Gorgeous Layered Jewellery Ideas For Coronial Brides
BY Sakshi | 07 Sep, 2020 | 6989 views | 3 min read
New ideas alert! And we suggest, if you're like us and jewellery makes you swoon, then this one will surely sweep you off your feet. We've been spotting some amazing layered jewellery ideas on real brides off late, and we feel these are pretty perfect for your wedding- be it an intimate one or even one that's as grand as it can get right now! Coronial Brides- this one is for you!
This gorgeous pairing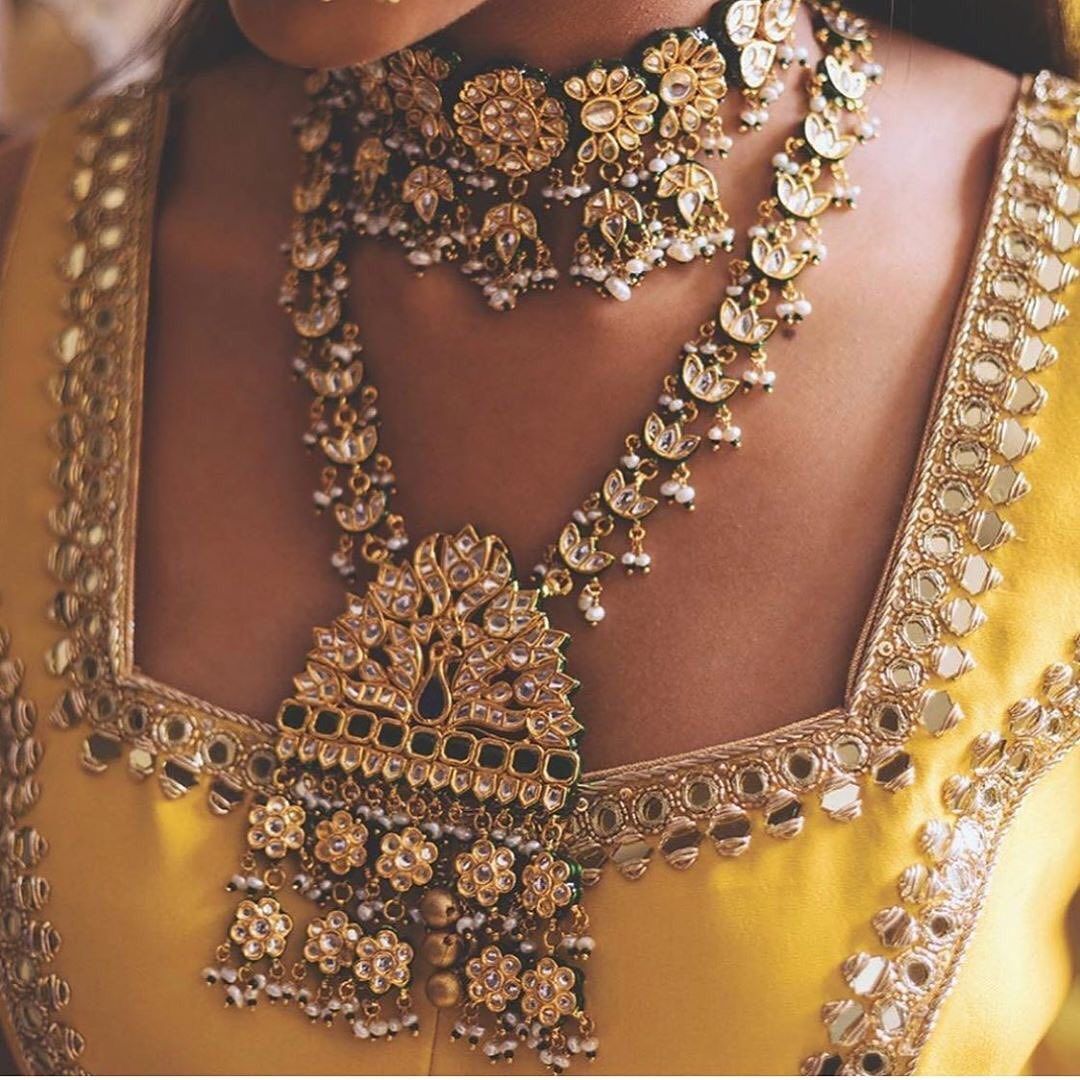 Image via @jalsaexhibition; Jewellery by Pal D'zigns Jewellery★ 5

Now isn't that just one amazing way to pair 2 gorgeous necklaces? A choker and a matching longer pendant necklace, which can make even the most plain outfit look amazing. 
Lots of strings with a satlada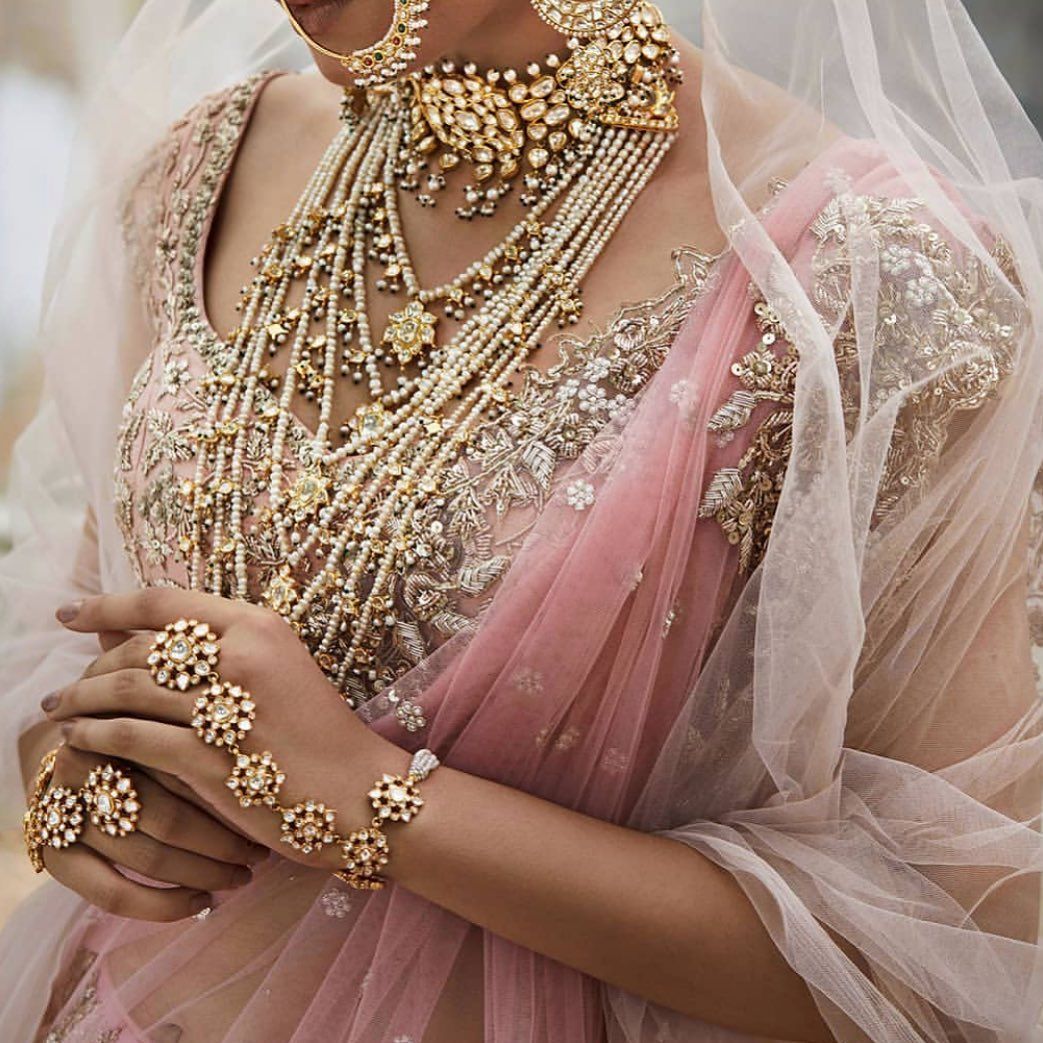 Image via @anushreereddydesign; Jewellery by @kishandasjewellery
If you don't mind going a little extra with the jewellery, then we suggest pairing it with a satlada, which adds lots of individual layers to the jewellery but makes it stand out and how!
Temple jewellery for the win!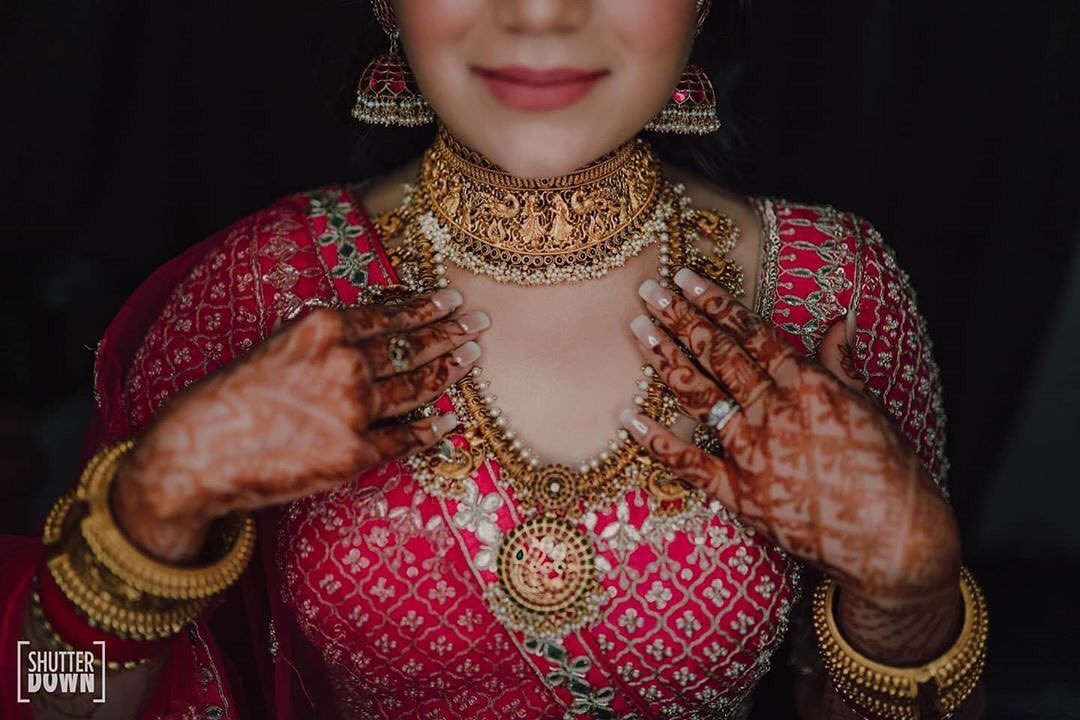 Image via @shutterdownphotography; Jewellery @925silverjpr
We've been loving temple jewellery for brides off late, and when paired nicely, then it's a look we highly recommend for coronial brides who want to stand out but not go overboard with their bridal jewellery!
Simple individually but impactful together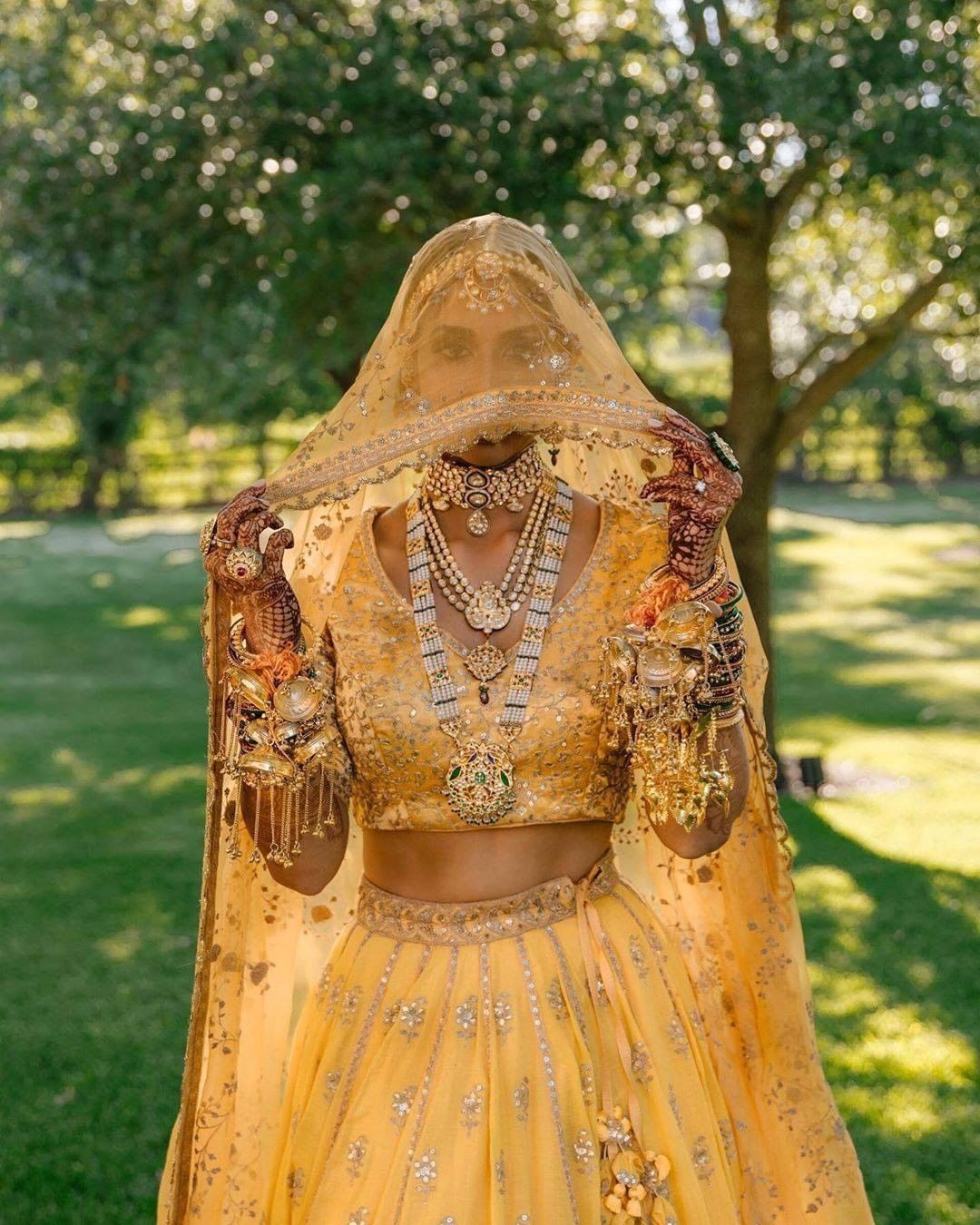 Image via @janacantua , @raemascardo 
The bride here is wearing 4 necklaces, but they somehow do not look over the top since each one individually isn't too much. You can choose to wear one or wear 4- it's your wedding after all, pandemic or no pandemic!
Contrasting beaded jewellery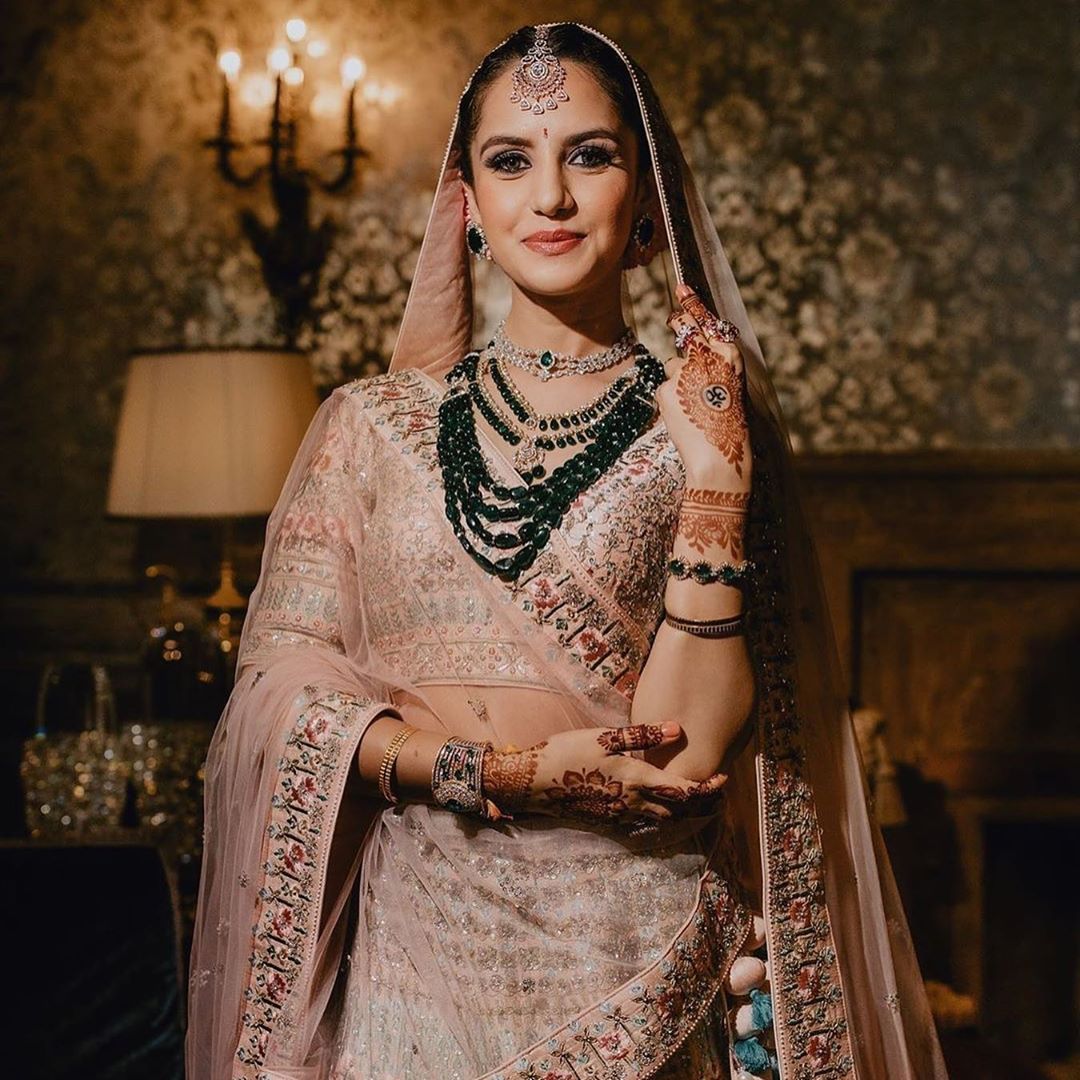 Image via @gautamkhullarphotography; Stylist: @vowtowow.co
Contrasting beaded jewellery is something that's very hard to go wrong with. The beads do stand out, and is an easy way to make the jewellery stand out on a pastel or red lehenga.
Over the top, but still pretty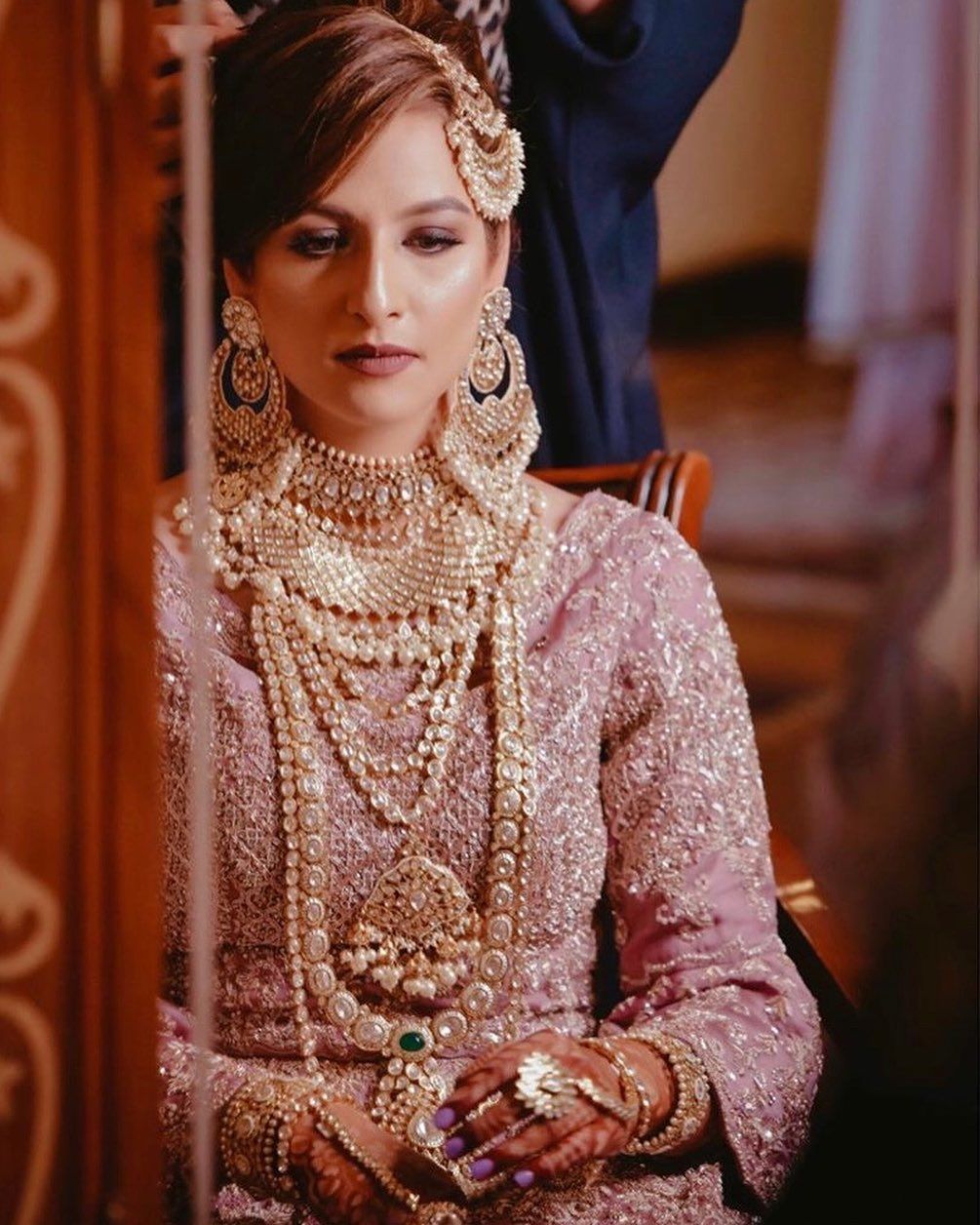 Image and Jewellery via @tarasinghjewellers
Notice how the jewellery she is wearing is quite heavy, but gets balanced thanks to the subtle colour of her outfit. You could even choose to load up on your bridal jewellery, but keep the outfit subtle.
A choker and rectangular necklace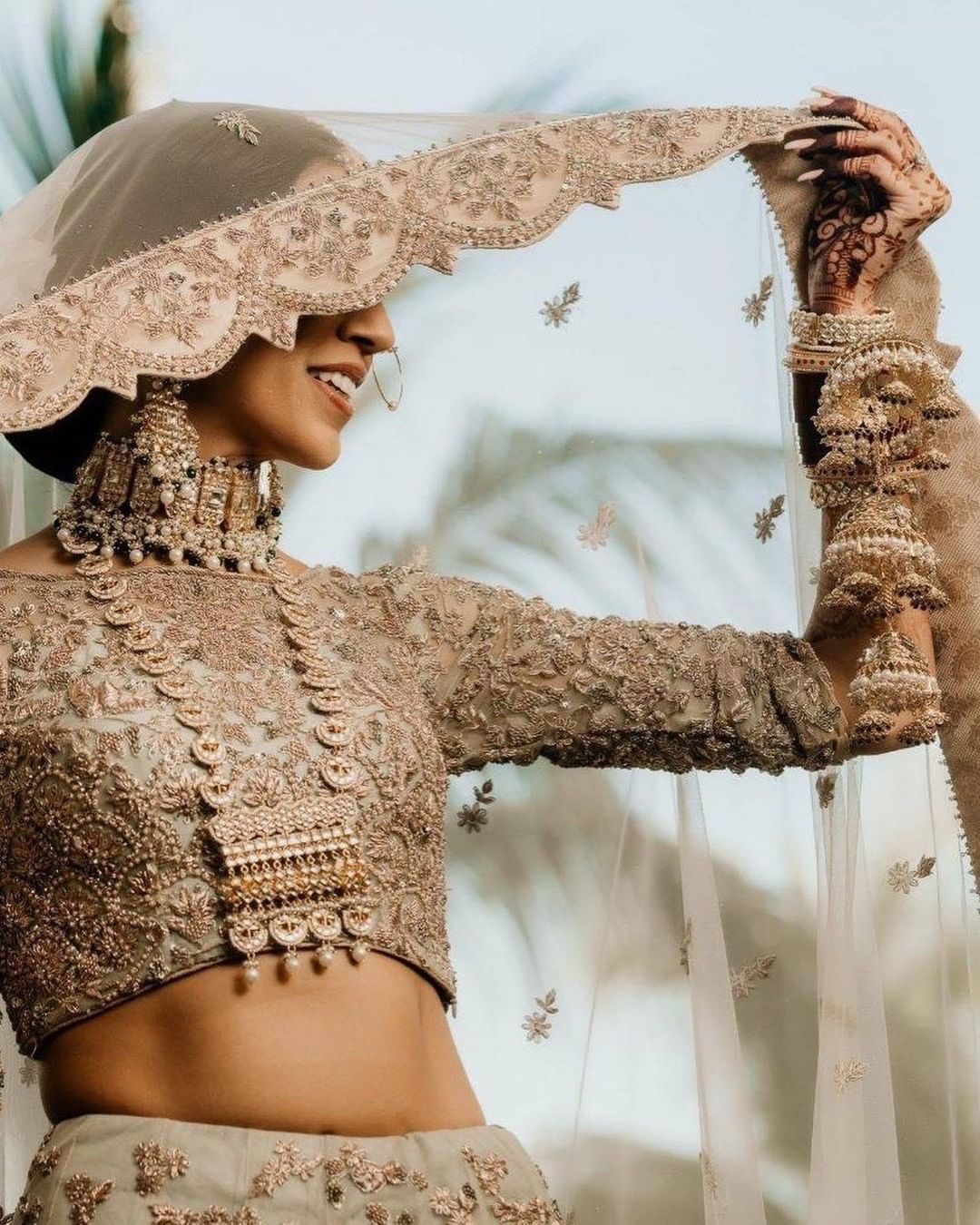 Image via @inavphoto; Jewellery @free_rani
Rectangular jewellery also looks amazing- see that choker and that rani haar that go so amazingly well together- they add an extra edginess to the bridal look if a modern look is what you're striving for.
Or something with a more offbeat shape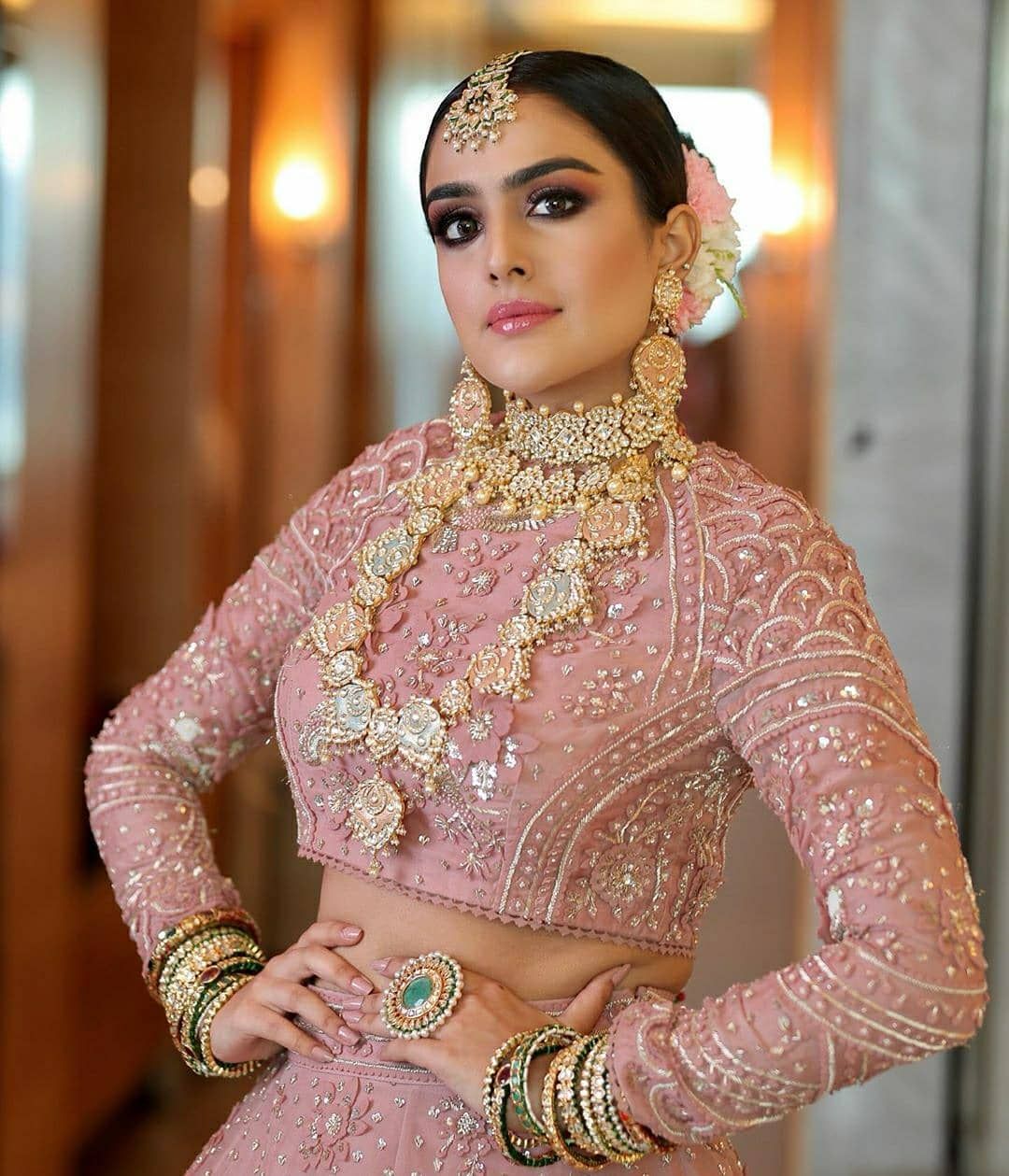 Image via @swatiichadha; Necklace by @madanjewelers ; Bangles & Rings by Pal D'zigns Jewellery★ 5
This bride is wearing a petal shaped long haar and a choker, which might seem like an overload on a bright lehenga, but ties together her subtle muted pink lehenga.