Hair Artists Reveal - One Hair Care Tip They Want Every Bride To Follow!
BY Apoorva | 09 Oct, 2019 | 59819 views | 5 min read
There is so much spoken about makeup and skincare (we aren't complaining!) but no chatter about hair care! Your gorgeous tresses will decide how your entire look is created on your wedding events. But taking care of it doesn't happen by simply changing a product or buying a new shampoo. You need to invest time and care into your hair. Want to find out how? Our amazing bridal hairstylists have their ultimate hair care hacks for you!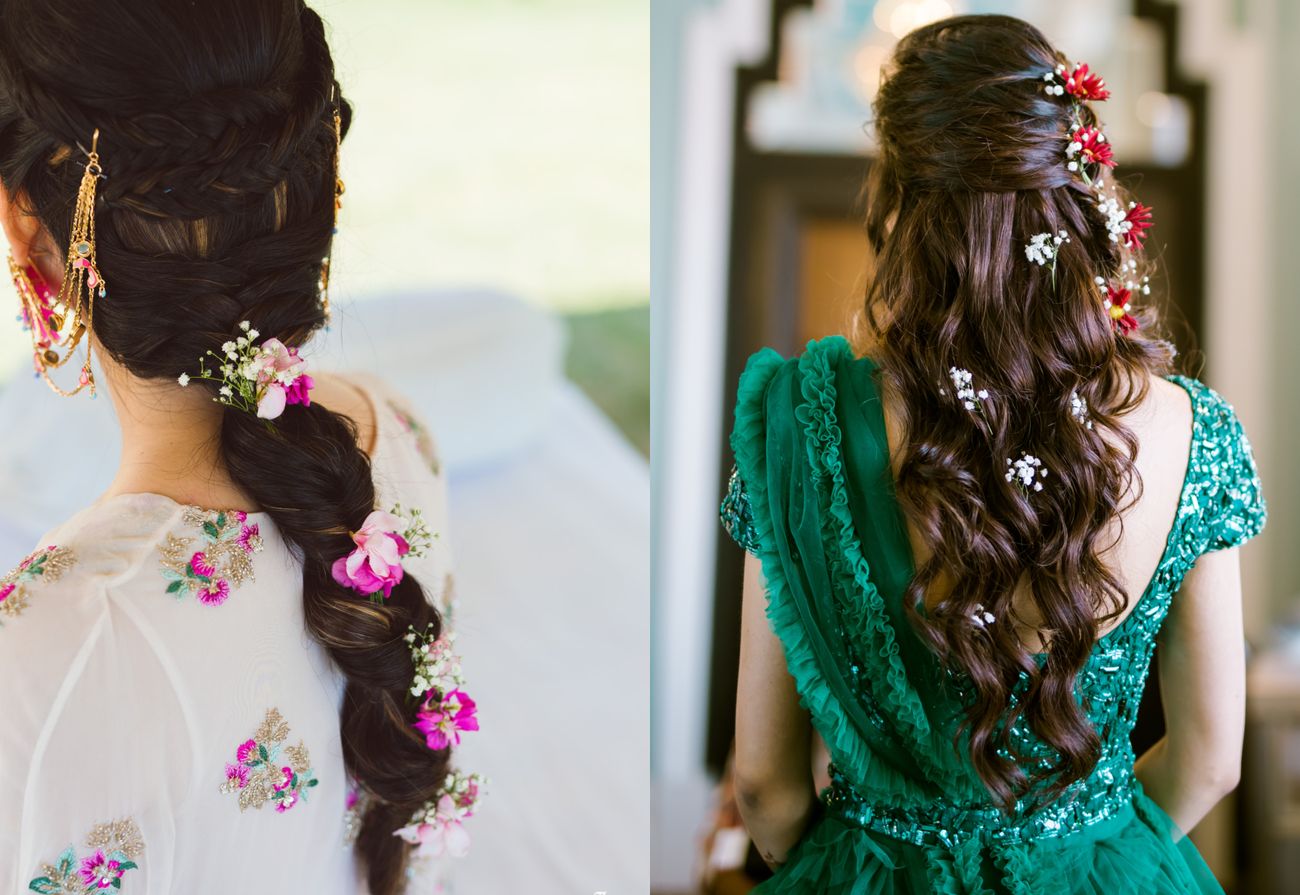 Image via Palak and Pranal's Real Wedding and The Photo Diary by Monisha★ 5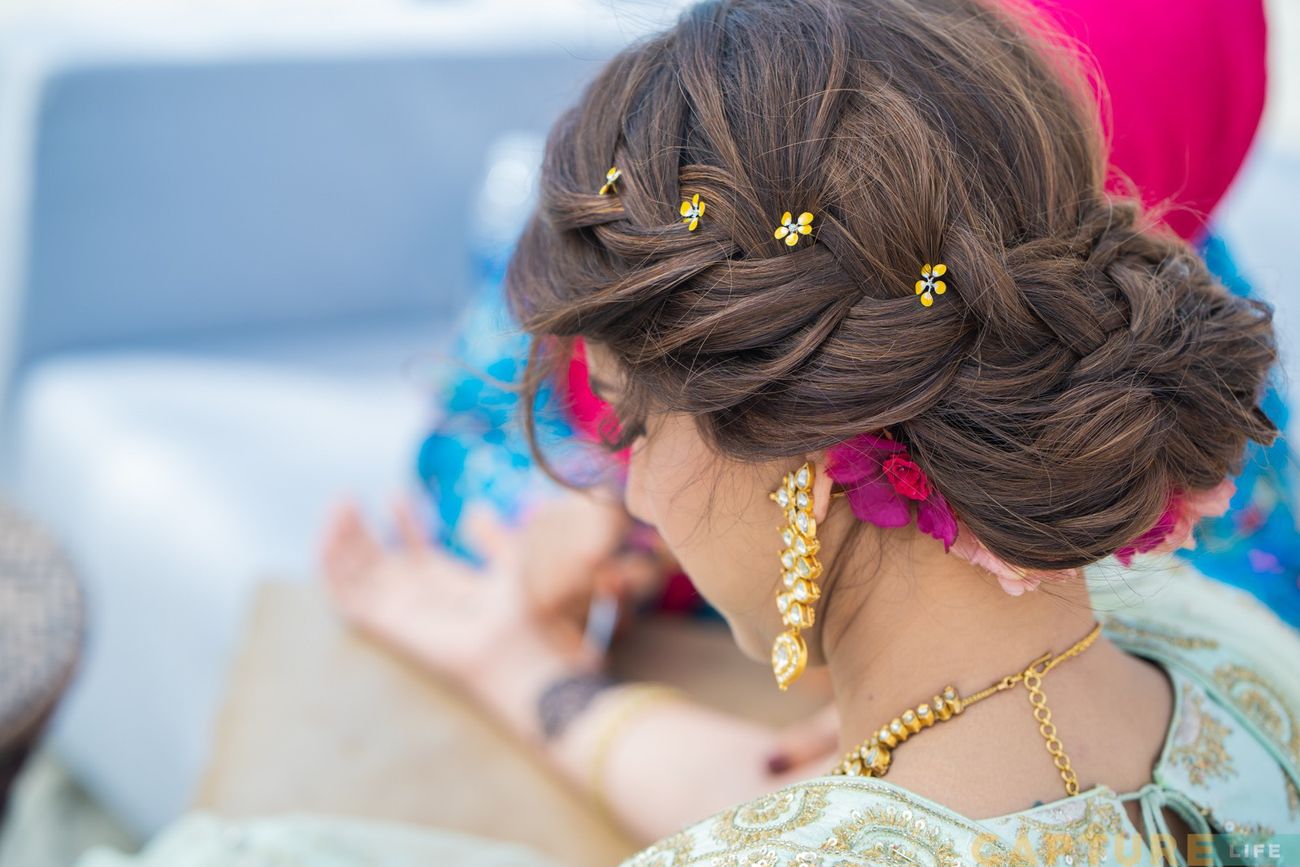 The ideal time to colour your hair before your wedding is 2 weeks. Hair colour takes about two weeks to settle in. Colouring your hair a month prior isn't advisable as the roots would grow within that time and you wouldn't wanna have dark roots on freshly coloured hair on your wedding day! With respect to haircut, ideal time for haircut is 1 week. Wearing your hair at one length isn't advisable, because layers help curls/waves and styling in general to look fuller and last longer. If you feel you're experiencing hair thinning or hair fall then three months prior to your wedding date would be the right time to meet a trichologist.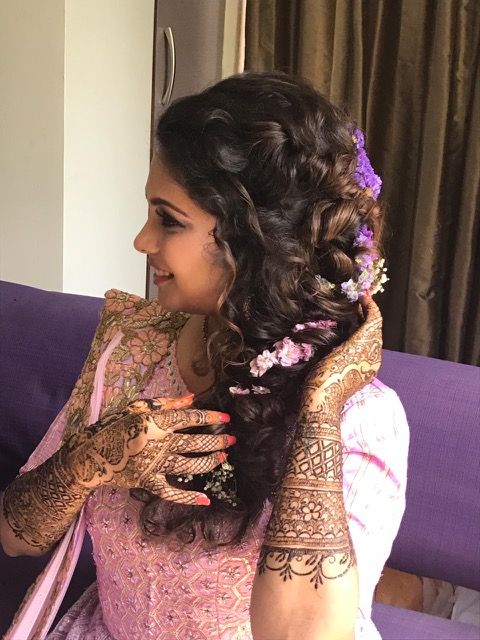 One of the most common questions I get from brides is how close to the wedding date hair should be coloured. Hair colour done right, really adds a lot to the overlook of the bride. Hair colour that compliments skin tone, lifestyle and personality adds to the charm of the bride. For brides that are colouring for the first time, we recommend getting a colour done about 2 to 3 months before the big day and refresh the colour about 20 days before the wedding. This way there are no to very little chances of unwanted surprises and increased anxiety near the wedding day. Colour also takes some time to settle in the hair so best to give it some time. For those who already have hair colour and are looking to get a change in shade or lightness should get it done about 20 to 30 days prior.While colour hair does not require extensive post colour hair care, using a colour protect, sulphate & paraben free shampoo and conditioner is advisable. Heat styling, use of curling or straightening tools makes hair dehydrated and prone to brakeage. Using a heat protect styling product before blow dry defends hair from heat damage.If your hair is already sensitized it is best to do couple of hair bond builder treatments before you get in to styling mode. Most Indian girls have wavy or curly hair. Keeping them well hydrated is the key to have shiny, luscious locks on your wedding day.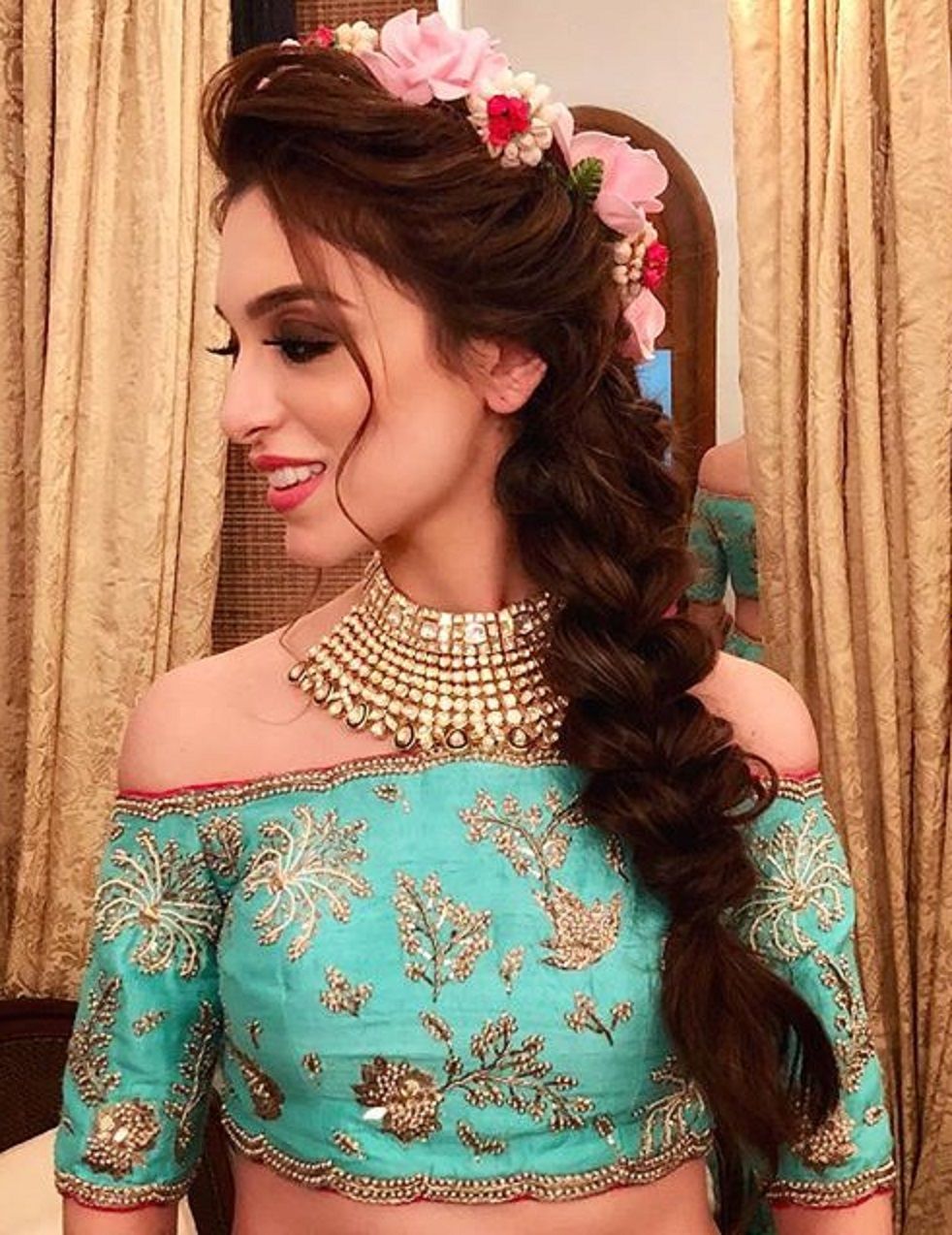 Follow this hair care plan!
6 months prior - Start with cleansing the scalp with a hair spa (get rid of any flakiness or product build up). If length and volume is what you need, go in for a classic haircut. Ask your stylist to shape it keeping in mind the way it will look after a few months. Use a good leave in conditioner and your hair type specific shampoo and conditioner. Your daily maintenance is by far the most important, since these are products working on your scalp and hair every single day.
3 months prior - Start planning your hairstyles with your wedding hairstylist according to your events and outfits.
2 months prior - Perfect time to consult your hairdresser for your wedding hair colour. If your hair is naturally dark, soften it with going global. Choose a colour that brightens your skin tone and works for a head of highlights or balayage that you can add on in the last month. For those who have never seen themselves in hair colour, now is a good time to do it so that you are totally comfortable with your look and have enough time for any changes if needed. (A touch up in the last month will be needed for the new growth)
Quick tip - keep your wedding hairstylist in the loop about your colour so they can organize the necessary hair extensions with the same colour.
1 month prior - This is when you freeze on all your wedding hairstyles. If you're going in for messy and textured hairdos you will need to reshape your hair accordingly. Touch up the roots and add in highlights/balayage as you like!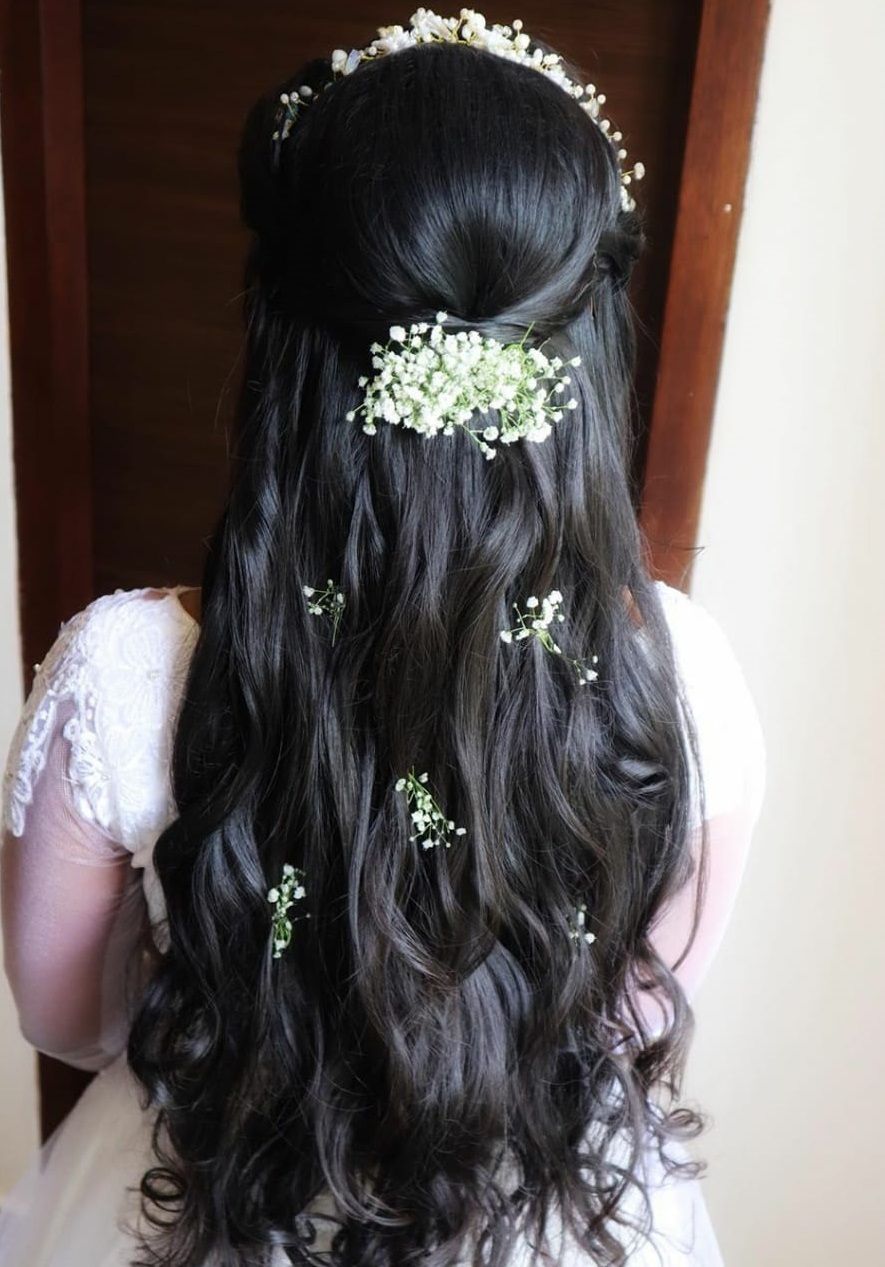 If there was one hair care hack that I would suggest brides for their hair is to switch to a paraben free shampoo. This will change the quality of their hair drastically. Another tip is to religiously oil your hair. In the world of ironing and curling, it's very important to have a hot coconut oil hair massage atleast once a week.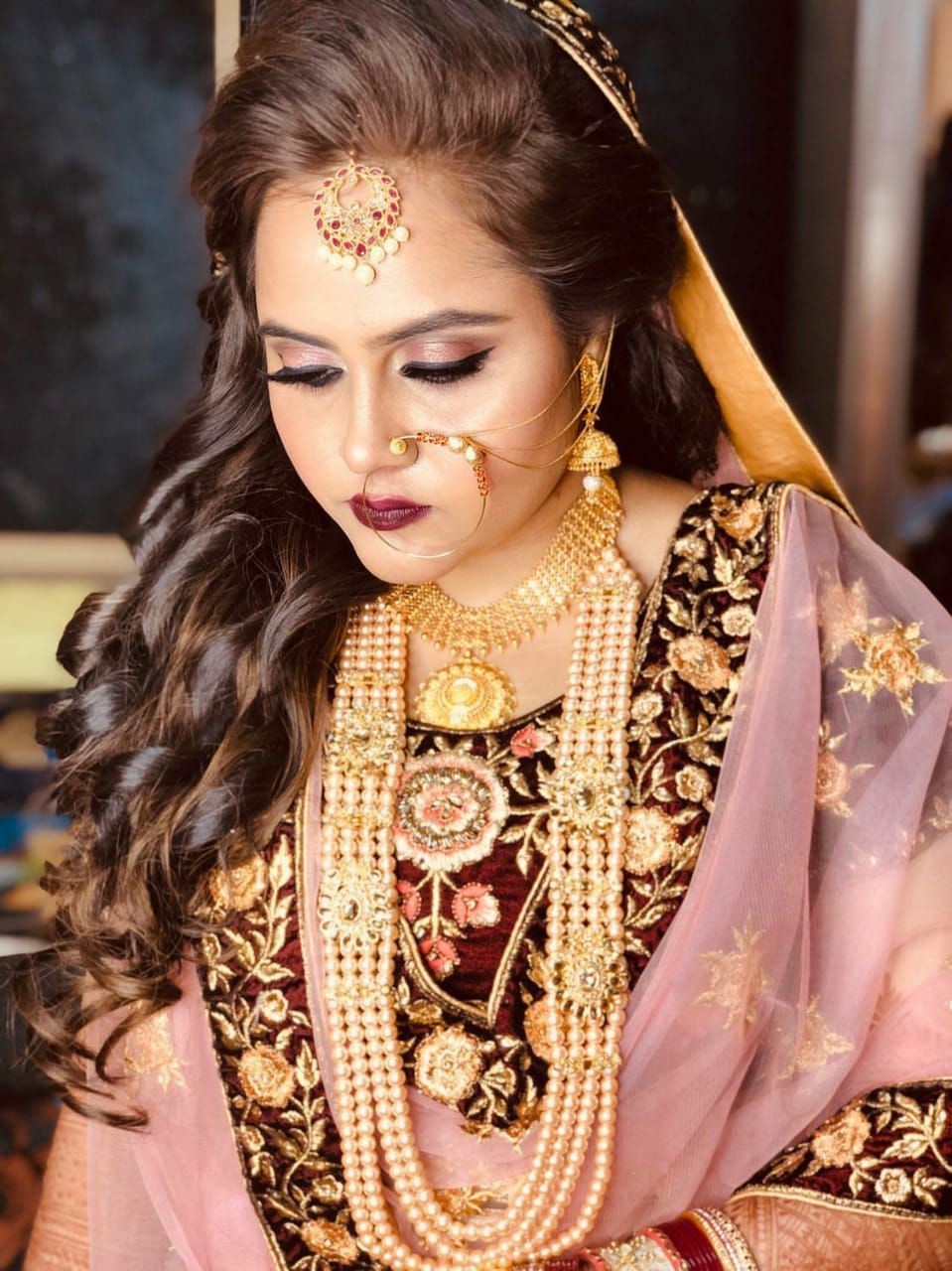 Follow a good hair care diet, avoid heat treatments and simply oil your hair at home frequently, not to go overboard with haircuts and hair colour treatment. Trim your hair every few months to get rid of split ends, drink lots of water to avoid dry scalp which will help combat dandruff.