Hairstylists Reveal: The Best Hairdos With A Gown For Your Sangeet & Reception
BY Apoorva | 07 Apr, 2021 | 16428 views | 4 min read
Your hair is the shining crown at all your wedding events. While there are umpteen hairstyles and hairdos that compliment sarees and lehengas, how do you plan to wear your hair when you are wearing a gown for you cocktail or even reception? Half up and down or completely down or maybe a chic French knot? Why don't we ask the experts, our bridal hairstylists, who will recommend their favourite hairdos that'll look stunning with a gown!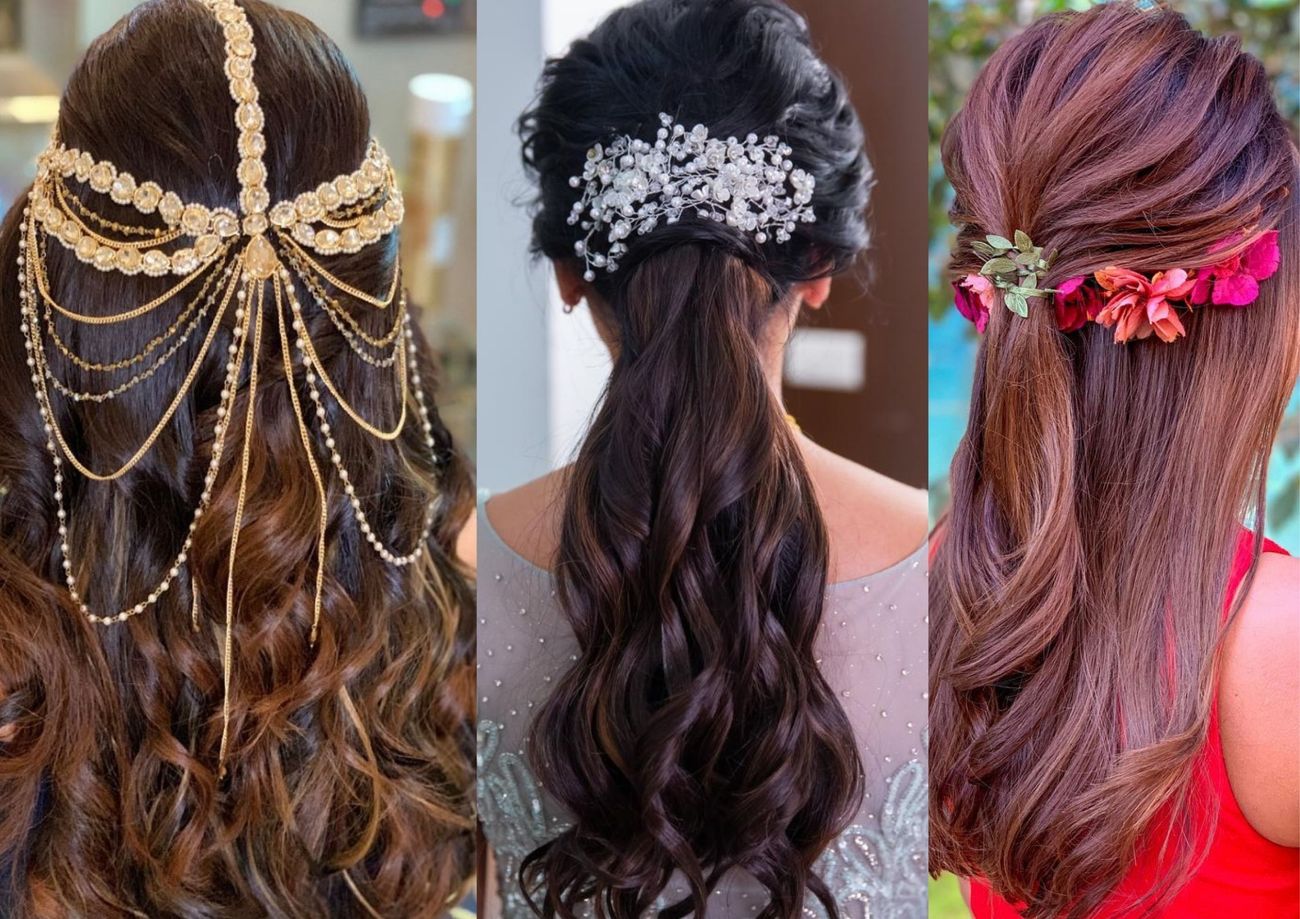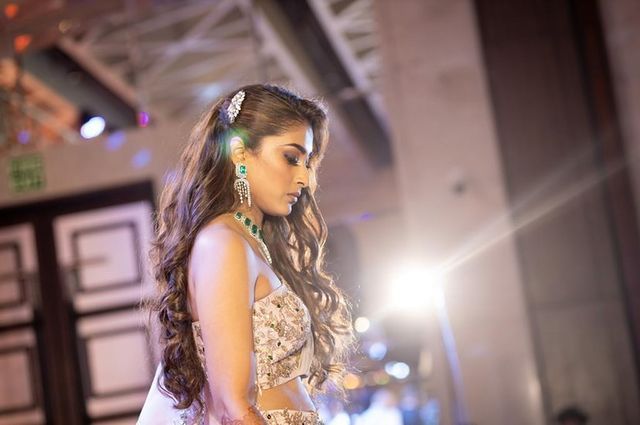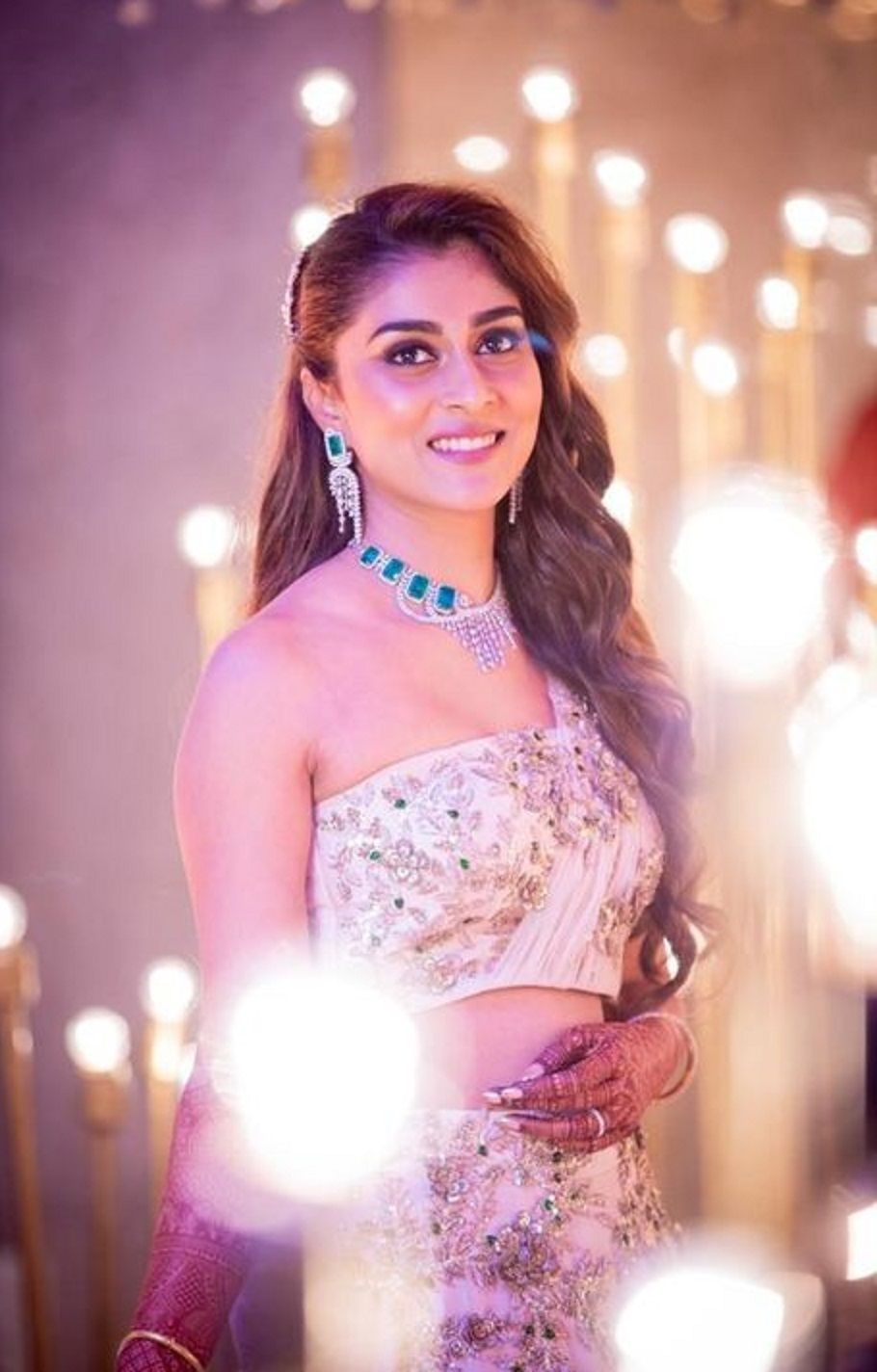 Side swept hairstyles really work well for women who want to go for a fuss-free look. If you plan on truly enjoying yourself and dancing all night, this one's a great option for that. You can also enhance this with jewellery or minimal accessories. The classic soft waves are one of my favourite bridal hairstyles to do with a gown. They are brilliant when it comes to highlighting the make-up and bridal outfit while adding a slight bit of charm to the entire look.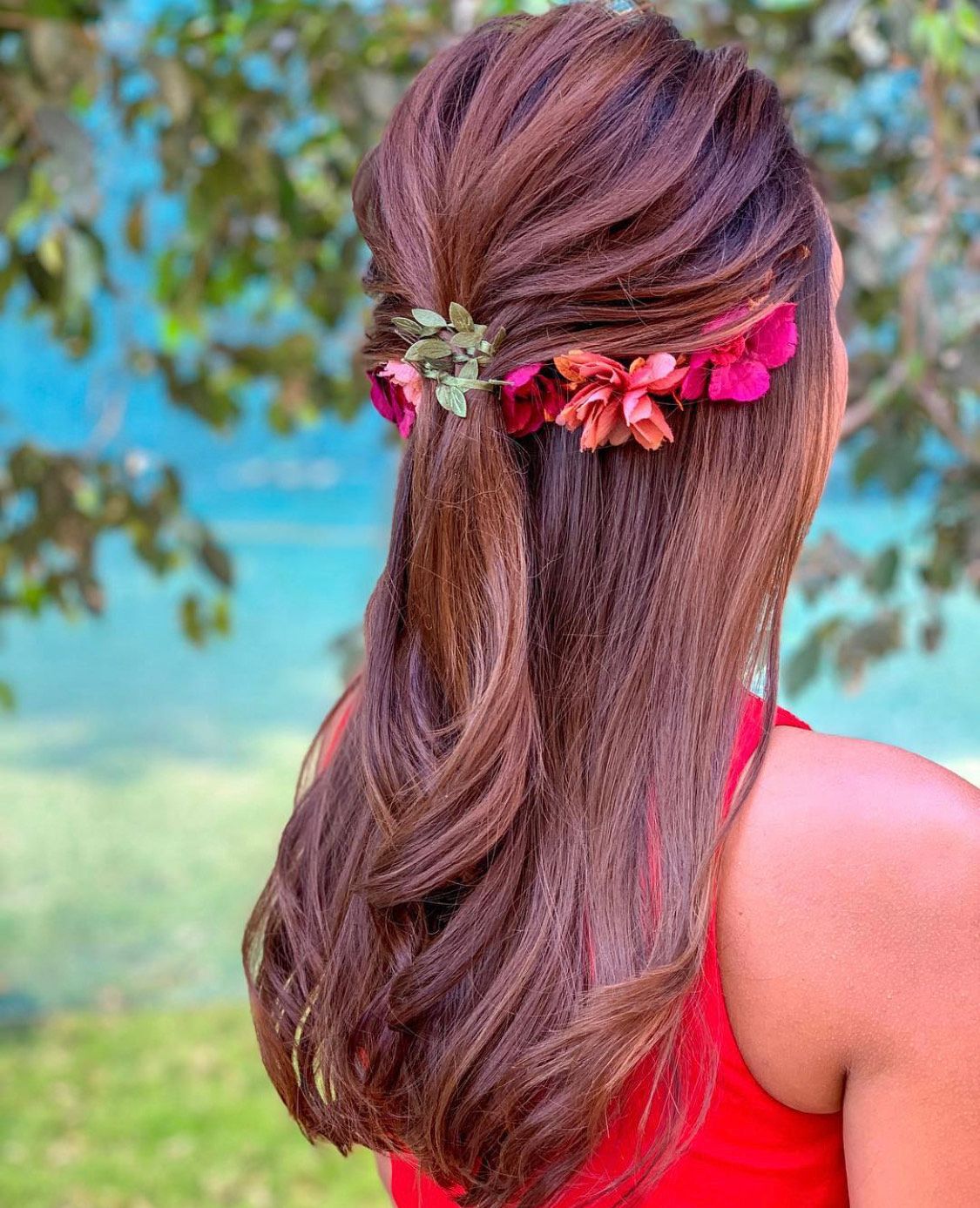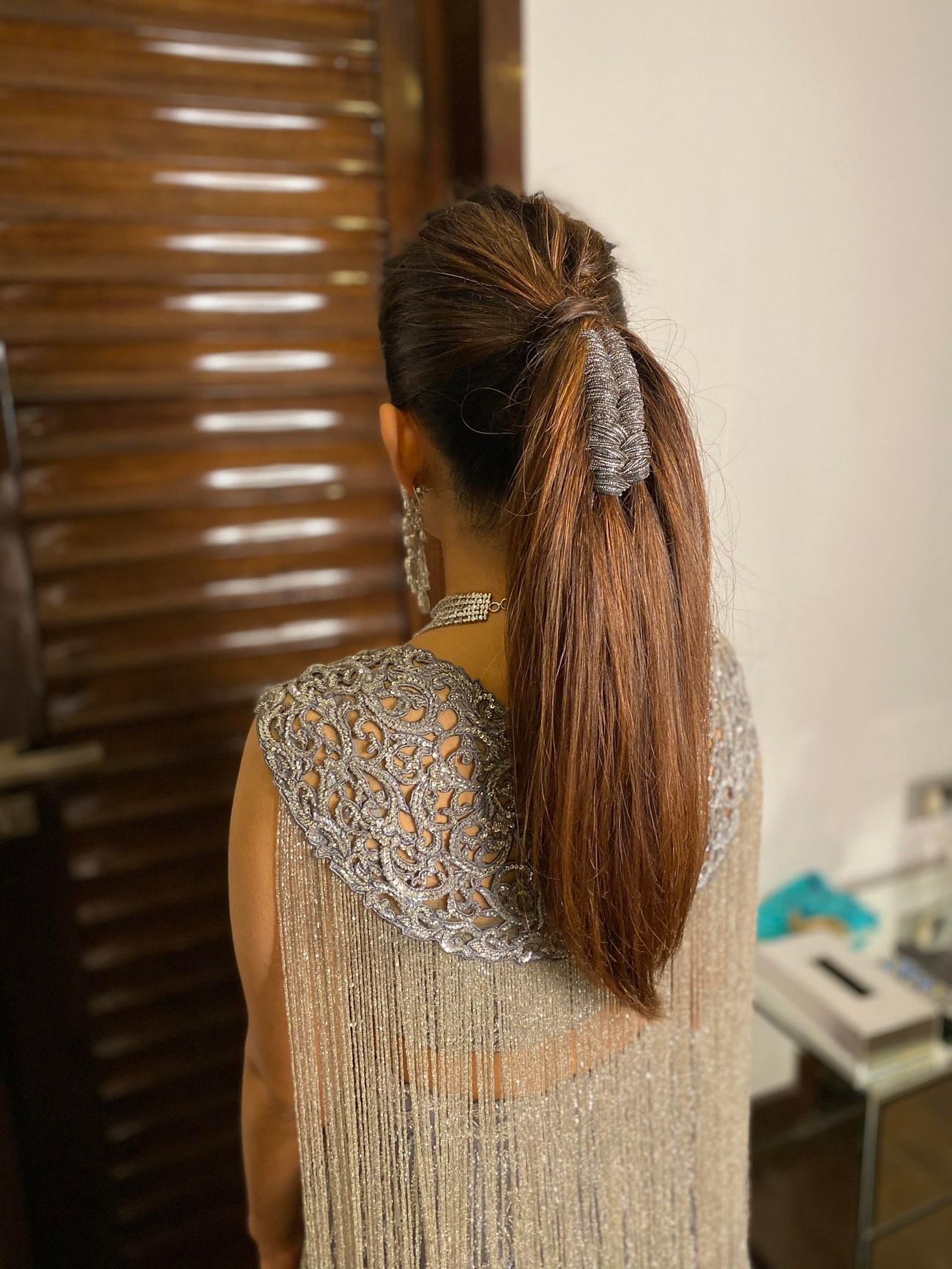 I would recommend these hairstyles for a bride who is planning to wear a gown on her happy day. I always like to add the theme of the wedding - in the overall look of the bride. In this case, she had a lovely cape in her outfit with beautiful tassels and leaving her hair open would not be very convenient. If left open, her hair would get tangled. Which is why I curated this up do for her and weaved in a fabric that resembled the tassels. Not only did the up do lift the whole look, it also added that extra dazzle! This beautiful bride had 'Enchanted Forest' as the theme of her wedding. And that's exactly the vibe I wanted to incorporate into her hair. Using her fuchsia pink outfit as my base, I incorporated these stunning flowers into her hair which was in a half up do. She looked like a flower in an enchanted forest herself, and that's exactly what I wanted!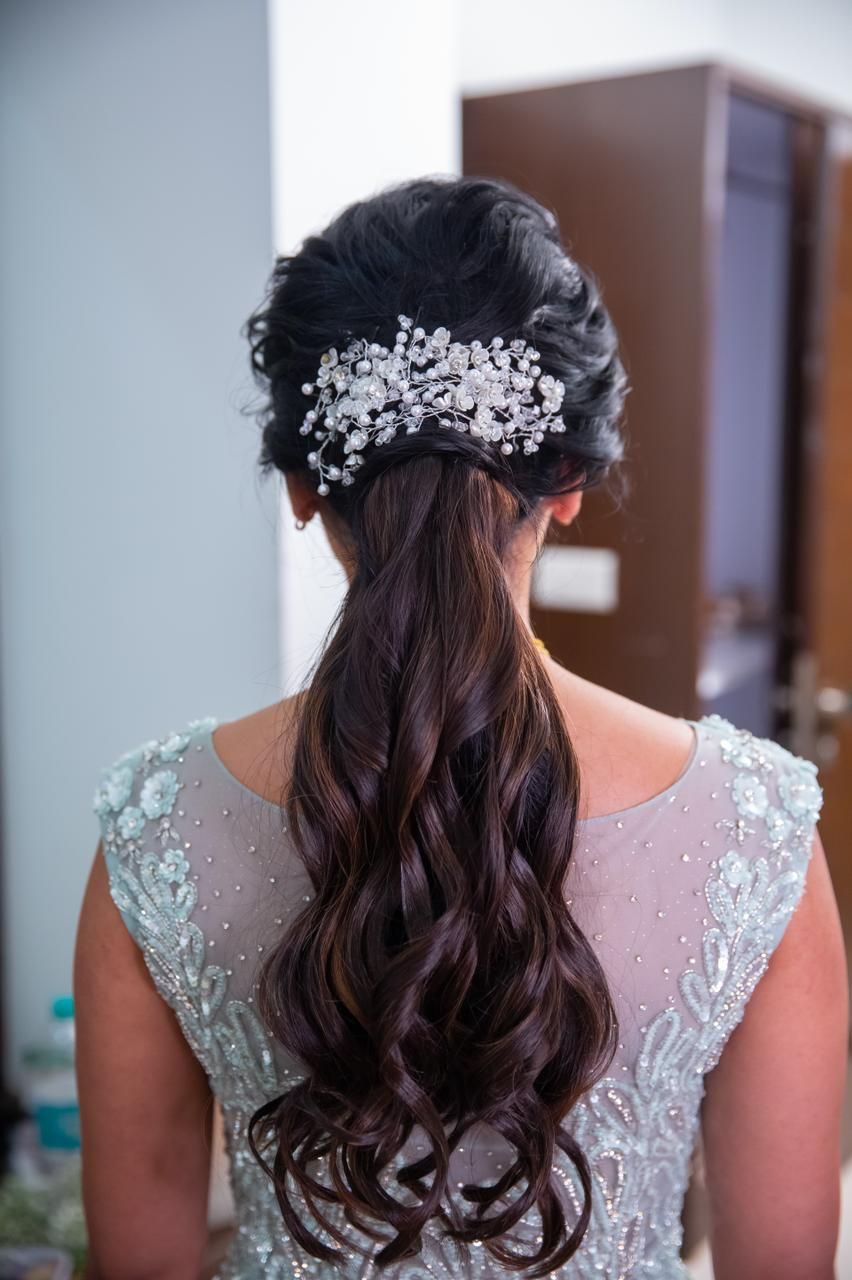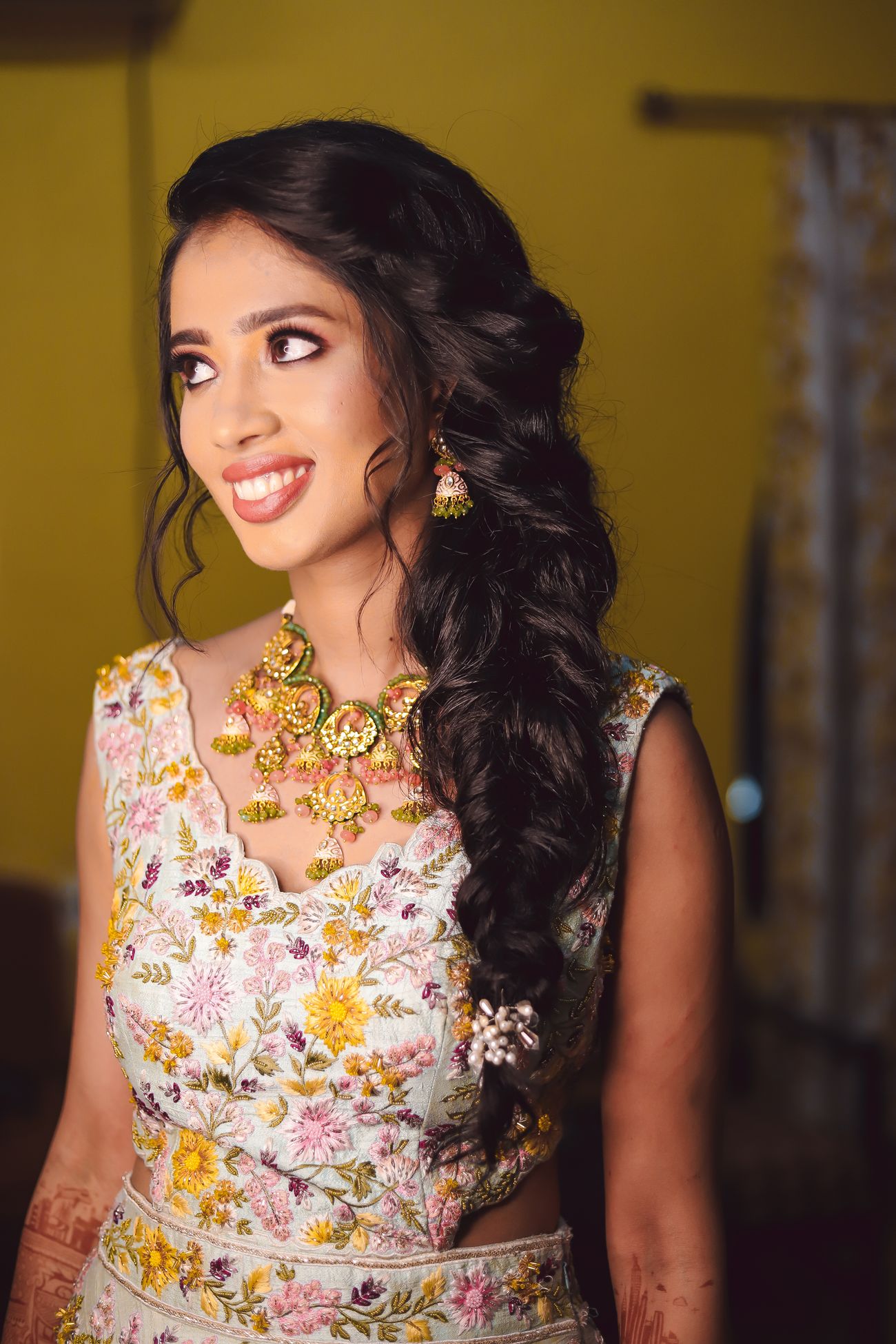 For sangeets and receptions, I would totally recommend braids and up-dos as they are fuss-free and easy to manage. On a night where you will be dancing or meeting endless guests, you don't want hair that is flowing for sticking to your back. So my suggestion would always be stunning and gorgeous up dos, stylish ponytails and intricate braids!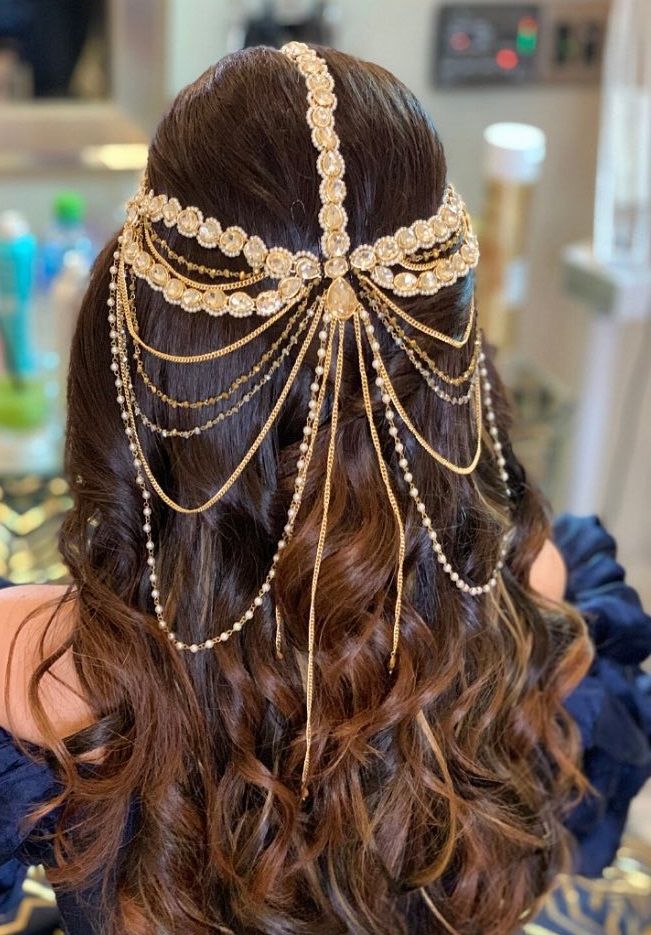 For a hairstyle that would suit a gown, I suggest to all my lovely brides is that ensure that their hair doesn't steal the charm of the neckline of the gown and at the same time ensure that the gown doesn't over power the hair! Hair being one of the most beautiful features of any bride, I tell them to have it slicked back, maybe in a bun, in a half up hair do or something because usually there's tones of intricate work on a gown and the last thing you want is the hair being stuck in that work. Some products I swear by is a shine and setting spray to keep my bridechilla going! Oh and yes a heat protectant comes in the vanity without a doubt.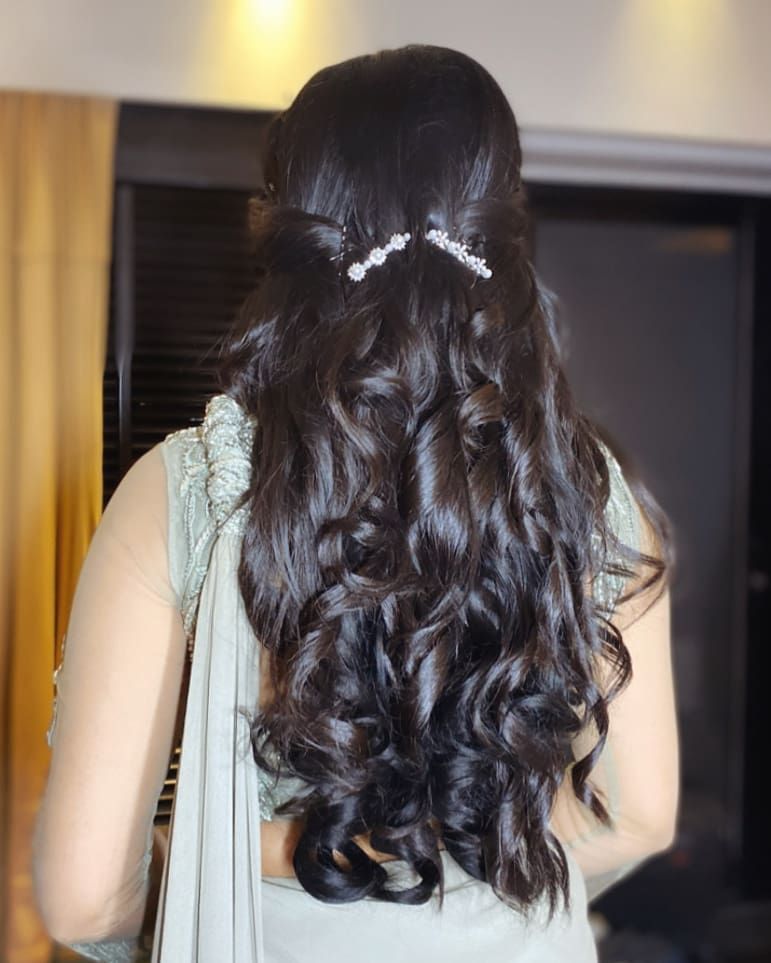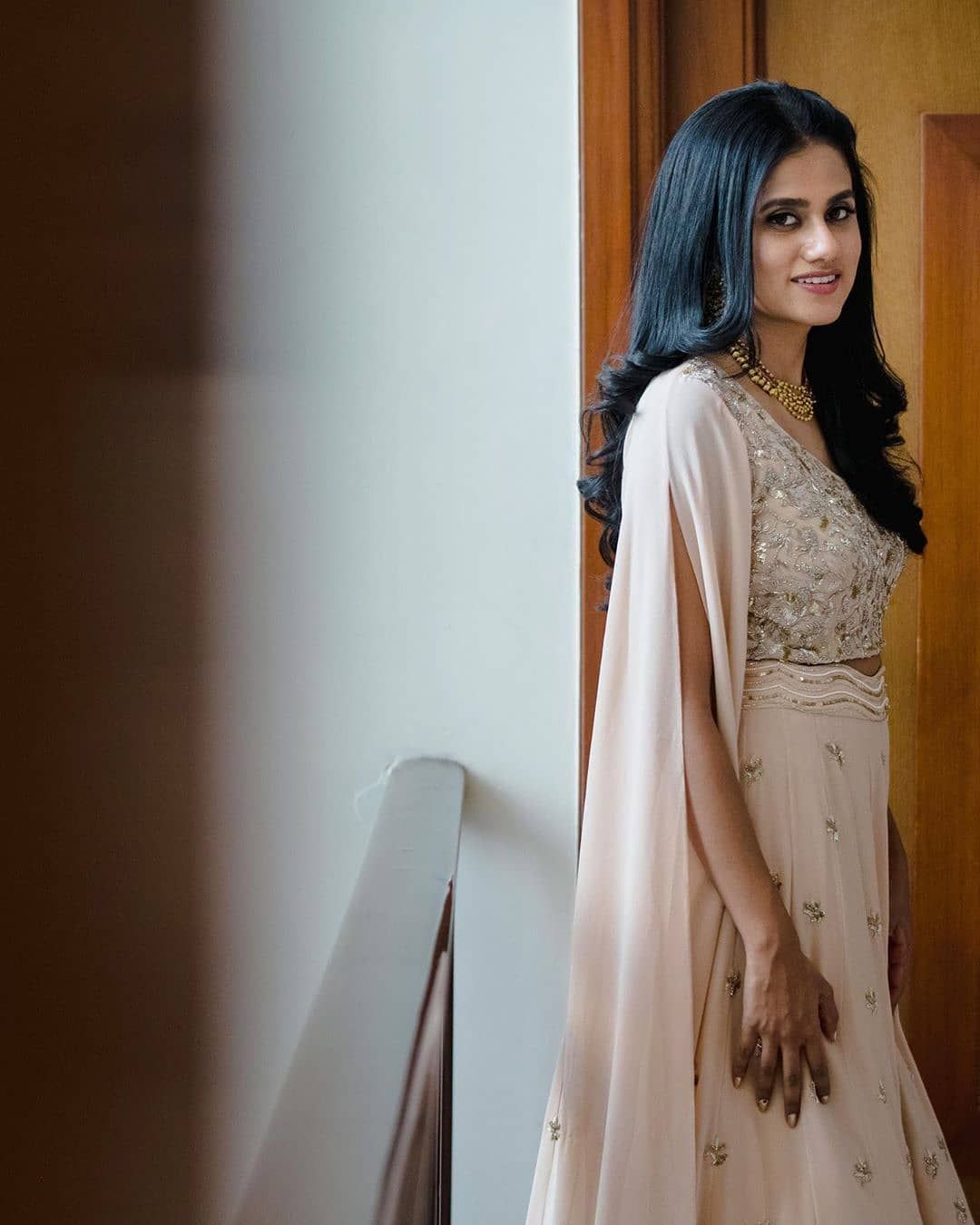 I would suggest that brides opt for simple hairdos and hairstyles while they wear a gown. Usually gowns are dramatic and statement like, so keeping the hair soft yet glam is important. I would recommend hair jewellery over florals for a gown look like we did for this bride along with soft glam curls. Keep intricate hairdos and braids for events like mehendis and wedding day while keep it classy and glam for your sangeet and reception gown looks!
Planning a gown look? Here are some glorious reception gowns for you!
Confused about what gown to pick? Here's a 101 guide on how to pick that perfect gown!