Here Are Our Favourites From JJ Valaya's Two New Launches!
BY Apoorva | 24 Jun, 2022 | 478 views | 3 min read
We have drooled over JJ Valaya's stunning collections of lehengas and outfits for years. Now they are giving you (and us!) a chance to do the same with two of their spanking new collections. First, they have an all-new bridge-to-luxury brand, JJV - a sustainable and more accessible occasion wear brand, for men and women. Their second launch is an exclusive precious jewellery collection crafted in association with Jagdish Jewellers Chandigarh (creators of jewels for the Patiala Royals since 1866).
The jewellery collection is an ode to the hereditary craftsmanship skills passed down through generations. From the delicate detailing of each jewellery piece, you can see that. Handcrafted to absolute perfection, the use of advanced technological processes has helped create complex designs for the jewels with beautiful textures. The jewels are set in 18K and 22K gold with precious brilliant-cut diamonds, rose-cut diamonds, Columbian emeralds, syndicate Polki, rubellites and Paraiba tourmalines, rose red rubies, poppy red spinels, south sea pearls and Persian jasmine pearls.
As for their new brand JJV, wants to foray into occasion wear that is light yet designed with the signature ethos of JJ Valaya. Perfect for destination weddings or even as guests, where you need to dress up to step out, be it for impromptu soirees, fine dining experiences or the opera – JJV acknowledges and embraces this need.  In spirit, the brand is a tribute to Punjab and Sikh splendour, and, more specifically, it stands inspired by the unique life of Maharaja Jagatjit Singh of Kapurthala, the land of JJ Valaya's forefathers, the Ahlowalias. JJV, therefore, sifts through never seen before photographs and extracts from his personal diaries and travelogues to interpret the story of a ruler who wanted to bring the world to his people & indeed, take his people to the world. The JJV line for women & men is also an environment-friendly initiative using the finest fabrics from TENCEL Luxe and supports Lensing Austria's belief in conscious luxury.
Want to know our favourite ones? Keep reading!
Diamond and Sapphire Magic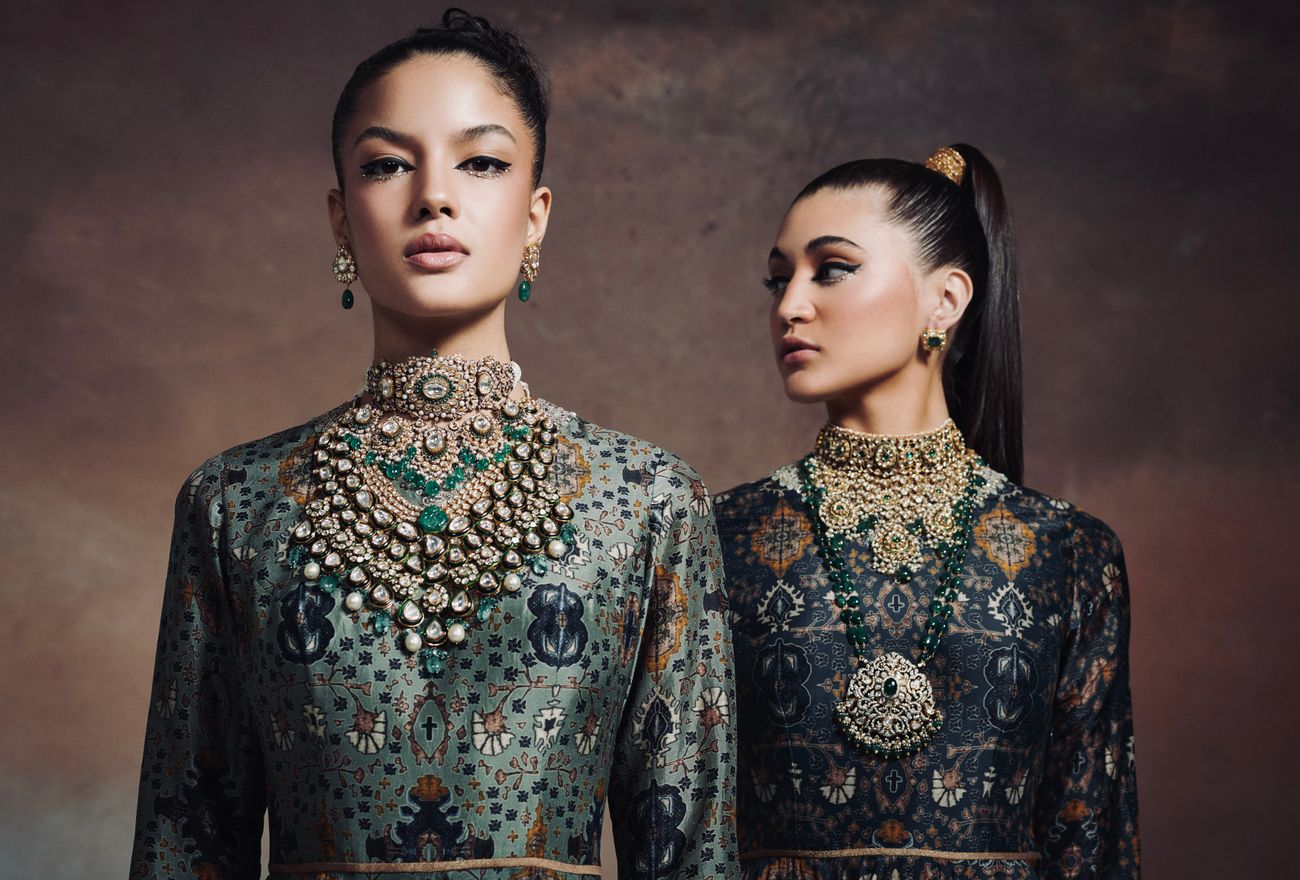 These gorgeous diamond and sapphire sets can be layered together for that ultimate bridal look or worn separately for smaller events too!
Easy To Wear Destination Wedding Outfits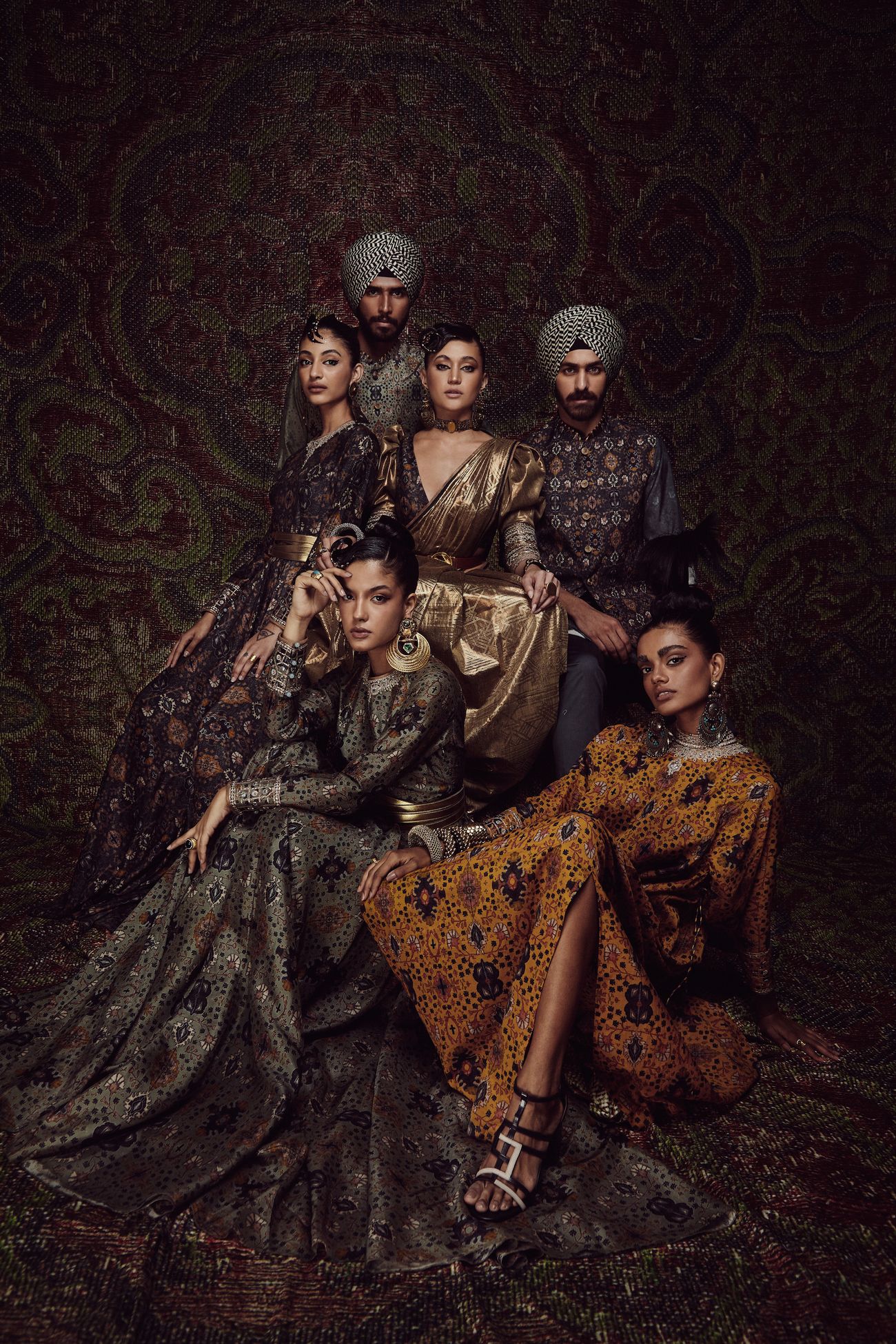 Loving how stylish and fuss-free all these outfits from the JJV line are! 
Mathapatti & Chandelier Earrings Wonder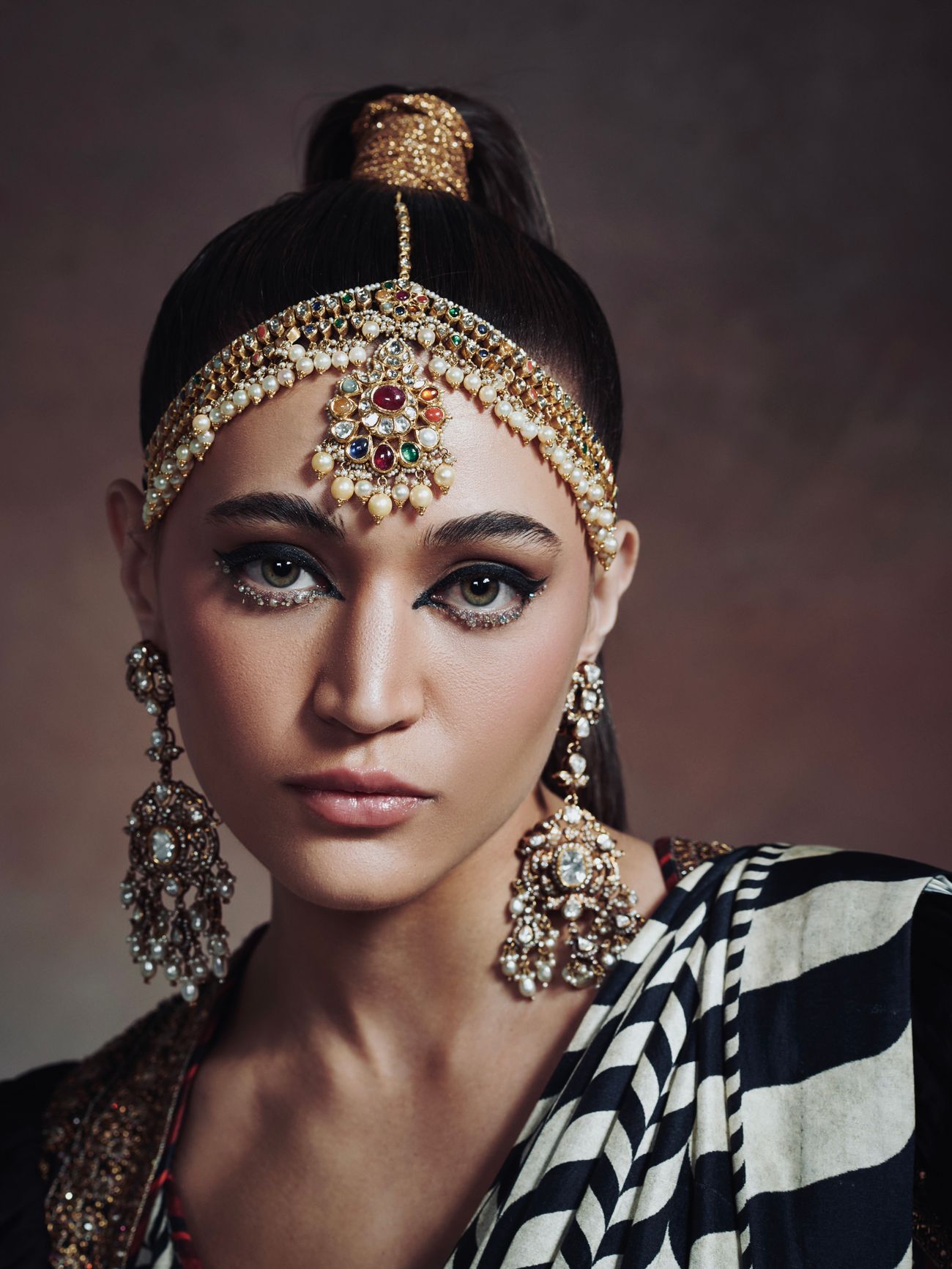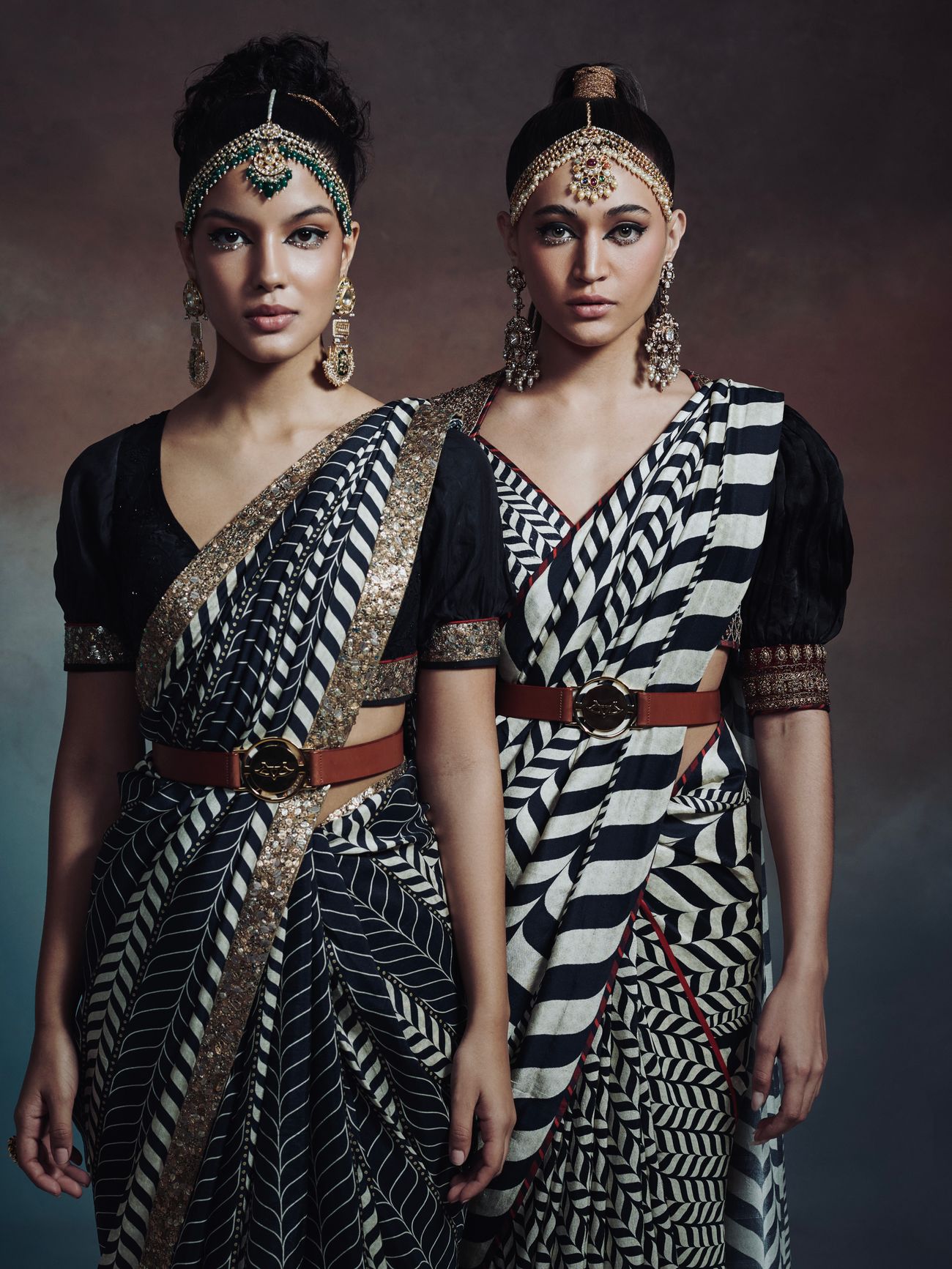 How can you not fall in love with these multi-hued and pearl mathapatti set along with those beautiful earrings?
Easy To Wear Lehengas & Stylish Jackets!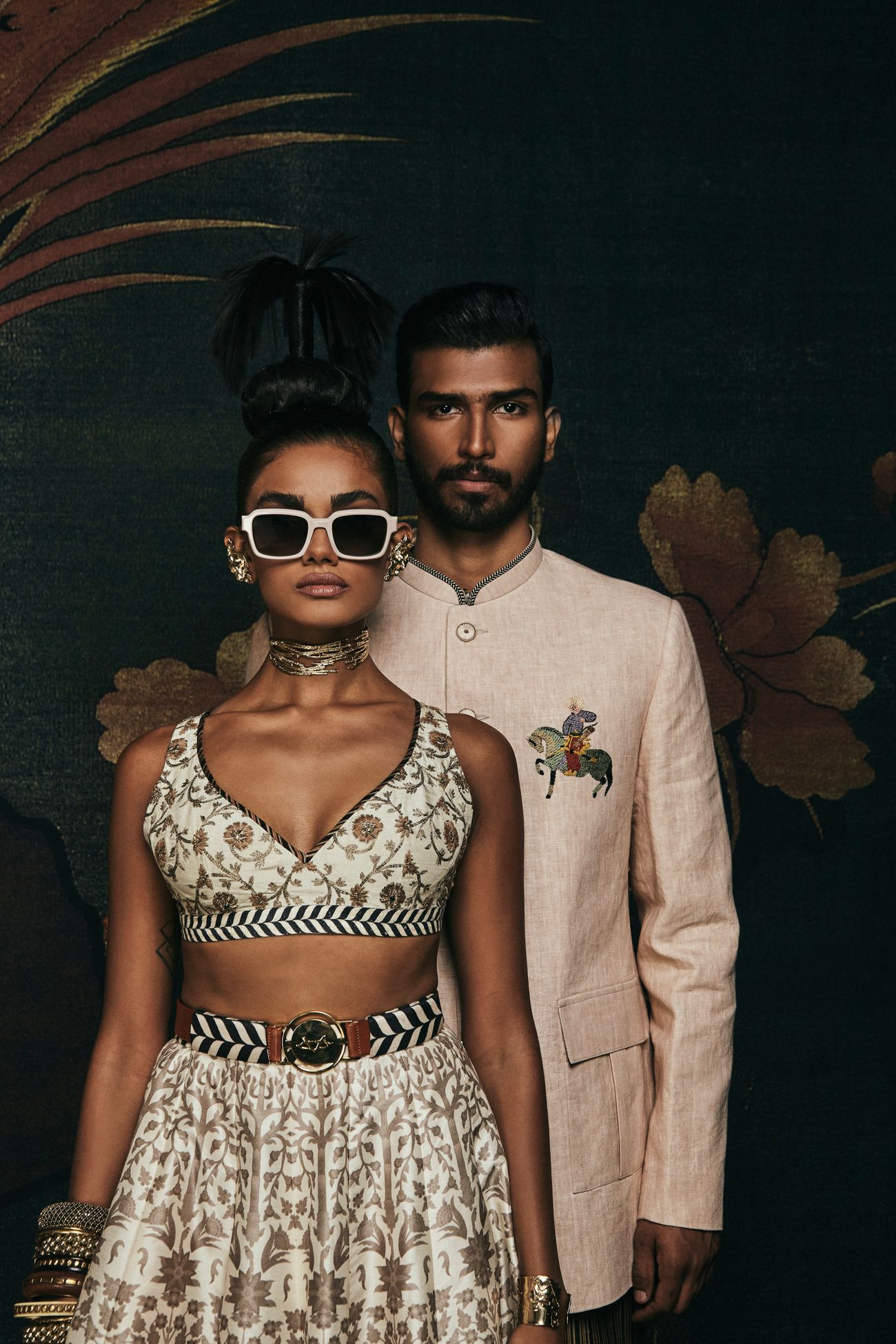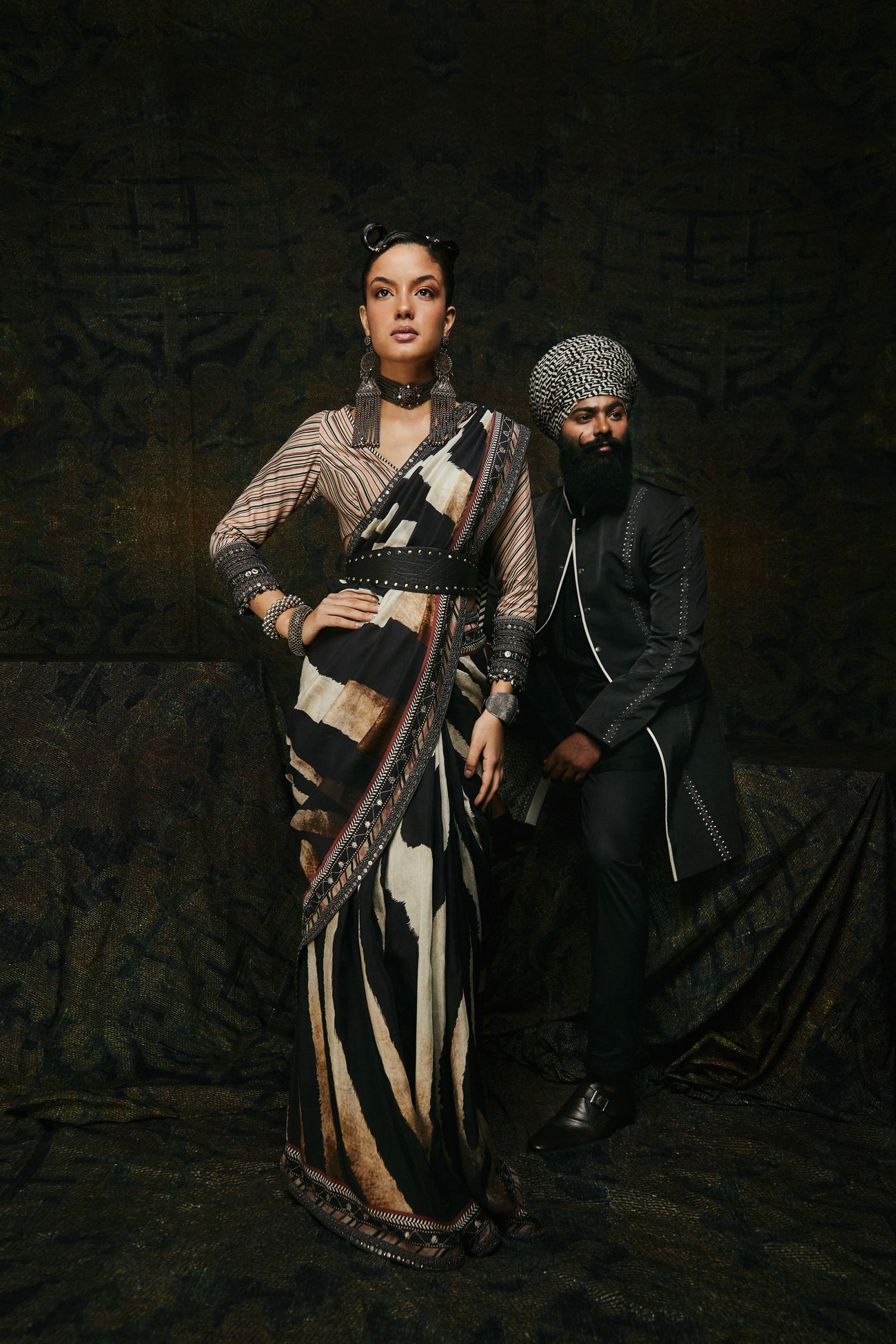 If you wear looking for something that is light yet super chic, the new JJV line is the one to check out!
Rose Red Rubies For The Win!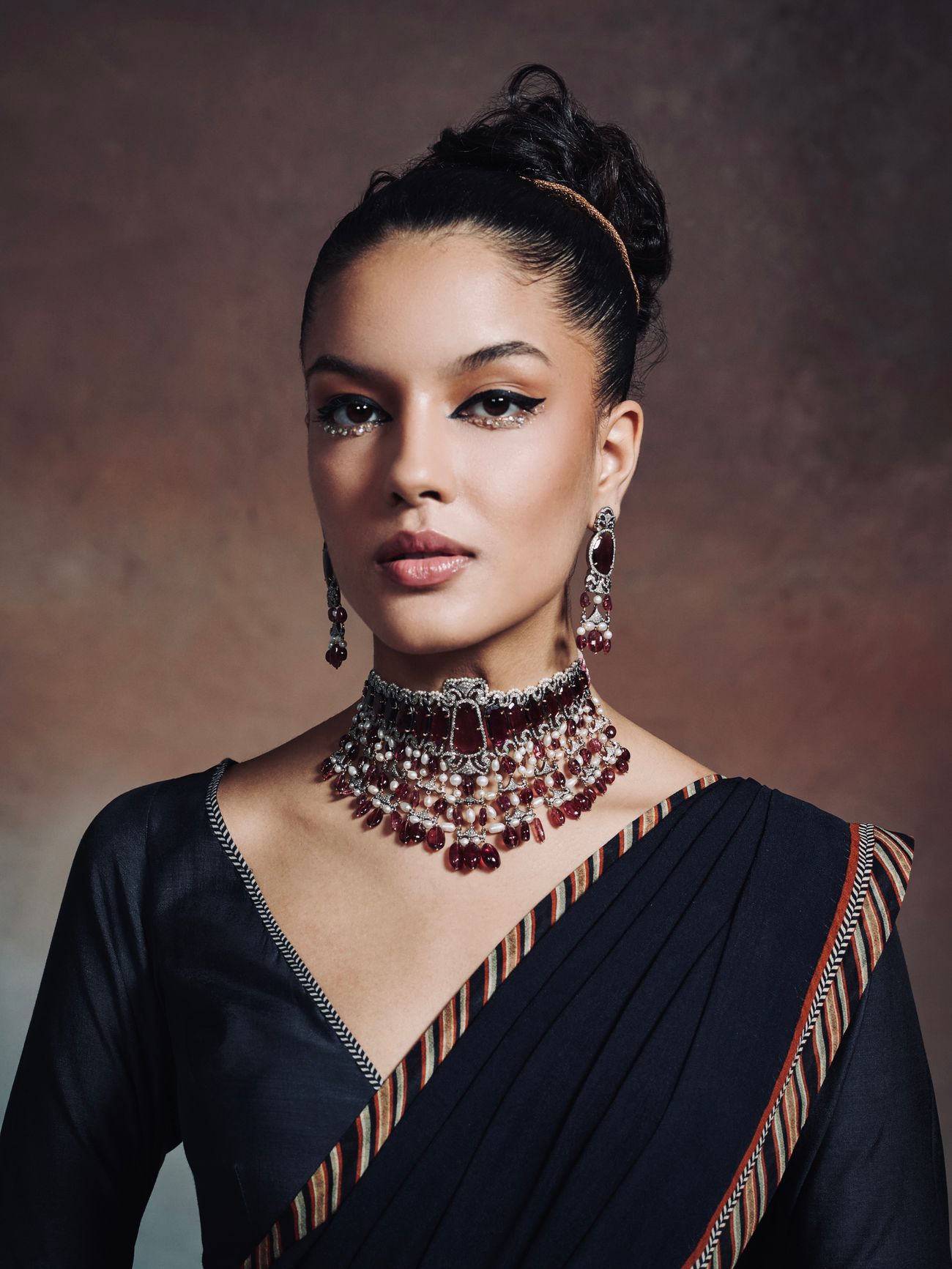 Perfect with your dream lehenga, this cascading rose red ruby set is a bridal dream come true.
Simple Yet Chic!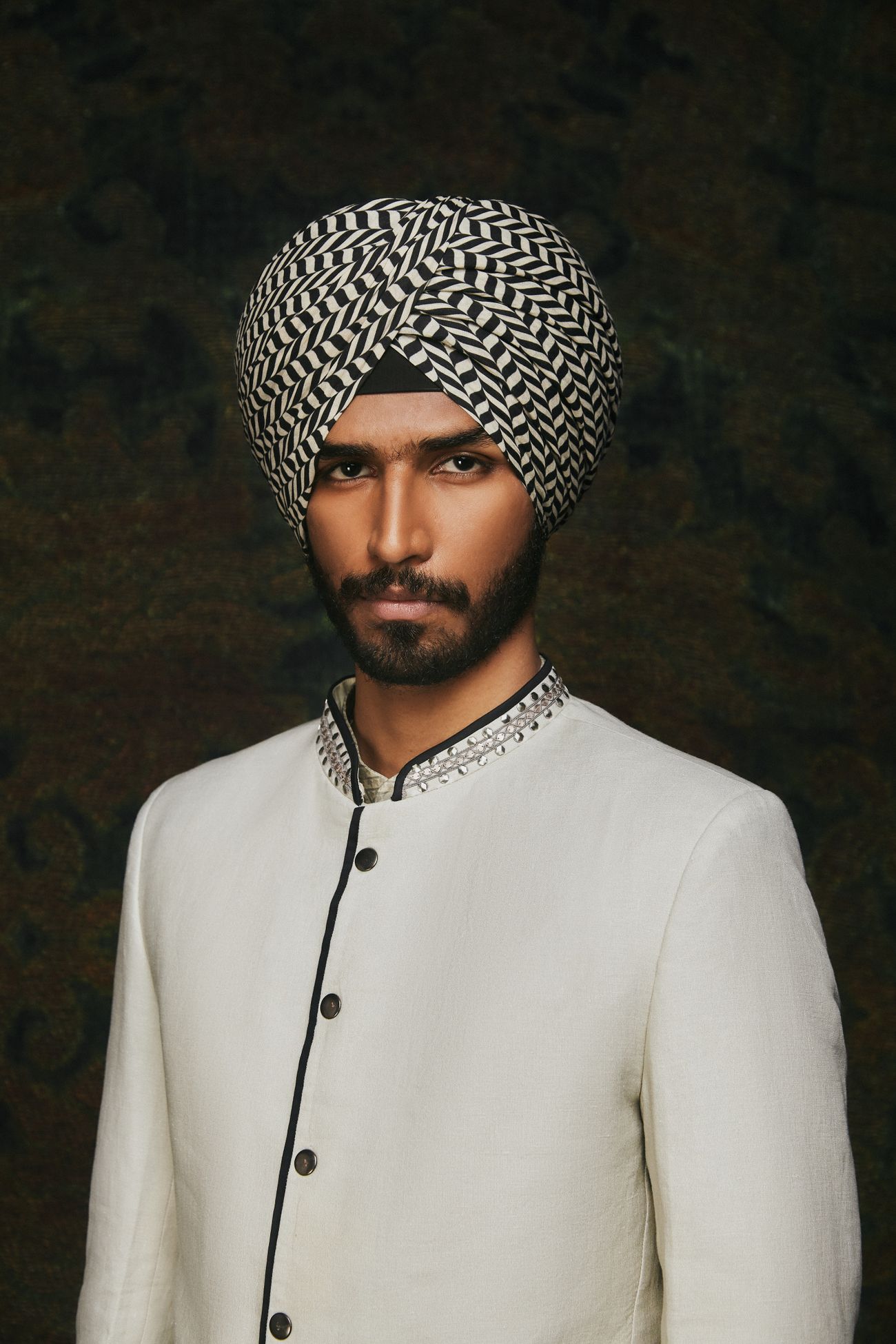 For all our grooms who love to keep it minimal, you have to bookmark this! 
Multi-Coloured Mystic!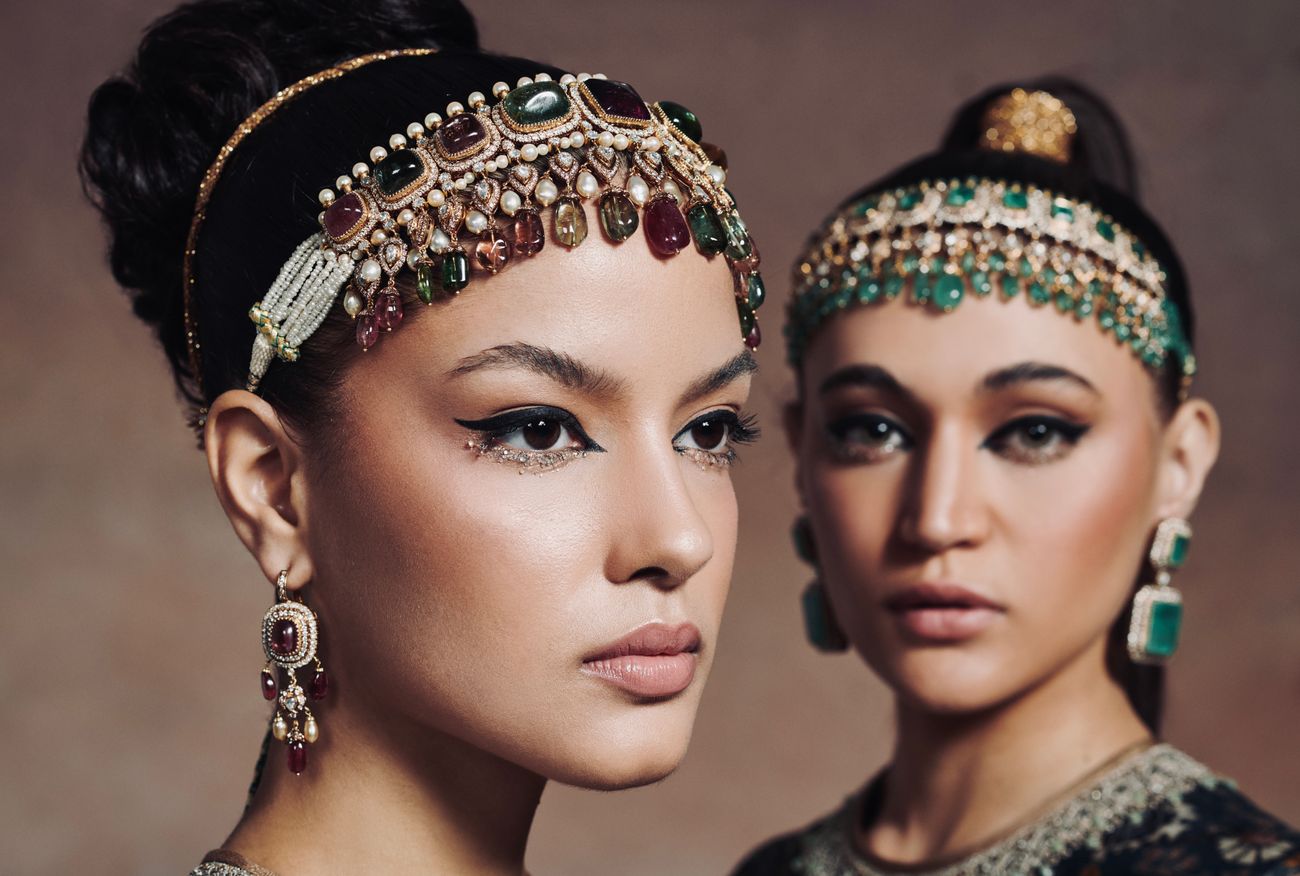 For brides who love their colours, you can opt for these stunning multi-hued magical choker sets with dangler details.
Silver Splendor!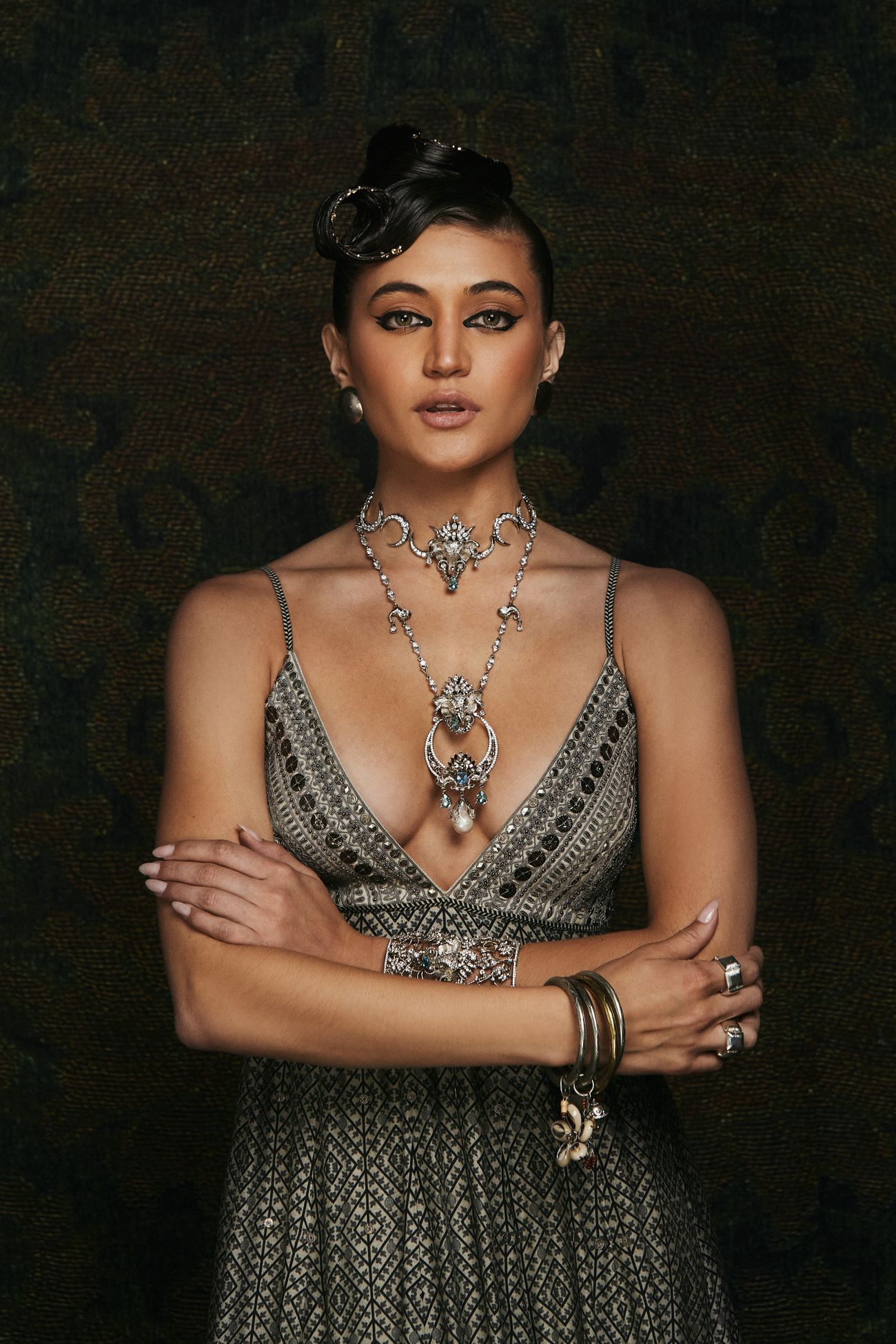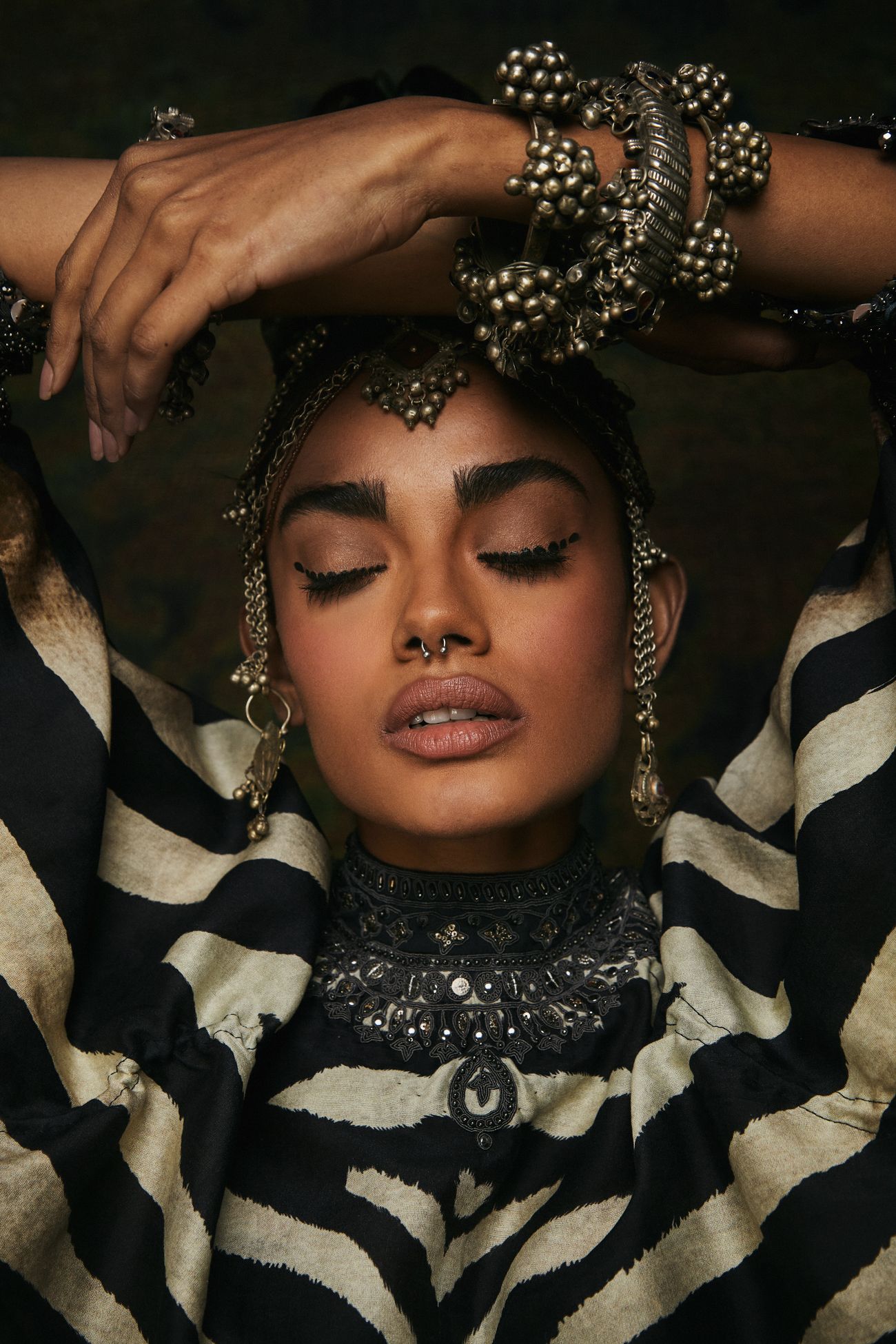 The fun use of monochromatic colours with greys is a perfect lift from the usual massy reds and pinks at a wedding! 
So which one did you love the most?