Here's How This Bride Pulled Off Her Goa Wedding In A Budget Of 6 Lakhs!
BY Sakshi | 01 Jul, 2019 | 208603 views | 4 min read
Sounds unbelievable in this day and age, right? While we should tell you that the bride is a localite from Goa, she did not have any of her functions at home. Instead she managed to pull off a wedding in a very limited budget, so we thought to get the deets from her. We spoke to her to understand how exactly did she pull this off, so that it could give all you budget brides out there a lot of ideas and inspiration!
Over to Real Bride Aishwarya now, as she tells us all about her wedding planning and breakdown, which she managed to pull off on a very impressive budget!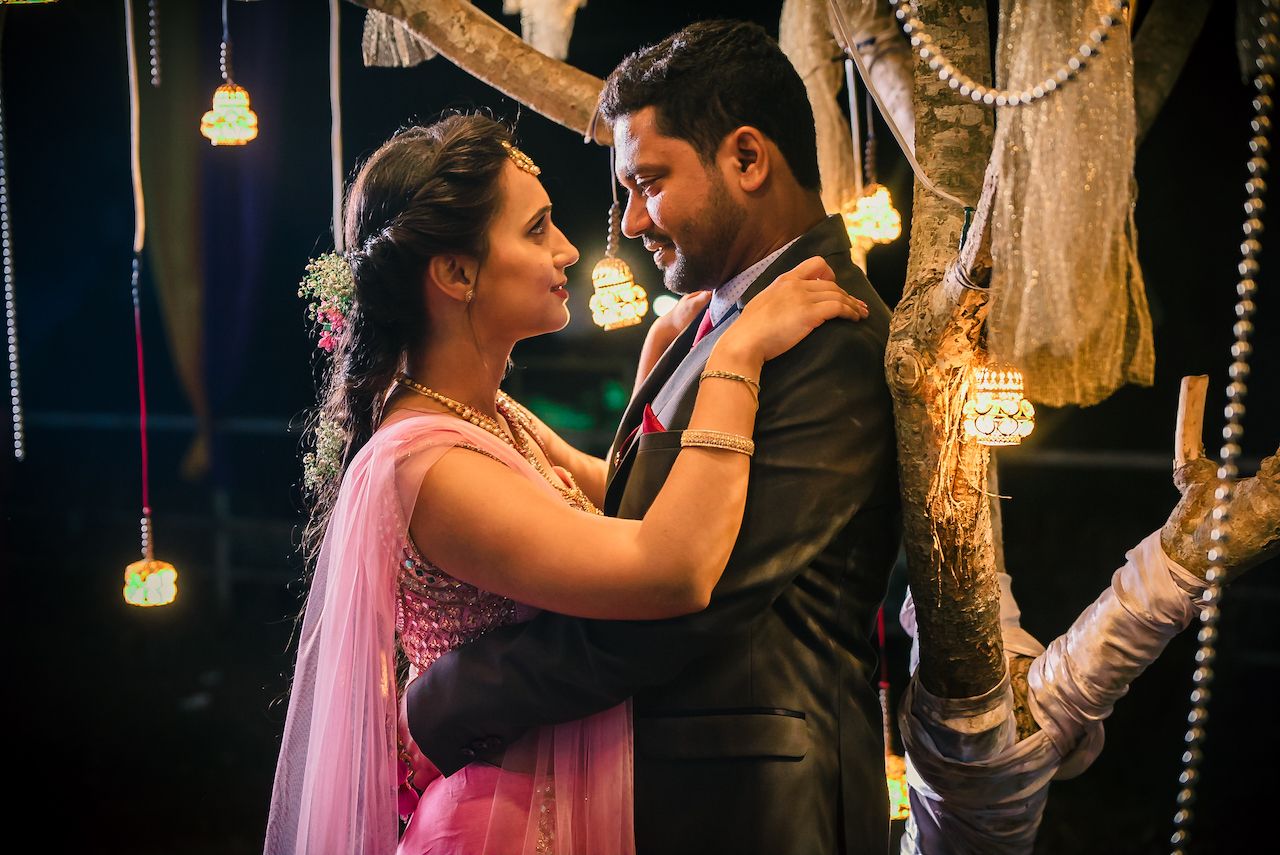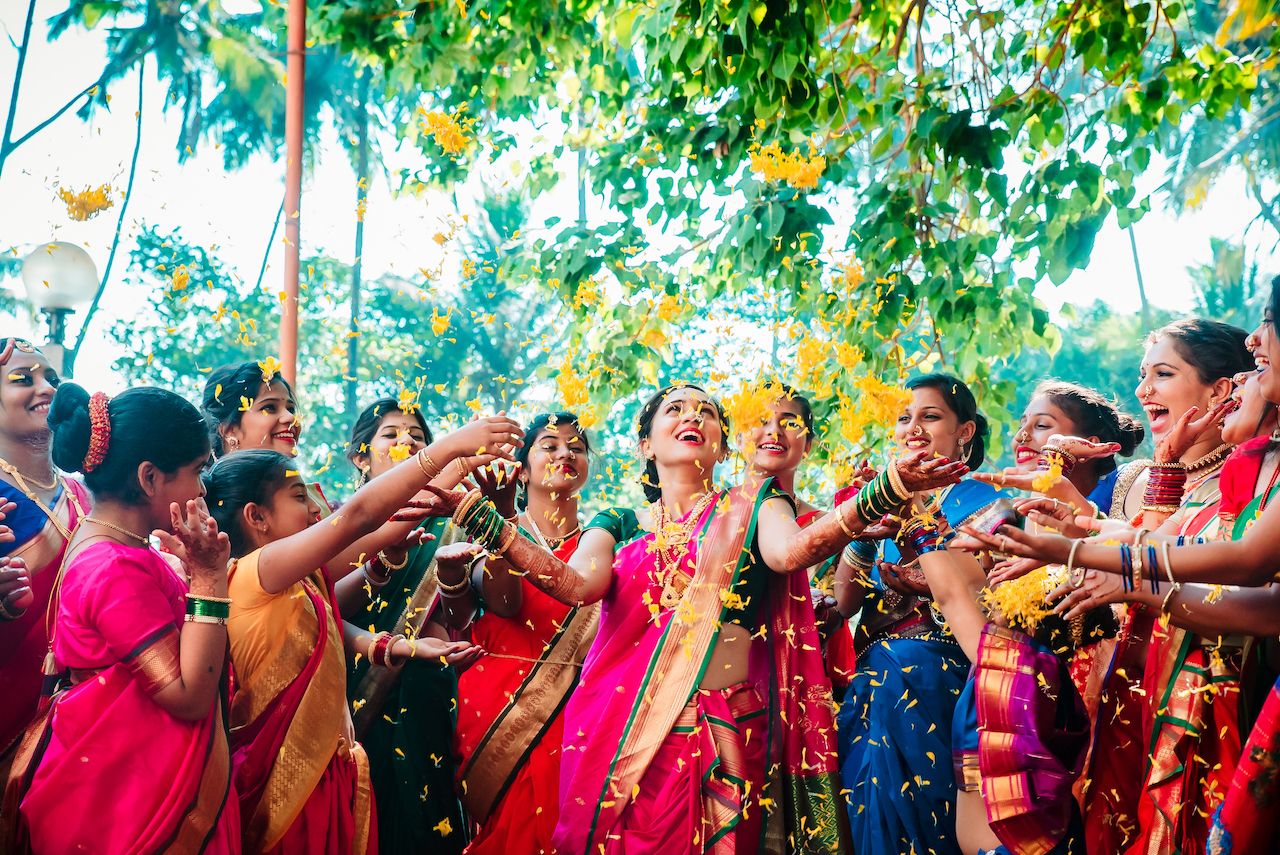 "
I am from Goa, but we did all functions at different places except home. It was a 4 day wedding, and the 
expenditure done was nearly 5 to 6 lakhs with more than 1200 people being a part of it. I did not compromise on anything- I did my wedding in best possible manner at best location, with best possible food, drinks, gifts & vendors."
The Outfits...
Total budget for bridal outfits: Under INR 1 Lakh.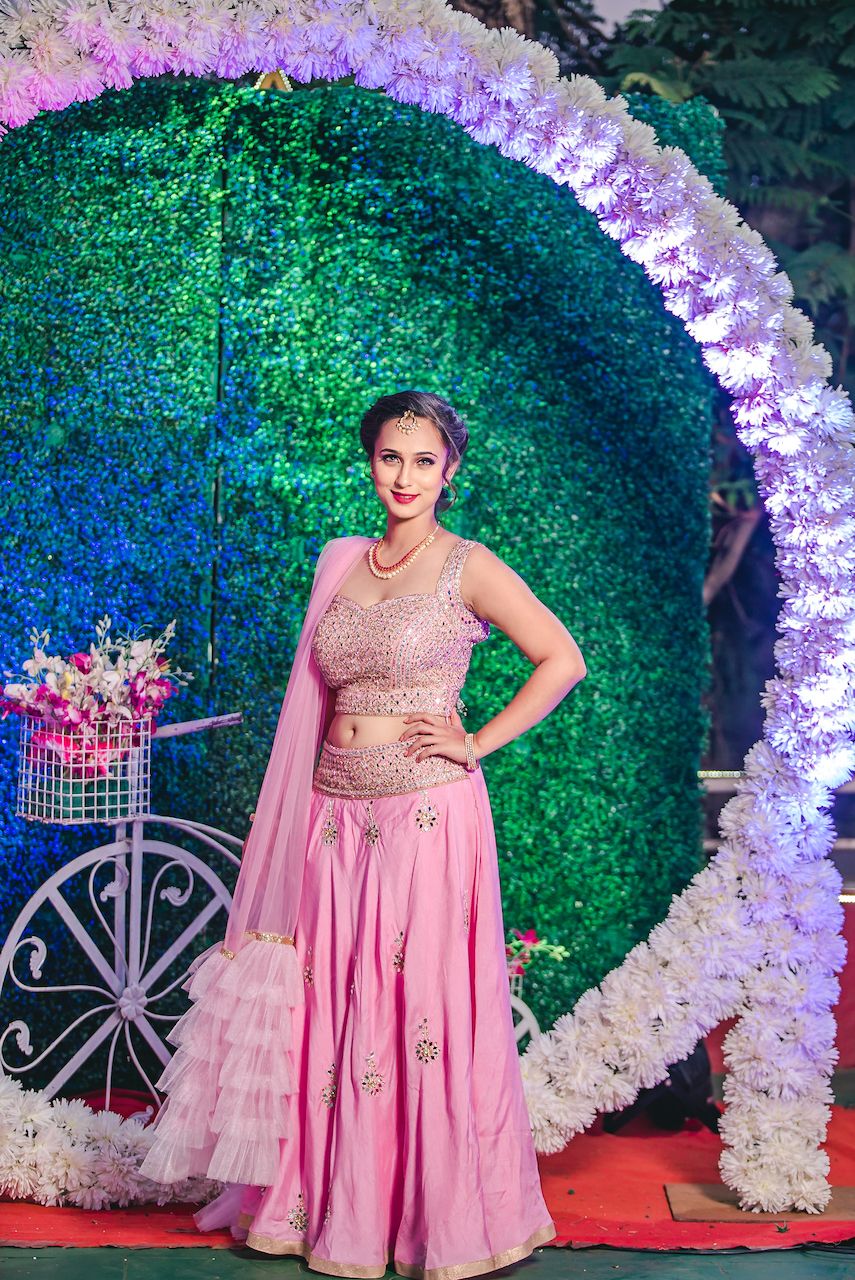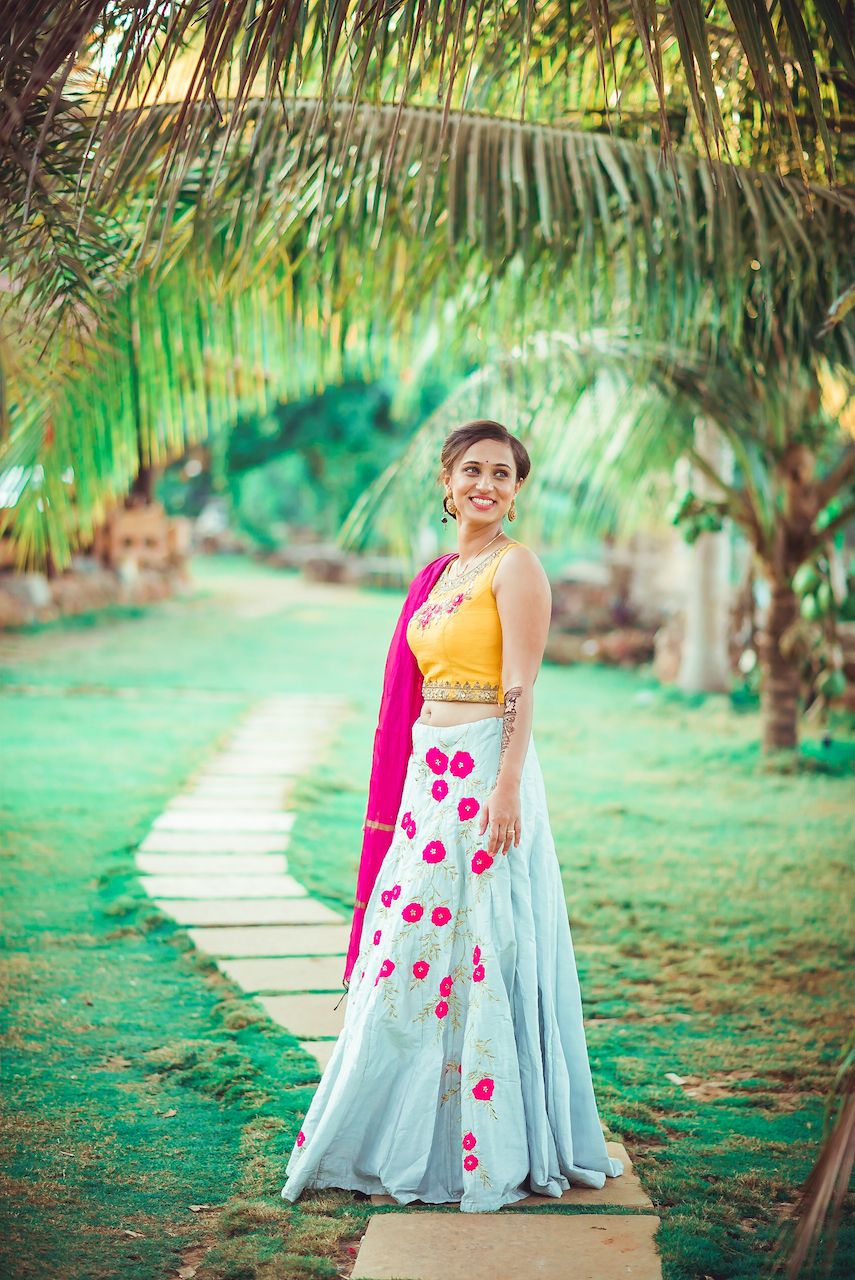 I customised most of my bridal outfits, with the help of my sister who is a fashion blogger. We bought ready-made dresses from different cities like Delhi and Mumbai whenever we were traveling and then we customised it as per our liking, so the final outcome was really different from actual purchased items. Here is a budget breakdown for the same:
Spinsters - AND store from Mall de Goa costing INR 4000.
Engagement/ Sangeet - Purchased from Delhi, costing a total of INR 20k after customisation.
Mehndi - Purchased from Mumbai and costed approx INR 6.5k. 
Haldi - Ready to wear navari from Pune costing INR 3500. 
Wedding - I wore silk sarees and got my blouses customised so that I can re-use them in future, from Belgaum in Karnataka. It's about a 3 hour drive from Goa and I spent around INR 50k for 3 sarees and customised blouses.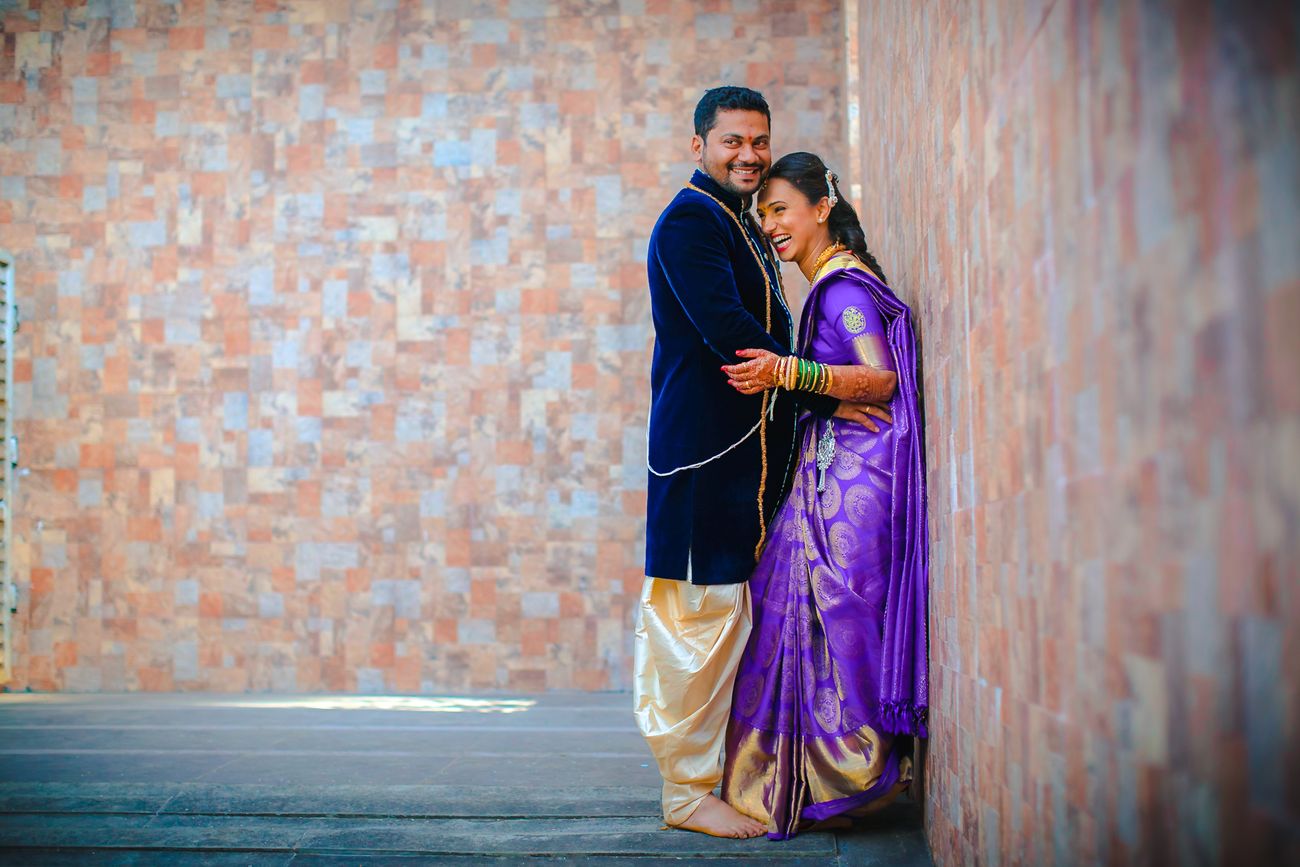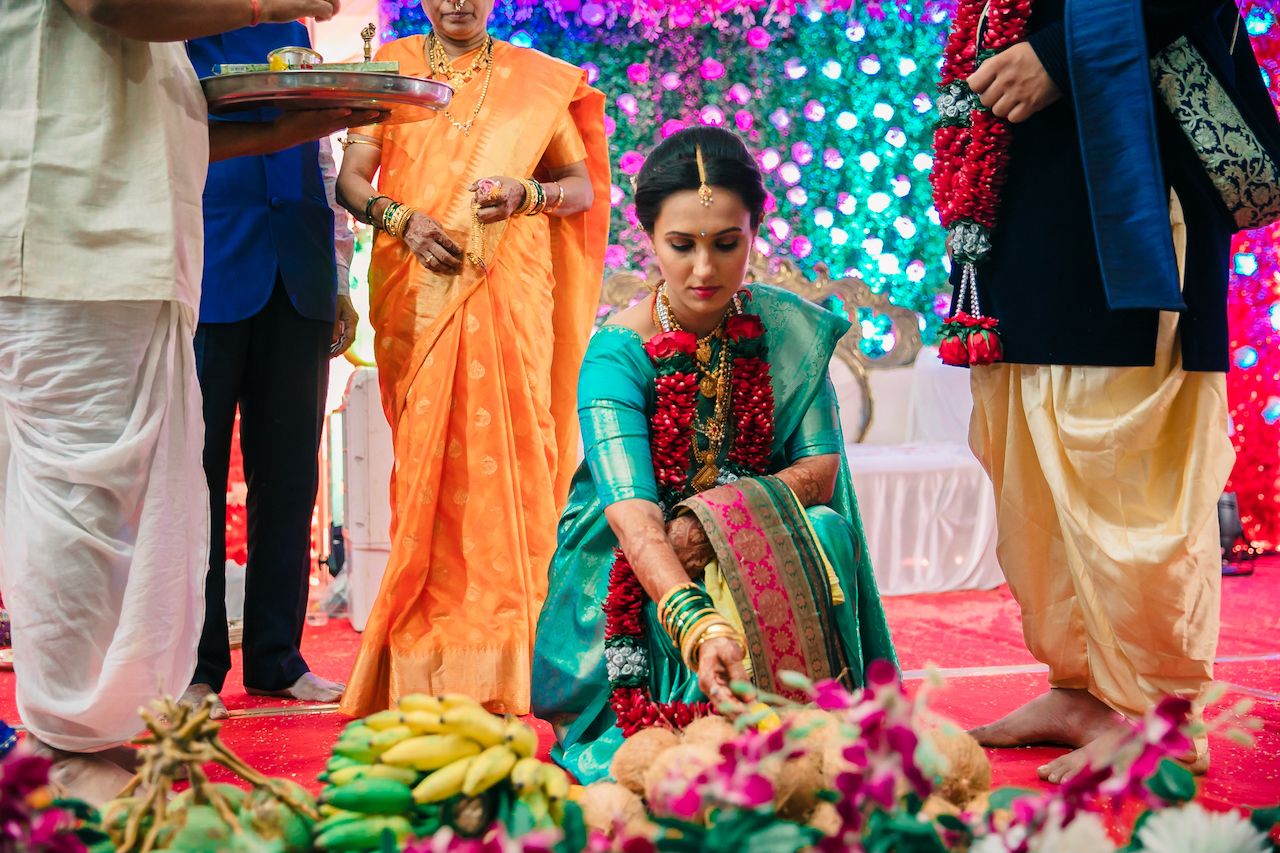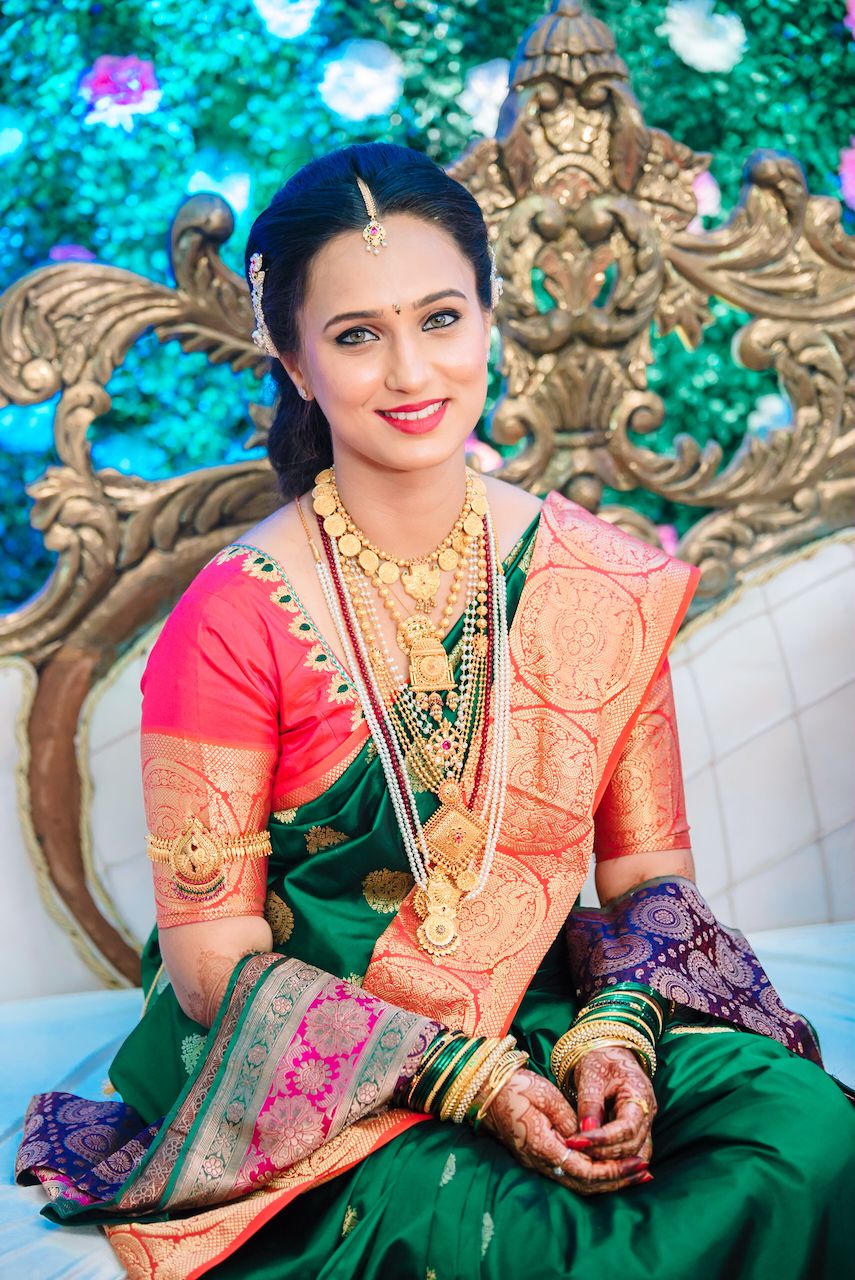 The Venues...
Goa is a destination wedding haven, and everyone loves to have a beach resort wedding, but there are many more underrated gems there like heritage sites, temples and churches. Here are the venues I picked:
Bachelorette/ Spinsters - Apartment sourced through OYO. 
Mehndi - The Farmhouse Restaurant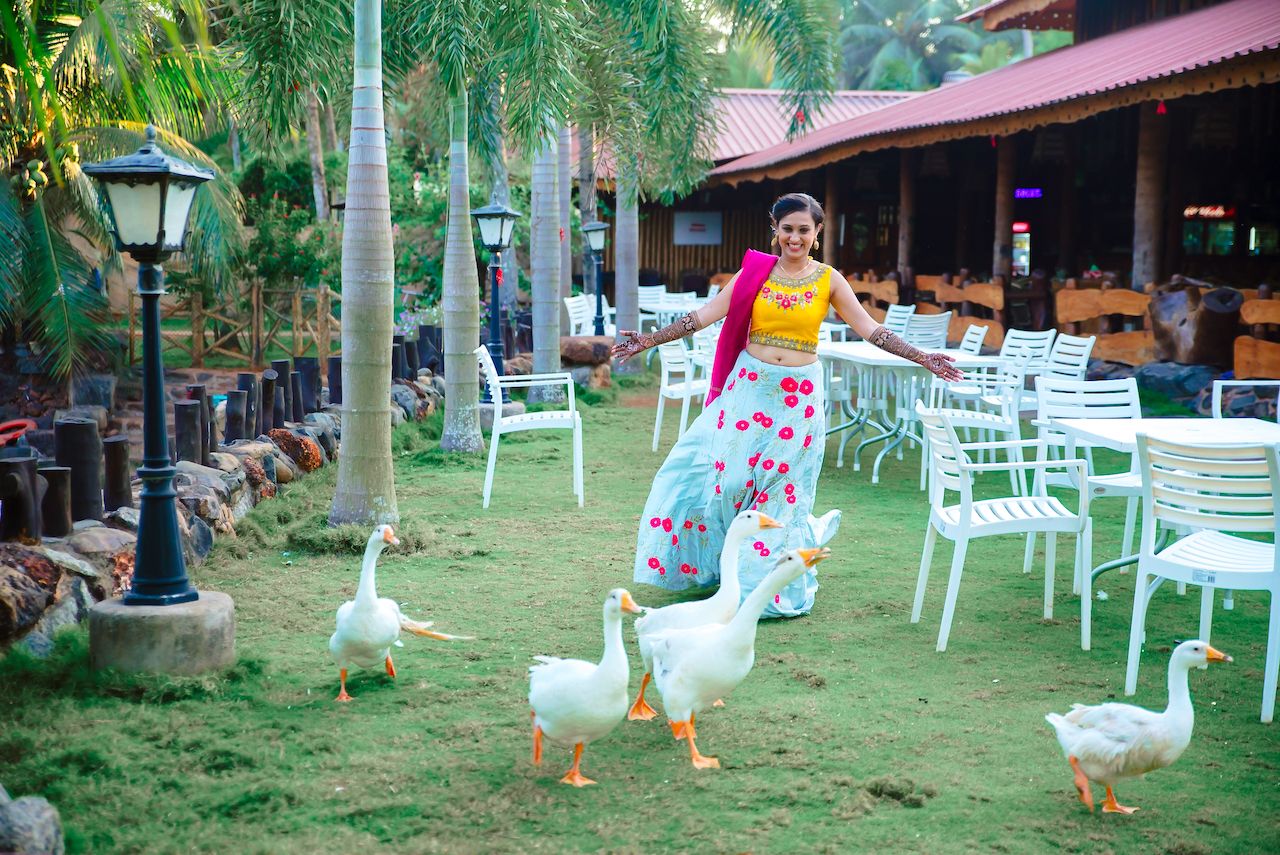 Sangeet and Engagement – Sky Garden GTDC Farmagudi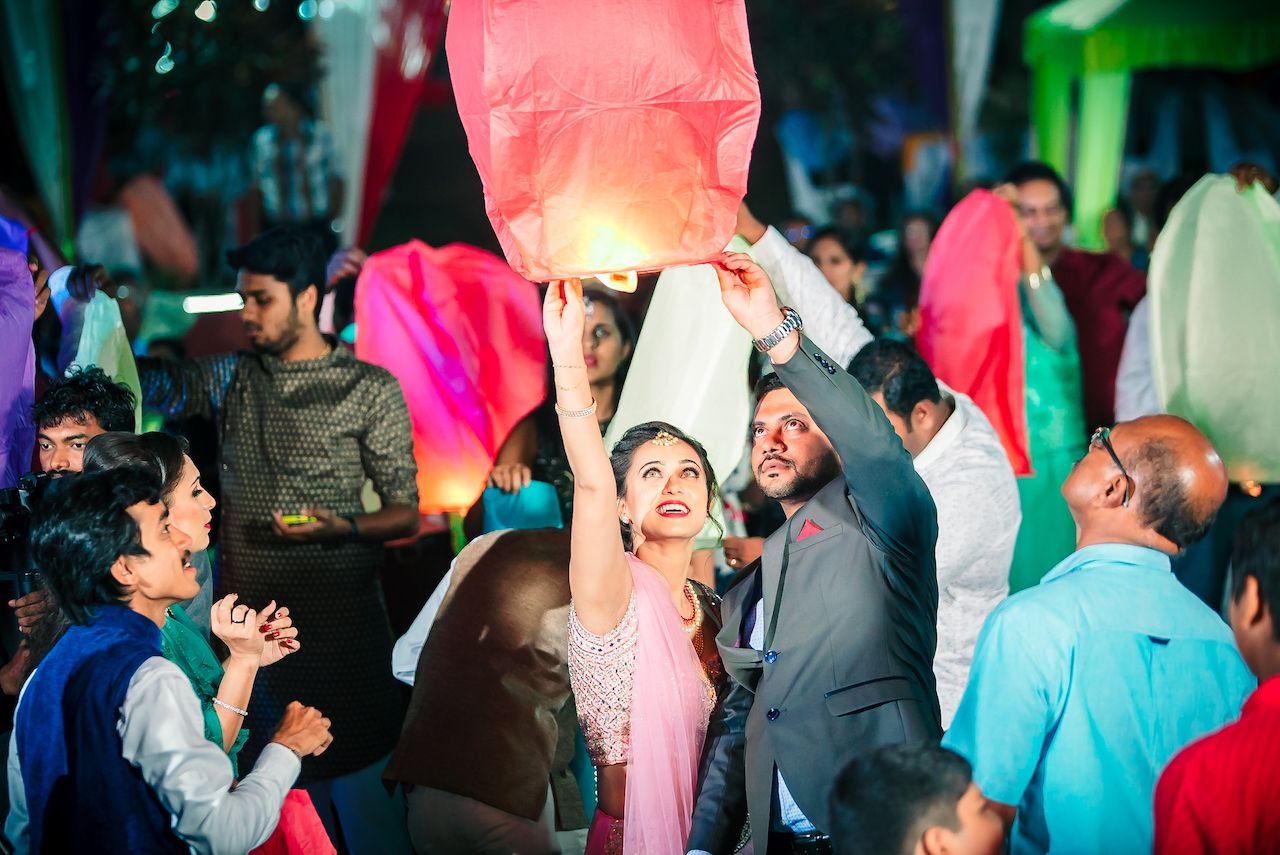 Haldi and Wedding - Mahalasa Temple, Mardol which is a historical place. They provide different options for all type of functions with accommodation facilities at very less rate. Spent around INR 1.2 Lakh to 1.5 Lakh.
Catering & Decor...
Catering- I got a very helpful caterer, Annapurna Caterers from Goa, who helped me cater to all functions on a strict budget. We decided to serve non veg only for 1 function, rest was all veg. We had paid him a per head cost which included a welcome drink, main course, desserts with live counters and service help.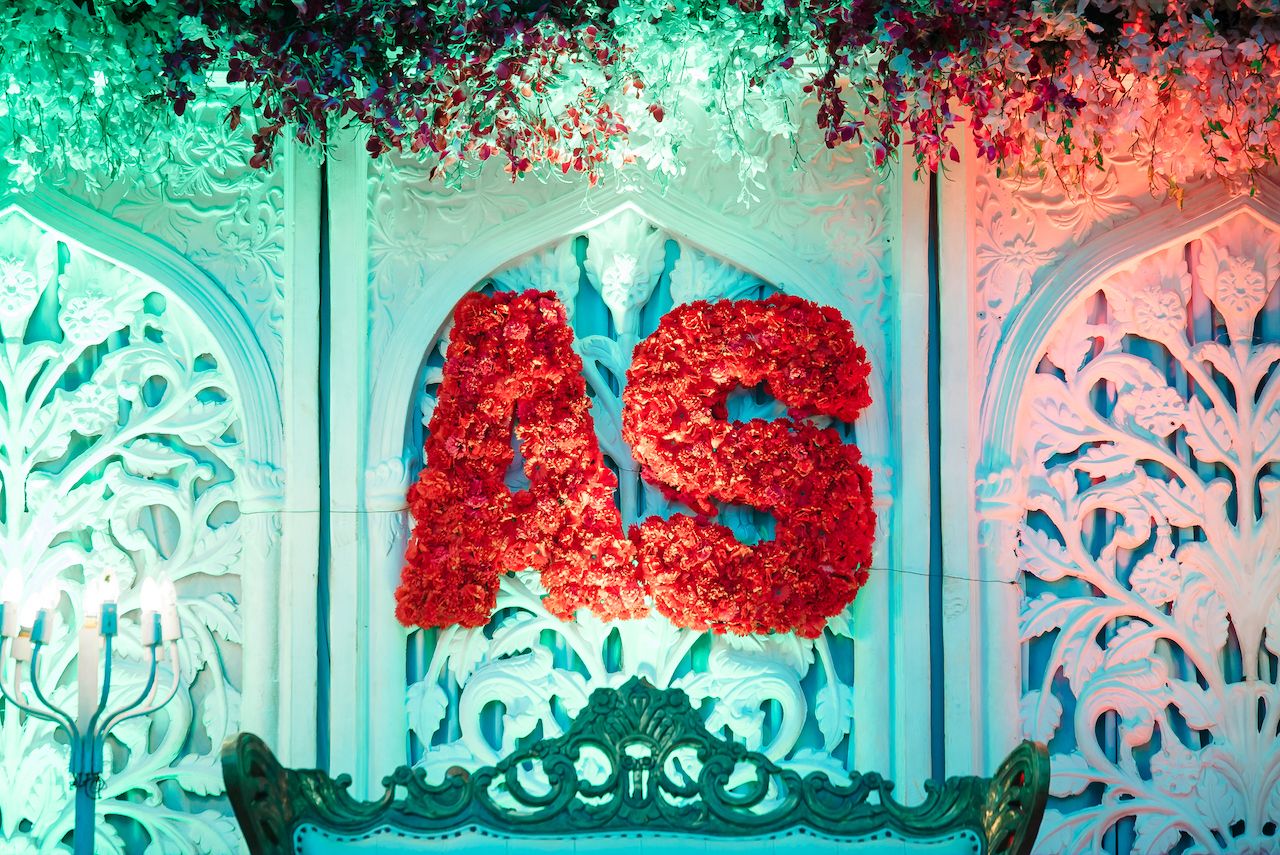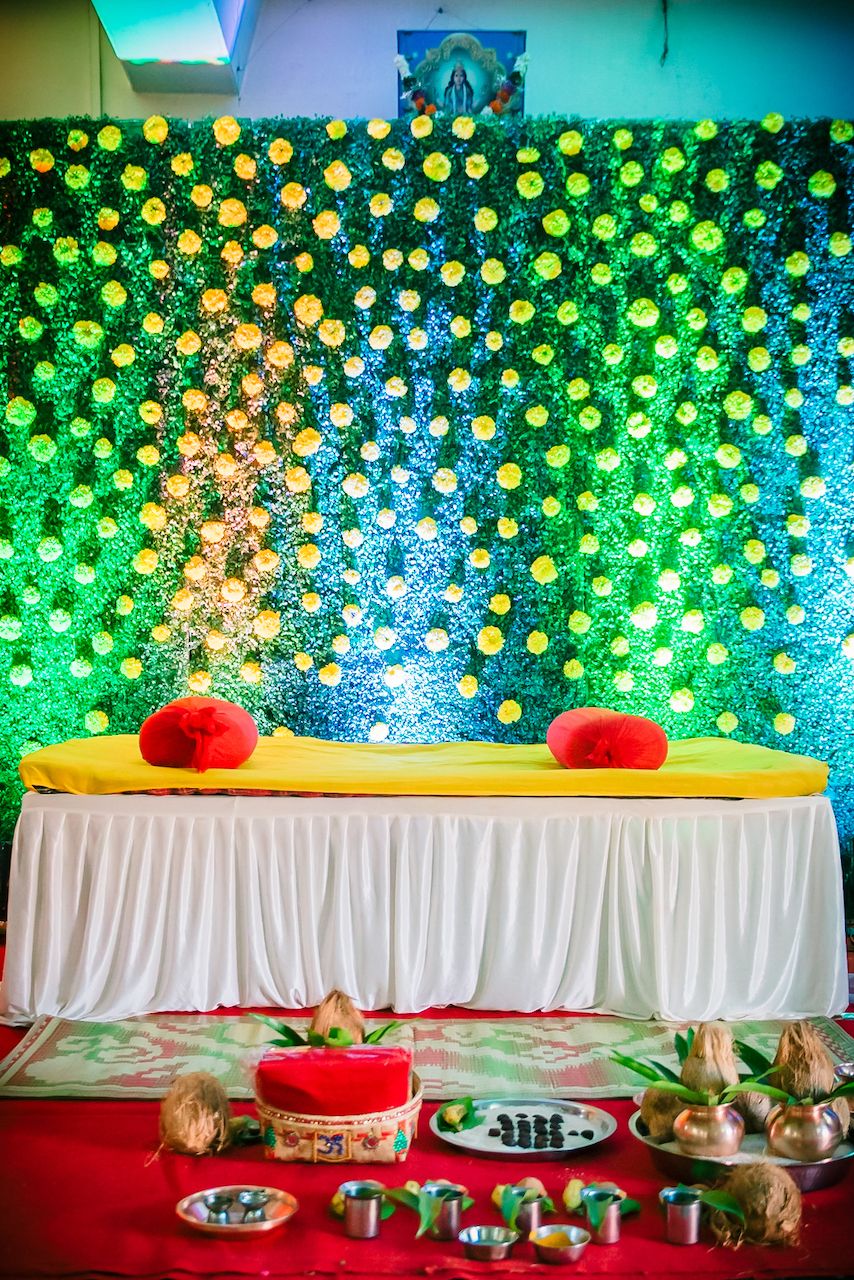 Decor - For the decor, I took all the ideas from the WedMeGood App. I would recommend it to each and every bride-to-be! I sourced a local vendor and he did exactly what I wanted, by replicating from images shared with him. He also made alterations like replacing fresh flowers with paper to save some cost.
The Favours...
The total budget for all the favours: INR 20,000.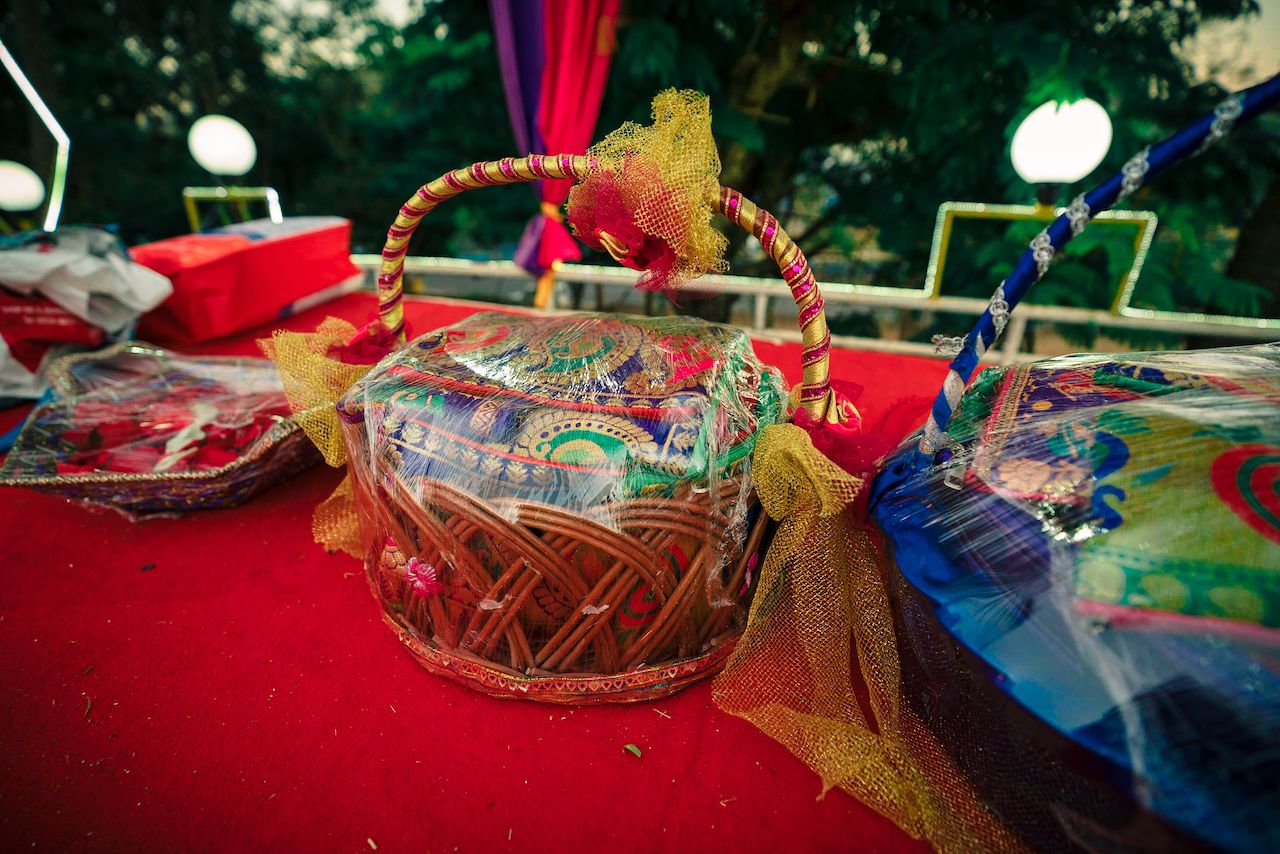 For the Sangeet, we gave out raw silk clutches which we got from Crawford Market in Mumbai with nailpaints and bindi packets. For the Haldi, a lakh chudi wala gave customised bangles to all the ladies and girls. The vendor was a local one from Goa. On the wedding day, we gave brocade blouse/crop top piece (1 mtr each) to all ladies and young girls.
Bridal Makeup...
The total amount spent for bridal plus family makeup: INR 30k for 2 days. 
For main functions like the Wedding and Engagement, I hired professionals and others days i did it on my own with help of Youtube tutorials.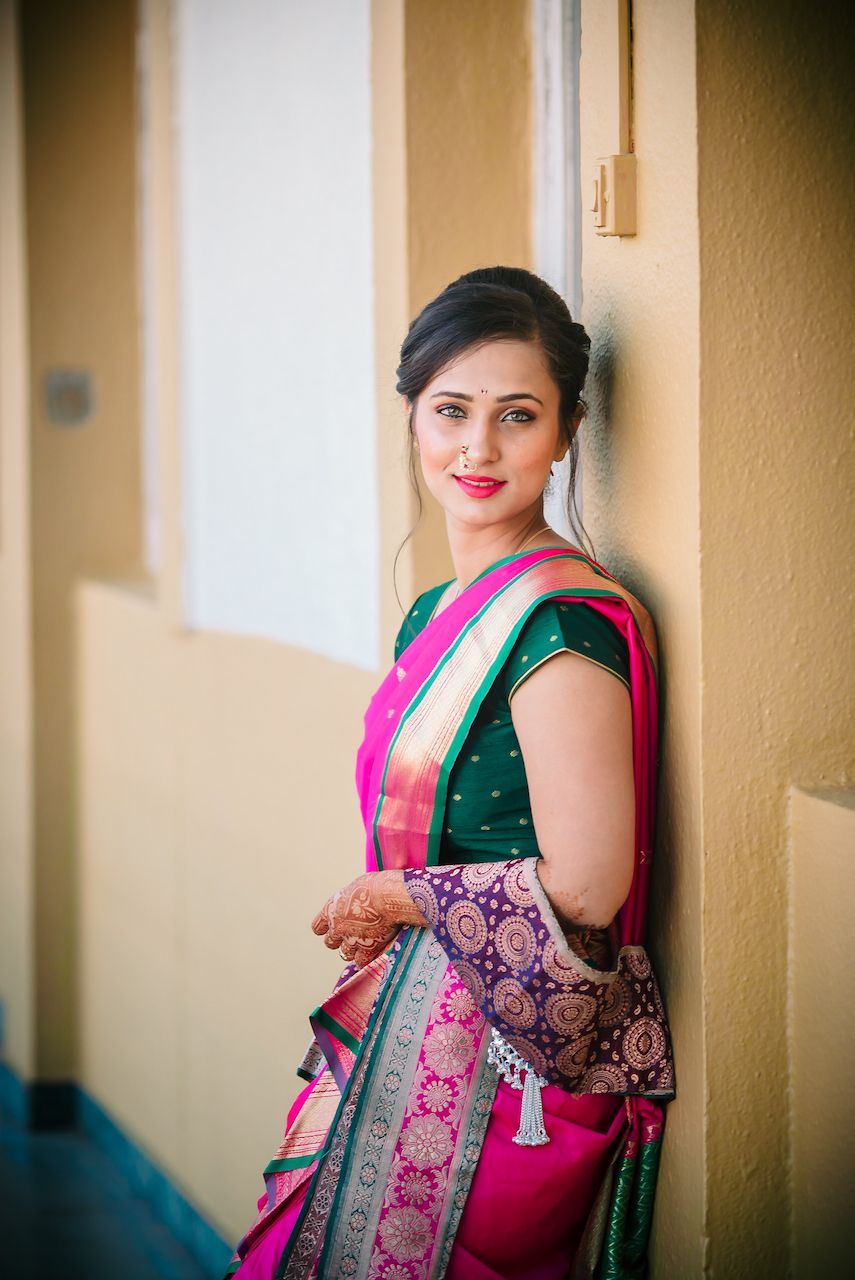 Tips for other brides planning on a budget...
Plan everything at least 6 months prior.
Book all venues and vendors as soon as you fix the date- Pay advance and take written confirmations.
During initial conversation with vendors, be clear about your budget and expectations.
Outsource work and responsibilities to family members and friends- this helps a lot as every one has different ideas and each one will contribute in own manner. 
Vendors: MUA & Hairstyling: Beautician Clinic and Karishma Beauty Salon; Venue- Sky Garden & Mahalasa Temple, Mardol; Decor- Sohung Decor; Mehendi Artist - Mehendi Boutique, Goa; Photography & Videography: VM Studios