Here's Why Nikon's 2nd Gen Z Series Is Being Loved By Wedding Lensmen
BY Garvita | 05 Mar, 2021 | 228 views | 4 min read
Wedding photography is one of the most challenging fields of photography. Starting from candid shots and family portraits to food photography and environmental details, wedding photographers need to master several styles of photography. To add to all this is the slew of logistical challenges faced by them.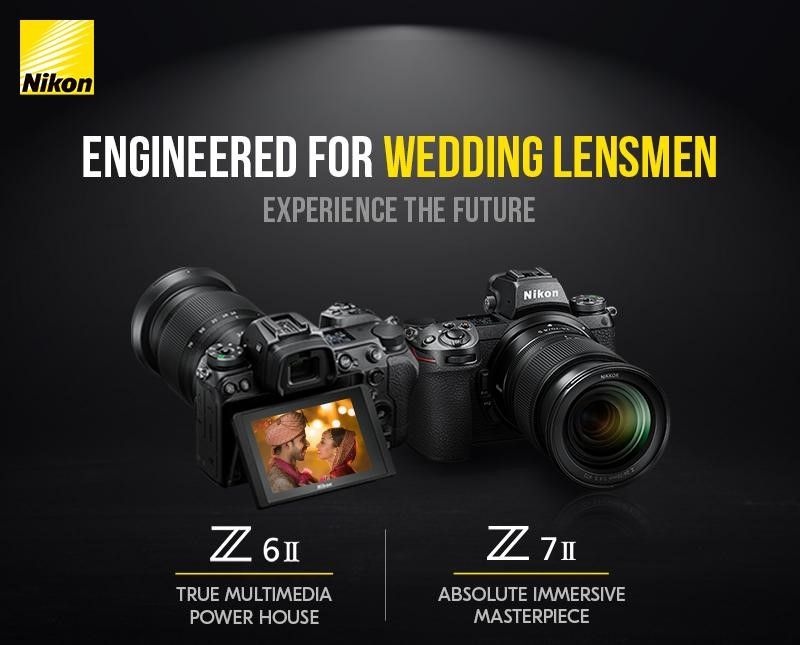 Nikon's latest full-frame mirrorless flagships, the Z 6II and Z 7II have come out as a long-awaited blessing for wedding photographers to tackle every challenge that comes their way and capture breathtaking stills and videos with unparalleled finesse. Let's take a closer look at Nikon's 2nd Gen Z Series mirrorless cameras and find out what has made them the favorites of wedding lensmen.
Too Dark is No More a Thing
Both the Z 6II and Z 7II have received a massive upgrade in terms of low-light autofocus performance. Besides the larger Z-mount that helps enhance the low-light performance of all Z Series cameras, the second generation cameras have increased AF detection ranges. For wedding photographers and videographers, this translates into the ability to capture impeccable stills and videos even in low-light conditions. Wedding photographers also have the freedom to equip their mirrorless cameras with exceptionally fast and responsive lenses such as NIKKOR Z 50mm F/1.8 S, Z 35mm F/1.8 S, Z 85mm F/1.8 S, and NIKKOR Z 50mm F/1.2 S for improved shooting performance.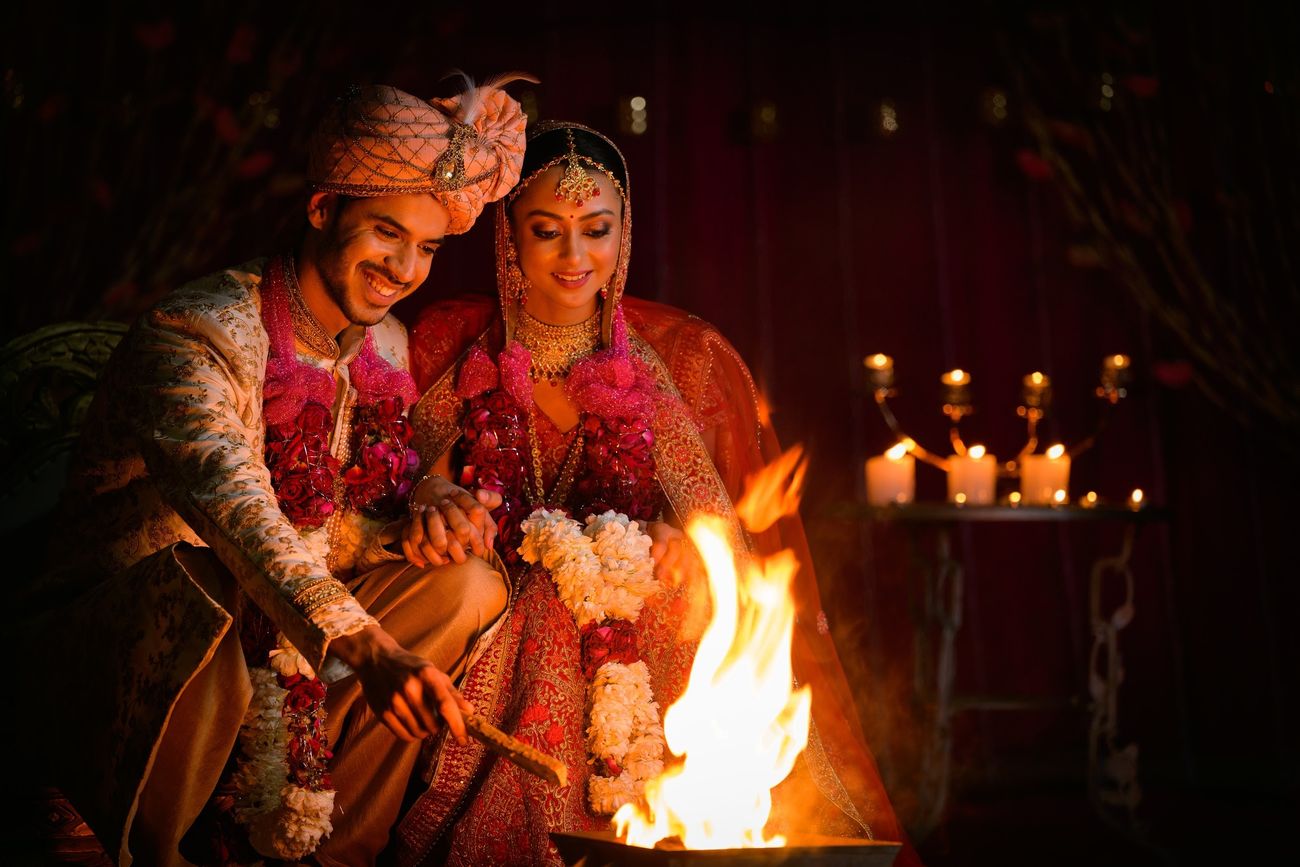 Faster than the Fastest
When it comes to once-in-a-lifetime events, such as weddings, each moment is precious because it would never occur twice. This places a massive responsibility on the shoulders of wedding photographers to be ready to capture every fleeting moment that deserves to be preserved. Thanks to the Dual EXPEED 6 processors, the Z 6II and Z II offer an increased buffer capacity and high continuous shooting mode, giving them the ability to capture every moment with no fear of missing out.
Detailing Beyond Perfection
The Z 6II and Z 7II come with Nikon's revolutionary Z-mount system that lets in more light compared to traditional mount systems, offering increased sharpness and detail, throughout the frame. What's more? The AF system of both Z 6II and Z 7II gives approximately 90% frame coverage, letting photographers compose their frame exactly the way they want, capturing every single detail. On top of it all, the Z 6II and Z 7II come with 24.5MP and 45.7MP sensors respectively, resulting in detail-rich RAW as well JPEG images and video footage.
The Beauty Lies in the Eyes
Wedding photographers are always tasked with capturing lively stills and video footage. Each precious wedding moment is expected to be captured in its full glory. That's when the revolutionary Eye-Detection AF of the Z 6II and Z 7II take the Z series cameras from Nikon to a whole new level. The highly accurate Eye-Detection AF system quickly locks focus on the subject's eyes, helping the wedding photographer to capture stunning portraits and videos that are full of life. Whether shooting stills or videos, the Eye-Detection AF system continuously tracks moving subjects while maintaining exceptional sharpness.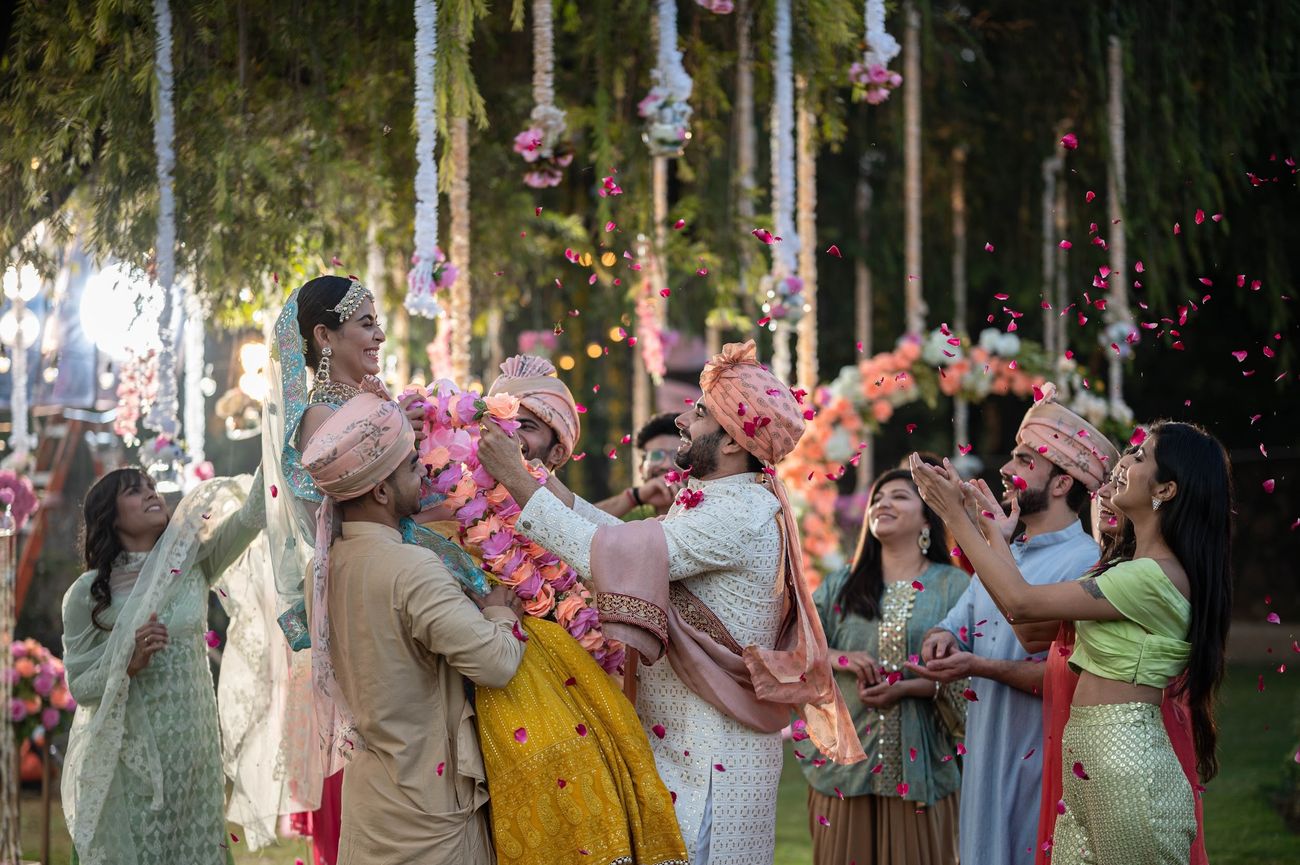 Expanded Ground with ProRes RAW
Apart from offering the option to shoot 4K footage in-camera, the Z 6II, and Z 7II, when given a firmware upgrade and equipped with an external recorder, help wedding photographers capture brilliant ProRes RAW and Blackmagic RAW video formats. While ProRes Raw blends the flexibility of raw video with the performance of the Apple ProRes codec to offer extended post-processing possibilities for wedding lensmen, Blackmagic Raw is a relatively newer codec that offers virtually lossless stills and videos that are ideal for high resolution and high frame-rate workflows.
Built for the Road
The typical work-life of any wedding photographer involves traveling to various locations and venues. Whether it is a wedding film shoot or a pre-wedding photoshoot at an outdoor location, there is no room for compromise. This calls for a reliable camera that is not only compact but also durable and can take a beating. Both the Z 6II and Z 7II are made from Magnesium Alloy, making them rugged, light-weight, and robust. With added features such as dust-and-drip resistance, the Z 6II and Z 7II are built to take on any challenge, no matter the weather and external conditions.
Wrap Up
The 2nd gen Z series cameras, be it the Z 6II or Z 7II, apart from offering increased buffer capacity, excellent low-light, and high ISO performance, edge-to-edge AF points coverage, and robust build, also offer a slew of customization features. Favorite functions can now be added to the camera's i-Menu, and Fn buttons can be fully customised for a comfortable user experience. When powered by the 2nd gen Z series mirrorless masterpieces from Nikon, wedding photographers and videographers can enjoy a zero-compromise shooting experience - letting them capture the true glory of weddings without missing a single detail.