#HoneymoonDiaries: OffBeat Budget Ideas For Couples Who Hate "Typical" Stuff!
BY Apoorva | 16 Feb, 2017 | 3443 views | 4 min read
If you're looking for something a little more adventurous than laying on the beach, umbrella drink in hand—uh, not that there's anything wrong with that—get your hearts racing with one of these unique honeymoon ideas! P.S Some are exotic, some plain effortless and many, super cheap but oh-so-romantic!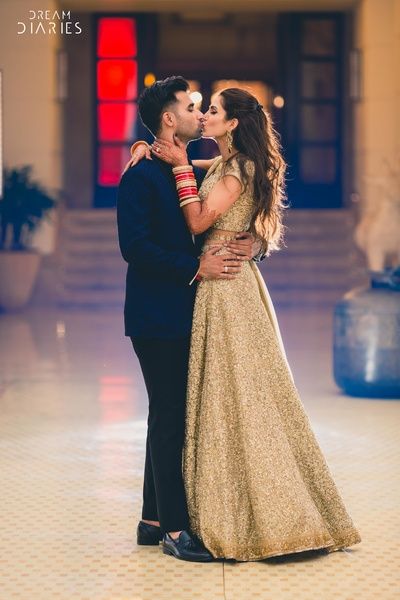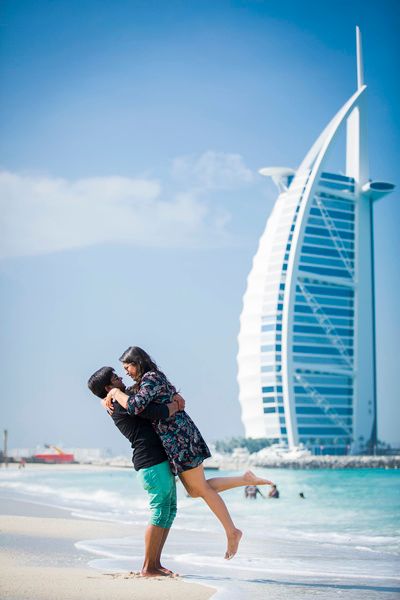 Image viaDream Diaries Photography★ 5  & Dream In Focus★ 5
Pretend 1st Date
Go to the same place you had your first date as a married couple. So much nostalgia! Order the same food, get some wine to wash it all off and have fun!
Bizarre foods and adventurous dining
Taste your way through the strangest delicacies the world has to offer: from black eggs cooked in the volcanic sulphur springs of Japan to scorpion kebabs from the night markets of Beijing. Delicious! So make a food itinerary that suits you for a particular place and enjoy!
Adventure Sports
Everybody thinks that honeymoons are all about laying back in the sun and chilling (they are!) but you can add an element of adventure by adding an adventure sport to your itinerary. Jump, fly, swing, dive, climb or surf! You can get your diving certificate at any
PADI-Certified location
at a resort. Thailand and Bali are filled with it and so is the Aandamans in India (Try Havelock). And as for surfing - we highly recco Soul & Surf in Varkala and
Vaayu Vision
.
His 'N' Hers Tattoos
What holiday is complete without a lifelong souvenir? Get matching honeymoon tattoos!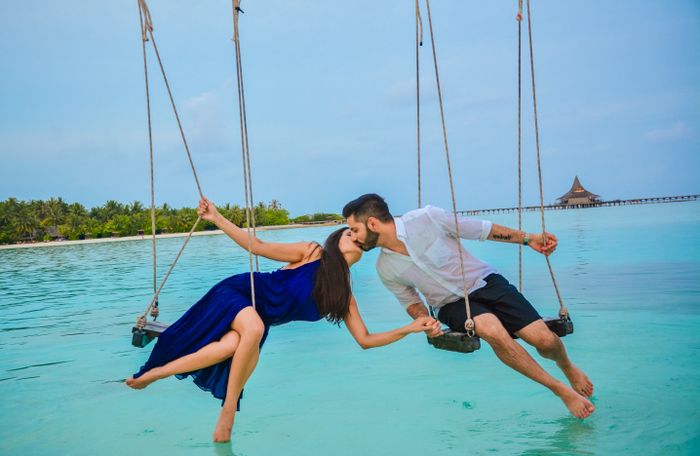 A Honeymoon Shoot
Want something better than the same-old pre-wedding photo-shoot? Get a honeymoon shoot done. Book a local photographer from wherever you are vacationing and get a beautiful shoot done! It'll be casual, laidback and more fun without the deadlines of weddings over your head. Check out our favourite honeymoon shoot
here
.
Environmental Volunteering
Get a dose of do-good on your adventures and volunteer for a conservation project. Be it with trees, dolphins or turtles, this is a chance to try something new and help Mother Nature along the way.
Stay In Castle
Ditch the 5-star resort and live like royalty, literally! Stay at
this perfect Irish Castle
that is over 600 years old. The money you get to spend on Castles and Palaces is totally worth it!
Do Something Local
Near a winery, go grape-crushing. If you are near a place that has local fishing happening, do that. Indulge in something that will allow you to experience the essence of the place.
Attend An Event
Tennis fan? Plan your honeymoon around Wimbledon or French Open time and attend one of the matches. Music fan? Attend a concert that you've been dying to - Beyonce to Metallica, everyone's on tour these days. A dream comes true on your honeymoon
Go on a Big Camping Trip 
Camping at your favourite mountain is one helluva party. You could live out of a tent, sleep under the stars and work out a plan to trek the hills. Sooo romantic!
7 Wonders Of The World
I know a friend who decided to club her trip into do-able packages. First up was the 7 wonders of the world and that was  so fulfilling. So we thought, why not do something like that for a honeymoon!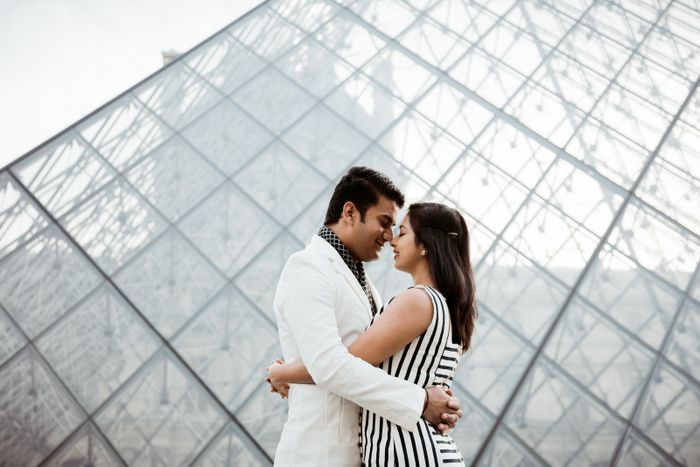 Image Source via Ever Photo Shoot
Stayacation
Office give no leave? No worries! Just do amazing things in your own city. Stay at a 5 star, order in breakfast and hit the club.
Island Hopping
Pick a few islands and hop around - it gives you a new place to stay every night and you could try a restaurant and local stuff, every single day!
Road Trip
Pack a bag and pick up a place. Get road-tripping for a fortnight - makes your honeymoon memorable!
Off The Grid 
This one's the easiest and the most difficult thing to do at the same time. Go to a place where no internet / contact. Truly off the grid!
Any more fun ideas that you know of for your honeymoon? Tell us!