How Much Does A Bridal Lehenga Really Cost?
BY Sakshi | 02 Nov, 2017 | 32281 views | 4 min read
A lot of us dream of that 'perfect' bridal lehenga! For some of us it's the conventional red or pink lehenga, and for others, it's an offbeat variant, which is anything but conventional! For some, it is wearing a lehenga from a certain designer, and for a lot others, the price of the lehenga is the main concern and everything else really revolves around that! So when it comes to bridal lehengas, it mostly really depends on what style you want and/or how much you're willing to cough up for it. We are sure that it is the first thought that crosses you mind just as (or even before) your wedding is fixed!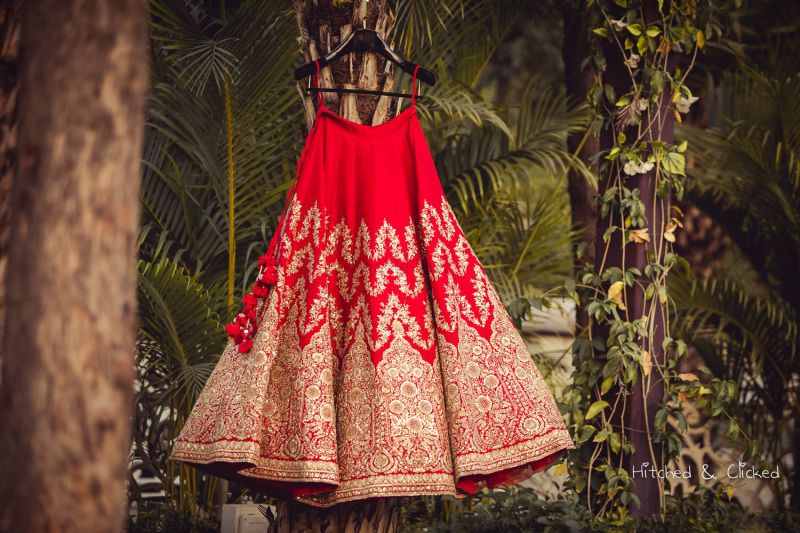 Image via Hitched and Clicked
So, how much does a bridal lehenga really cost? Right from the low to the high-end designers, we've got you covered! Let's start from the most expensive to affordable and budget options!
Couture Designers: Rs 3 Lakh +
Now these are all your premium big designers, whose designs are flaunted by celebs and brides alike! If you want a bridal lehenga from any of these names, then be ready to shell out some big bucks but get some seriously amazing outfits!
Price Range for a bridal lehenga: Rs 3 Lakh and above for a 'bridal' lehenga; Customisations cost more.
Here are some of the most popular couture designers in the country...
Image via Vick and Rimple's Wedding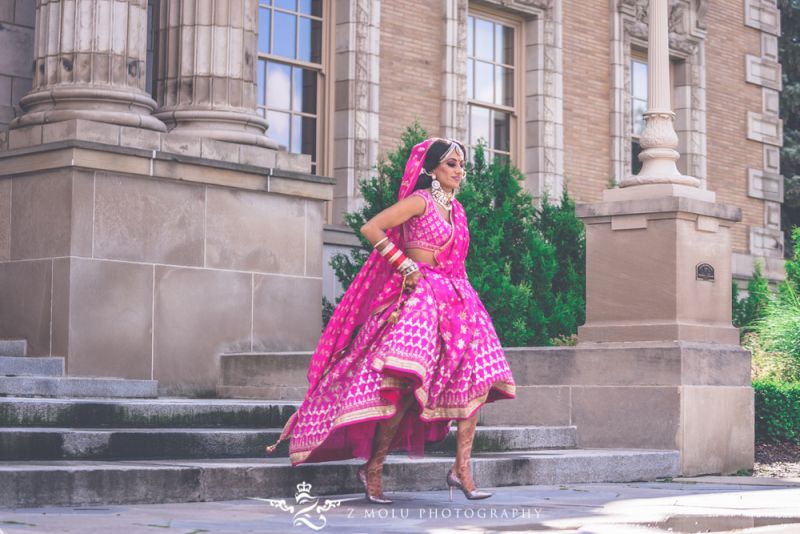 Image via Sukhraaj and Harveer's Wedding
Image via Masoom and Shailin's Wedding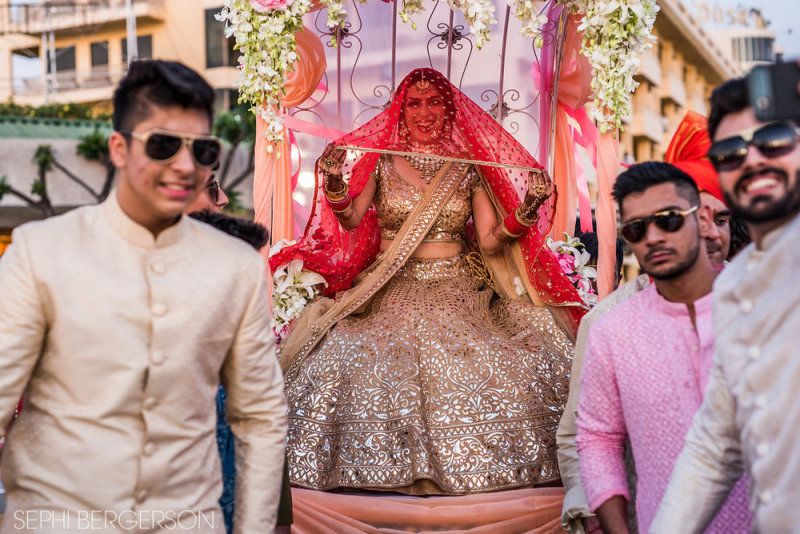 Image via Meghna and Gaurav's Wedding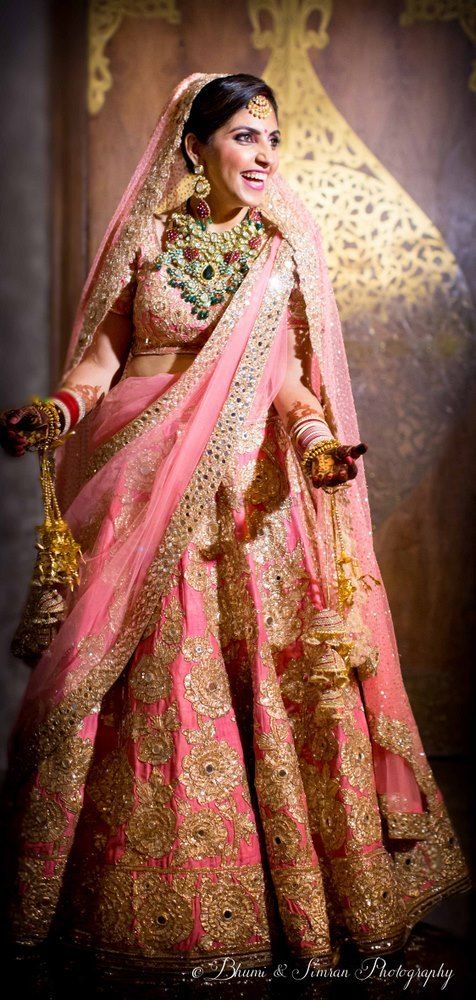 Image via Sanam and Suhel's Wedding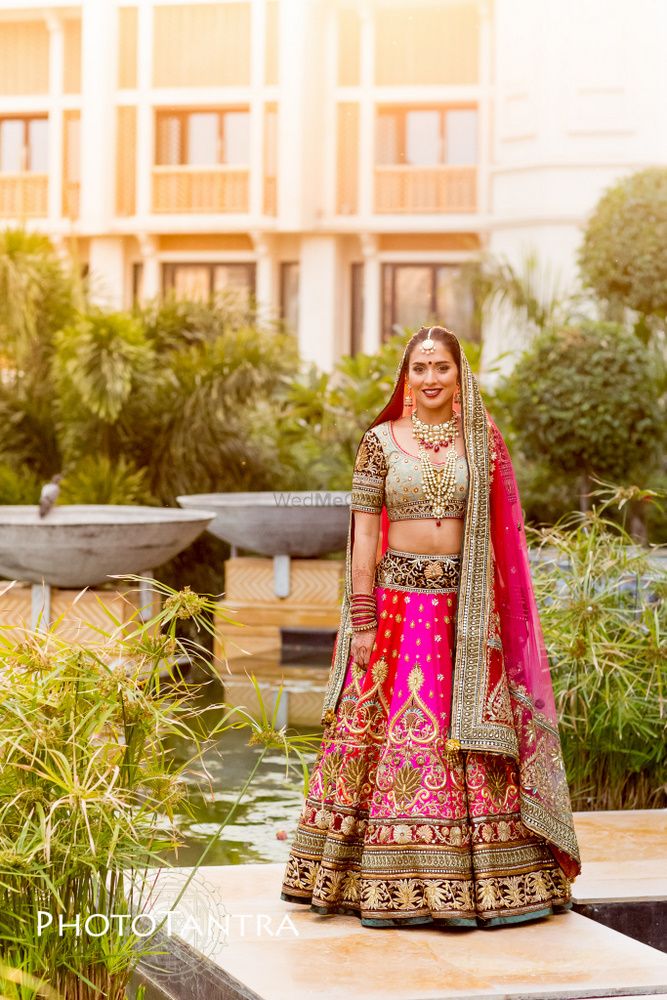 Image via Tarisha and Dev's Wedding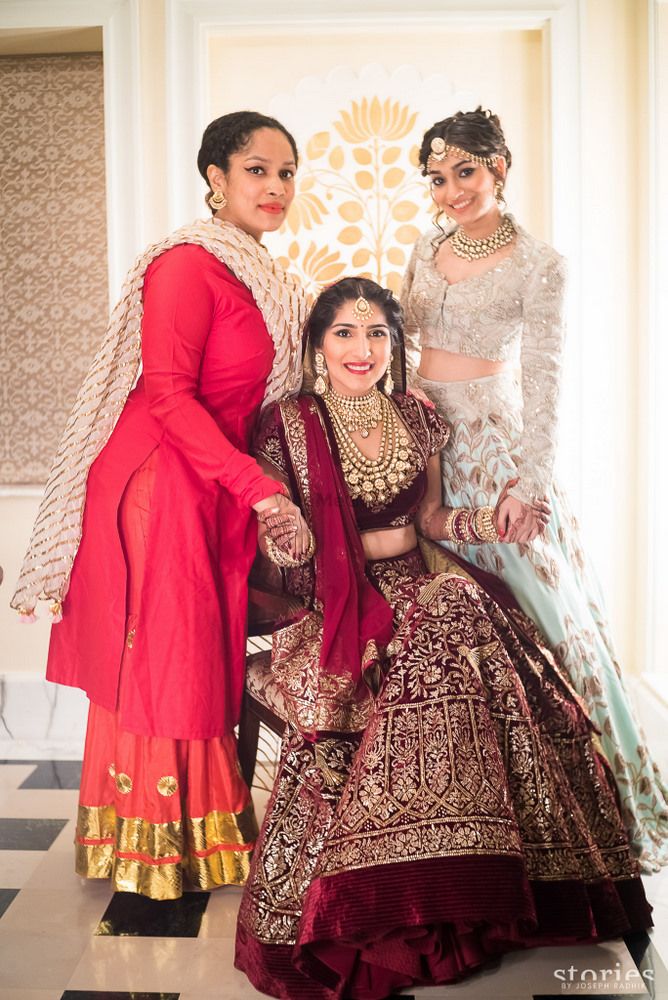 Image via Tanisha and Nikhar's Wedding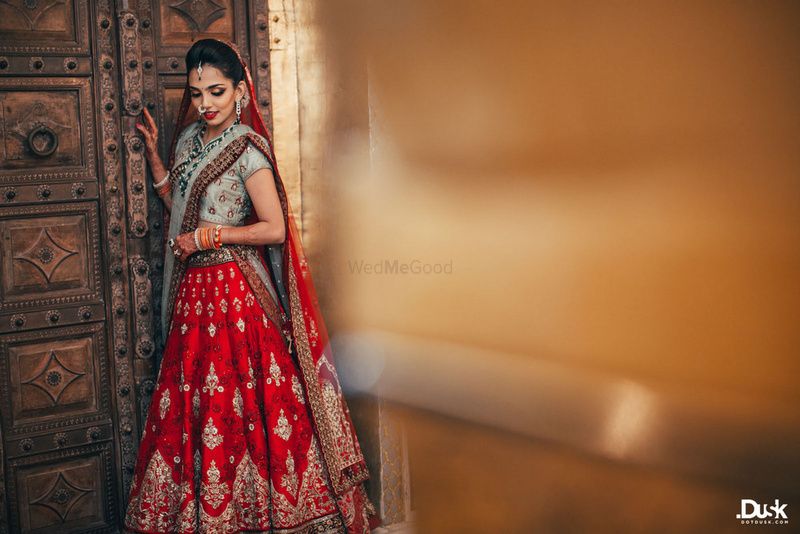 Image via Nandini and Anant's Wedding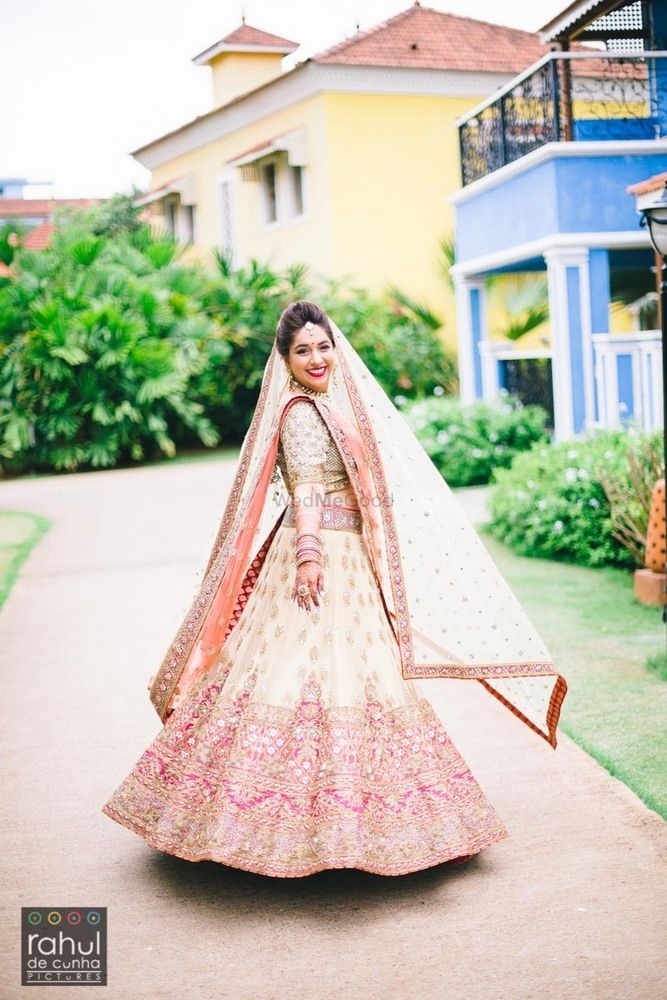 Image via Aditi and Riday's Wedding
Image via Kiran and Rahul's Wedding
High-End Designers: Rs 1 Lakh +
Now these are your designers who are pretty popular these days, but are not really in the 'budget' range, if you know what we mean. Their designs are new and refreshing, and if especially great for offbeat bridal lehengas!
Price Range: Upwards of a lakh; Customisations cost more.
Here are some of the designers and labels that fall under this category...
Image via Aashna and Uneesh's Wedding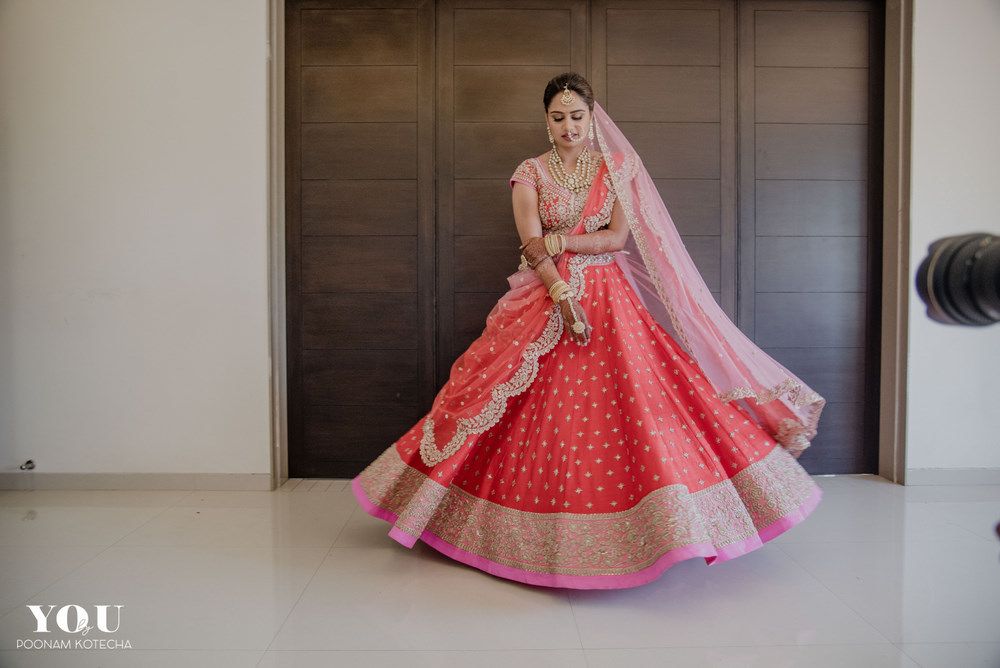 Image via Urshila and Varun's Wedding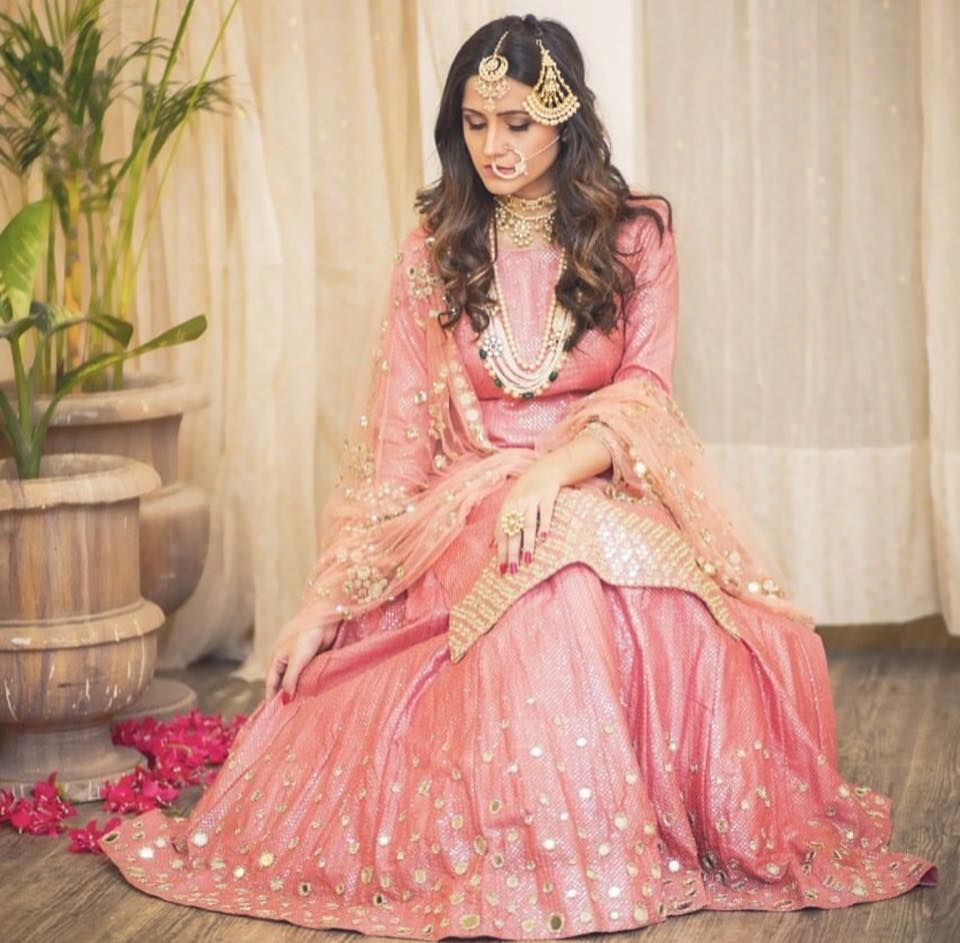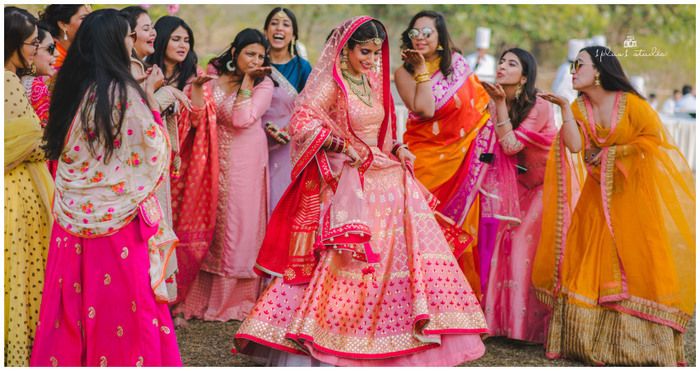 Image via Nitisha and Yuvraj's Wedding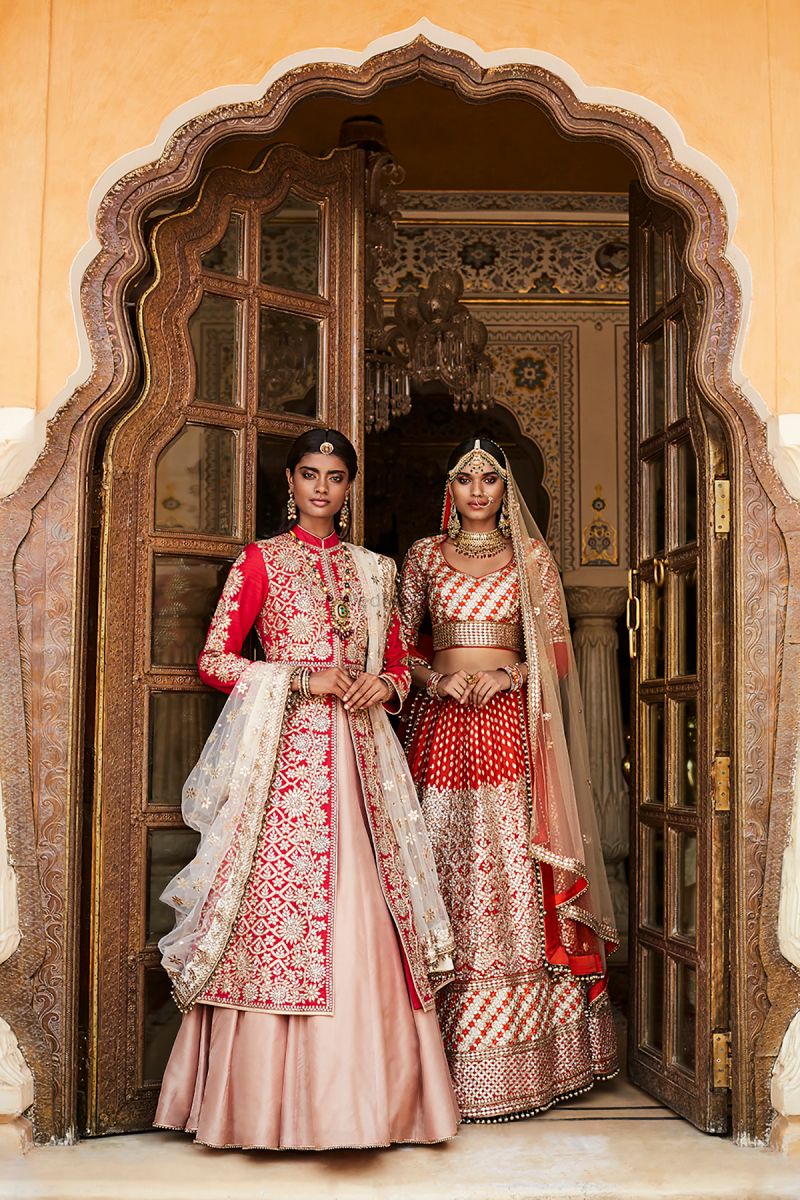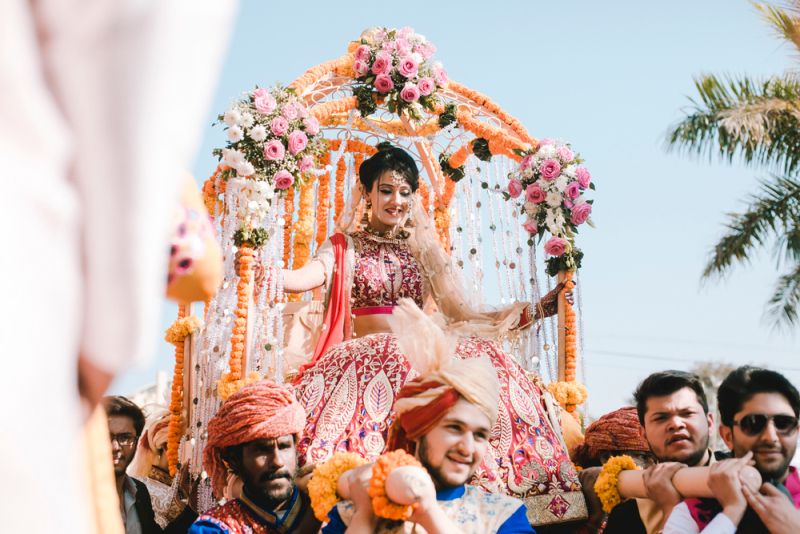 Image via Prerna and Ankit's Wedding
Image via Jehan and Mallika's Wedding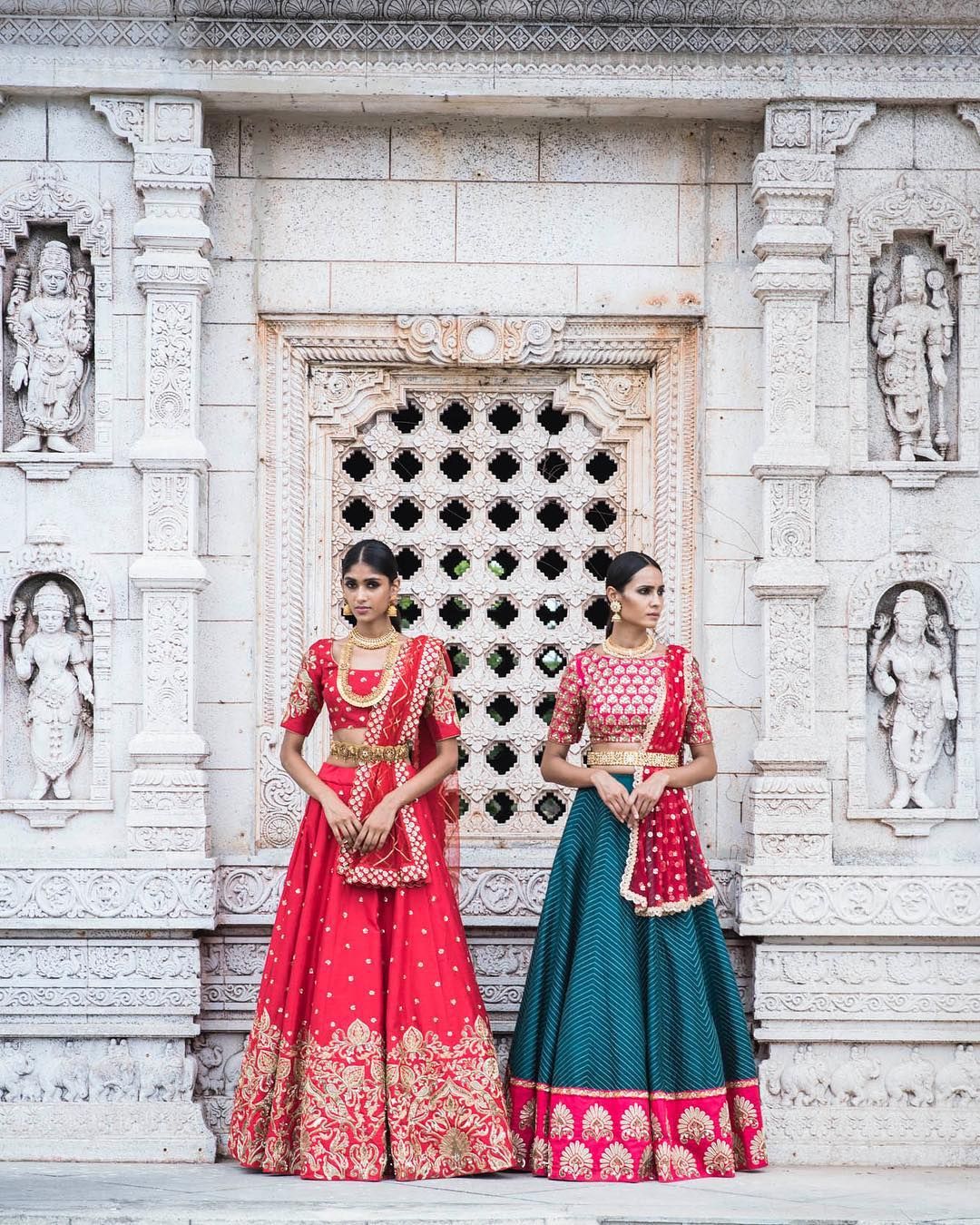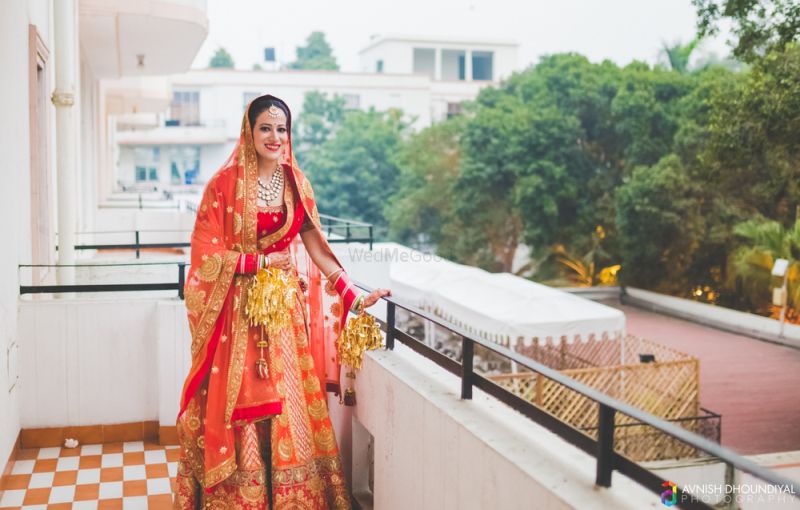 Image via Namrata and Eshaan's Wedding
Medium Range Local Stores and Labels: Rs 60K to 1.5 Lakh
These are the budget options that still look pretty amazing! A lot of them can even help you customise a lehenga as you want, and if you want a minimal yet elegant lehenga, these are extremely pretty labels to consider! Perfect for the modern bride and not too heavy on the pocket too!
Price Range: About 60,000 to a lakh or more.
Here are some of the labels that come under this category...
Stores in Chandni Chowk
Image via Pashyanti and Sahil's Wedding
Many stores in Chandni Chowk such as Asiana Couture, Shrangar, Dalmia Fashions, Sunehree will cater to this segment. You can find a list of Chandni Chowk stores here .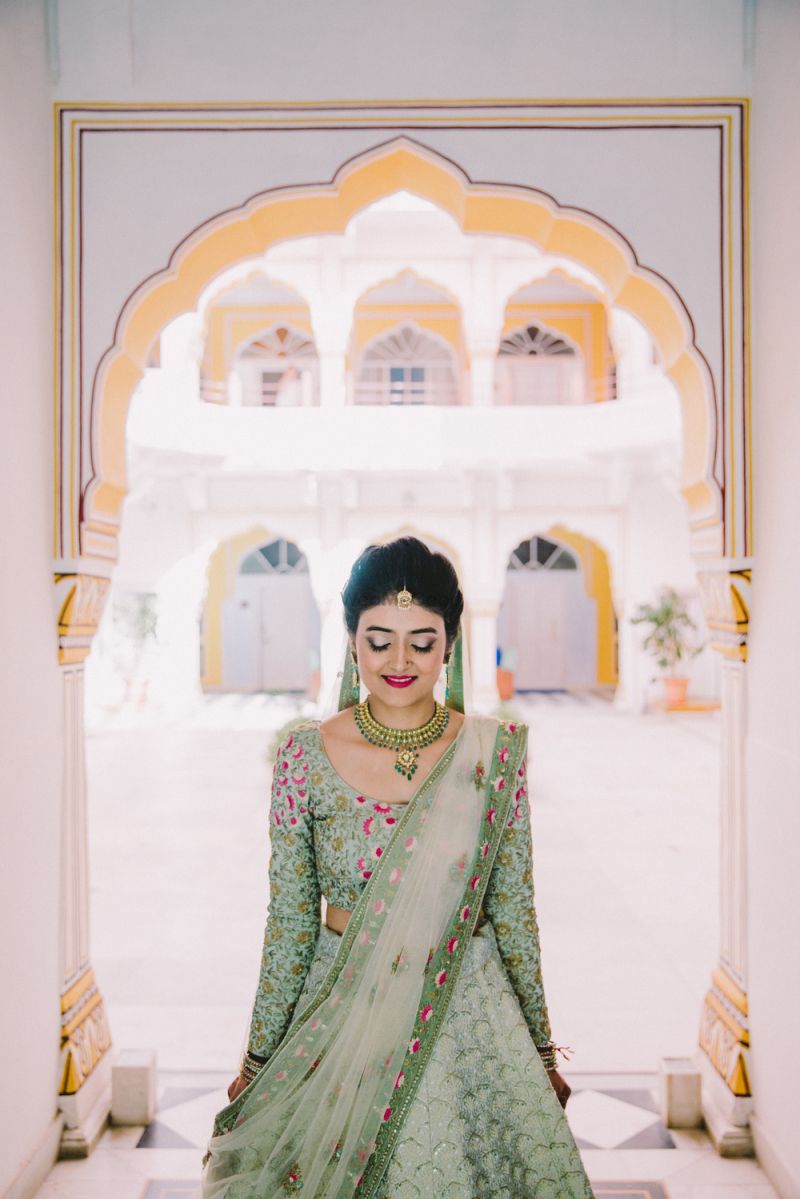 Image via Paridhi and Suparno's Wedding
Affordable picks : Under 60K
So a lot of brides these days are choosing to pick their own fabric and get their own lehenga designed, the way they want to! It's a great option for brides wanting a certain kind of lehenga, but not wanting to spend a couple of lakhs on a designer outfit. But of course, it does require a lot of dedication and effort!
Price Range: Under Rs 60,000.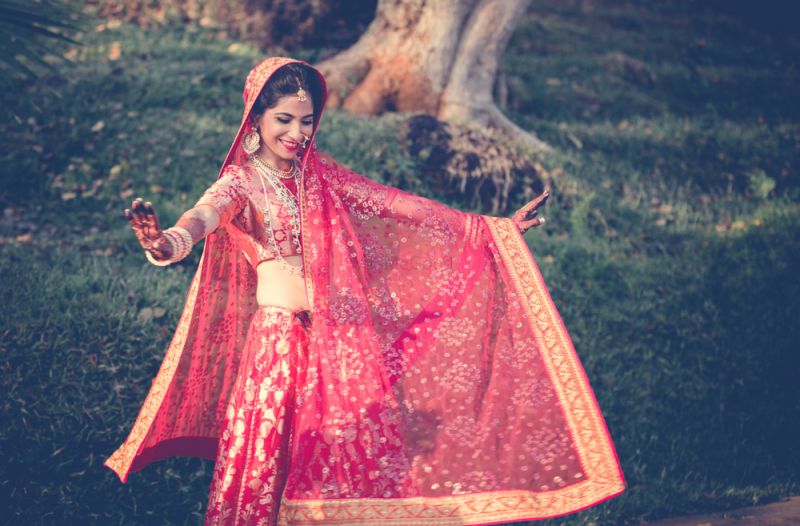 Image via Vihal and Rajiv's Wedding
We did a whole post on budget lehenga labels which you can read here
And thats not it, if you are checking out dresses online, then click here to purchase bridal lehengas.
ALSO READ: So, How Much Does a Sabyasachi Lehenga Really Cost?