How To Add Your Love Story On Your Lehenga!
BY Sakshi | 21 Oct, 2017 | 2337 views | 2 min read
One of the great ways to stand out amongst the sea of brides wearing the same lehengas or replicas is to personalise your own and make it special, which is unique just to you! And perhaps what is our favourite way of doing that is to personalise your bridal lehenga with your love story, which is just so sweet and special!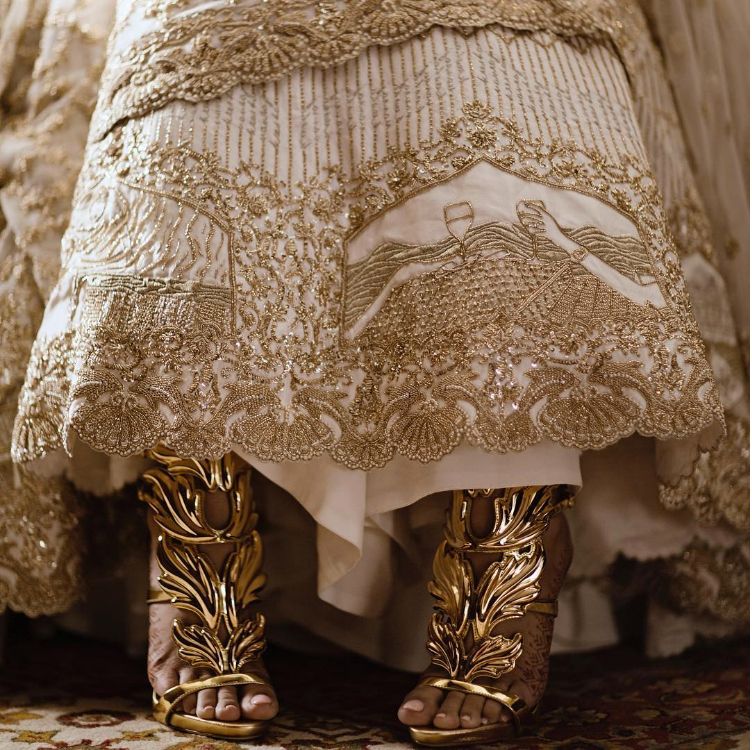 The credit for first personalising the lehenga in this amazing way first goes to Kresha Bajaj from Koesch, who started the trend with her gorgeous ivory and gold lehenga, which had her love story embroidered on to it. She also designed Samantha Ruth Prabhu's engagement saree, which went pretty viral, starting this off as a new trend for brides!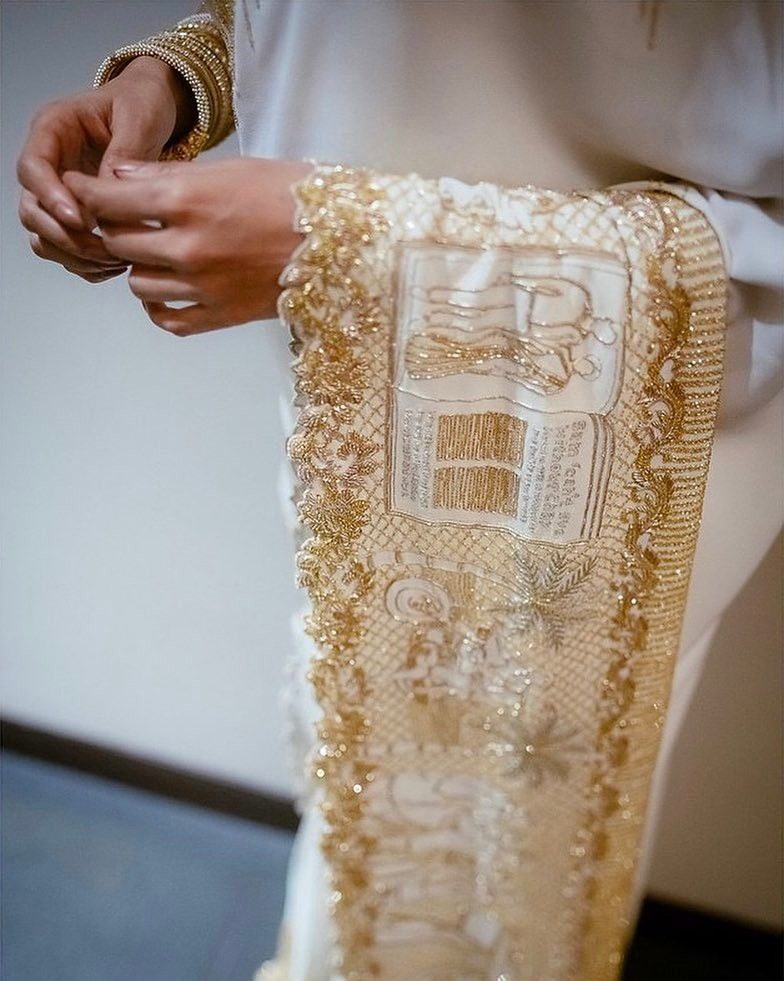 So how do you go about making your lehenga timeless with your love story? Well, here are a few tips and ideas!
Get your names or initials embroidered at the bottom of the lehenga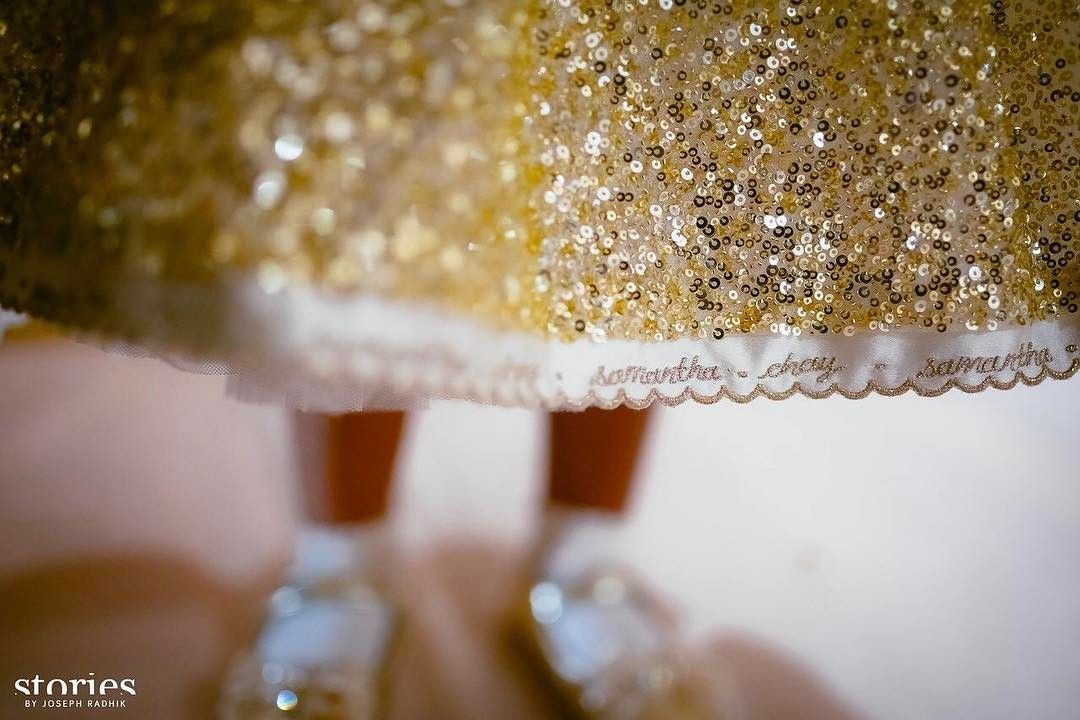 Get your engagement photo etched!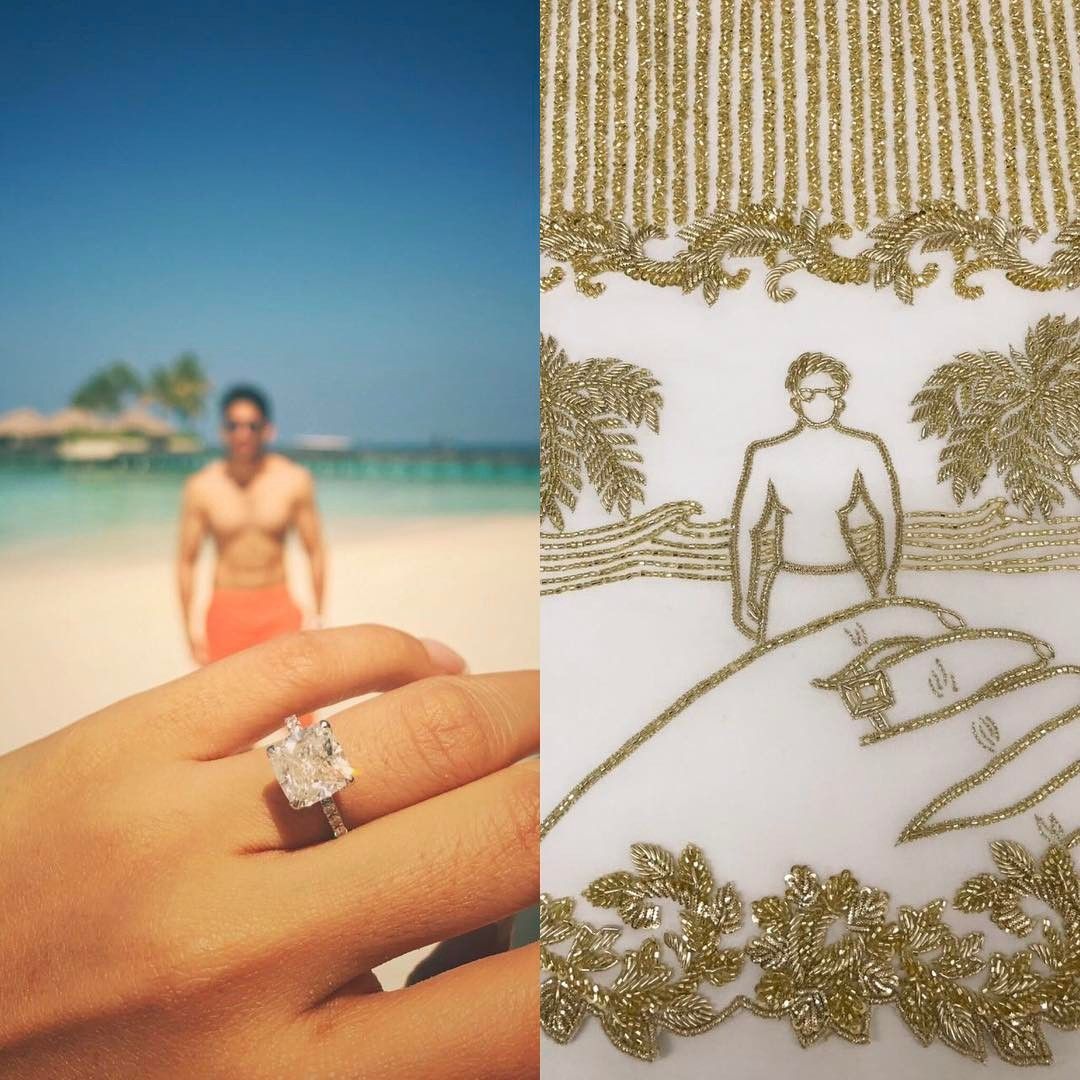 Image via samantharuthprabhuoffl 
... or your proposal!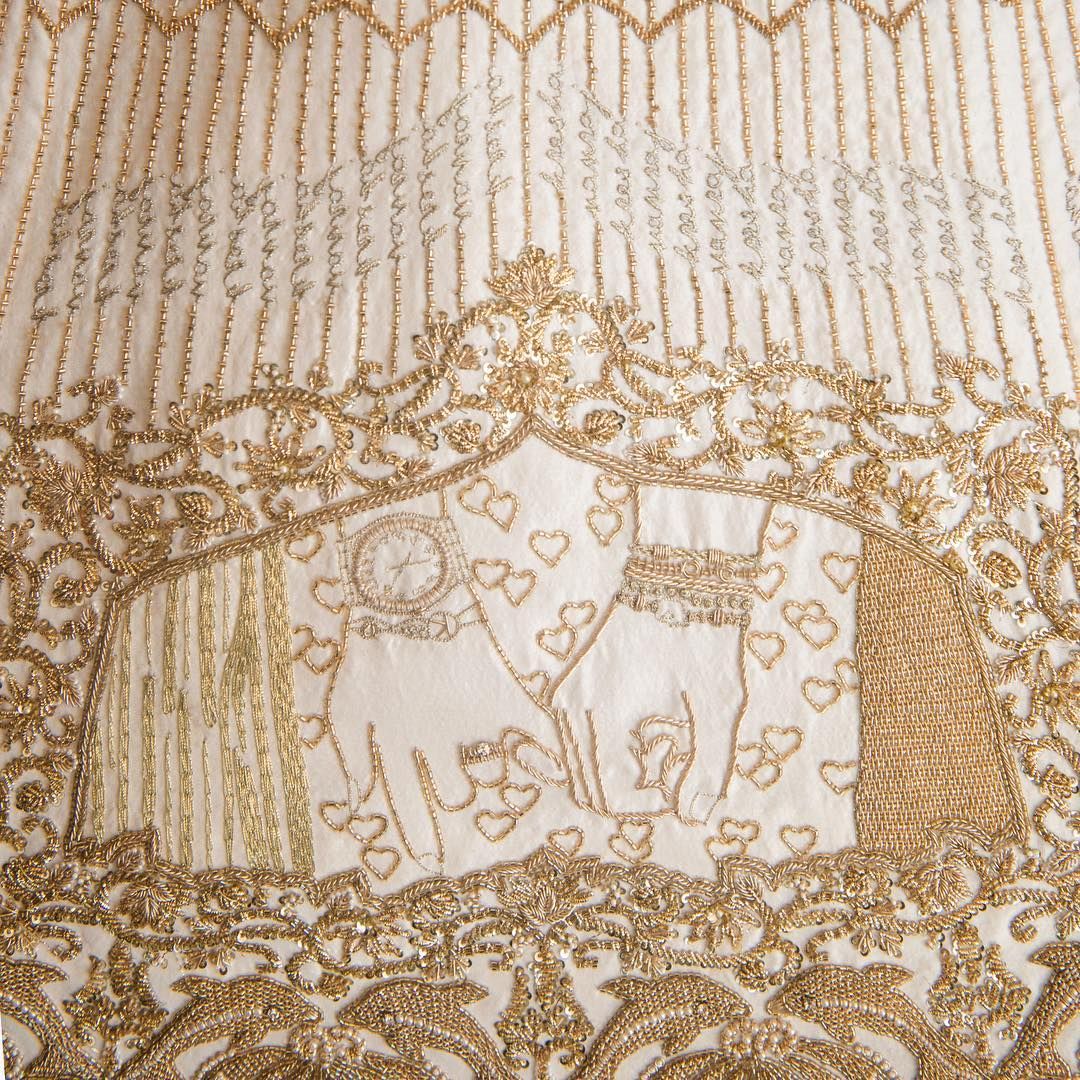 Poems or odes to each other, or your wedding vows!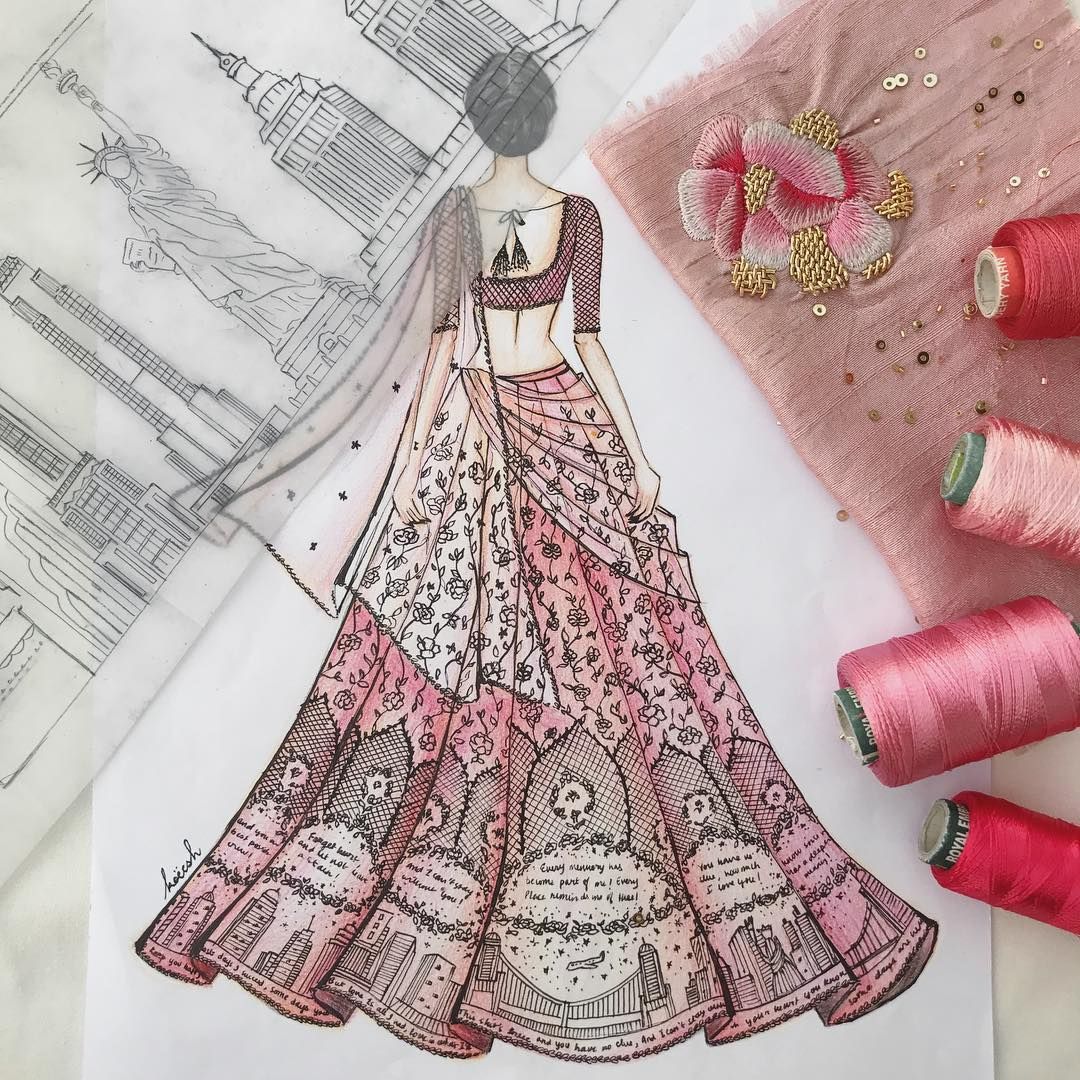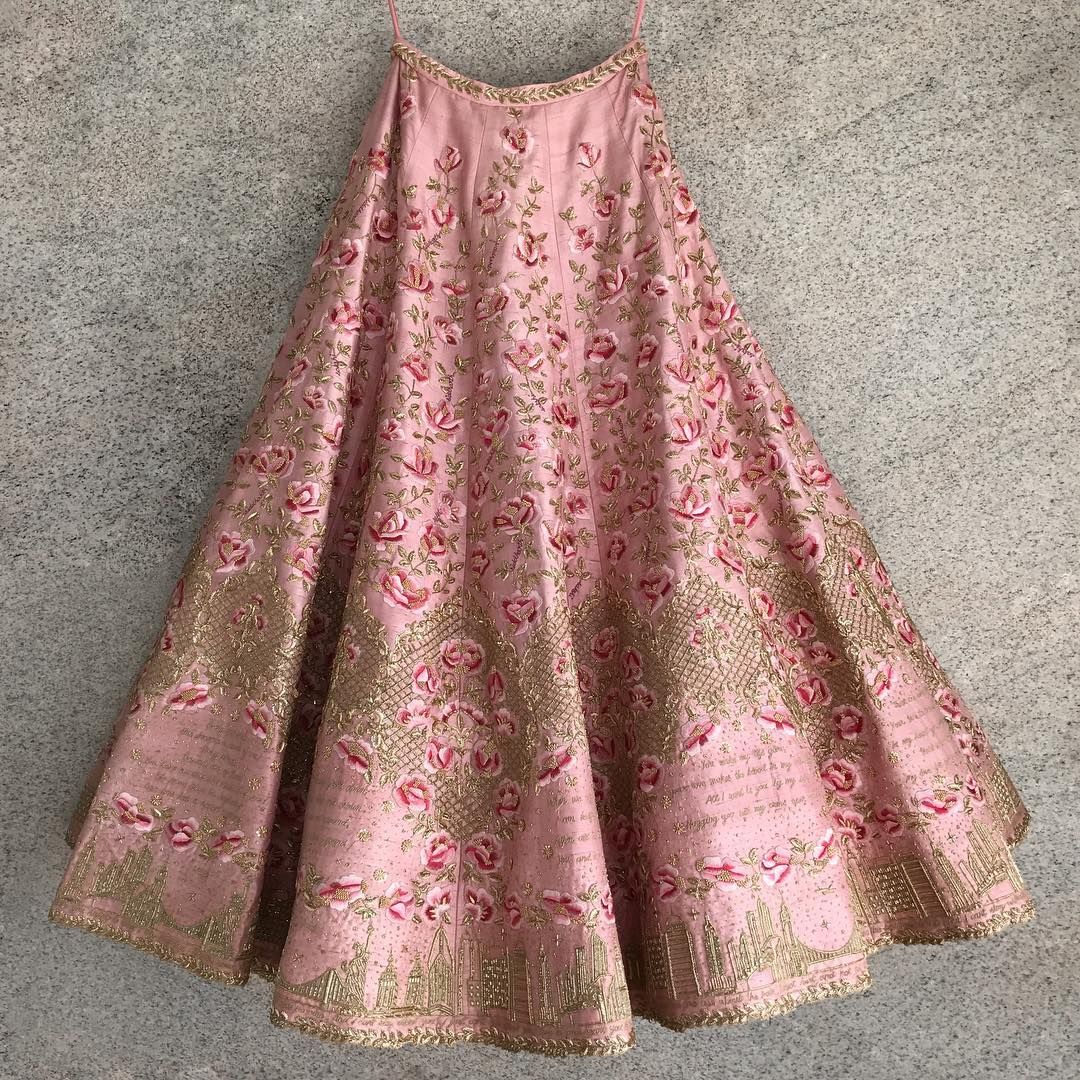 Add a pin to remind you of your happy place
Bride Pallavi added a Mickey & Minnie pin to her lehenga because Disney land was their happy place. So cute.
Add in your wedding date in the label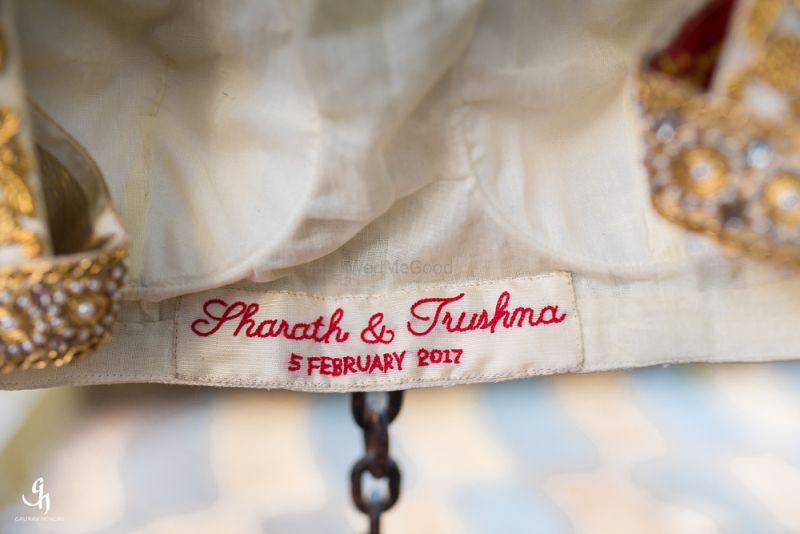 Get the skyline or monuments of the city where you met or stayed together.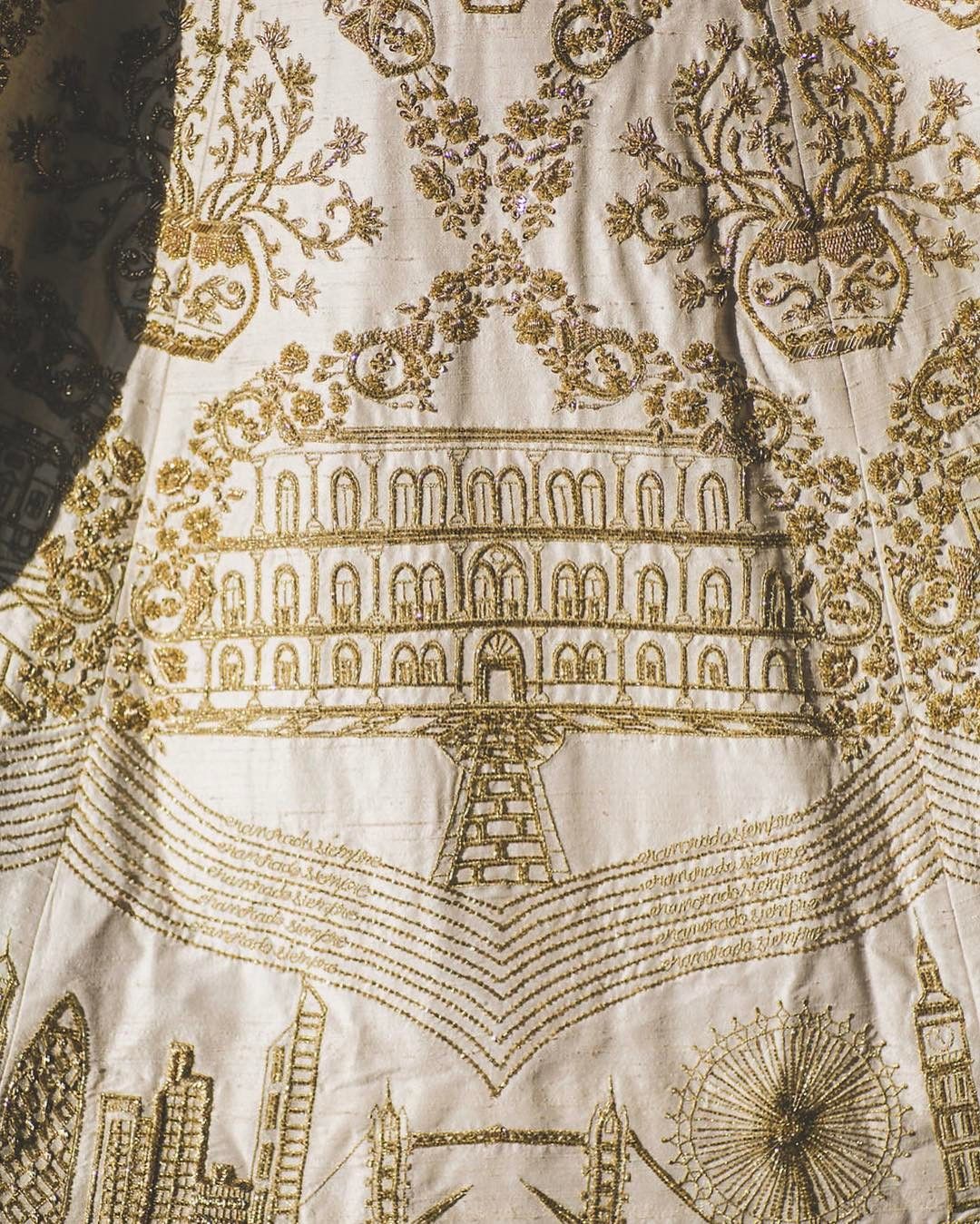 Now that's an idea to consider, isn't it? 
Get your seven vows designed on it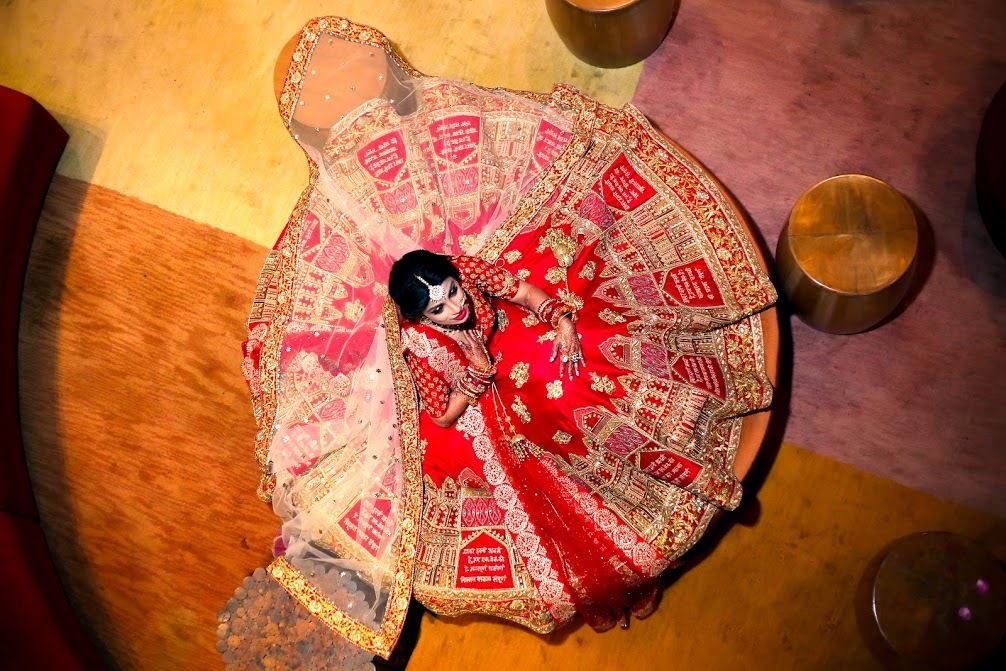 This bride got all the 7 vows enscribed on her lehenga.
Your latkans can sport your message too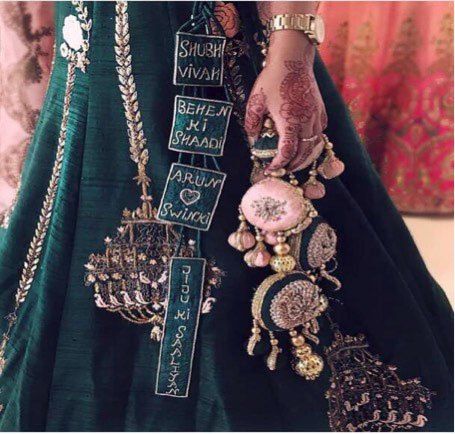 This one's not a bride but it's an idea to try. So get your latkans customised to your level. 
Or just add your names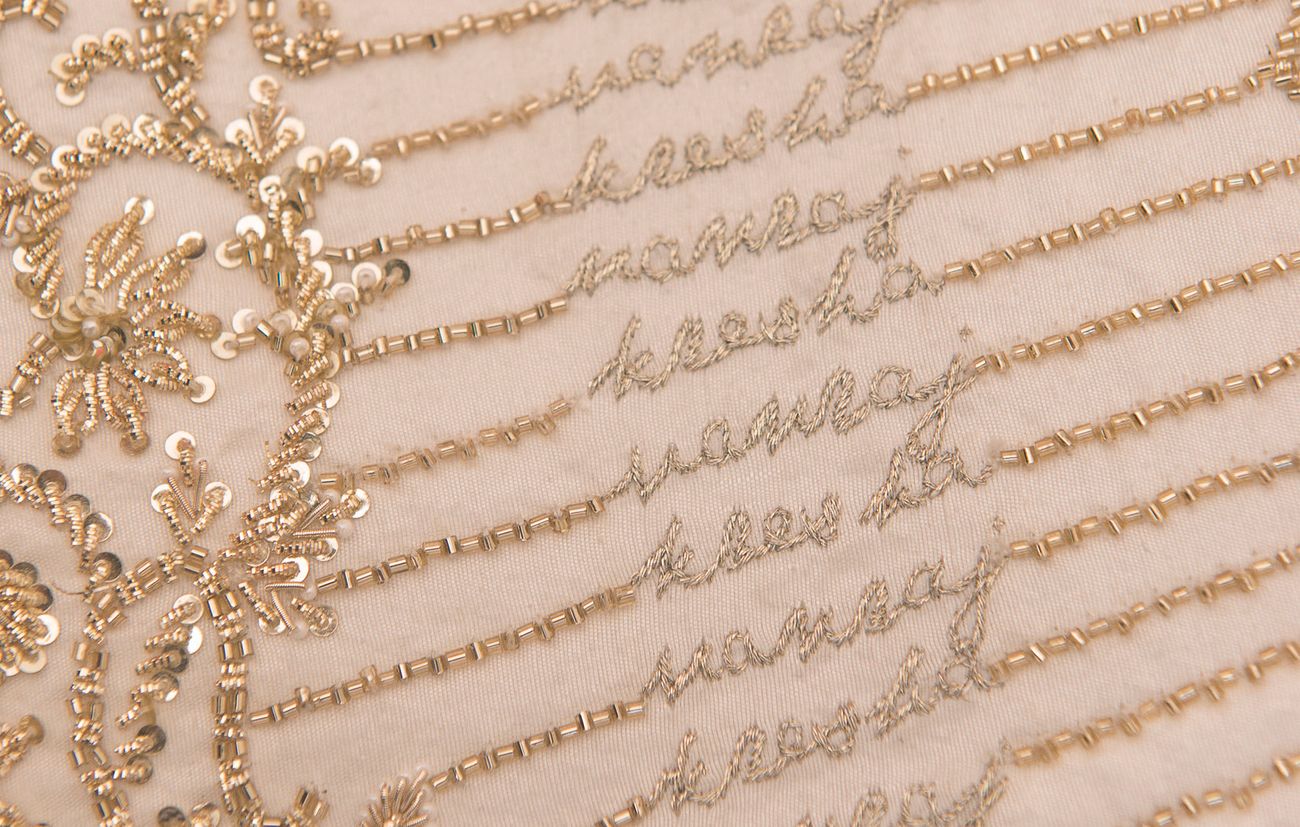 images via koecsh and kreshabajaj on Instagram.