How To Apply For Marriage Certificate
BY Sakshi | 01 Jun, 2020 | 1124 views | 3 min read
A marriage registration certificate, which once upon a time was necessary only when someone moved abroad or for other financial matters has now become mandatory, and also has a fine that comes along with it when delayed. The procedure is fairly simple, although it can sometimes be time consuming as you need to physically go to the registrar's office to get it done. Here's all you need to know about it as of 2020, with an updated list of all the procedures to be followed and the documents you'll require to procure. So read on and be prepared!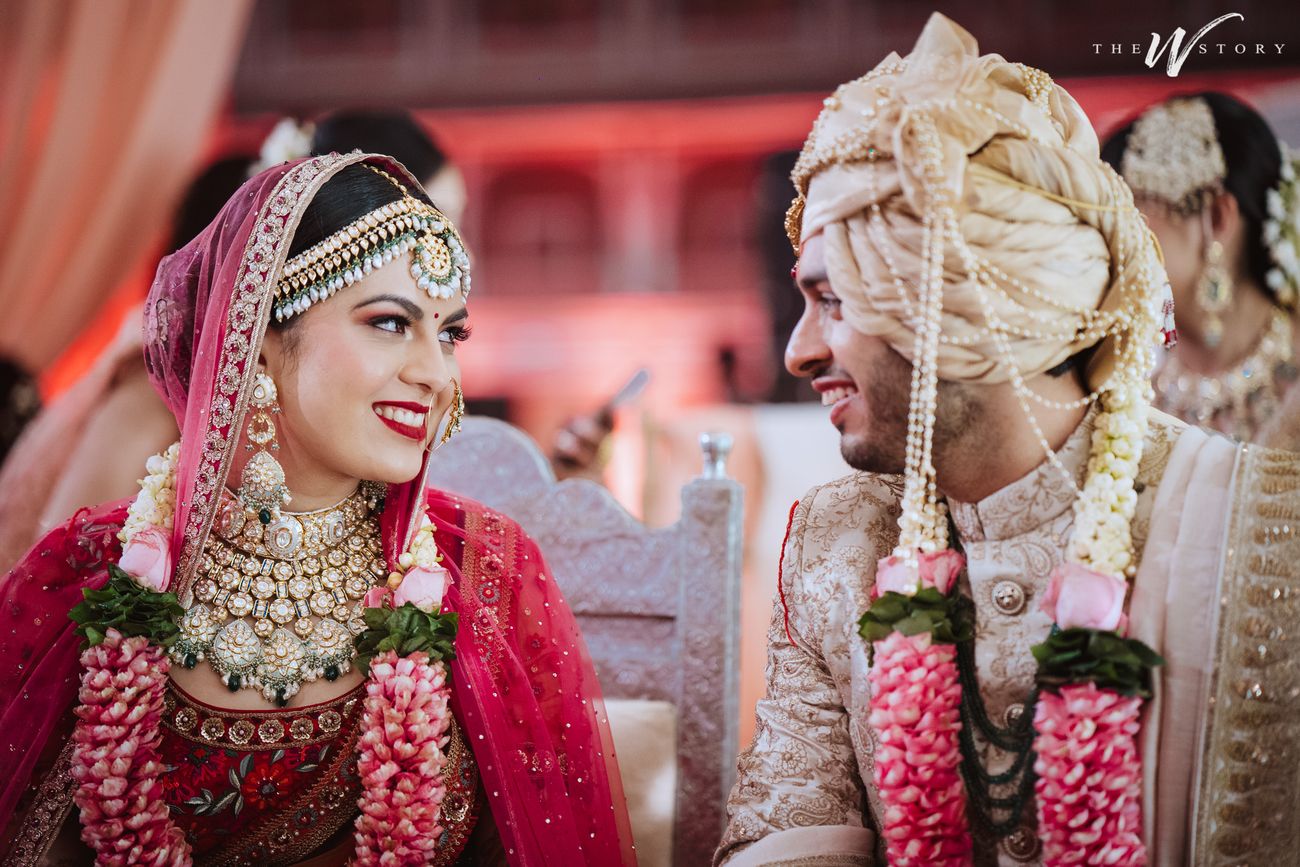 Image via Laxmi Shriali & Lakshay
Benefits of marriage certificate 
While of course, it is mandatory, here are the benefits of having a marriage certificate:
Handy when you need to prove that you are legally married to someone, for purposes like obtaining a passport, visa etc.
It becomes easier to change your maiden name if you have to.
Helpful in cases of a spouse working and living abroad on a work permit or a residence visa and wants the other spouse to join them.

Beneficial for claiming life insurance benefits, family pension, bank deposits etc when the depositee or the insurer dies without a nomination or otherwise.

It is also required in cases of divorce, legal separation, alimony, or custody of children.
Before we get things rolling about the procedure, you need to be clear that there are two marriage acts in India, namely, The Hindu Marriage Act, 1955 and The Special Marriage Act, 1954 under which marriages are registered in the country.
The Hindu Marriage Act, 1955
A marriage can be registered under the Hindu Marriage Act if both the husband and wife are Hindus, Sikhs, Buddhists, Jains or have converted to any of these religions. The certificate for a marriage registered under this act can be obtained the same day.
The Special Marriage Act, 1954
Marriages under any religion can be registered under this Act. This Act is also applicable to those having an inter-religious marriage and for Indian nationals living abroad. The procedure for registering a marriage under the Special Marriage Act is more or less the same, however, is a little more time-consuming. Under this act, the couple is required to give a month's prior notice to the sub-registrar.
How to apply for marriage certificate?
Marriages under either acts must be registered in the respective Gram Panchayat, Municipality or Corporation of the wedding venue. 
Documents required for marriage certificate
Note: All the documents attached must be self-attested.
Application form filled and signed by both husband and wife
Age proof of both the spouses
Two passport sized photographs each, one printed marriage photograph
Marriage Invitation Card
Aadhaar Card of both the spouses
Separate Marriage Affidavits from both parties stating place and date of marriage, date of birth, marital status at the time of marriage and nationality 
Address proof of husband or wife whose area Sub District Magistrate has been approached for the certificate.
If the marriage was conducted in a religious place, a certificate from the priest who solemnized the marriage.
A conversion certificate from the priest who solemnized the marriage (for Hindu Marriage Act)
In case of a divorcee, an attested copy of divorce decree/order in case of a divorcee
Death certificate of spouse in case of widow/widower.
Fees 
In case of Hindu Marriage Act, the fee is INR 100 and INR 150 to register the marriage in case of Special Marriage Act. The fees is to be deposited with the cashier of the District and the receipt has to be attached with the application form.

Read more at: https://www.oneindia.com/feature/how-to-apply-for-marriage-certificate-your-complete-guide-1552309.html
ALSO READ: Legal Stuff to Take Care of Right After the Wedding : The deets on registrations & more!