How To Stay Fuss-Free During Your Intimate Wedding!
BY Anupriya | 18 Aug, 2020 | 763 views | 4 min read
While planning a wedding (whether small or big fat wedding) has never been a cake walk for anyone, we at WedMeGood have time and again aided our to-be brides in making it one seamless affair. And this time too, it's no different.
With the 50 people limit announced by the govt for weddings, couples are finding it hard to come to terms with the new normal. Hence, to ensure hosting a minimony doesn't add to their misery, we have put down some tips on how to keep mental stress at bay during a home function. Scroll down to give these tips a quick read, and stay fuss-free throughout your celebration!
Pick easy-breezy silhouettes!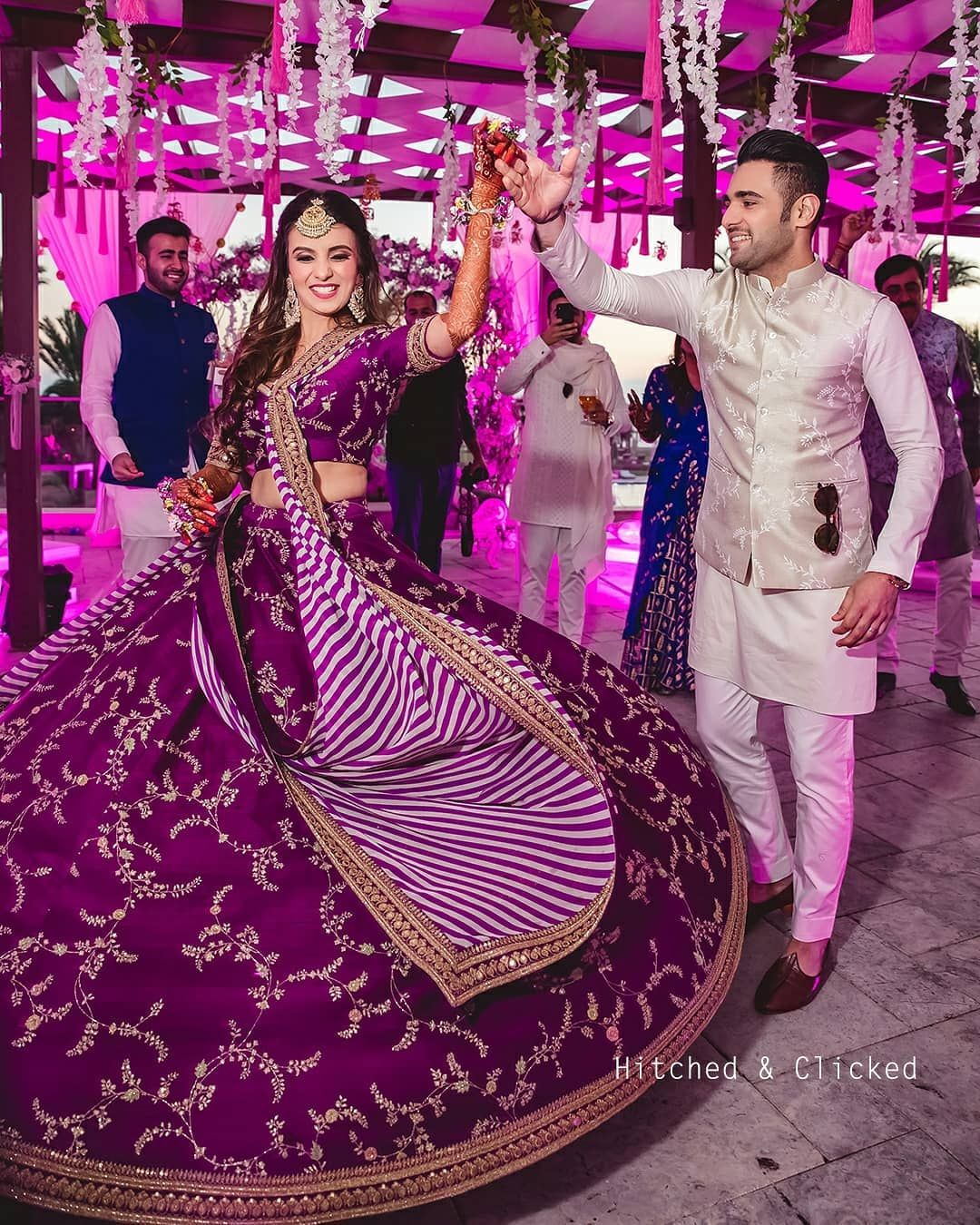 Image via Hitched and Clicked★ 4.8
First things first, to enjoy your home wedding function to the fullest, you ought to make sure you're at your comfortable best. So wear something that doesn't suffocate you, and lets you frolick around with ease. Opt for airy lehengas, wide-legged shararas, flared angrakhas or short lehengas over their counterparts.
Keep the guest list limited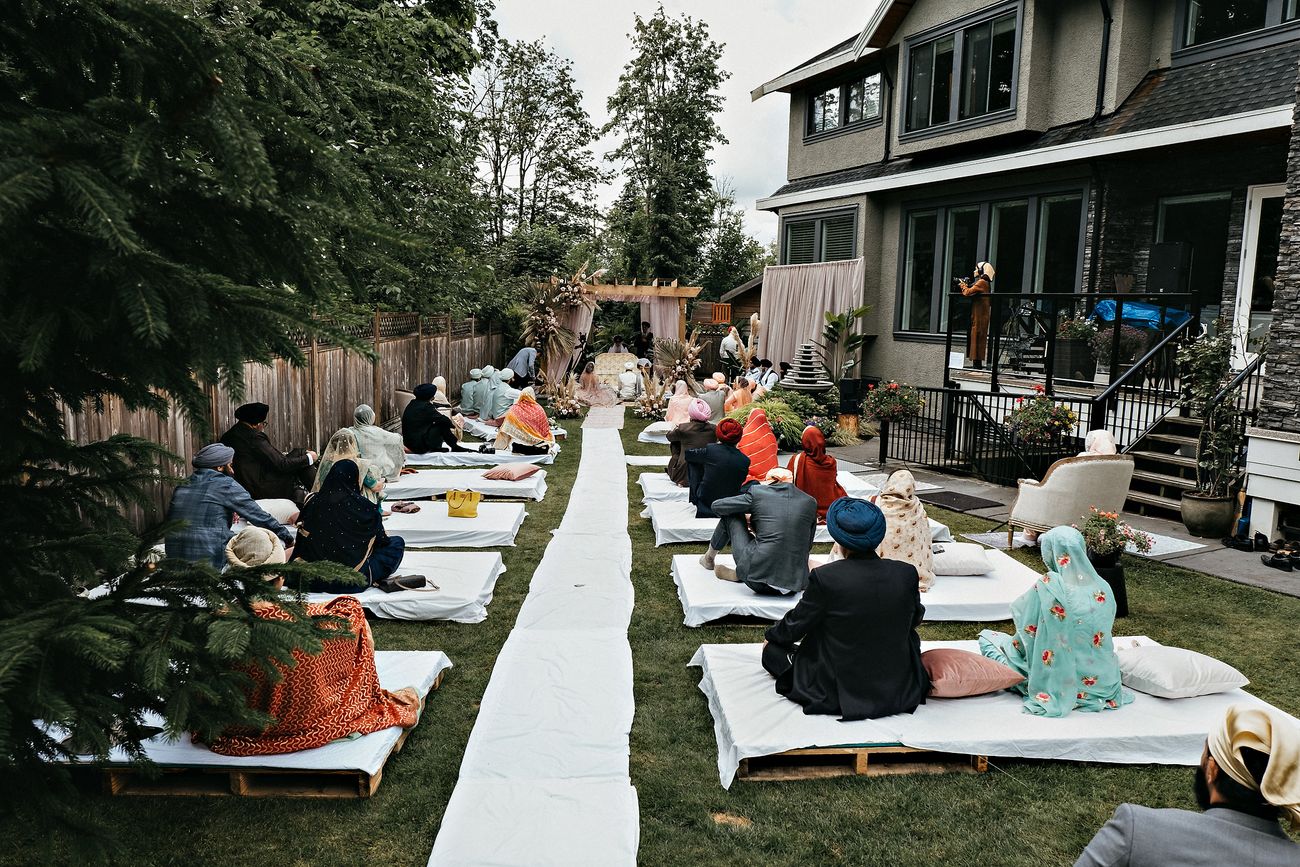 Image via Harneet & Sim
When you host a wedding at home, you'll definitely have space constraints with a larger guest list. Hence, to ensure that you don't end up swarming your place with people, it's always better to downsize your guest list & only invite those who are close to you.
Delegate as much work as you can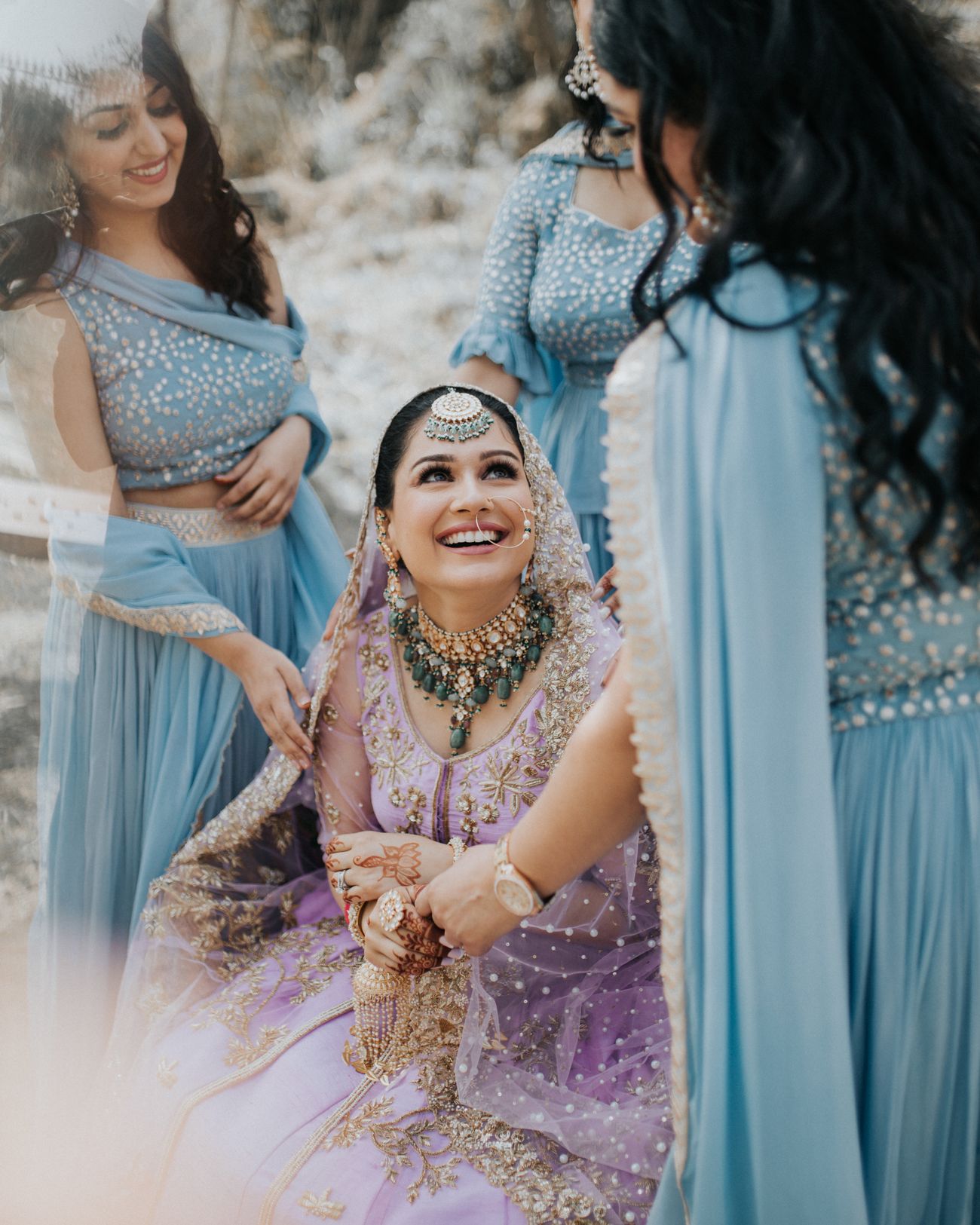 Image via Tripti Malhotra★ 4.9
Once you've created the blueprint of your dream wedding plan, the next big thing to do is to divide the work amongst people. Don't burden yourself into planning each and every element all by yourself. Rope in your family members & friends and delegate a set of responsibilities to each & everyone. Say, some can handle decorations & lighting, others can take up catering, vendor follow-ups, outfit pick-ups and so on.
Reserve a room for yourself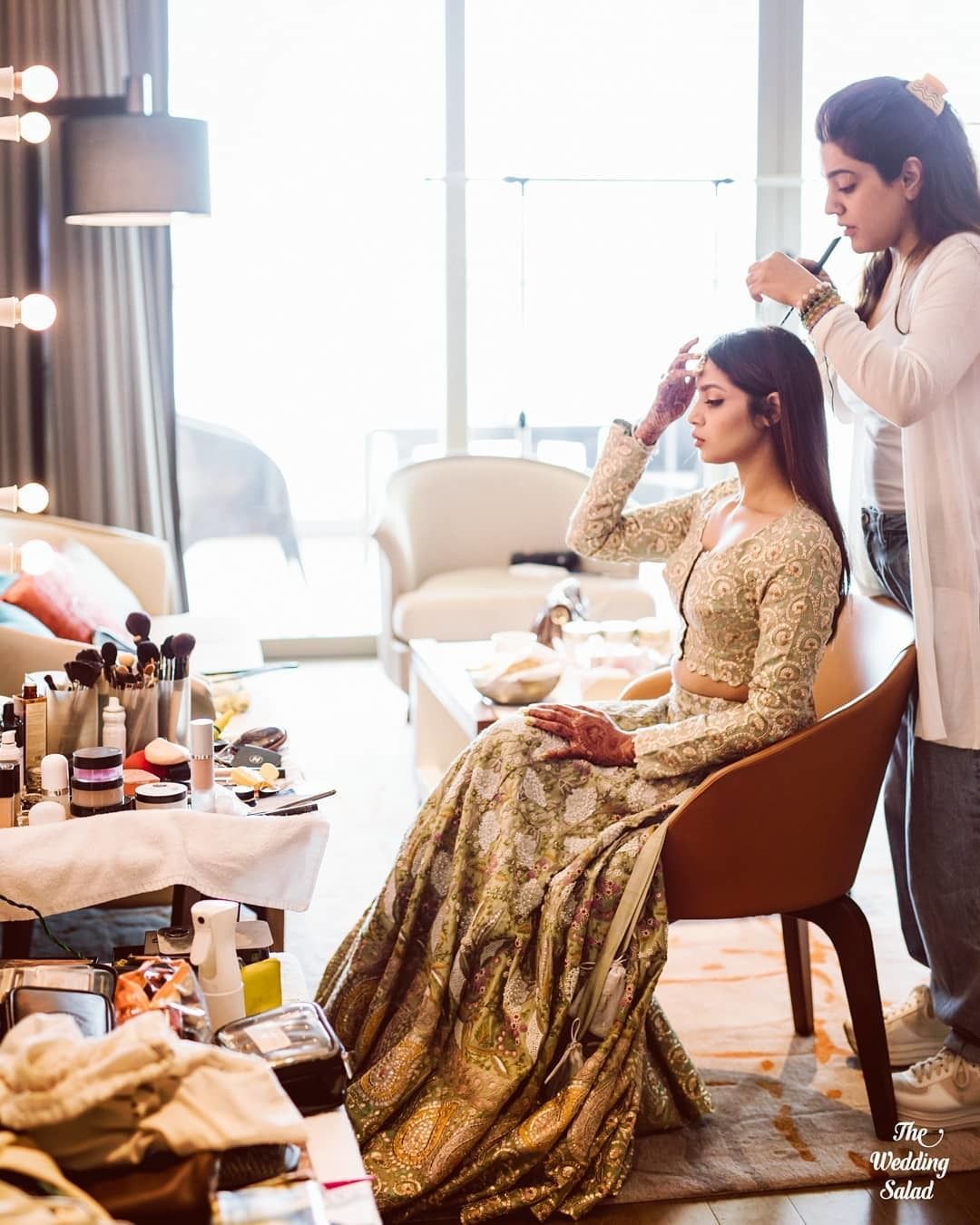 Image via The Wedding Salad★ 4.9
Amidst all the hustle-bustle, don't forget to secure a room for yourself. You will not only require some personal space to get ready, but also allow yourself some 'Me' time before it's time for your 'I Do'. Also, this way you can even take a quick nap or two in between, while everyone continues with the preparations.
Opt for minimal decorations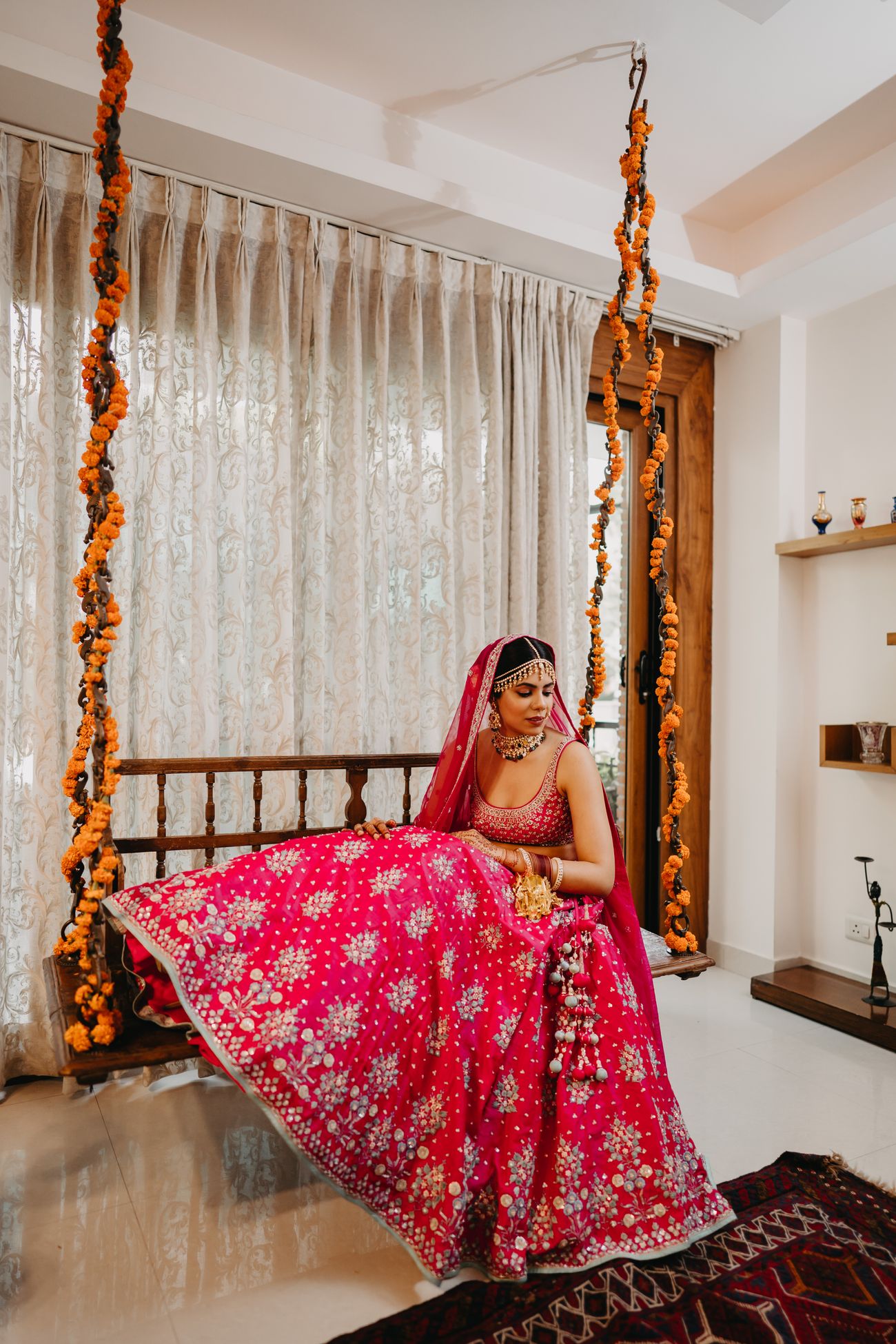 Image via Mehak & Rishabh
'Less is more' is the way to go! So why go over the top with your home wedding decorations? Keep them as minimal as you can. Backdrops created with Mogra strings or genda phool garlands work wonders for an intimate. All you need is a bunch of them, and you're all sorted. In case you have a backyard, it's even better! You can shift your decorations to the greens, and tie the knot amidst the lap of nature.
Ideate the decor and sitting plan beforehand. (You can even draw a layout for better clarity)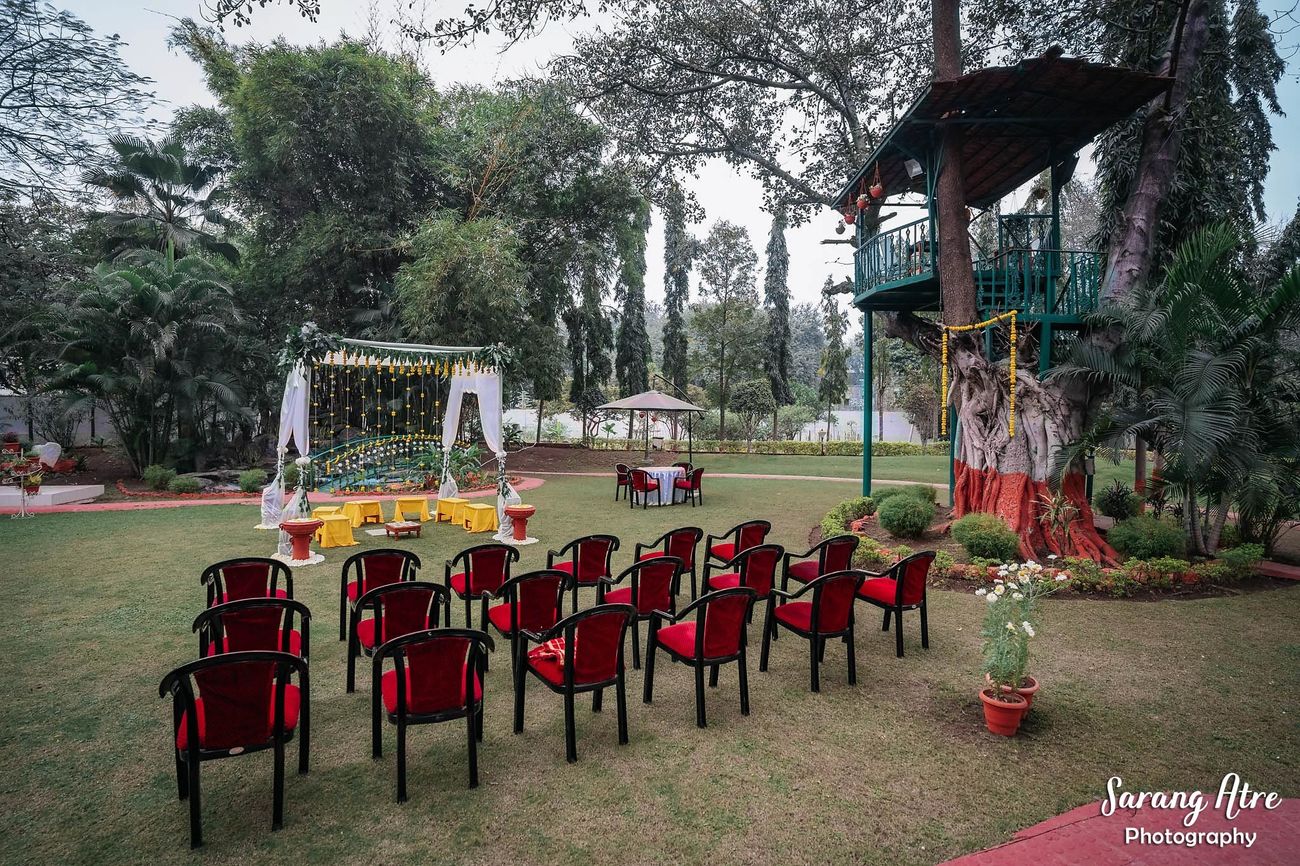 Image via Saumya & Satyan
Don't wait until the last day to decide over a sitting plan. Check through your space thoroughly, and pick a suitable spot in your home where you can accommodate your expected guest list. After you're done with that, pick a beautiful decor setup from your wedding mood board that would fit the best into that spot.
Book WMG Home Catering services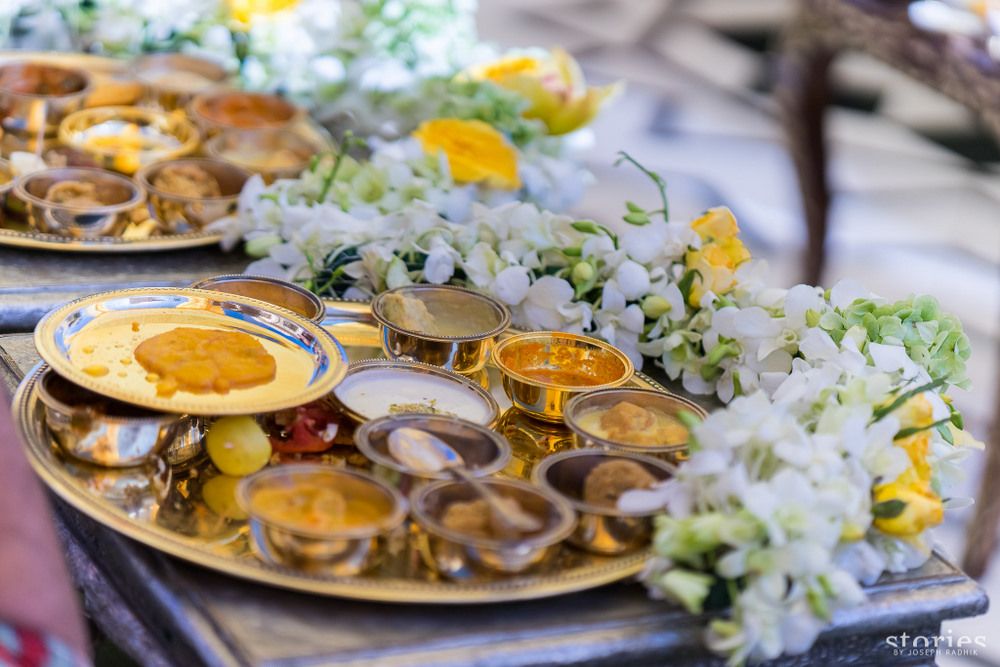 Image via Tanisha and Nikhar's Real Wedding
Want to add delish dishes to the food spread but without having to deal with the hassles involved? Book WedMeGood Home Catering services and sit back & relax! Our experts will help you curate a personalised menu with lip-smacking delicacies that will make your ghar ki shaadi way more flavourful for your guests than you had ever thought of.
Decide the menu wisely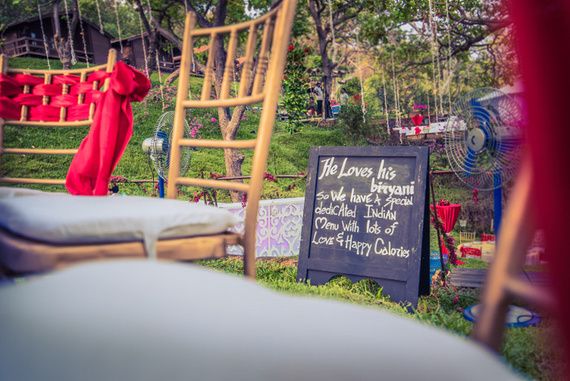 Image via Reynold and Nisha's Wedding
Much like everything else, your food menu also depends on the head count expected at your home function. So have a clear guest list in mind and then jump onto deciding a menu. However, don't get too overwhelmed either. Keep your menu small yet adequate to avoid wastage, and at the same time don't forget to put some unique & interesting delicacies on the table.
Keep a janitor to keep the washrooms clean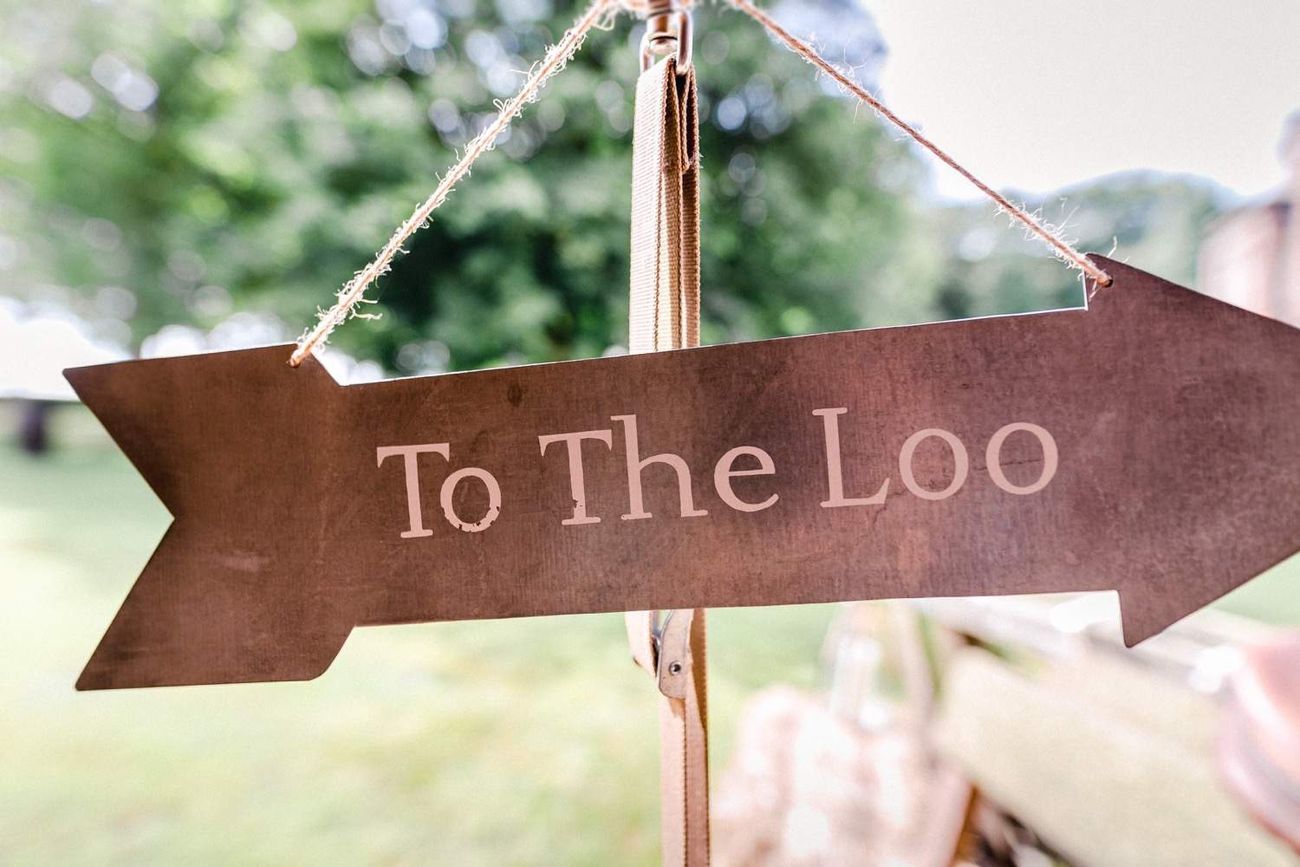 Image via Paul Liddement
Since it's difficult to make additional arrangements for washrooms when hosting a wedding at home, the least you can do is appoint a janitor to ensure timely cleaning throughout the day.
Electricity backup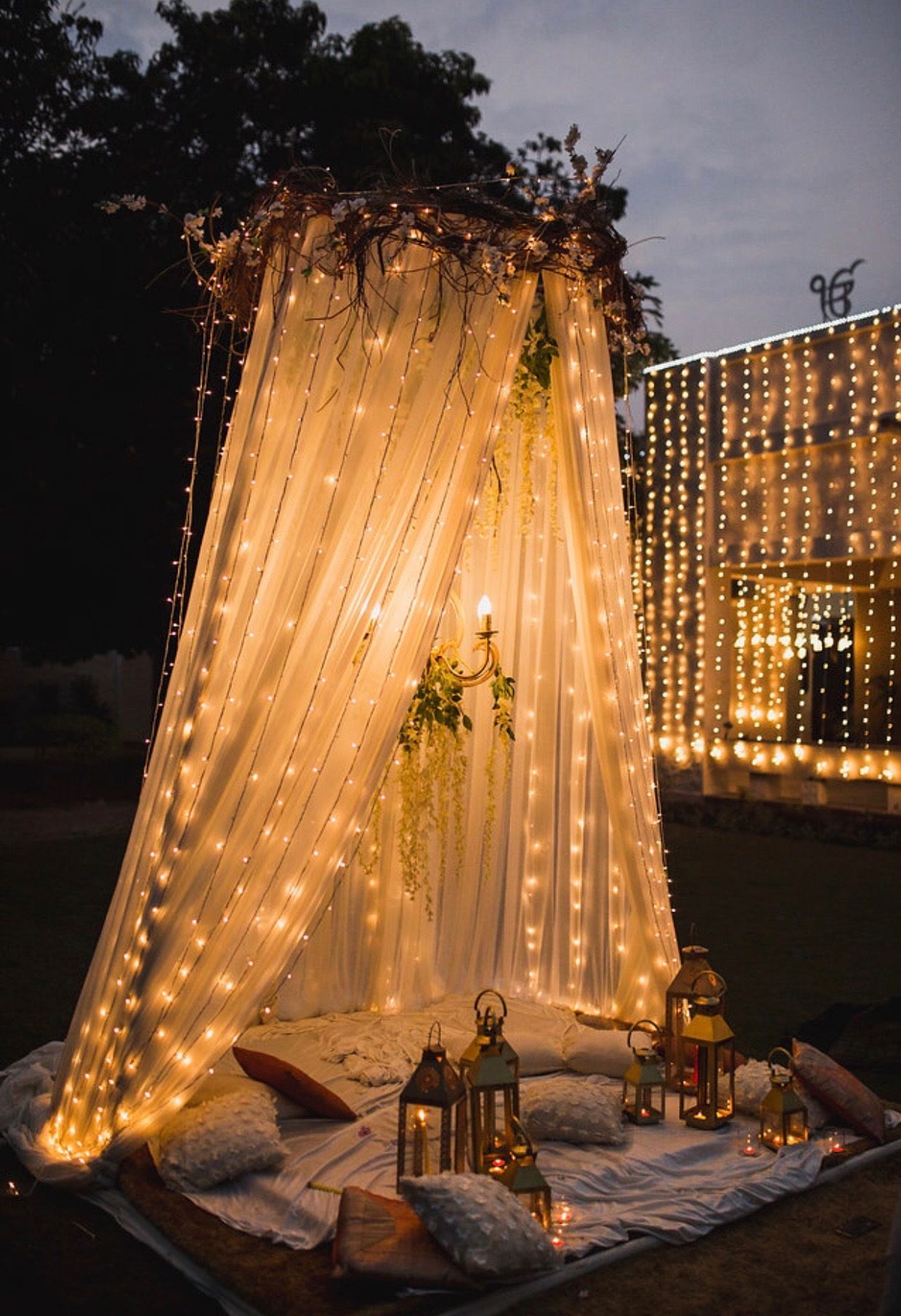 Image via Inayat & Amaneet
Even if you experience fewer power cuts in your area, make sure you have electricity backup in place to avoid any last minute glitch. After all, the fun must go on!
Found this useful? Head to our blog and find more interesting ideas and inspiration to plan your intimate wedding in a seamless manner.