Indian Bridesmaid Ideas : Real Bride Izzy's Brides Maid Tea Party!!
BY The WMG Bride | 21 Feb, 2014 | 1499 views | 3 min read
Okay, so when I think of Bridesmaids, I think Hollywood movies, where the friends are all dressed in a tacky yellow dress that each of them hate (WHAT? Its true..Bridesmaid dresses are quite tacky come on!). But in India, there really isnt a concept of ' Bridesmaids' - I can guess why...If we were to ask our friends to all wear the same thing all hell would break loose . (True story: I think some of my friends planned their outfits for my wedding before I planned mine!). However, for Indians and South Asians living outside India, having bridesmaids decked out in the same sari is a pretty common phenomenon..What is not common however is throwing an uber cute "Will you be my Bridesmaid " Party which our Real Bride Izzy did who is soon going to be married . Girls , this is a definite steal worthy idea- if nothing else, it just gives you a chance to relax with your girlfriends before the wedding madness kicks in !!!!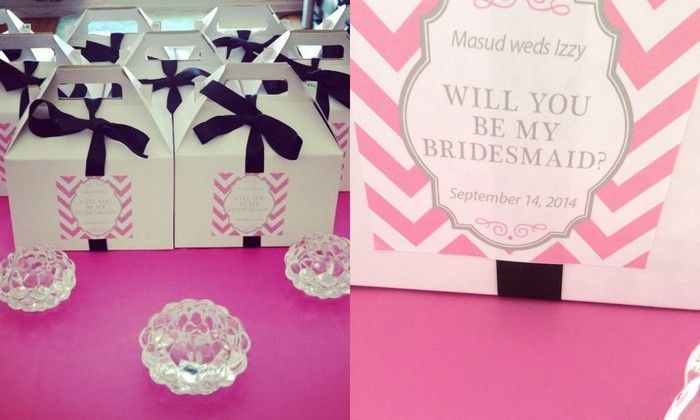 Uber cute boxes with the bride and groom names for each Bridesmaid...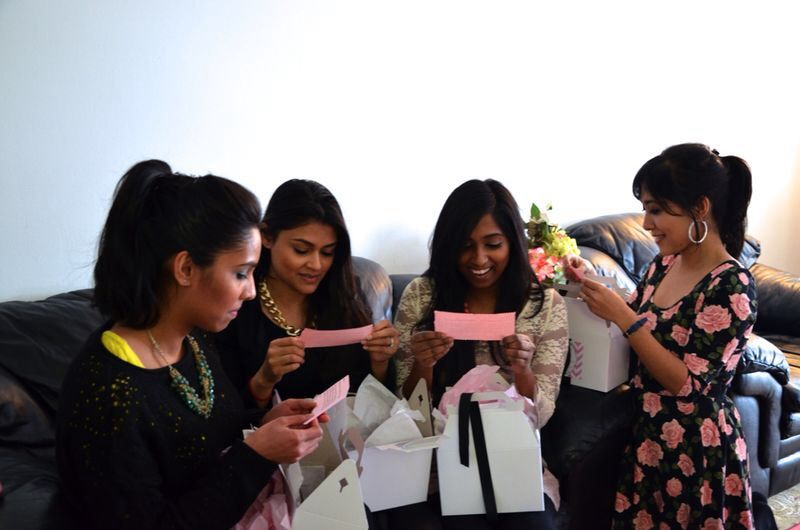 The bridesmaids all open the box ! There is a personalised note for each of them along with a 'task' each of them are responsible for . Because come on girls, Bridesmaids need to WORK not just 'Work It' at your wedding. The tasks are something like "Pamper me and make sure lipstick doesnt get on my teeth" and "Keep me relaxed on my big day" and " Plan the best bachelorette party ever" . SO SO Cute you guysss!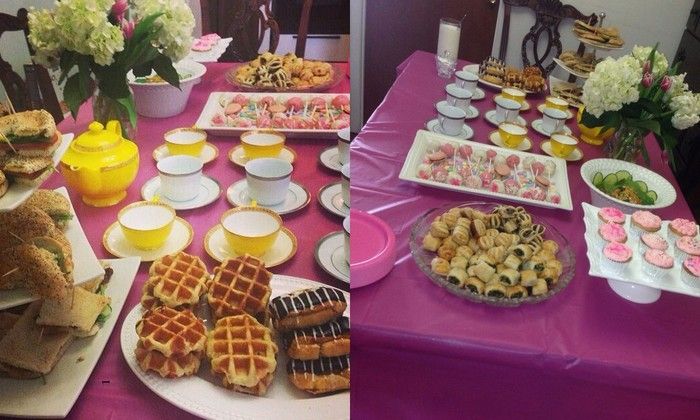 The Bridesmaid need some food to do all those tasks, so cute little finger food set the tone for your party,, Annnnd here she is. Our Bride to Be Izzy  who planned this whole shebang for her bridesmaids!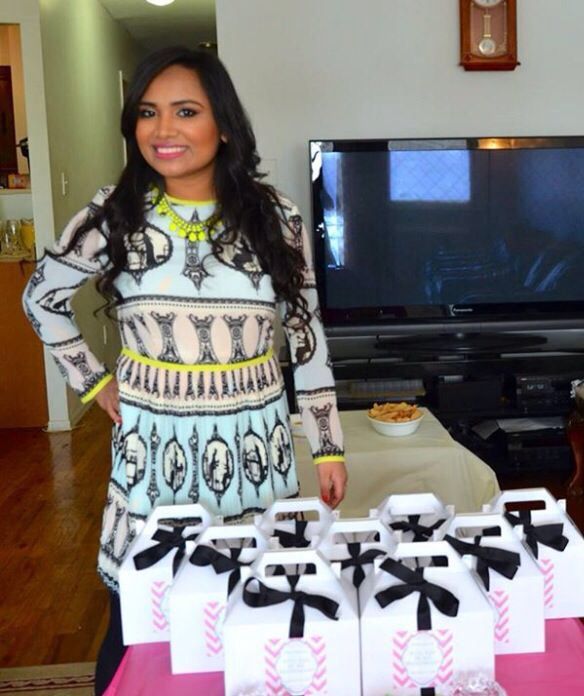 Indian Brides Maid Outfit Ideas:
Deck out each of them in the same sari, but with different blouse necklines. One a high collar, One a chinese collar, One a round scoop neck !!!
Deck out each of them in the same color but different silhouettes(one in a sari, one in a sharara etc. This way they wont even complain)
Make all of them wear their own clothes, but have one trademark accessory that shows they are your bridesmaids. Give them a jewelled brooch to pin to their outfits, or a little bracelet which reades bridesmaid!
Make all of them wear the same lehenga but with contrasting dupattas and everyone gets a different fulkari dupatta !
What do you think? Would your friends agree to being Bridesmaids? Im sure if you throw an uber cute party like Izzy did they would !