Jewellers Reveal: The One Bridal Jewellery Trend You Should Know About!
BY Apoorva | 18 Aug, 2017 | 13253 views | 5 min read
When it comes to jewellery we all take the safe route. True, it's an investment. And since it's expensive we need fail-proof pieces. But guys, take a chill pill once in a while and read up on what's really trending. Because new trends aren't always crazy, they give you a peek into what's selling, what's in and what's really a true investment. Of course we had to ask a few of our favourite jewellers and they came up with some great advice!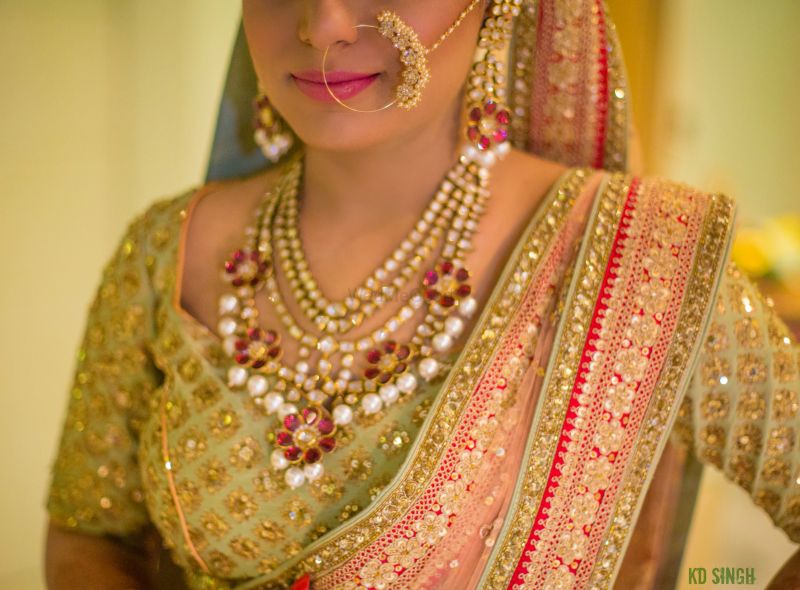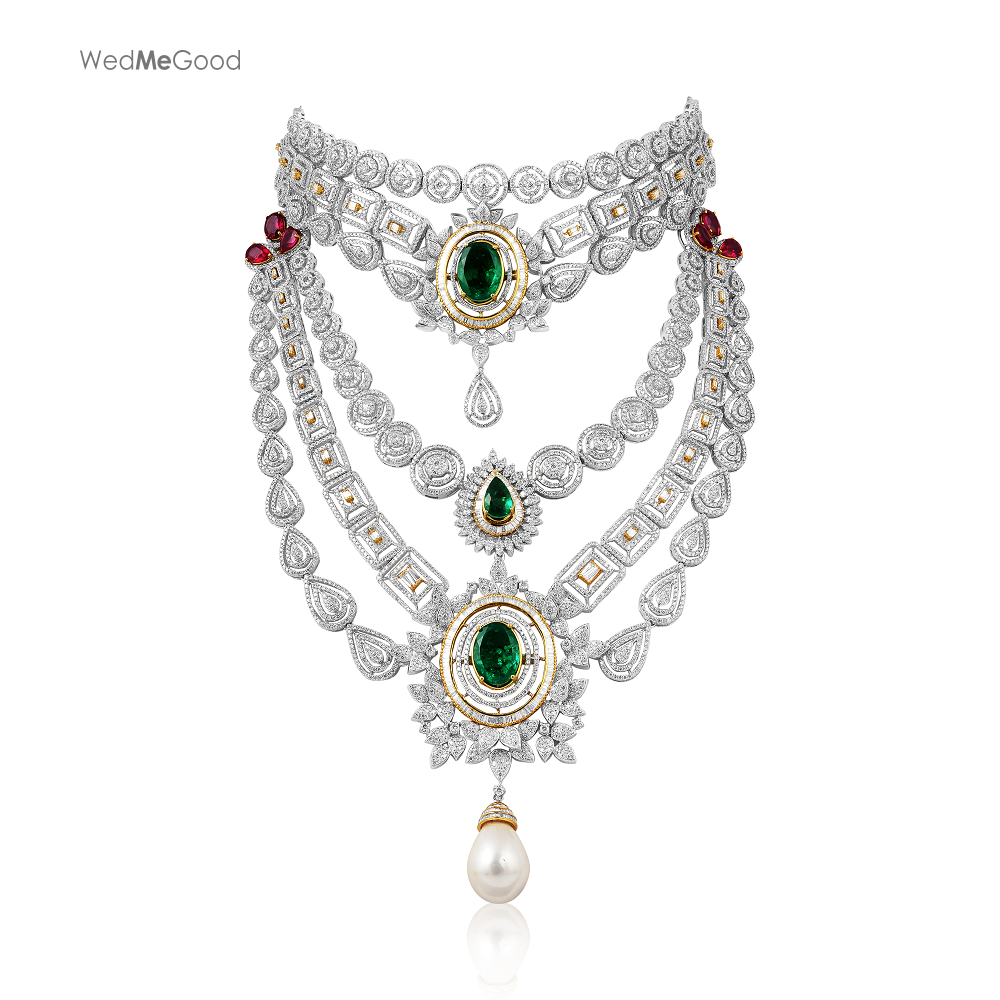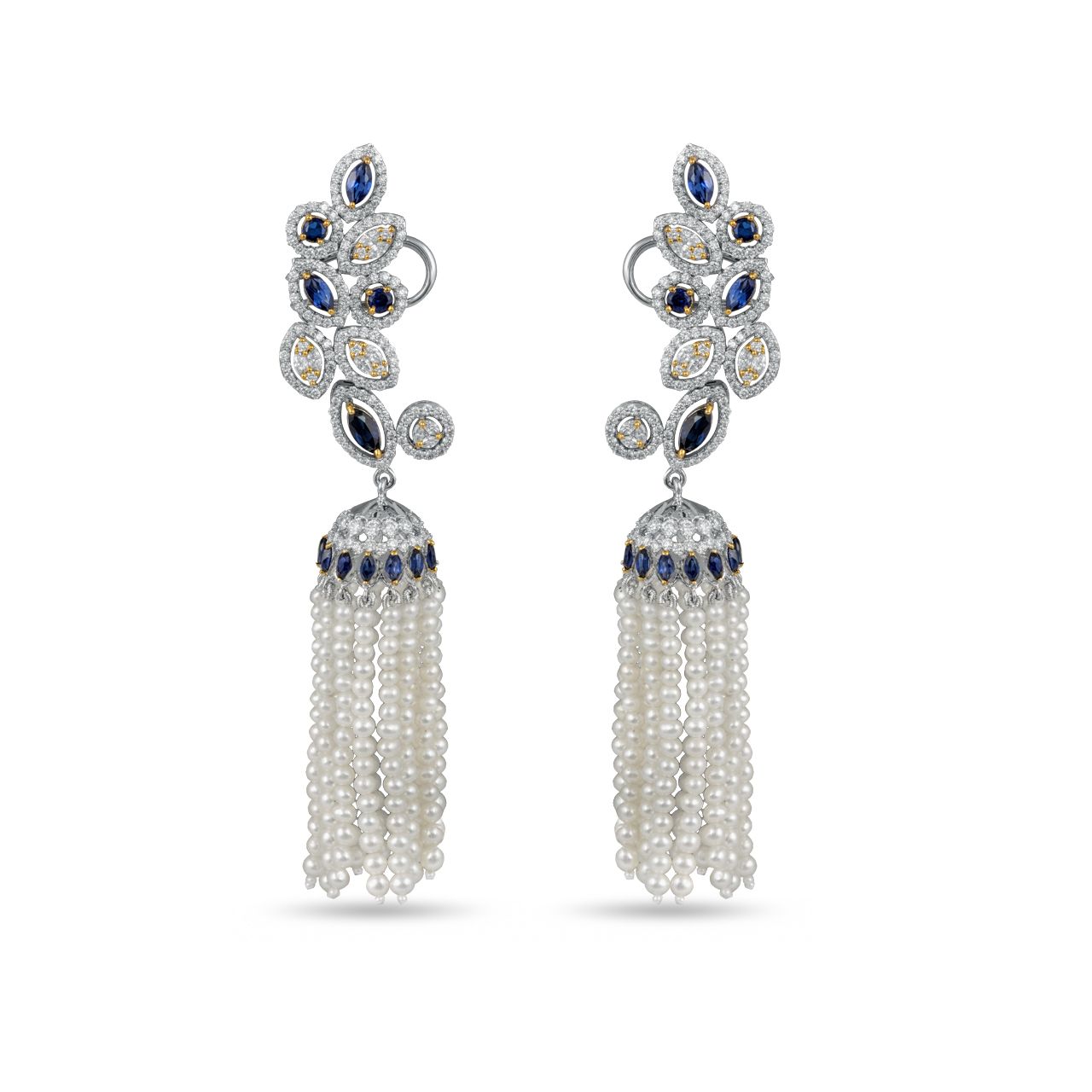 Heirloom jewels
Yep, heirloom jewellery studded with diamond and carved rare gemstones that will stand the test of time and tradition. Ideal for the Indian bride who is looking for jewels that can be passed on from one generation to another and treasured as an heirloom piece.  
Matching sets
Moreover, opting for completely c​o​-​ordinated jewellery sets comprising of matched necklaces or raani haars, earrings, haathphools, kamar bandha, maatha pattis are bound to add charm and elegance and redefine the brides grandeur look.
Collapsible pieces
The trend of multi functional or collapsible raani haars and layered necklace, has increased tremendously due to the practicality and wearability of the pieces post the nuptials. Not to forget reversible jewellery options which can be flaunt in two alternate variations.
BIG TREND: The trend of layered earrings is likely to stand out along with the current trend tasseled earrings.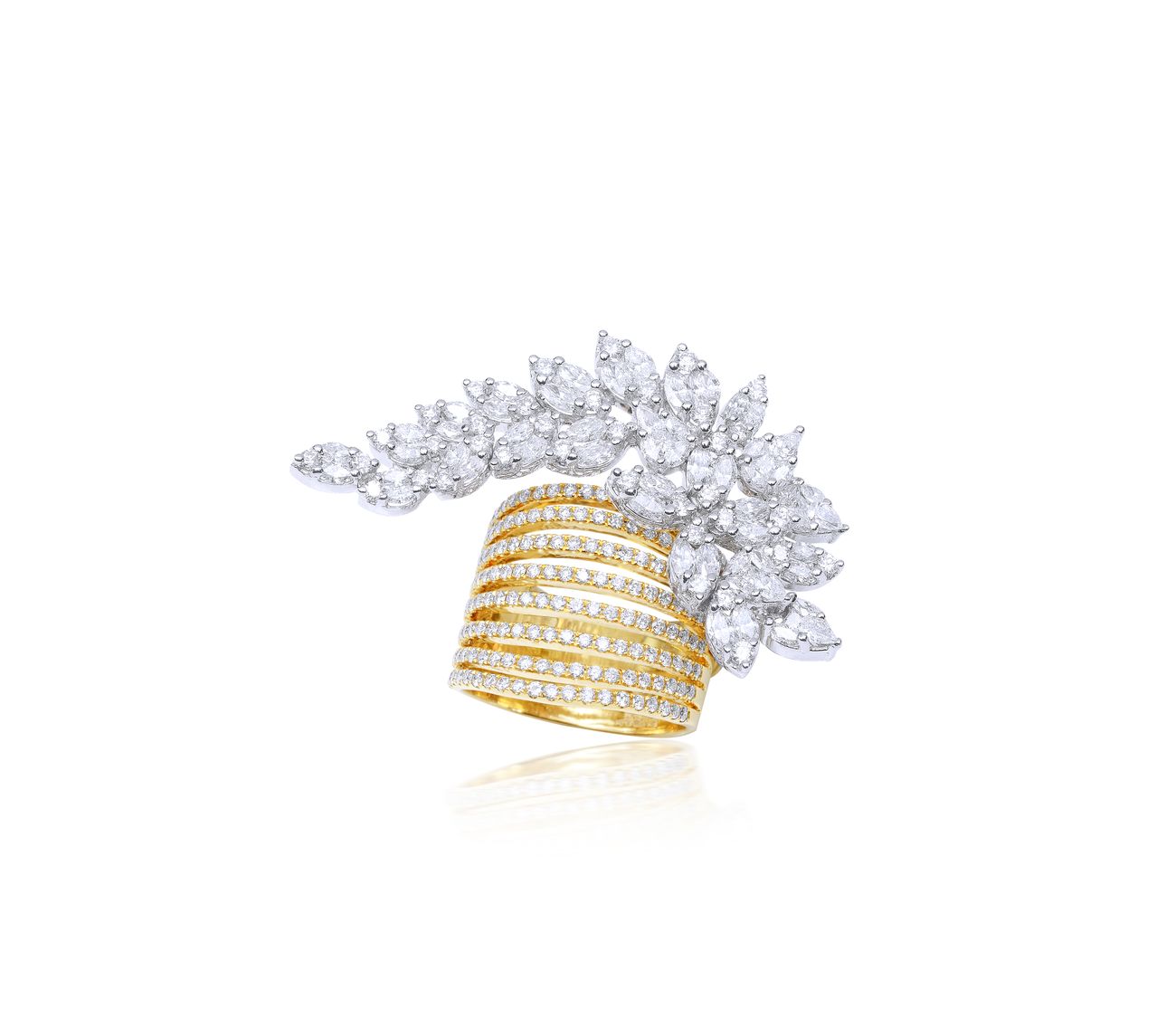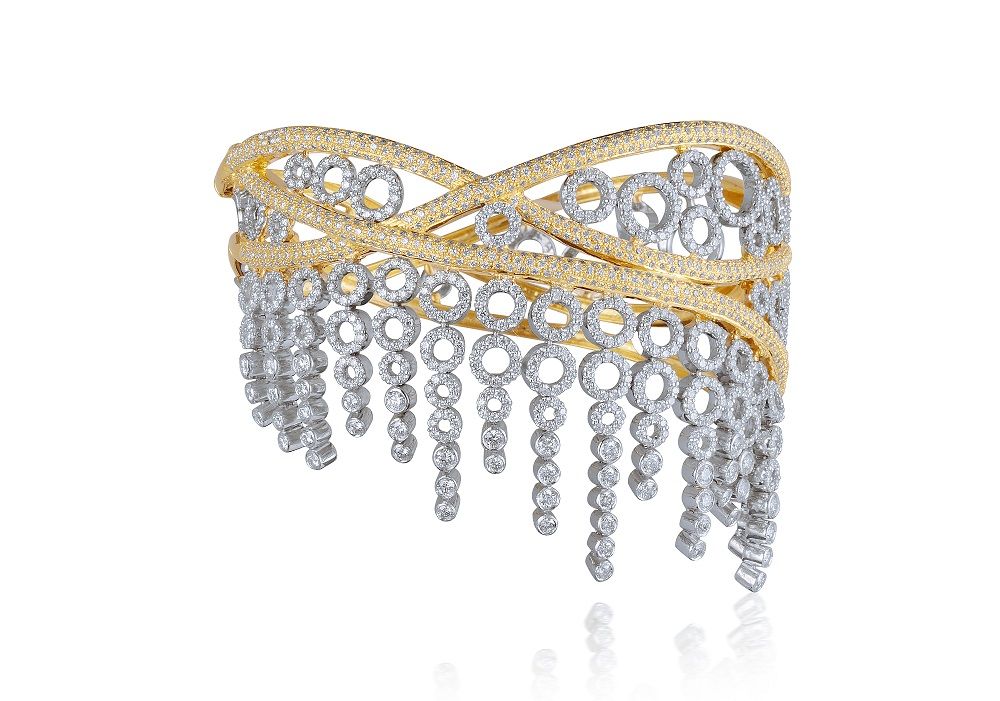 Bespoke fusion pieces
This wedding season is all about utility over extravagance with versatile and practical pieces that can be worn on the wedding day and beyond. So bespoke fusion pieces have become extremely popular with the changing aesthetics and design of gold. Women today are doing away with conventional chunky pieces in the metal and opting for contemporary variations in diamonds and coloured stones.
Dainty pieces
Simple jewellery pieces with a beautiful mix of floral motifs encrusted on gold with diamonds, precious and semi-precious coloured stones are in vogue this summer. Delicate tennis bracelets, double finger rings, pam bracelets which are non-fussy subtle jewellery pieces are specially designed for the summer. 
BIG TREND: Rose Gold as a trend is gaining immense popularity. Infused with a beautiful rose colour and the designs carved in the metal escalates your luxury collection. It gives a gives a look of magnificence and grace to the wearer.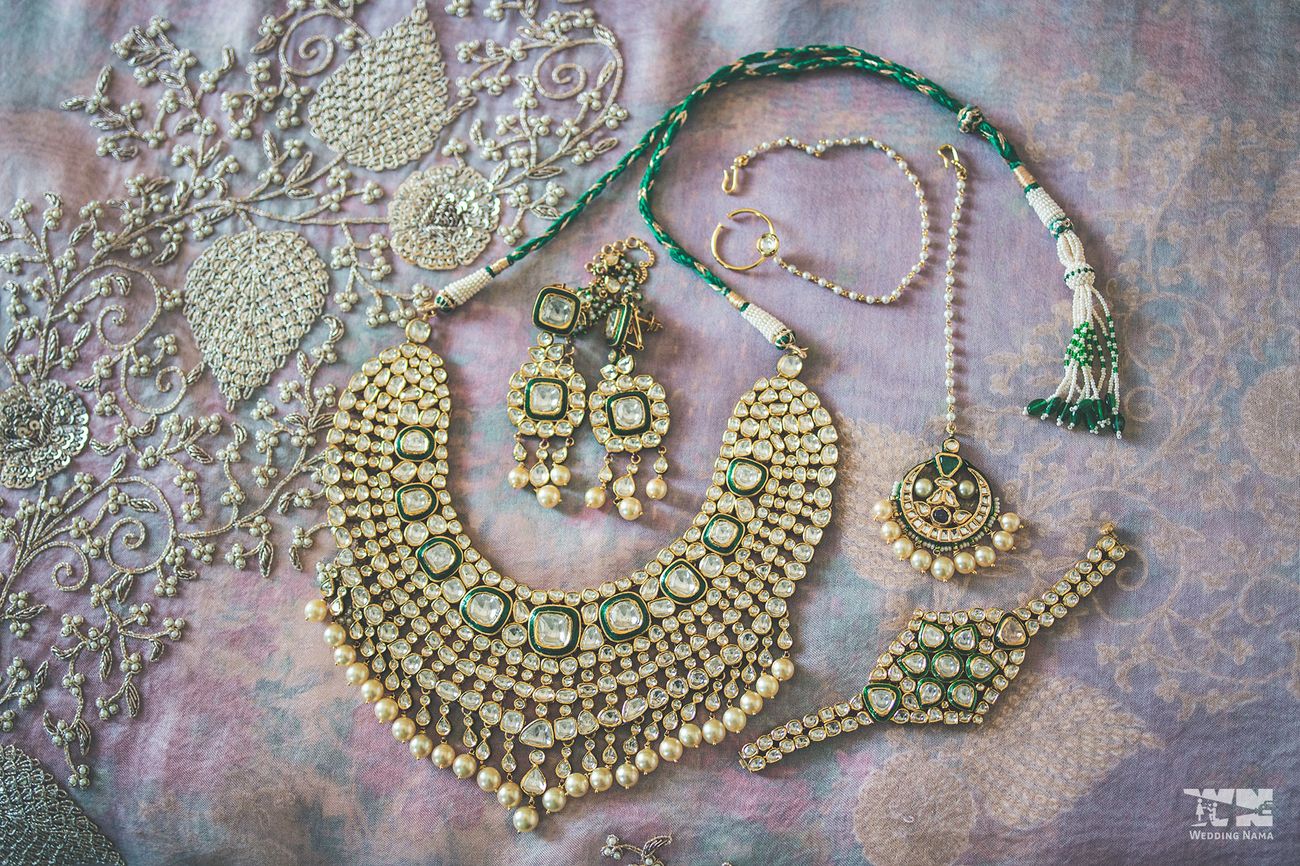 Photo: Weddingnama
Layering
This new trend gives the royal wedding look and multi-layering includes a couple of necklaces cropped together giving you a heavy look. 
Detachable necklaces
Today a lot of modern brides are becoming more economical and they feel they need value for money when they buy big bridal sets. A detachable necklace or earring can be worn as per the occasion by removing layers or pieces. You pay for one piece but get use for 3 or more pieces of jewellery.
Cocktail Earrings & rings
What is trending in cocktail rings are the ones that are movable. They spin around flap up and down have layers.
BIG TREND: Diamond panjas are trending with today's brides. They look very elegant, unique and traditional at the same time. This diamond and emerald panja we made can be detached and worn as a ring or bracelet separately as well.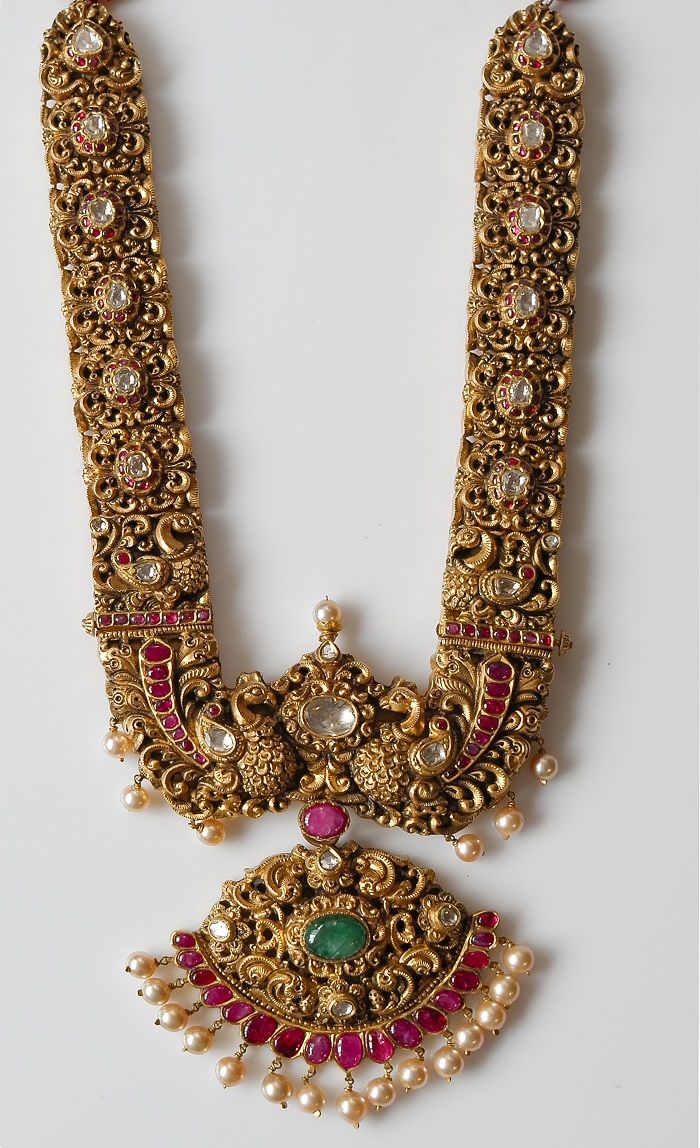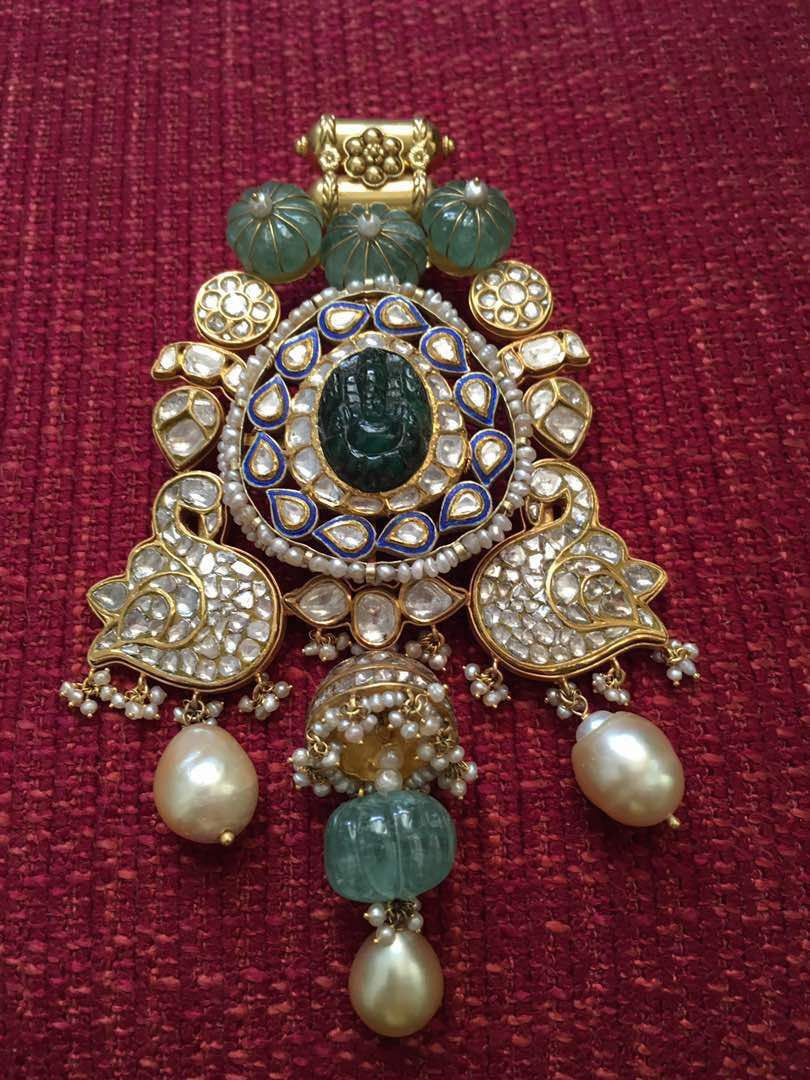 Peacock inspired Bridal jewellery
Peacock inspired Bridal jewellery are pieces that draw inspiration from the national bird known for its grace and beauty. These pieces are contemporary take on traditional sensibility and are a blend of gold, gemstones and fine Basra pearls. The collection comprises of unique bridal haars, jhumkhas, chokers and etc, which are bound to add charm and elegance to every bride's trousseau.
Contemporary haars
Contemporary filigree haars are modern yet rooted to the traditional designs. These haars can be paired not only with Indian attire such as saris and anarkalis but also with contemporary outfits like palazzo pants and dhoti pants for the festive season ahead.
BIG TREND: Bridal Naths are found in various shapes of round and paisley, also seen in a snug fit that clasp the nose. I prefer designing them out of 22karat gold; with signature touch of basra pearls and polka, making sure that the nath highlights the face of the bride. Smaller naths are preferably worn over anarkalis or sari gowns.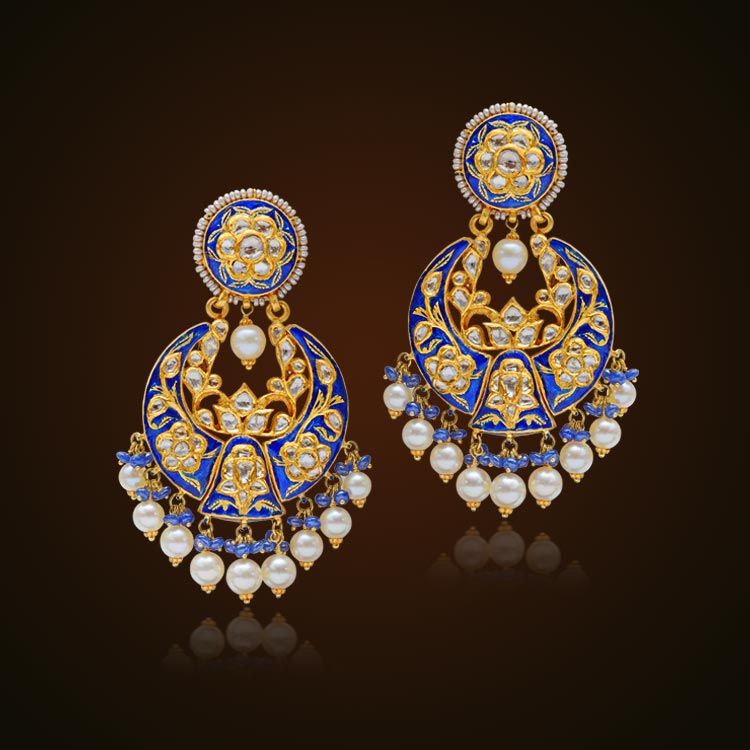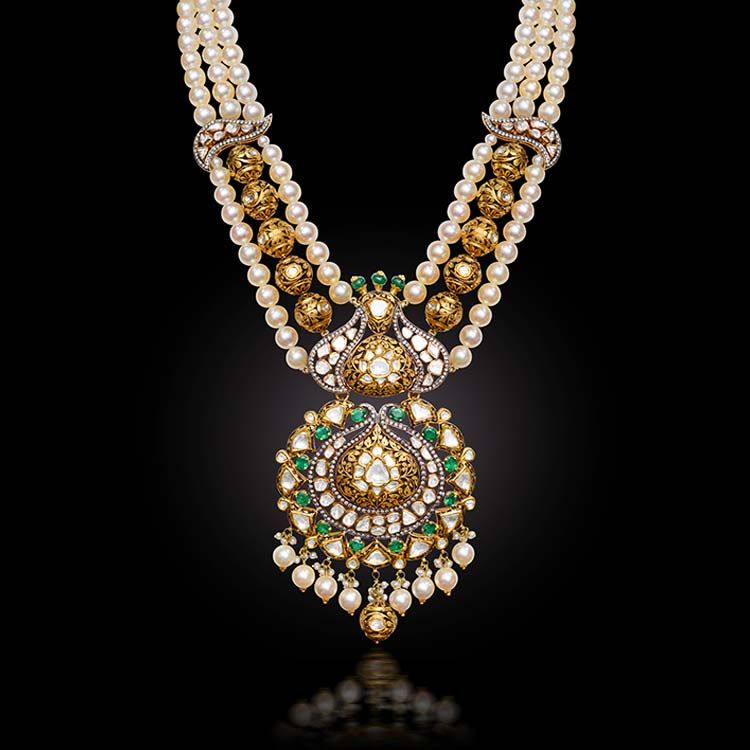 Pearls & Diamonds
In present day, pre-wedding ceremonies like engagement or sangeet events have harmonious yet tranquil vibes, the bride wishes to keep it low-key yet desirable and Diamond or Pearl pieces of jewelry add on to the persona and atmosphere of these events.
Meenakari jewellery
Statement earrings are what the new-age bride would definitely opt for. To match the grandeur and glamour of weddings, an uncut emerald or ruby enclosed with jadau and meenakari work is always a favourite.
BIG TREND: Modular jewellery that can be worn as full blown necklaces or as separate pieces, say a single line neckpiece or a pendant is more appreciated.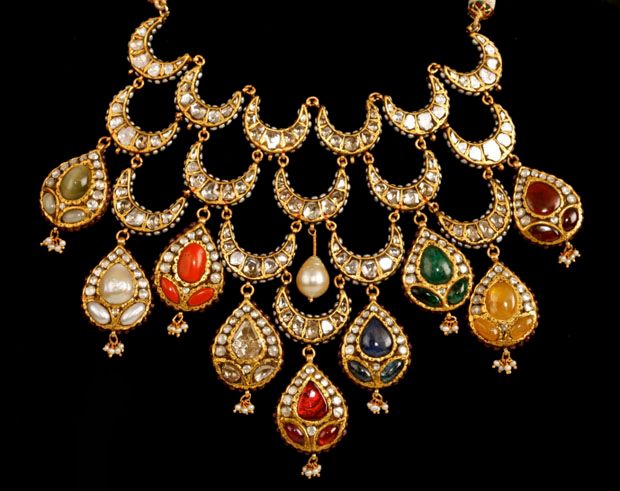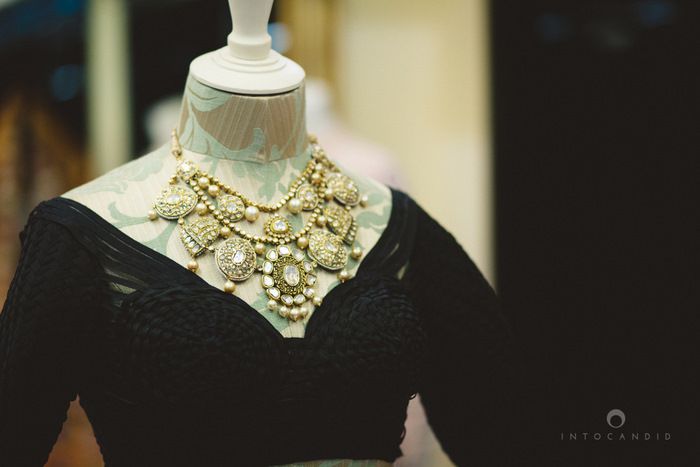 Long necklaces
As far as trends are concerned, long necklaces are back and are taking over our timelines more than chokers. Each piece is a statement piece guaranteed to keep the focus on the wearer.
Balance is key
A bigger trend is about balancing out one's look with jewellery. Don't go too heavy on the face - choose a maatha patti or an earring. If layering is your thing, then leave out big earrings and focus on bangles or kadas. Wear heavy earrings to disrupt heavy layering. It's all about showcasing beauty in balance.
Maatha Pattis
From haath phools that were a rage last year, trends have moved towards maatha pattis - big, bold and heavy.
BIG TREND: Reversible jewellery is another major trend because it's versatile and effortless and can be worn to match any outfit.