Labels That Have GORG Lehengas Under 50K
BY Sakshi | 20 May, 2022 | 483 views | 3 min read
Lehengas lehengas lehengas- if you're a bride-to-be, then we are sure you have added atleast if not way more, one lehenga to your bridal wear or trousseau. And with the kind of options available these days, it can get super confusing on what to pick! While colour and style is of course the primary filter, if budget is your thing, then we have rounded up some amazing designers who do lehengas in the sub-50k budget. Lehengas which look and feel like a million bucks, without breaking the bank of course! So let's get ready, set, and STALKING!
Cedar and Pine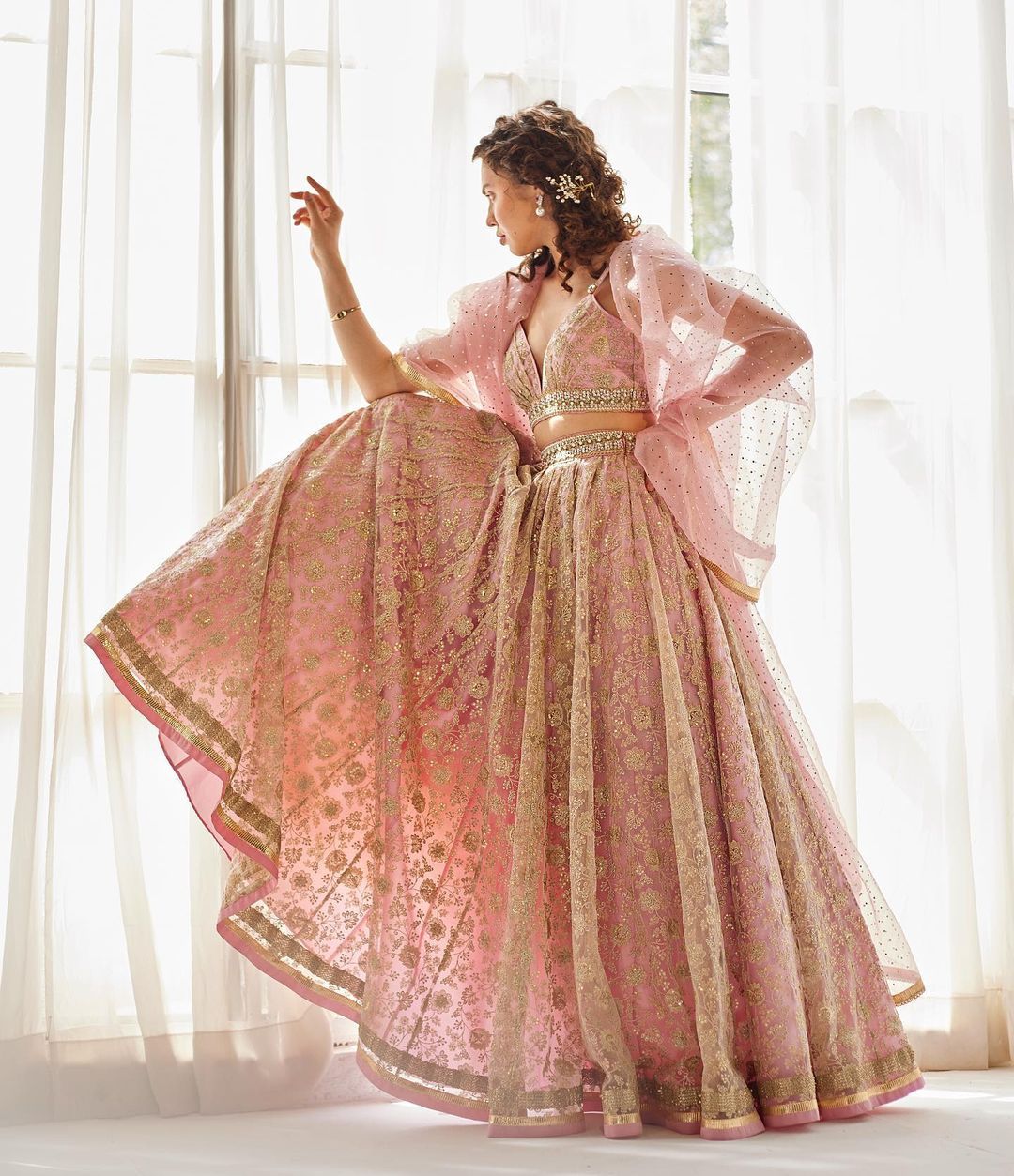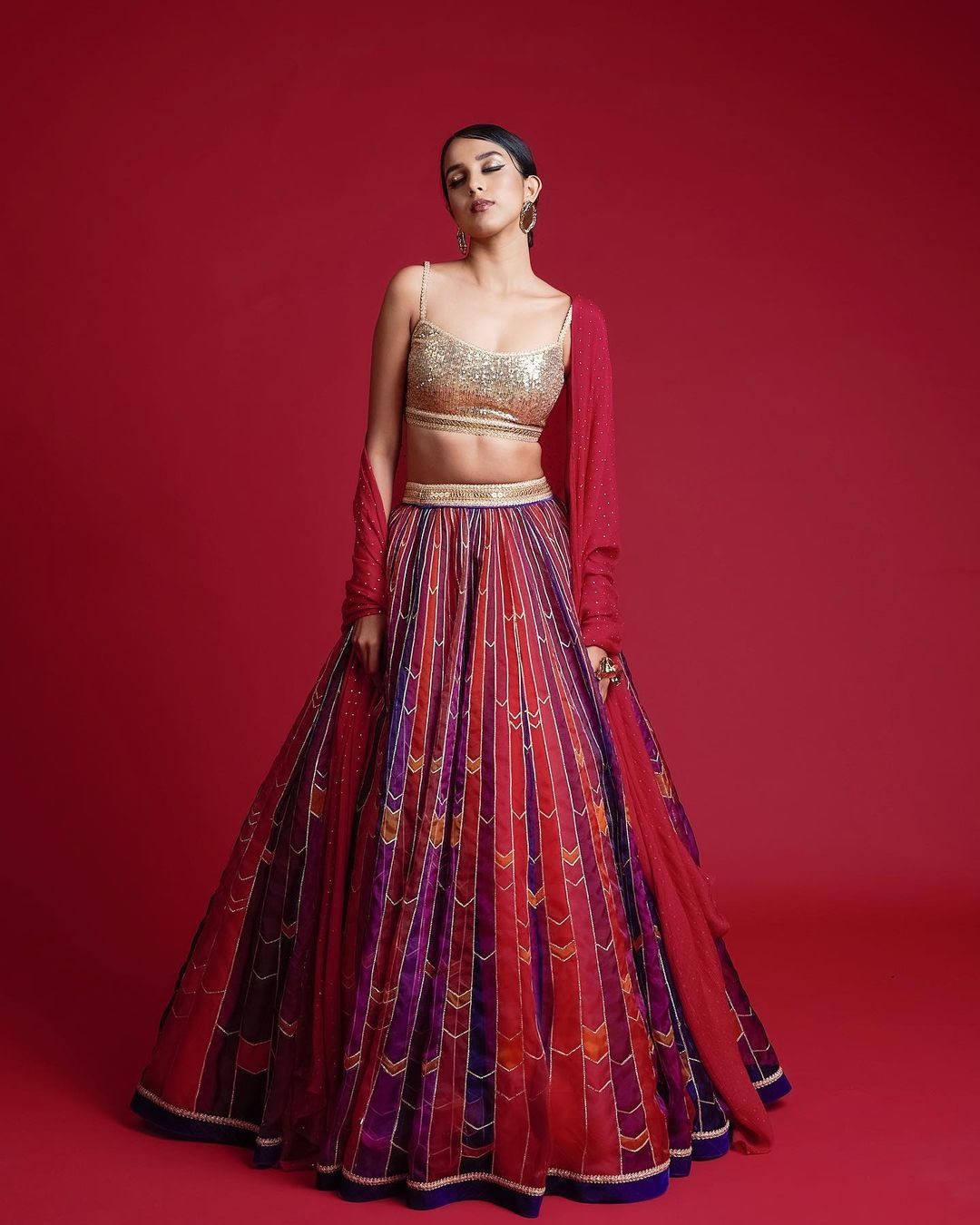 Oh we've been lusting over almost each of their lehengas ever since we spotted their outfits! Their lehengas are trendy, vibrant and so on point for a millenial bride! Love them for everything from the engagement to the reception. Almost all their lehengas are under 50K which makes it a fabulous label to pick if you're looking for a lehenga under that budget!
Basanti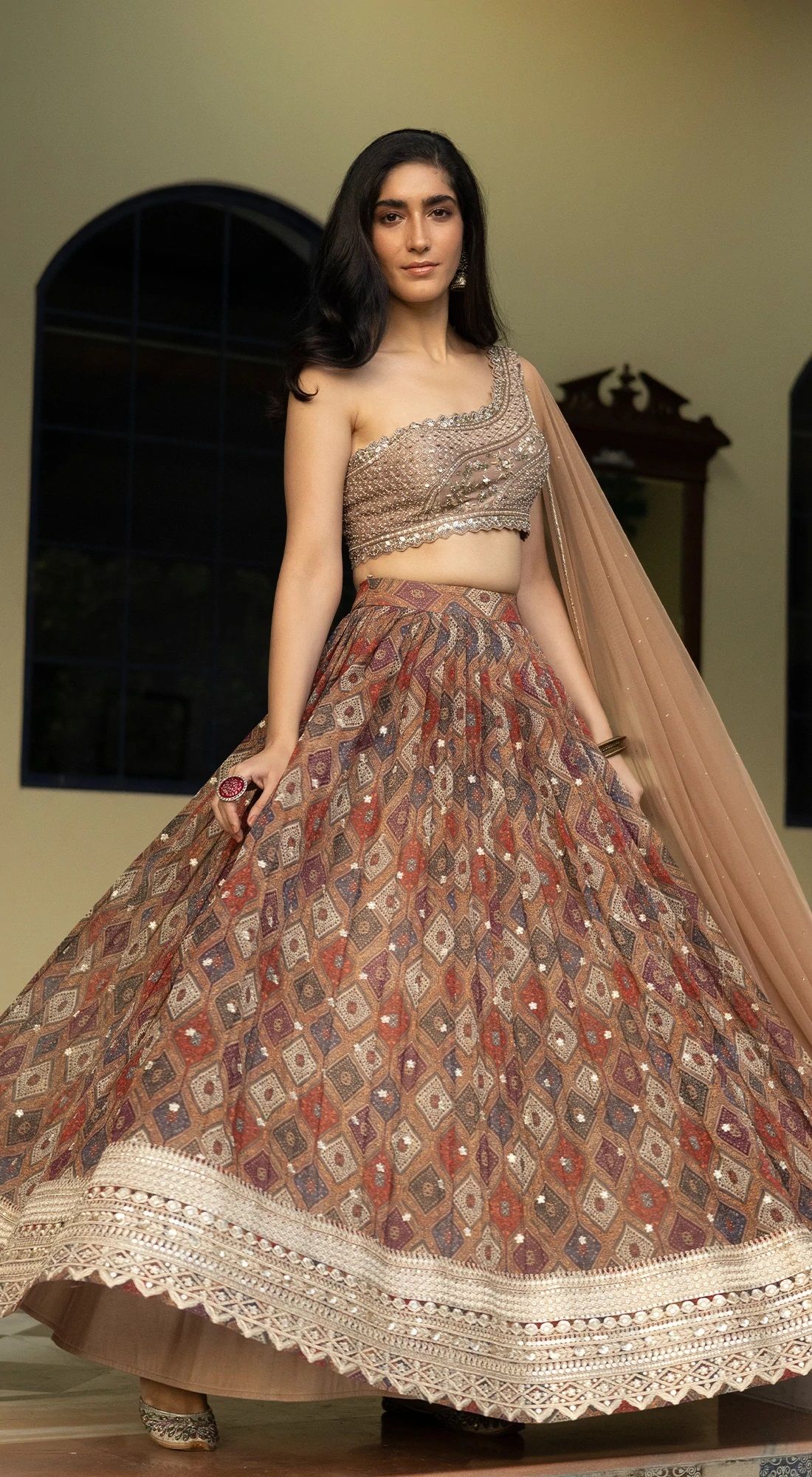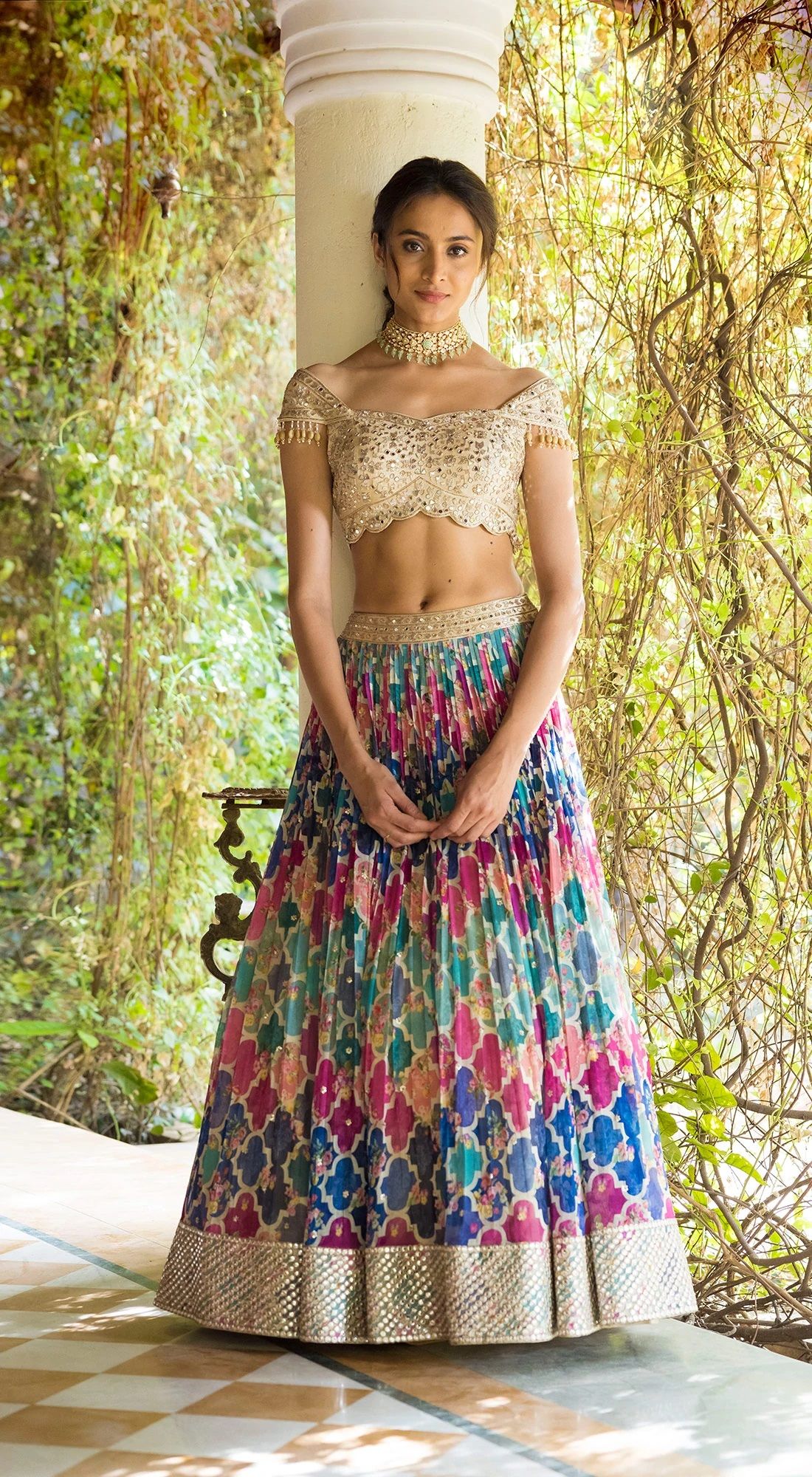 They have a lot of great lehenga options for smaller functions like the engagement, haldi or mehendi in the sub-30K budget. We think they make for great bridal picks! Their lehengas come with some amaze blouses, that make them stand out and how!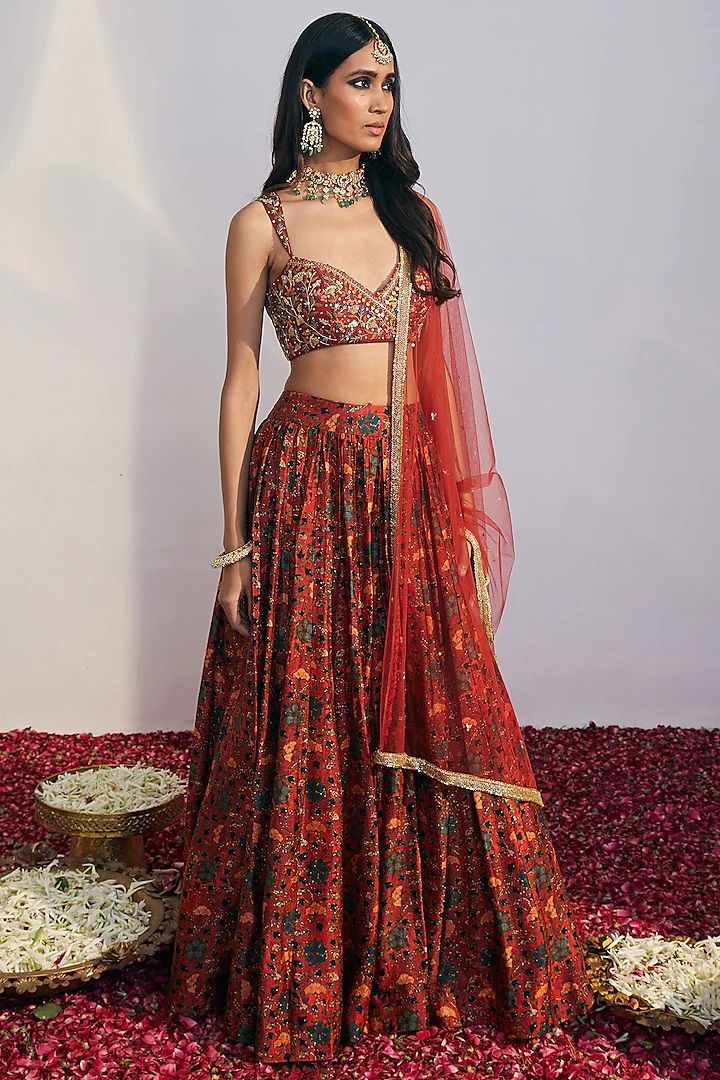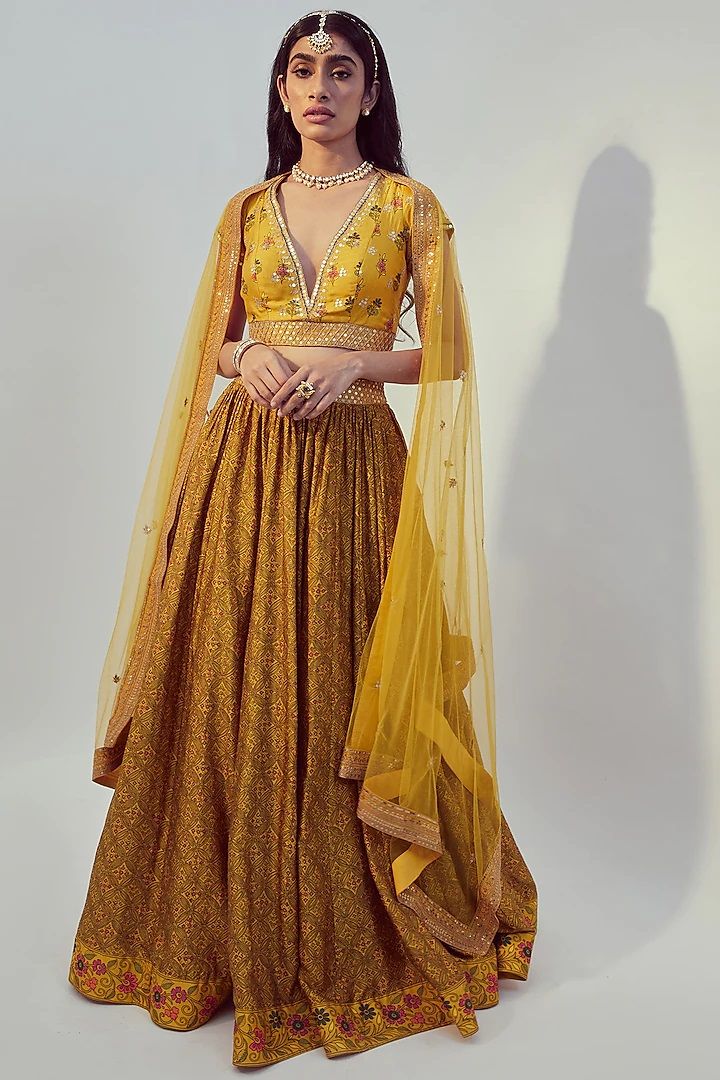 From lehengas that can be decked up to be made bridal to those which are picture perfect for the mehendi or the haldi, this label is pretty refreshing! Love their bright colours and the flattering work which shines and how! The designer duo have aced it with their designs and the prices too- most of which are in the sub-30k budget again.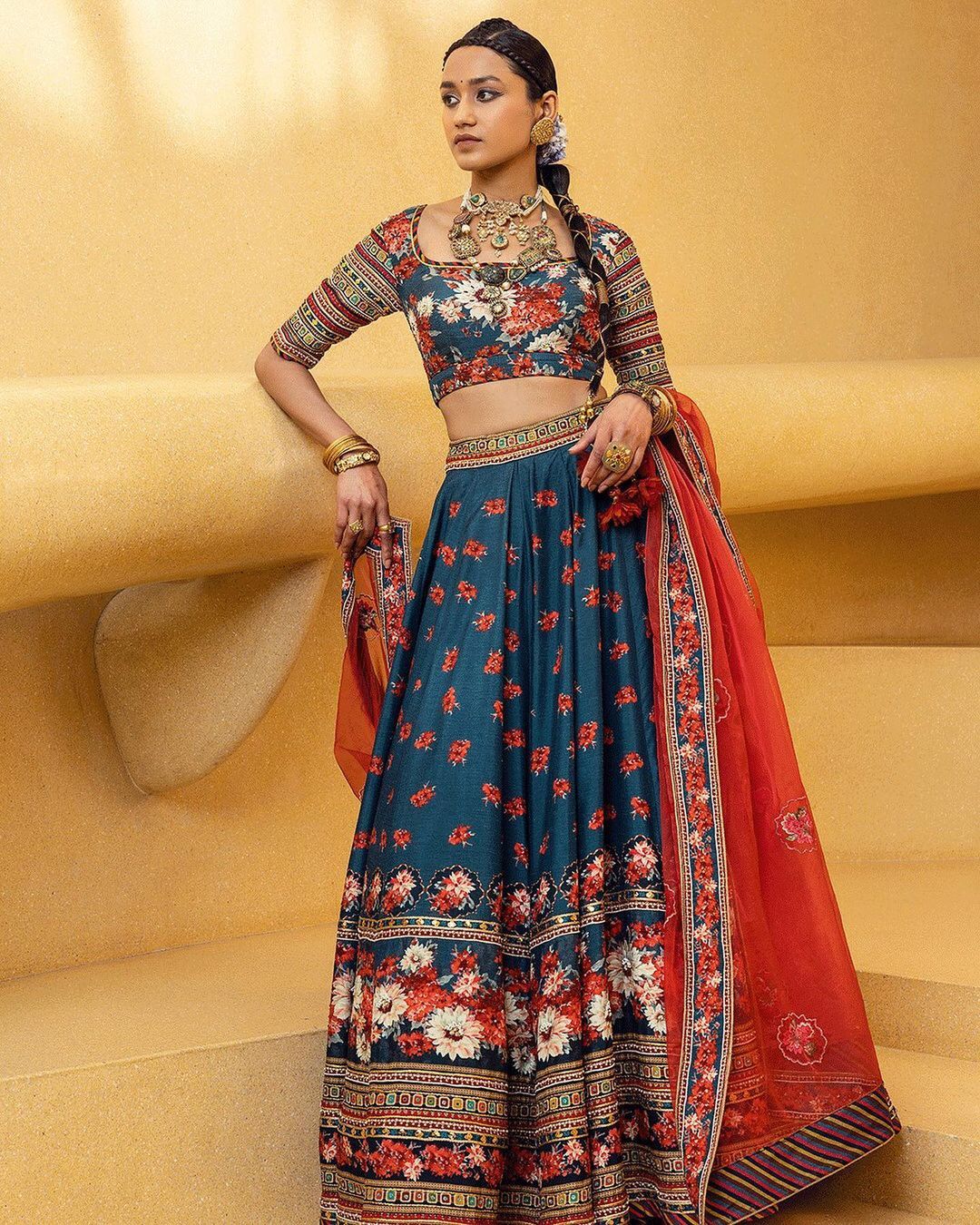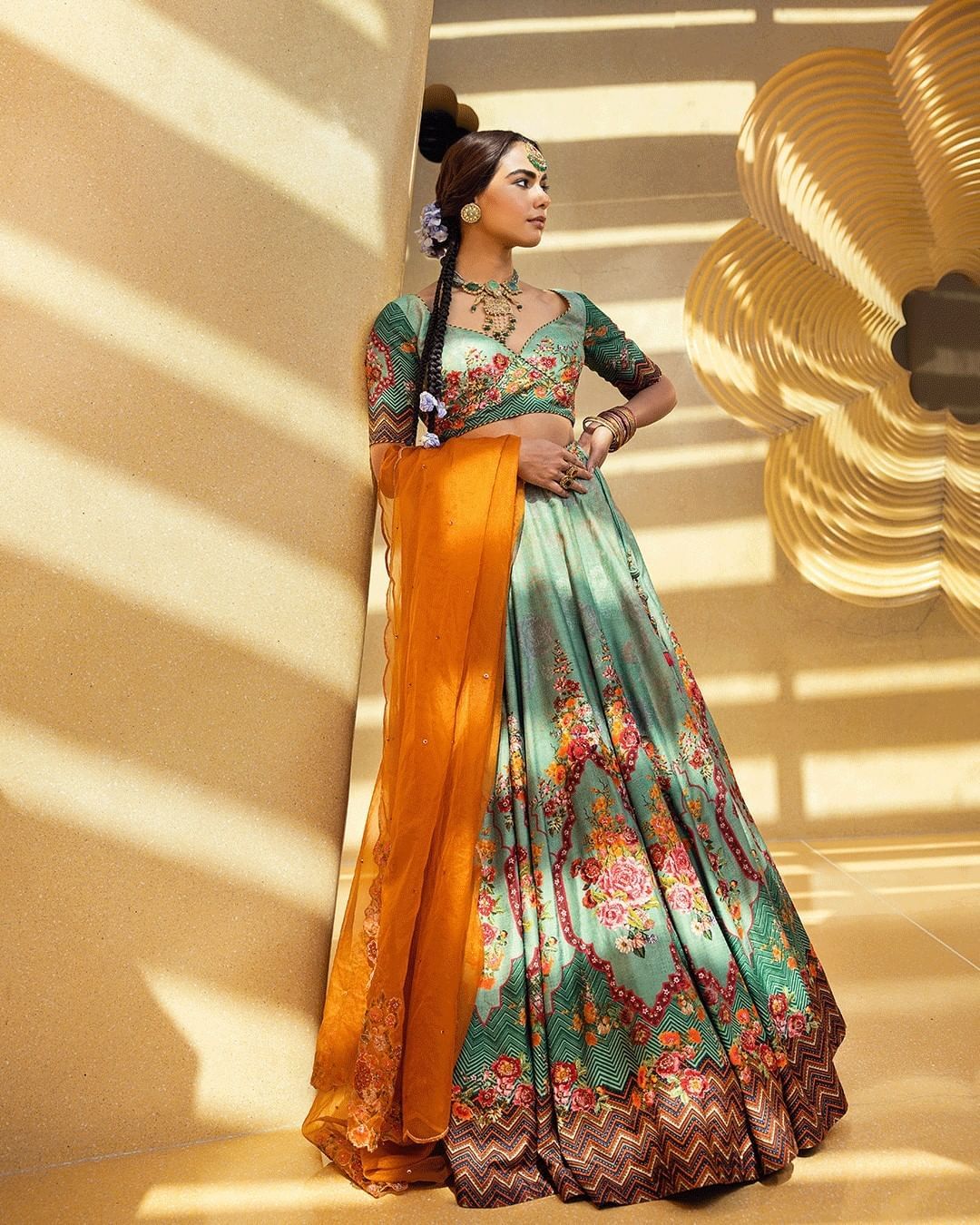 This label has beautiful lehengas that are vibrant with a touch of ethnic- very nice when you want to make a statement with your outfit! They have some beautiful outfits which combine prints, patterns and embroidery like you haven't seen before in unique hues. 
Rajdeep Ranawat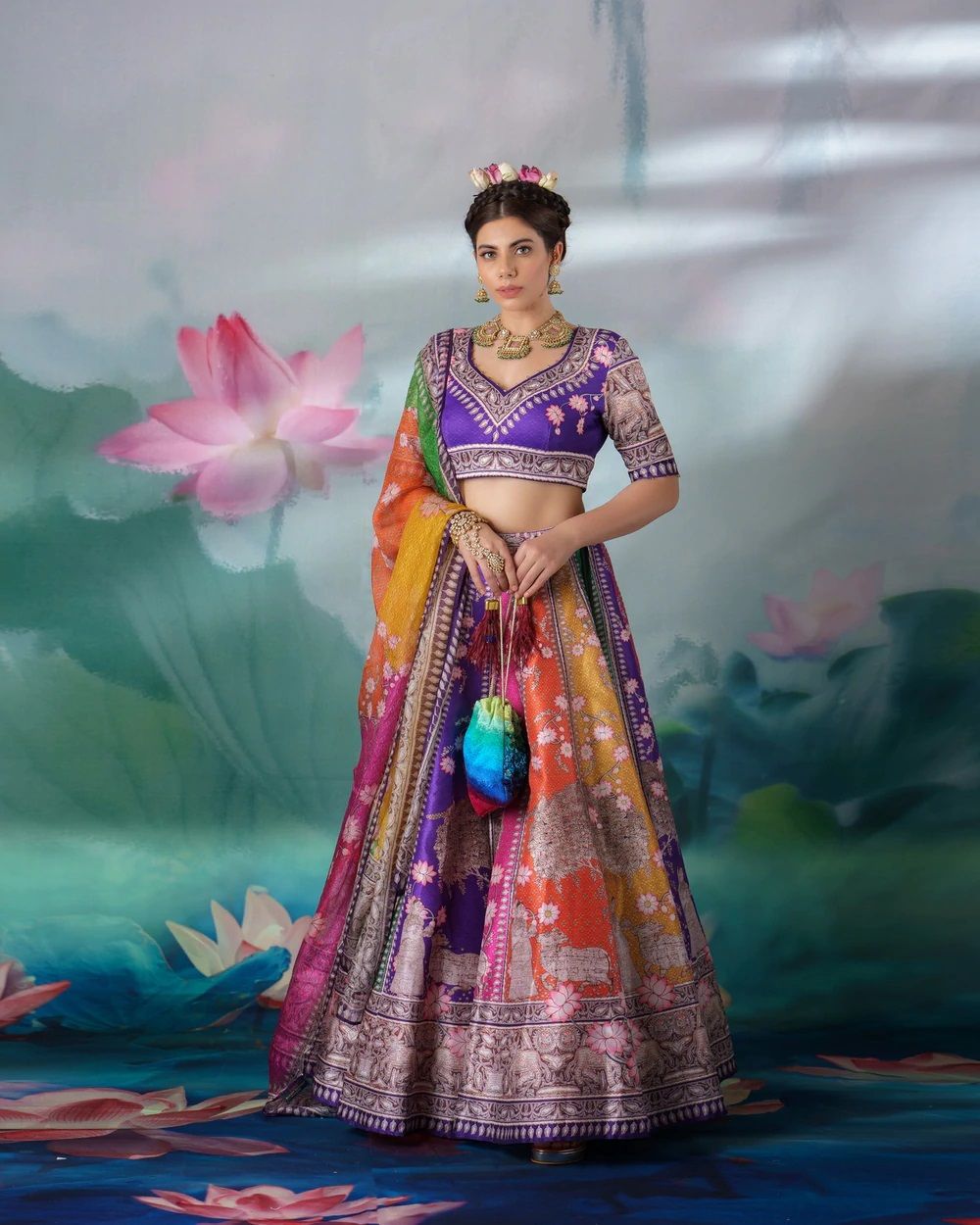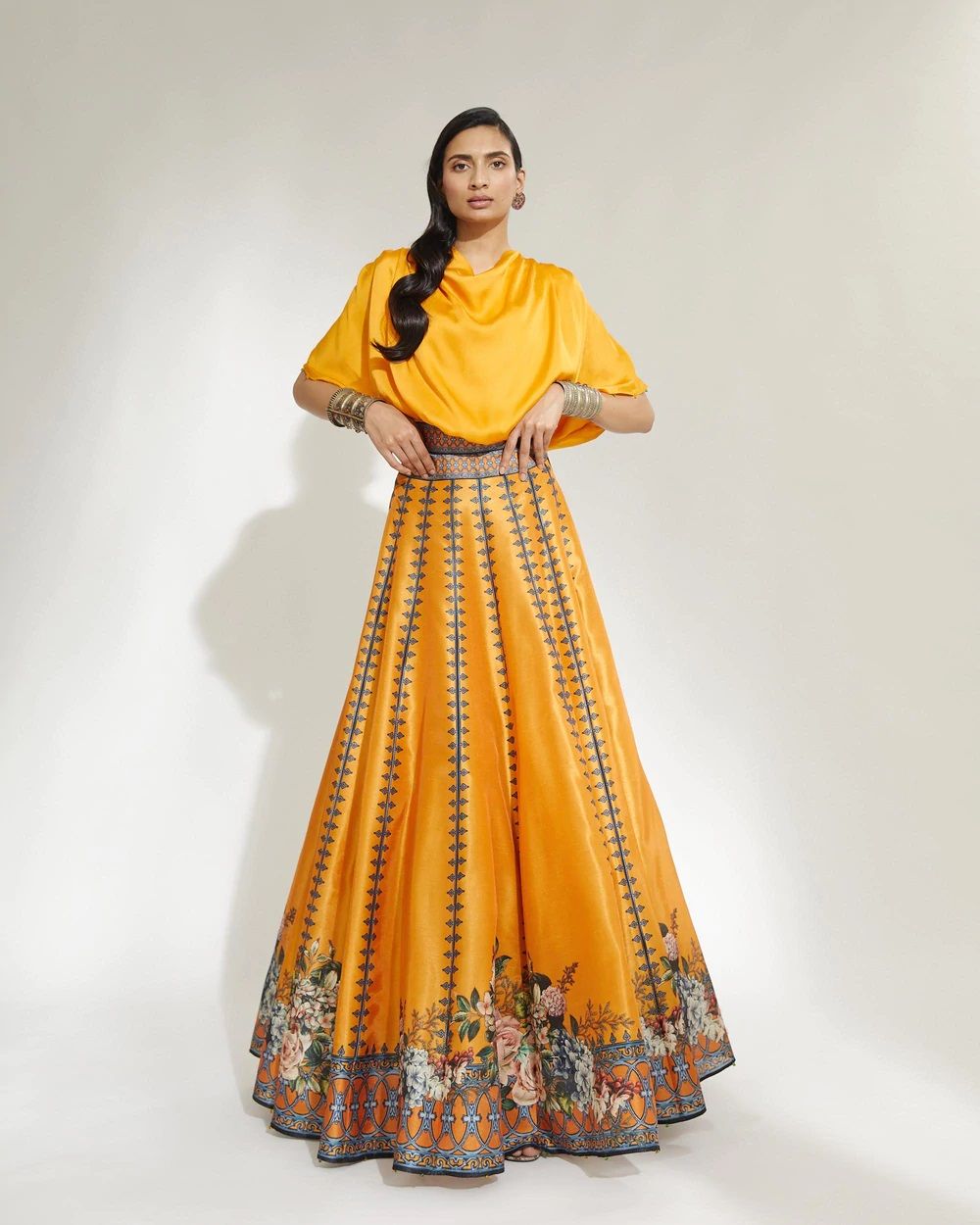 So he does a lot of digital print lehengas, which is his primary forte, but they look stunning as hell! From those with multicolour panels to floral patterns and prints, his lehengas are refreshing, and we feel, totally right for a mehendi or haldi ceremony in particular! We especially love the ones which have a riot of colours going on! Most of the lehengas are in the 18k to 50k budget, which is amazing!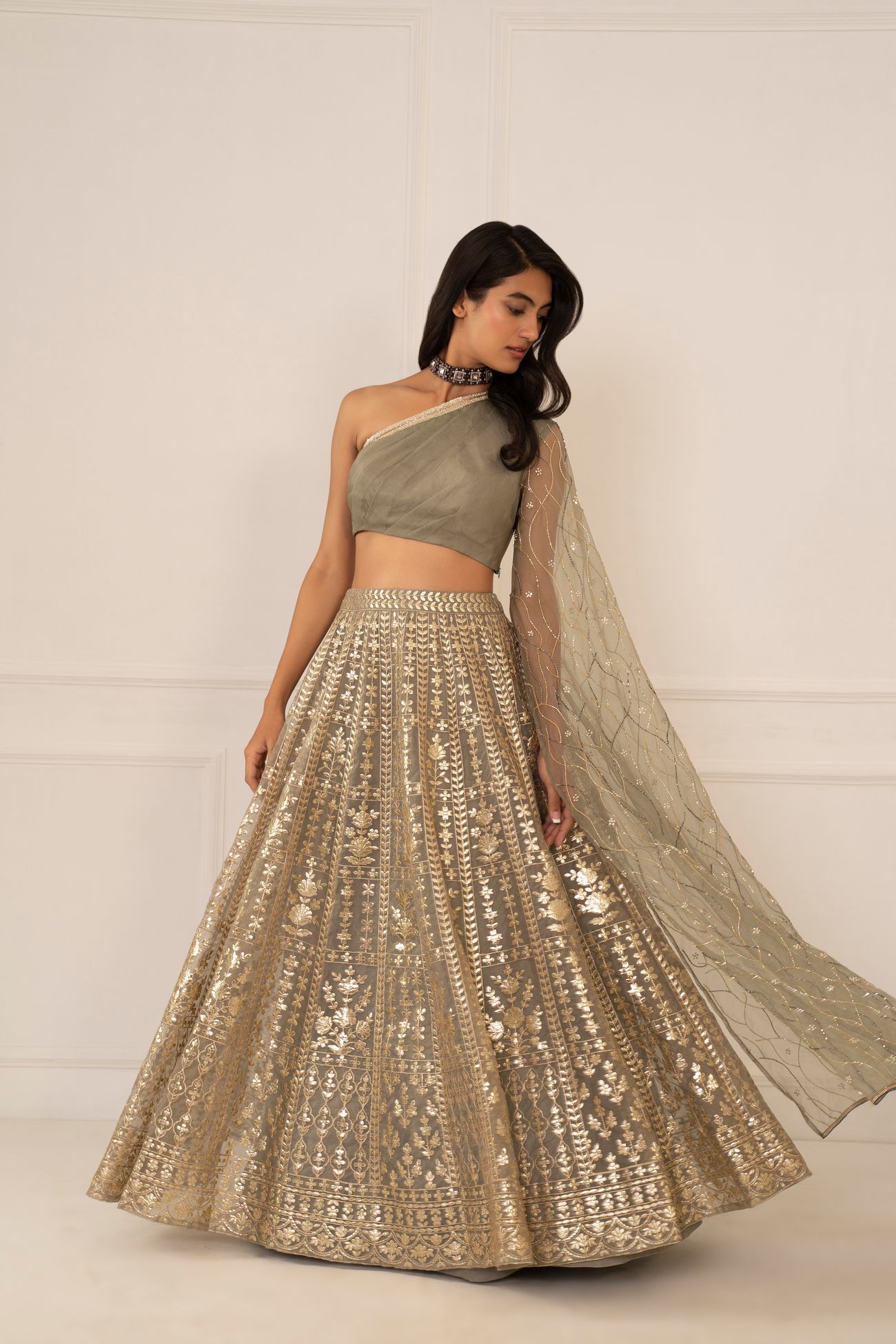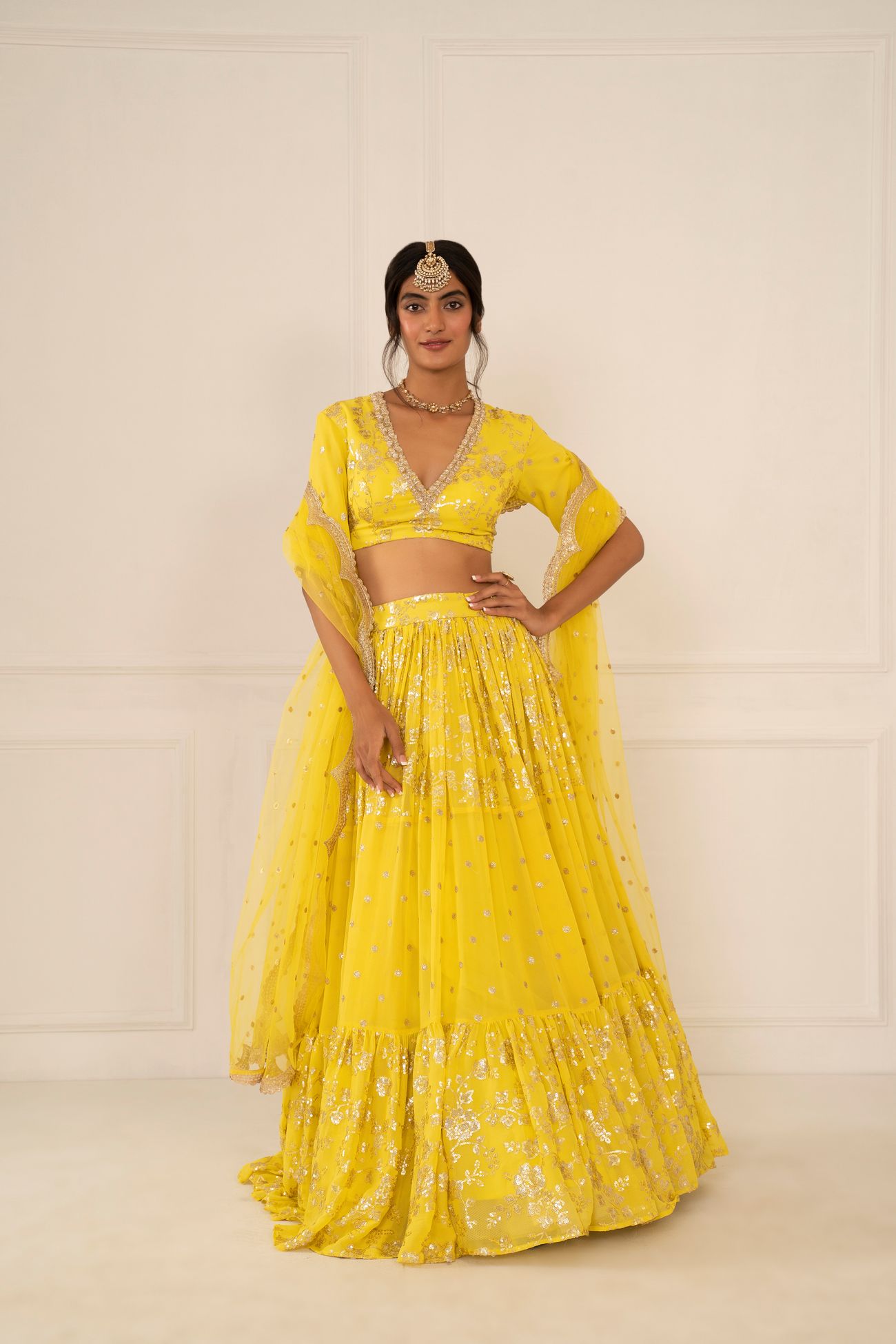 This label has amazing lehengas at great price points, and they do have quite a few options in the sub 50k category too. Their designs and silhouettes are refreshing and modern, and definitely make a statement! They have work that stands out, and the blouses are pure, I mean sheer love!
Shop these lehengas here and here.
Sakshi Girri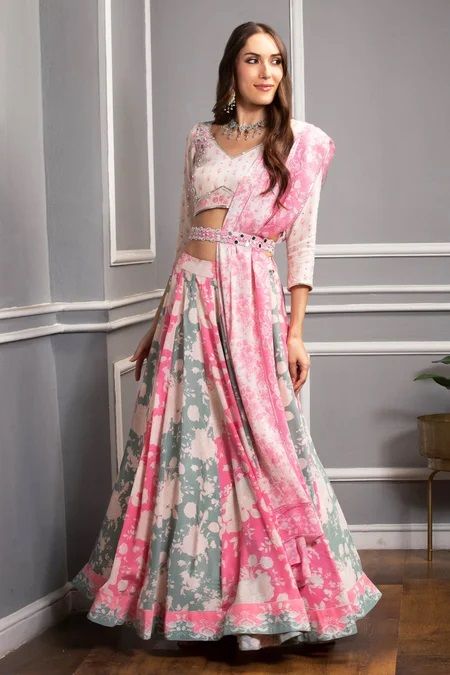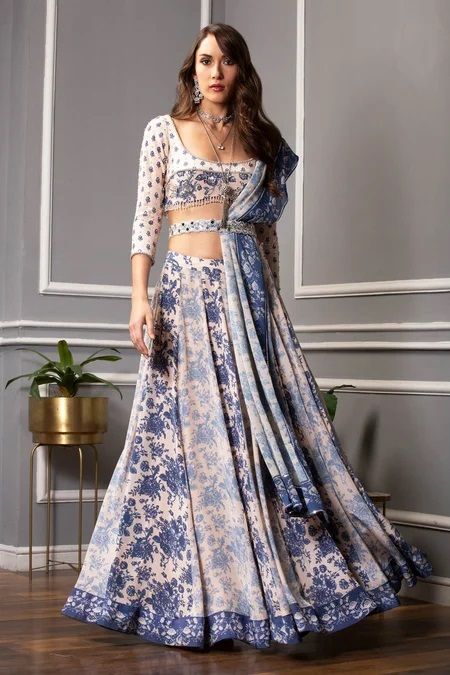 Prints are her thing, and she's a designer who likes to play with silhouettes and patterns. While she has a lot to offer like co-ord sets and a lot of Indo-western wear, she does have some printed lehengas in the sub 50K range too, which are breezy and beautiful!
Looking for more amazing bridal wear options in your budget? Then check out the WMG Bridal Gallery which has tons of bridal wear options from big and lesser-known designers for each and every occasion!