Labels WMG Loves For Bridesmaid Favours! *With Links & Prices
BY Sakshi | 23 Sep, 2019 | 1907 views | 4 min read
New age bridesmaid deserve new age favours that they will love- not the same old boring favours which are predictable and something they might get at any other wedding. Make it special, and WMG found these perfect labels which are good for new age favours for your bridesmaids, and we also added what we love from each one! These are good for the mehendi, bachelorette, cocktail or just to gift them something special! So go ahead and start deciding!
Zohra Jewellery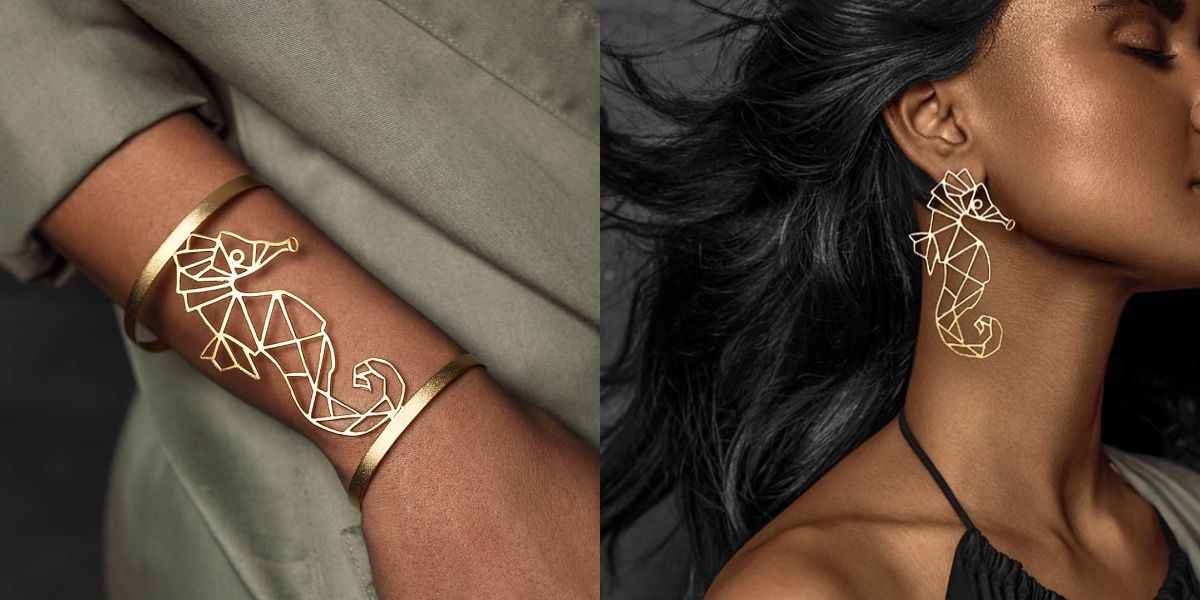 This is one new label which we spotted off late which has been an absolute delight! They have jewellery in bold and unique designs- and they don't cost a hand and foot too! If you're looking for something offbeat to give to your girls which will not only stand out but is also something they can treasure, then this one makes for a great keepsake as well!
WMG loves the animal-inspired jewellery that all your bridesmaids can wear it for an edgy yet coordinated look at the mehendi or cocktail! Most of these designs are in the 2k-3k range.
Find out more here. Shop online here.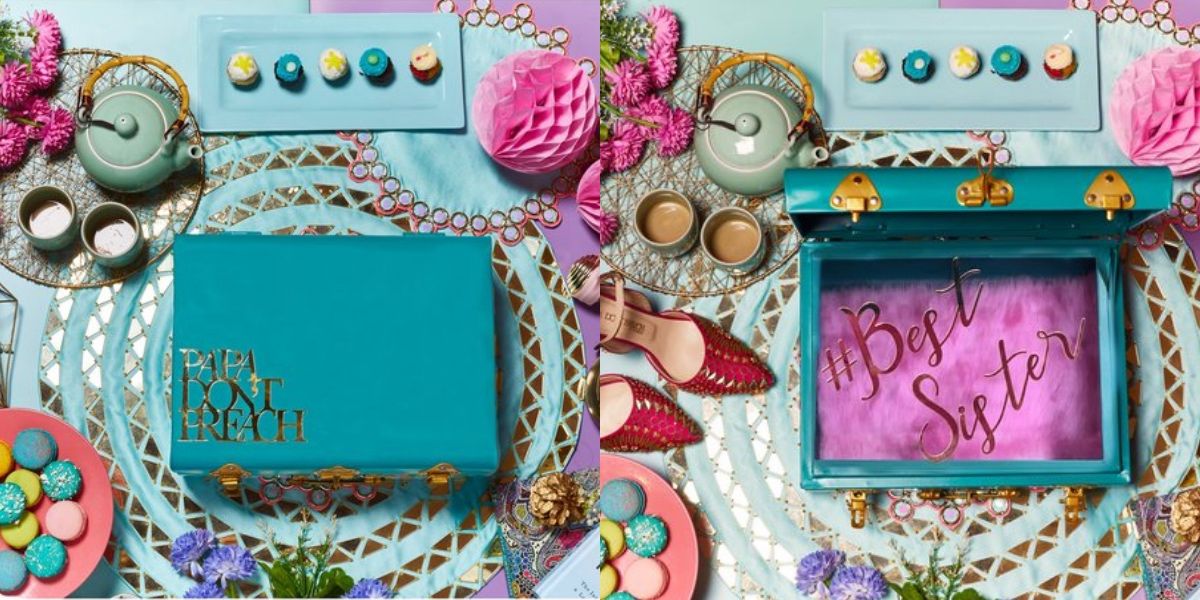 Not just for clothes, which are gorgeous as it is, but this label has off late delved into shoes and cute favours too, which we feel are totally apt for your girls- it's something they can cherish forever!
WMG likes their new premium trunks, which are great for keepsakes! Plus, these can be personalised, which makes them extra special. They are priced in the 5k range.
Find out more here. Shop online here.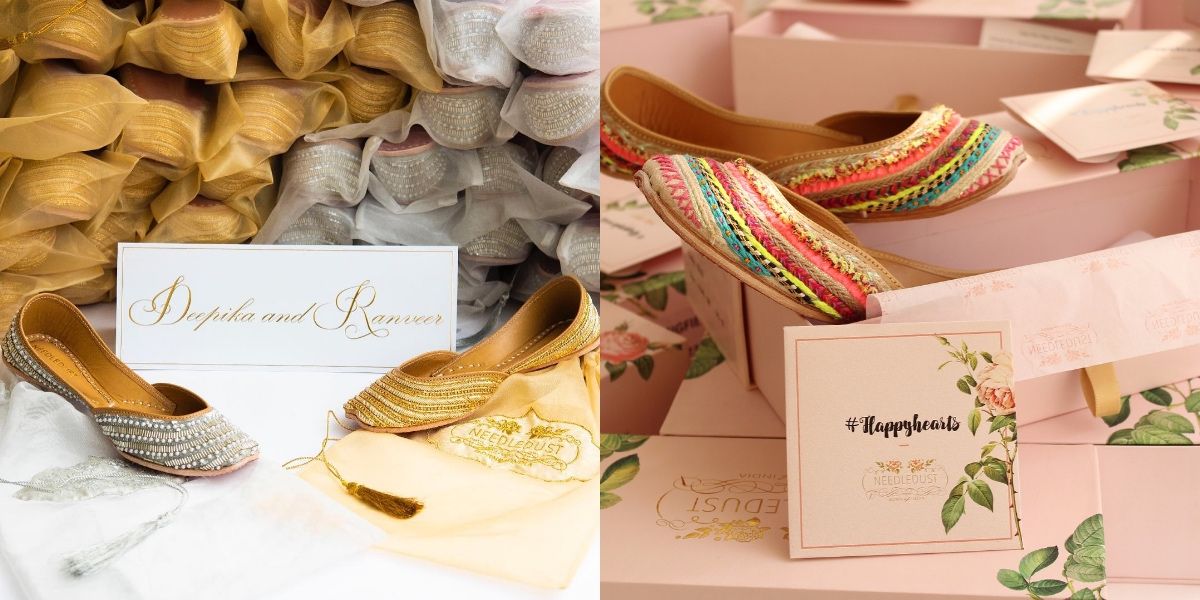 Their juttis are to die for, and they do personalised packaging when you want to pick them for your bridesmaids or girls, which make for the perfect mehendi favours! Plus, Deepika Padukone also got them in pretty packaging for her wedding!
WMG loves their classic juttis which are start in the 2k range, and their newly launched mules which start in the 3k range. Customised packaging may cost more.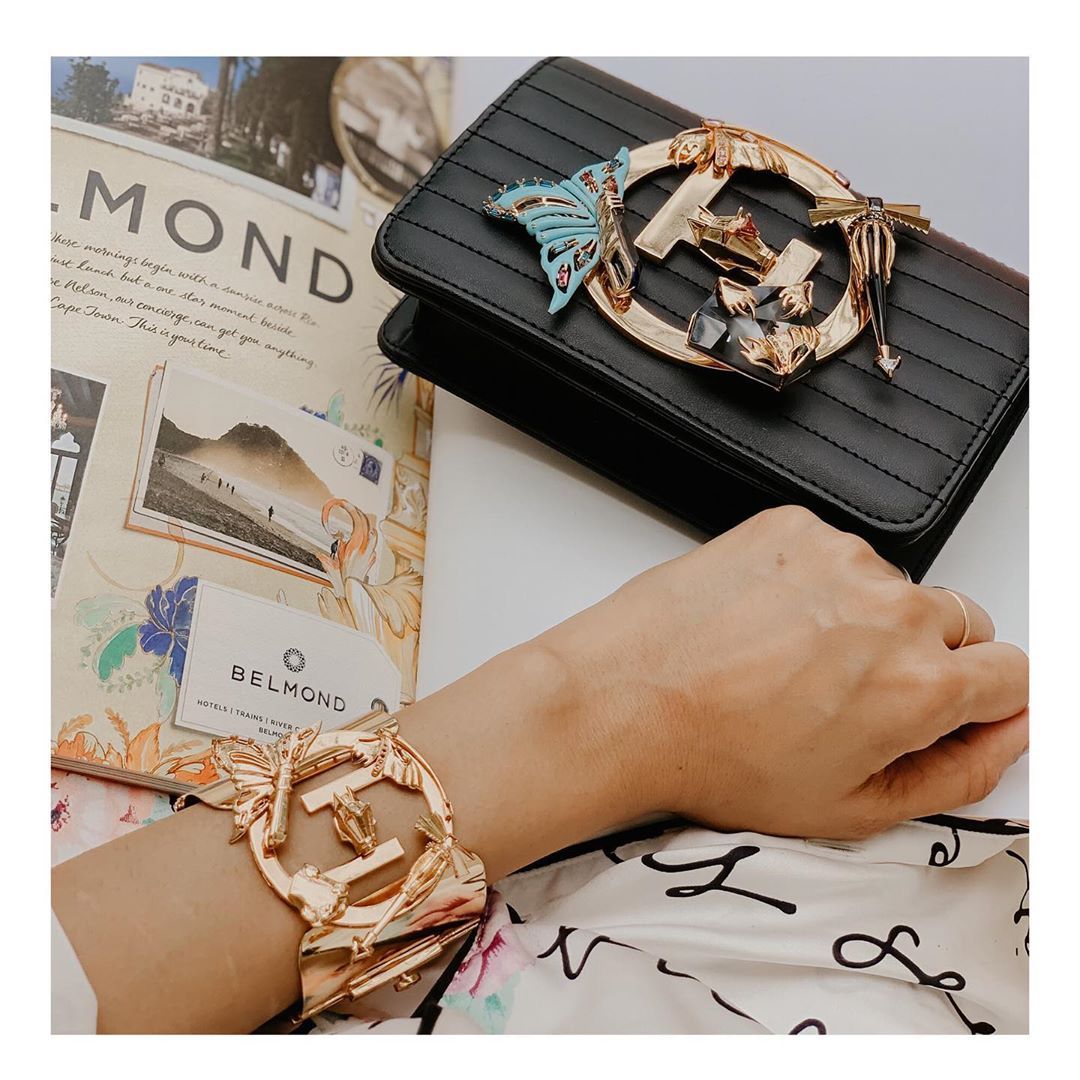 Another jewellery label which does things differently! Their jewellery is trendy and amazing as it is, but they have recently started making clutches, fanny packs and bags which also make for great favours according to us! Their products are usually priced in the 10k+ range, so if you're willing to splurge on your girls, then there's loads to pick from!
WMG loves the bracelets and leather cuffs which you can consider giving to your girls which cost in the 12k-15k range! These work with Indian and Western outfits!
Find out more here. Shop online here.
Esbe India
This label is perfect to get some quirky and custom hand painted products for your girls, which can be personalised and can be treasured forever! They have got a great collection of handpainted canvas shoes, shirts, passport cases, cushion covers and a lot of other stuff!
WMG loves their handpainted shoes for your girls, which you can customise specially according to what each one of them loves!
Find out more here. Order online here.
Miniso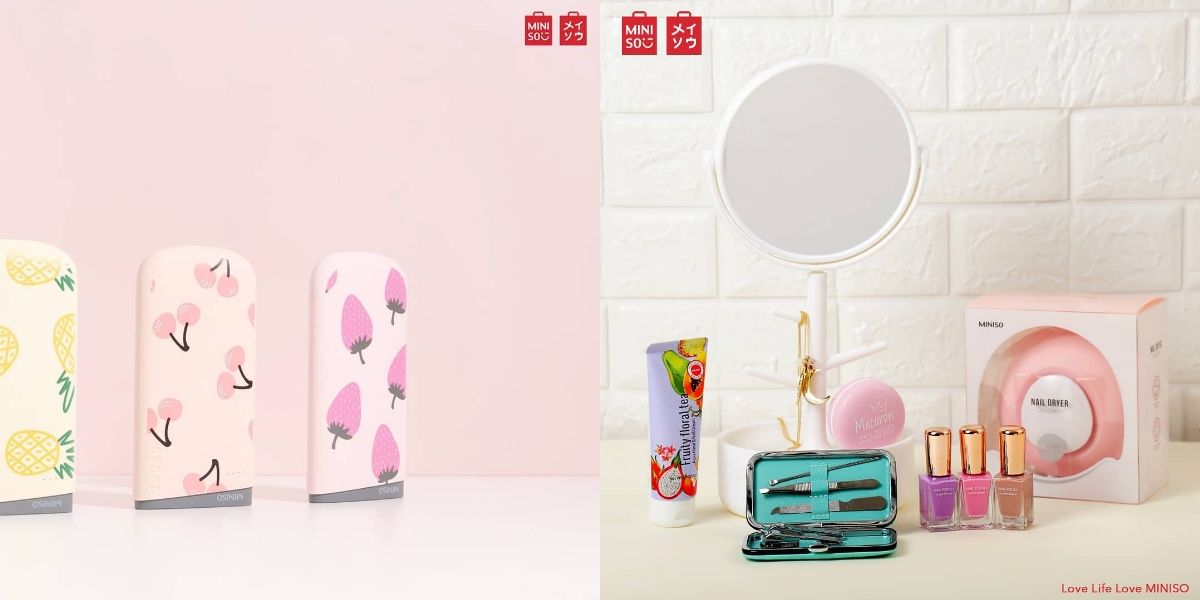 If you're looking for quirky budget favours for your girls, then this is a great place to shop! From tech stuff to beauty things and even offbeat crazy stuff that you can put together to make a hamper, Miniso has some great options, and especially when you're looking to put a few small things together to make a favour bag!
WMG loves small things like the cute sippers and bottles at Miniso, which you can give to your girls! They have have tiny gadgets like travel hair dryers, nail dryers and cute looking power banks with prints which you can put in the hamper! All these are very decently priced at Miniso, which makes for great budget picks!
Find out more here.
If you're looking for specially curated gift boxes to give out to your girls without the hassle of you having to get into the trouble of buying everything individually, then this is a nice label which will do the honours for you! They have aesthetically curated boxes as per occasions, and also have things listed on their site which you can pick and choose to put in the boxes!
WMG loves their aesthetic pre-packed boxes which look so cool! Most of them are in the 2k-3k range with multiple knick knacks in them.
Find out more here. Shop online here.
ALSO READ: Bloggers Who Did Favours In An Unconventional Way!