#LehengaShopping: How To Pick The Right Shade Of Colour That Flatters You Best!
BY Sakshi | 20 Feb, 2019 | 10000 views | 6 min read
You've heard a lot of people compliment you over the years of how pink looks nice on you, or how red is your colour, or you look absolutely fresh in light blue. But if you're a girl, you know that there are dozens of shades that fall into 'light pink', and even more in 'red' and blue is super vast as well. So when it comes to your wedding look, they say picking the right shade of lehenga for your skin tone is half the battle won. But how do you decide which shade of pink or even 'light pink' would flatter you the most?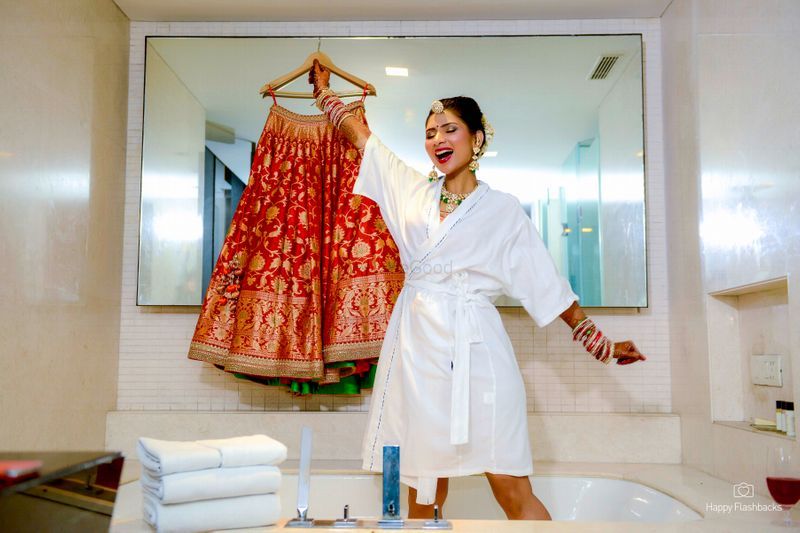 Image via Happy Flashbacks★ 5
Well, it's not as simple as it looks, and here are our two cents on the topic!
Know about skin tones and undertones.. what's yours?
So there are two kinds of skin undertones- cool and warm. Yes, if you've shopped from MAC, that's what the 'C' and 'W' in NC or NW 40 stand for! If your MAC shade is a 'C', then your undertone is 'Warm' and if your shade is a 'W', then your a 'Cool'- yes the other way round to neutralise your skin shade. Figuring out yours is something that'll come in handy for your lehenga shopping as well. You can either flip the back of your MAC foundation, or here is an easy way to figure it out: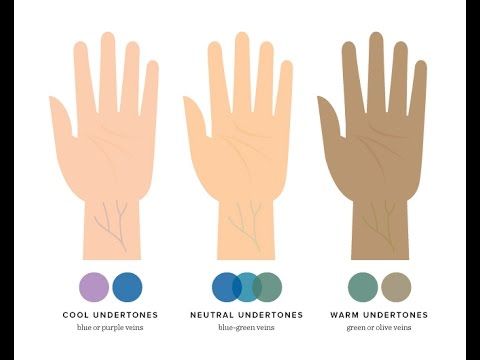 Image via YouTube
Look at your veins under your wrist, and stick to this chart to figure out your skin tone! Warmer skin is more yellow coloured (think Anushka Sharma), while cooler skin is more pink coloured (think Kareena Kapoor). In general, most Indians have warm or olive skin tones or neutral undertones with a few exceptions. 
What shades work with your skin tone?
Now that you know whether you have a warm or cool skin tone, comes the next step. Figuring out what shades go with your skin tone. Here is a simple guideline to stick to:
Cool, pale skin tone: Cooler shades look better on this skin tone. Pastel tones and softer colours suit these skin tones better.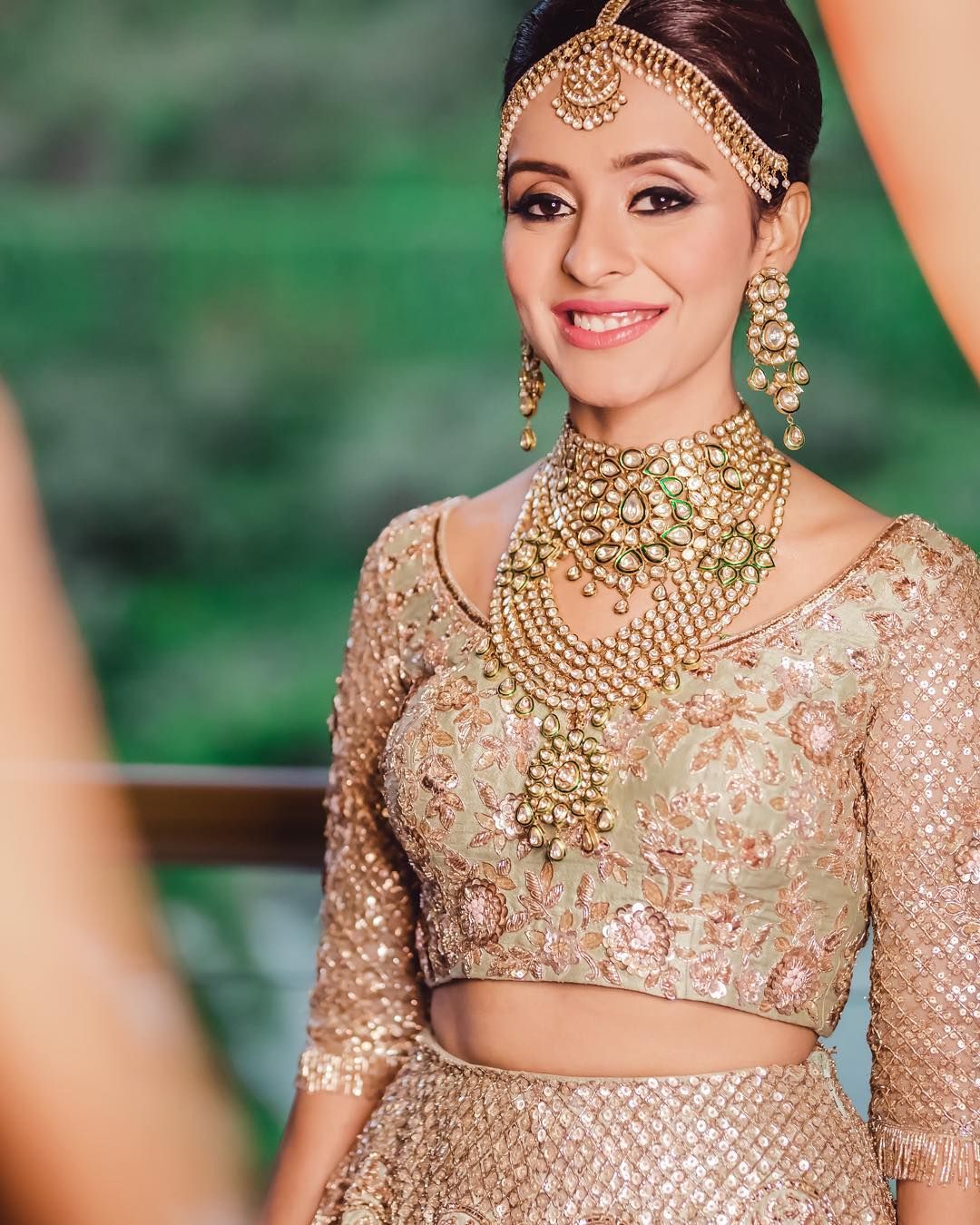 This cool-toned bride picked mint green blouse and pink lehenga that went so well with her skin tone! (PC: Hitched and Clicked★ 4.8 )
Something very bright could look very stark, so instead pick deeper, jewel tones! If you want to pick something other than pastel, then go for darker shades rather than brighter like emerald green and deep blue.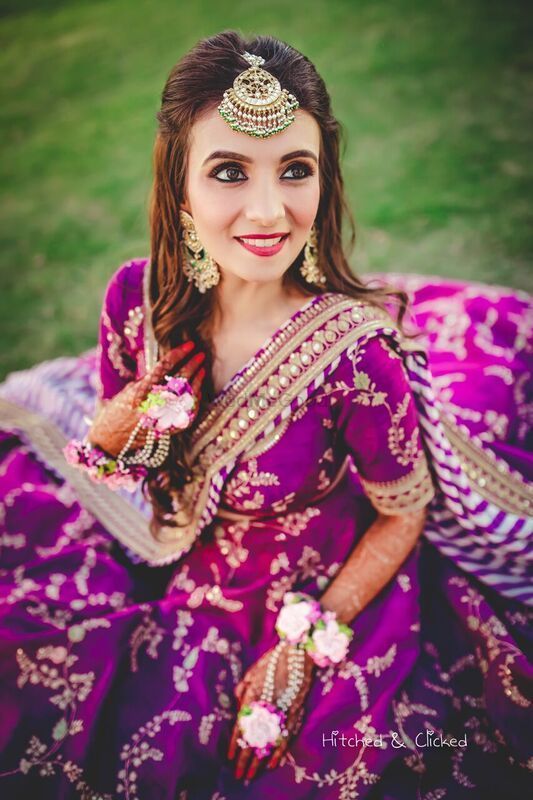 This cool-toned bride picked a deep aubergine lehenga that went so well with her skin tone! (PC: Hitched and Clicked★ 4.8 )
Stay away from colours that have a slight neon tint to them like tomato red or orange. There are a few pastel shades like beige that might wash you out completely so keep that in mind as well. 
Warm, medium skin tone: Colours like reds, royal blue or green, orange and even yellow look good on this skin tone. Fire shades like orange, yellow, hot pinks, fuchsia- anything else that brightens the face instantly are ideal for this skin tone.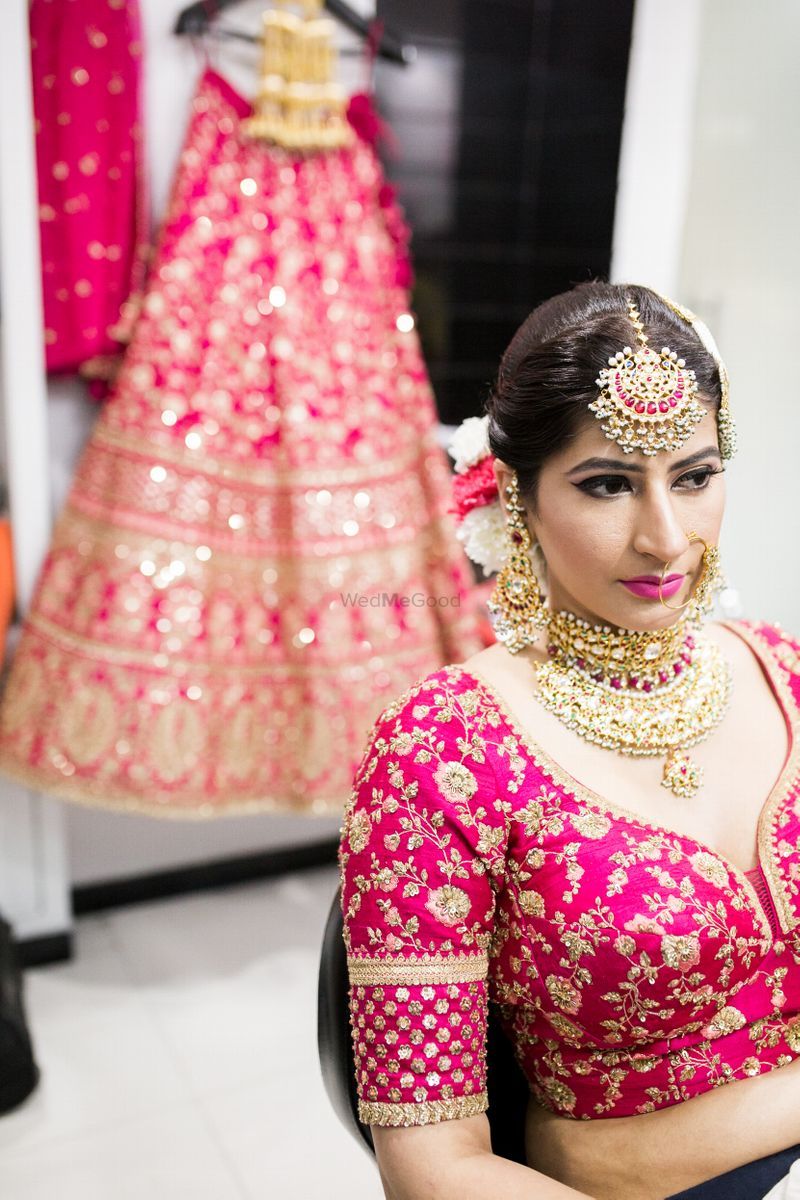 This warm toned bride picked a bright pinkish red that complemented her skin tone so well! (PC: Harleen Deol Photography★ 5 )
If you do want to pick pastel, then colours like light pink should be picked over blush pink, ash grey, beige or white.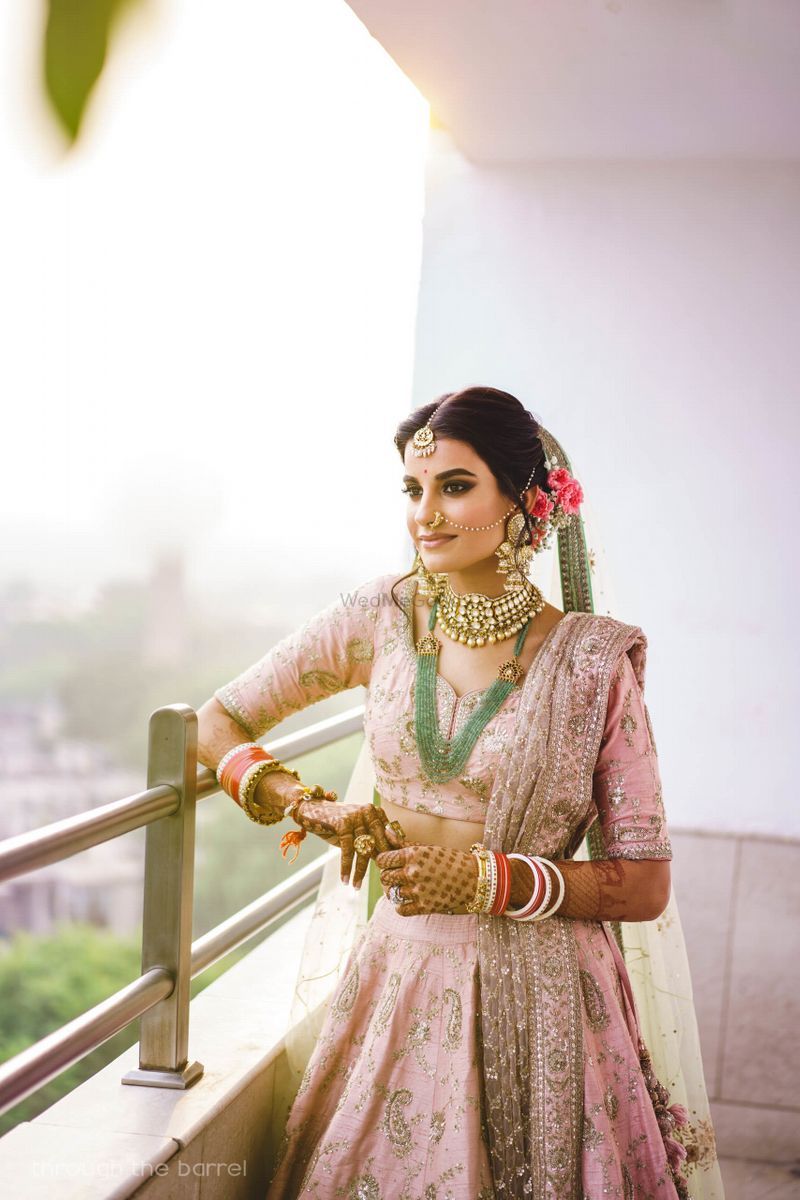 This warm toned bride picked a shade of pastel pink which was perfect for her! (PC: Through the Barrel★ 4.5 )
If you want to consider dark shades, then pick the brighter variants- royal blue over midnight blue, ultraviolet over deep purple and emerald green over bottle green should be your picks!
Olive skin tone: This is the skin tone that a lot of Indian girls have, and a lot of dusky or wheatish brides would come under this category, which can look gorgeous when matched with the right hue! Burnt orange is a gorgeous shade for this skin tone, as are warm pinks and deeper corals.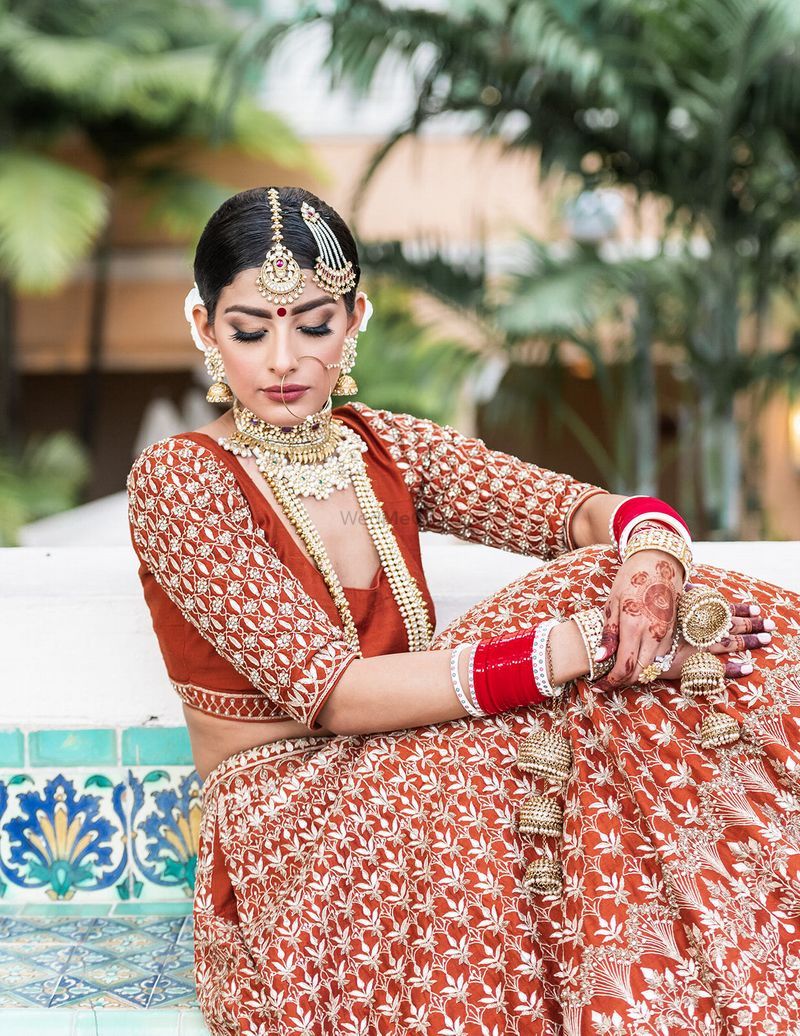 This olive toned bride picked just the right shade- burnt orange which complements her perfectly! (PC: Blink & Co Photography)
Pastels like and mint green and warm pastel pink shades work wonder on this skin tone. Millenial pink is an amazing shade to pick, and so is lilac.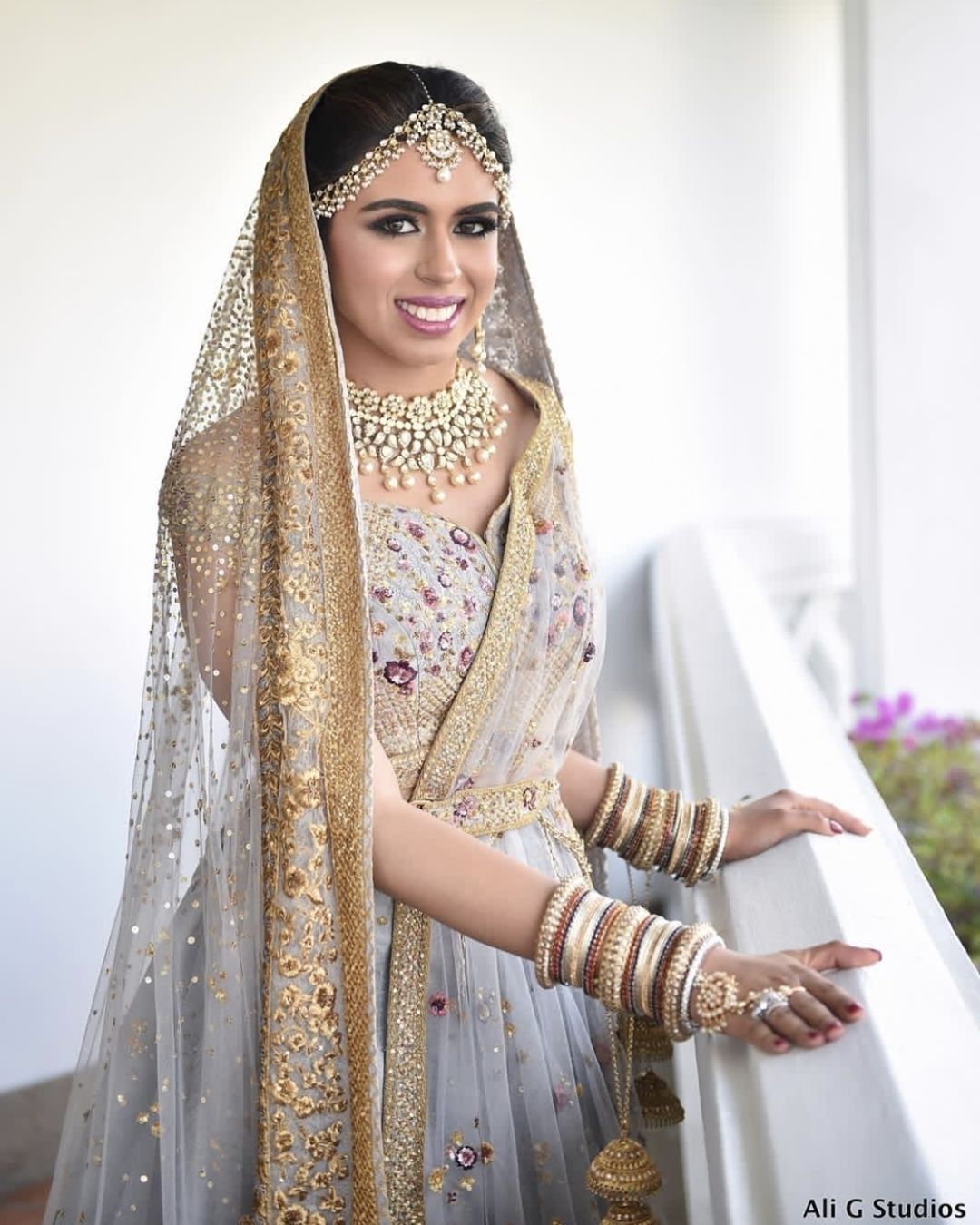 This bride picked the perfect pastel shade for her skin tone- lilac! (PC: @aligphoto)
Anything which is too bright might or might not work depending on your complexion- you have to check that it doesn't make you look too dull- the outfit should complement your skin tone. So avoid cool toned shades of reds, oranges and pinks and neon shades which look ultra bright!
What if you loooove a shade or lehenga which doesn't sit right with your skin tone?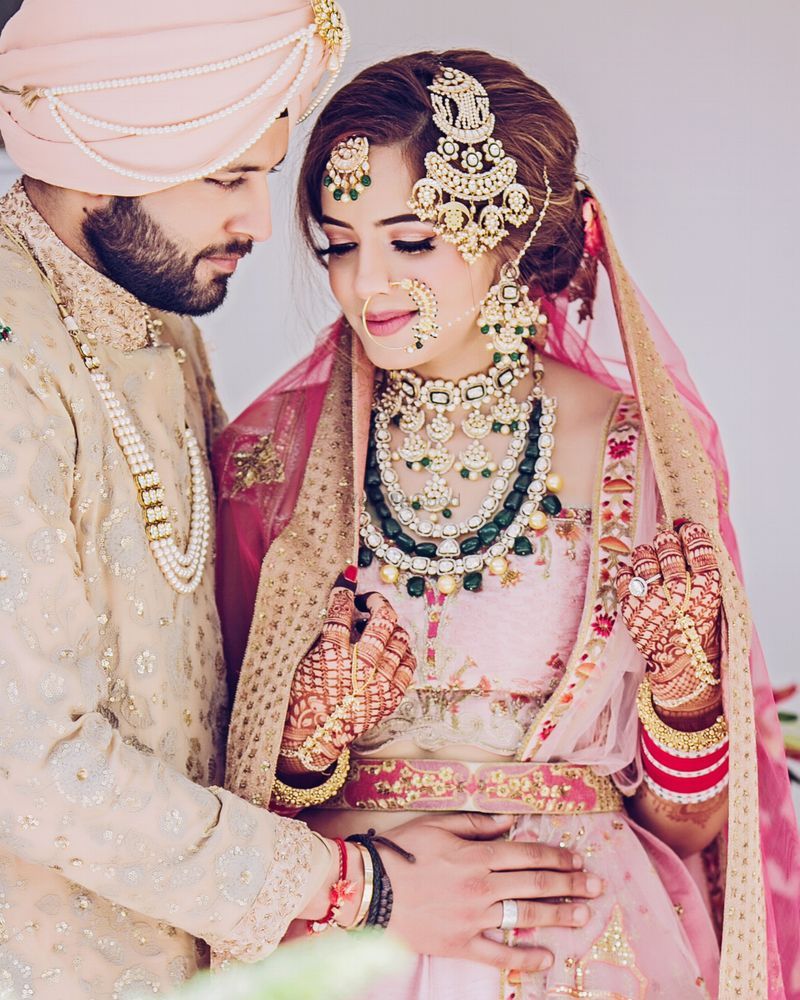 See how the contrasting jewellery and the makeup neutralise this cool-toned bride from looking washed out in light pink? (PC: Mohit Bhardwaj Photography)
Honestly, this is a general guideline, and if you really love something that is not really flattering you, there are hacks around it- you just have to be smarter! Say you're a cool toned bride who loved a beige lehenga, or an olive skin tone bride who's fallen in love with a neon shade of orange or pink? Well, a hack would be to switch up the blouse to a shade lighter or contrasting that flatters you or change the inner lining of the dupatta that goes over the head that gives a glow to the face. You could also add another dupatta of a colour that complements your skin tone into the mix!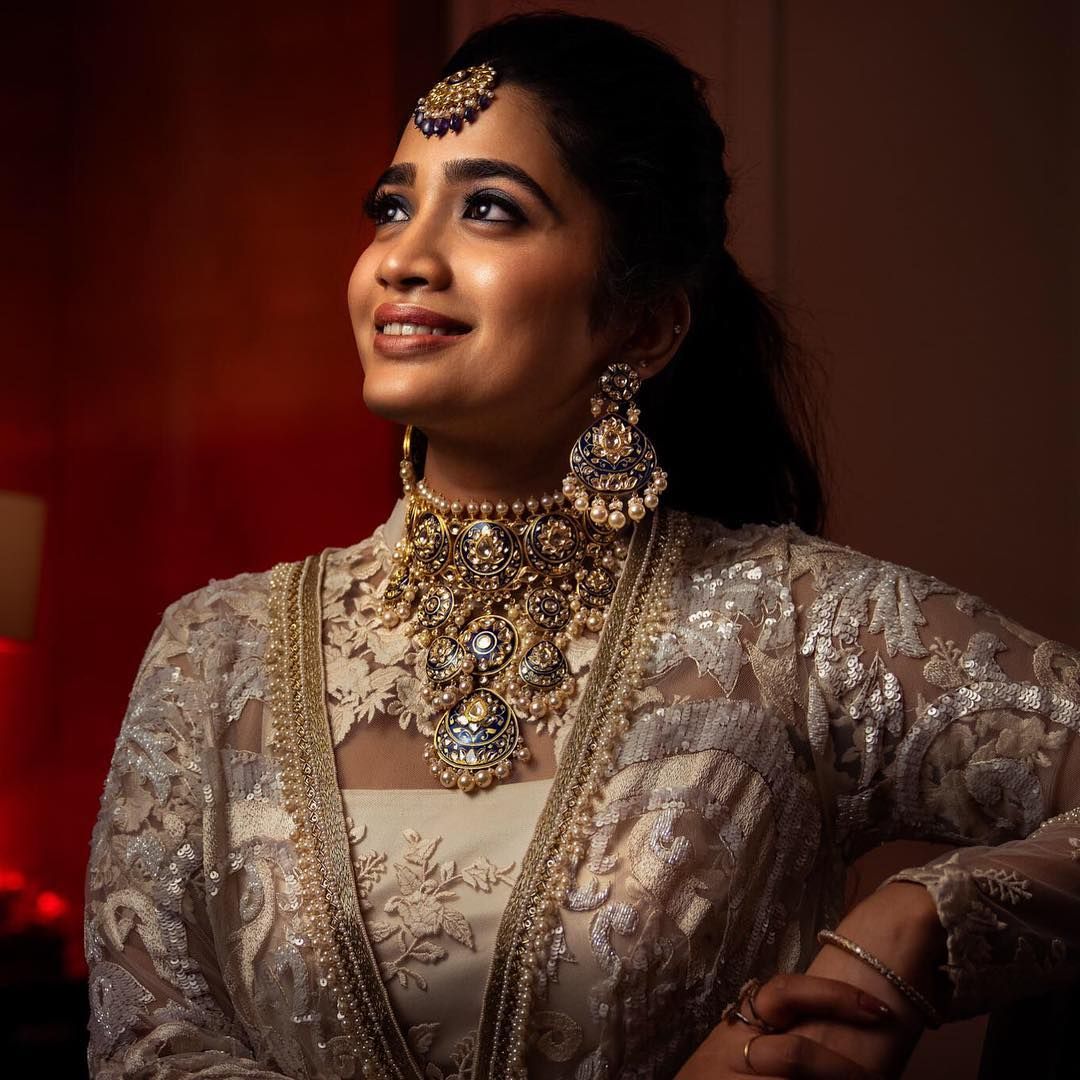 See how the jewellery makes sure that the off white doesn't look too dull on this bride despite the subtle makeup? (PC: Studio A★ 4.6 )
Jewellery can add a pop of colour that suits you if you contrast it with the lehenga and makeup can also play a role in it. A cool toned bride could add a pop of colour on her lips so that a beige lehenga doesn't wash her out, or a dusky bride could go for a pretty nude makeup look with smokey eyes to rock a bright lehenga! The basic rule of thumb? Apply the guide to items that are closest to your face, and play around with colors on the rest of the outfit.