Lesser-Known Super Unique Honeymoon Experiences You Can Have Right Here in India!
BY Sakshi | 22 Aug, 2017 | 1687 views | 6 min read
Why go abroad when there's so much to do in India? All you have to do is a little more research and you can have an experience right here in your country that no place abroad can match! Yes, places so unique and rare, that just seeing them and hearing about them is gonna make you want to plan your next travel ASAP! And the best part is, they are all in our gorgeous country! Whether it's your minimoon, honeymoon or destination wedding, these are places you can consider!
Experience India's First Mobile Luxury Travelling Camp in Nagaland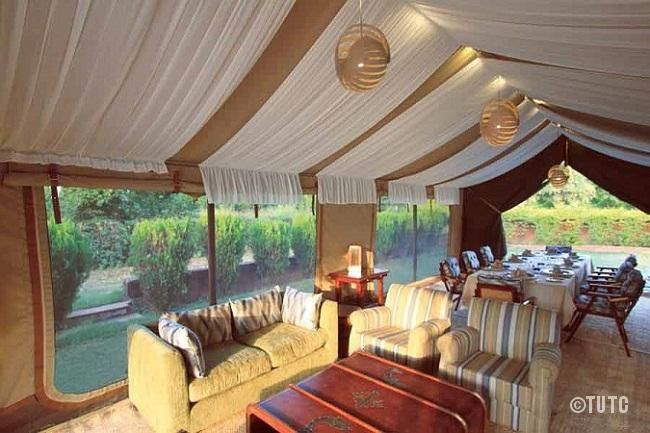 Images via www.blog.tutc.com
The Ultimate Travelling Camp is the perfect combination of a nomadic lifestyle with all the facilities of a super-luxury stay, so basically it's the perfect thing to do for those who love an adventure, but love their luxury as well! Pitch a tent wherever you choose, and glamp away to glory! Among other places that they offer, India's north-eastern part is one of them which is full of pretty surprises! The Kohima Camp coincides with the Hornbill Festival, an annual melange of cultural displays from all 16 tribes of Nagaland, showcasing their rich heritage in this colourful pageant.
Find out more about it here.
Have the best breakfast of your life by the brook in Mussourie!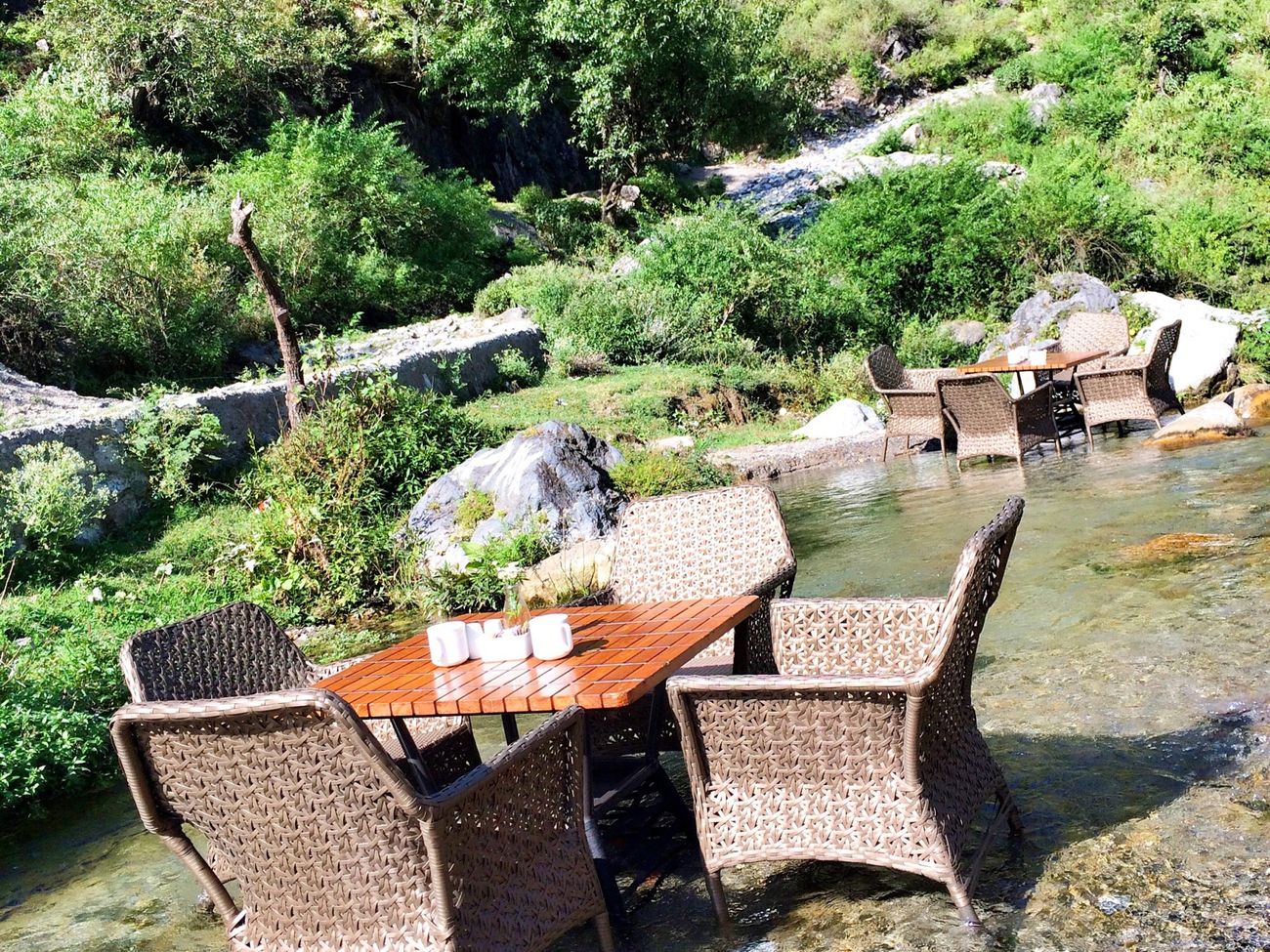 Image via Urbaneye.in
Yup, this just might be the most luxurious breakfast in India! The JW Mariott Walnut Grove Resort and Spa in Mussourie has a breakfast no other place can beat- not in terms of the food, but the view! A resort in the foothills of the Himalayas, this has an outdoor breakfast with a view so gorgeous, that you might not believe your eyes! Breakfast tables are laid in a gorge in the middle of the stream, and it looks absolutely blissful!
Find out more about it here.
Chill with a view of the backwaters in a luxurious cruise stay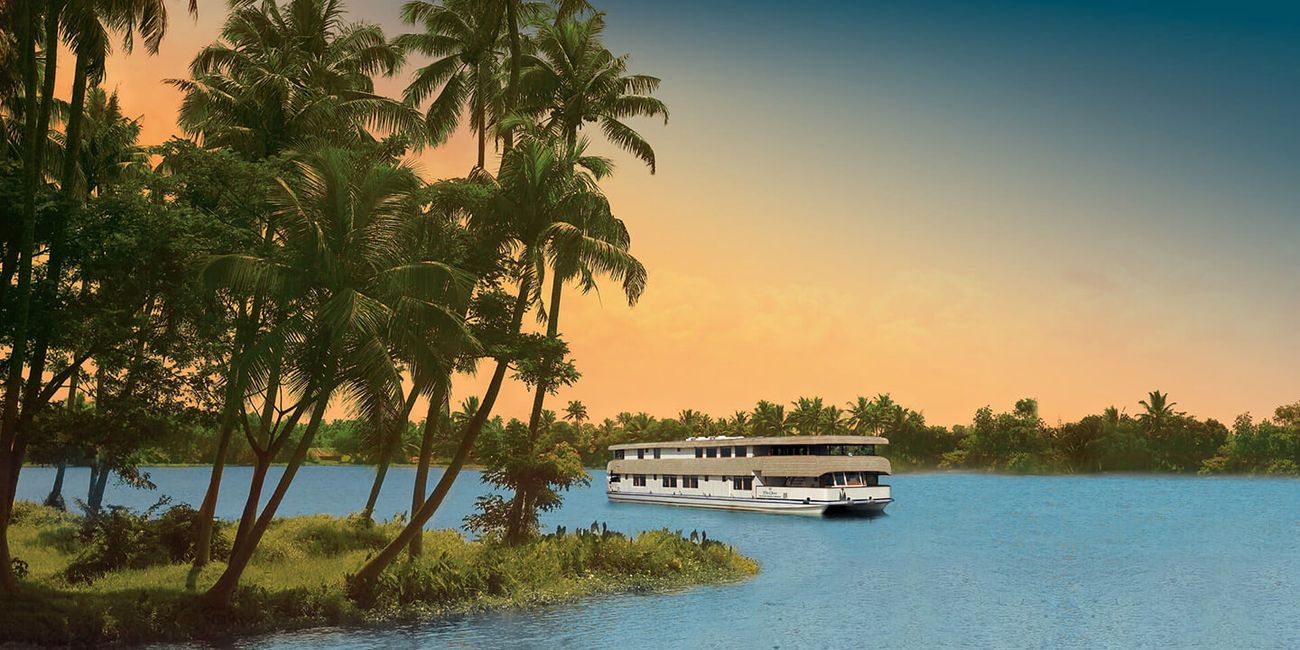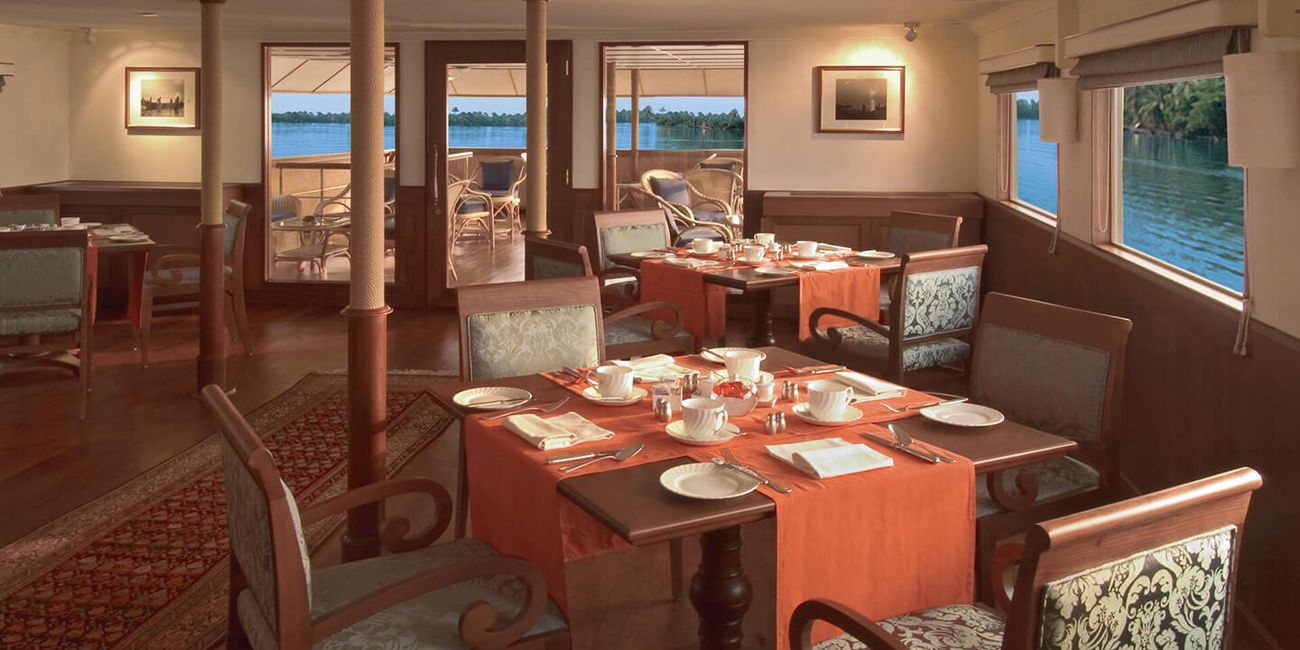 Image via Oberoi Hotels
Luxurious room- check, fantastic food- check, and a view of the 'Venice of the East'- check check check! Spend a few relaxing days and nights on the Oberoi Vrinda Cruise as it cruises through the backwaters of Allepey, which is breath-taking! While it does not function during the monsoon, this is one trip that's sure gonna rock your boat!
Find out more about it here.
Feel like a celebrity in your own hired Private Plane!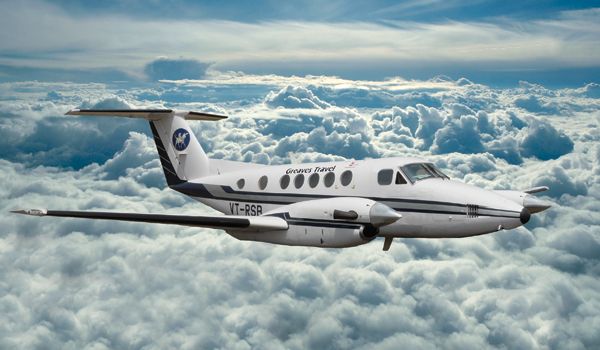 Image via Greaves India
Fly to the Himalayas or to God's Own Country, but in your own plane! Yup, you heard that right! Greaves India lets you hire your own plane and pilot to whichever destination you want! It's got style, class, comfort, luxury, and most of all, privacy- what more do you want? Plus, you get to decide the time and place, without waiting in long queues! Did you know something like this even existed in India?
Find out more about it here.
Discover Goa like never before with it's best kept secret!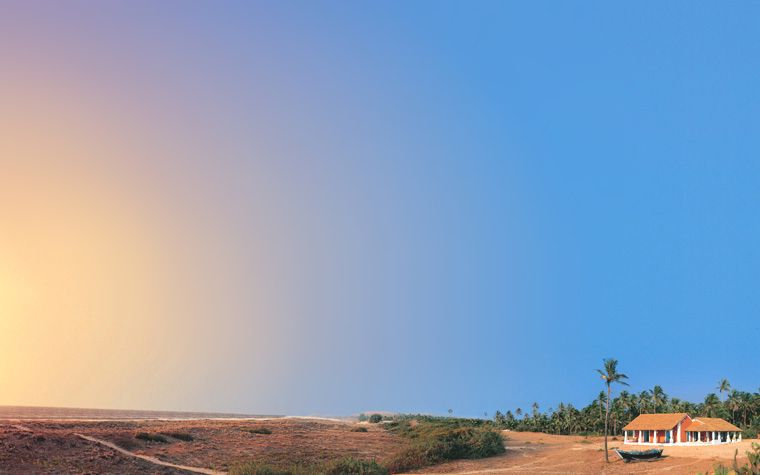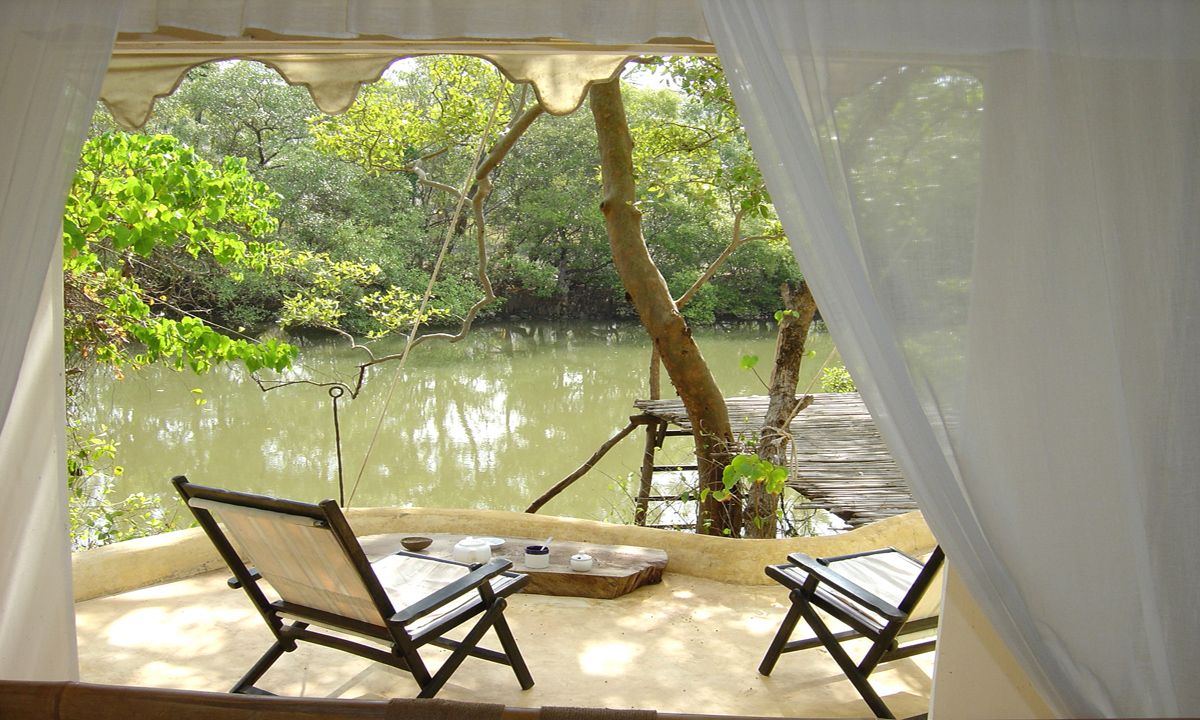 Image via www.aseascape.com
'Elsewhere' is one of Goa's best-kept secrets! By a beautiful creek in a part of Goa you probably have never been to before somewhere around Morjim, lies 'Elsewhere', which has a small beach hotel so amazing, that you'll be surprised at how you never knew about it in your gazillion visits there! You can stay in tents or the beach house, and is the perfect romantic setting for some downtime! It might be hidden, but it's still a luxury resort!
Find out more about it here.
Take in the beautiful sights of Rajasthan with a Balloon Safari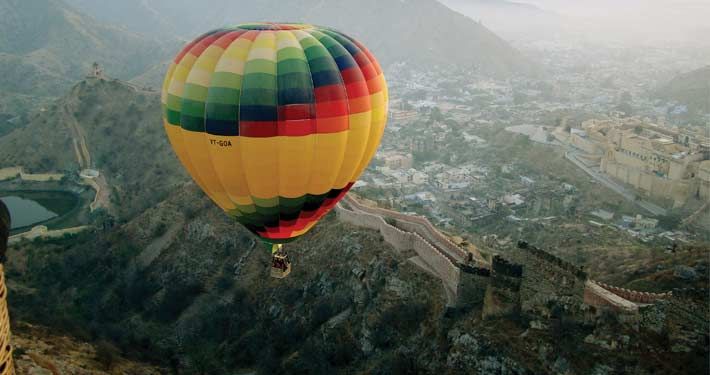 Image via Skywaltz
It might not have as many balloons or the rocks of Cappadocia, Turkey, but this one does has its own killer view! Waltz in the sky over Rajasthan in this hot air balloon service, which is luxurious and adventurous at the same time. Currently they have operations in Neemrana, Udaipur, Pushkar and other cities in Rajasthan.
Find out more about it here.
Relax in a room right by a gushing waterfall in Kerala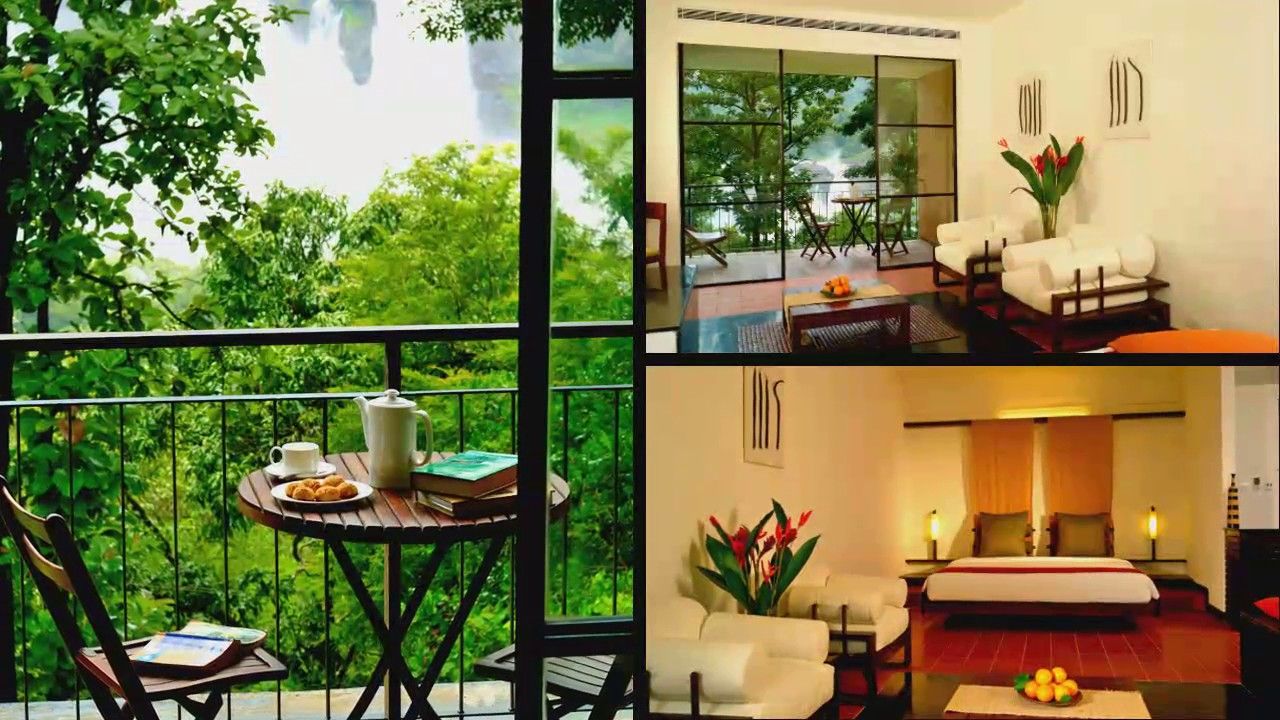 Image via Youtube
Imagine staying in a room with a view of a stunning waterfall from your windows and balcony? That is possible at the Rainforest Boutique Resort, tucked right into the lap of nature. Located at the Athirapally waterfalls at Chalakudy, Kerala, this one is a boutique hotel set in 7 acres of virtually virgin rainforest. Who knew, right?
Find out more about it here.
Ski in the slopes, play golf or rejuvenate at a spa in the mountains near Srinagar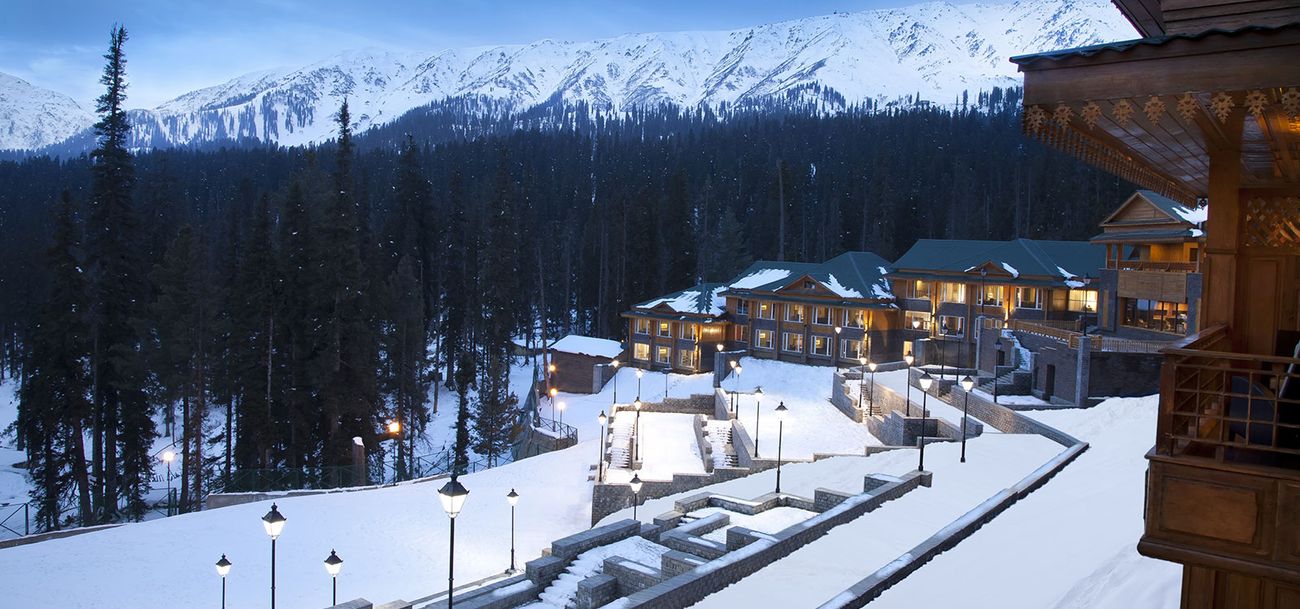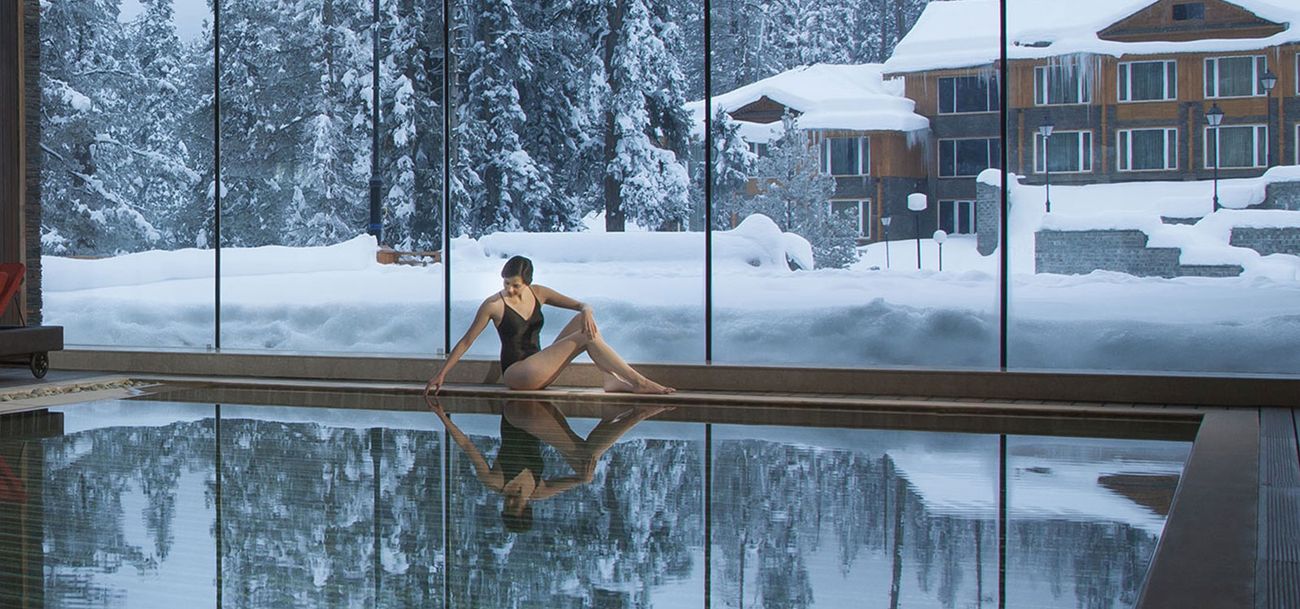 Image via Khyber Hotels
The Khyber Himalayan Resort and Spa located 8,825 feet above sea level in the Pir Panjal range of the Himalayas, can give you a pristine setting that you might have never seen before! With majestic views of the Affarwat Peaks, The Khyber Himalayan Resort & Spa is spread over 7 acres of a sylvan coniferous forest. You can trek and picnic through unspoilt forests, ski down the mountain slopes or even tee off on the world's highest golf course! The highlight of your experience at Khyber Himalayan Resort and Spa will be the wellness treatment at The Khyber Spa by L'occitane.
Find out more about it here.
Stay in a luxury camp in the middle of a National Park in Ranthambore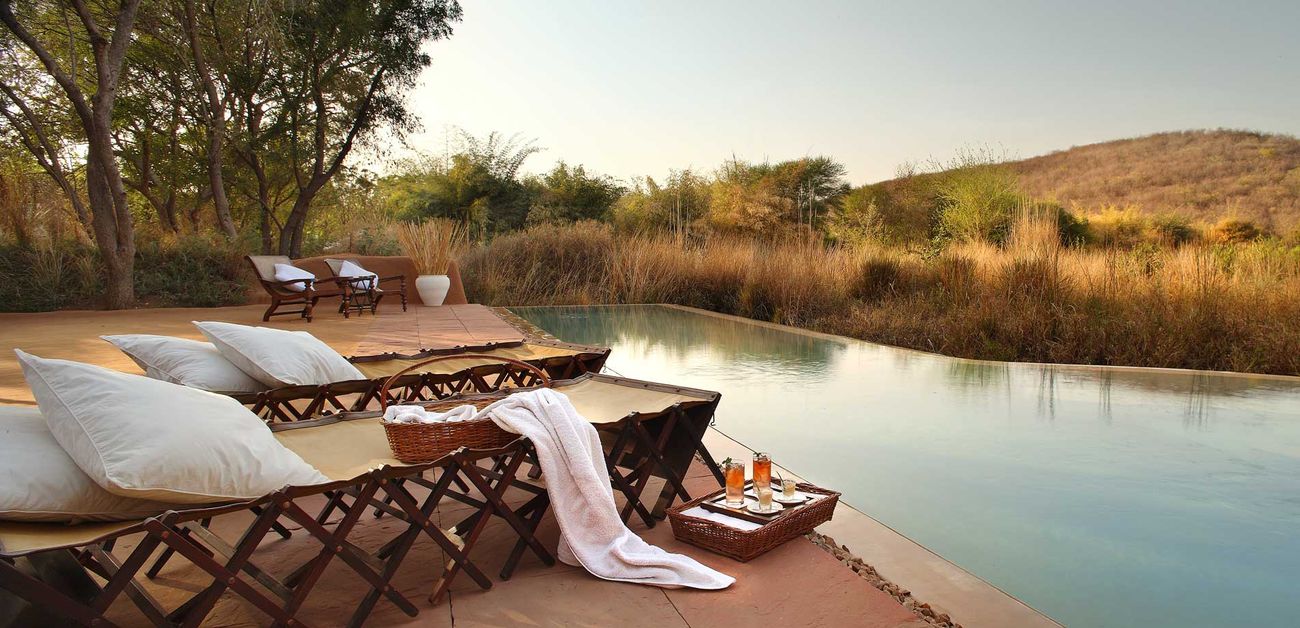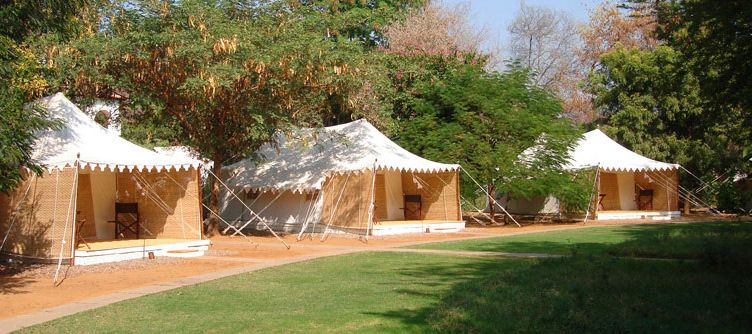 Image via Ranthambore National Park and Sujan Luxury Camps and Palaces
Property of the Sujan Luxury Camps and Palaces, the Sherwani Bagh Hotel which looks like a 1920s classic safari camp is reminiscent of the shikar camps and the bandobast of another age. And the tents are simply stunning! If you want to enjoy in the lap of nature but with all the luxuries, then this resort located in the heart of Ranthambore National Park is an amazing option!
Find out more about it here.
Feel like royalty while staying at this 18th Century Palace in Rajasthan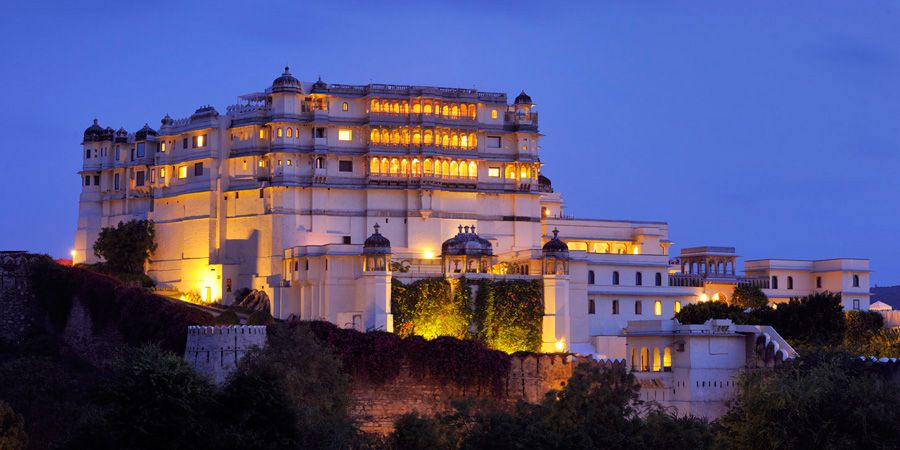 Image via Rajasthan direct
Nestled in the Aravalli Hills of the Udaipur area, RAAS Devigarh, an 18th century palace invites visitors to experience this outstanding heritage property which has been transformed into one of the premier five star hotels in Rajasthan. And let's just tell you that it's gorgeous! Situated on the clifftop, it has a stunning black marble pool and a private sun deck which welcome you to gorge on romantic views of fiery sunsets across the hills. A cool blend of the old and the new, we're sure you're gonna feel like royalty here!
Find out more about it here.
So, ready for the trip of a lifetime without the visa hassles?