Lively Beachside Wedding With A Bright & Happy Mehendi
BY Sakshi | 10 Jul, 2020 | 8373 views | 4 min read
Oh, how we can't wait to travel again! While we all dream of the times when we would, let's just make ourselves feel better with a pretty beachside wedding! And the vibe that you get from this one is that of pure fun- it might be in an exotic location like Bali, but the wedding seems full of happiness and a lot of love. Divya and Abhimanyu's wedding stands out for a lot of reasons, one of them being the bright and vivid mehendi and the gorgeous sundowner! Take a look.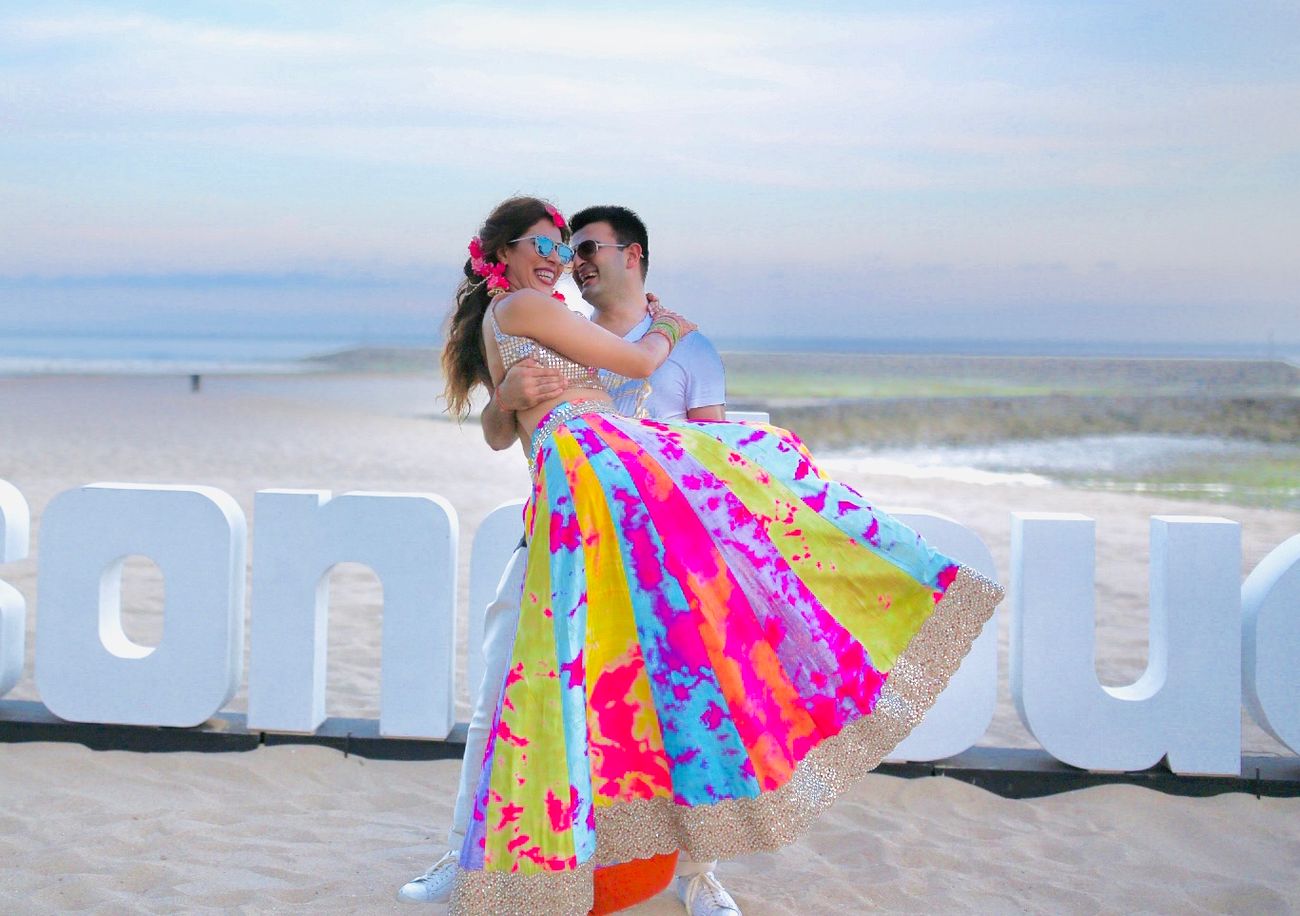 Meet Divya & Abhimanyu 
Our story is one of a leap of faith. Being 90s kids and having watched DDLJ countless times - I spontaneously decided to go meet this boy living in Switzerland (I was living and working in San Francisco at that time). A dinner date at a blind restaurant brought back the familiar as we ate and spoke without being able to see each other. This was followed by a karaoke session to classic 90s Bollywood pop songs on long scenic drive to the Chocolate factory, where we lived out our childhood again. Having a night of wining and dancing with him and his parents made me feel like I was home. Over a short but eventful 4 days was enough to convince us - that we were meant to be.
Shagan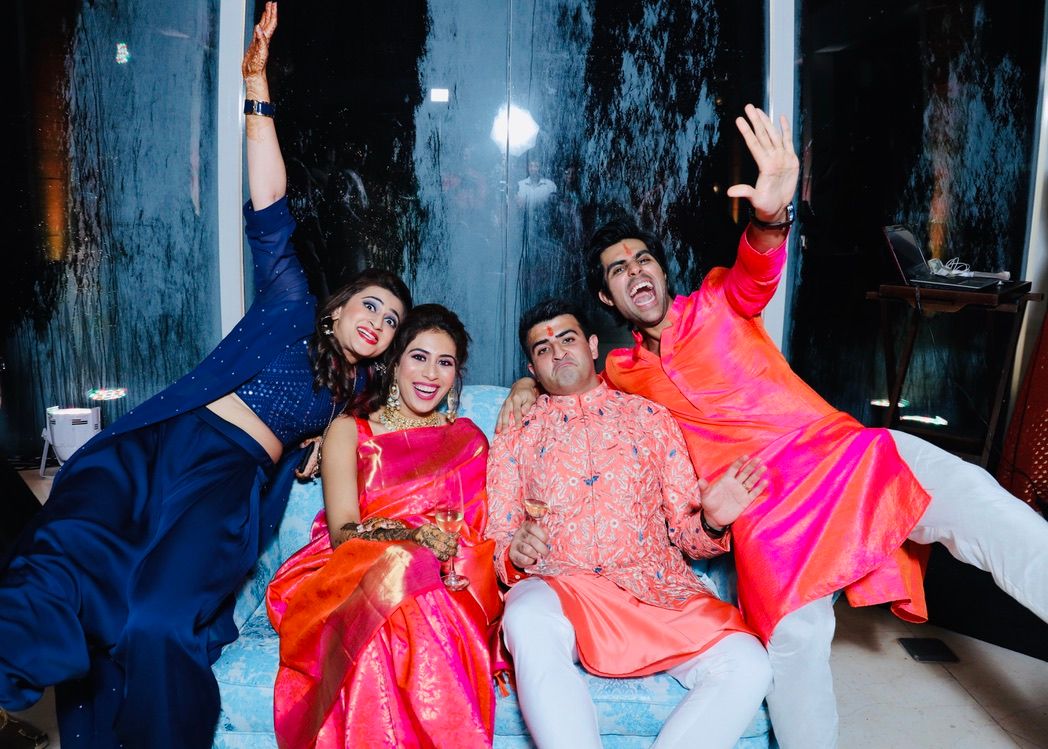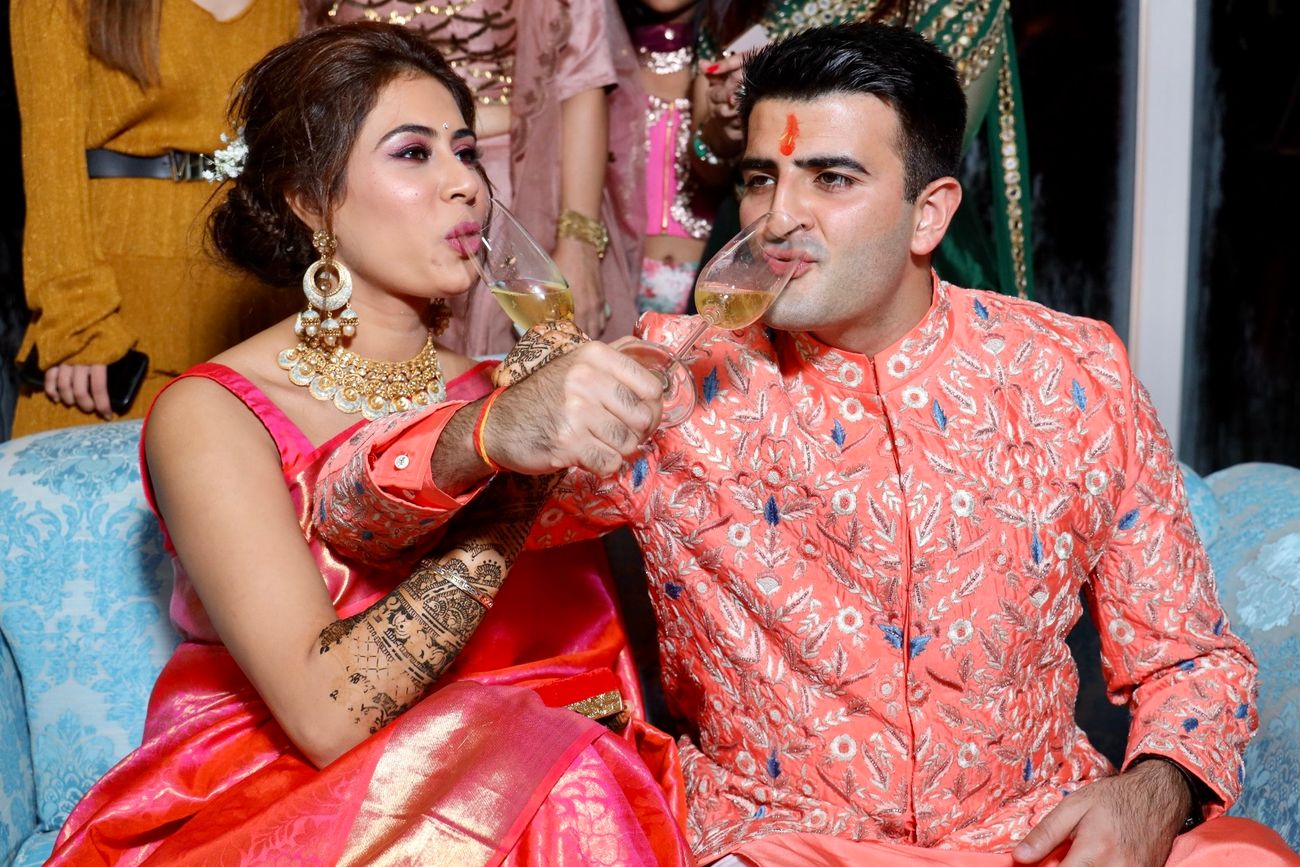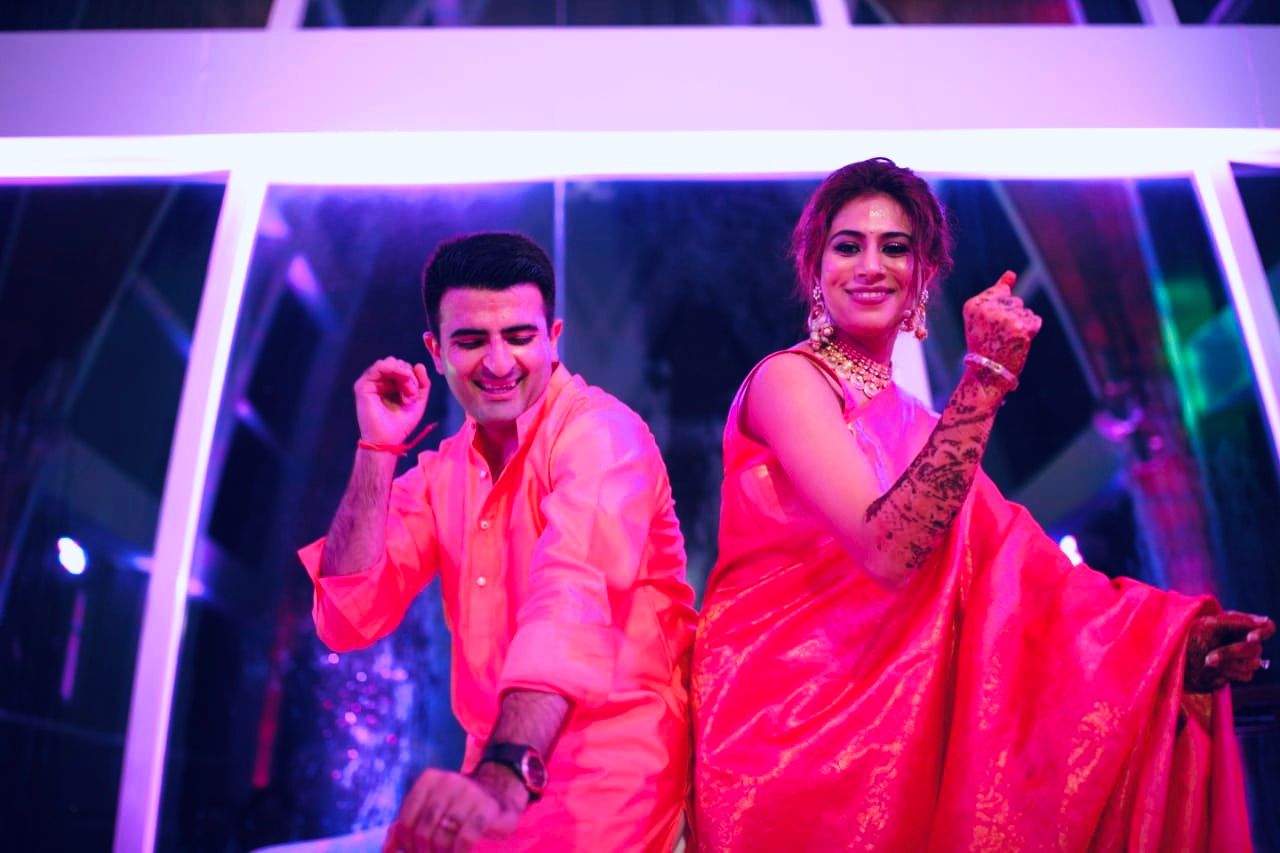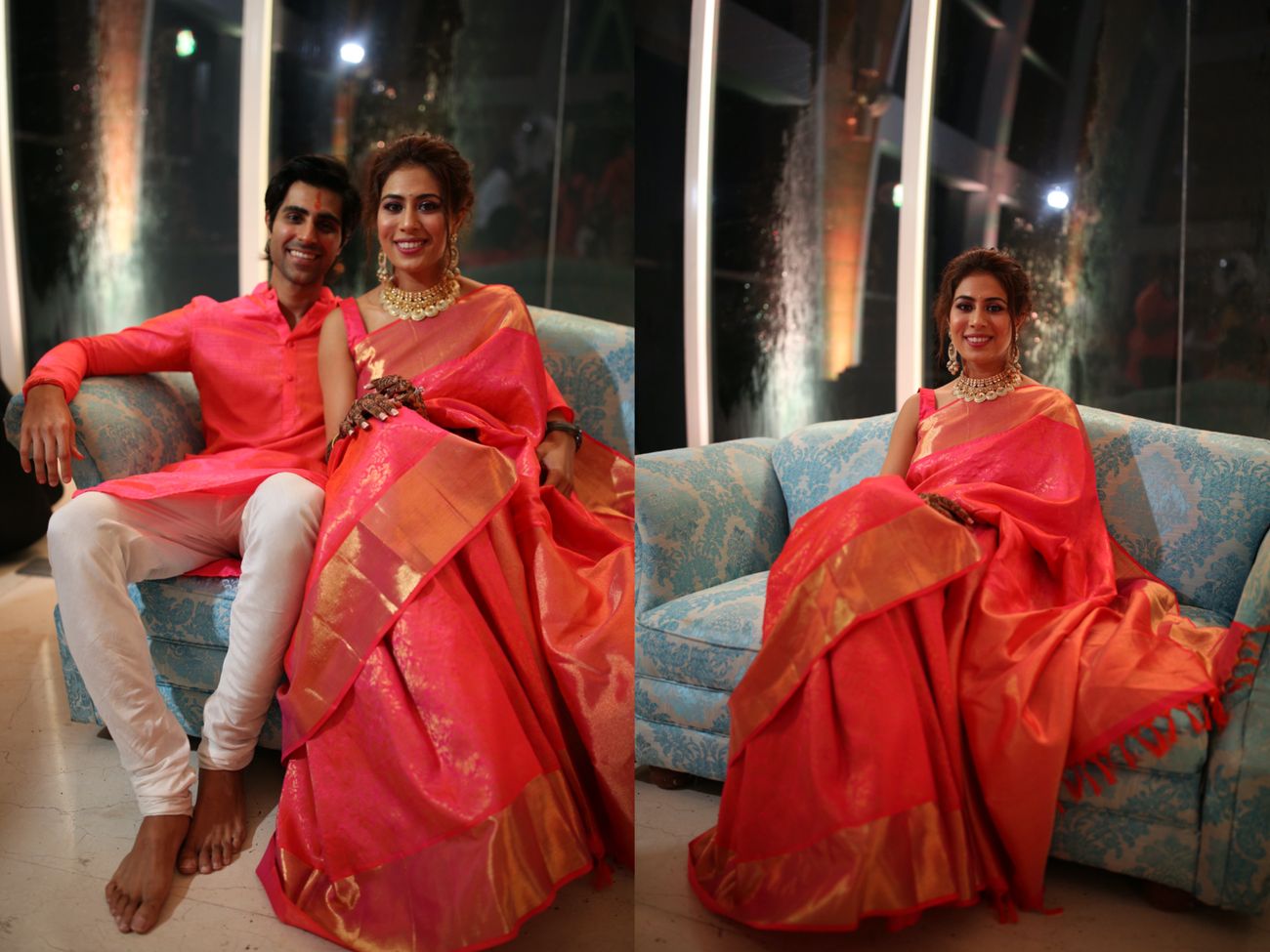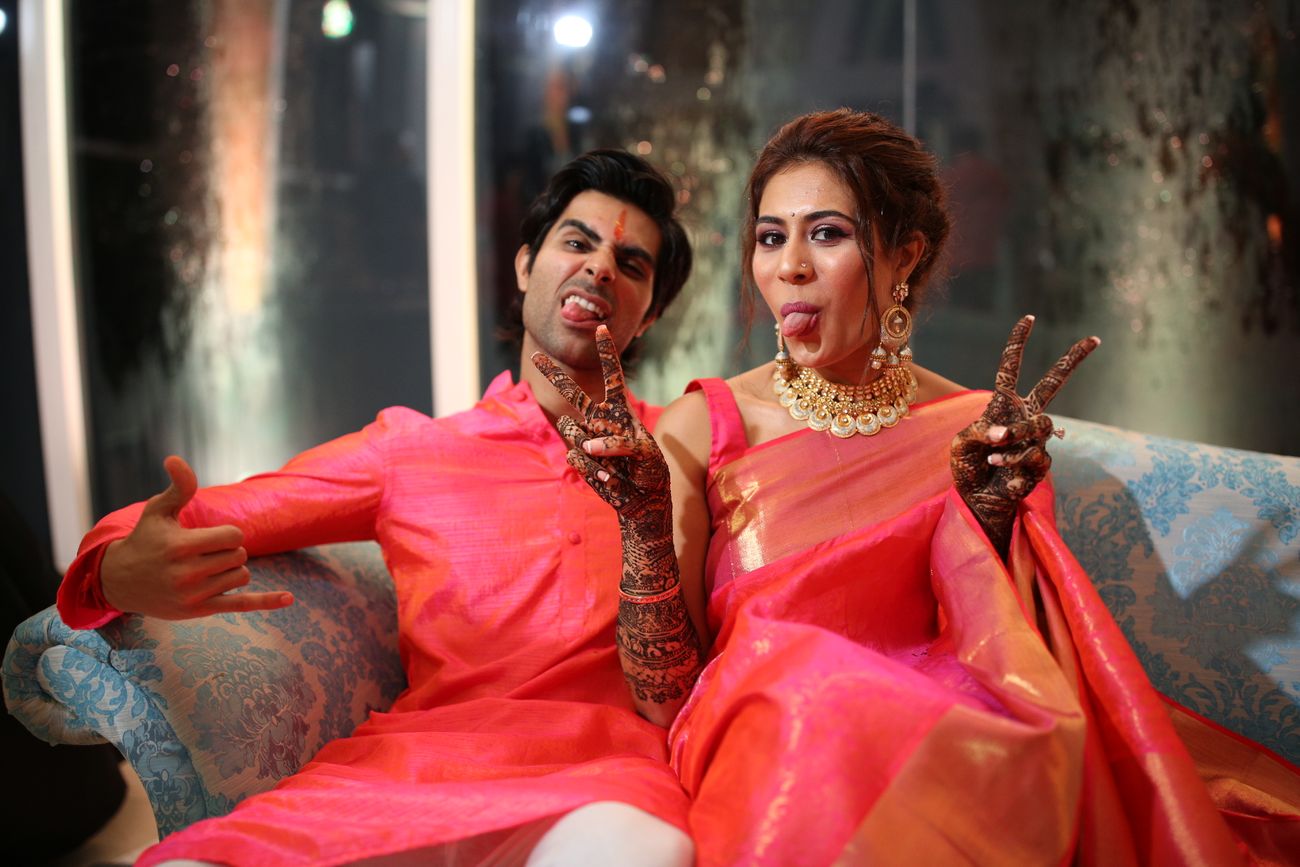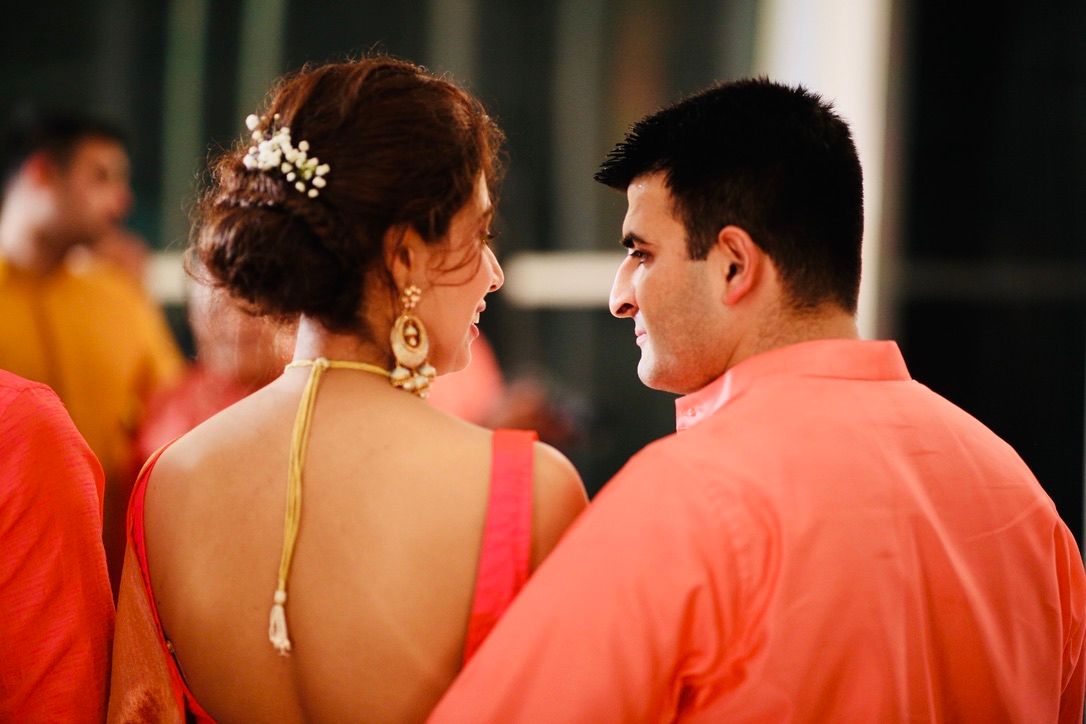 Mehendi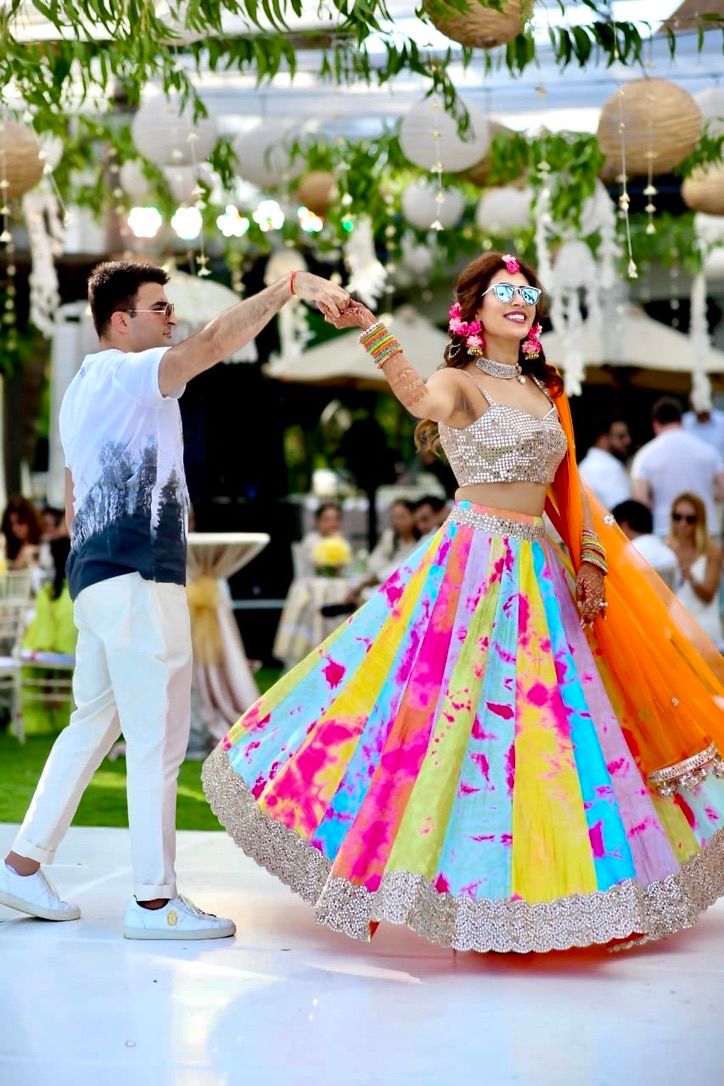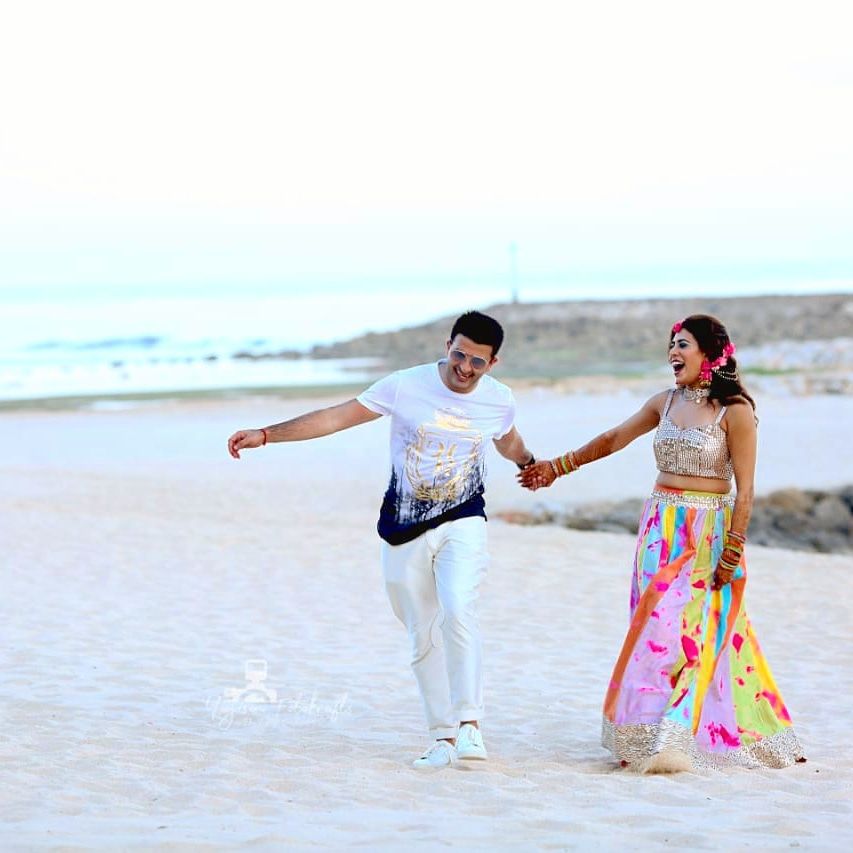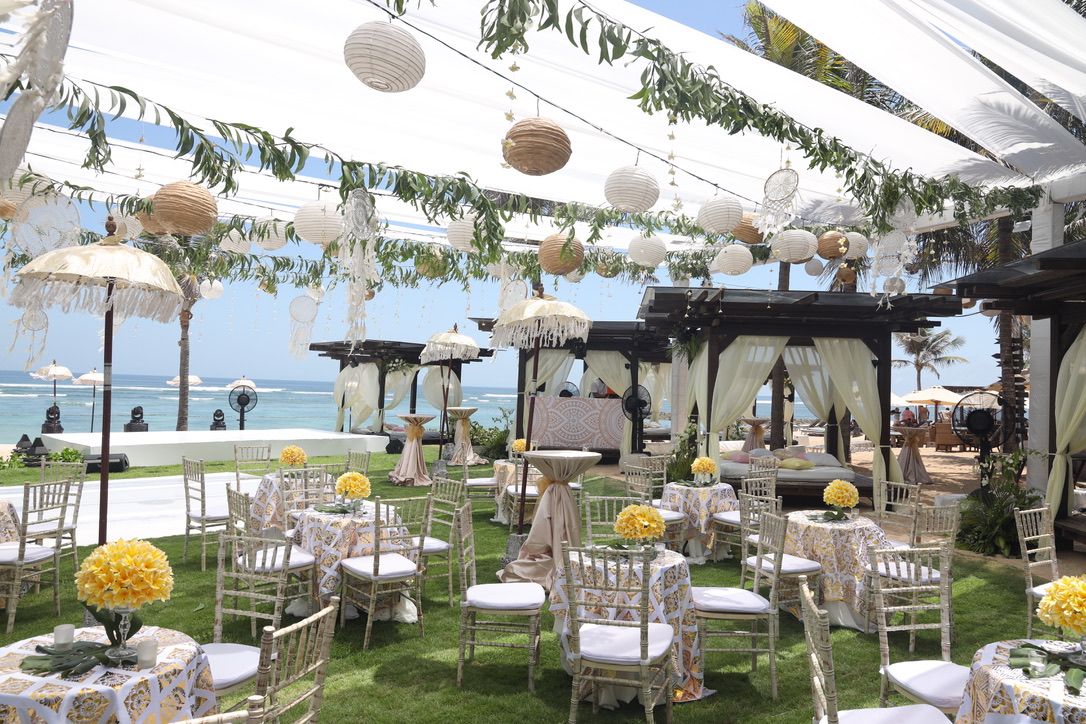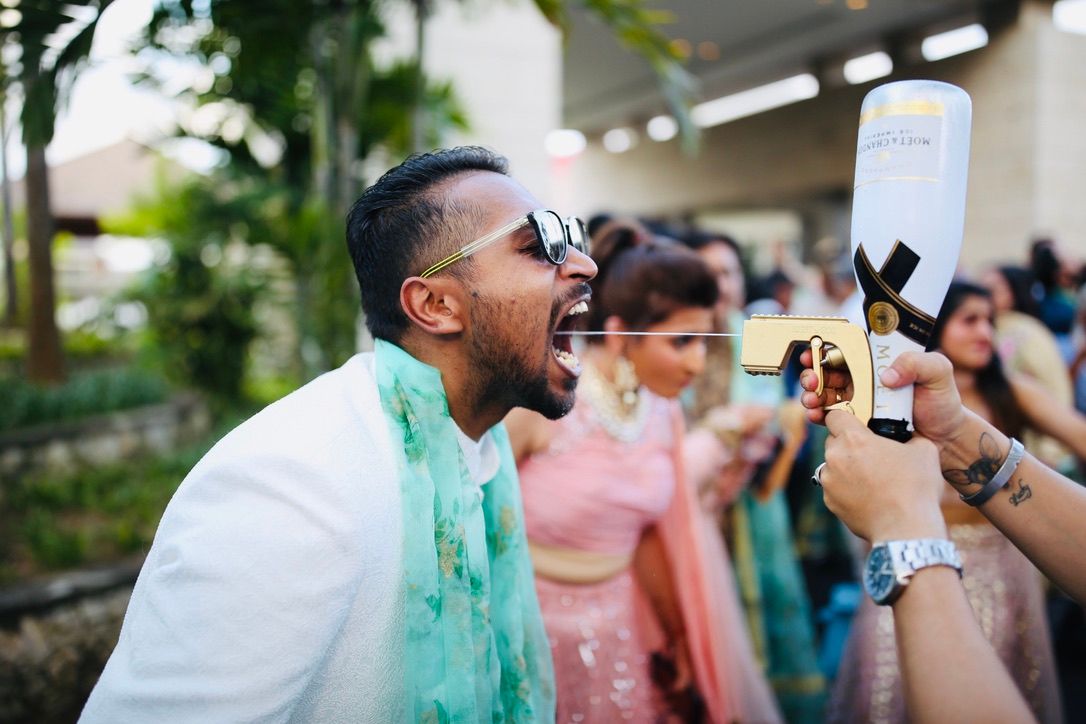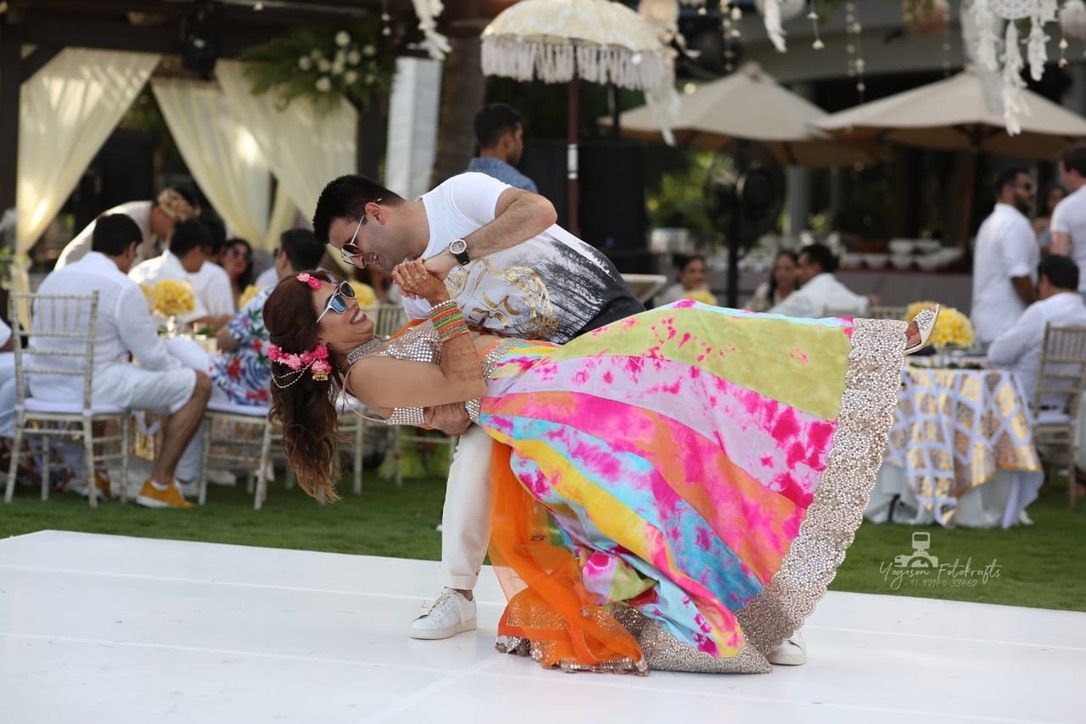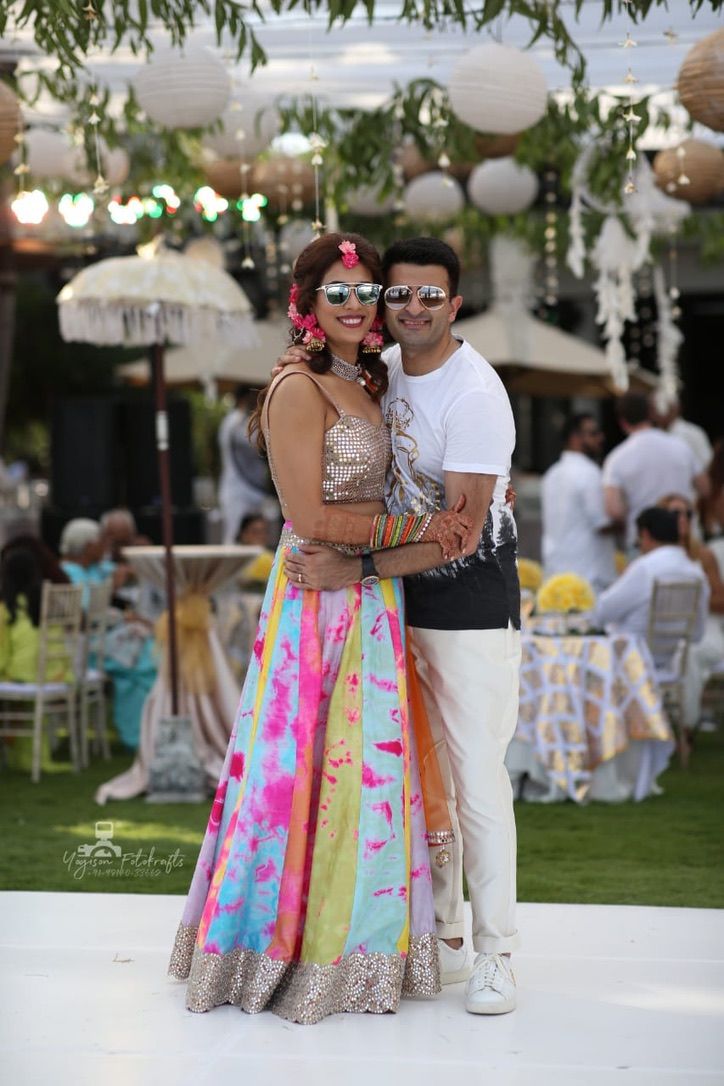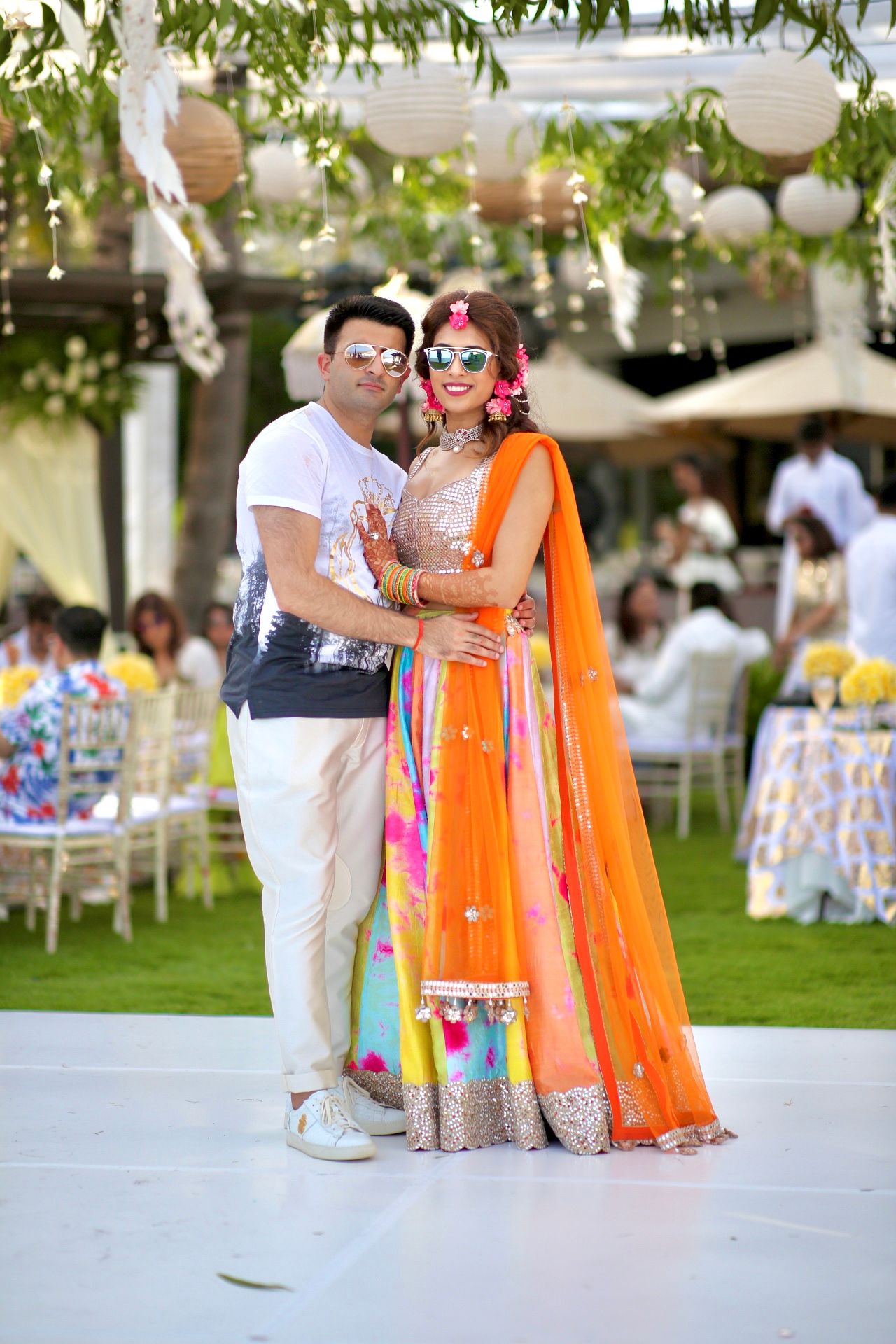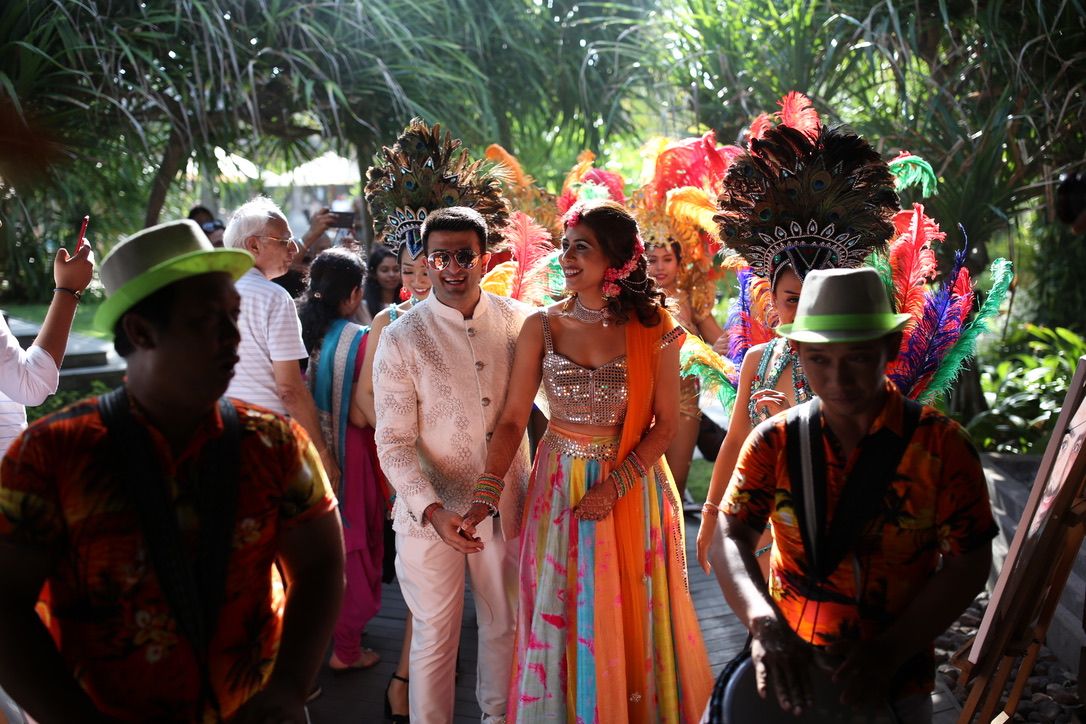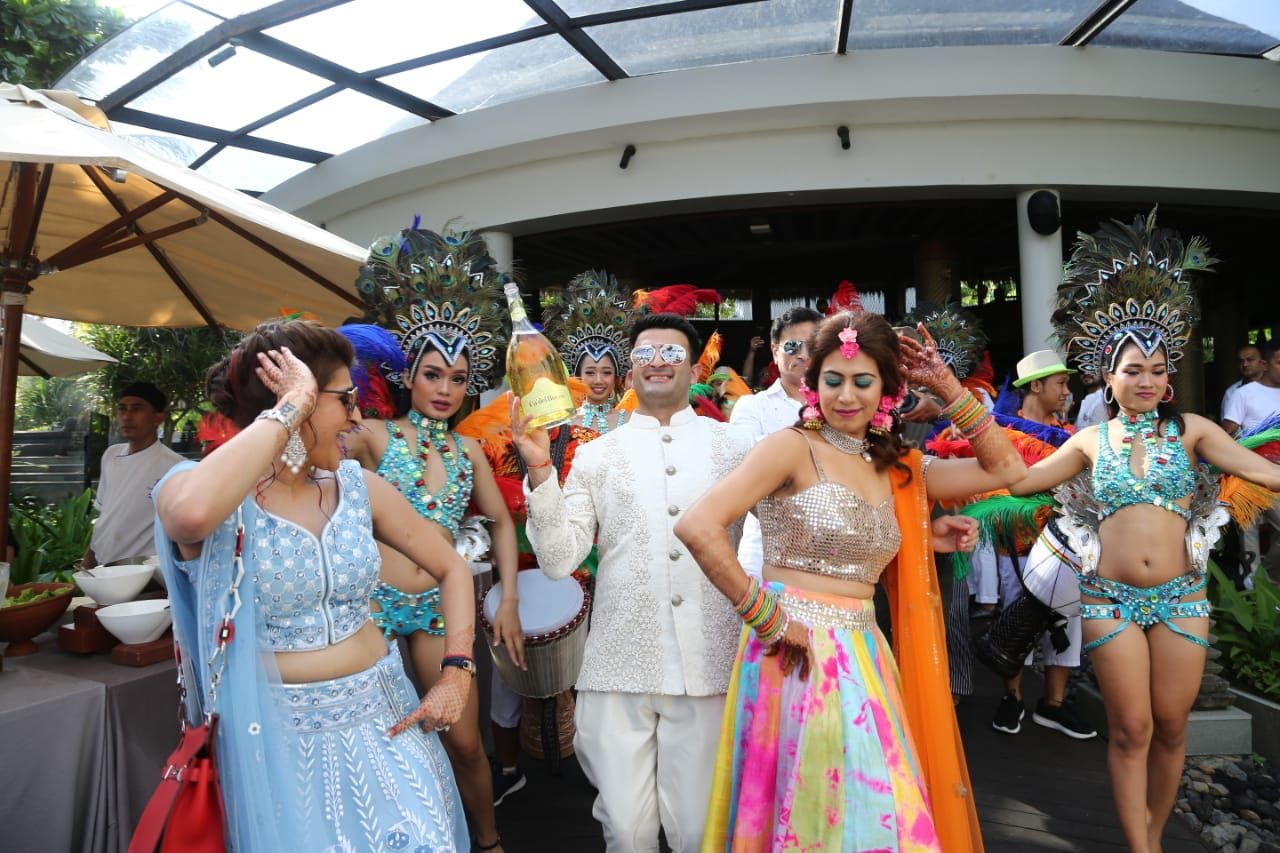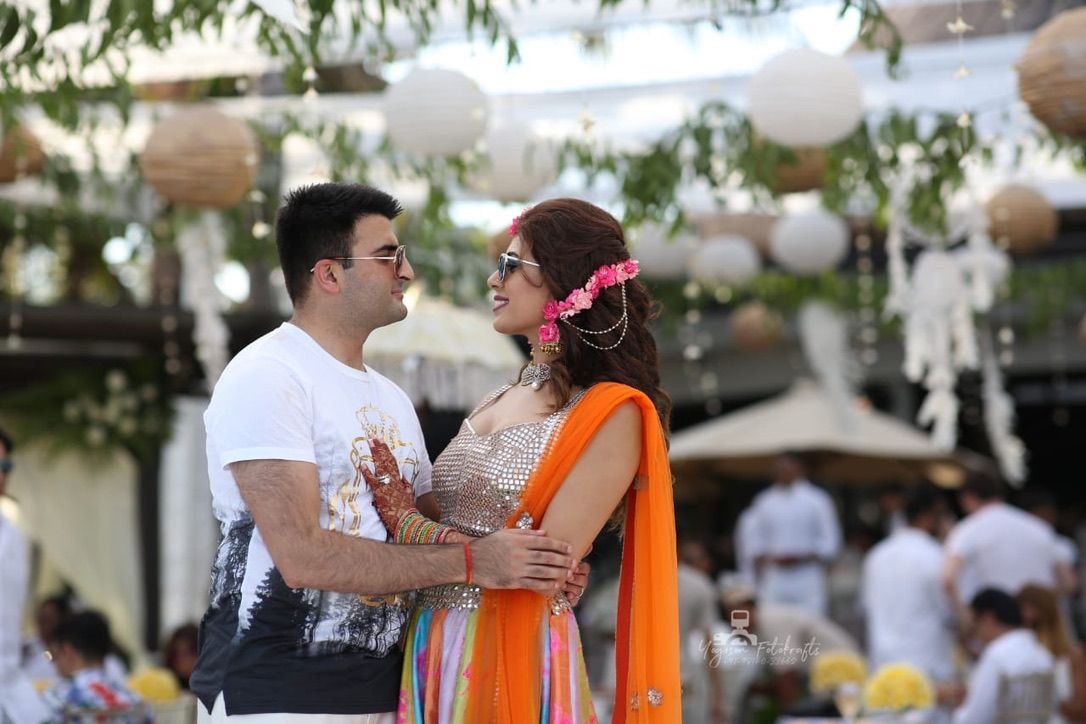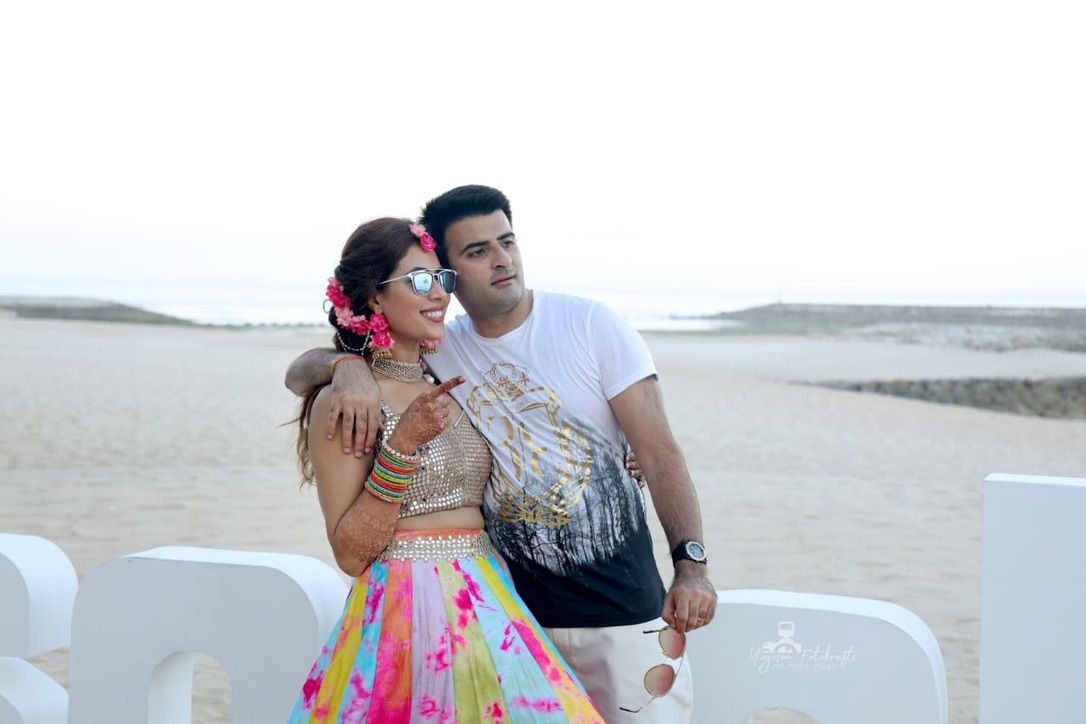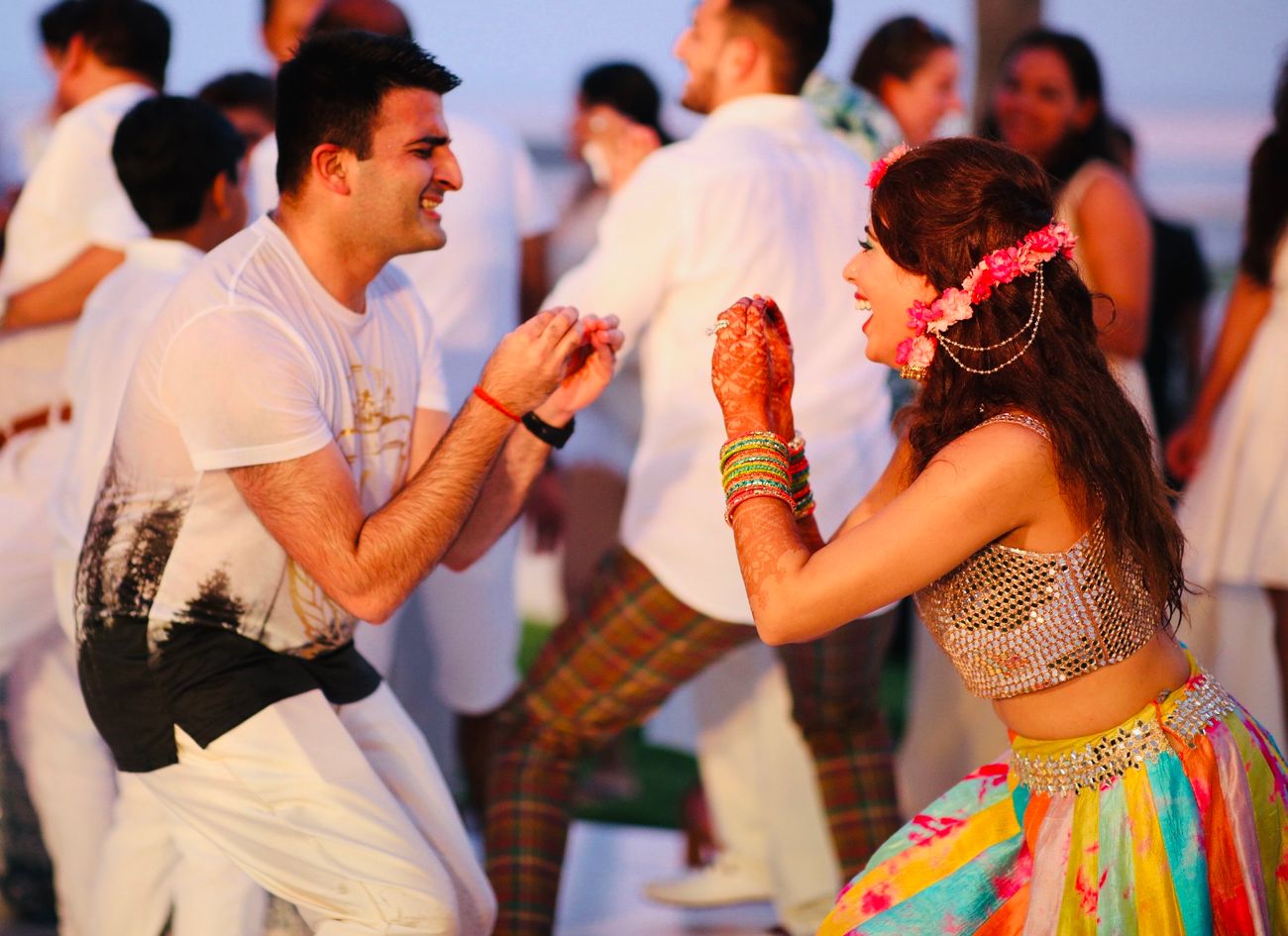 Sundowner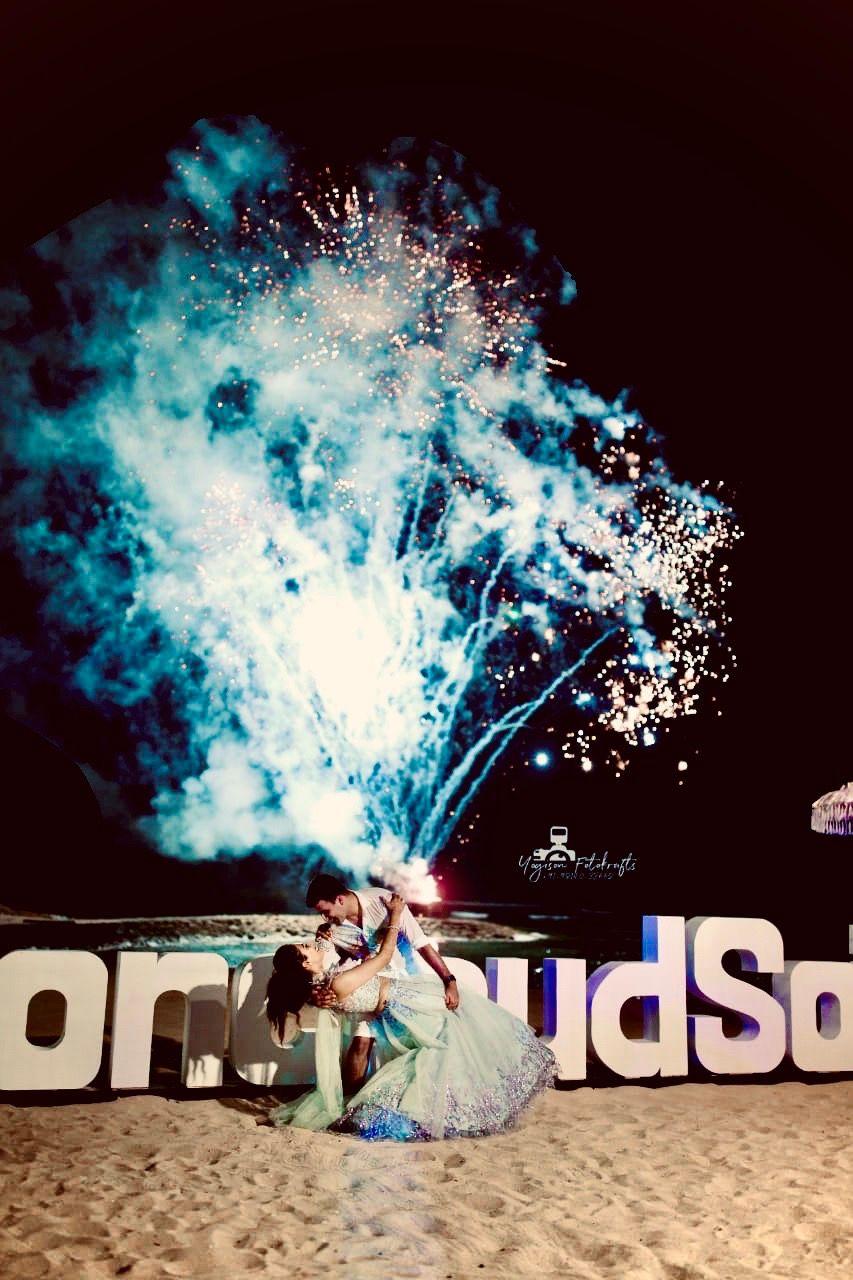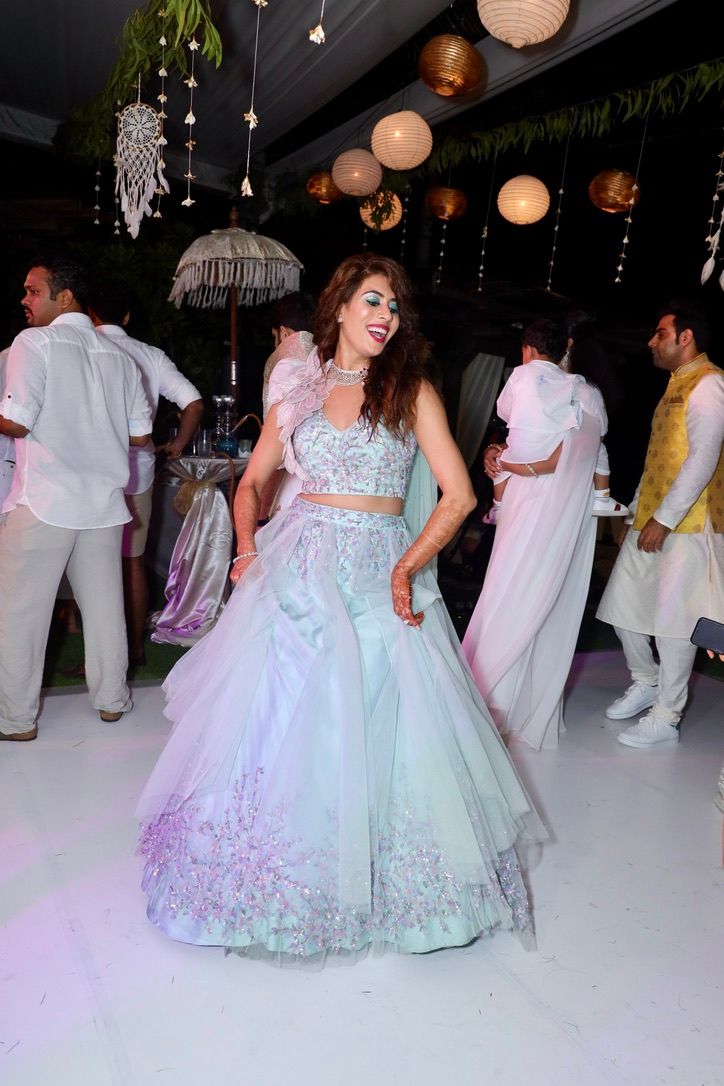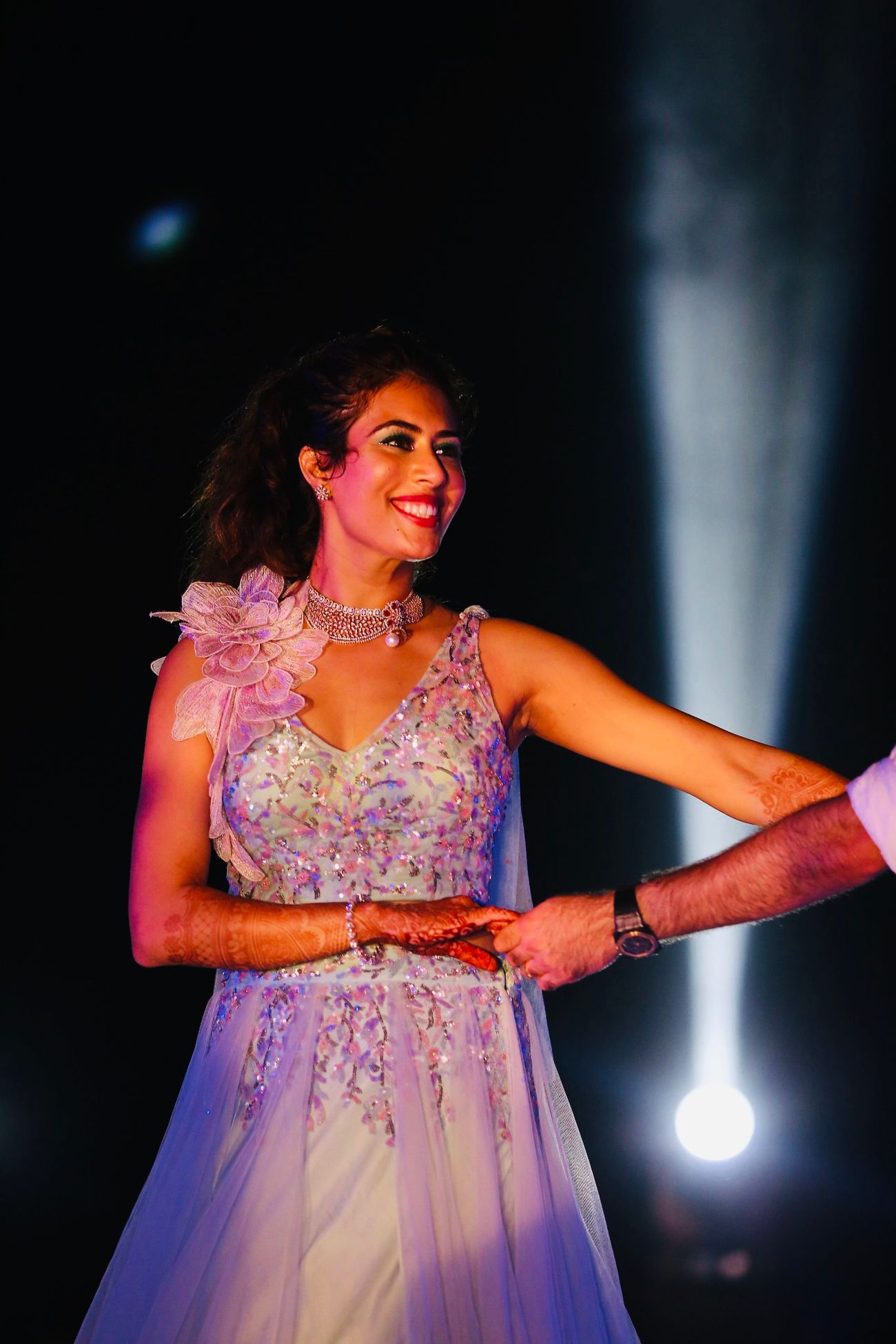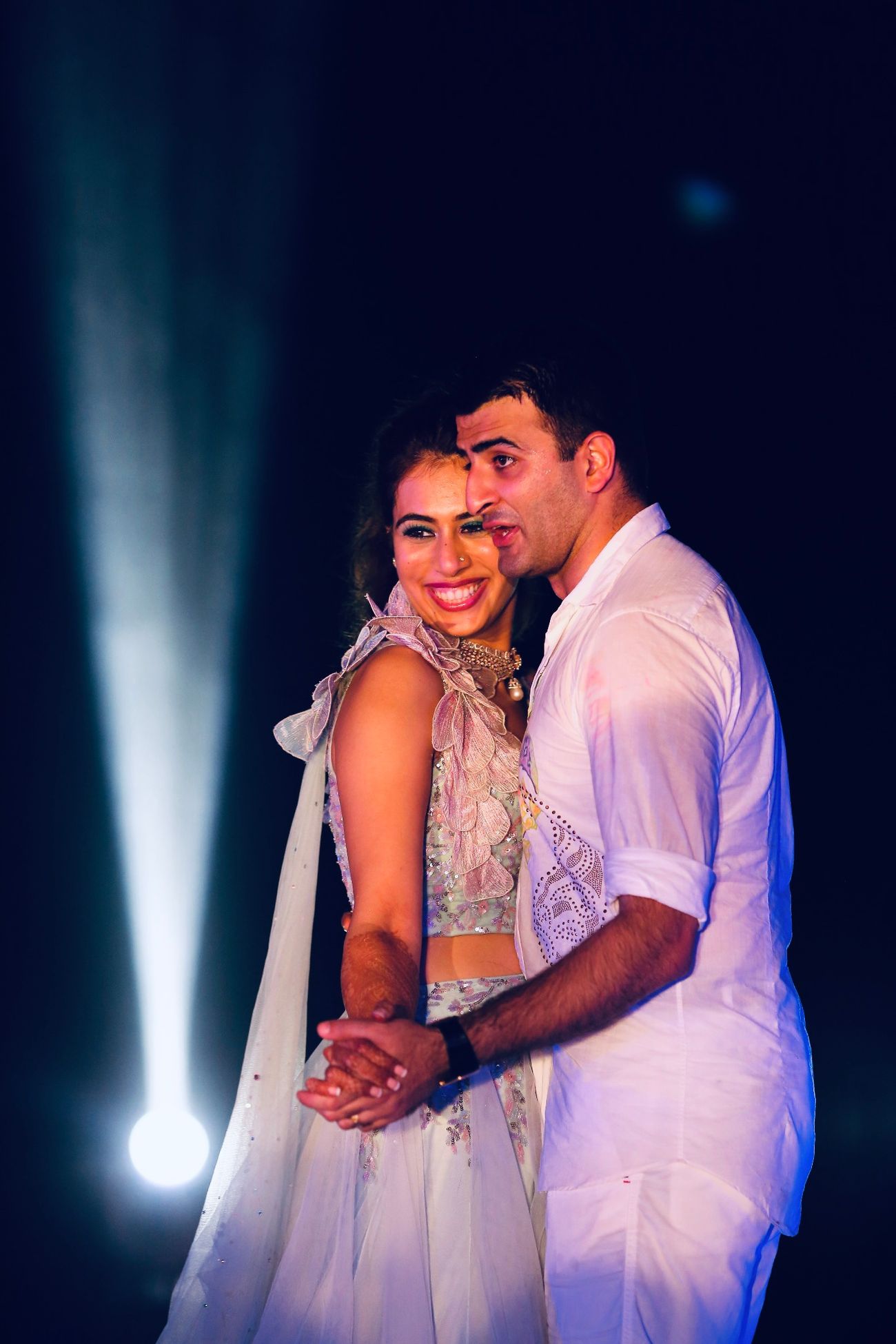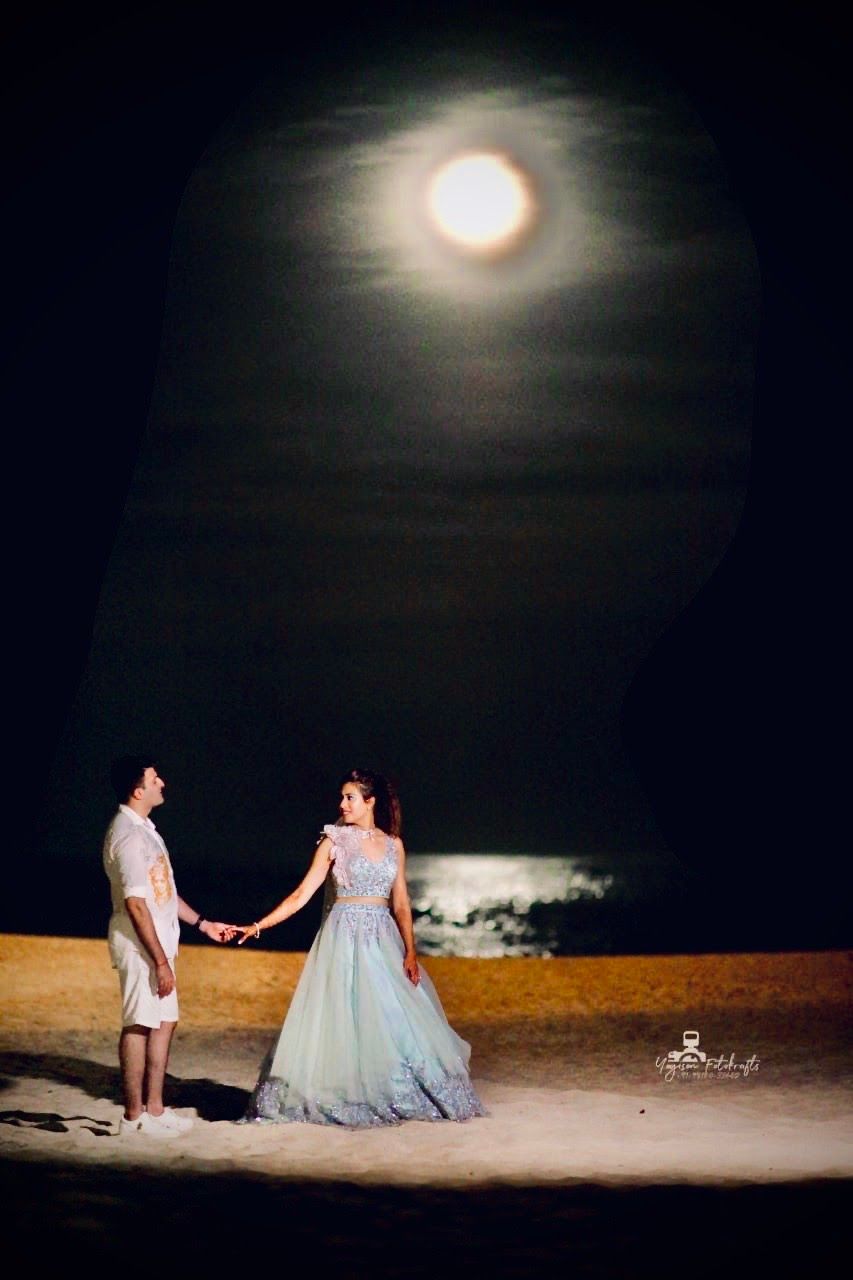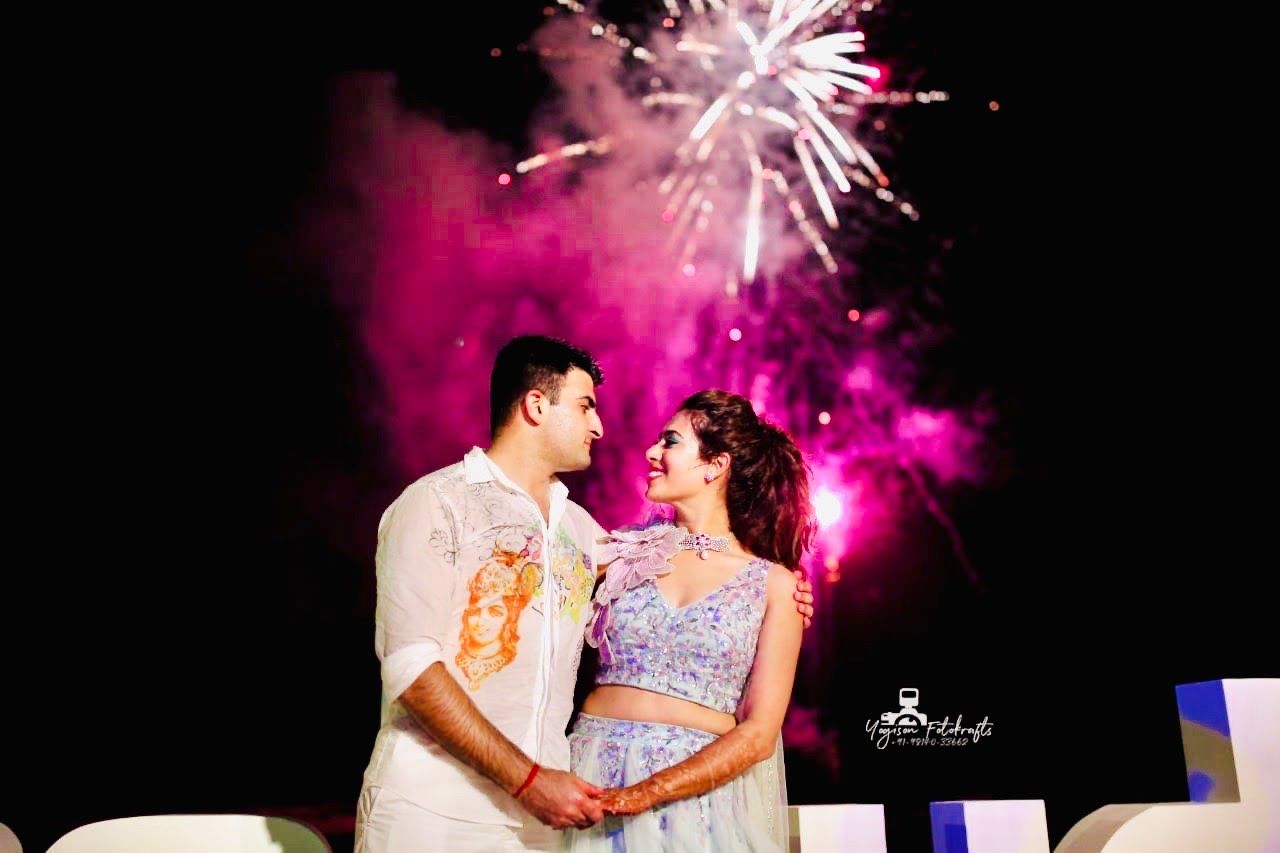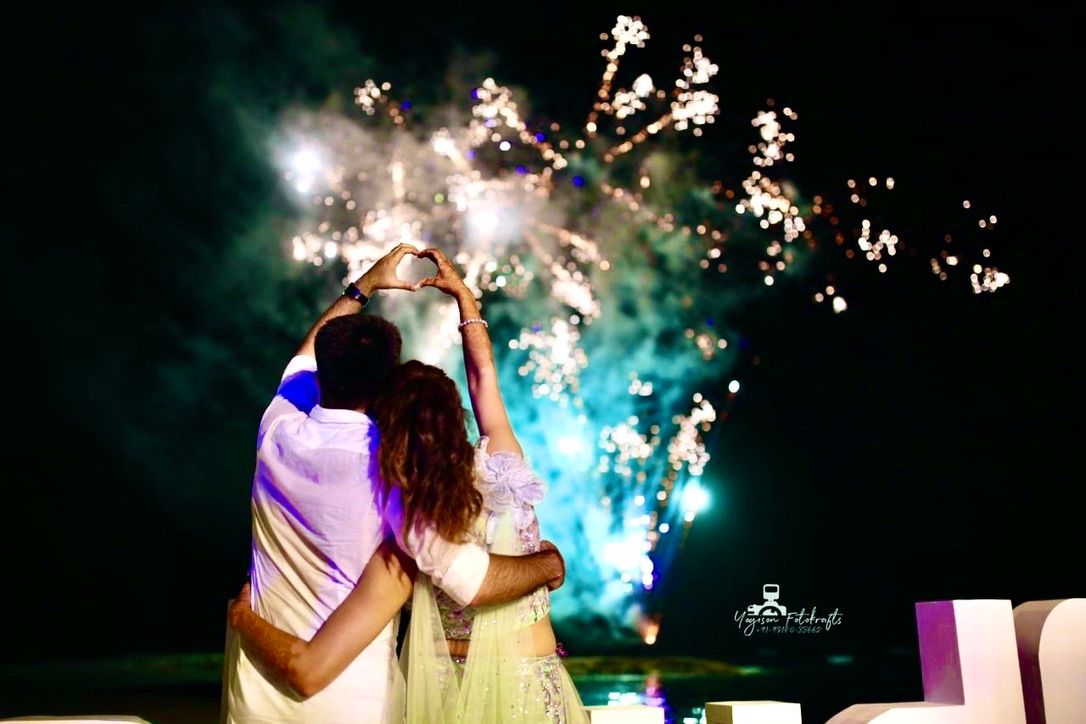 Wedding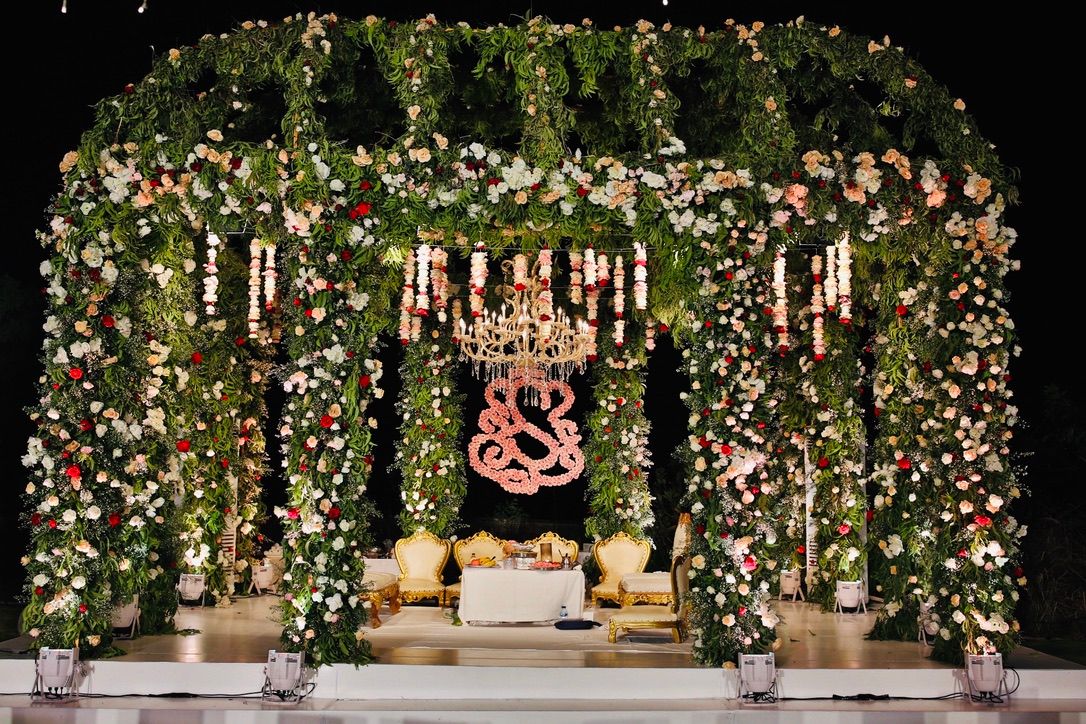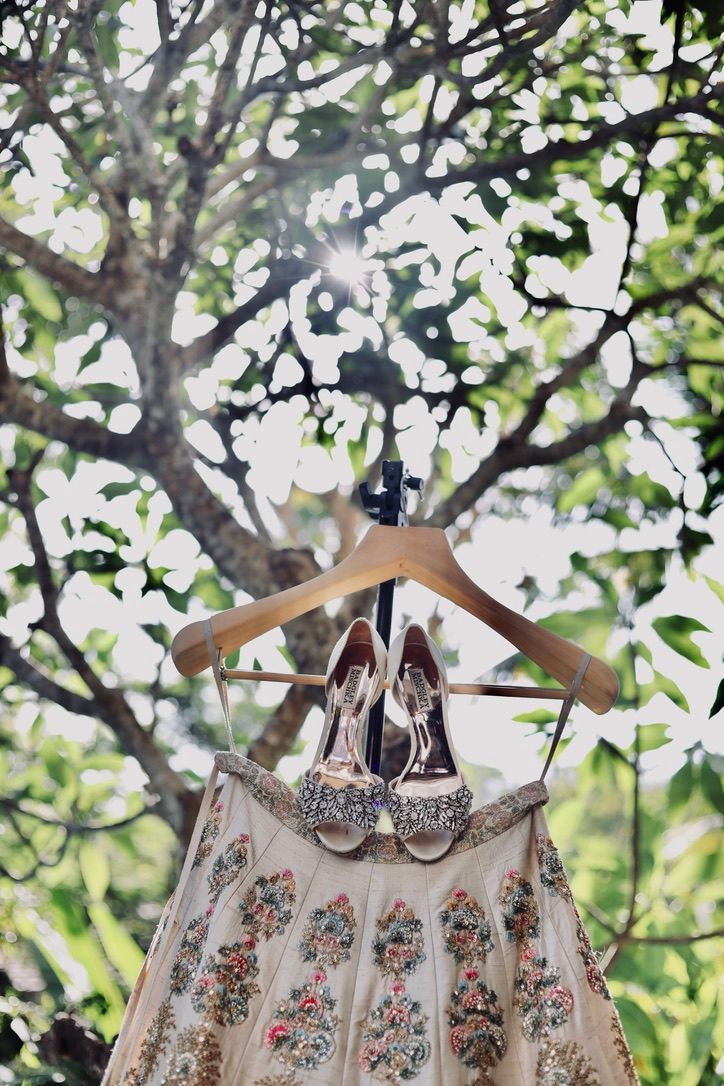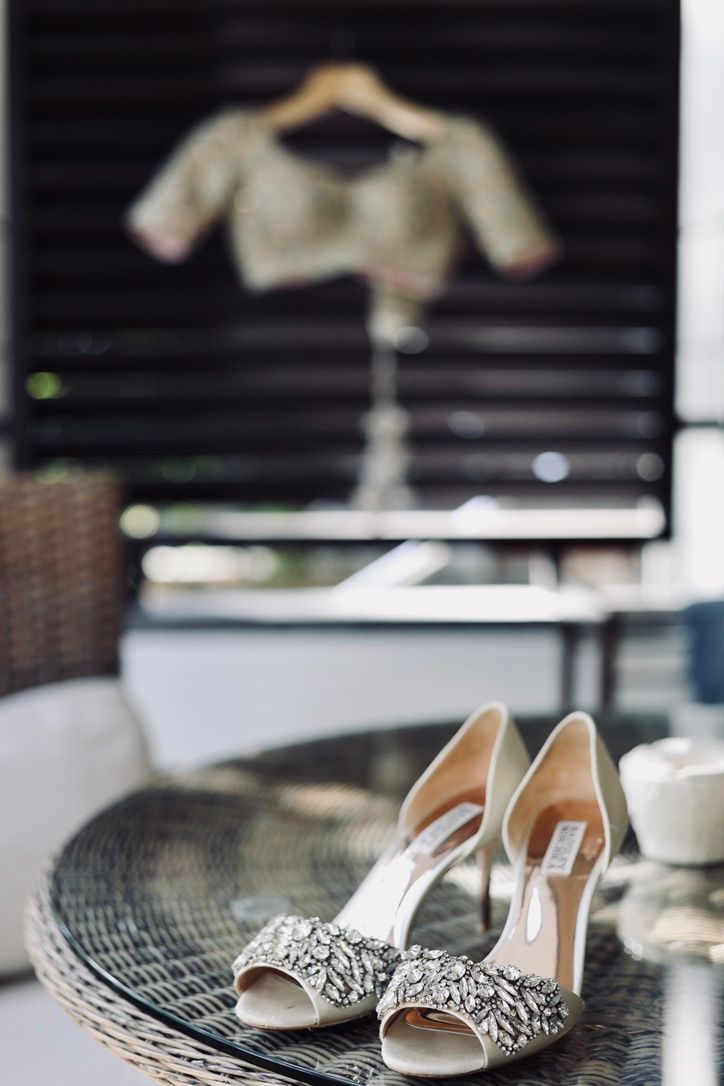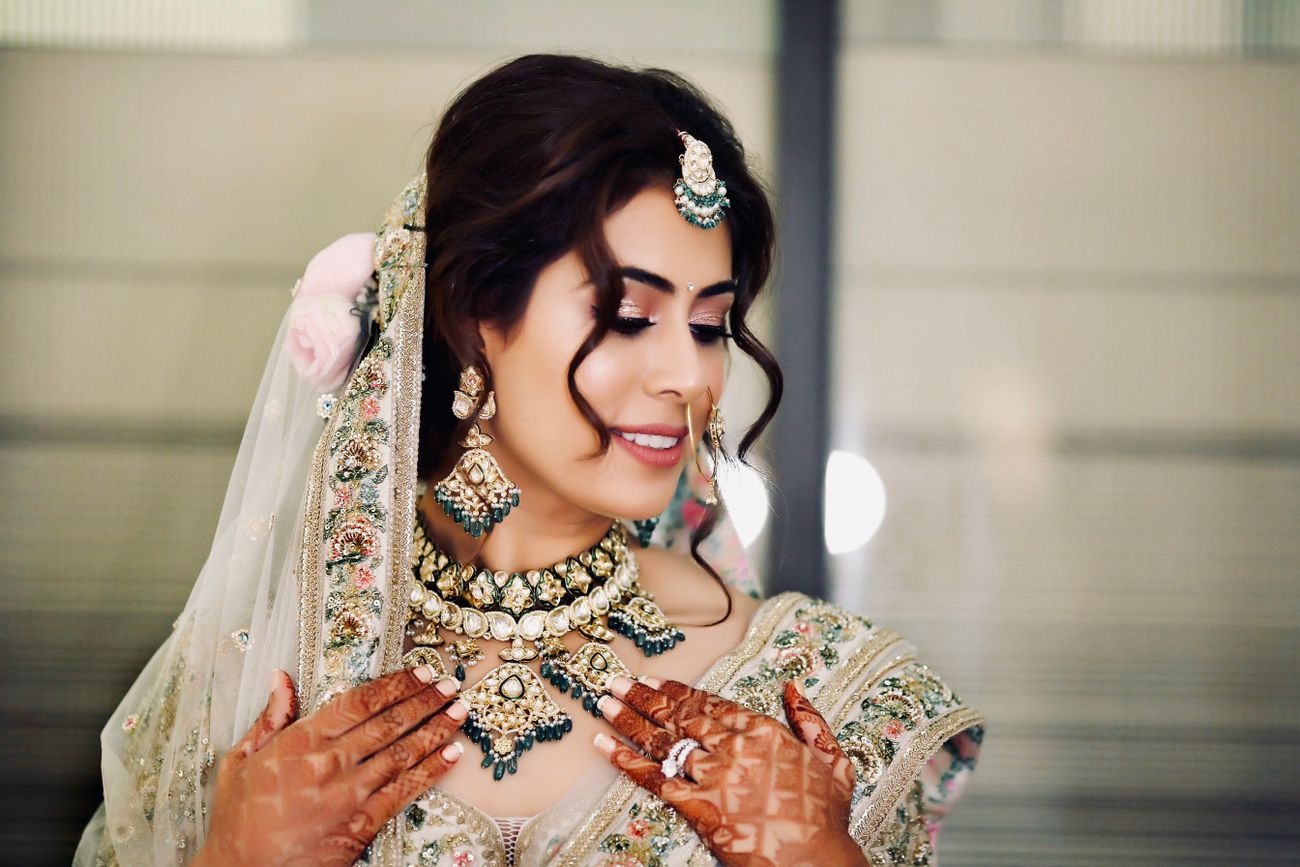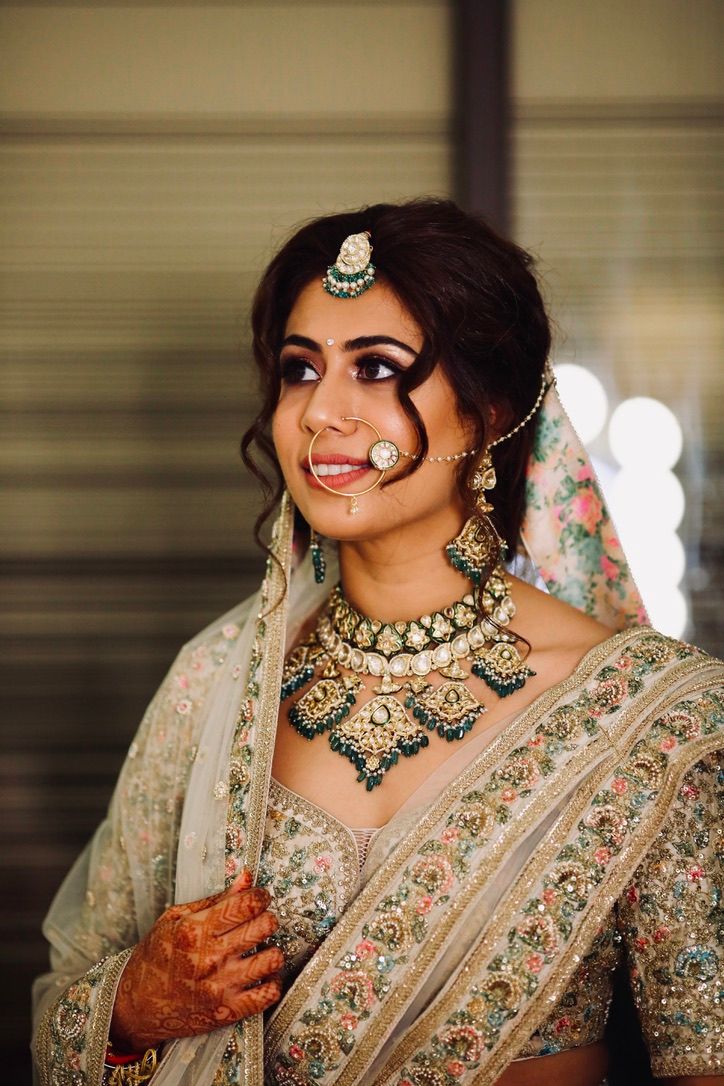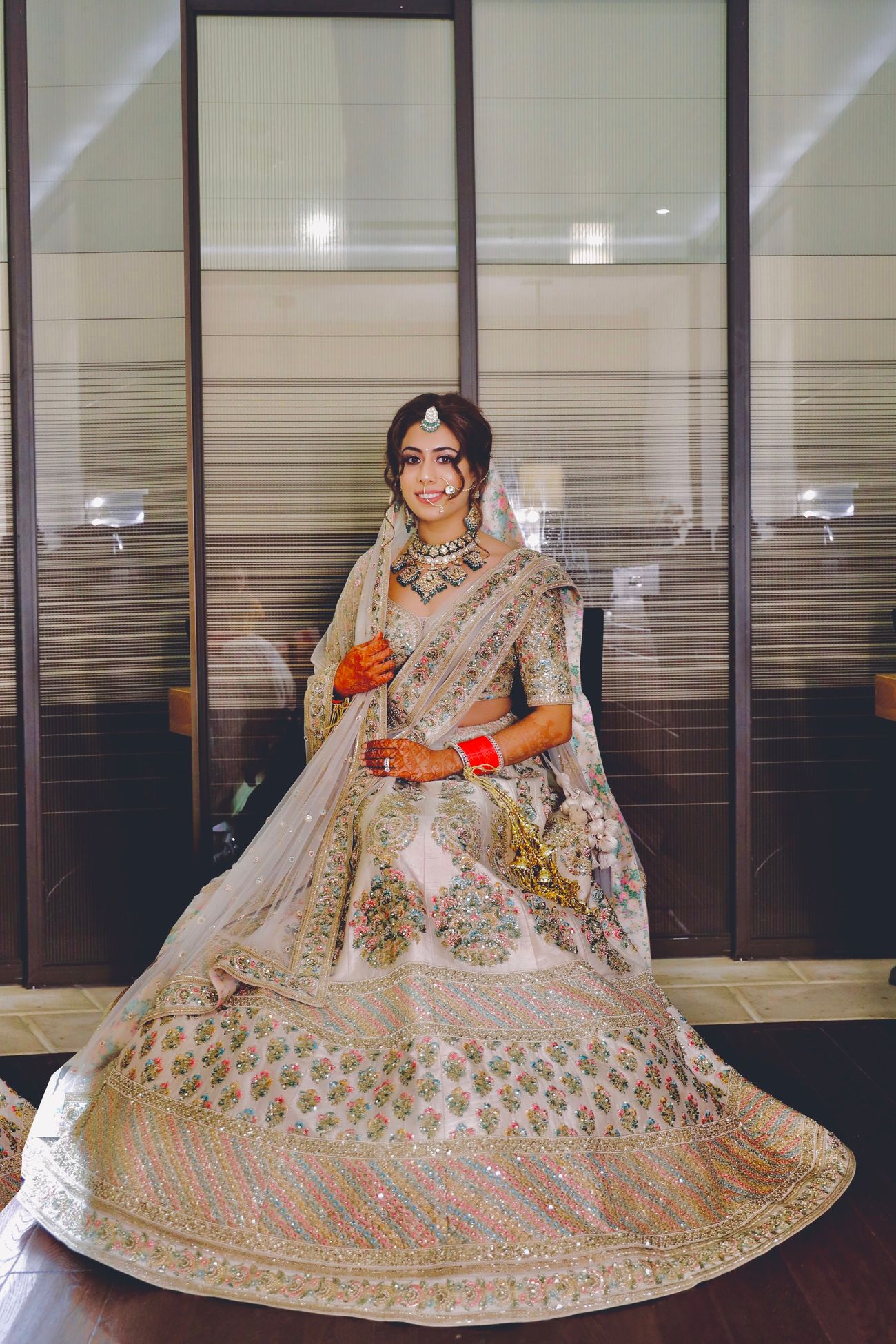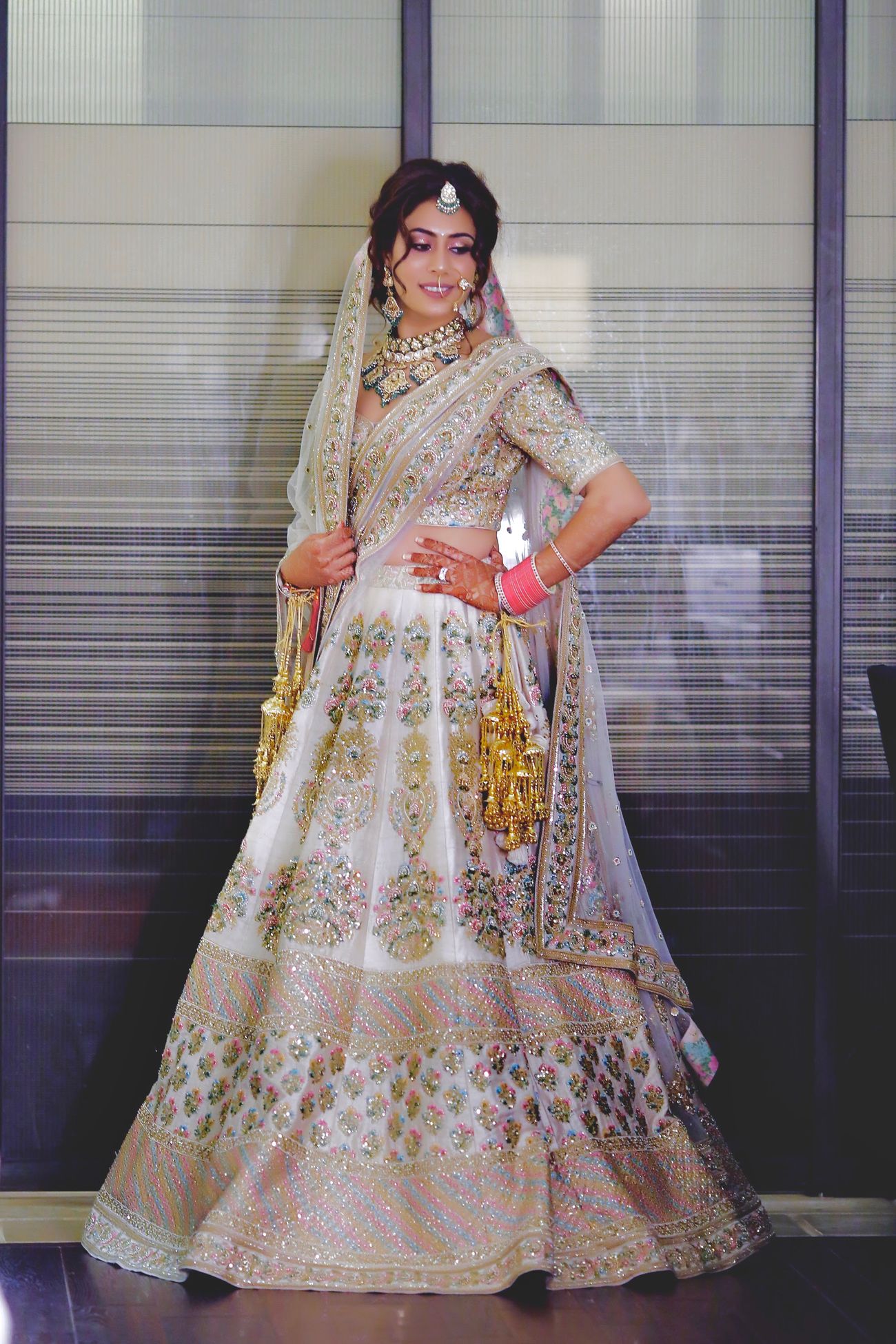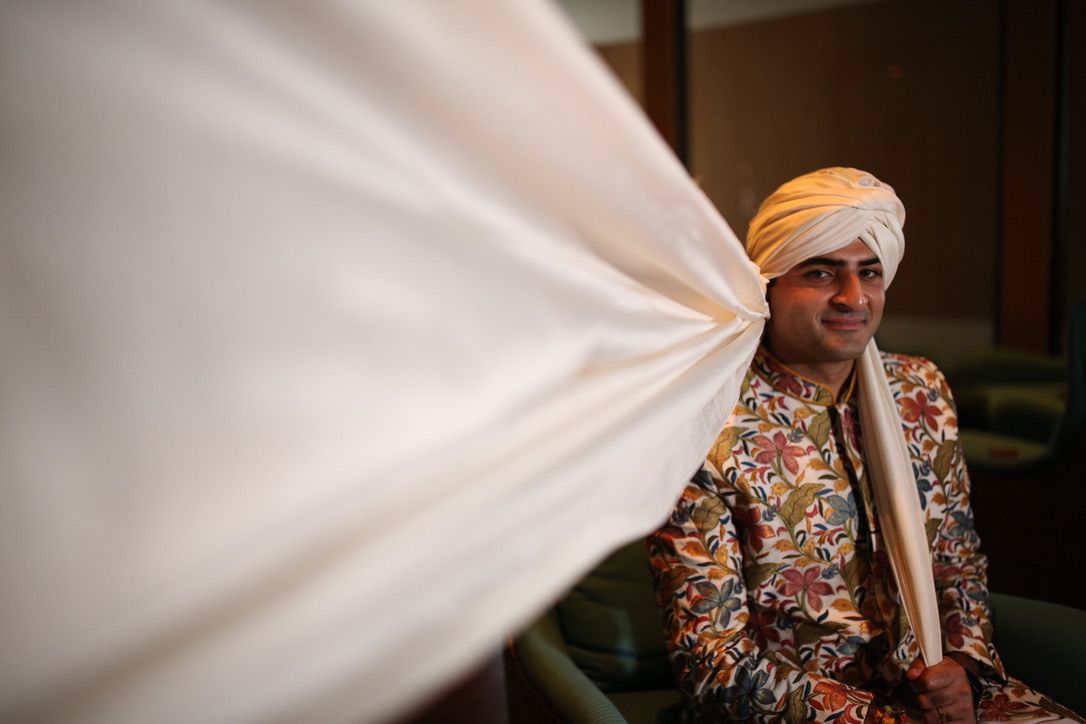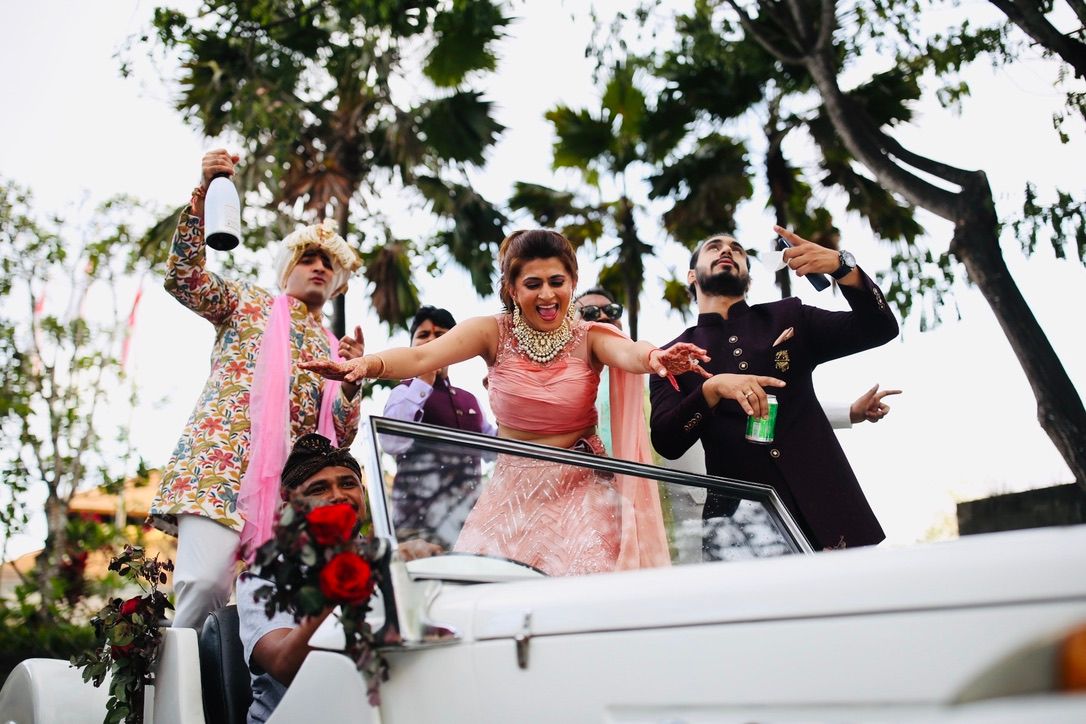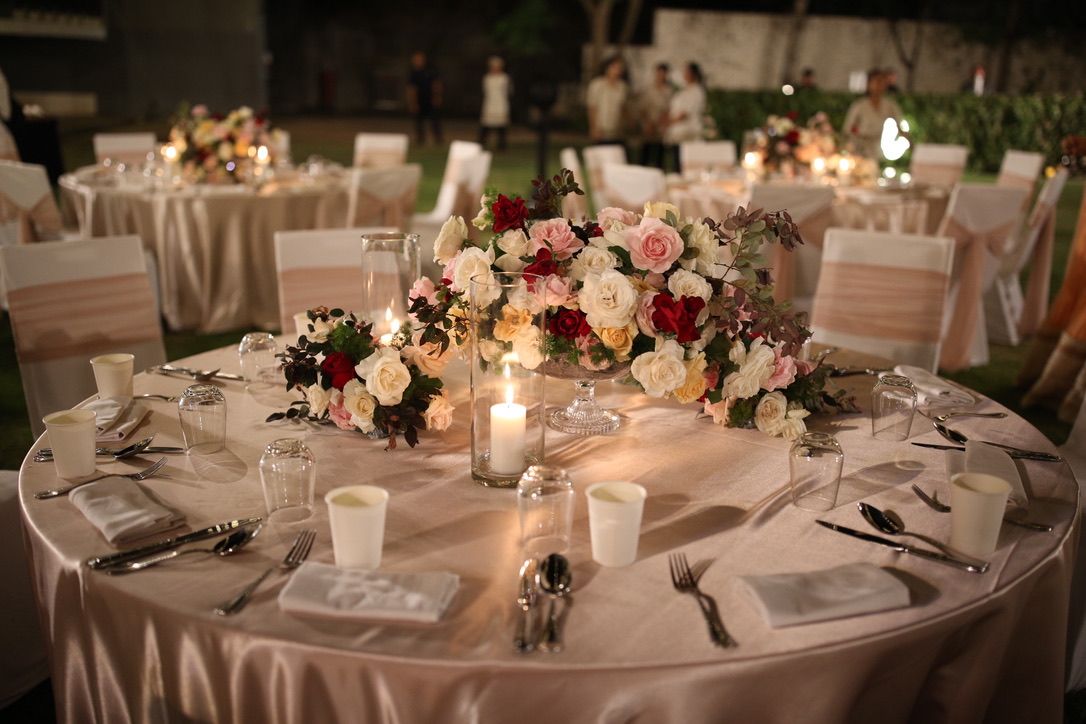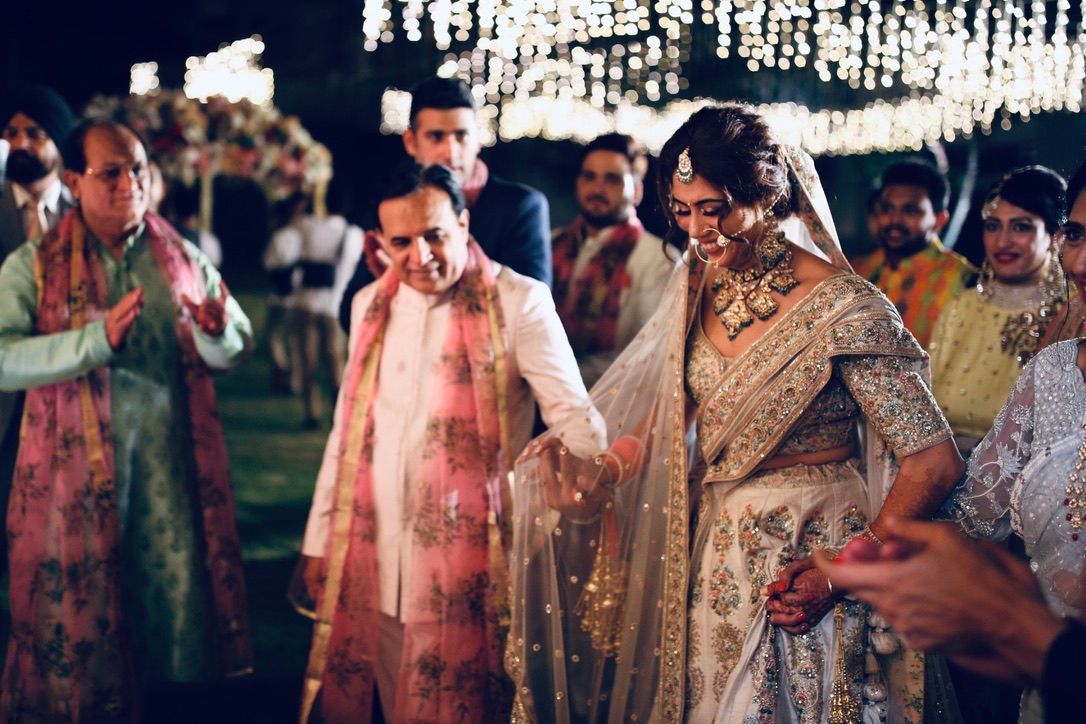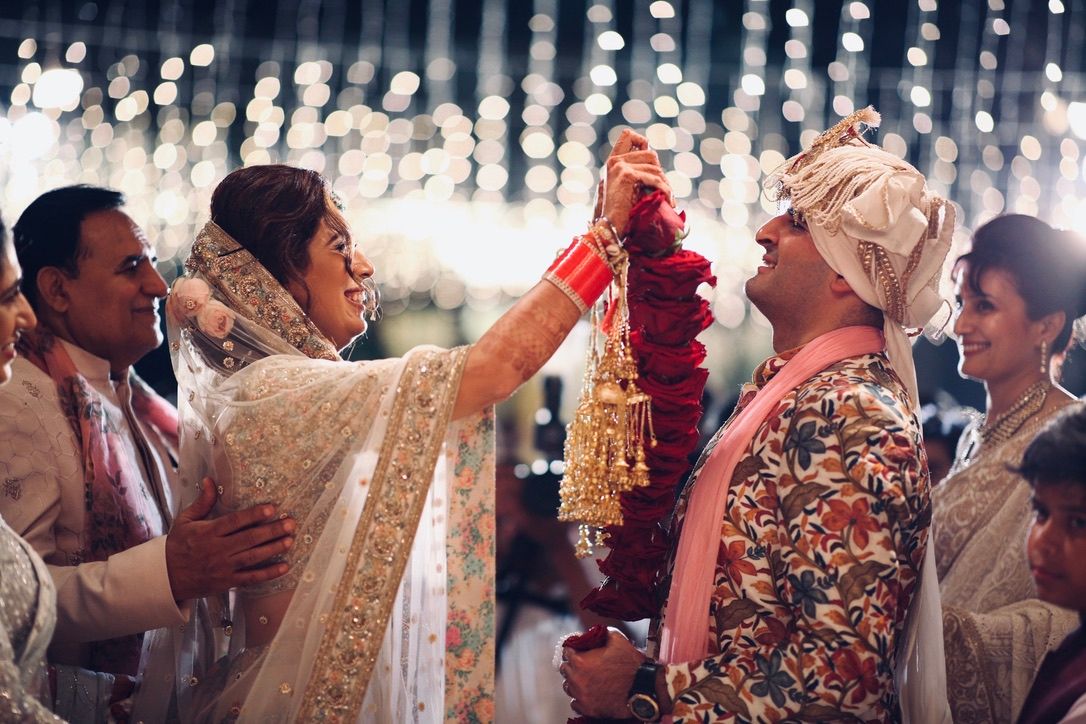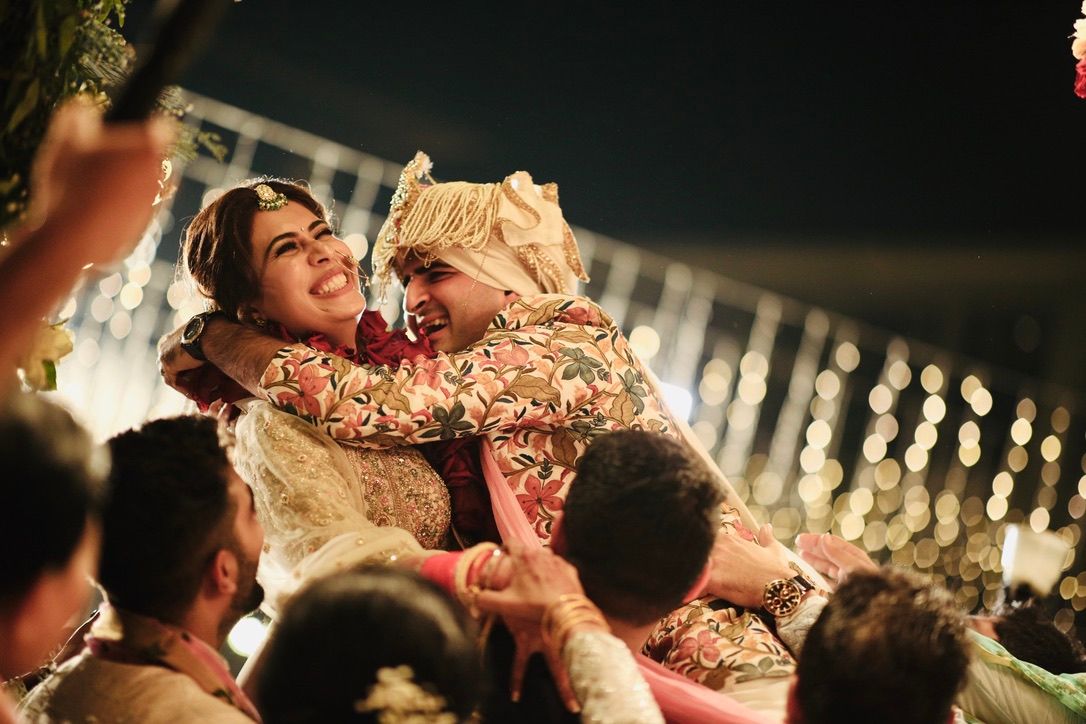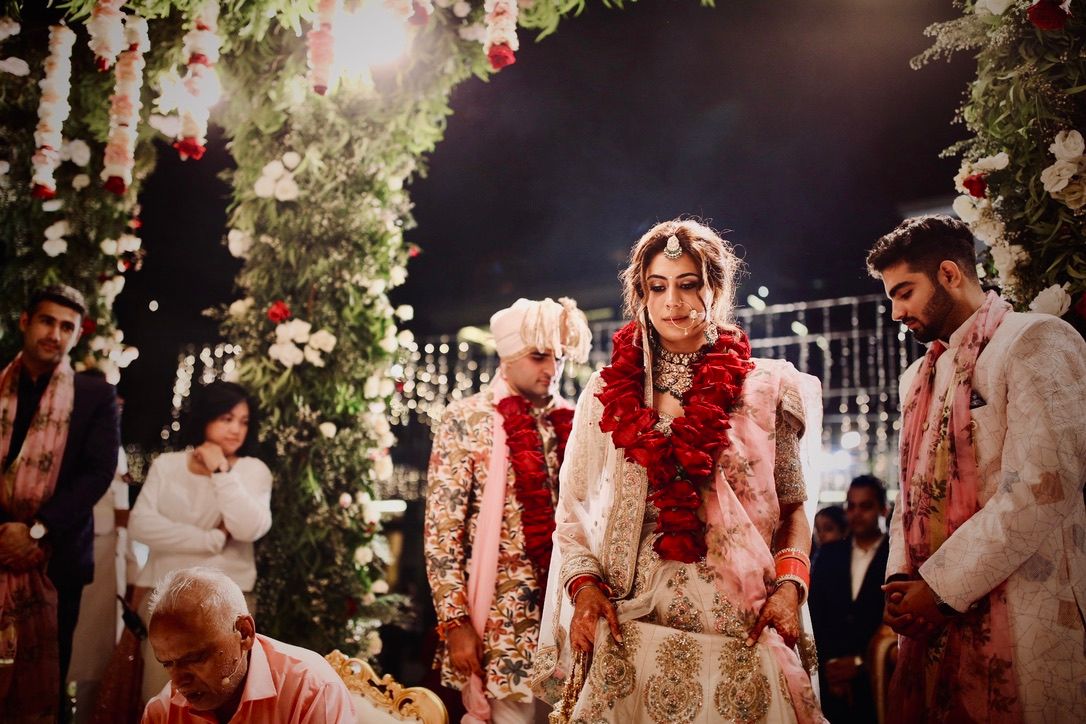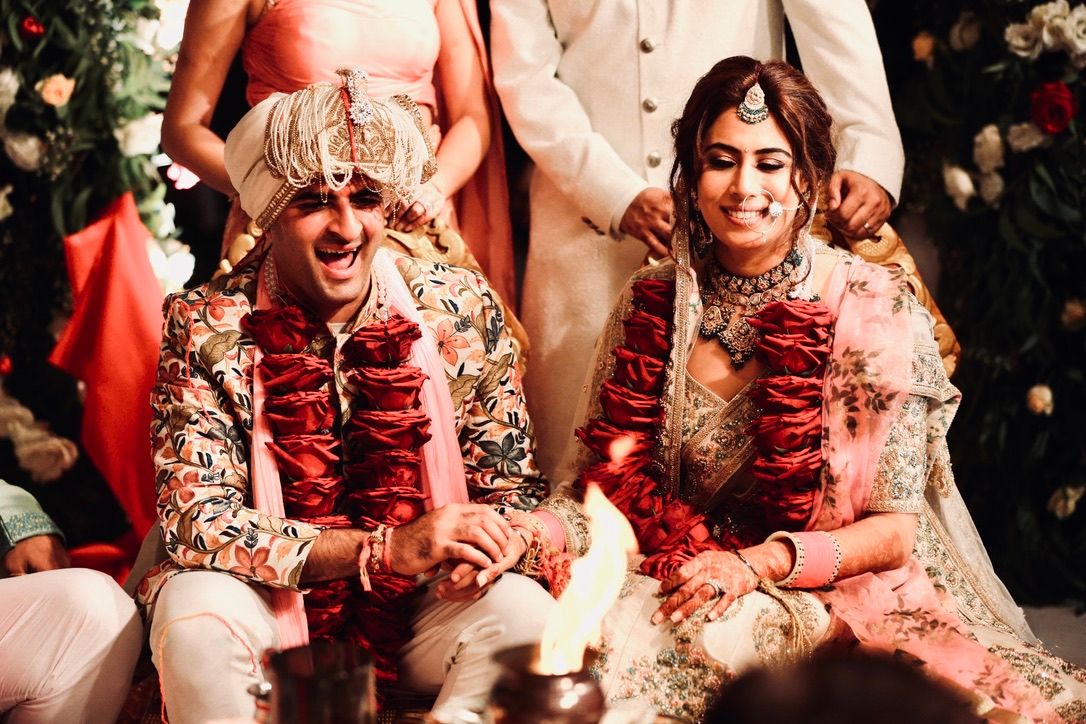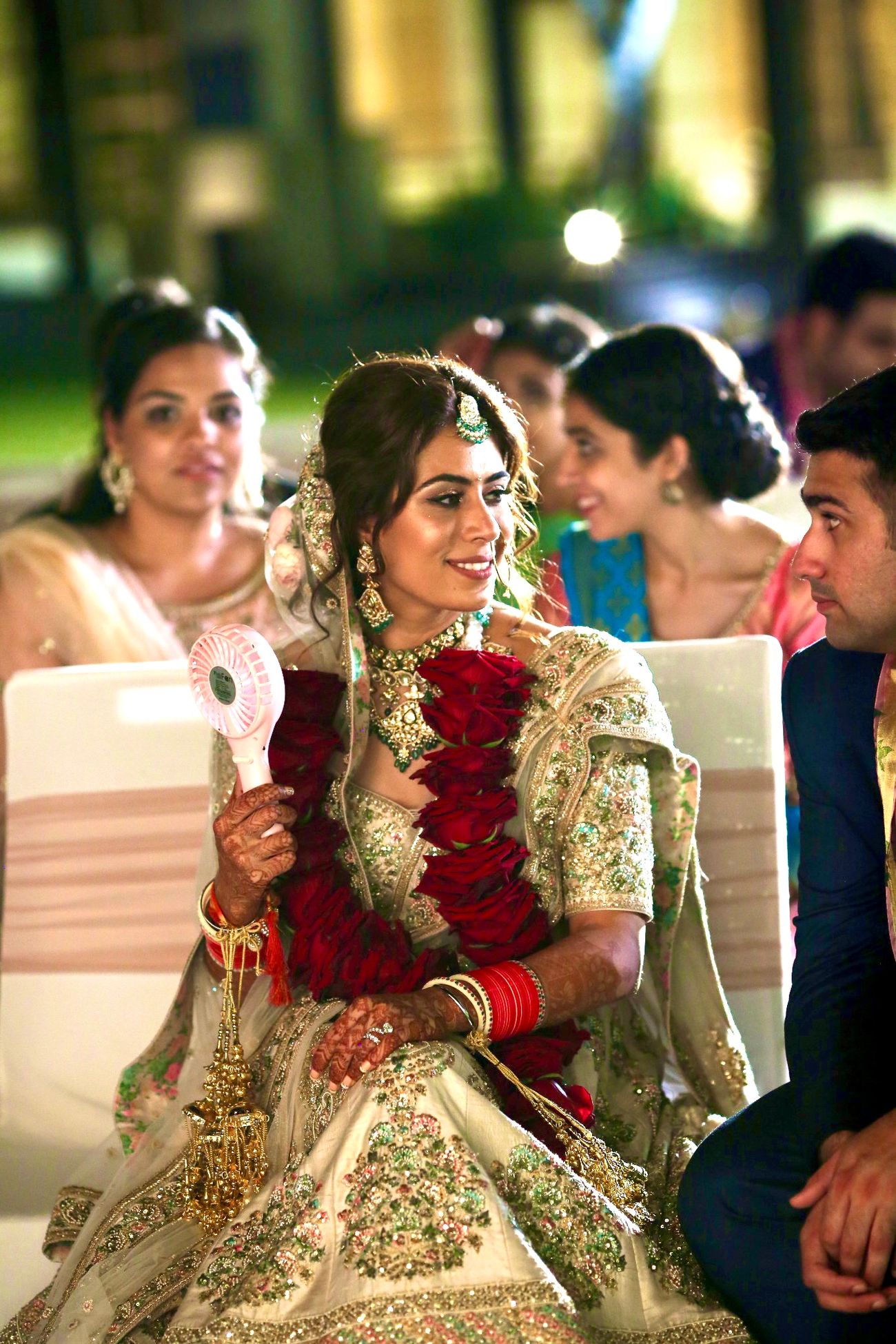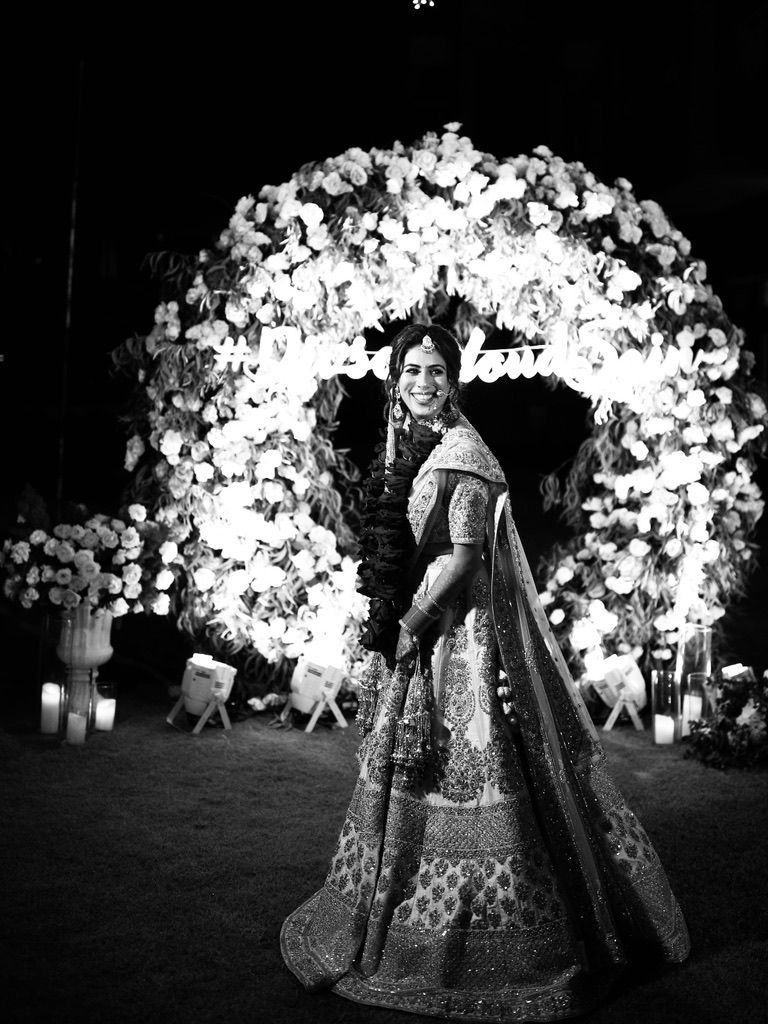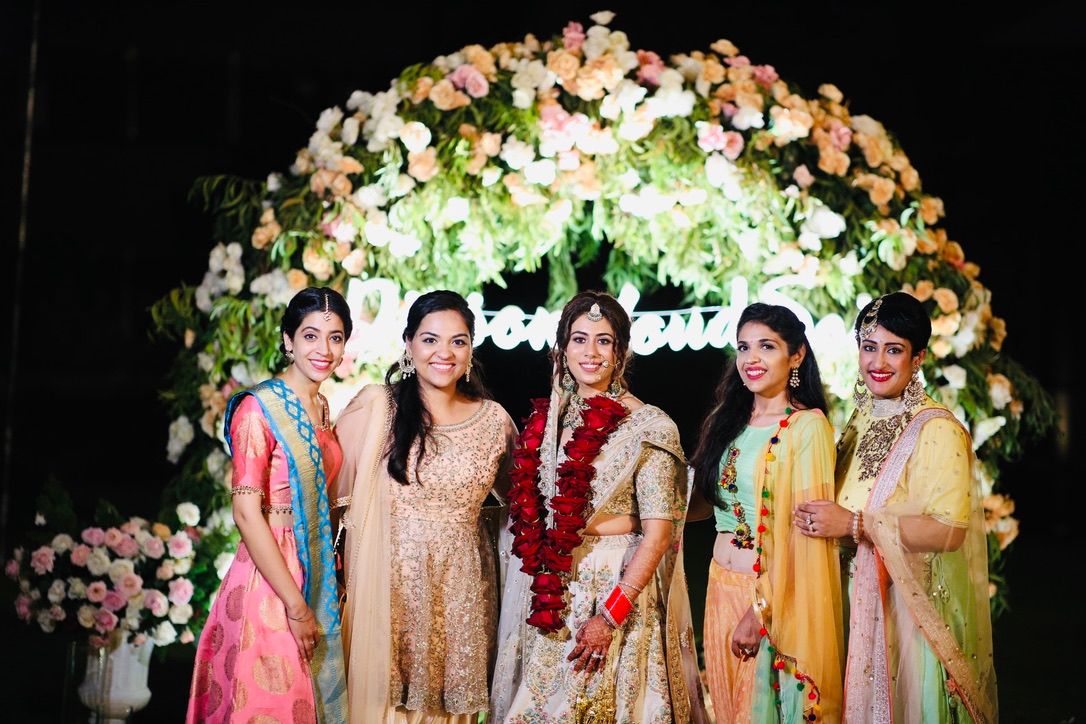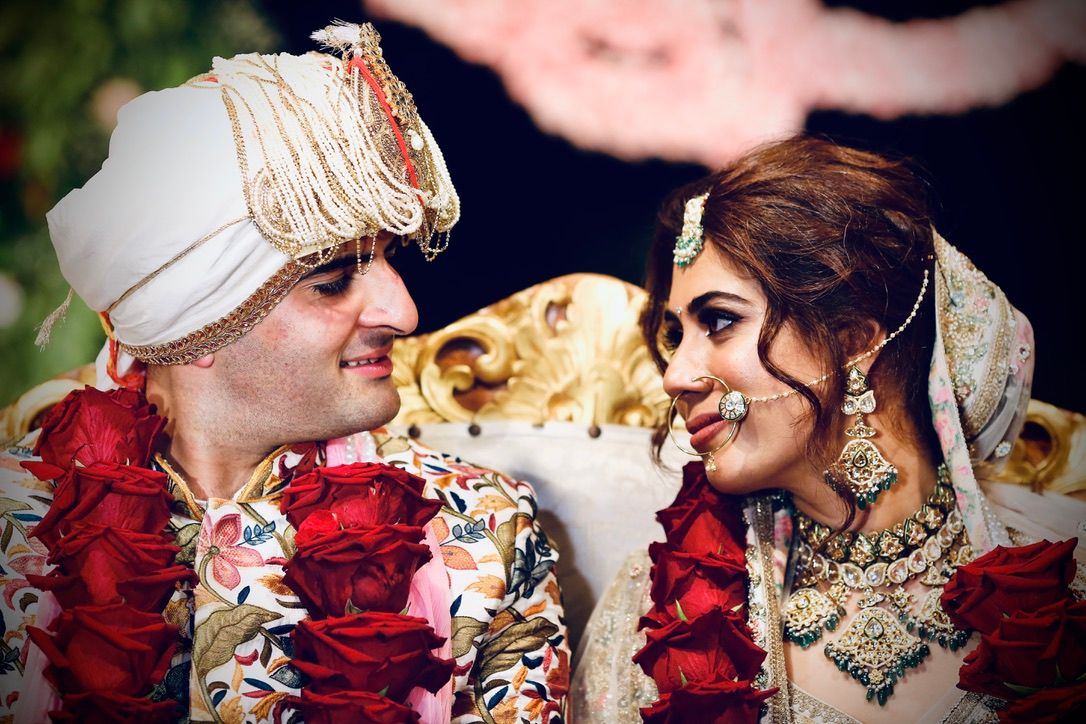 Wedding Party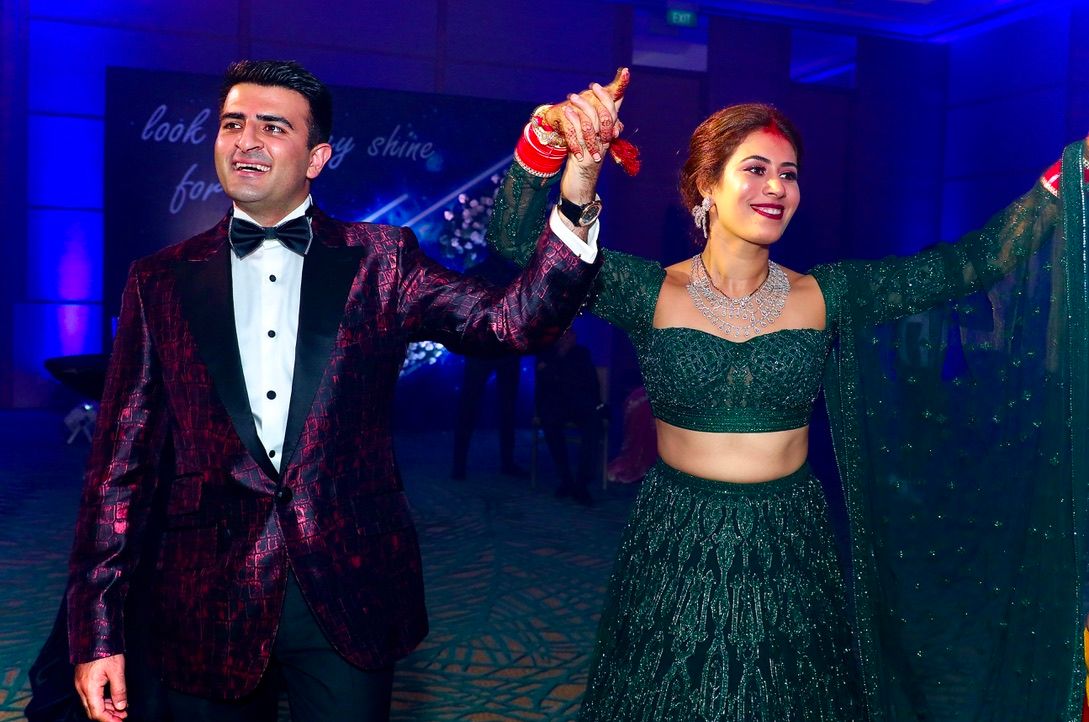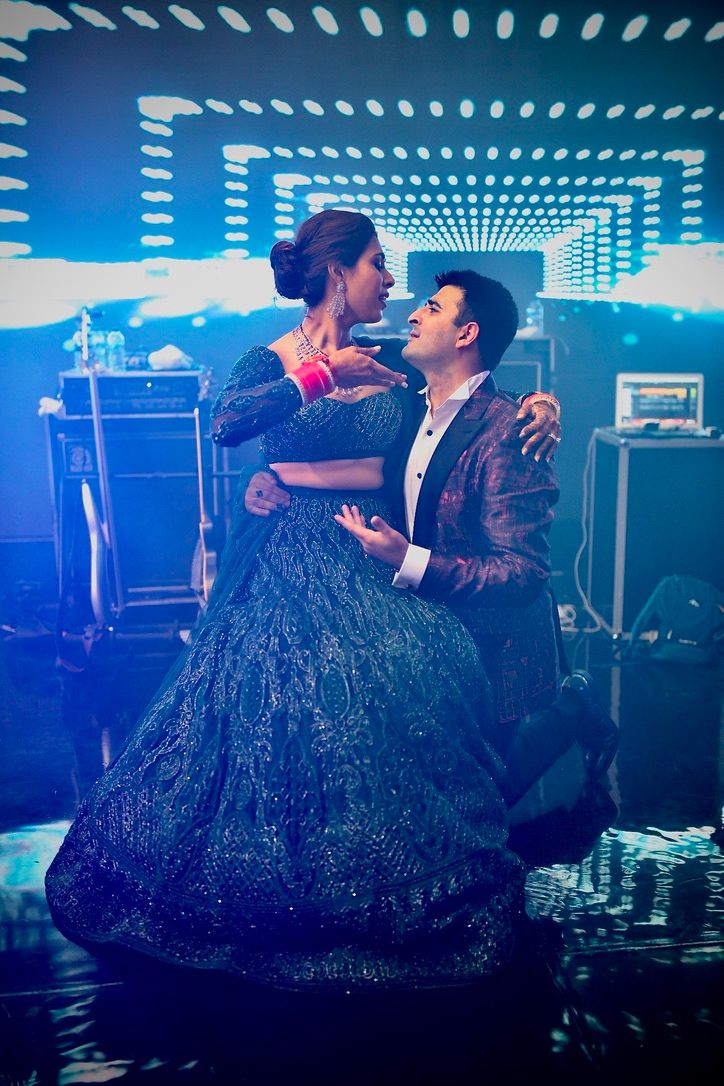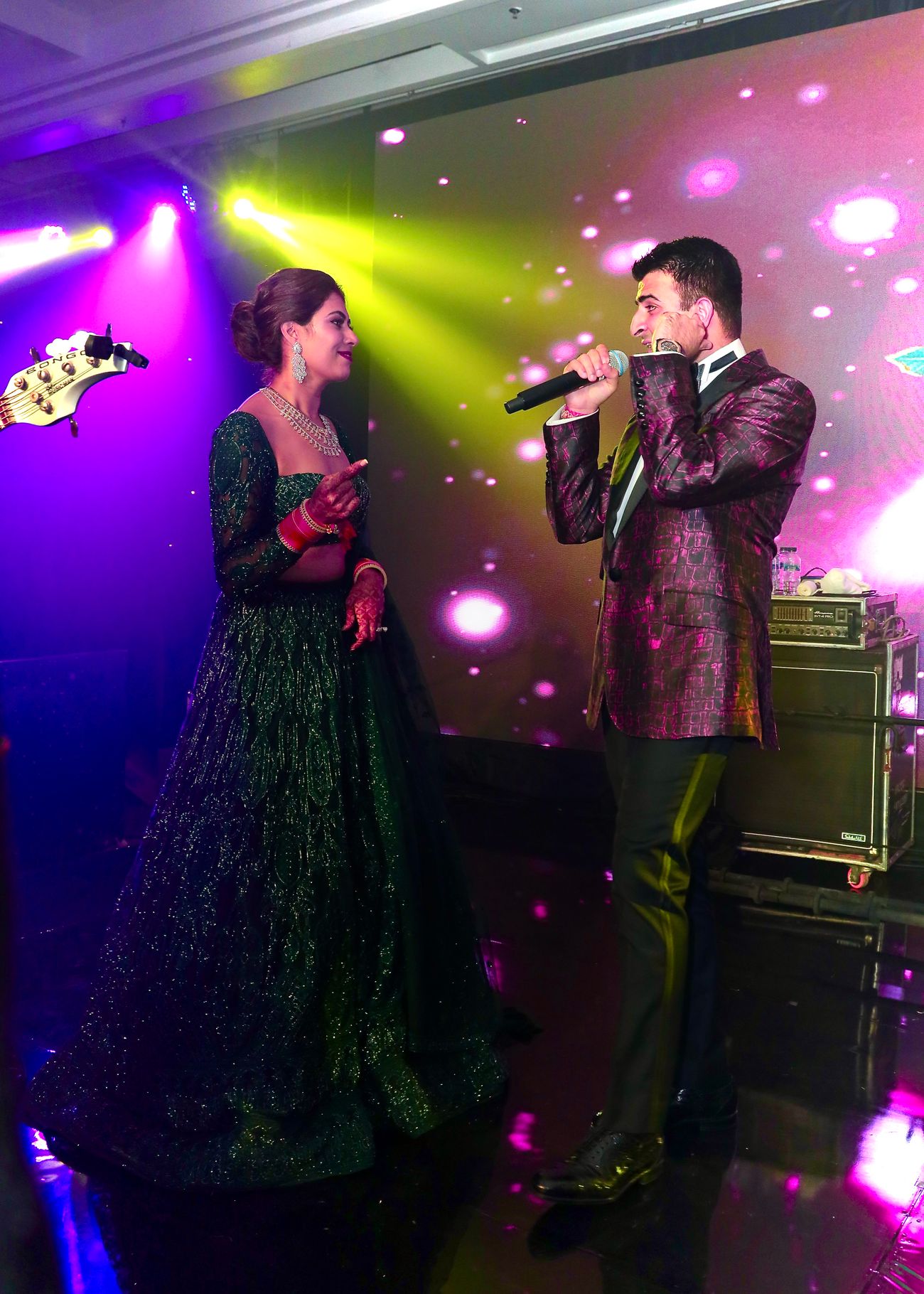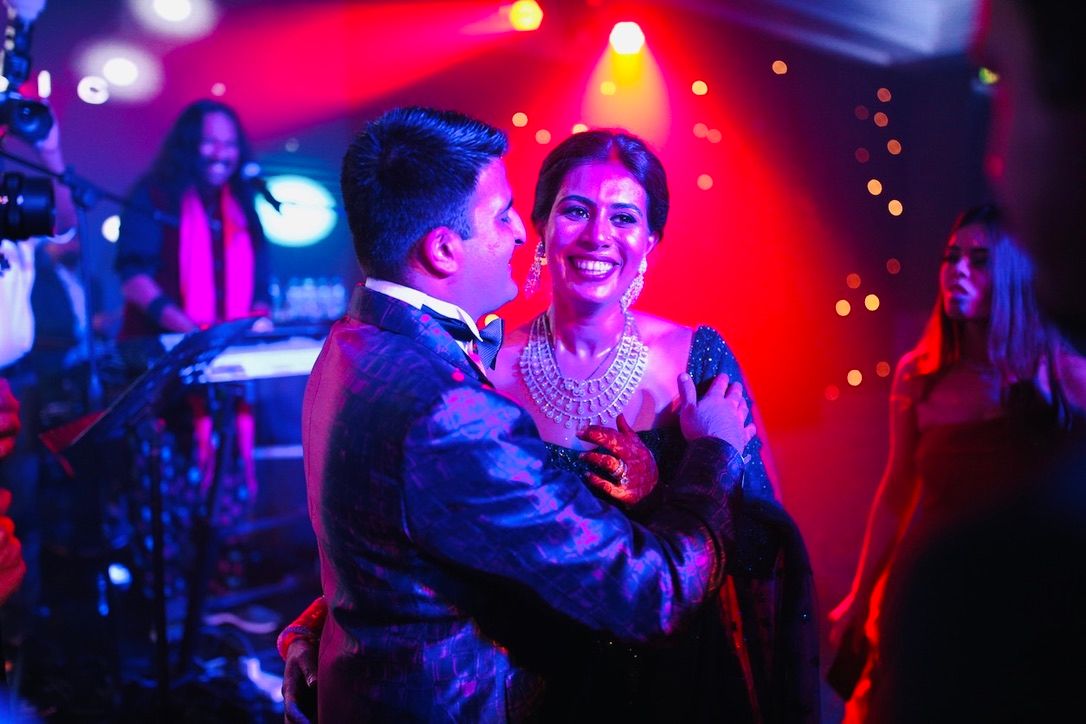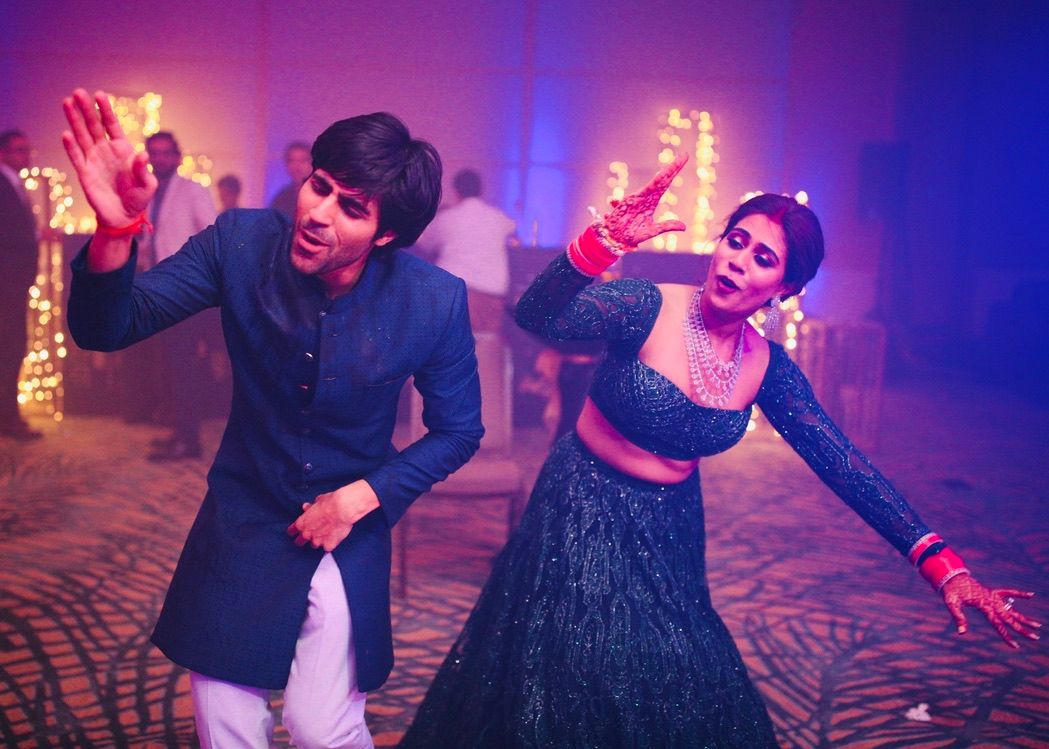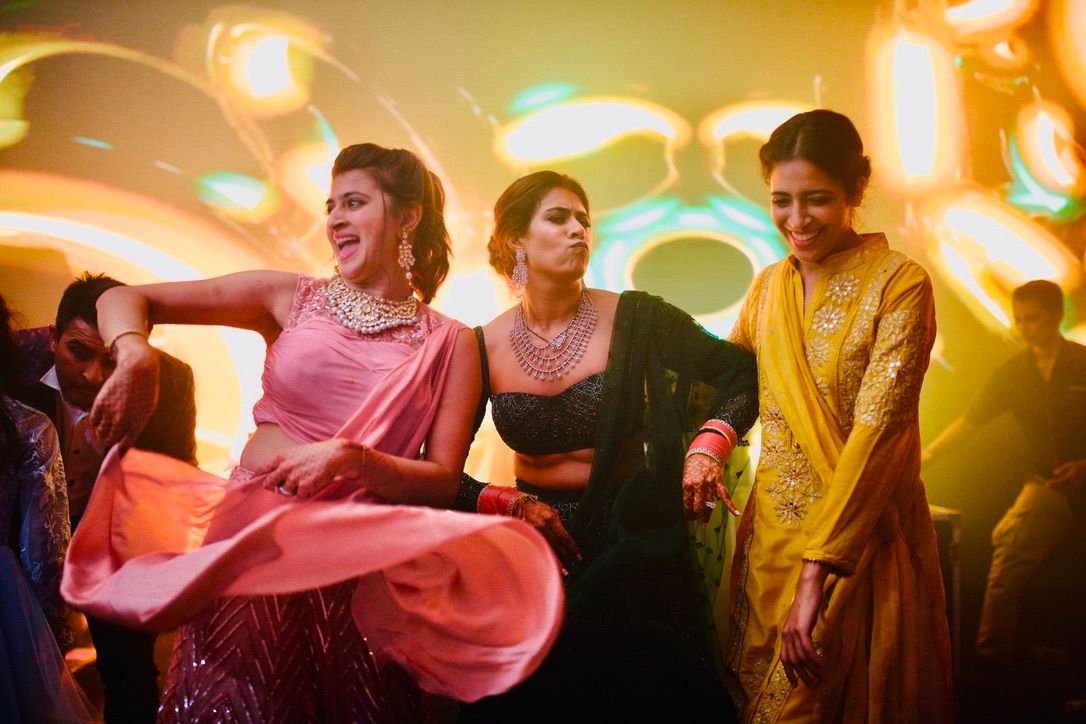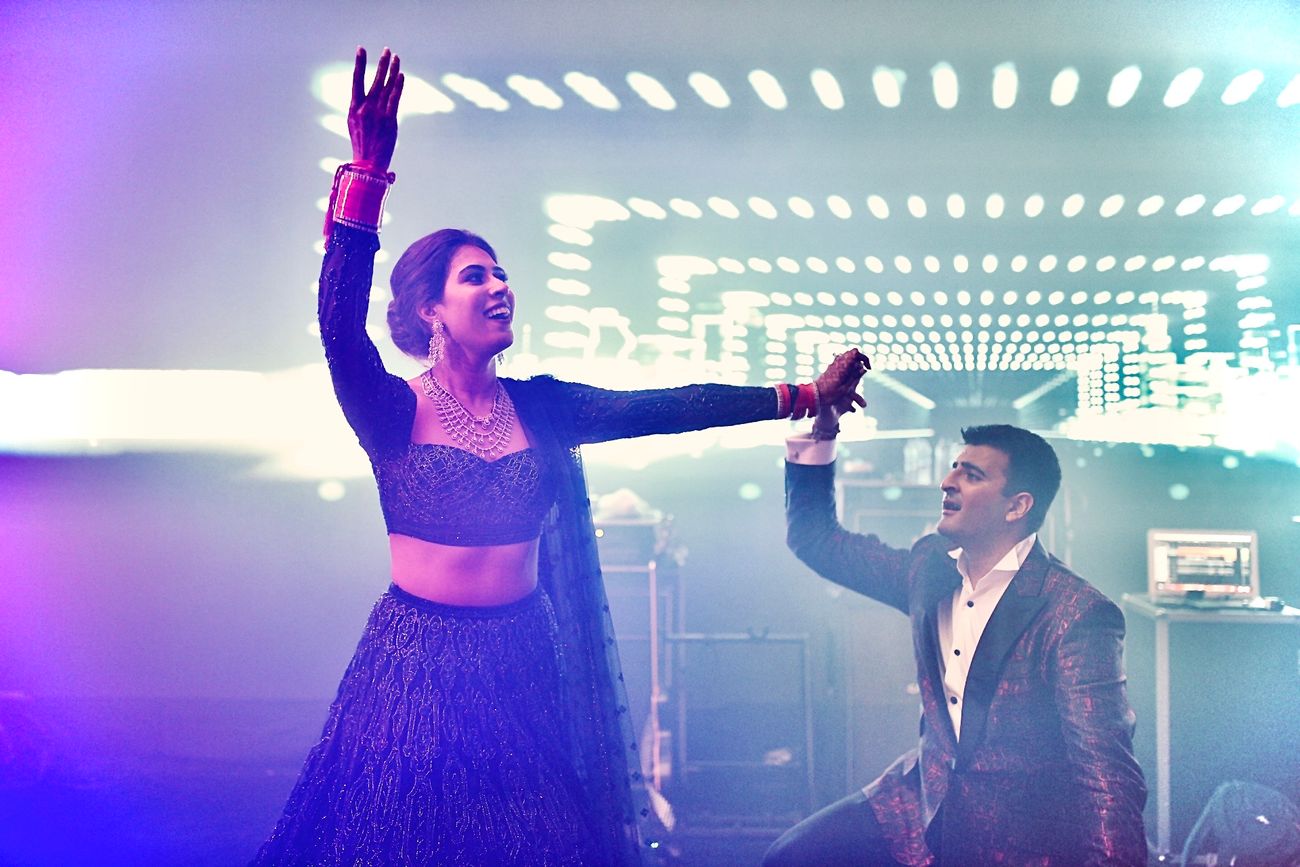 From the Bride:
We were engaged in St. Tropez. So our style is definitely loud with lots of dancing #Punjabi. And there's no better way to celebrate than doing exactly that on a beach for a few days with the people we love the most. But we only had 8 weeks to plan the whole thing - during which I relocated back to india from the US, sorted all the invites, outfits, and dance practices - and we took the family and closest friends for a 3-day wedding bash to Bali.
I always wanted to have a destination wedding because I believe a wedding should not just be about the two families but a true celebration for all near and dear ones who have been a part of both our lives - and so it was. We got married at on of the best properties I have stayed at - The Ritz Carlton in Bali, wedding planner Innaz Communique addressed everything we ever wishes for our special day... it was magical to say the least.
Vendor Reviews
Venue: The Ritz Carlton Bali
A beautiful location with excellent hospitality - our guests were ecstatic with the accommodations and set up.
Makeup Artist: Emma Kristyono
Emma is a ad/commercial makeup artist based in Bali, Indonesia. Believe it or not, I was her first Indian bride and to my surprise she understood each of my looks so well that she managed to so different makeup style to go with each occasion /outfit. Be it the vintage/old school Madhubala makeup with my Kanchipuram sari or the Princess Jasmine influenced makeup for my Sundowner lehengas.
Photography: Yogisons Forokrafts
Our wedding photographers were old family photographers based in Ludhiana, Punjab that have been capturing special moments for Abhimanyu's family since before he was even born. In fact they shot my in-laws wedding as well so of course they were our first and only choice who did a fab job at capturing our special day.
Mehendi Artist: Henna Bali
Henna Bali is based in Bali, Indonesia. Two Mehndi artist worked on my Mehndi simultaneously - they asked me if I had a specific design I would like, a quick google search and 4 hours later - I had the exact design my my hands and legs. I was so pleased with their accurate and intricate work and surprised to see the artistry alive in Bali as well.