Look What We Found! A Ludo Inspired Interactive Wedding Card
BY Soha | 05 Jul, 2018 | 3276 views | 2 min read
Wedding invites. So much has been said and written about them already, that even we are truly surprised when we come across a new design. When we first came across this boxed wedding invitation, we didn't pay much attention to it. But then, to be able to bring all the latest trends to you, it's our job to go through every thing that interests or doesn't interest us. And boy, are we glad we opened this one up!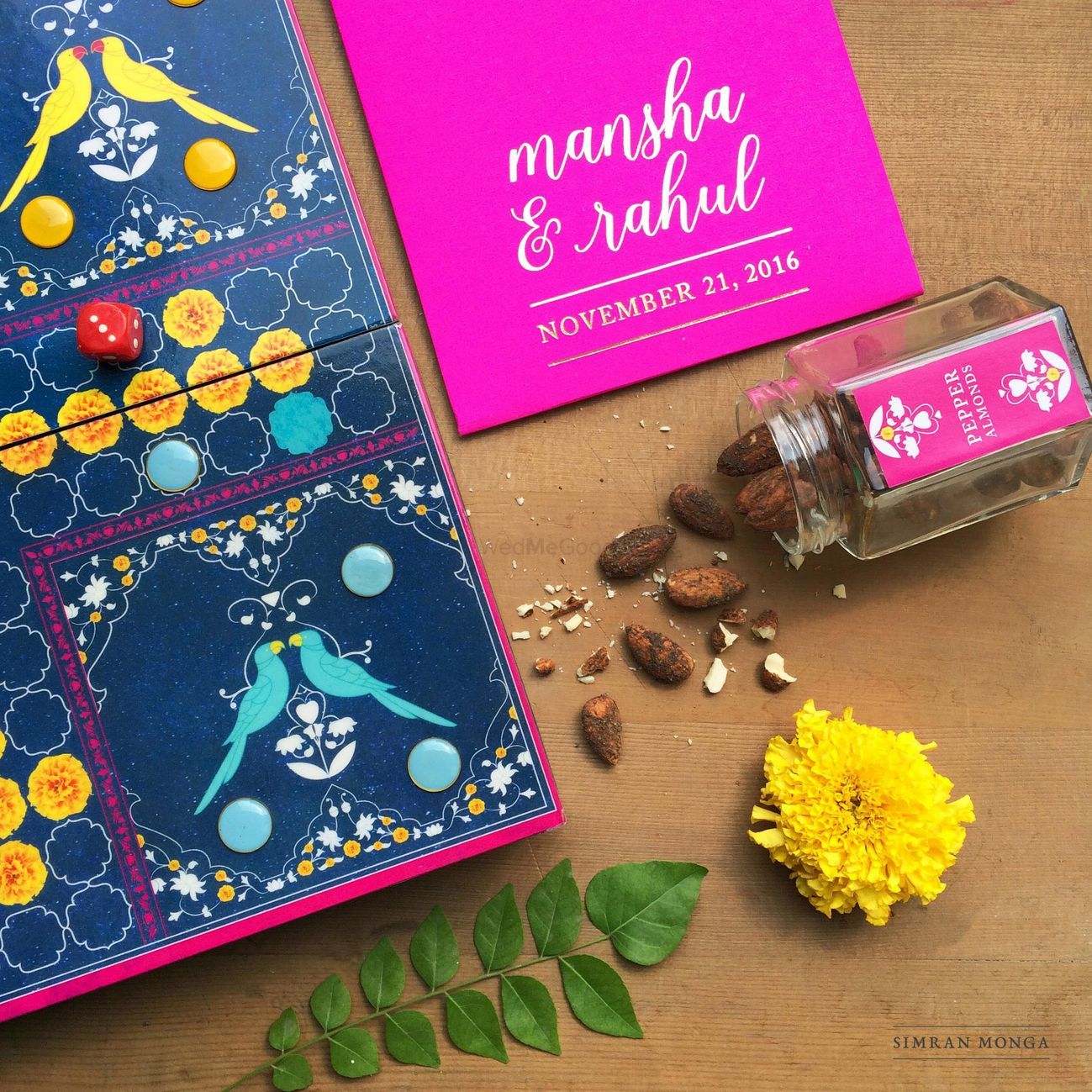 We came across this interesting card by Designs by Simran Monga on our WedMeGood gallery and couldn't keep ourselves from sharing it with you! Let us give you a step-by-step breakdown of all the elements of this invite! And trust us, you are going to be as surprised as we were!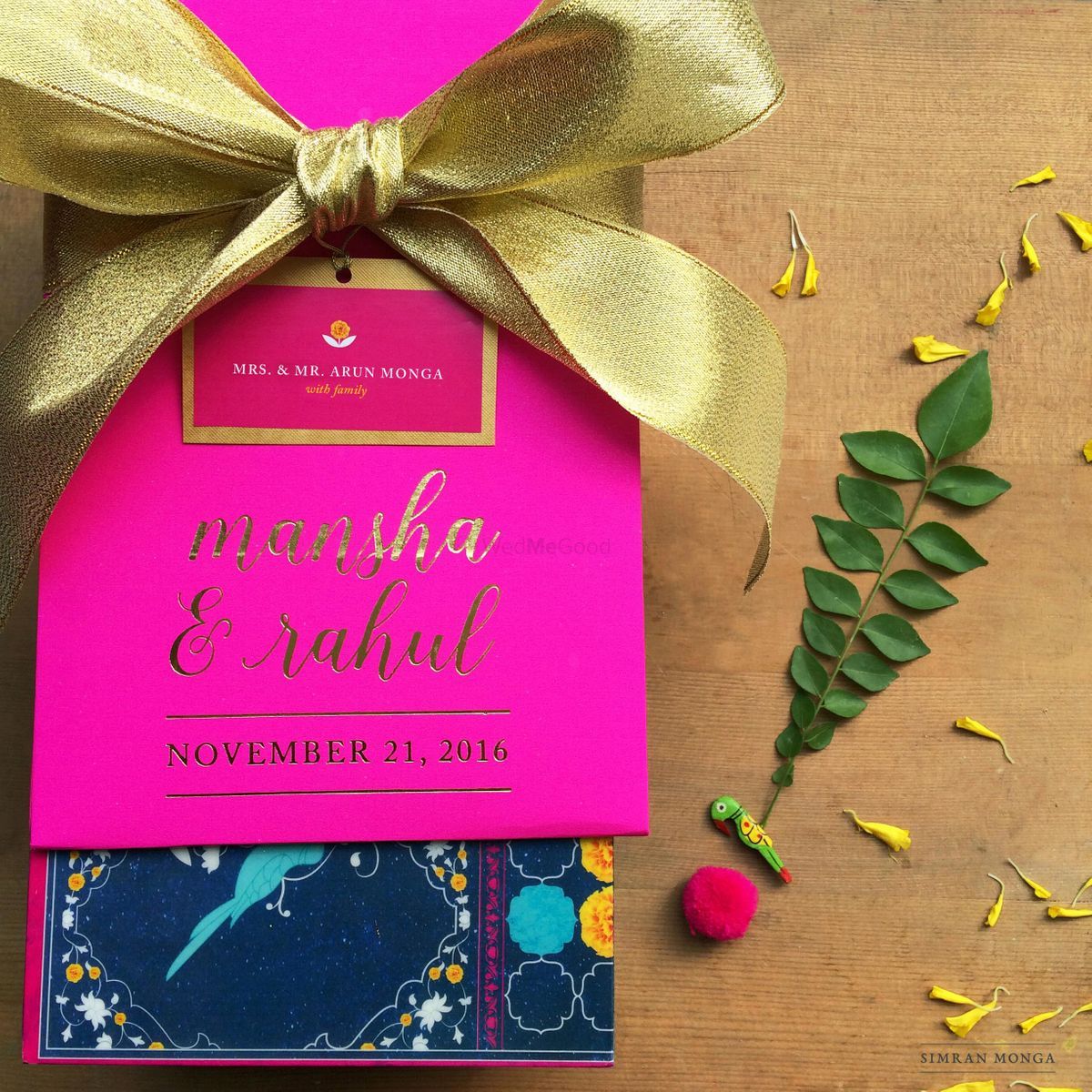 At first glace, it may look like an ordinary boxed invite. Something packed nicely with a bow and a box cover. Oh come on, don't deny. We thought so, too!  But like they say, 'don't judge a book by it's cover', it's really what was inside that got us rolling!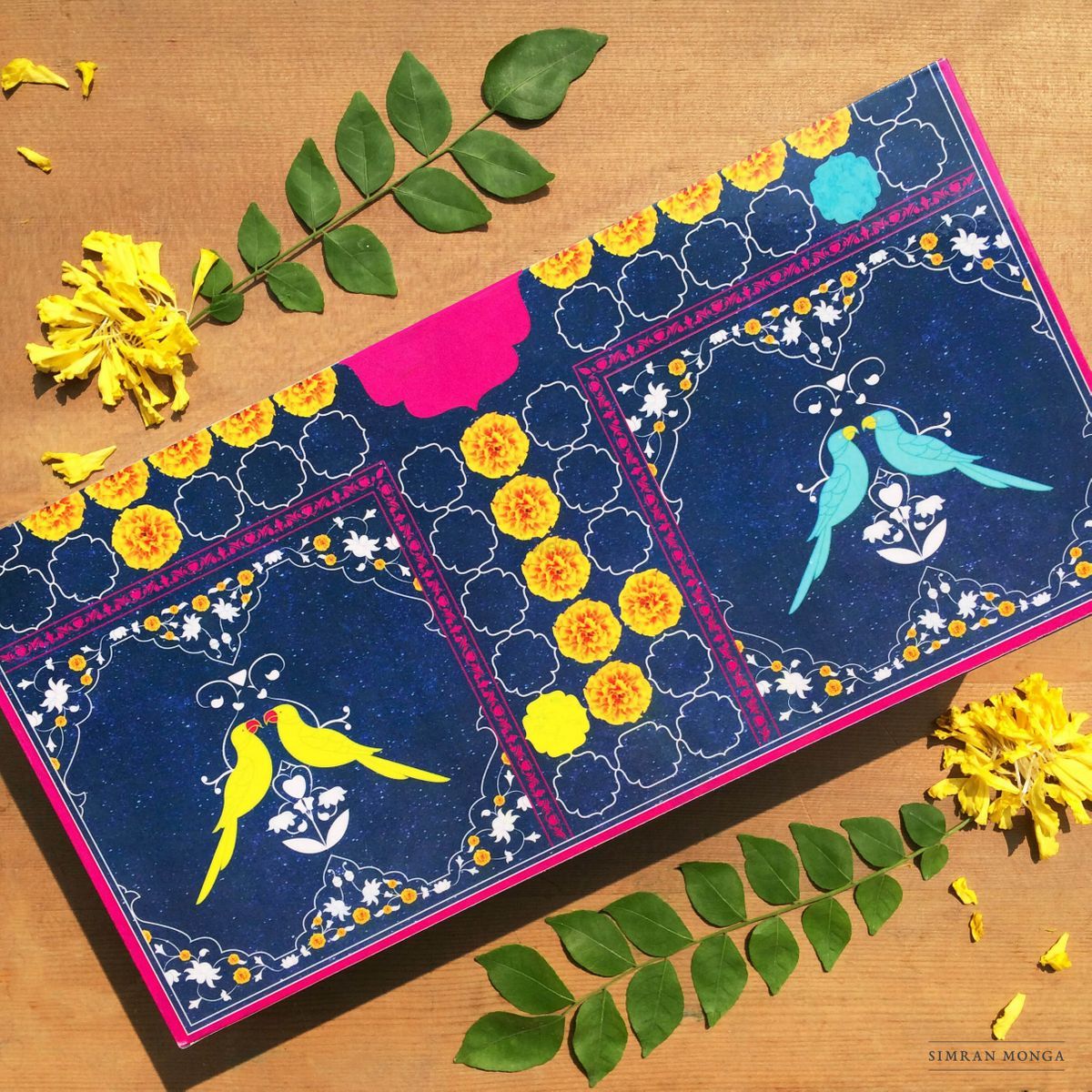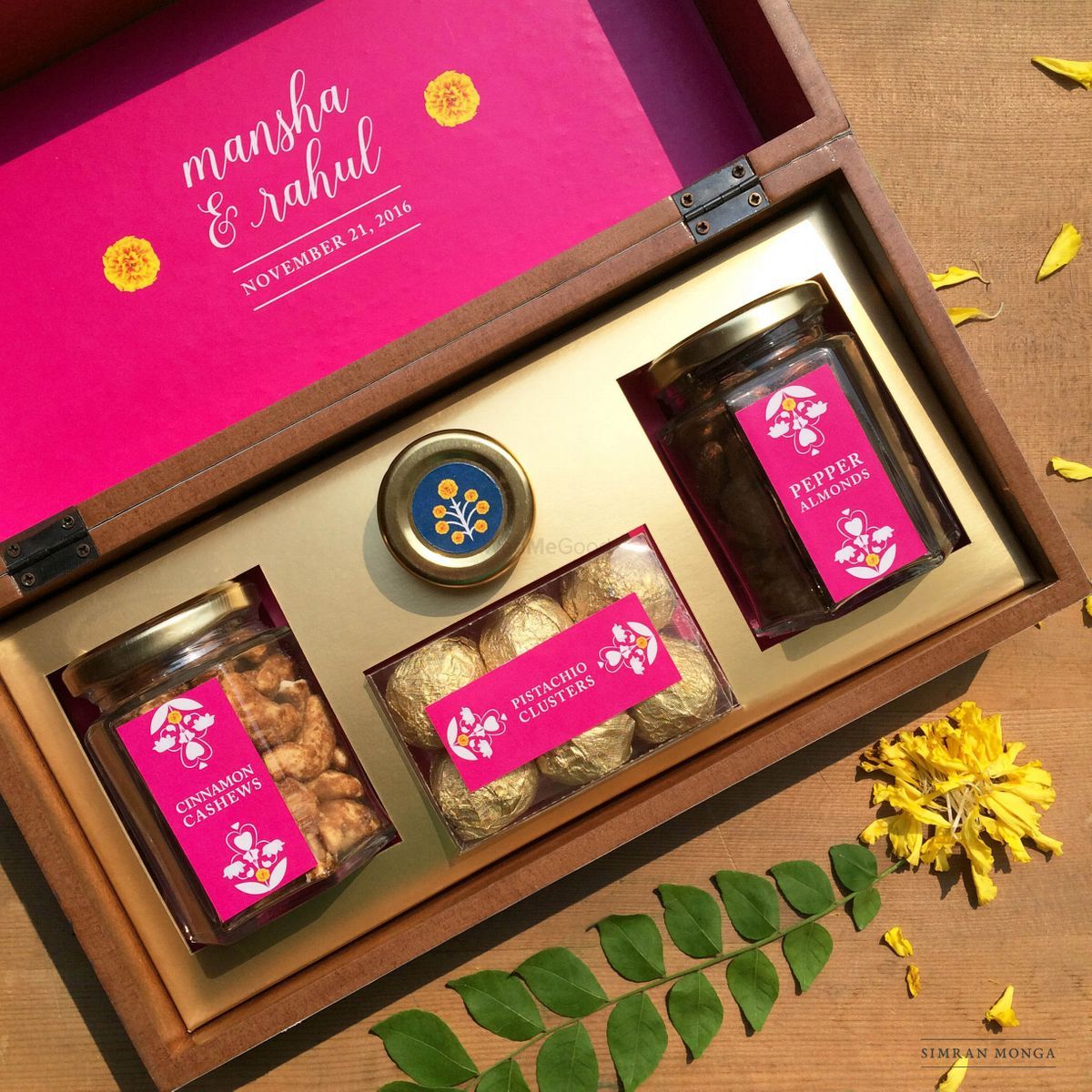 Upon going further inside, we found a wooden box with traditional Indian patters. Loaded with a card, and tiny mason jars of assorted nuts, the box seemed like any other card we have seen. 
But then we came across a pamphlet that explained the entire show! And our MIND WAS BLOWN!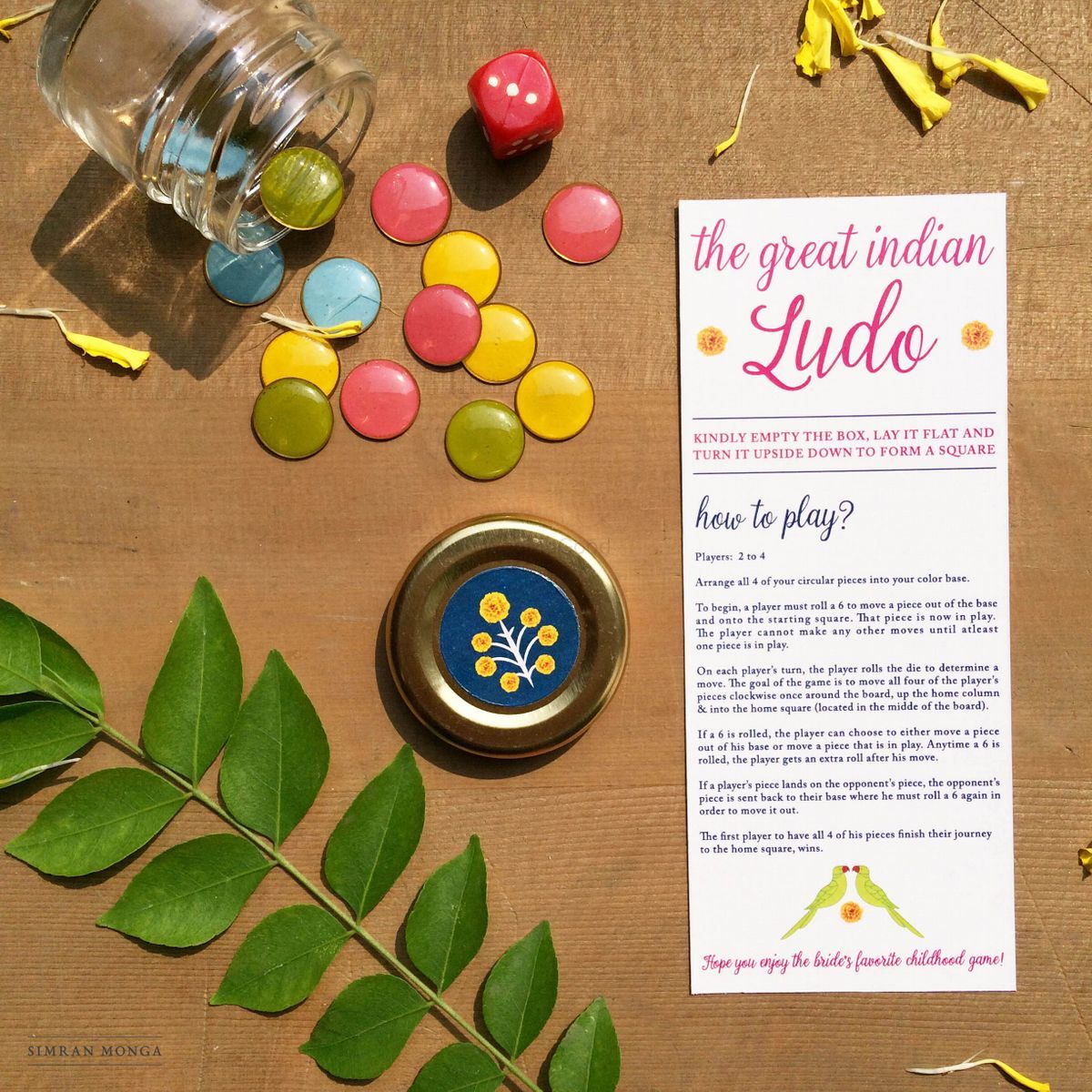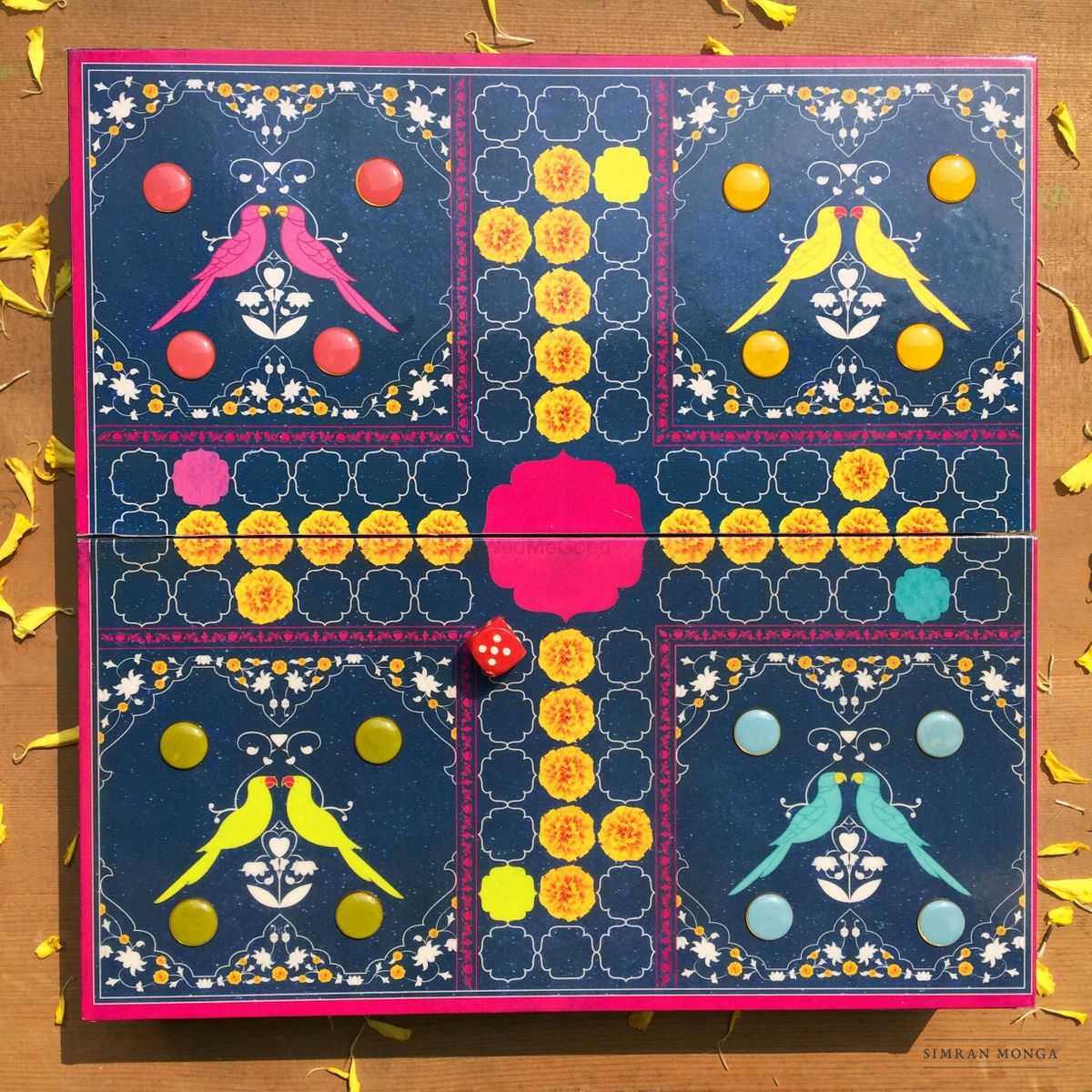 The box when opened and turned upside down, resembled a traditional Ludo board which came with four different colored pieces and a dice to carry forward your game! Who would have thought, right?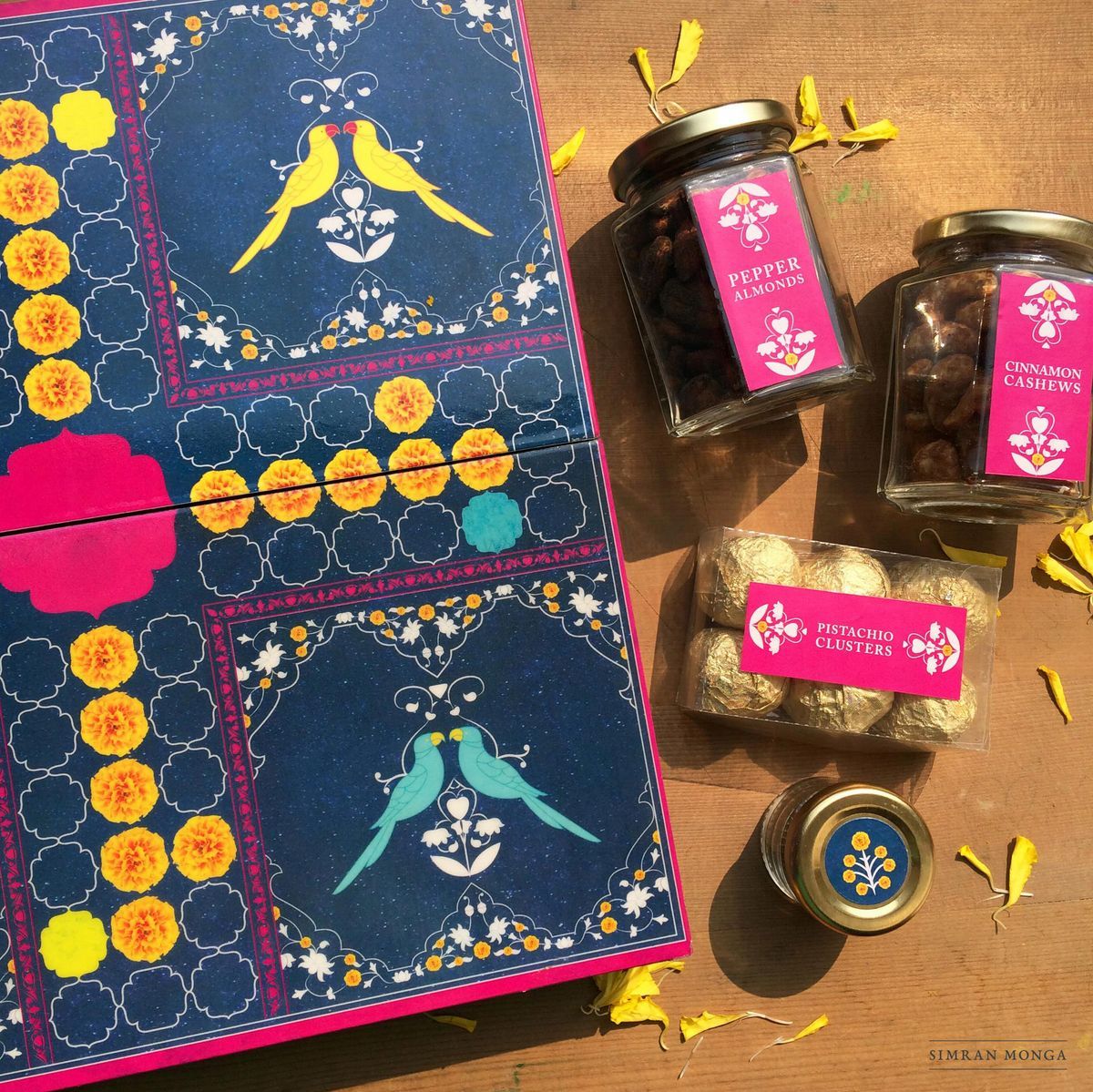 We think this wedding invite can be a perfect reminder for your guests to always think of you and your out-of-the-box  shaadi! *winks*
At a time when couples are increasingly thinking of getting wedding cards that can be put to further use by their guests, this interactive, Ludo-inspired wedding invite is truly a game changer; what do you think?