Lovely Ideas To Add That Personalized Touch To Your Intimate Wedding!
BY Apoorva | 26 Jun, 2020 | 1694 views | 3 min read
Who says intimate weddings have to be super simple and boring? You can add a dose of fun to your intimate wedding too as the lockdown is lifted phase by phase. And the best way to do this is to give every element in your wedding a personalised touch. After all, it's your wedding day and you will want to remember these little moments forever. Here are some lovely ideas to add that personalized touch to your intimate wedding, making it more special than ever!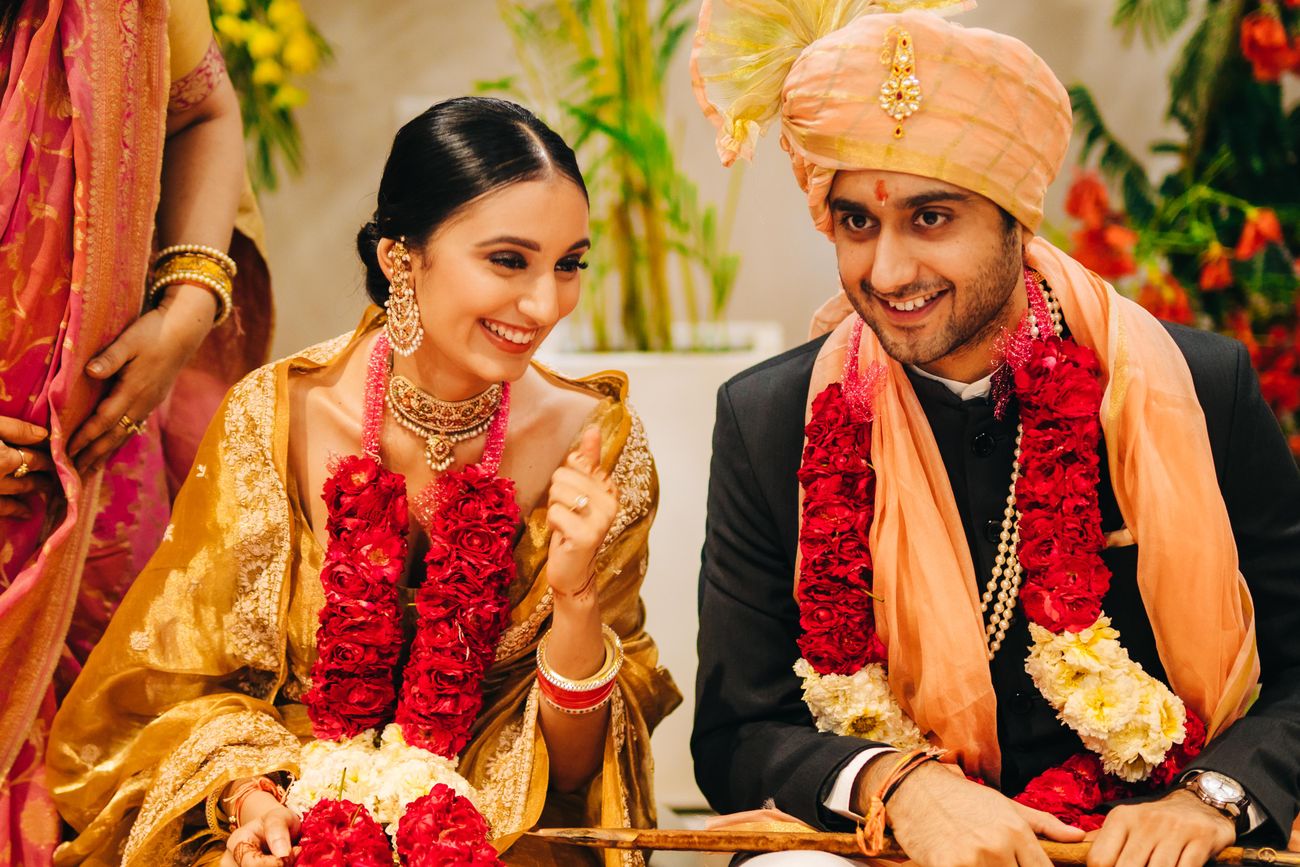 Image via Megha and Tushar's Real Wedding
Pick A Venue Close To Your Heart
Pick a venue that has meaning for you and your partner. It could be either one of your houses or maybe even a garden or terrace of a family member which you are connected to. Getting married at a venue that is close to your heart will feel the most special! Here are some ideas on where you can host an intimate wedding for 50 guests. 
Nothing Like Family Heirloom Jewellery
This is the perfect time to wear your heirloom jewellery. You don't want to shop or don't have the time to get something made, opting for heirloom jewellery is a great way to add that personalised touch to your look!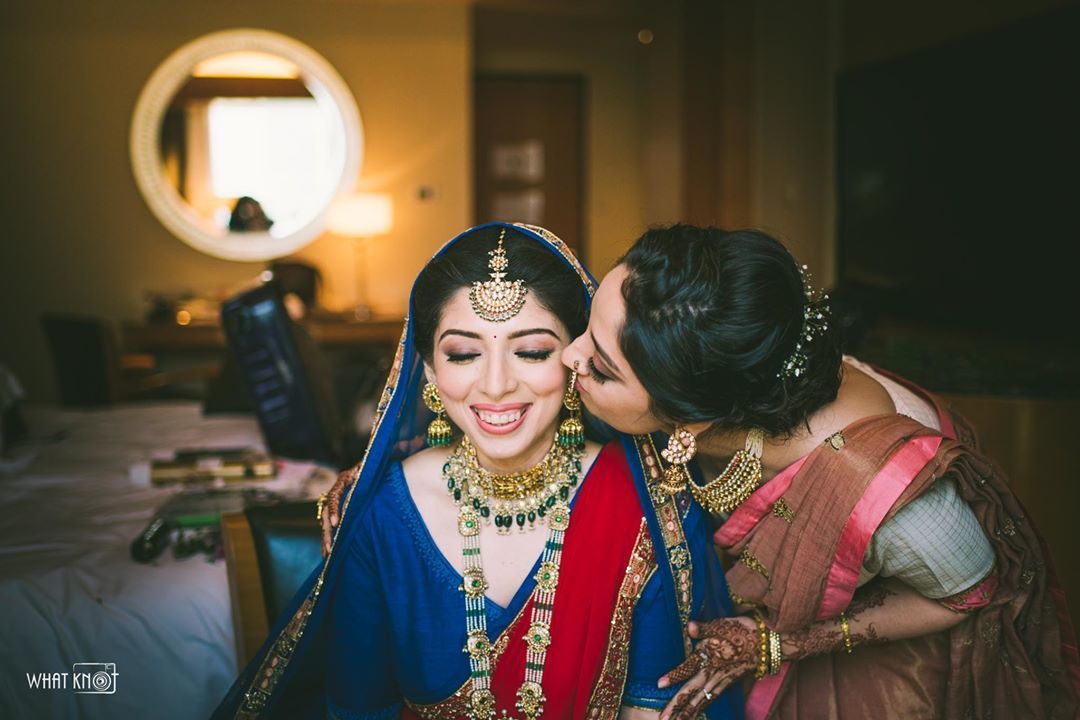 Image via WhatKnot Photography★ 4.5
DIY A Part Of Your Menu
There is absolutely nothing like ghar ka khaana! If you are planning to host your wedding at home, you can DIY a part of your menu to add that personal touch. It can be a cake or even your mom's or grandma's famous laddoos that you loved as a kid. Ensure it is something that can be pre-made so that no one is busy in the kitchen on the day of your wedding.
Personalized Décor
While no one is opting for large decorations, you can definitely add a touch of personalization to your wedding décor. For instance, you can have a card/mini standee which states 'Things You Don't Know About The Couple' as a centrepiece for all your tables. Since intimate weddings are small, you can have unique ones for each table!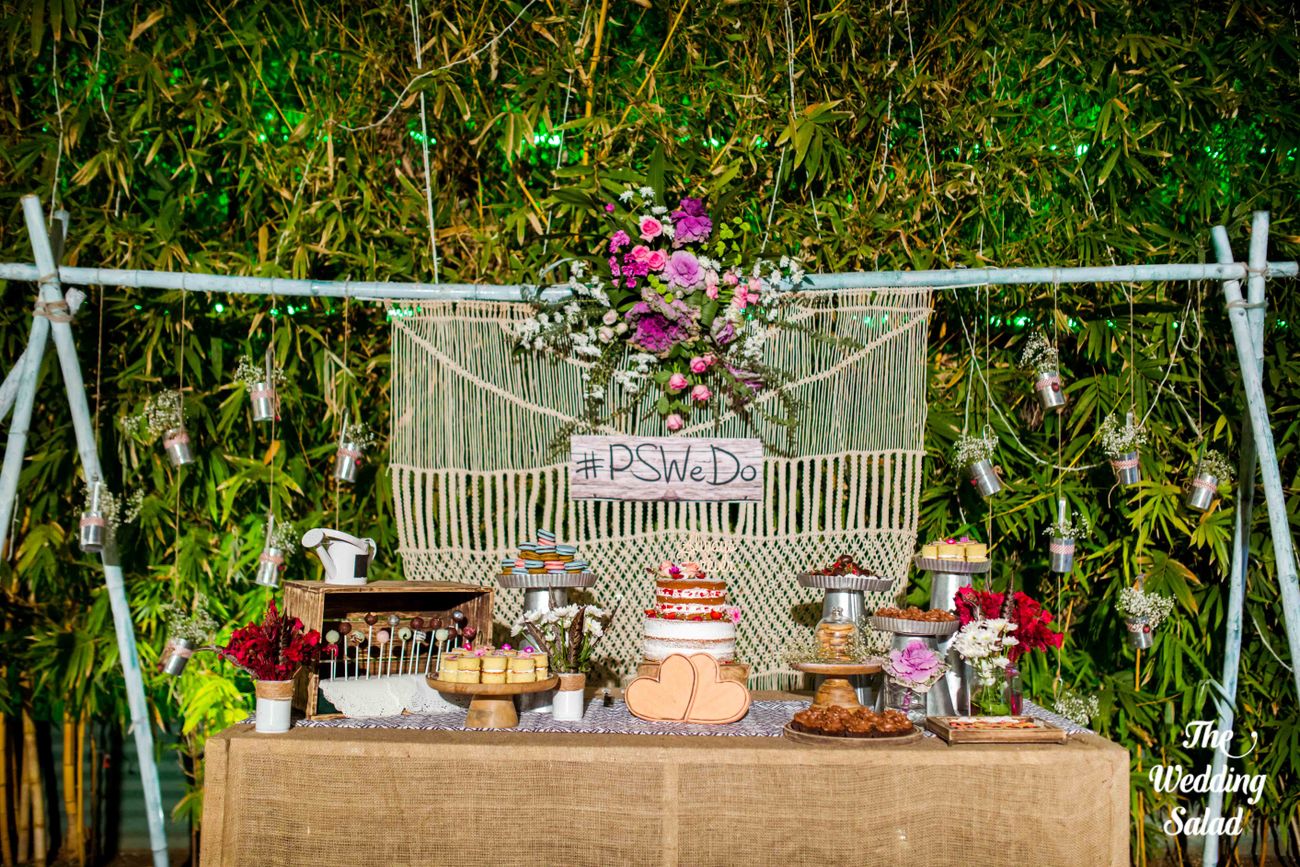 Image via Vintage Nutters★ 5
Add A Touch Of Nostalgia With Something Old And Borrowed
Always wanted to wear your mom's wedding saree on your wedding day? Now is the time! If you cannot go out to shop or simply want to wear something close to your heart, wear your mom or family member's heirloom outfits. Some families have wedding outfits passed on from generations, making it such a precious moment!
Personalised Wedding Favors
As you have a small guestlist, it's possible to create fun and creative personalised wedding favors for your guests. You can opt for homemade cookies and jams or even beautiful plants to take home! If you want to go DIY, here are some amazing DIY favour ideas for you.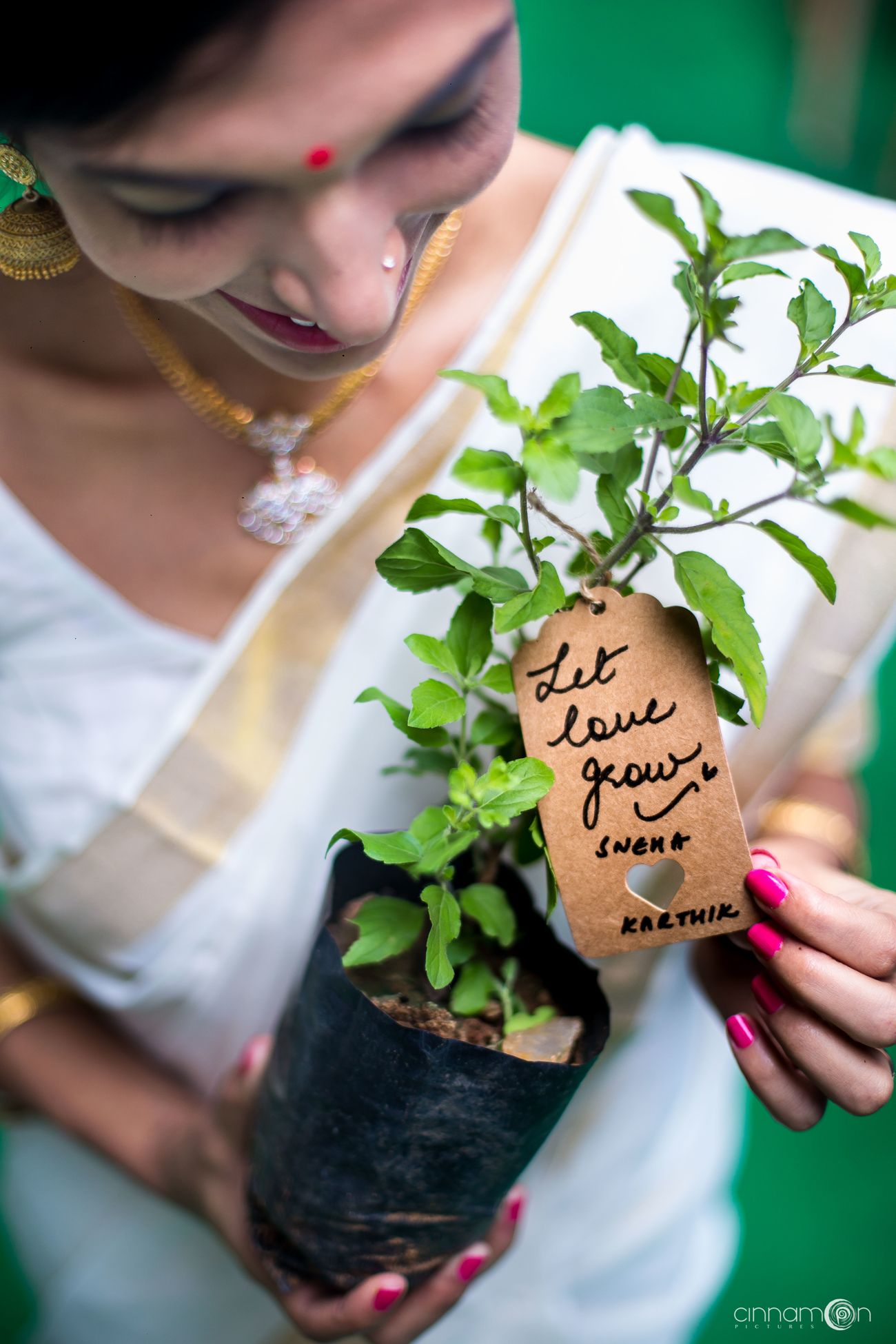 Image via Cinnamon Pictures★ 5
Have Guests Record Personalised Wishes
Since not everyone you want can come to your wedding, you can ask all your guests to share personalised videos with wishes for you. You can compile all these videos together post your wedding so that you have a wedding memory with ALL the people you want forever!
Planning an intimate wedding? Let WedMeGood help you! Inquire today.