#Makeup Artists Reveal: Makeup Hacks & Products For Summer Brides
BY Sakshi | 10 May, 2023 | 1661 views | 6 min read
Summer came late this year, but it feels like it is already upon us with the mercury rising every single day! So if you are a summer bride, we are sure one of the biggest stressors you're having right now is regarding your makeup! Will it stay, will it melt, will it get oily? All these are the doubts we are sure even dry-skinned girls have when the sun is out so bright. So we decided to rope in the experts and ask them some tips, tricks and product reccos for summer brides, and here is an extensive list!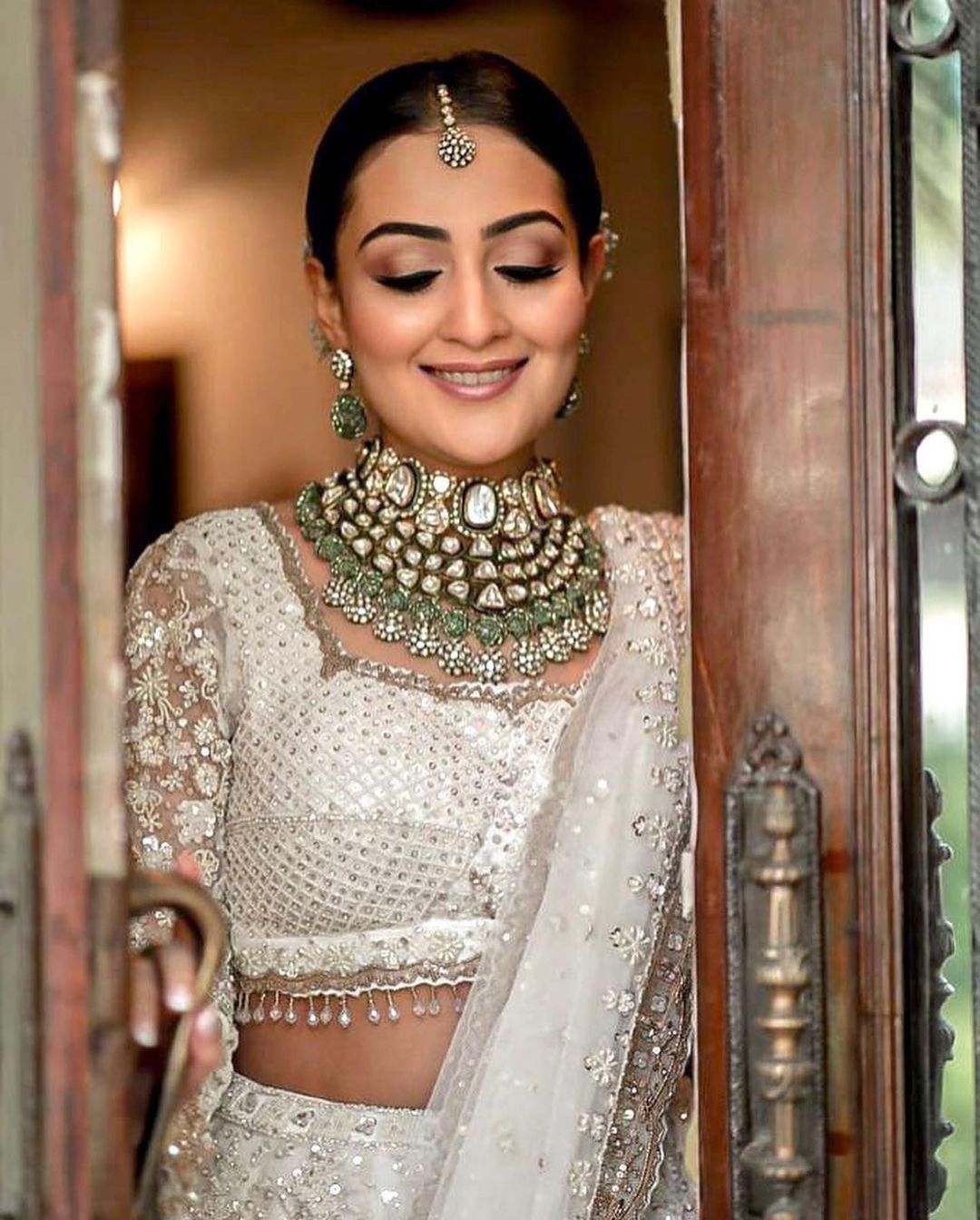 Image via @destination.photographers
Always ensure your use a mattifying primer during summer, and an oil-free moisturiser. Ensure you don't use dewy mists after make up, but use mattifying make up fixers instead. 
Use face blotting paper for touch ups in between events. 
Using gel blushes, waterproof mascara and eyeliner is a good idea. This would also mean using oil-based makeup removers to take the makeup off.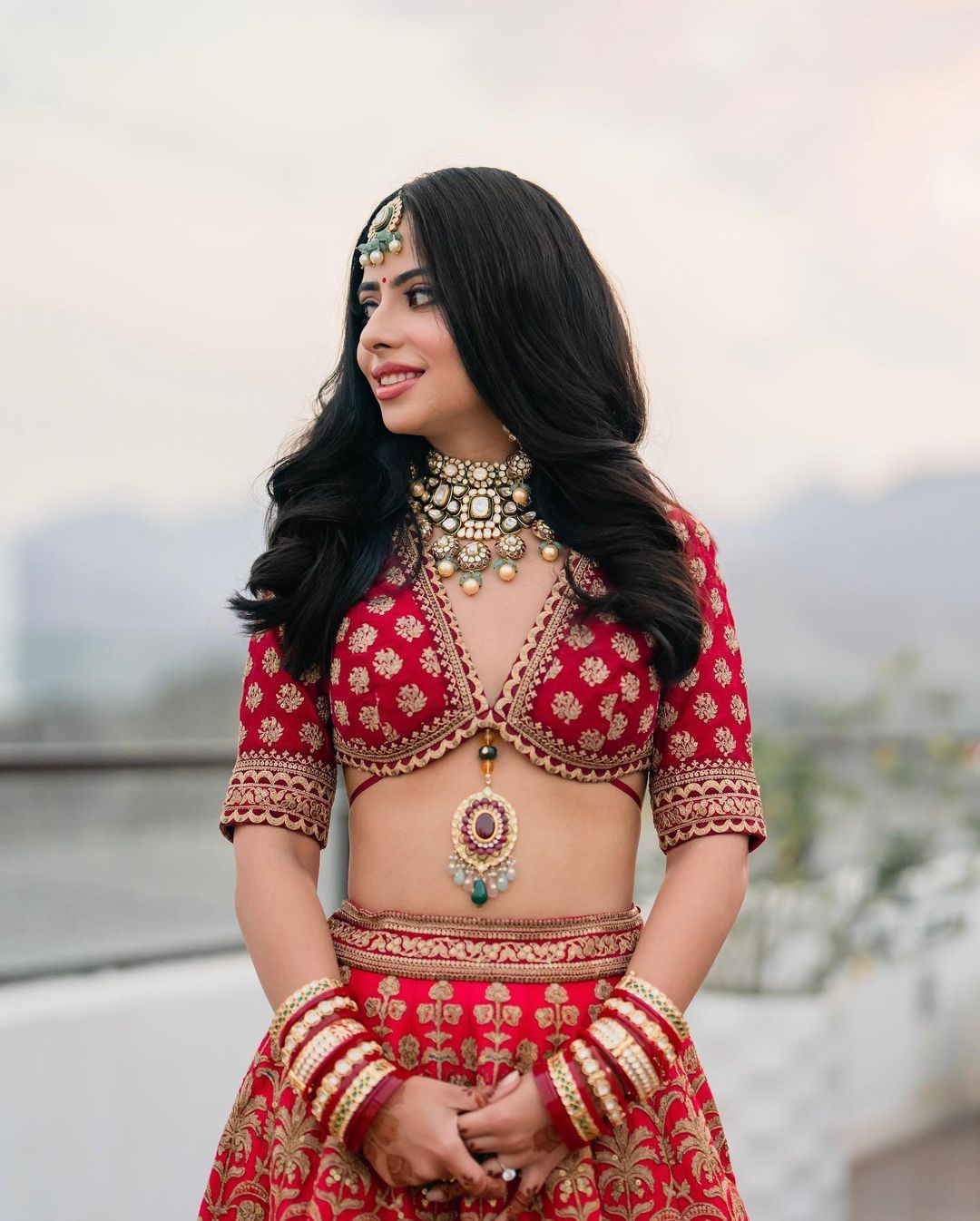 To give your skin that perfect summer glow, use a touch of bronzer on your cheeks, temples, and jawline. Additionally, apply a subtle highlighter on your cheekbones, the bridge of your nose, and your cupid's bow. This will help you achieve a beautiful, radiant look.
To make sure your lip color lasts all day, try using a lip stain or a long-wearing liquid lipstick.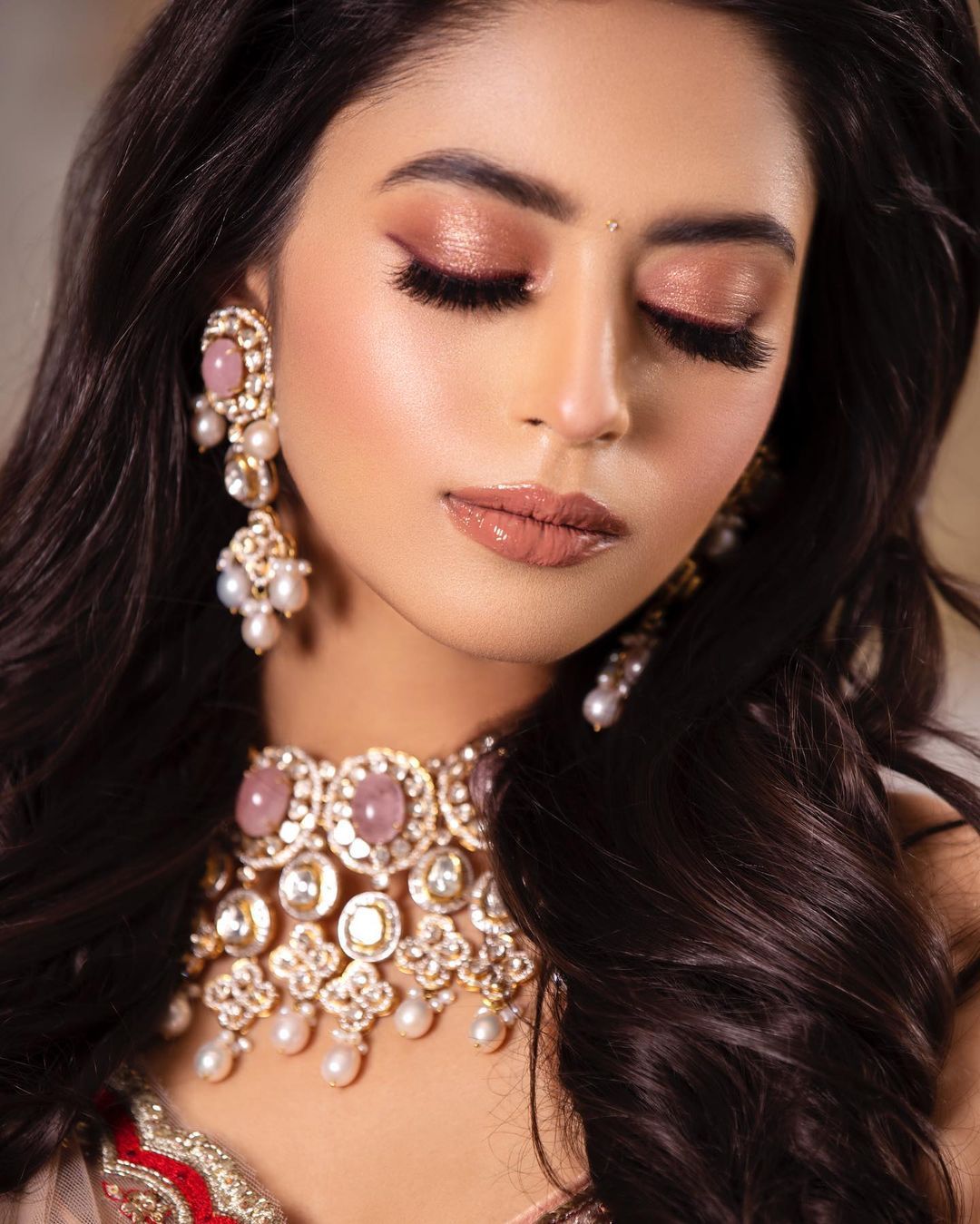 Prep skin well using a mattifying primer.
Use self-setting, matte, and long wear foundations.
Use an eyeshadow base to keep eyeshadow radiant and long-lasting.
Use a lip liner to define the lip shape and fill in with indelible lipstick - matte or Demi matte based on client's preference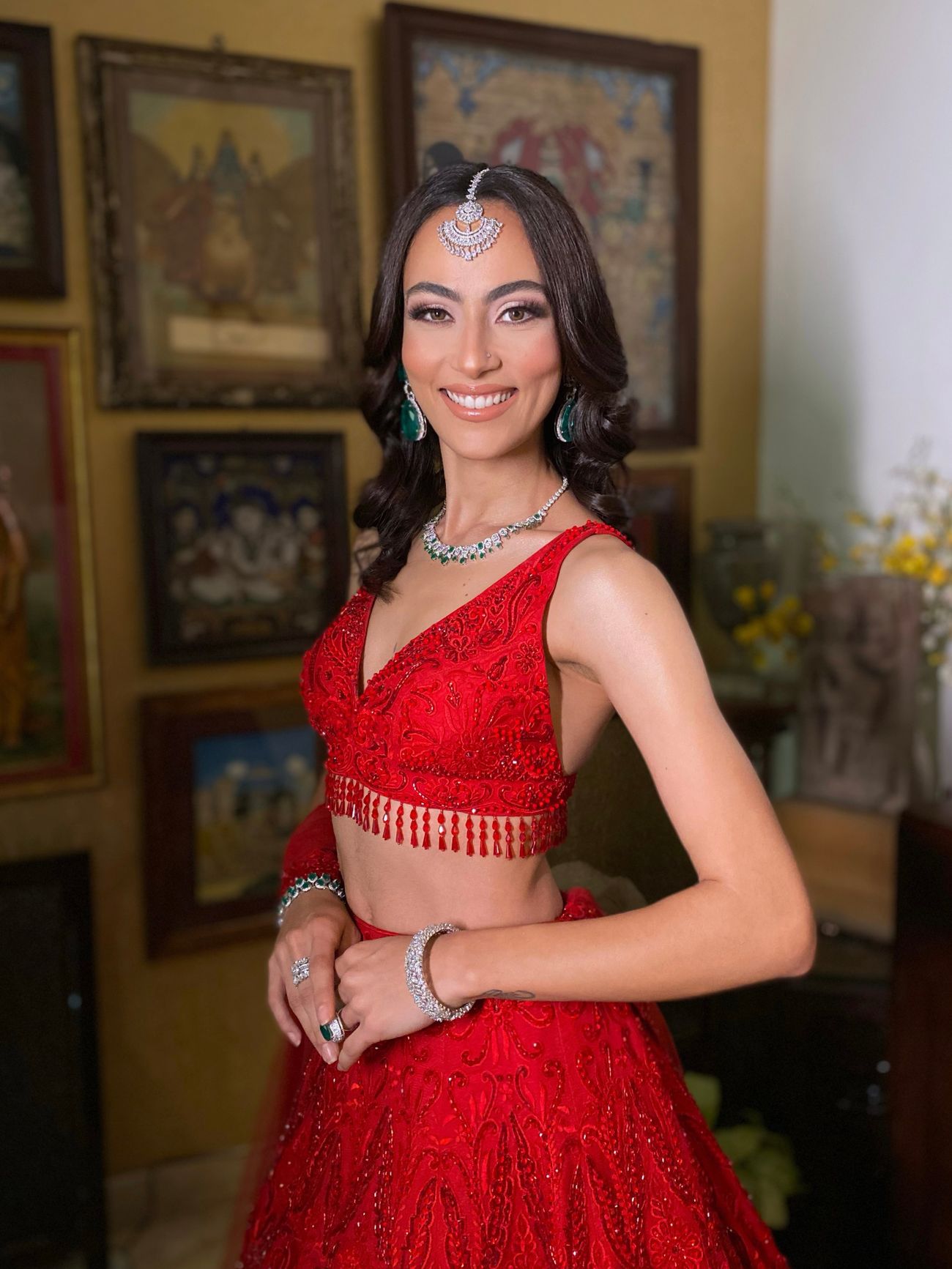 Use a primer before putting on your makeup and a setting spray after you finish to ensure it lasts all day.
Use light weight products like bb creams and tinted moisturisers instead of heavy full coverage foundations.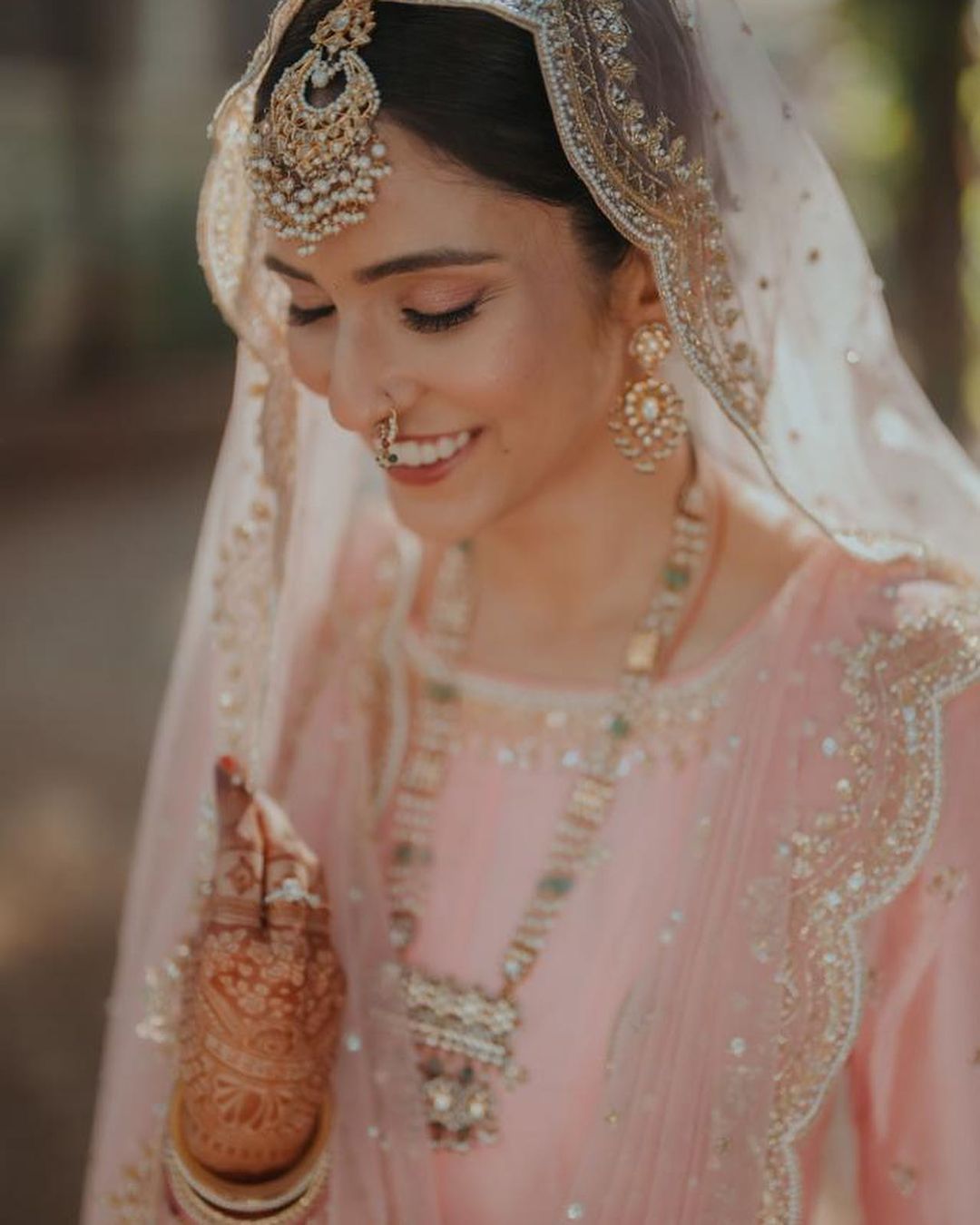 The one tip I give all my brides is to drink up water. It helps with the skin, with the glow and overall well being. So load up on fruits high in water content.
Ditch the foundation if you dont need it, instead just do some spot concealing and add a blush and highlighter.
Do not forget to take it all off after the late night wedding celebrations. Cleanse, tone and moisturise no matter how tired you are. You don't want to be breaking out on your big day!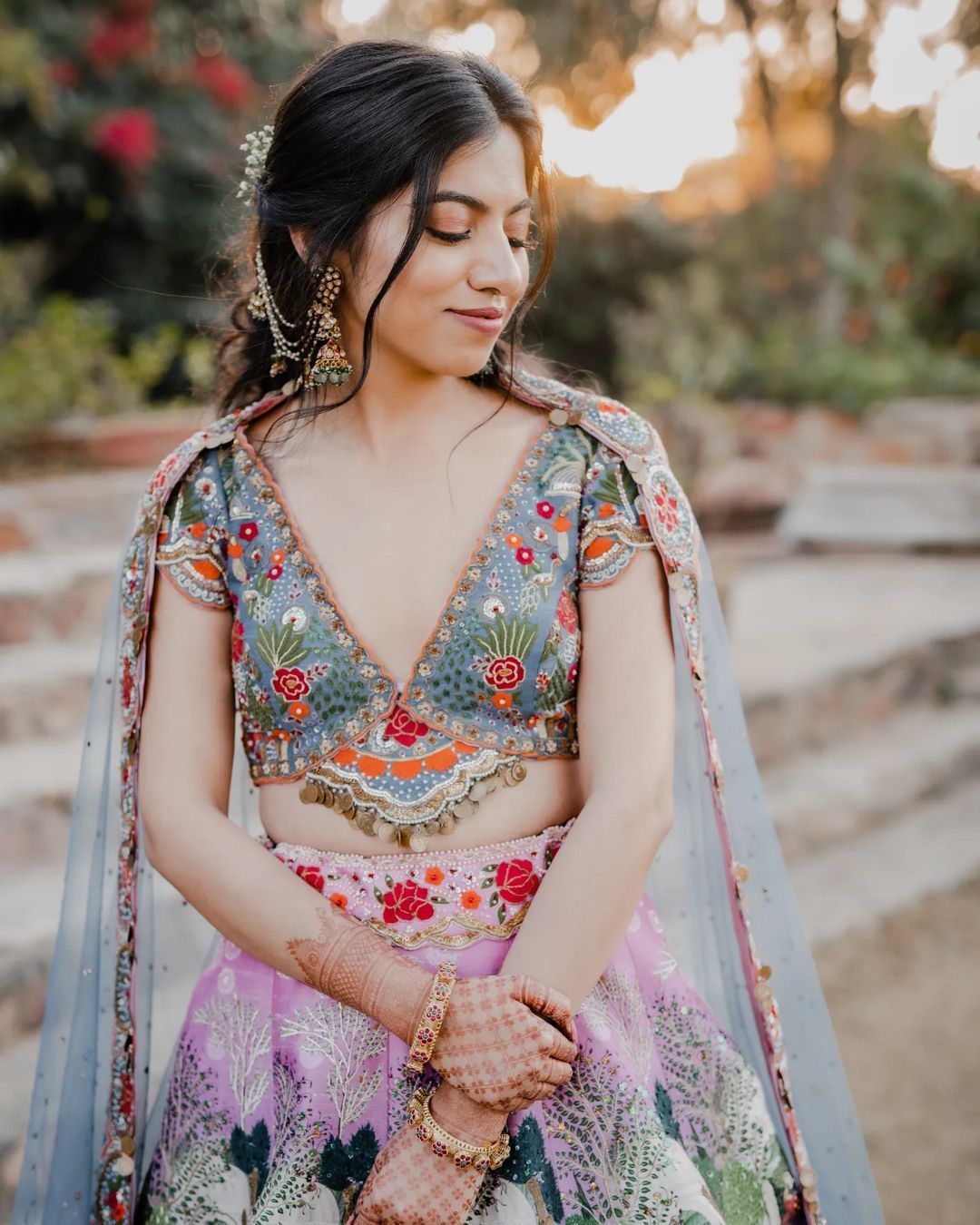 Less is more in the summer! Keep your foundation to the minimum to avoid your base from looking heavy and sticky.

Use more powder-based products like compacts, loose powders, and powder blushers for a long-lasting nongreasy look.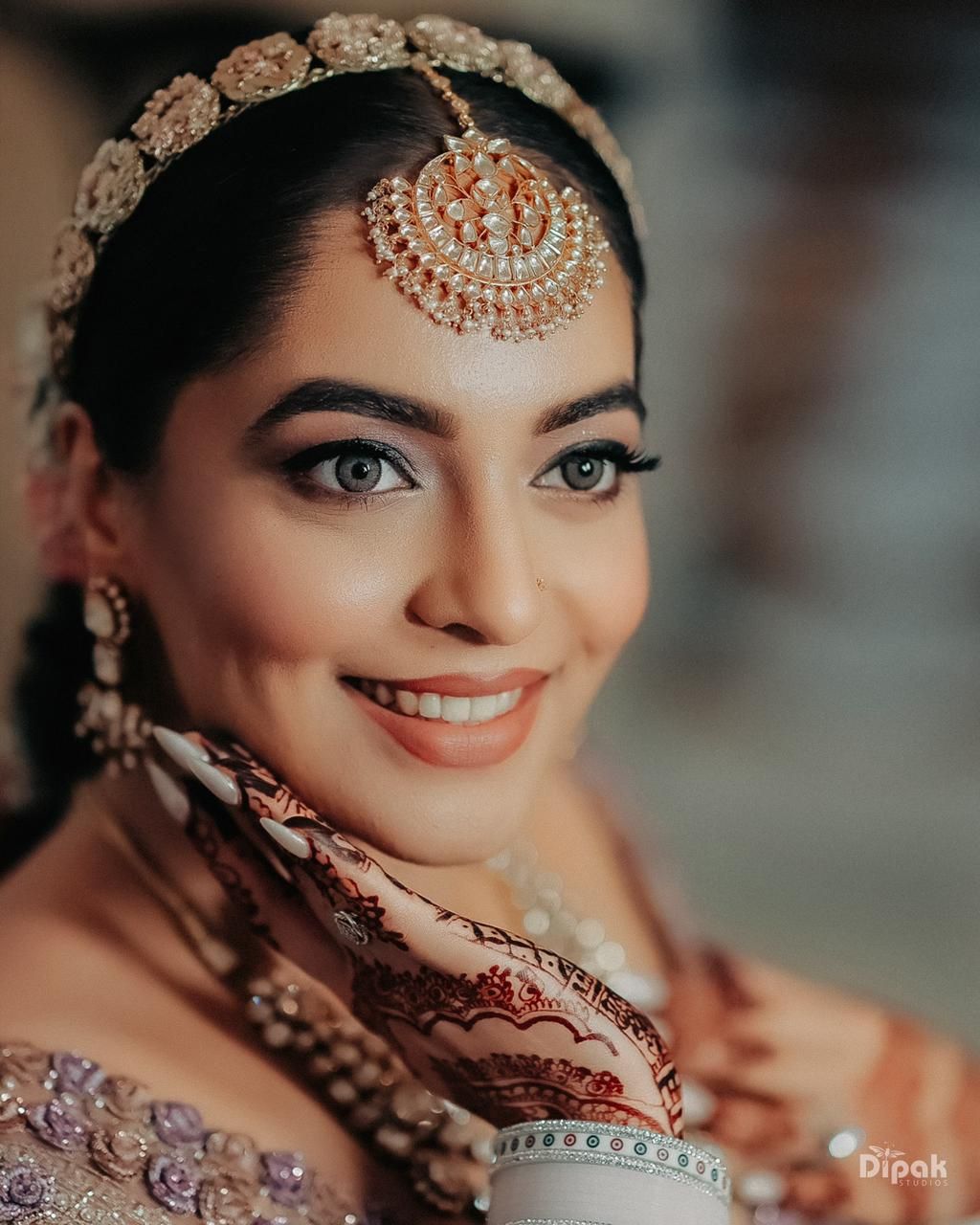 An ice cube massage right before you start your makeup application works wonders, and it's a great way to ensure your pores are tightened and your skin is cool.
Wear less makeup. Instead of going heavy on makeup, foundation, and concealer, go for spot concealing and thin layers of foundation.
Put less Highlighter. If you get a ton of highlighter put, chances are your face will end up looking oily.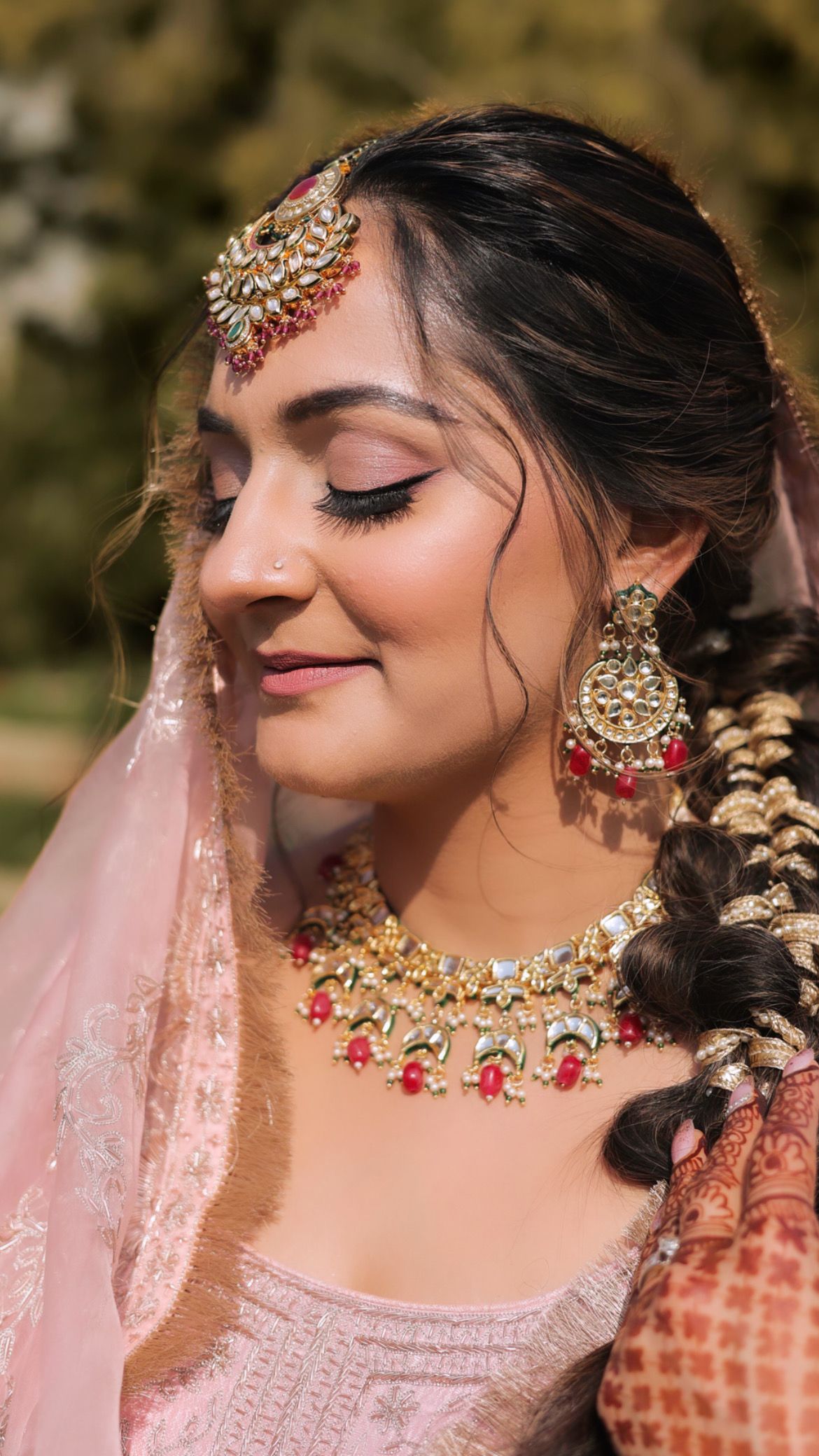 This one goes out to this summer's bride-to-bes : use the weather in your favour and enhance your skin's glow. First and foremost, try to use an ice roller. Bonus points if you fill it up with rose water or rose petals for extra nourishment and getting the true summer feel!
In case you prefer to use cream based blush or highlighters, make sure you seal it with a powdered blush or highlighter too. Finally, use a great setting spray to lock and rock your look!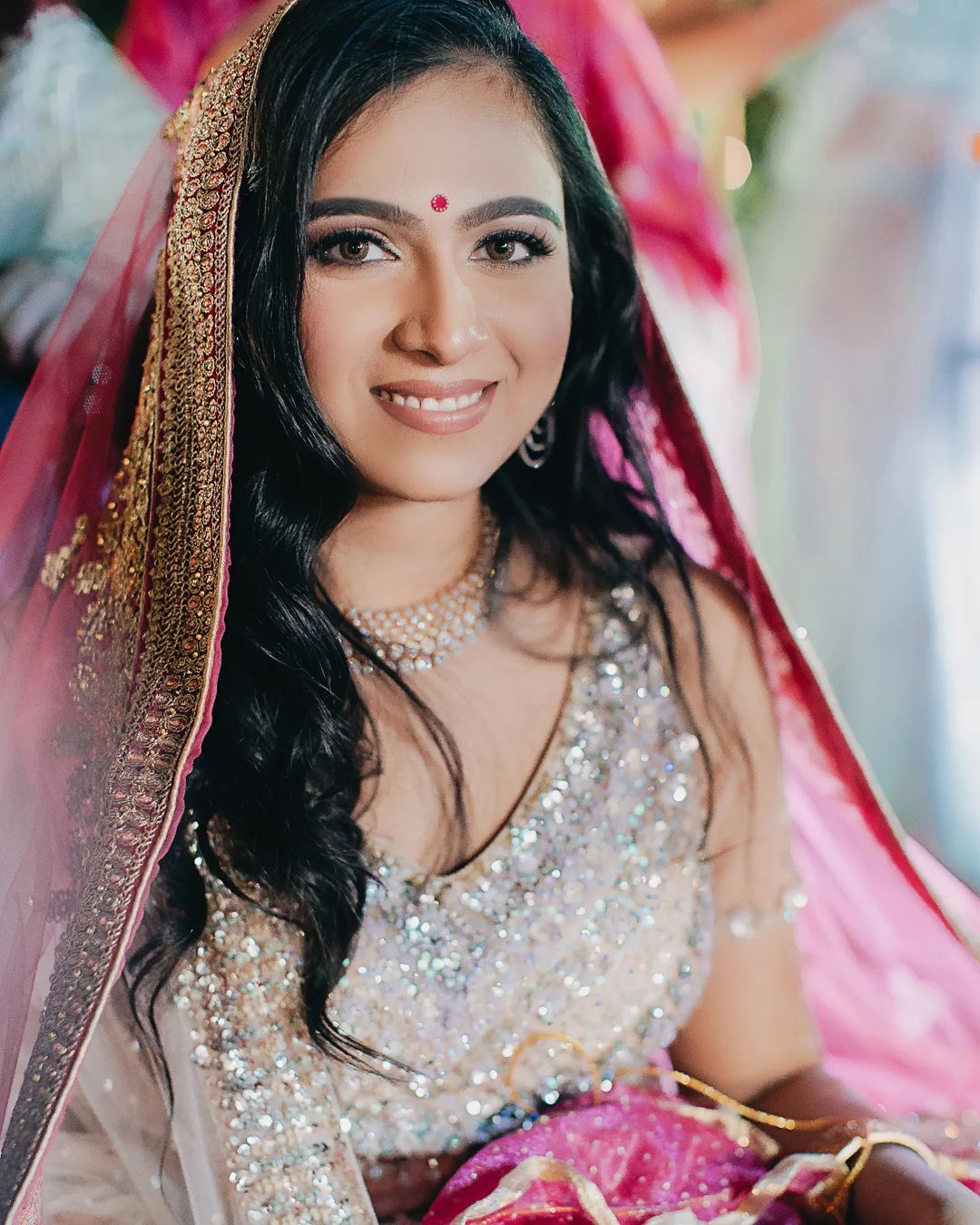 Prefer Airbrush Makeup over Regular/ HD Makeup.
To lock your makeup in place, simply add a layer of translucent powder on top of your cream and liquid products and seal it all with a makeup fixing spray as the last step of makeup.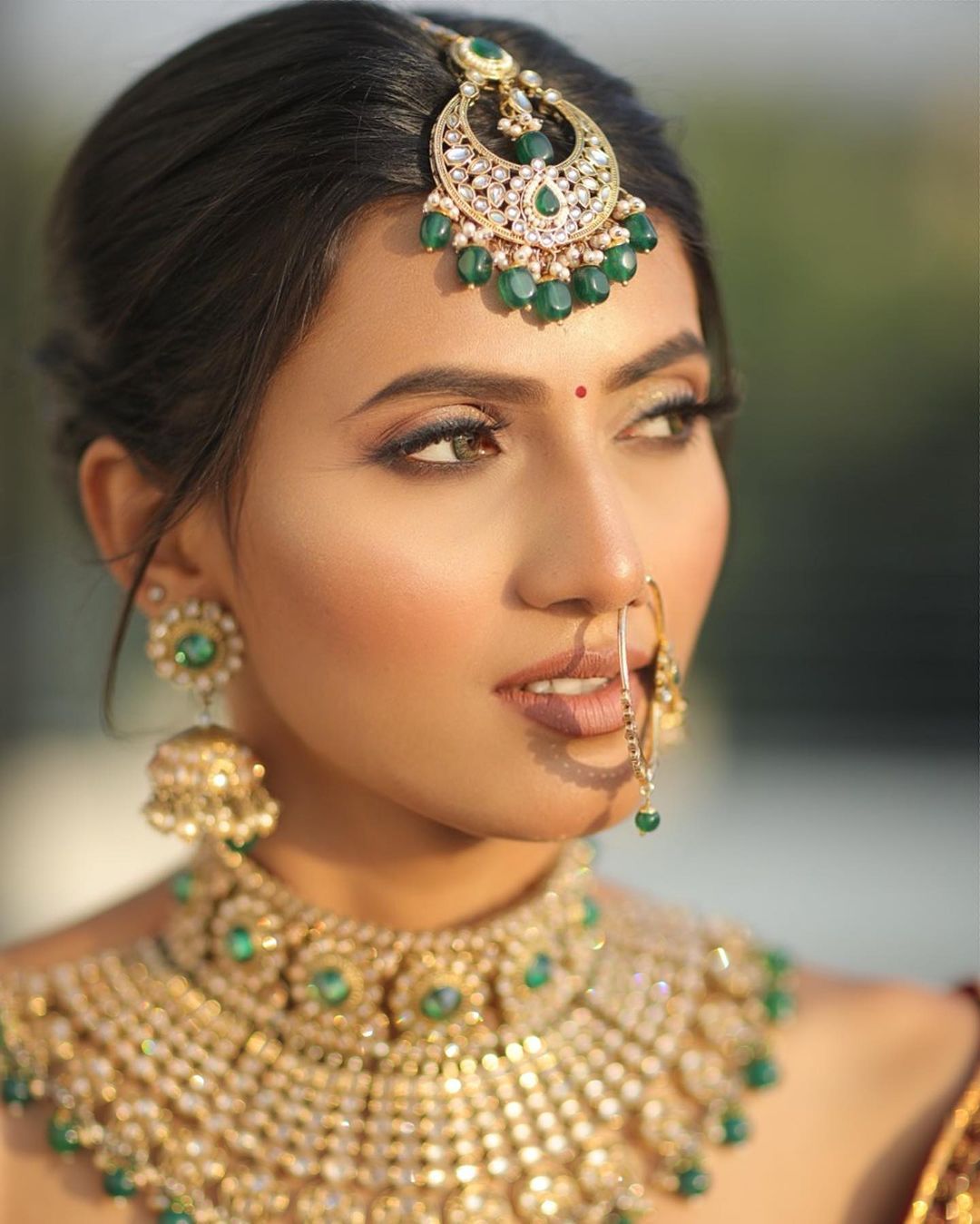 Hydrate the skin well before applying any make up, make sure each step of the hydration absorbs into the skin before the next. Use a hand fan to dry each product on the skin.
Mix a bit of powder to your foundation to get that extra matte but even coverage or you could add serums which prolong the freshness of the foundation and make it sweat and water proof. 
For the final step set the face with a pressed powder cum foundation to create a flawless feel.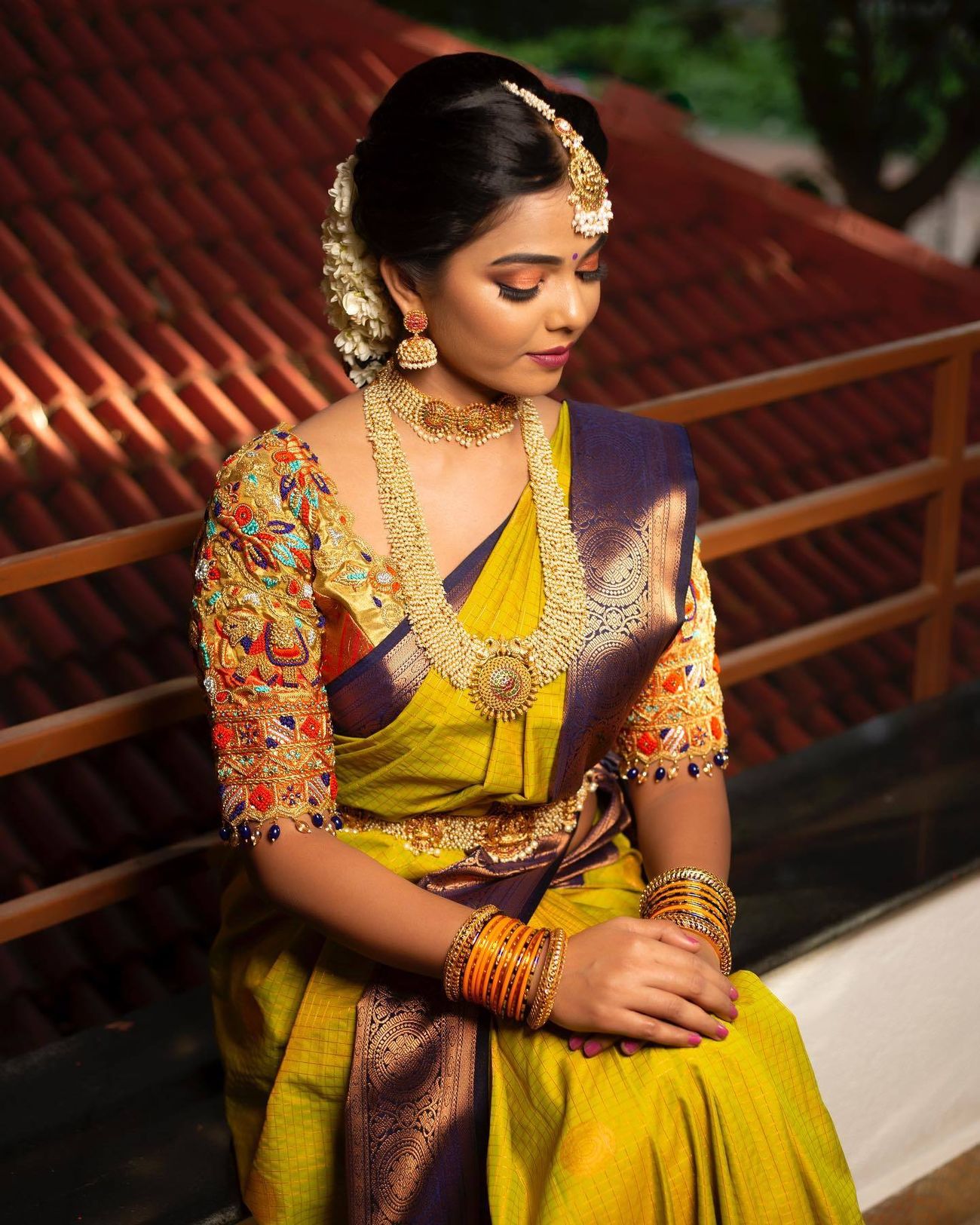 Summer 2023 is all about minimalism. Less is more this season. Sleek hair, soft waves, simple minimal hairstyles are something brides are loving this season. Replace foundations with skin tints and powder foundations this summer.
Opt for a water-based moisturiser.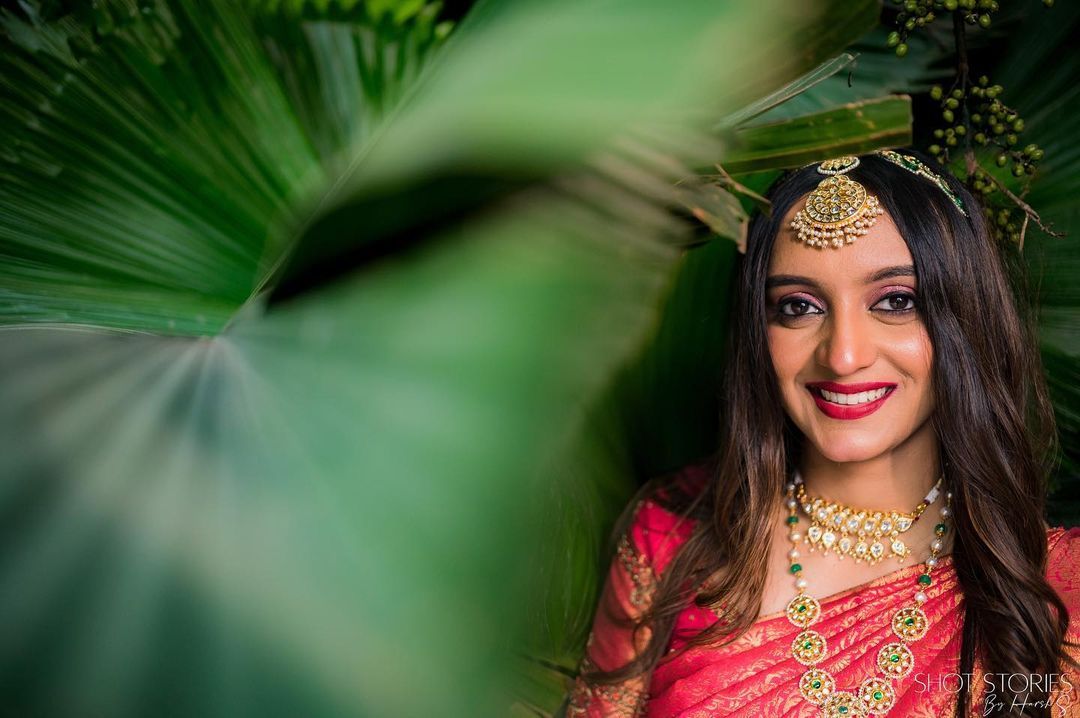 Keep yourself hydrated - drink lots of water, fluid, eat citrus fruits.
Apply sunscreen for UV protection. Take at least one session of detanning facial from a professional dermatologist.
Use blotting powder to absorb oil as it appears.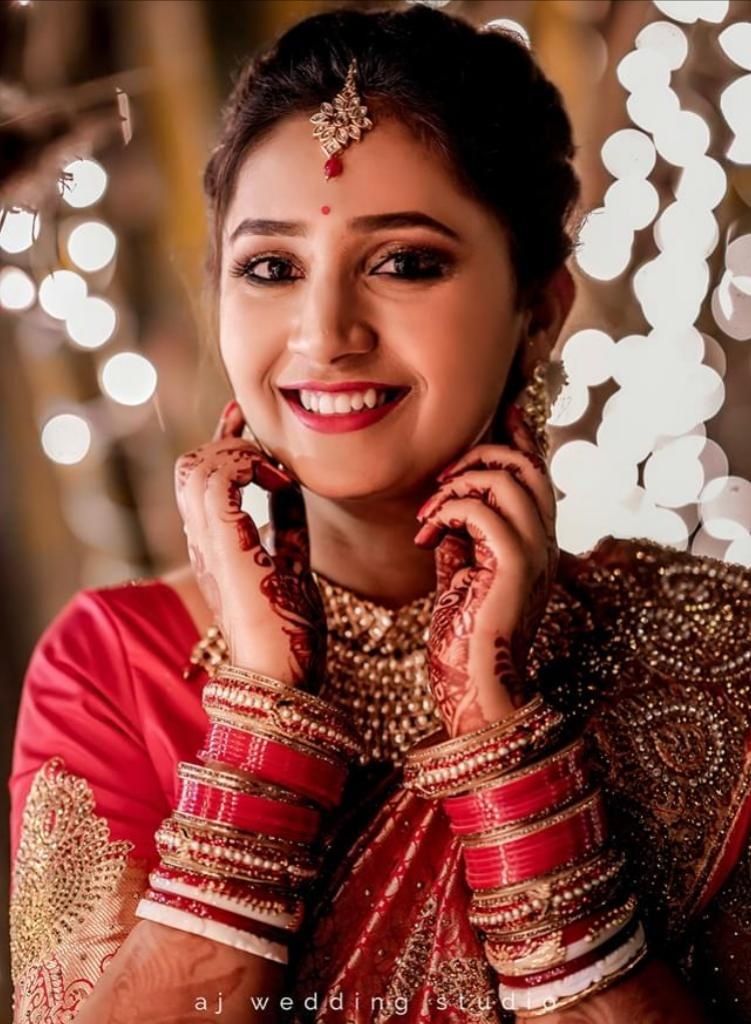 Cleanse your face with an oil-free cleanser and ( for oily skin ) apply toner or glow tonic.
Use a matte lipstick and avoid gloss.
Apply a foundation which is thin in consistency rather than thick.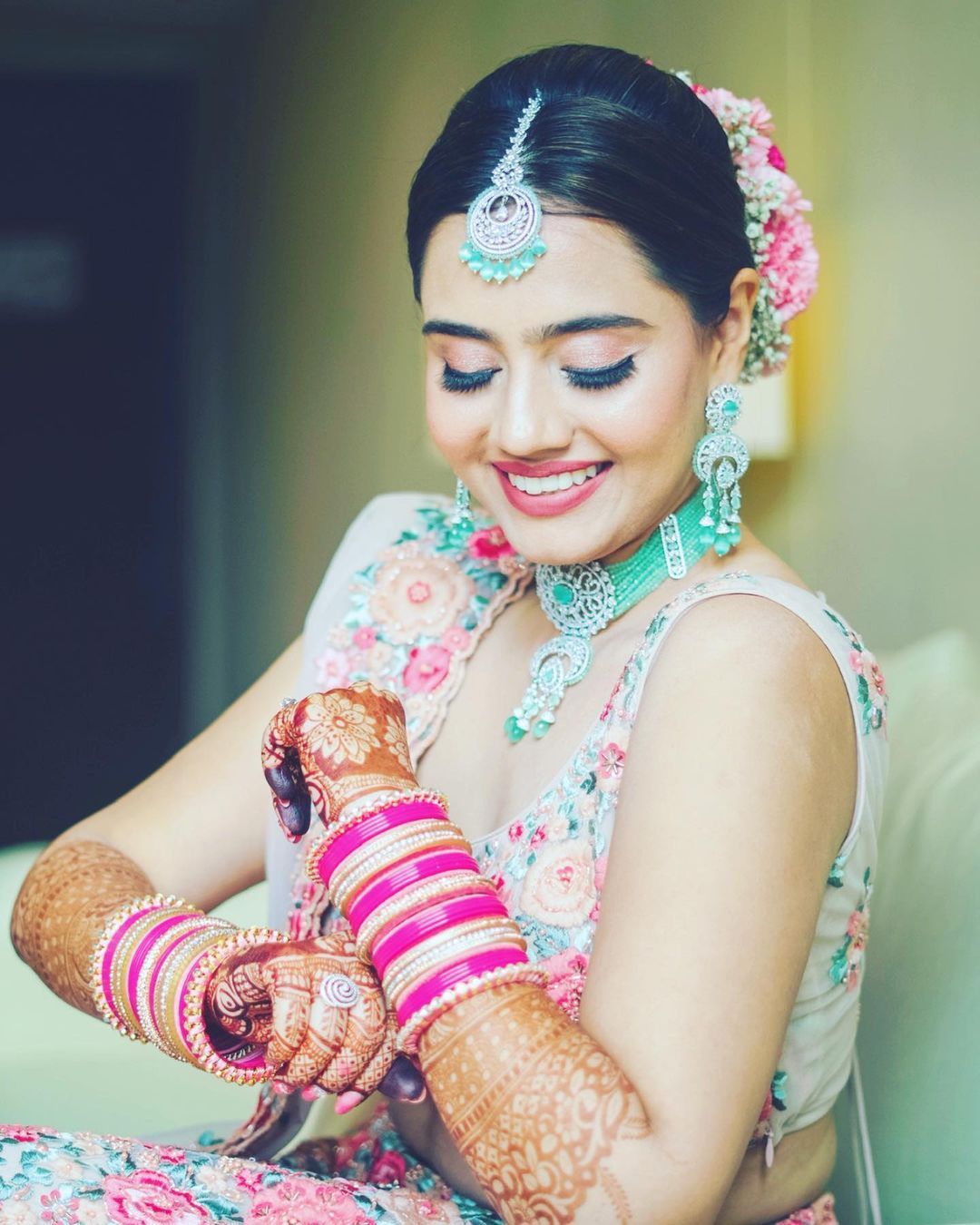 Ensuring your makeup lasts all day actually starts before any makeup is applied. It's vital to ensure that your skin is super hydrated. Once you've cleansed your face in the morning, apply an oil-free moisturiser as well as good, mattifying SPF. Top this with a high quality primer.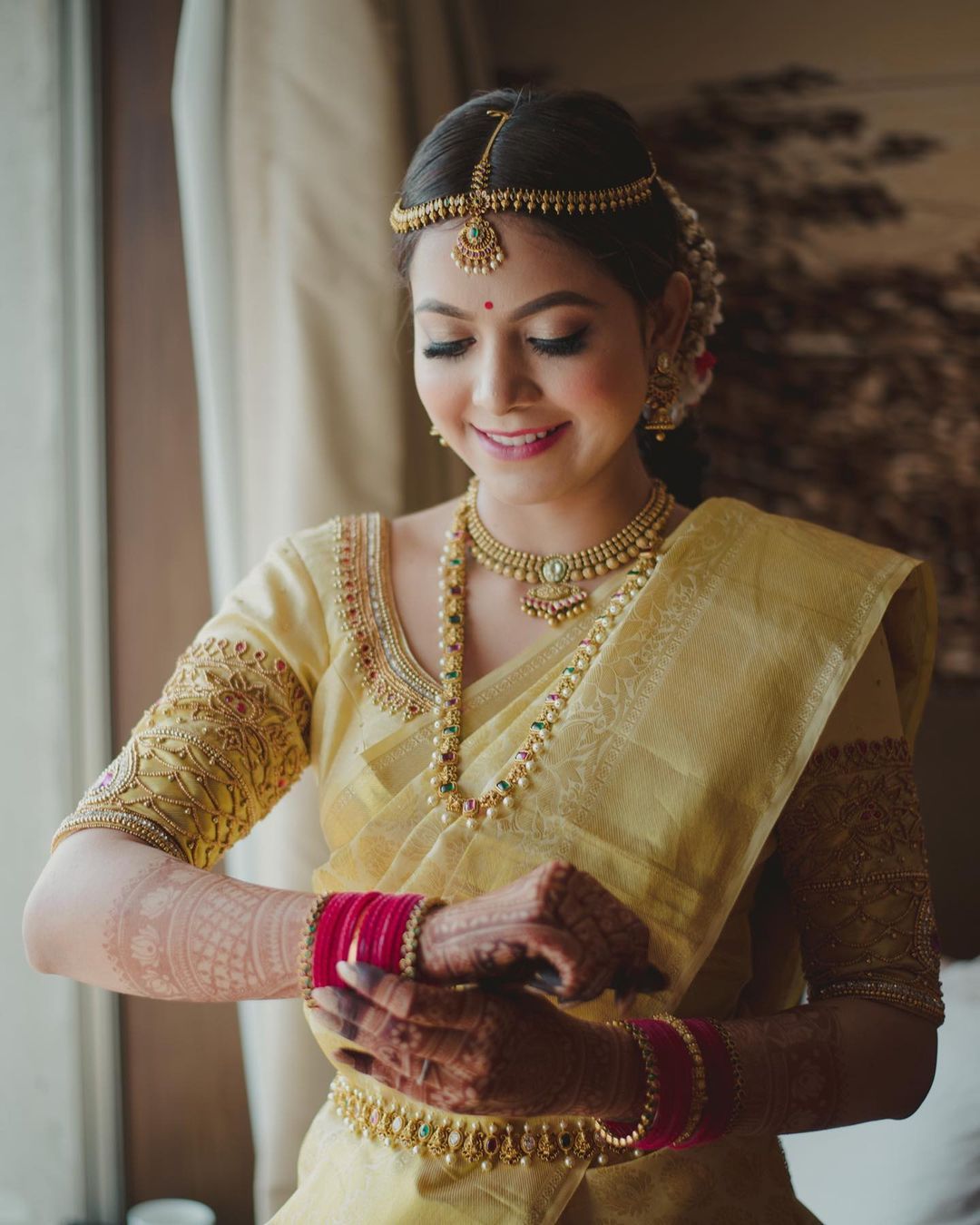 A vitamin ice cube massage with cucumbers can change the game too. This method right before starting makeup application works wonders and it's a great way to tighten the pores and for the bride's who tend to sweat a lot after product application, this gives a cool effect on face. 
Bride should opt for Airbrush makeup in the sultry summers to get that flawless, waterproof base throughout the ceremony.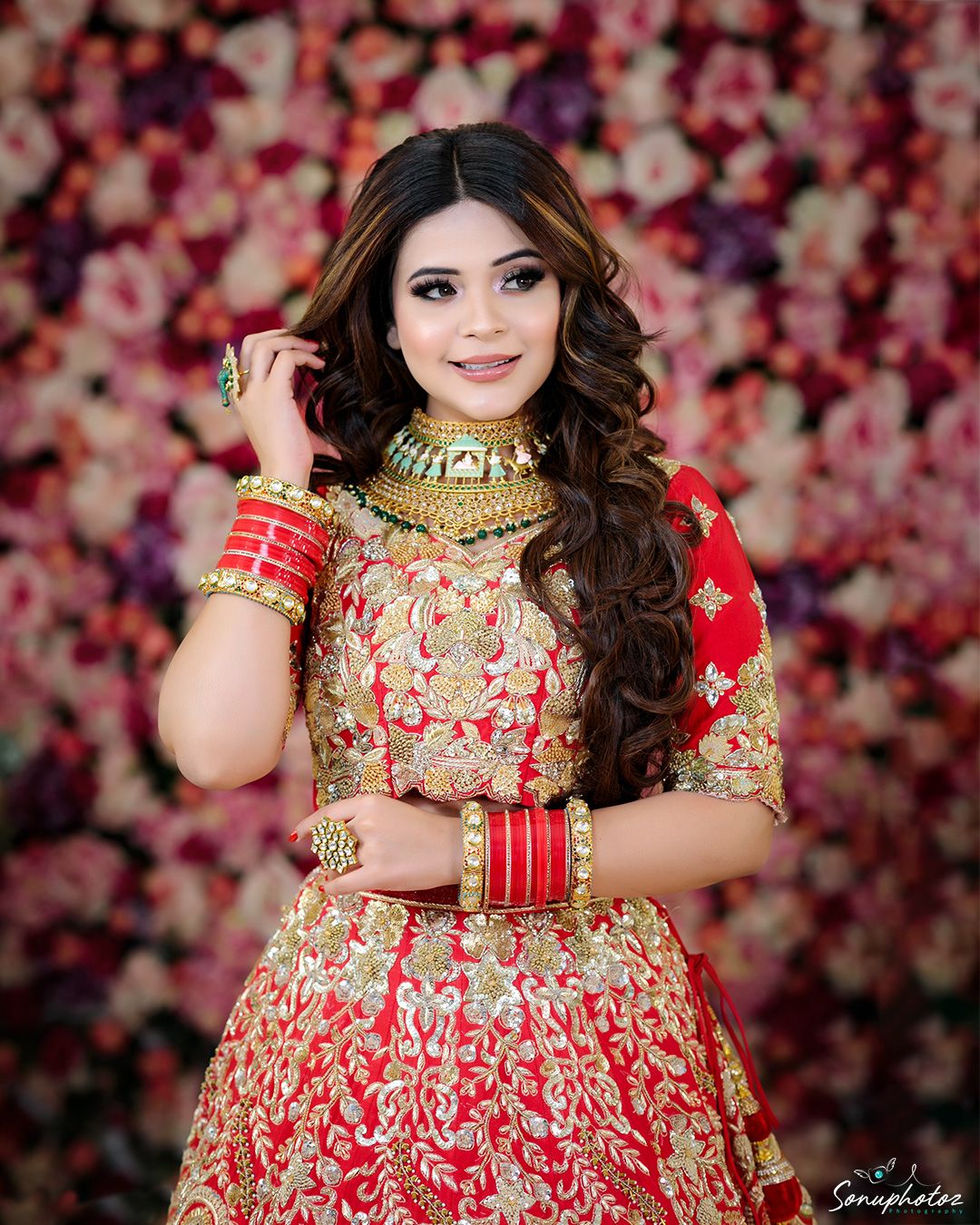 Summery Makeup Product Reccos from the Experts!
Primer: Benefit POREfessional, Smashbox Photo Finish Primer, Milk Makeup's Hydro Grip Hydrating Primer, Hourglass Veil Primer, Tarte Timeless Soothing Primer & Nykaa Prep Me Primer
Foundation: Charlotte Tilbury Airbrush Flawless, Estee Lauder Double Wear, Nars Soft Matte Complete Foundation, Nars Radiance, Makeupforever HD Skin Foundation & Dior Backstage Face&body Foundation
Loose Powder: Laura Mercier Translucent Powder
Eyeliner: Makeup Forever Waterproof Eyeliner
Mascara: MAC MacStack Waterproof Mascara
Bronzer: Benefit Hoola Matte Bronzer & Charlotte Tilbury Airbrush Bronzer
Lip Stains: Benefit Lip Stain & Clarinet Water Lip Stain
Moisturiser: Clinique Moisture Surge, Spotlight moisturiser-PAC & Water-base moisturiser Recode
Setting Spray: Anastasia Beverly Hills setting spray - Dewy set, Makeup Forever & Huda Beauty
Sunscreen: Kiehls, Shiseido or Supergoop 
Toner: Pixi non-alcoholic toner
Makeup Serums: Alfairza Magic Drops & Aqua Grip from PAC
Powder Foundation: MAC Studio Fix Powder
Eyeshadow base: Urban Decay, Too Faced, P Louise
Blotting Sheet/Powder: Fenty Invisimatte Instant Setting + Blotting Powder
ALSO READ: 7 Products Every Summer Bride Needs To Have In Her Touch-Up Kit