Mehendi At Home? Here Are Some Cool Decor Ideas To Do Up Your House On A Budget!
BY Latha Sunadh | 23 Feb, 2018 | 13209 views | 2 min read
Life has become simpler innit? Most of us these days want simpler, more minimalistic ceremonies and hence, Mehendis these days are about a bit of DIY, a little bit of mix and match and a whole lotta online-shopping-and-creating-decor. So here are a few simple, easy and effortless ideas that will make your home perfect to host a Mehendi - with tweaks and ideas to create a DIY set-up. 
Easy Centrepieces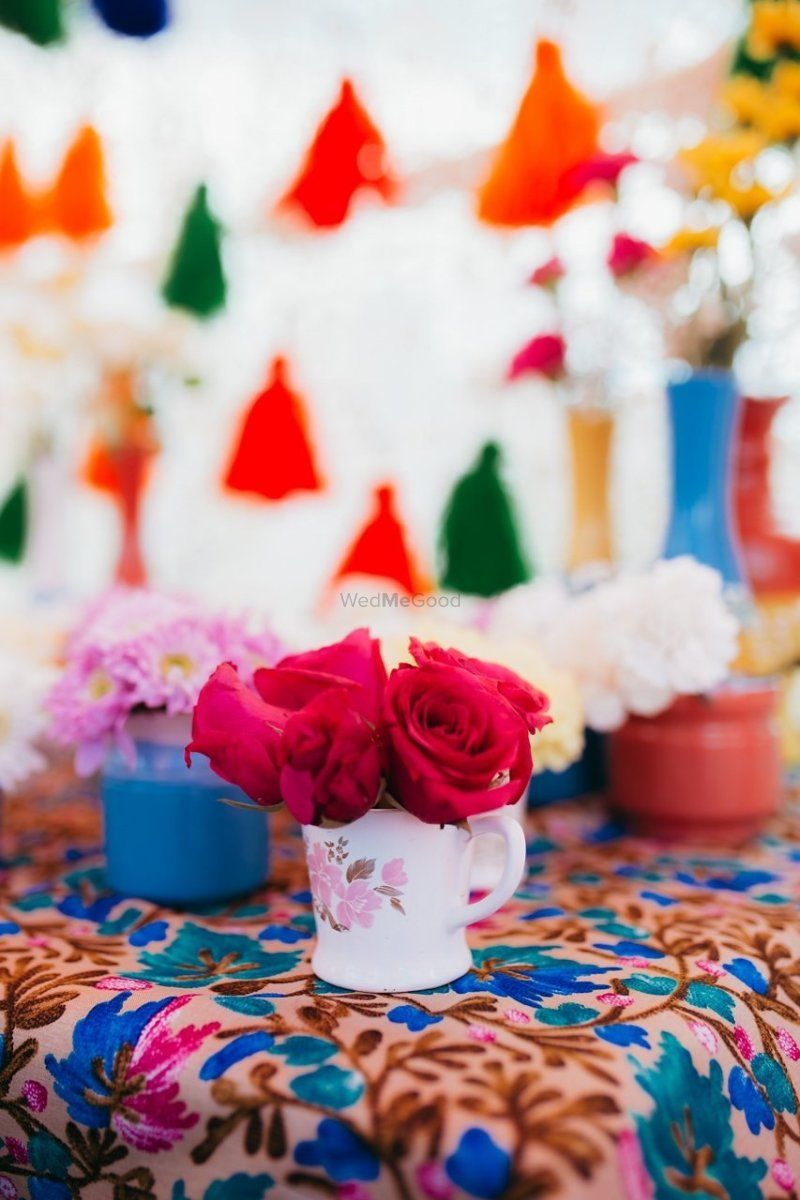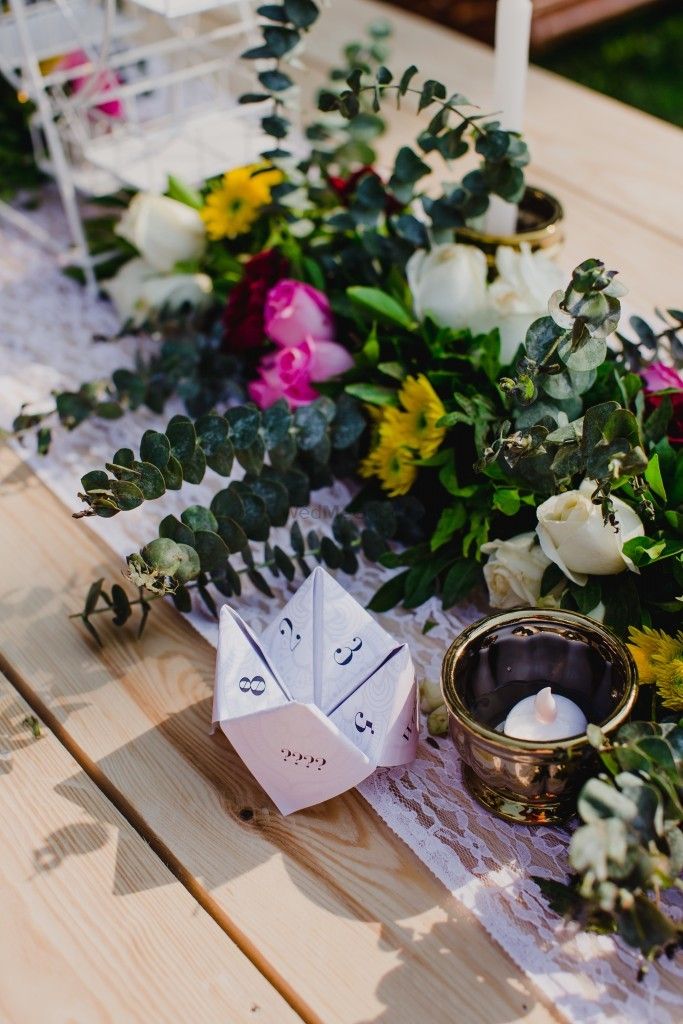 Pic via Beginnings For You★ 5 ; Altair★ 5
Pick easy ideas as centerpieces: Old cups and saucers with florals and ask your cousins to make some fun finger paper work and print out your initials. These are new-age ideas and super cool too. 
Kites = Easy and Cheap Backdrop Option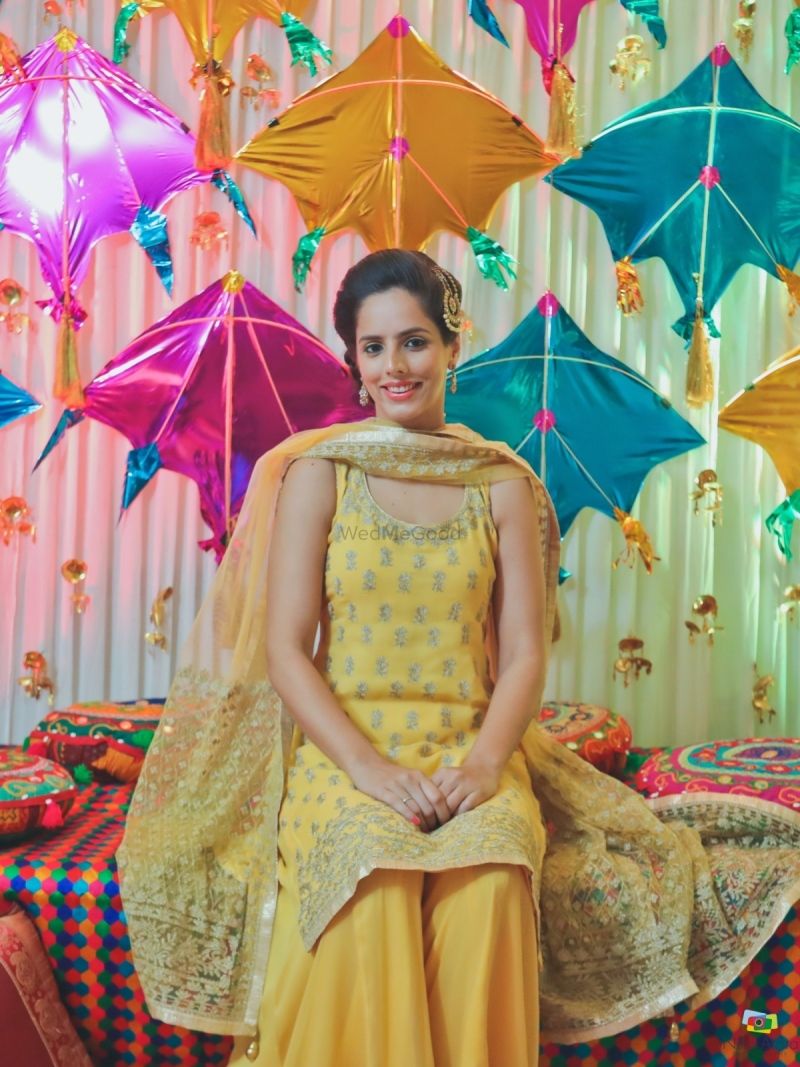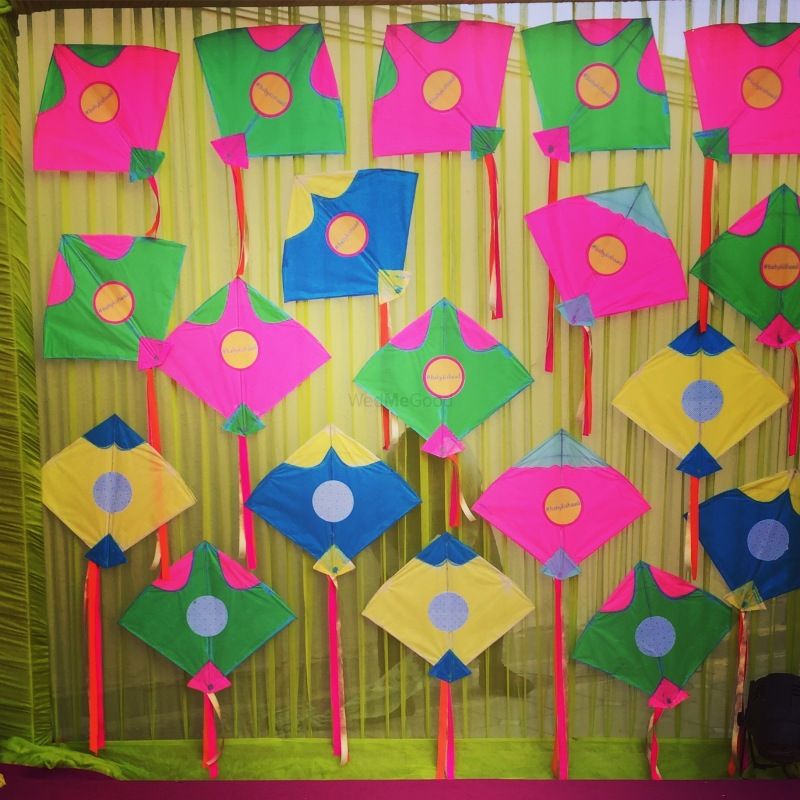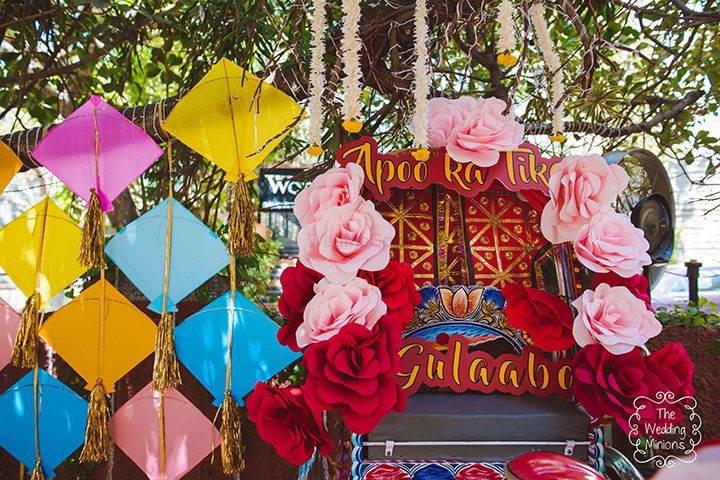 Pic via The Wedding Planning Company★ 5 ; Nitin Arora Photography★ 4.9 ; The Wedding Minions★ 5
Kites are perfect for a Mehendi and they are cheap as hell - so pick a colour theme and use them well. 
Printed Backdrops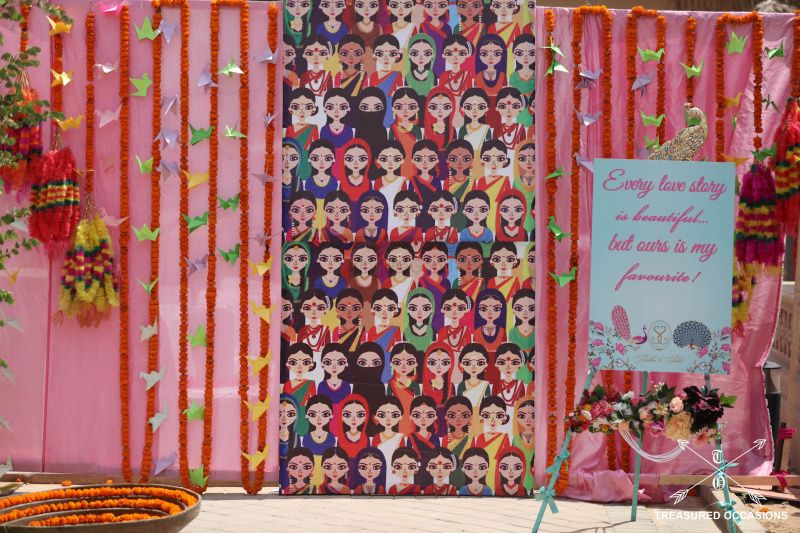 Or easier than that is getting your fun cousin to print out a neat vignette and use it in a cozy space in the house for a special photo op!
Interesting Hangings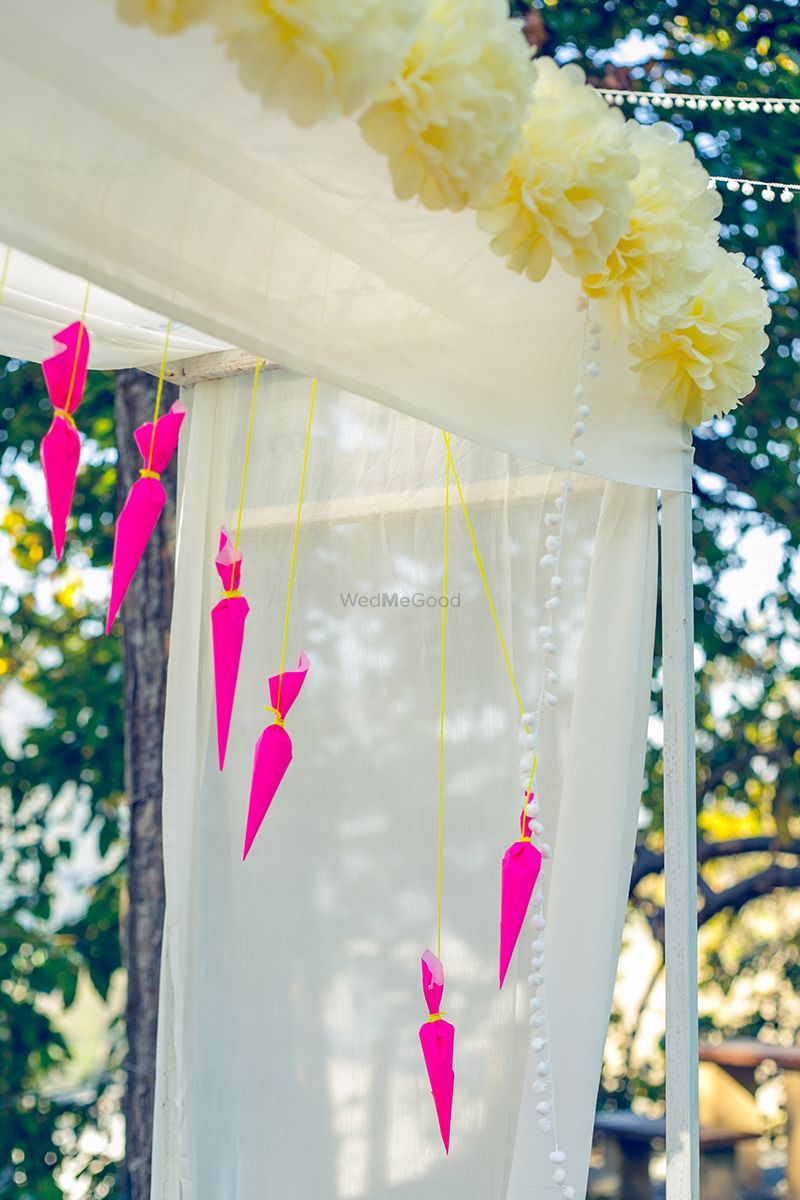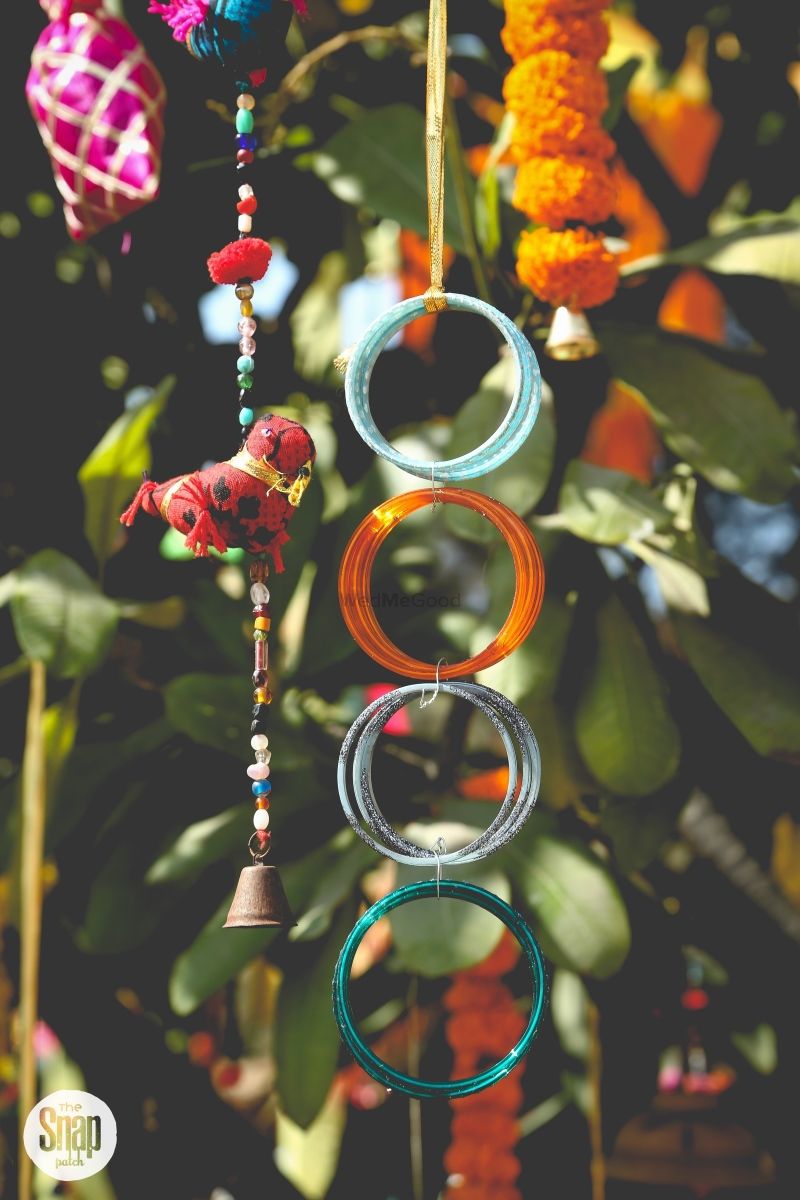 Indian weddings by Katia★ 5 ; The Snap Patch★ 4.9
Make hangings as interesting as possible - using mehendi cones and bangles - they cost you literally NOTHING!
Gota Additions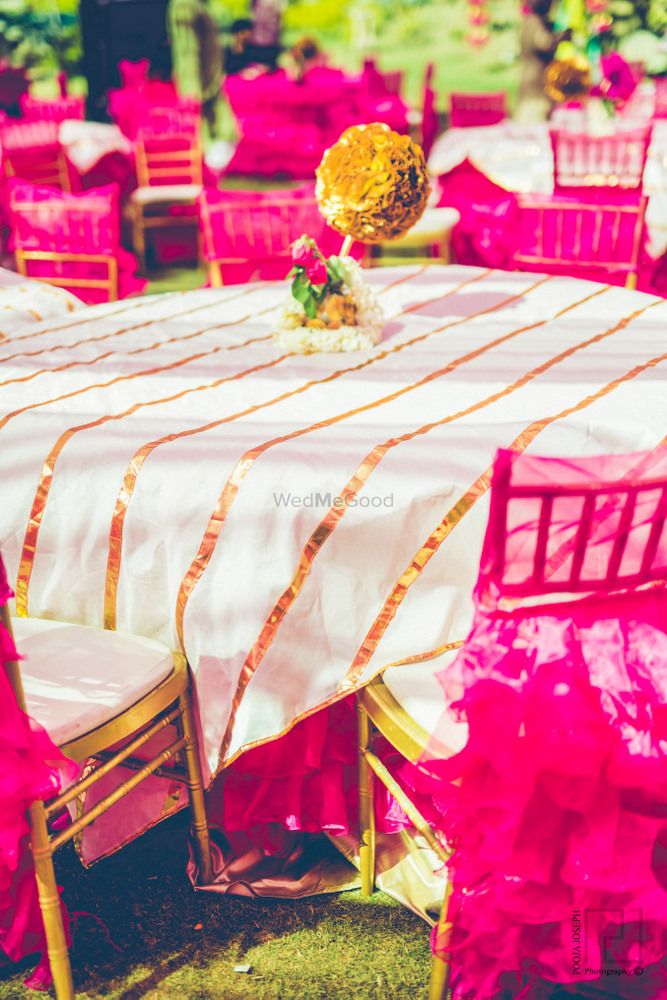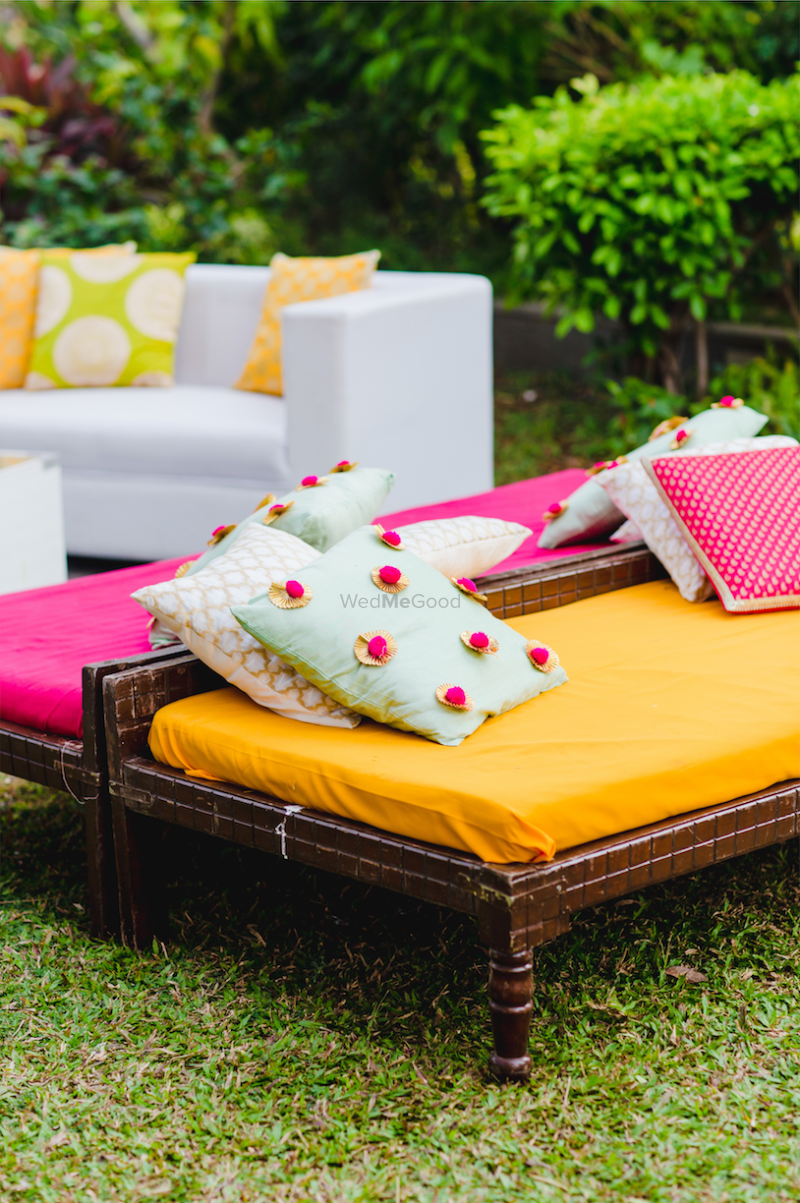 Pooja Joseph Photography★ 5 ; Aash Studio ★ 5
No Mehendi is complete without gota additions - so stitch up a few cushions and table-cloths with it and set them up tables! 
Cool Rangoli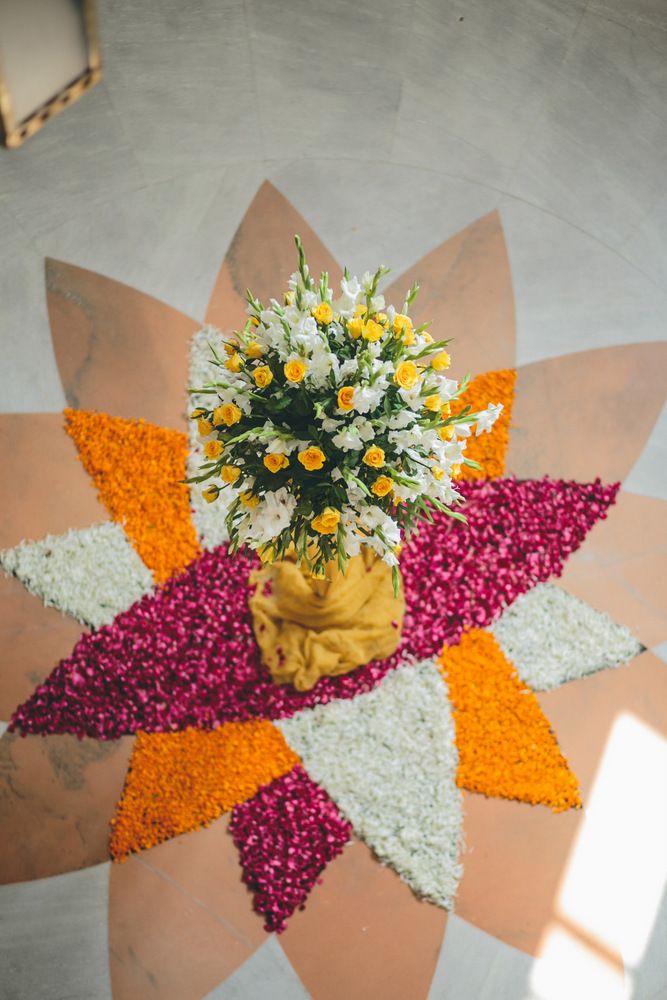 A good and budget option is to have a nice modern rangoli - it's even better if it's not ornate but minimalistic!
Easy Peasy Strings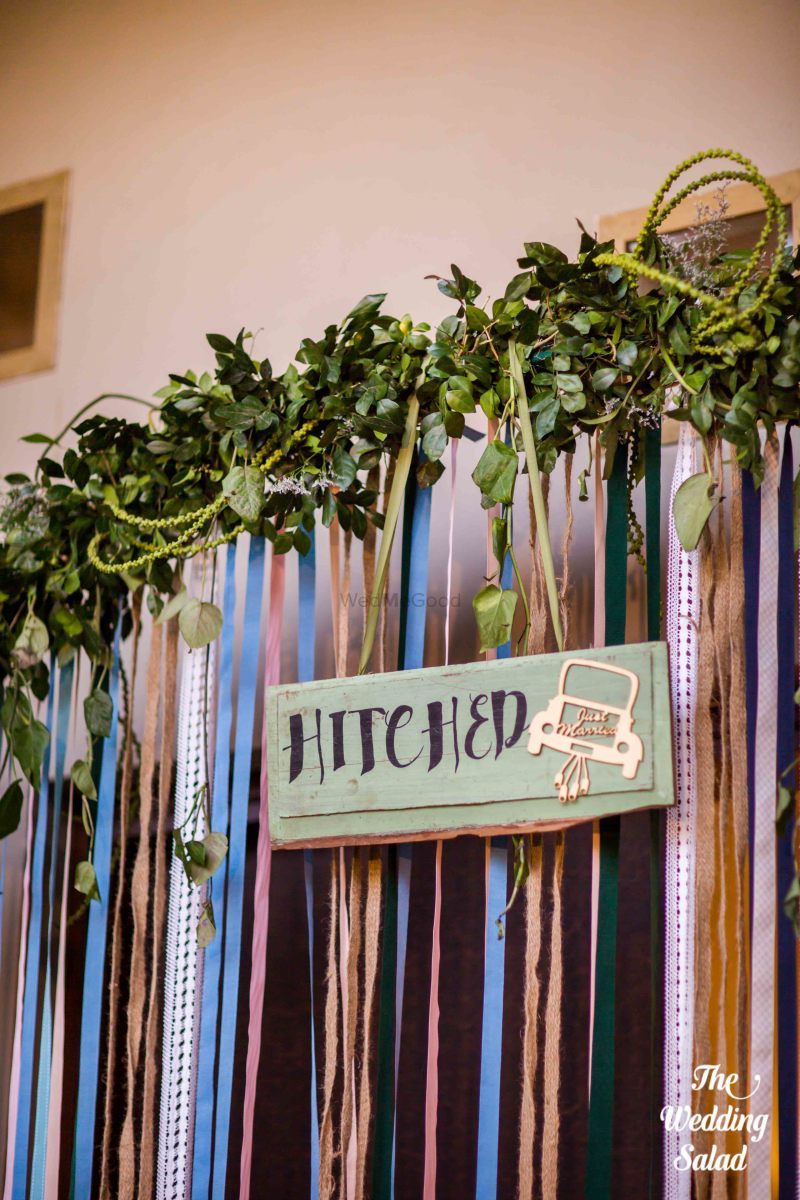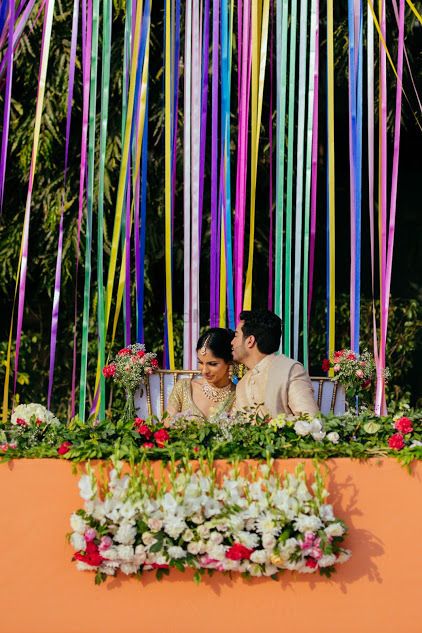 Vintage Nutters★ 5 ; Beginnings For You★ 5
Ribbons are a great way to stay colourful and yet modern - try them as backdrops. 
Rattan Ideas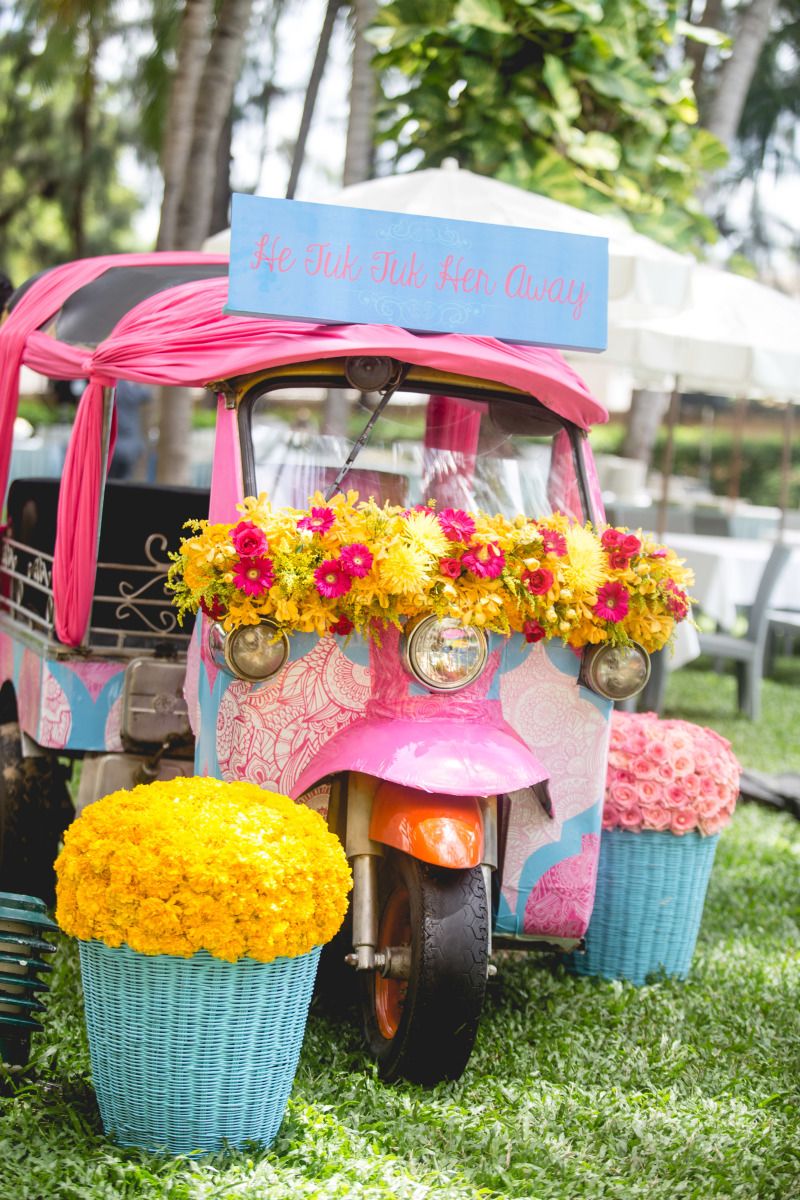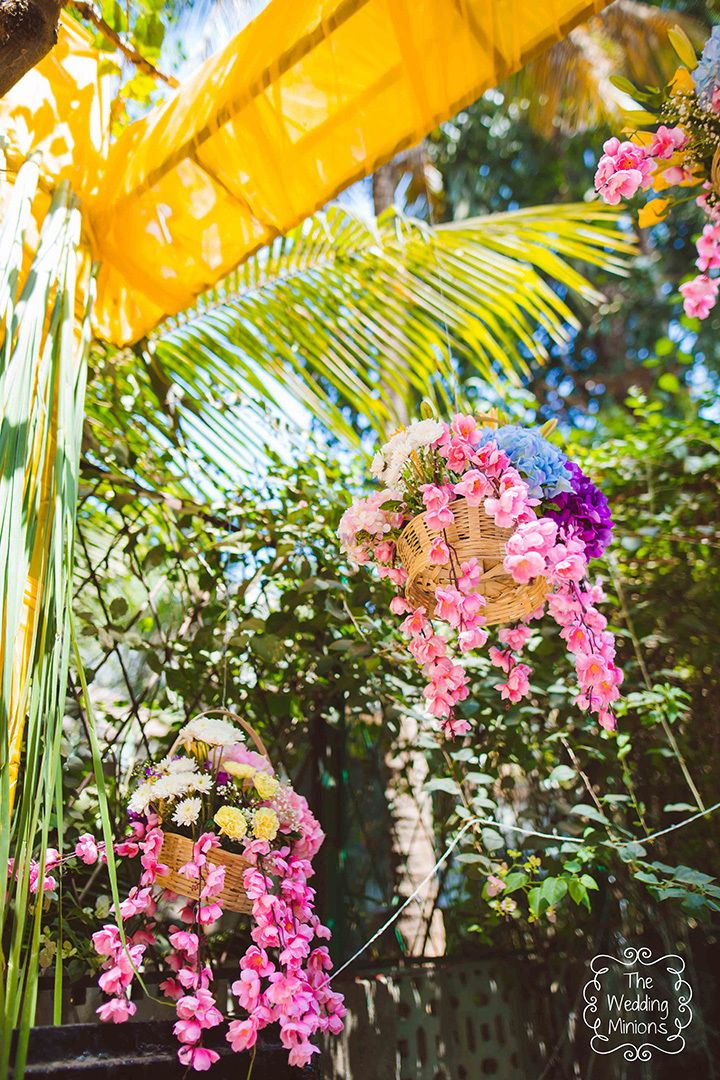 Pic via Élan Events by Nipunika★ 5 ; The Wedding Minions★ 5
Rattan is coming back as a trend so go on Amazon and find some baskets and cane things and use them well. 
Origami & Paper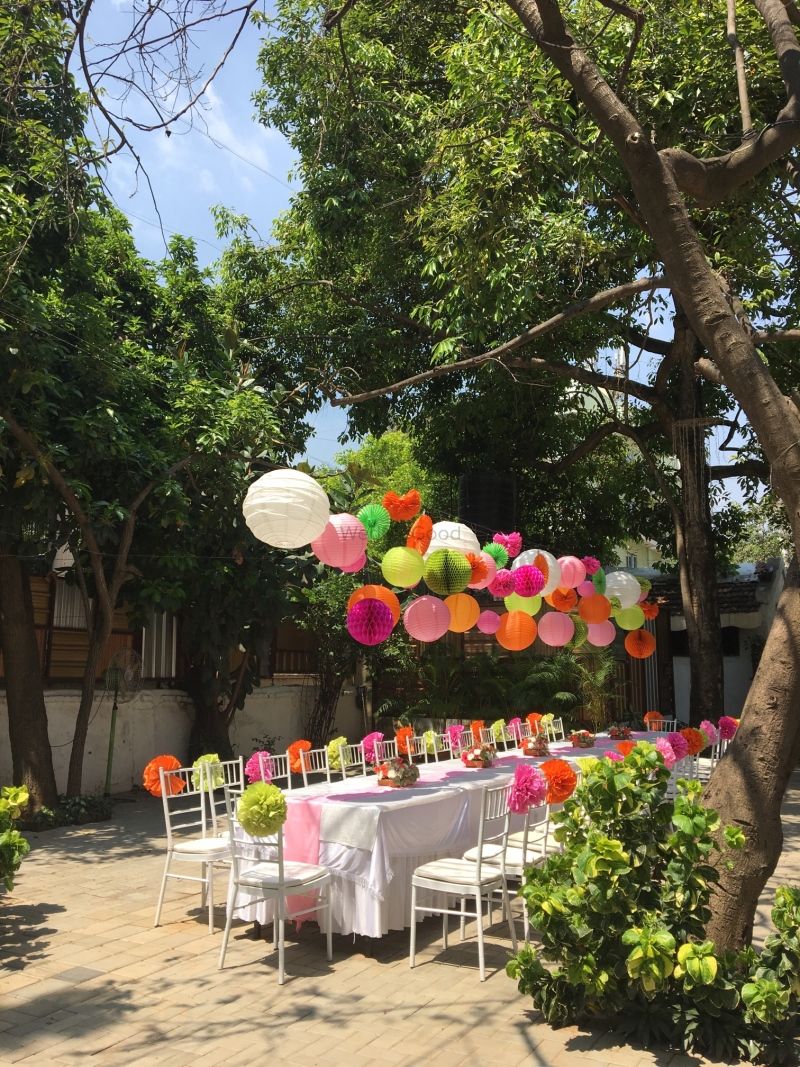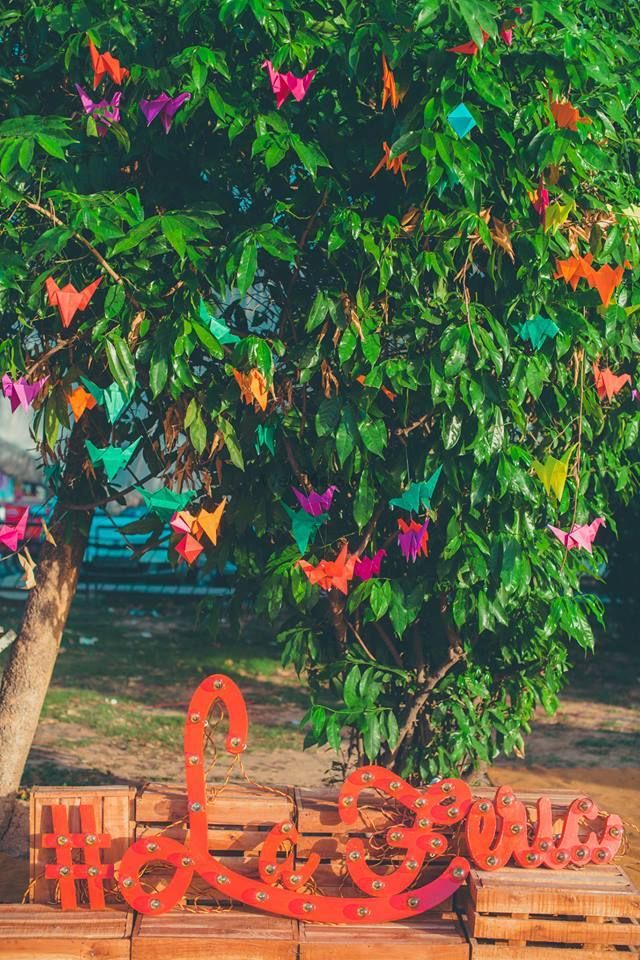 Pic via Bungalow7; LaFeria★ 5
Paper is coming back to weddings in an altogether new way - so use paper lanterns and origami cranes for some added glam. 
Mirror Magic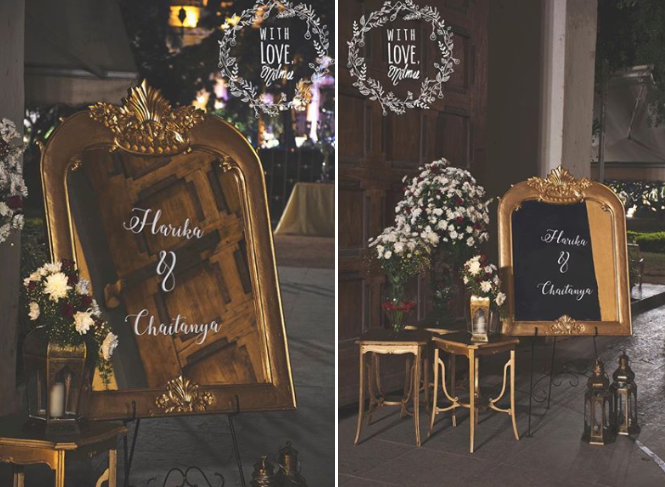 Get a mirror, paint it in your theme colour and get a calligrapher to write up something amazing!
Which idea do you love?