Modern Jewellery Ideas For The South Indian Bride!
BY Latha Sunadh | 02 May, 2018 | 10072 views | 4 min read
We've been through the grind - the usual rani haars, the maang tika and the like and when you're a South Indian bride, jewelry is after all the most important thing you can invest in. But in 2018, it's good to be contemporary, give a twist to your usual fare and forge ahead into newer territories. That's why we put together our favourite new South Indian accessories so you could stay up-to-date this year.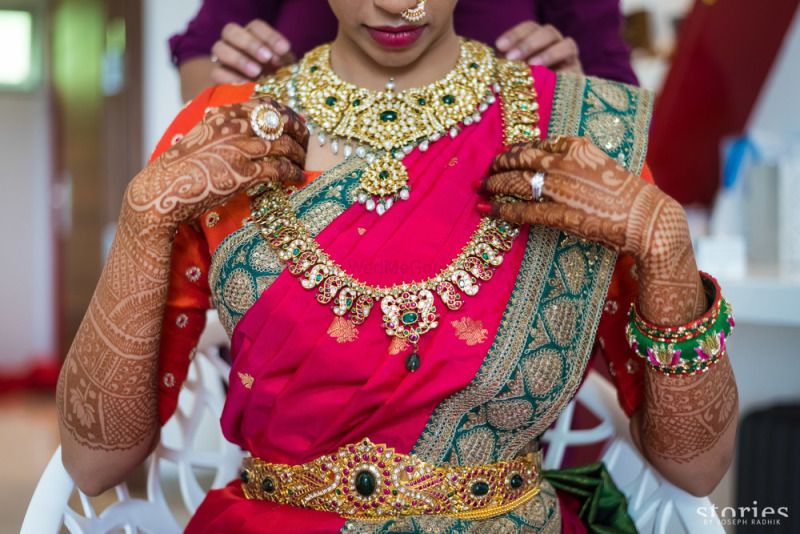 Guttapusalu
Probably the biggest trend to come out of the south these days - guttapusalu is seen on every bride these days. It can be worn and paired with any sari and any other jewellery piece and it's a keeper!
Diamond Layering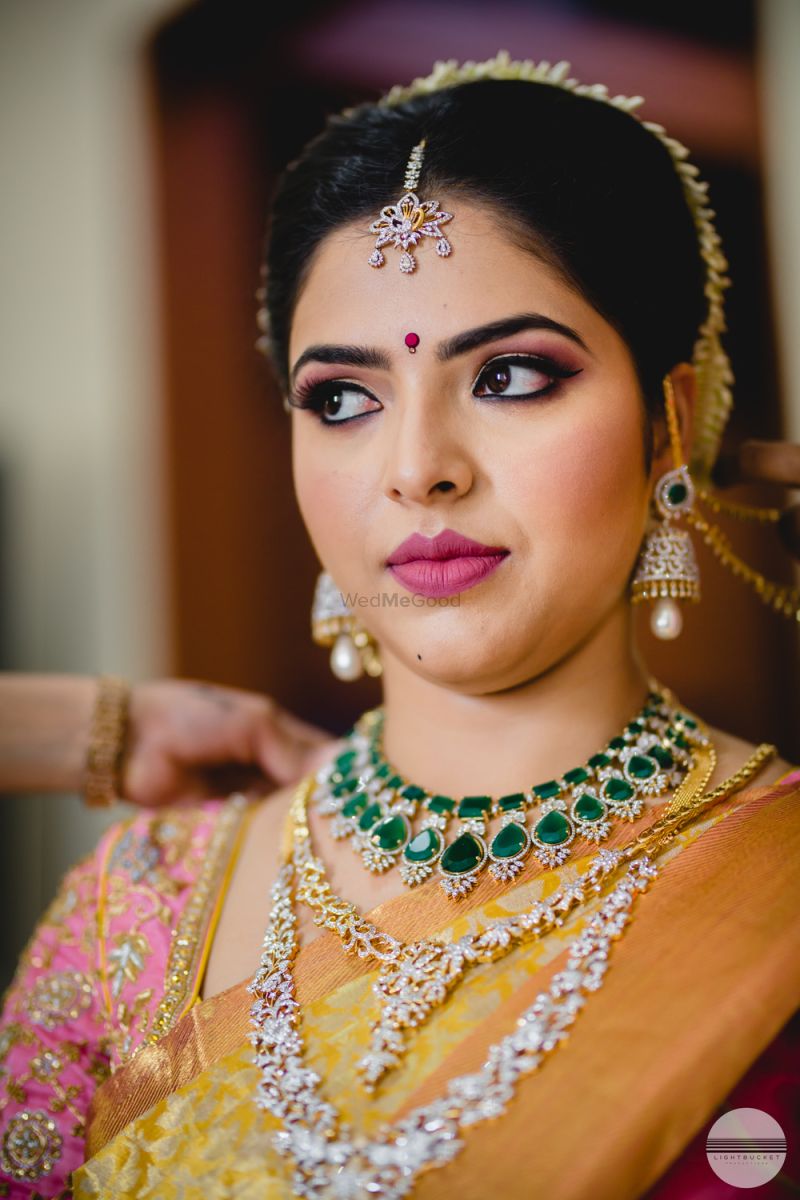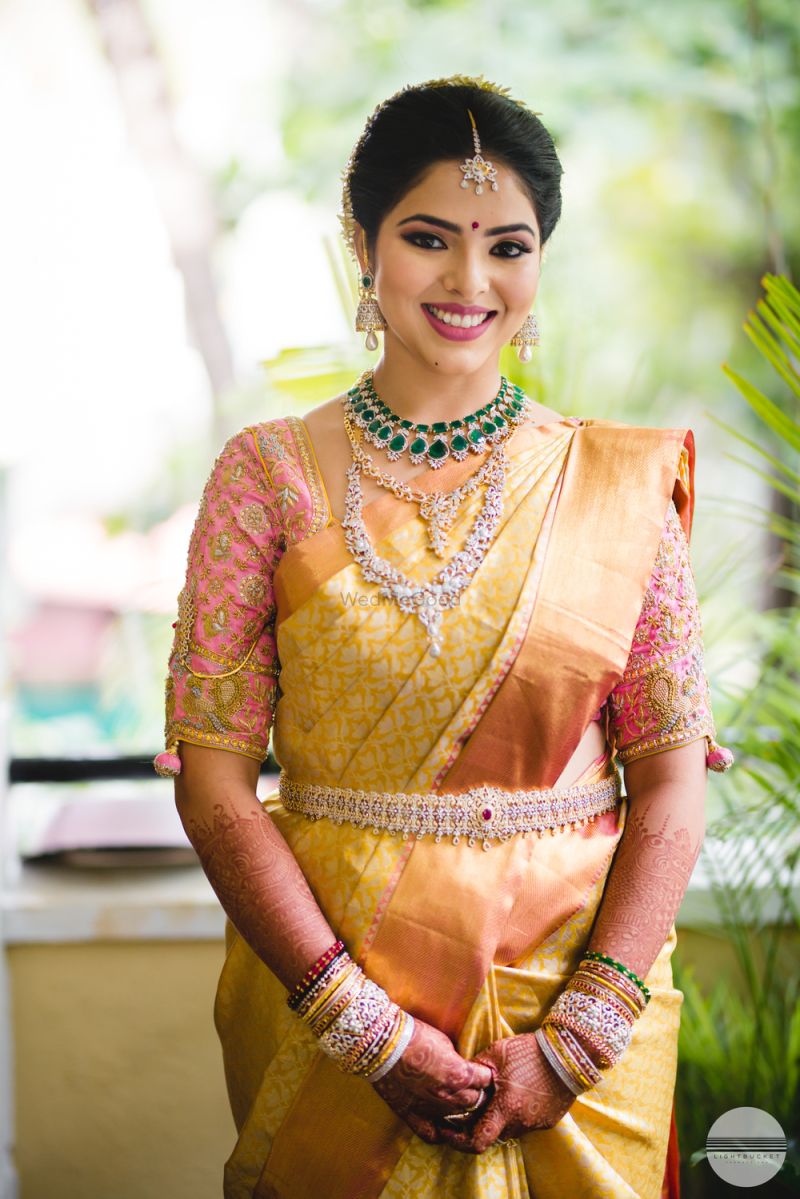 Pic via LightBucket Productions
Gold used to be the biggest buy for brides in the south but times they are a changing and that means, diamonds and layering them well. Even the bangles and kamarbandhs are included in this.
Waterfall Earrings
Bahubali got this trend back in the game for us mere mortals so the multi-layered earrings add a lot of depth to the earrings - get them as additional attachments so you can add variations.
Beaded Multi-layered Maathapatti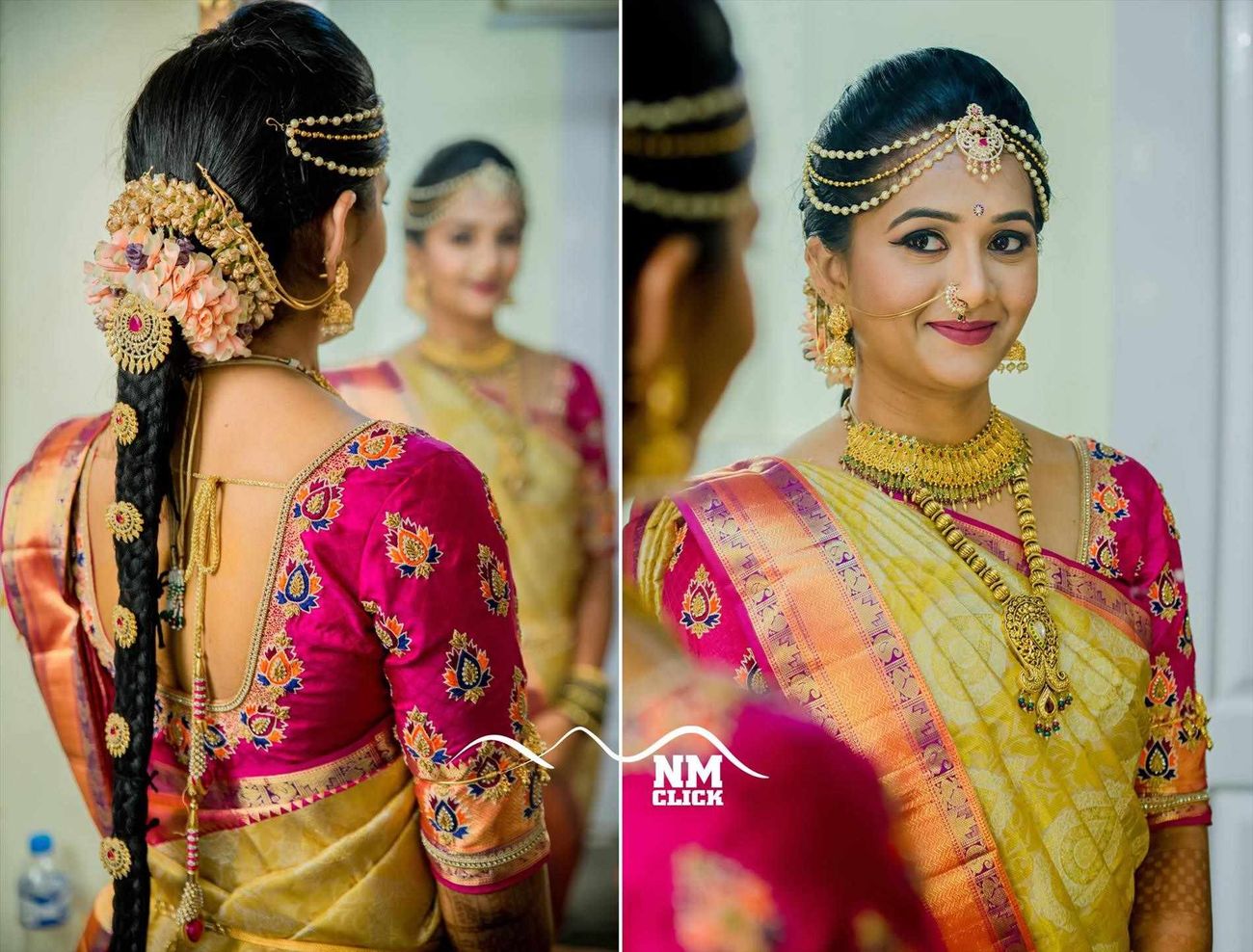 Pic via NM Click
The single strand maatha patti has given way to multi-layered maatha pattis - they look so elegant and with all the hairdos brides wear these days - they compliment them well.
Gods & Goddesses
Somehow gods and goddesses become part of the wedding in various different ways - this one is our favourite!
Innovative Temple Jewellery

Temple jewellery has gone from the mundane dancer jewellery to unique ideas and designs - maatha pattis have gotten more stylish, armlets more subtle and necklaces instantly gorgeous.
Check out these 20+ amazing temple jewellery designs for making the selection of your wedding jewellery easy for you.
Diamond Vanki ( Armlet)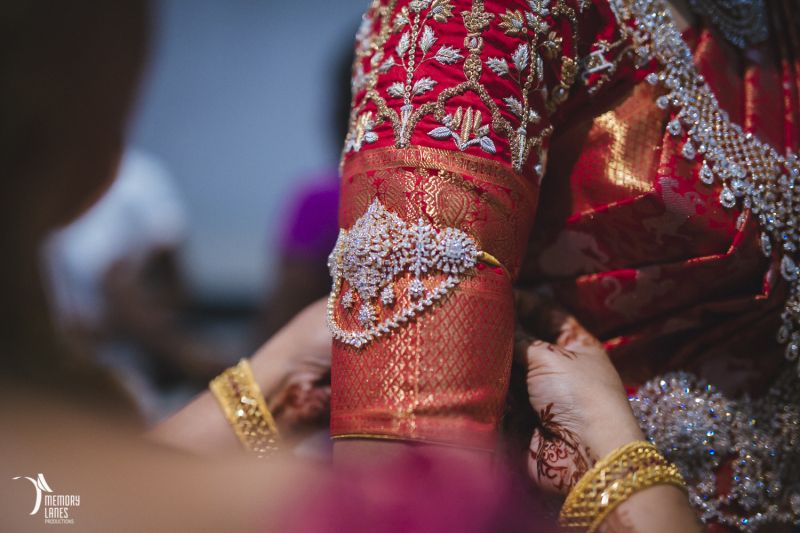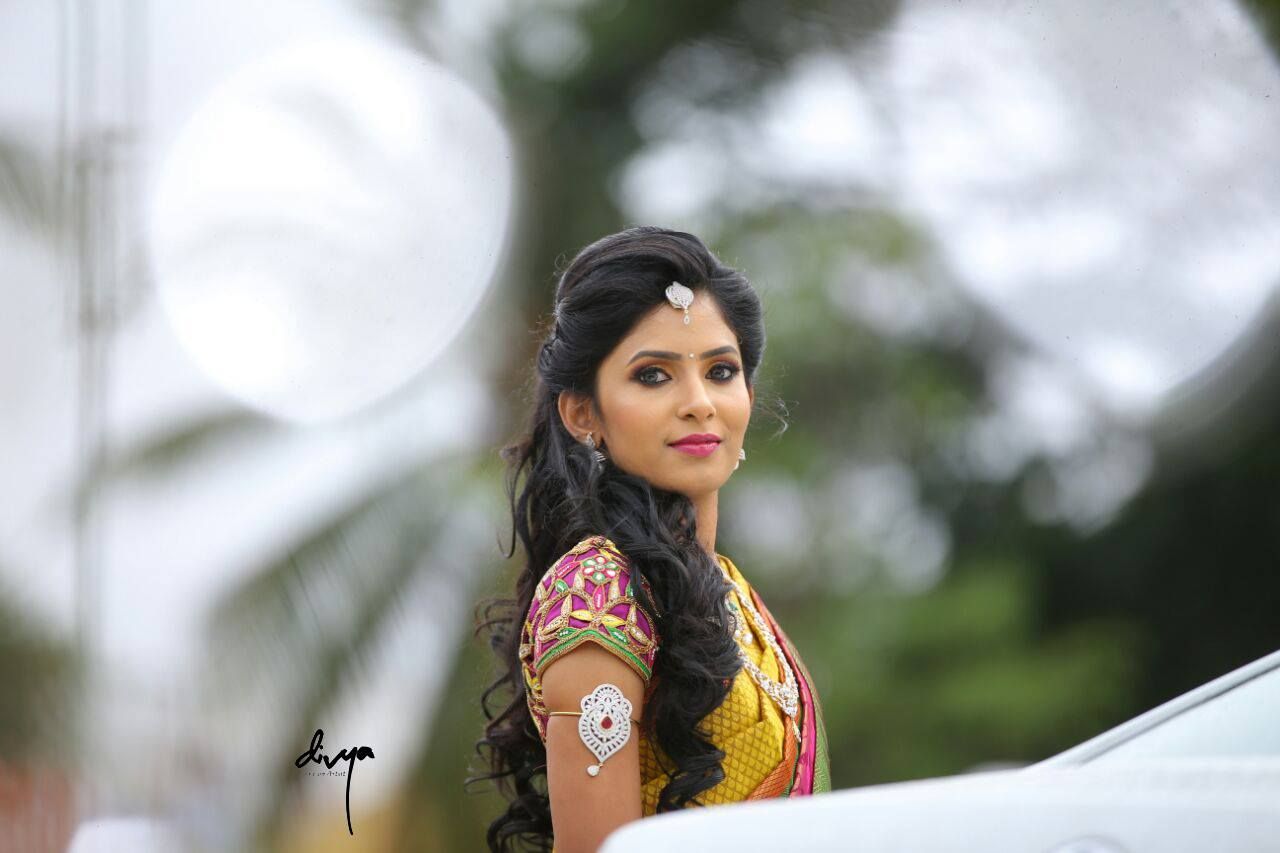 Pic via MemoryLanes Photography & Divya Photography
There used to solid gold vankis and now, neat elegant diamonds have taken their place - loving the modern addition!
Kempu Necklace Sets
Kempu or ruby has become a bigger stone to work with than any other these days - from chokers to bangles to earrings, rubies are ruling our jewellery boxes!
Gold beads Chandra Haaram in New-age designs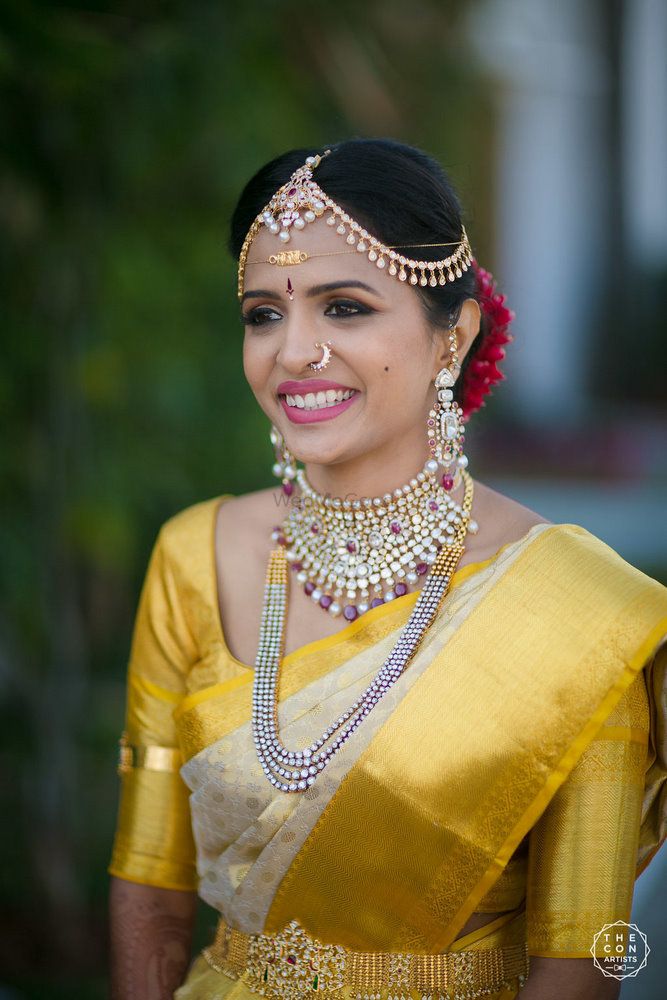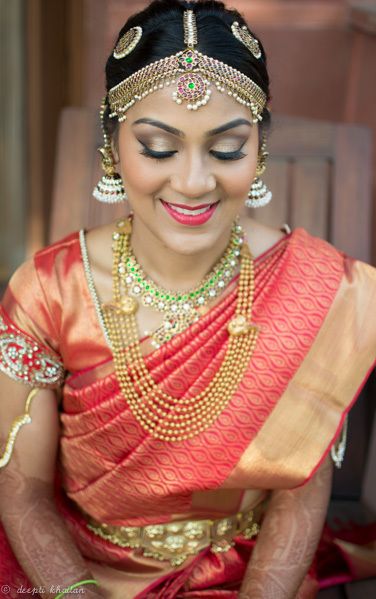 Pic via Con Artists; Deepti Khaitan Makeup
Chandra haaram or gold bead necklaces have gone modern too with pearls and pendants adding and replacing them - super cute!
Found a jewellery trend that can help us add more to this story? Tell us!