Move Over Light Pink, Dull Pink Is The New Hue Brides Are Rocking These Days!
BY Sakshi | 24 Jun, 2019 | 5418 views | 2 min read
Light pink is a hue which is evergreen- pastels are as bridal as a red or a maroon lehenga now, and we are big lovers of all things pastels. Light pink lehengas are forever gorgeous, but there is its more subtle cousin that seems to be getting more popular as far as new age brides are concerned. And that's dull pink- a more subtle version of light pink which we are spotting on more and more modern brides, and we must say, if you're looking for a new hue which is not drastically different and still very bridal, then it's a very pretty one to consider! Just take a look to believe us!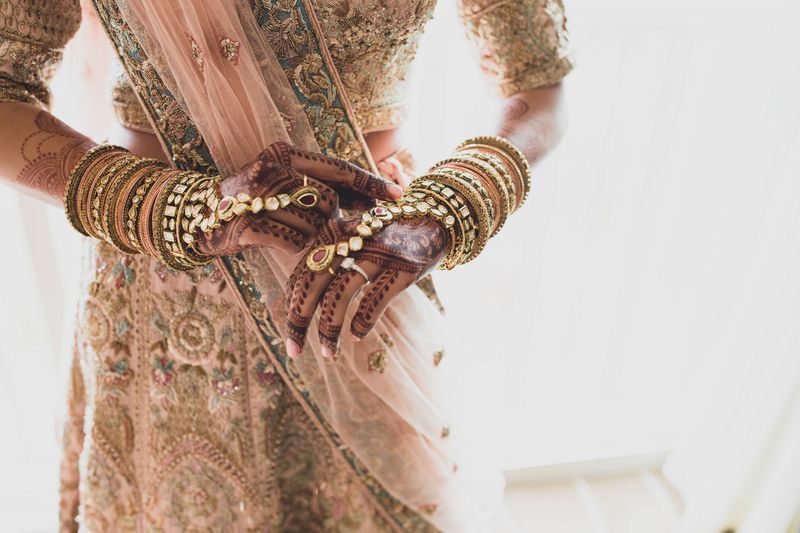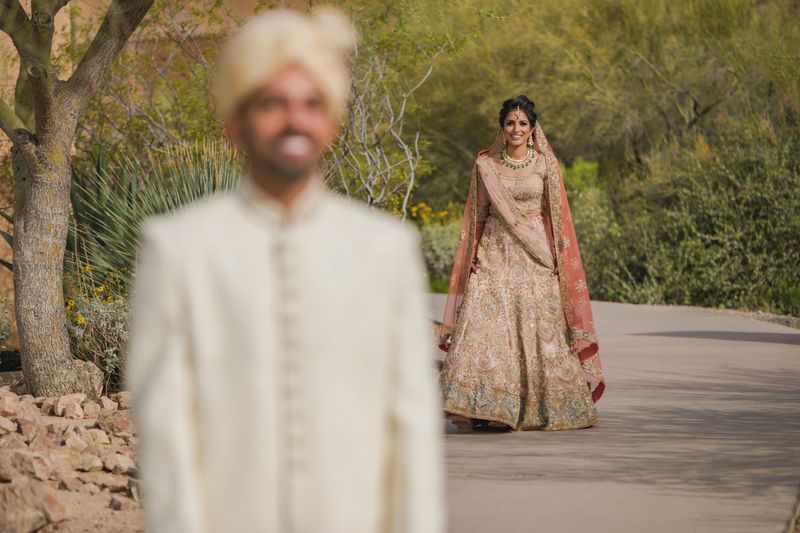 Image via International Wedding Photography
Super pretty right? A more sober version of the usual light pink, this one seems to be more flattering on Indian skin tones.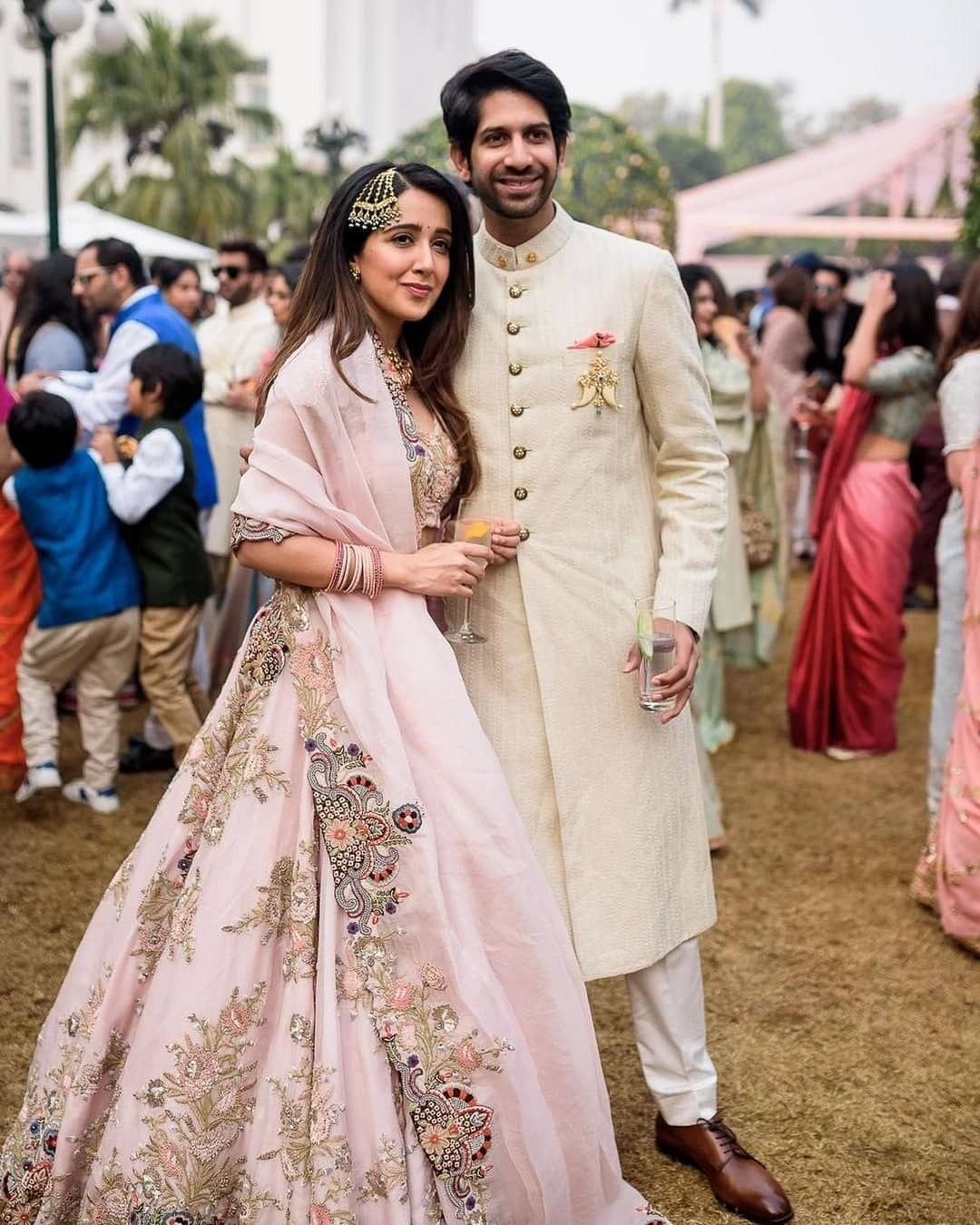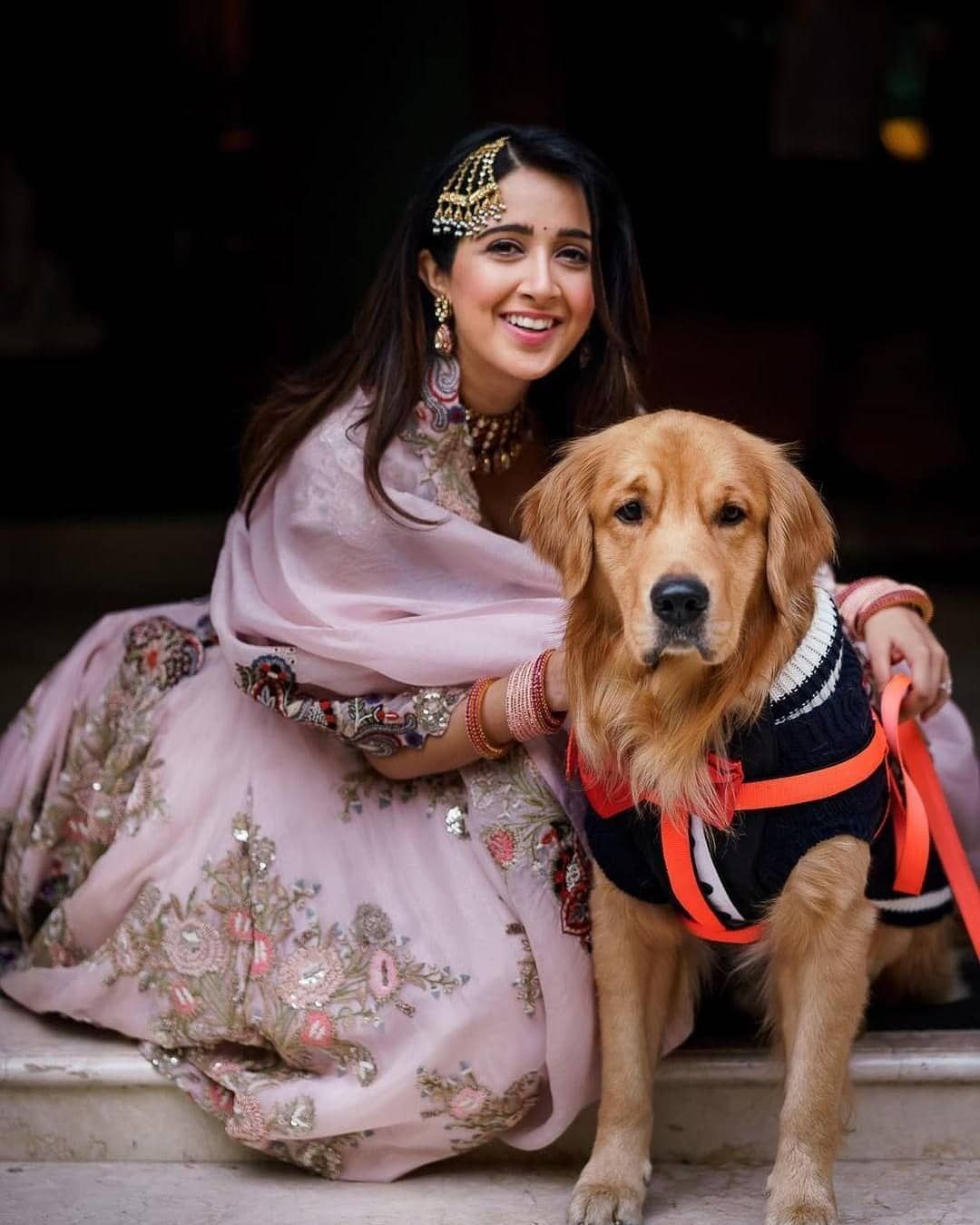 Image via anamikakhannabridal
This one by Anamika Khanna worn by stylist Sanjana Batra was also a great pick- the shade was a very light, dull, almost-lilac pink.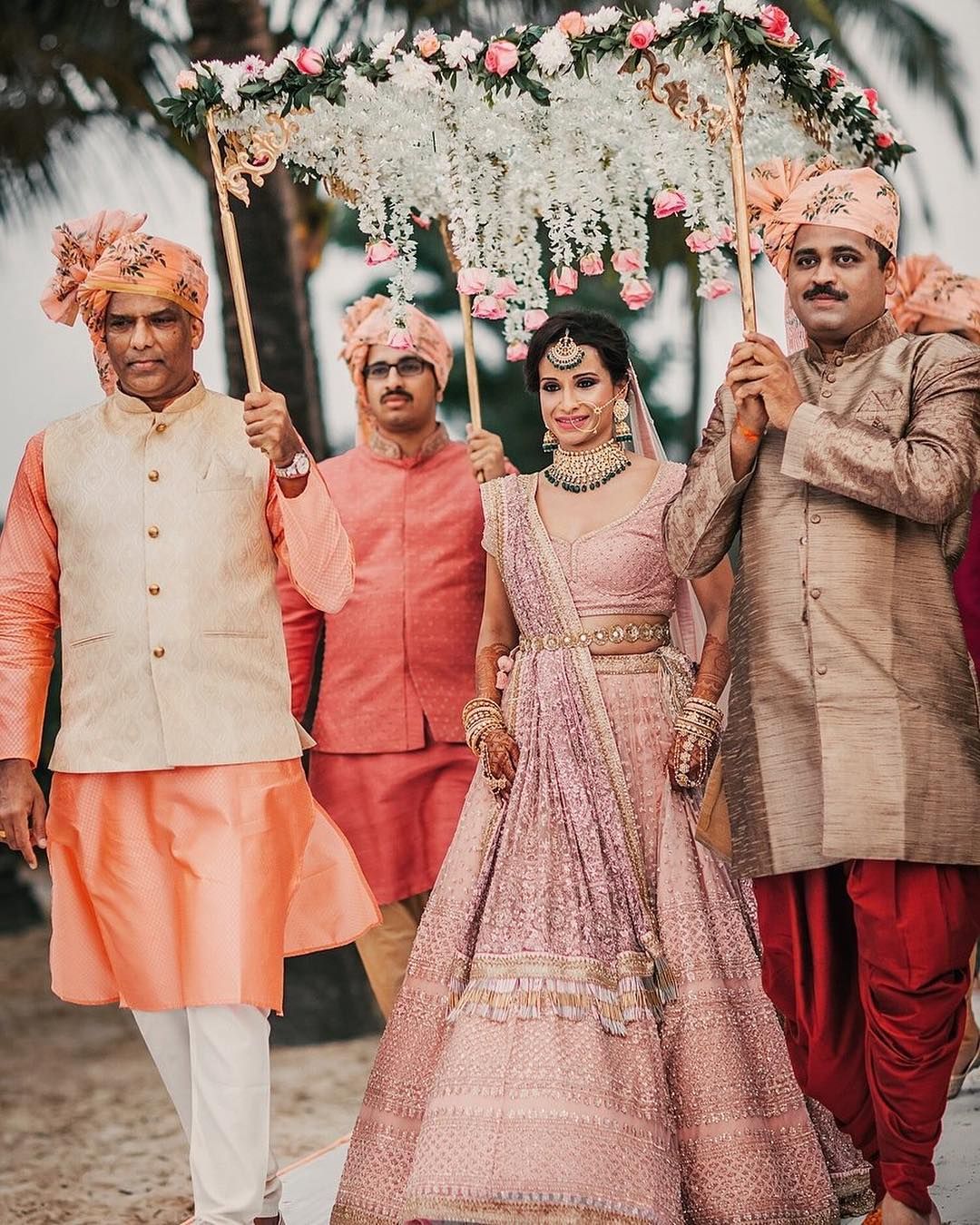 Image via Shades Photography★ 4.2
Another way to do it is to mix and match light pink and dull pink- like the bride Komal did above. She picked a brighter and lighter lehenga and mixed it with a duller, millennial pink dupatta.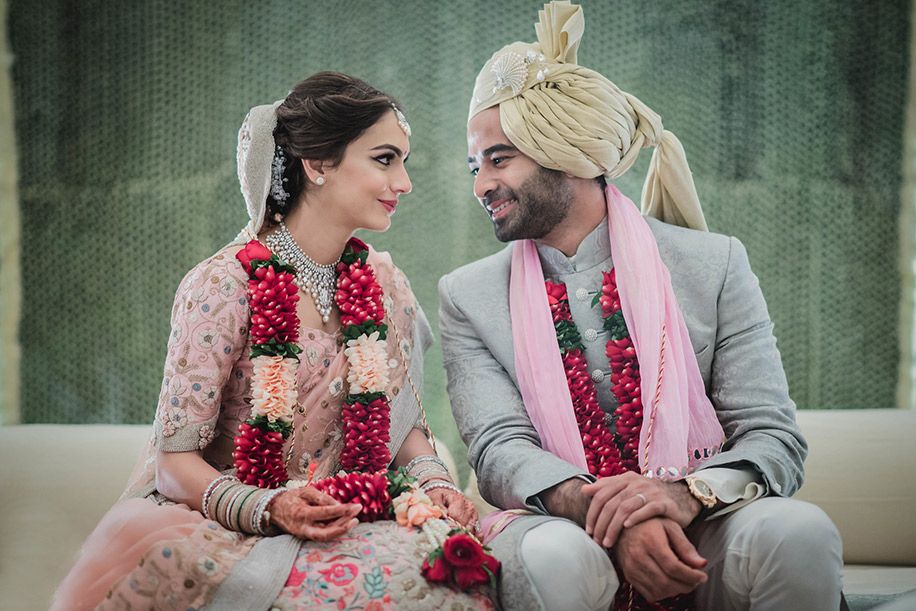 Image via Recall Pictures★ 5
This one was a pretty pick too- an almost pinkish grey shade which looked super unique! The only drawback with this shade is that it might not be flattering for all skin types. Those with a dull tone to their skin might not really pull it off well. But the good part is, that there are loads of shades to it- some more grey, some bordering on lilac etc.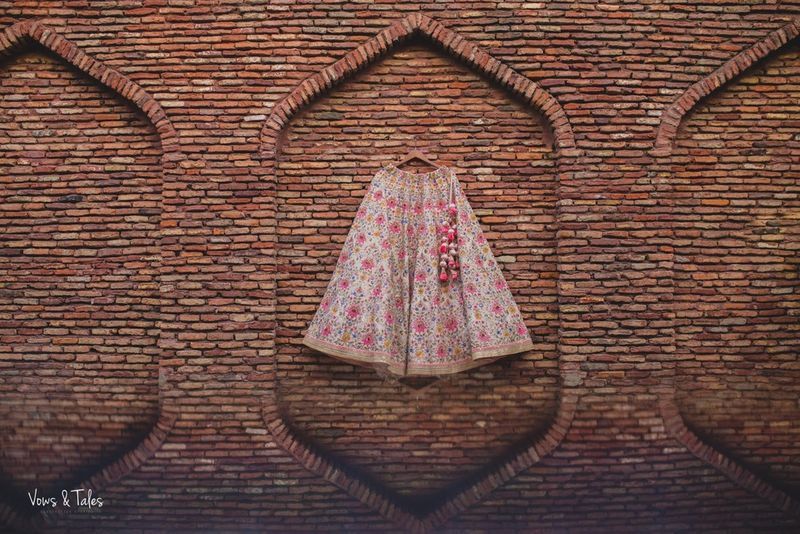 Image via Vows & Tales★ 5
So basically, the hue is becoming popular, and we are fans! What do you think? Is this a hue you'd love to rock at your wedding?
ALSO READ: Pretty Pink Lehengas We Spotted On WMG & We Can't Stop Drooling Over Them!