Move Over Mandaps, Trees Are Taking Over Your Wedding Decor!
BY Anupriya | 12 May, 2020 | 4869 views | 4 min read
Taking your vows under a blooming mandap with a bunch of drapes suspended here and there, is a concept that our couples are following for ages now, and it shall go on forever! But like they say, a little bit of change (especially one that's refreshing), does no harm to anyone!
While it'll be unfair to say that classic mandap decorations are done to death, couples surely have found one of the most amazing mandap substitutes--Trees. From giant-sized to the ones with lush greenery, trees can alone give a refreshing makeover to your nuptials. That's the charm of nature! And when you add to that your favorite blooms, some chandeliers and other rustic touches, it'll make your guests go head over heels! Check out these prettiest tree decor setups we bookmarked for you, and incorporate their freshness to your big day.
This whimsical setup done with white drapes and lush greens!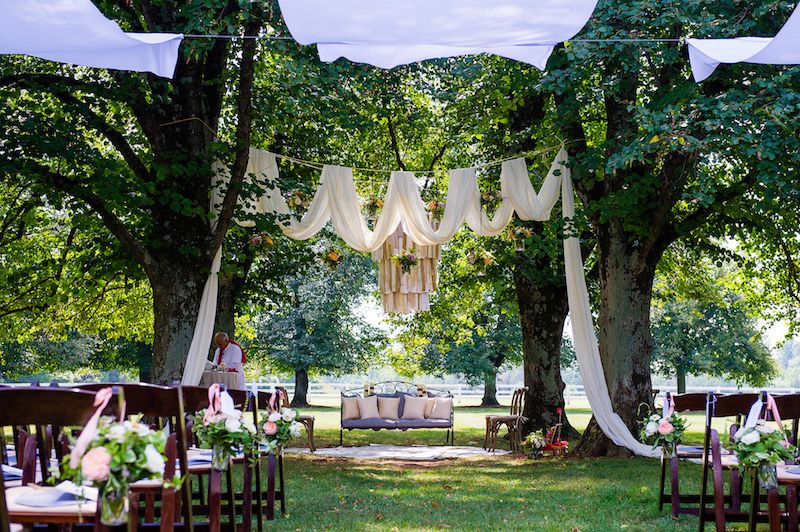 Image via Greg Gibson
Imagine taking your vows under those giant trees with all the rustic touches and white drapes.
 This one with a beautiful tent setup under the shade of a huge tree!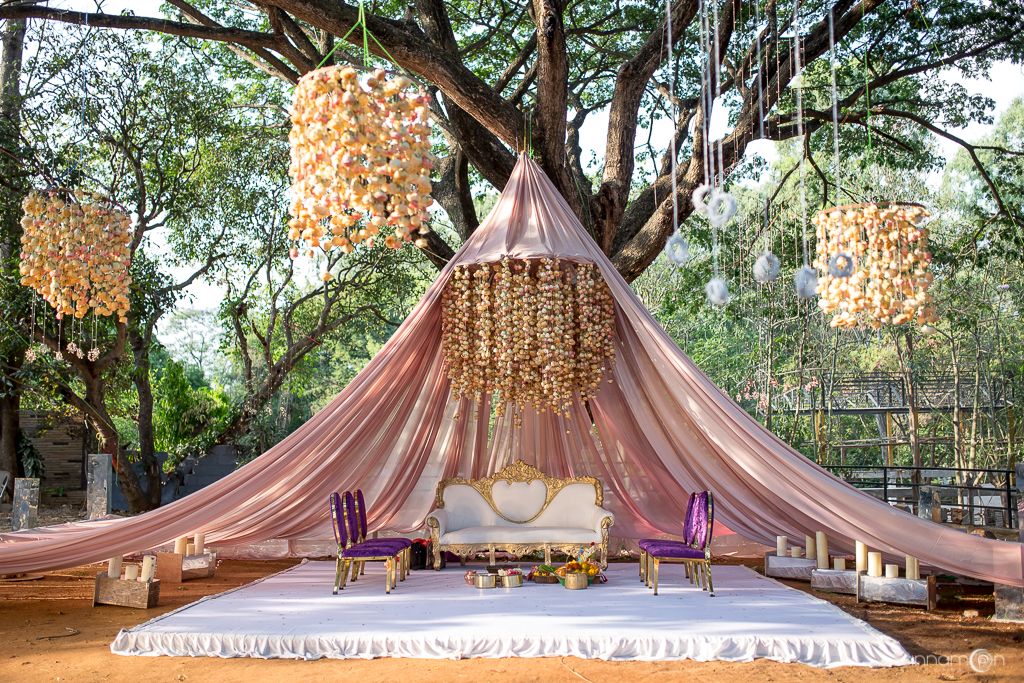 Image via Cinnamon Pictures★ 5
Who needs a mandap when you can tie the knot 'midst the lap of the nature, with some fancy touches!
This amazing combo of green and white which looks breathtakingly beautiful!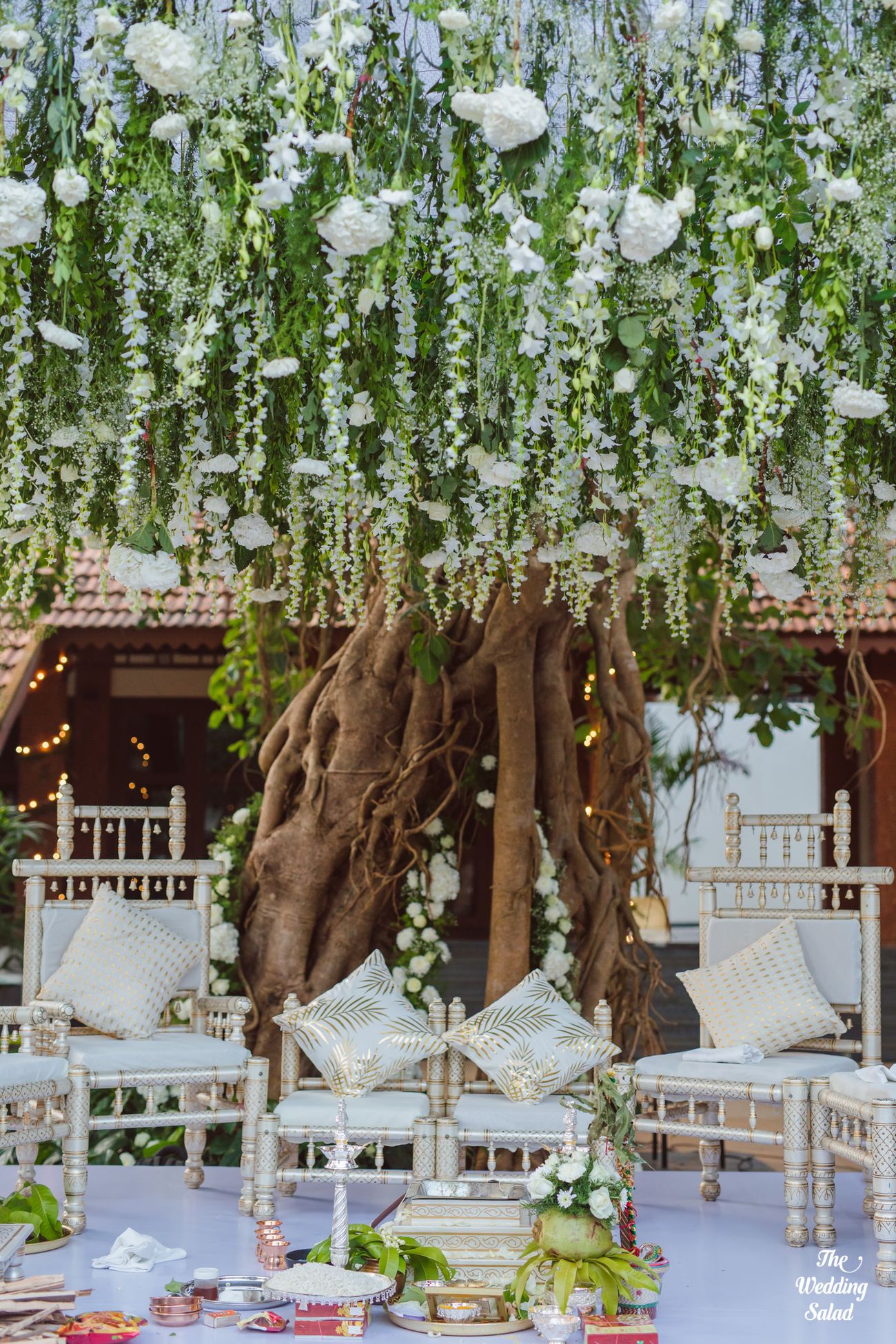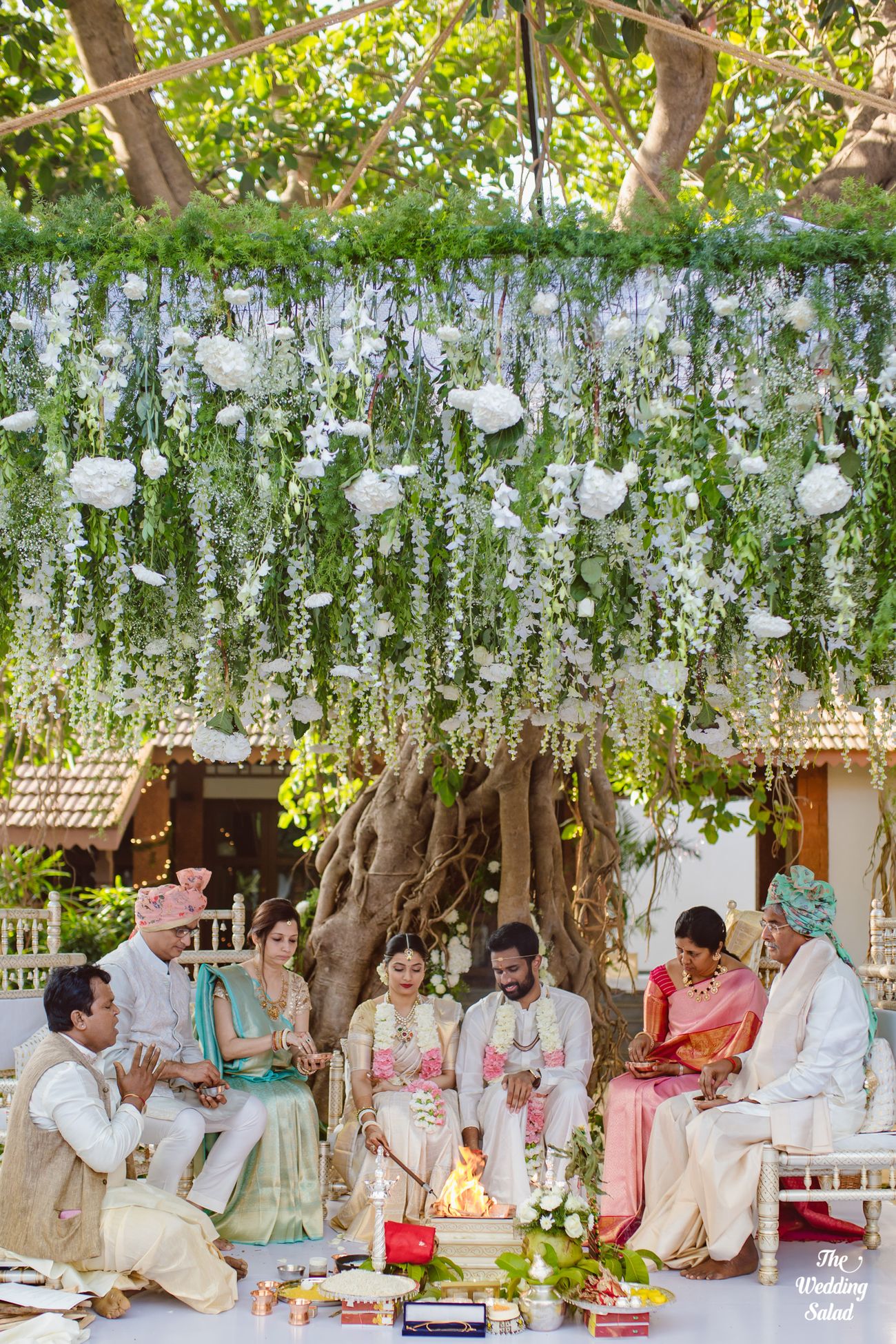 Image via The Wedding Salad★ 4.9 , Decor by Atisuto★ 4.6
Wedding decoration as beautiful as this one, to make your nuptials stand out from the crowd!
This refreshing tree decor setup that has both rustic and lush green touches!
Image via Riya & Ankur
Looking for minimal mandap designs? Ditch them and set up all the action around all things green! This gardenia decor theme is a major hit these days.
Glam it up with some mogra overdose!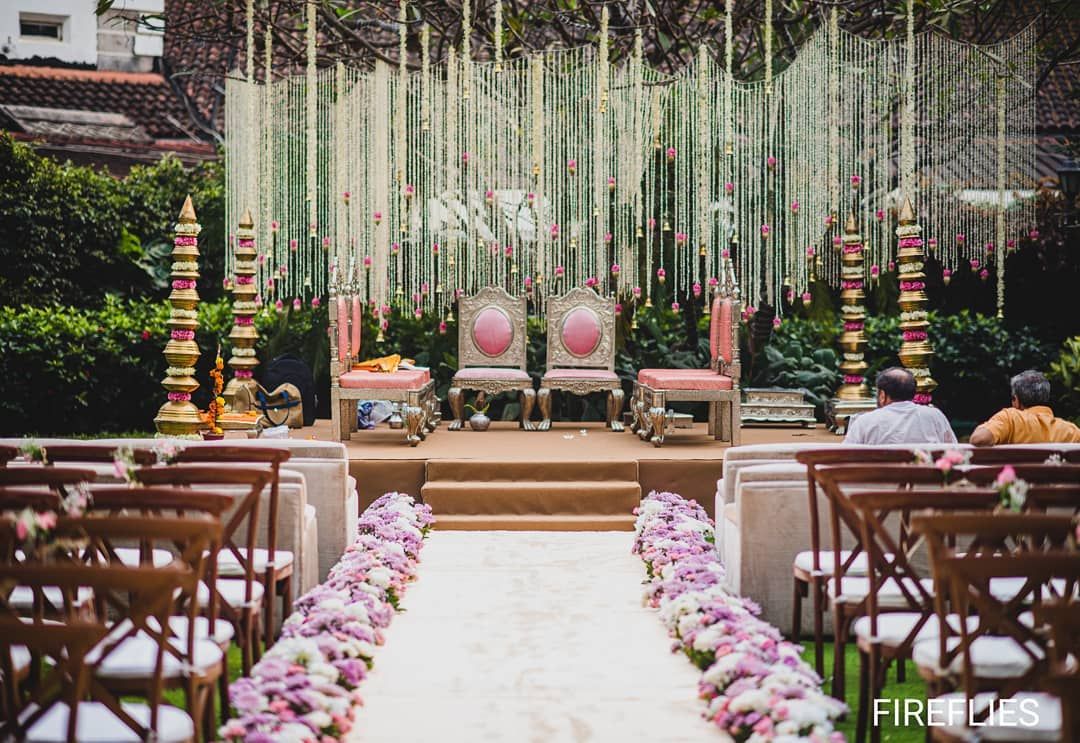 Image via Fireflies
Pick a bunch of suspended mogra trellis to decorate your trees, and further use it as a backdrop for your nuptials.
A whimsical sit-down arrangement under the tree!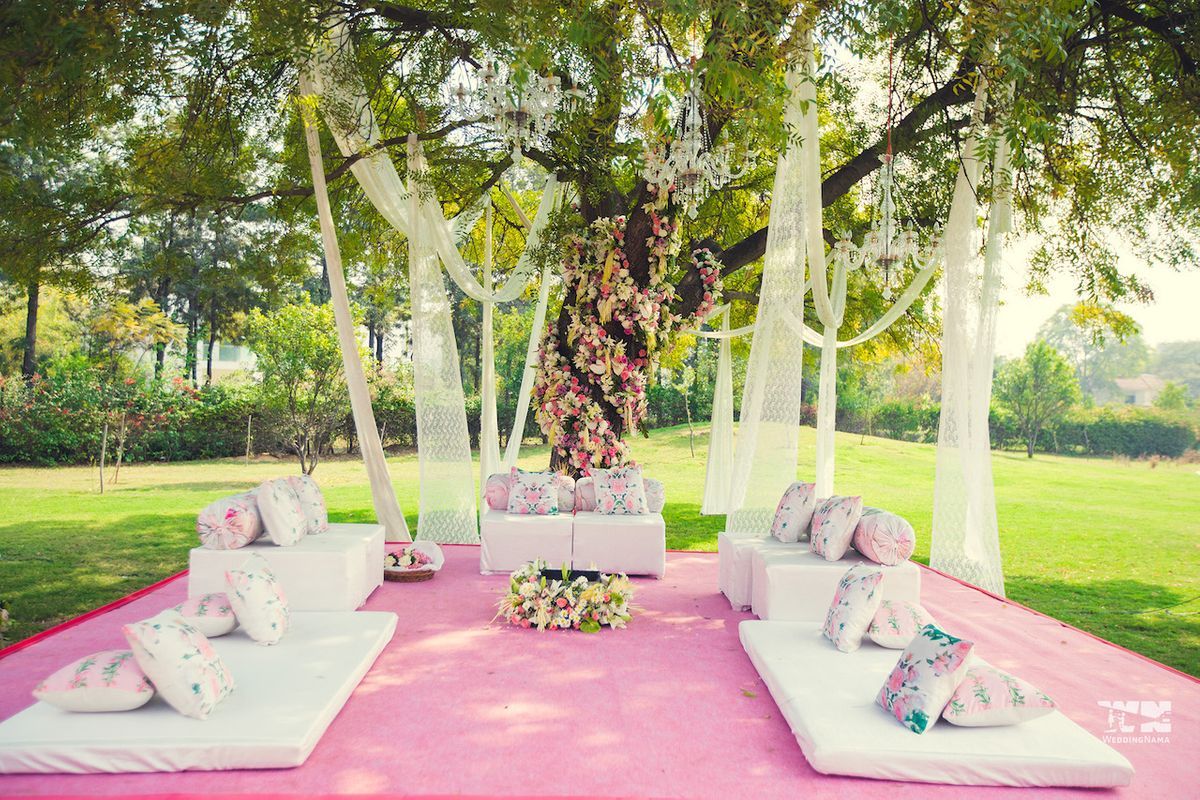 Image via WeddingNama★ 5
Talk about wedding decoration goals, and this one tops our list! It looks so serene and calming.  
This enchanting tree decor for a night wedding!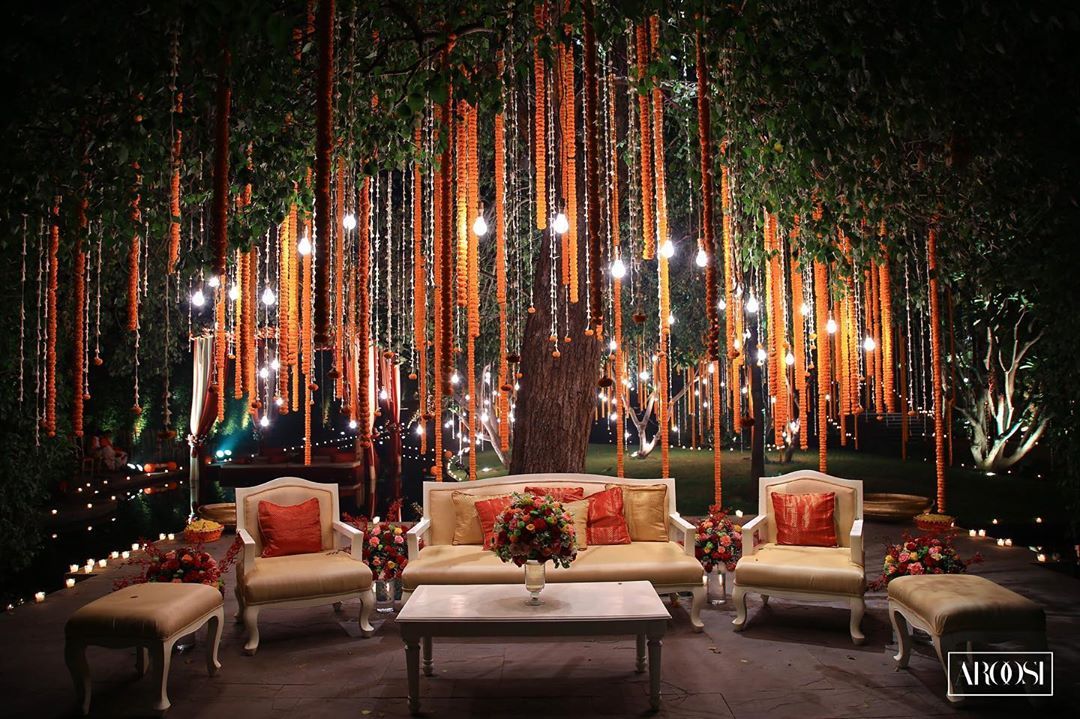 Image via Aroosi★ 5
Night wedding on your mind? Here's a beautiful tree decoration that you can swear by for your intimate celebrations.
When you pick all things simple and rustic!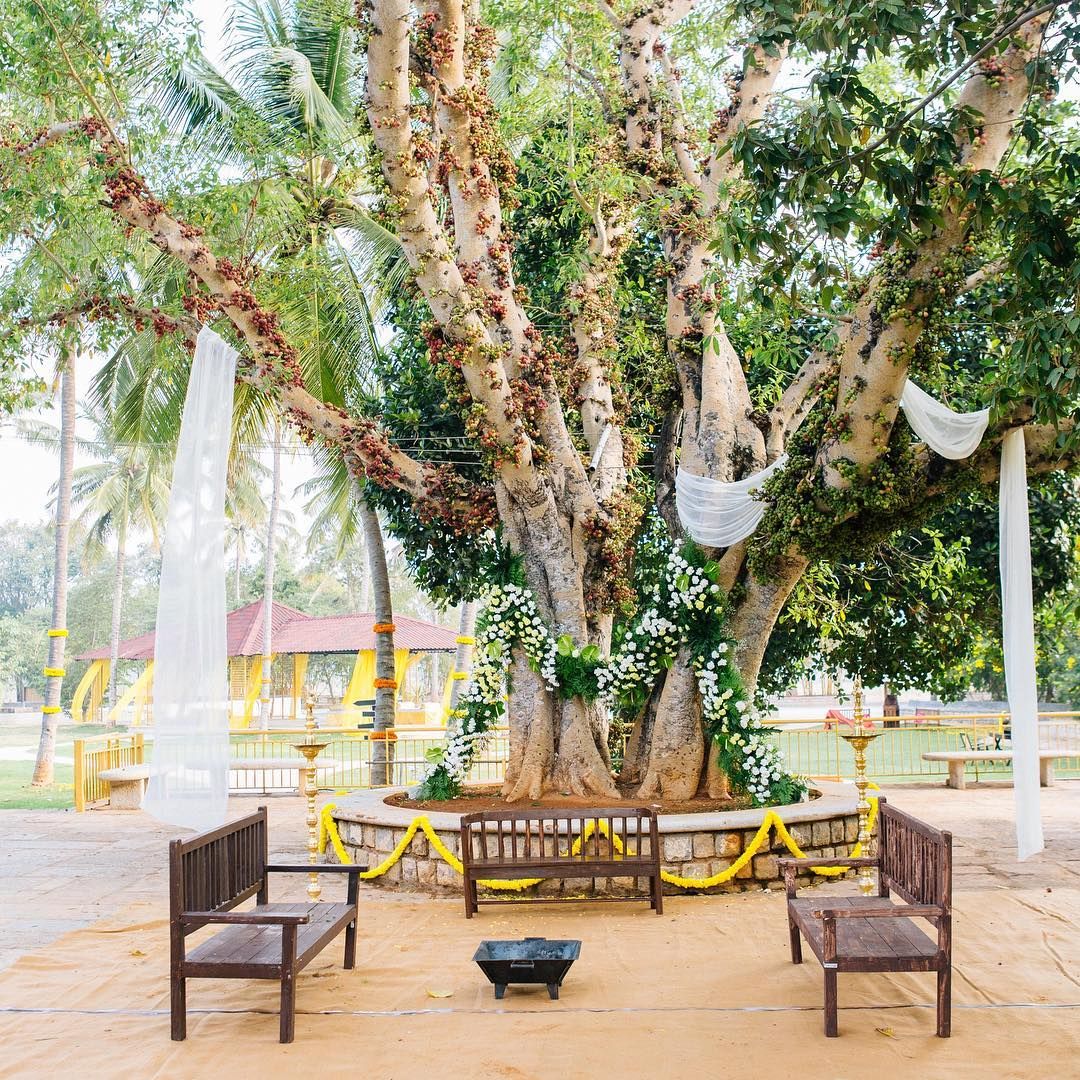 Image via With Love Nilma★ 5
When deciding to tie the knot under a tree, make sure it has plenty of greenry. It adds to the beauty of the entire setup.
Say 'yes' to vows beneath a tree which is filled with greenery!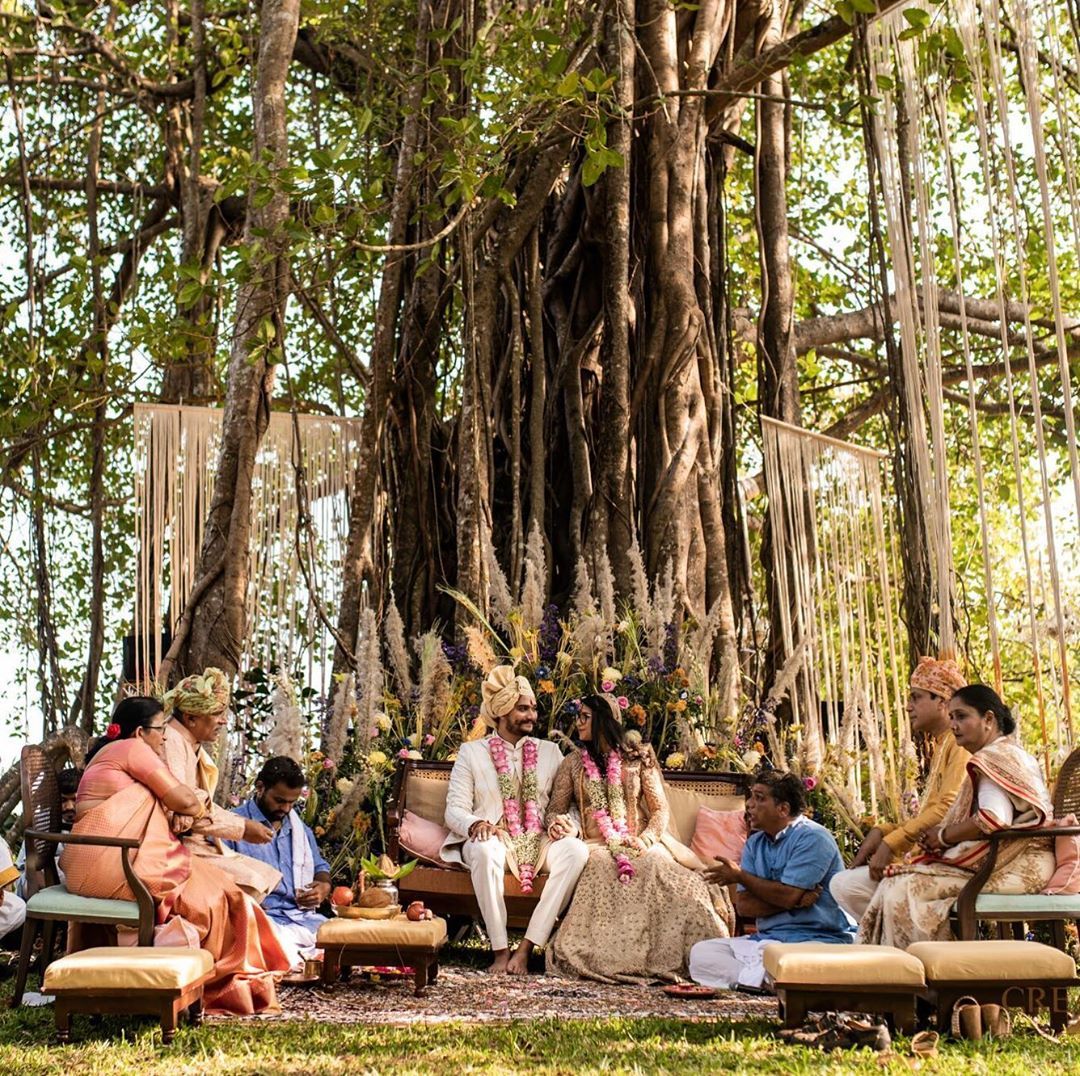 Image via Castle Rock Events★ 4.7
This couple said 'I Do' to the lush foliage for their 'I do'. Will you do it too?
For a dreamy & natural display, dress up those branches with some blooms!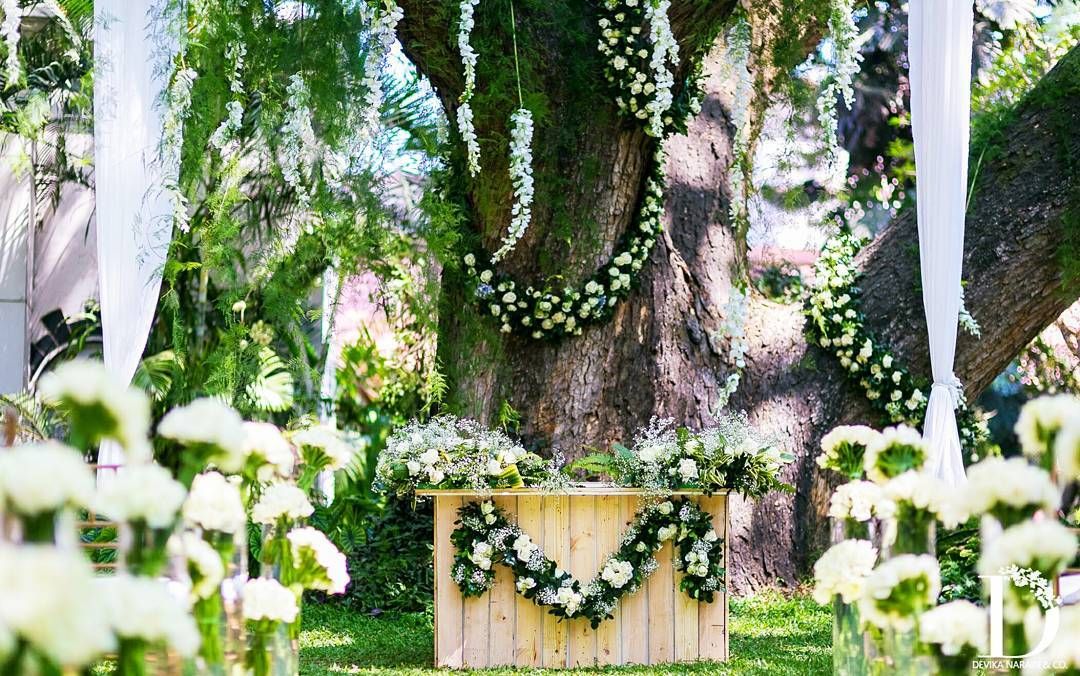 Image via Devika Narain and Company★ 4.5
An altar decor so pretty, you'd wish to pin it right away! 
Another tree decor with a tent setup!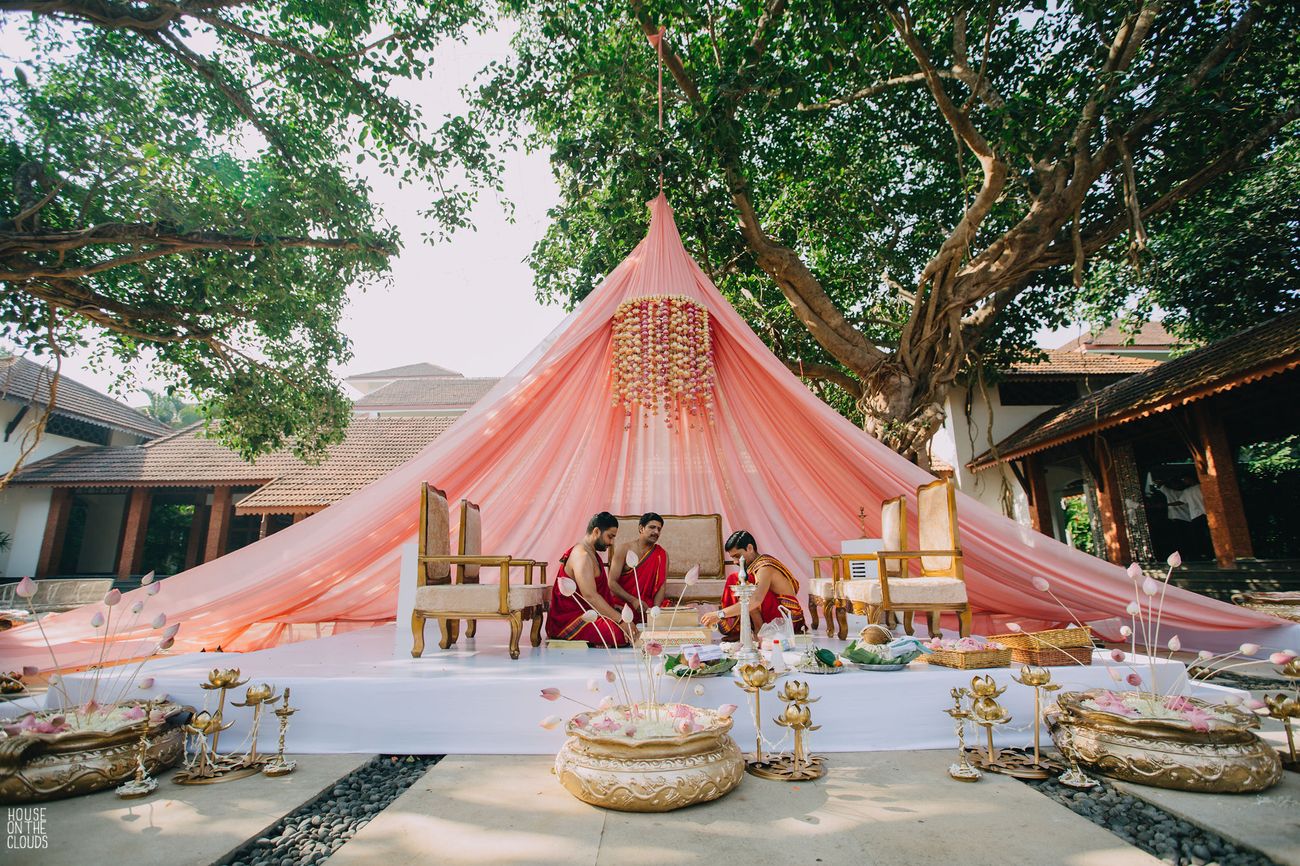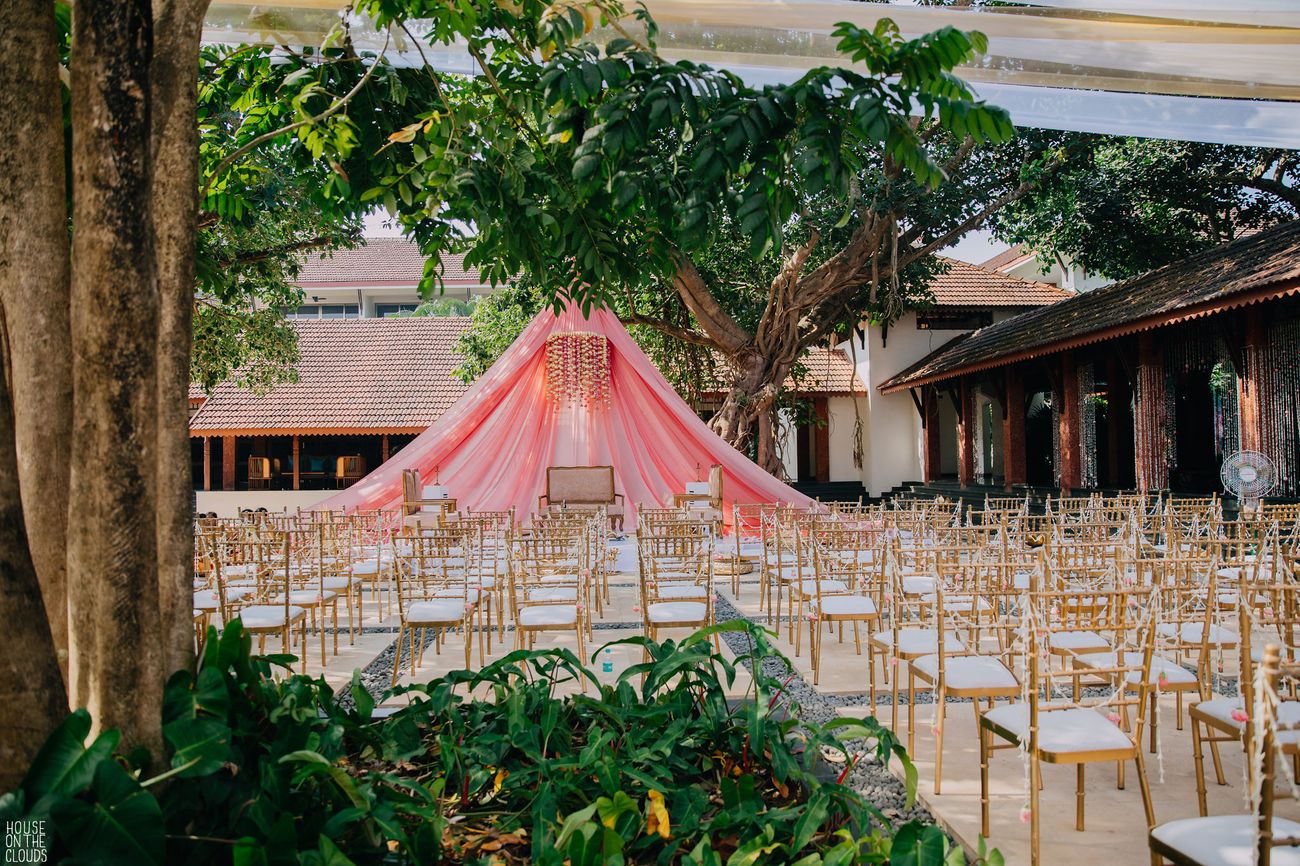 Image via Dhriti & Tohsin
There are umpteen ways you can use trees in your wedding decor, but this one adorned with a tent has something unique about it. 
Bringing the lush greens indoors for interesting results!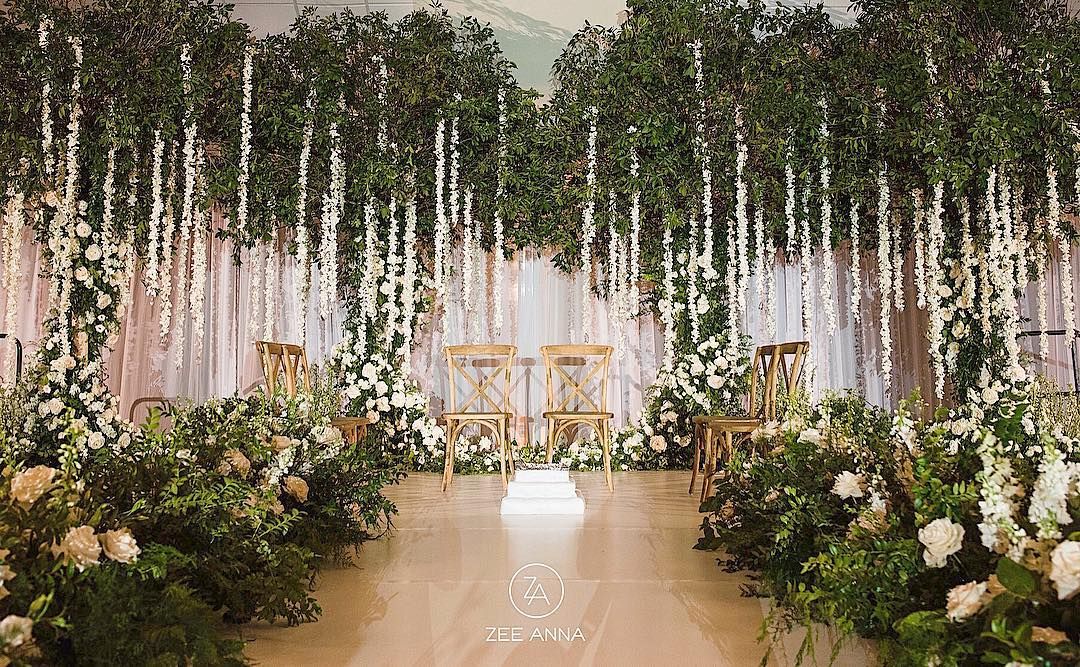 Image via Design House Decor★ 5
When you can't host your wedding in the forest, you get the forest indoors. And this decor is the only proof you need! 
Give your trees a makeover with quirky decor elements!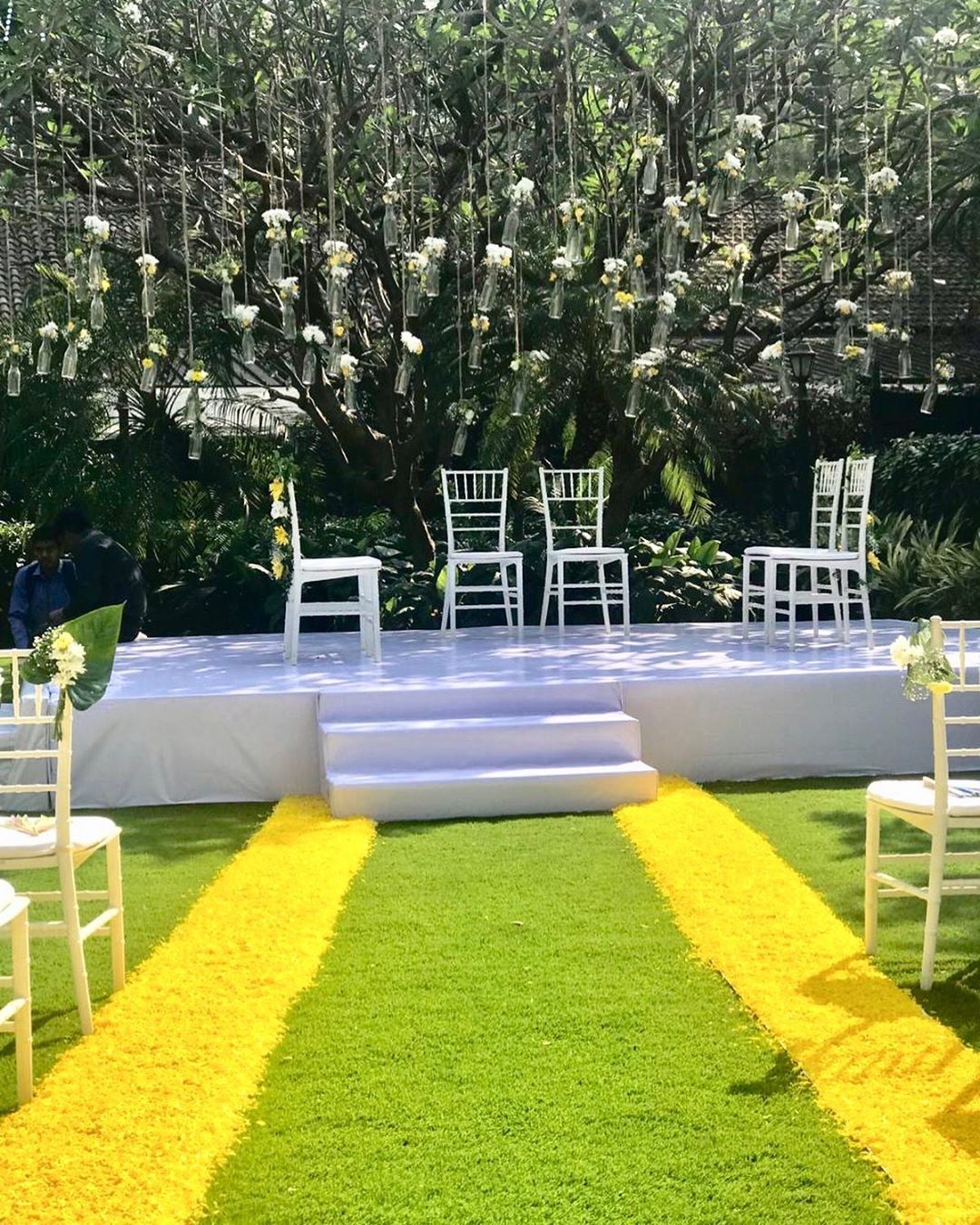 Image via Fireflies Decor
Play around with the natural grandeur of the trees by adding cutesy elements to it, just how you see it in the picture. One of the easiset decor hacks to do this all by yourself is by pulling out those discarded glass bottles, filling them with a bunch of florals and hanging it down the trees. 
This one with genda phool hangings looks evergreen!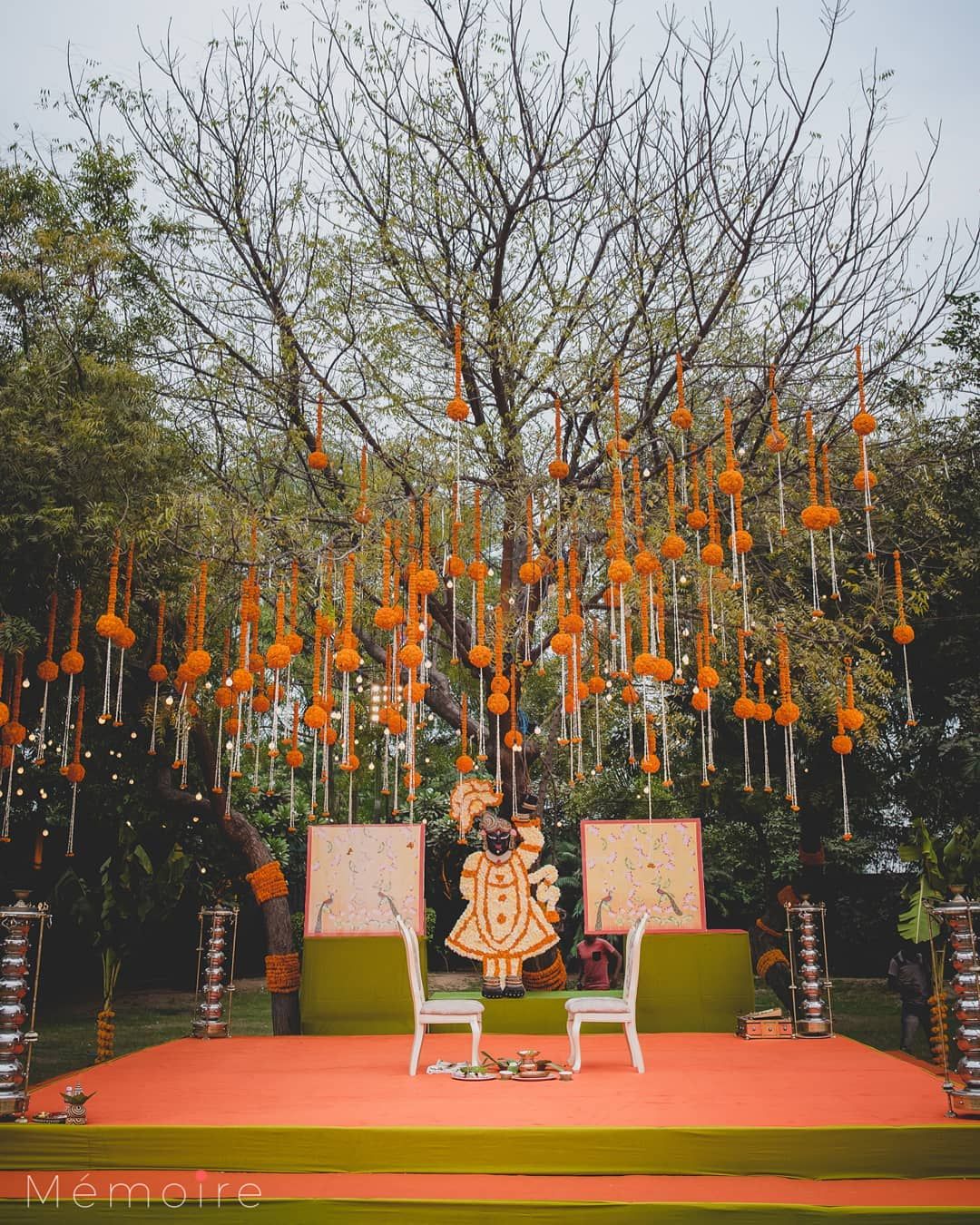 Image via Memoire
Try something as fail-safe as your genda phool garlands, and hang them down those wooden branches, to use it as a beautiful backdrop.
Loved these tree decor ideas to the core? Pin them now, and don't forget to show it to you decorator!
Planning a wedding? Check out venues, makeup artists, photographers and more that can help you plan your perfect dream wedding! Also, download the WedMeGood app today for a seamless wedding planning experience and tons of inspiration!