New Jewellery Pieces We Saw On Brides In 2019!
BY Sakshi | 29 Aug, 2019 | 19685 views | 3 min read
What if we told you that you can play around with the bridal jewellery as much as you can with the bridal outfits? Yep, brides are really open to experimenting with their bridal jewellery, and we have spotted some neat new stuff which is inspirational for other brides. So here are some of the stuff we drooled at!
Meenakari Kaleere and Haathphool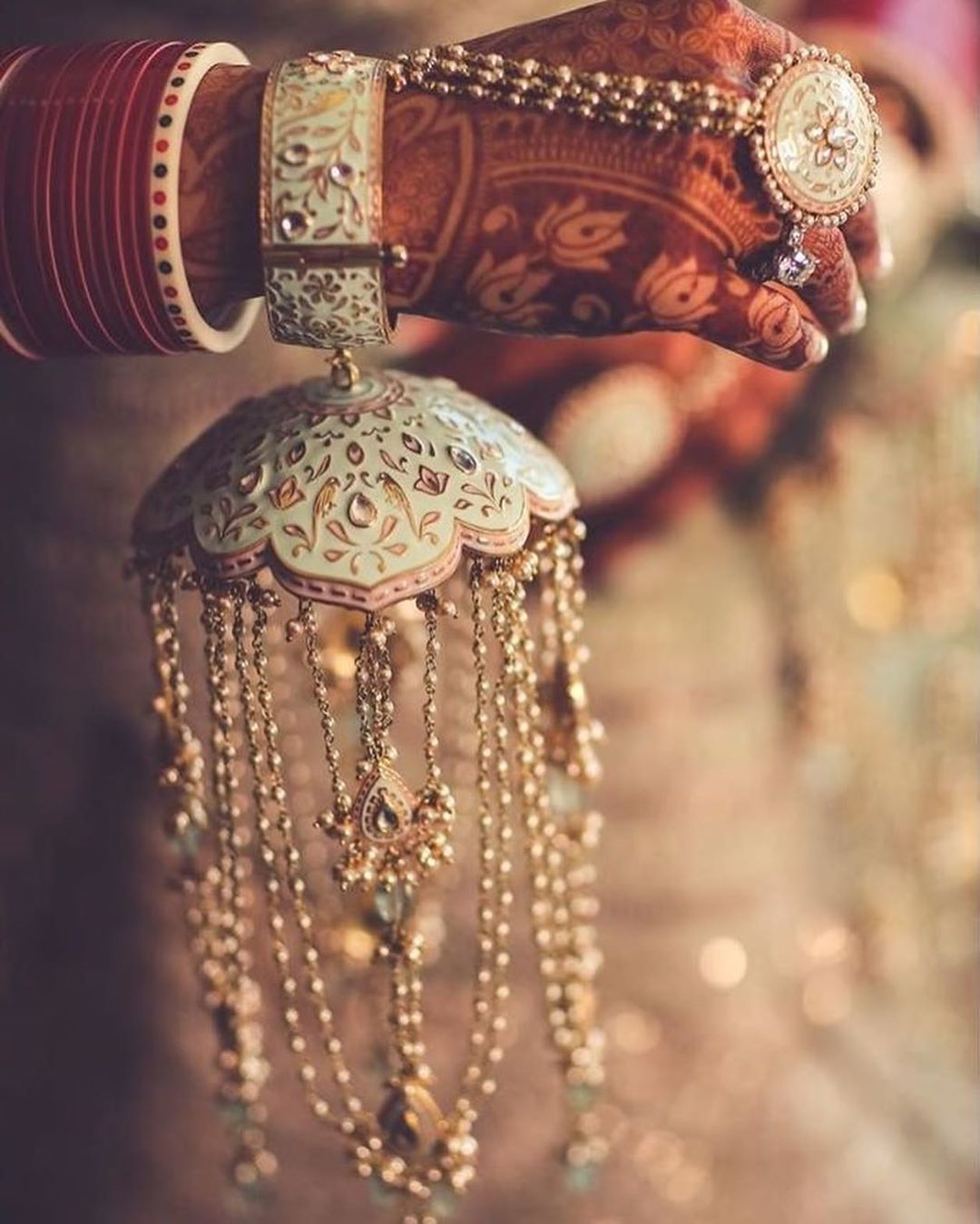 Image via Morvi Images Photography★ 5 ; Jewellery by Purab Paschim by Ankit Khullar★ 5
These are probably the best kaleere we have seen off late and we have been loving them- such a nice new idea and they look absolutely divine!
Enamel Payal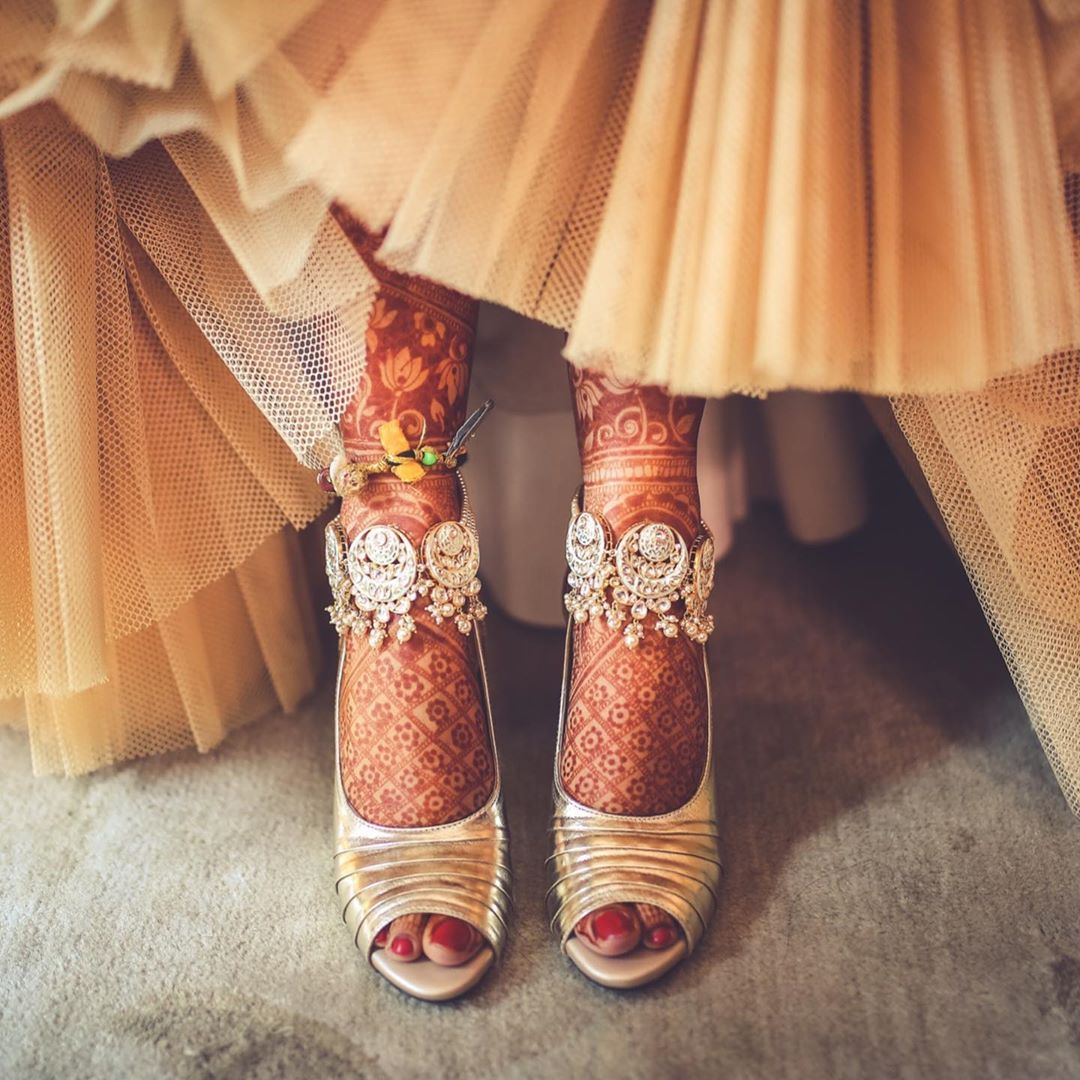 Image via Morvi Images Photography★ 5 ; Jewellery by Purab Paschim by Ankit Khullar★ 5
These are super gorgeous too- and so so new! Loving the enamel work on them- very similar to a lot of enamel necklaces we've been spotting!
Diamond and Ruby Nath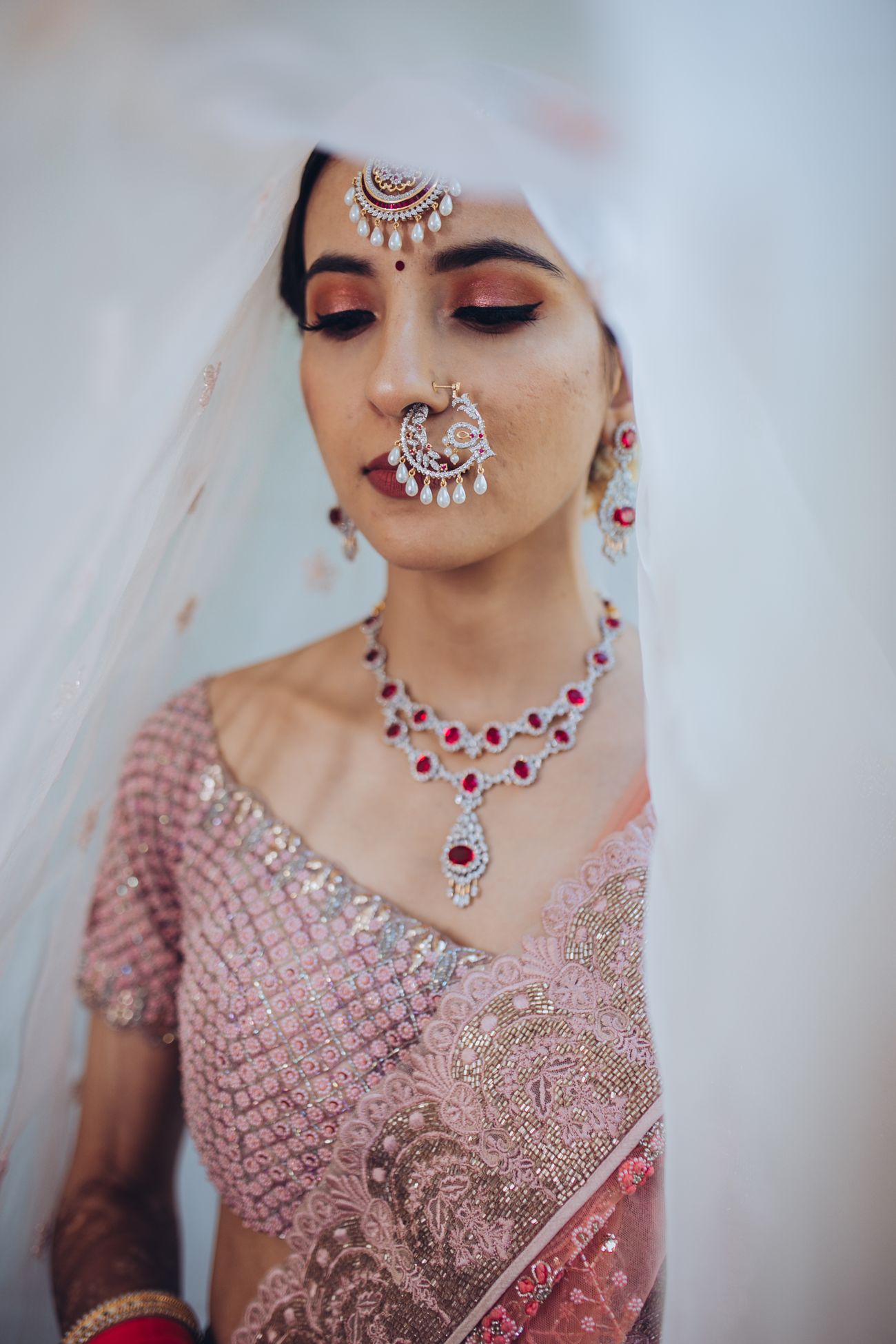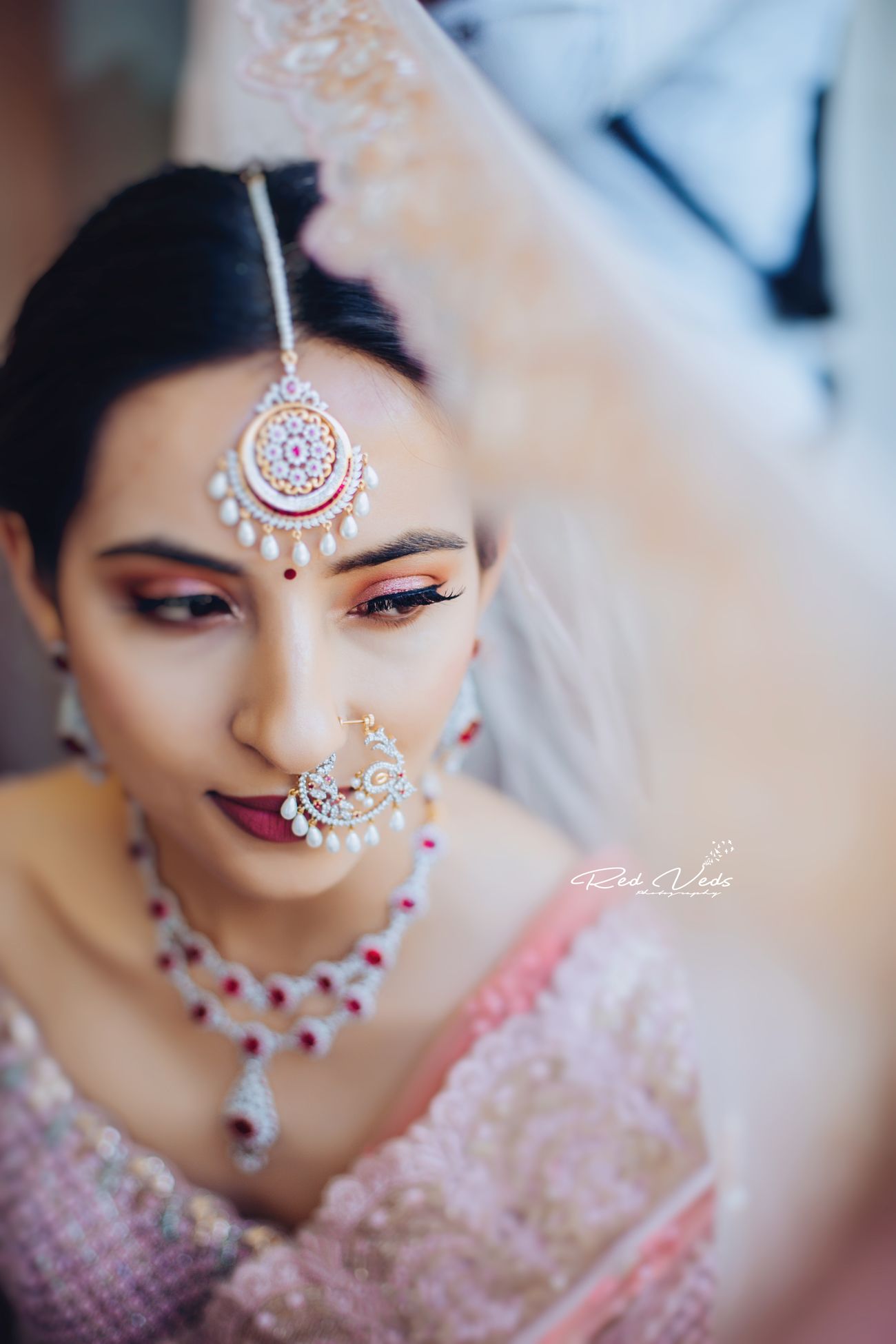 Image via Red Veds★ 4.9
A diamond Nath looks so pretty, especially when paired with rubies like this. We've had brides with diamonds and emeralds, but rubies look amazing too. 
Chaneling the modern Maharani vibe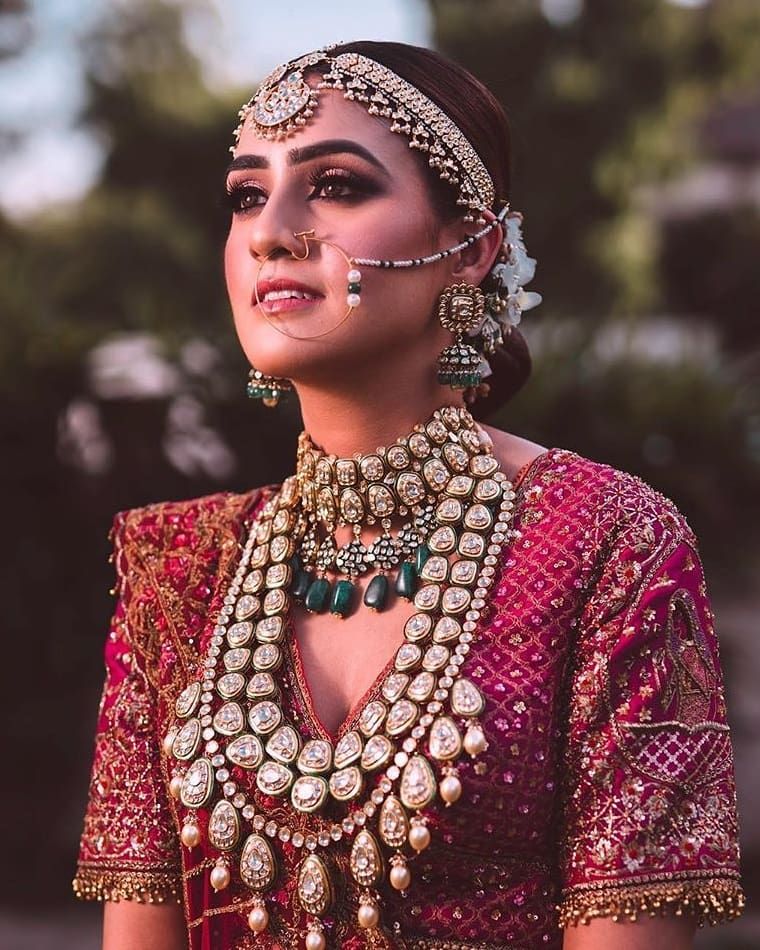 Image via Razz Films And Photography★ 5 ; Jewellery by @khuranajewelleryhouse
Most of the bridal polki jewellery we come across is more traditional than modern, but a modern Maharani is a look we have been loving and this bride pulled it off to perfection. 
Beaded sleeve belts and waist belts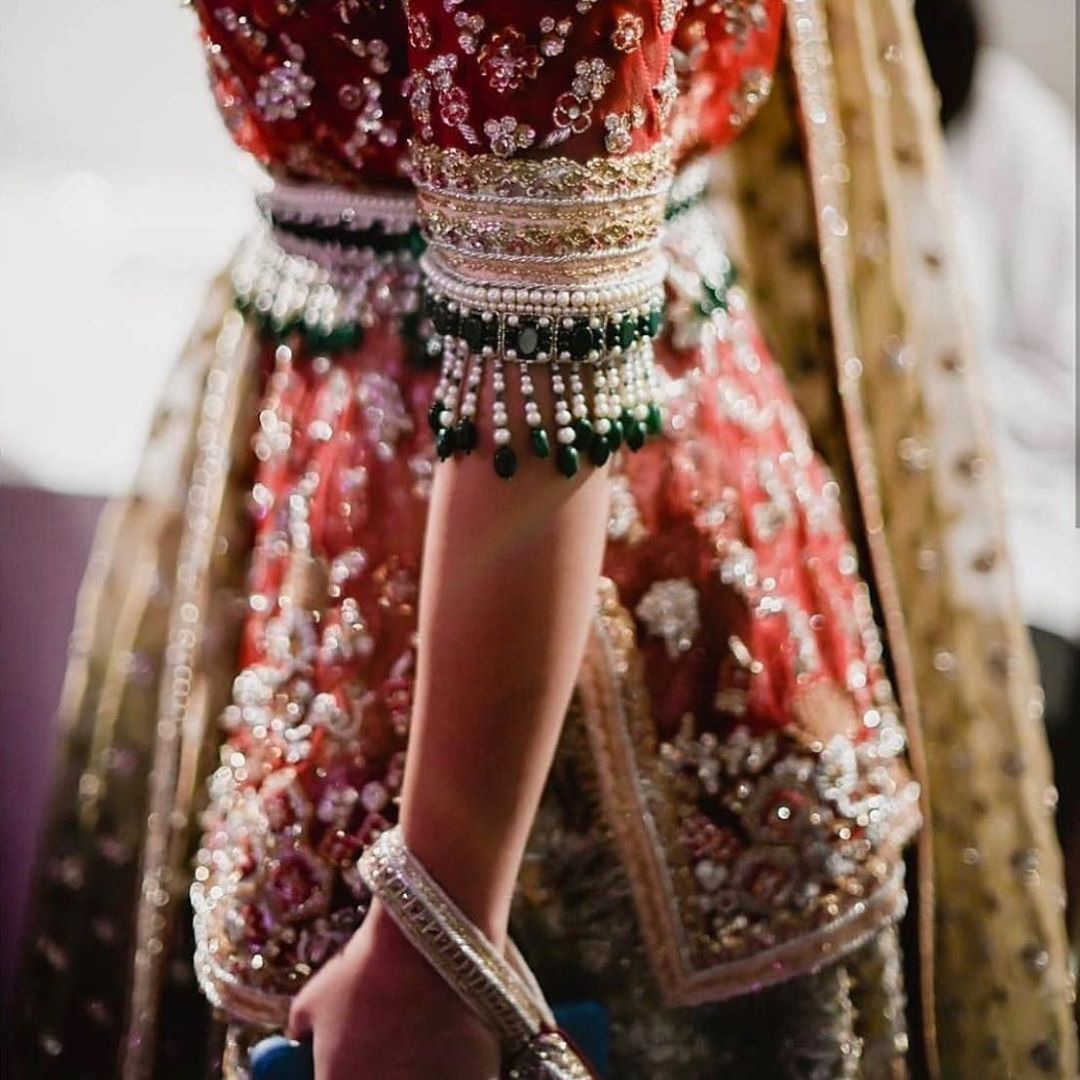 Image via @fatimatariqphotography
How new is this? Something like an embellished waistbelt for the sleeves- and this one when matched with the waistbelt looks uhhmazing!
A bold statement maangtikka like this one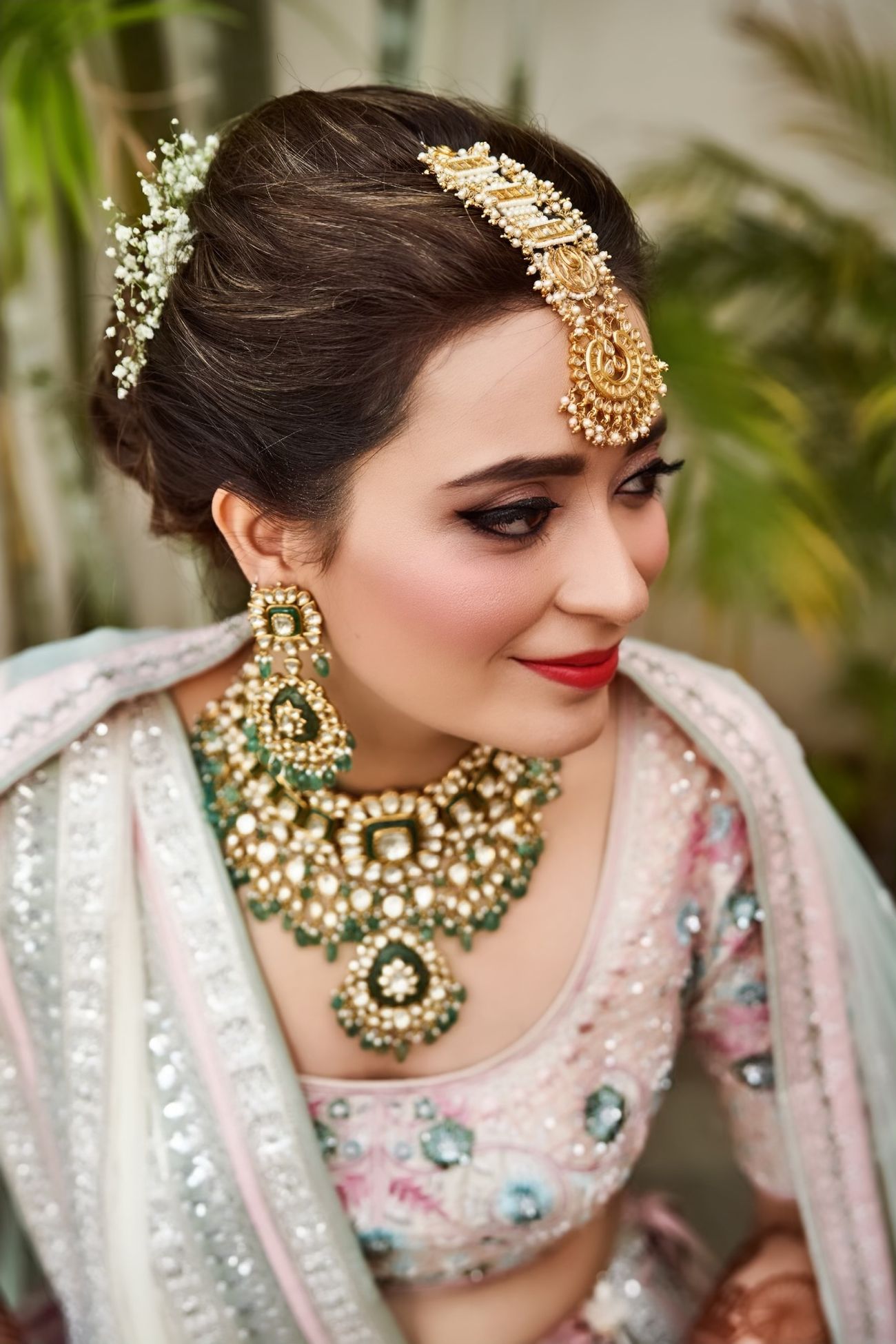 Image via Makeup by Apurva★ 4.7
That is one pretty maangtikka isn't it? We love the bold chain that goes on top- so different! 
Or an exaggerated OTT mathapatti!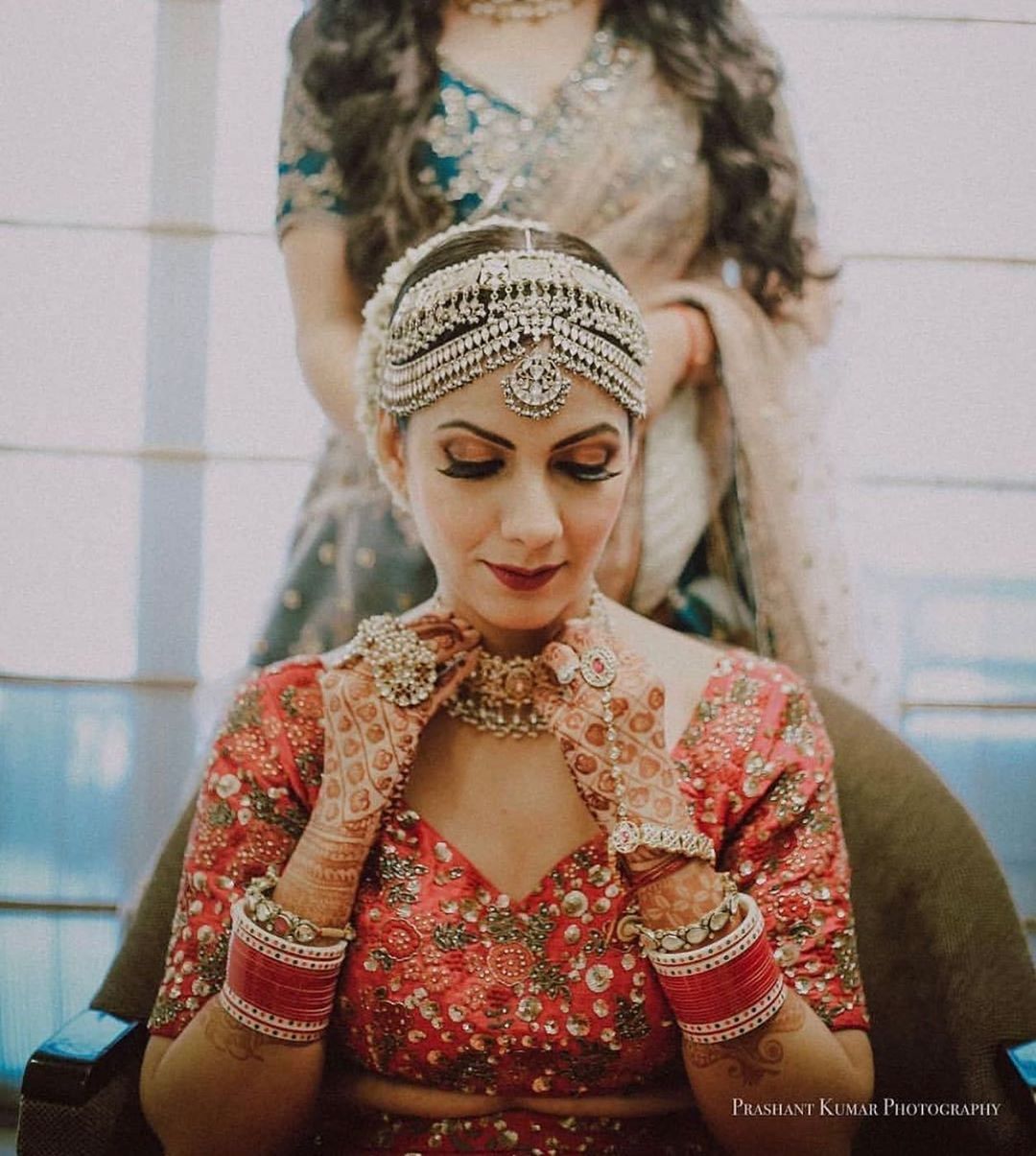 Image via Prashant Kumar Photography★ 5 ; Jewellery by Noorah By J★ 5  
This mathapatti is so over the top and literally covers the head - and so different. We love how it has a more silver look to it than gold, which is also something we are spotting on more and more brides!
This heart-shaped rani haar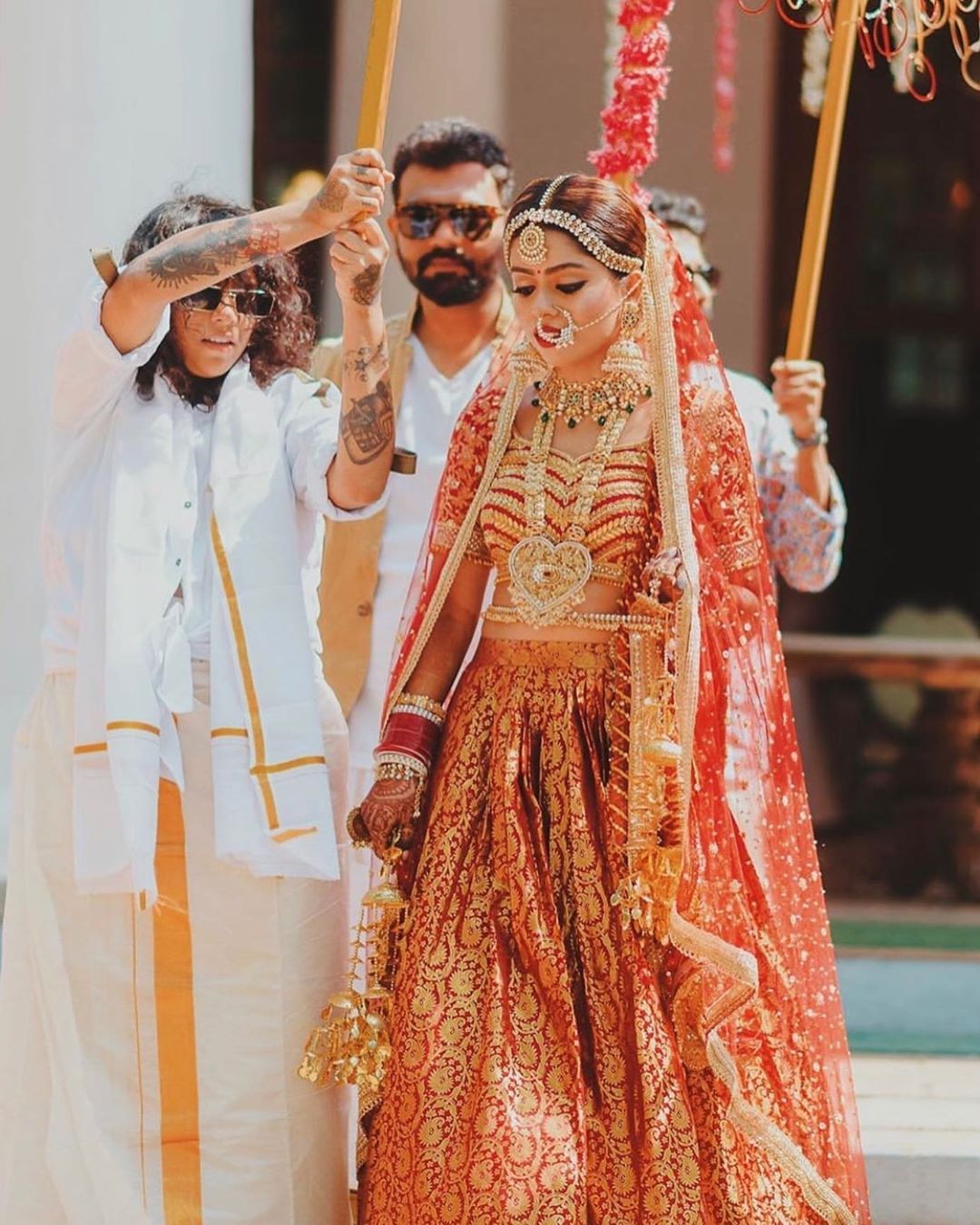 Image via Naman Verma Photography★ 4.9
Blogger StreakHueFall wore this interesting new rani haar at her wedding, and it really stood out- love how the heart shape stands out!
Or a star-shaped contrasting one!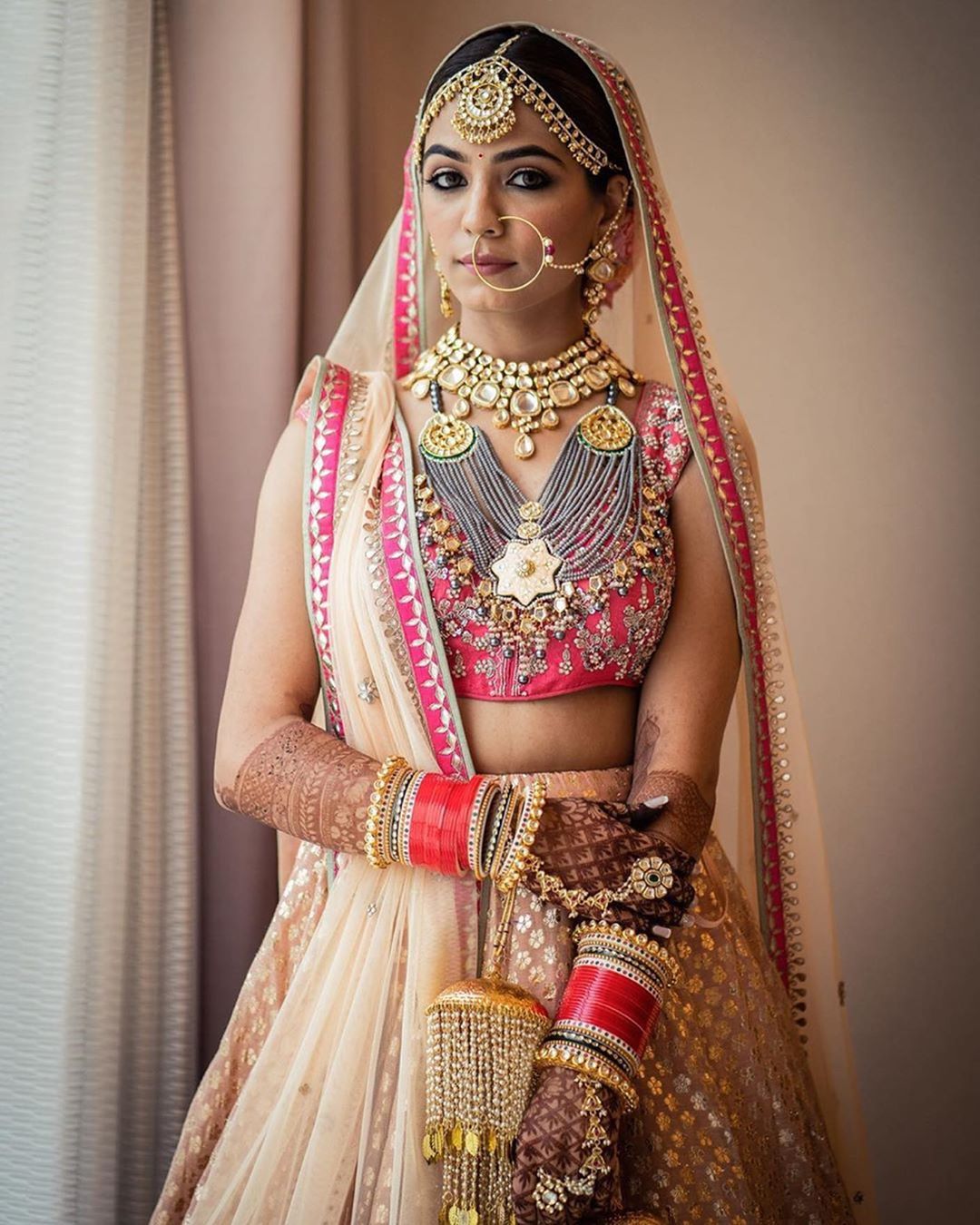 Image via Mrinal Khatnani Photos and Films★ 5 ; Jewellery: Aquamarine ★ 4.5  & Riana Jewellery★ 4.7
This is another unique rani haar we saw, and with the star shaped design, this one really stood out!
ALSO READ: Looking For Enamel Jewellery? Here Are The Best Labels To Hit!