New & Super Bride & Groom Entries We Think Are So Unique!
BY Soha | 13 Jul, 2018 | 4304 views | 4 min read
We've seen many awesome bride and groom entries - hello, perks of working at a wedding website girls. But there are some that are so unique, you need to really drag us away from the awesomeness!!! We found 11 of our favourites here - take a cue, find your tune and jump right into this bandwagon. 
This Groom Casually Entering On A BATMOBILE!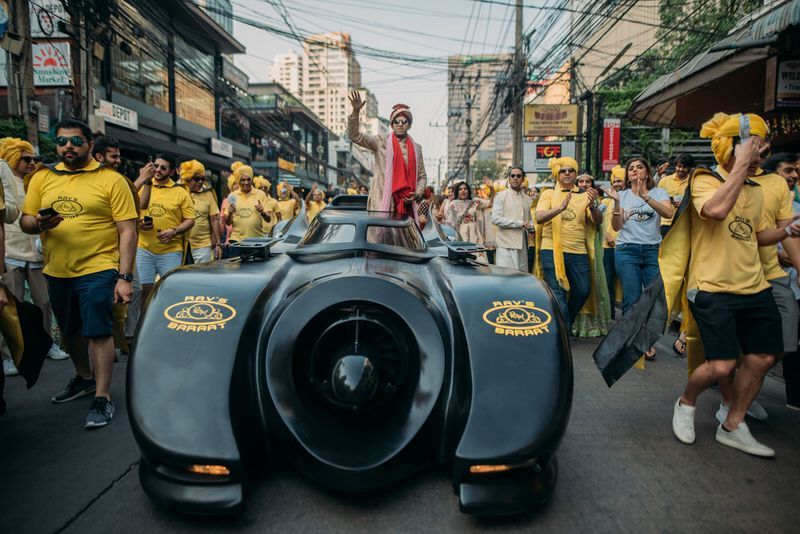 Photography by DotDusk Studios★ 4.9
WMG groom Ravin chose to make a grand entry in a Batmobile while the baraatis joined the entourage in complimentary yellow T-shirts that read 'Rav's Baraat' and we think we haven't seen a cooler way to make an entry to your wedding!
This Groom Who Came With His Brothers On A Tractor!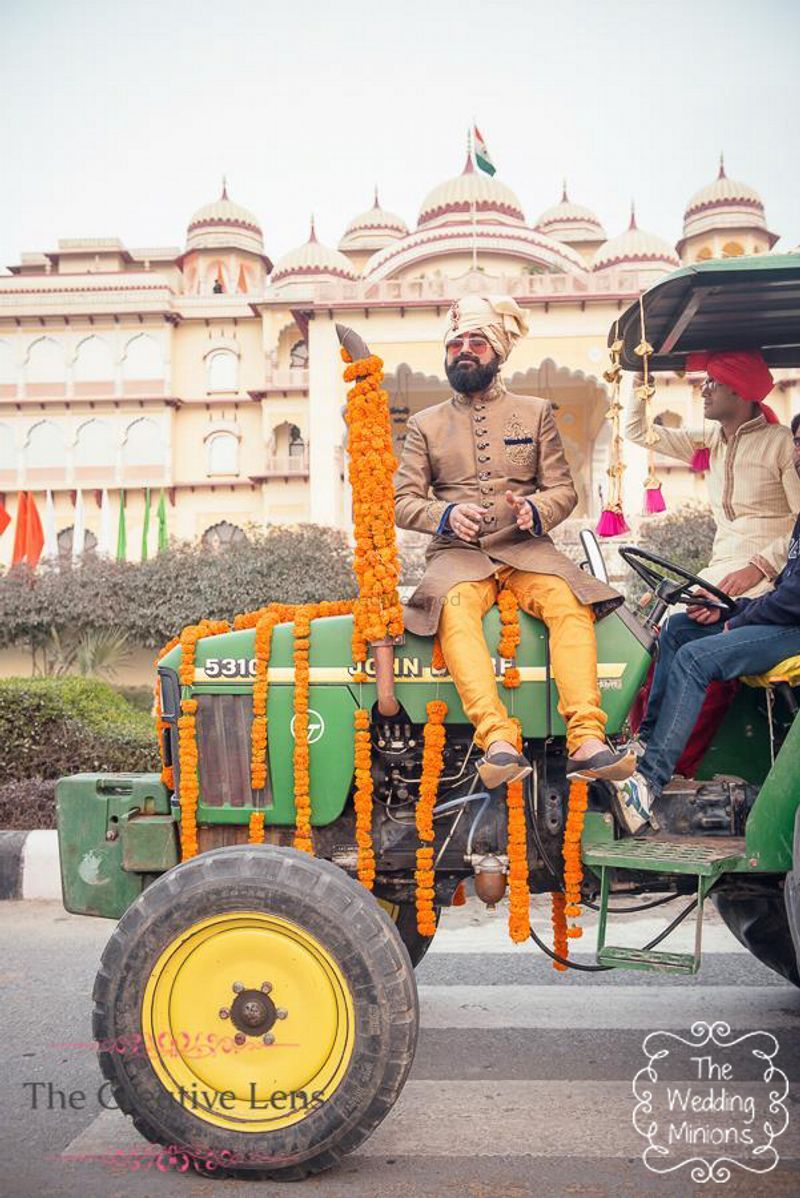 Picture via The Wedding Minions★ 5
Get some desi swag on, right? Who would have thought a tractor could make for such an interesting ride.
On A Tuk-Tuk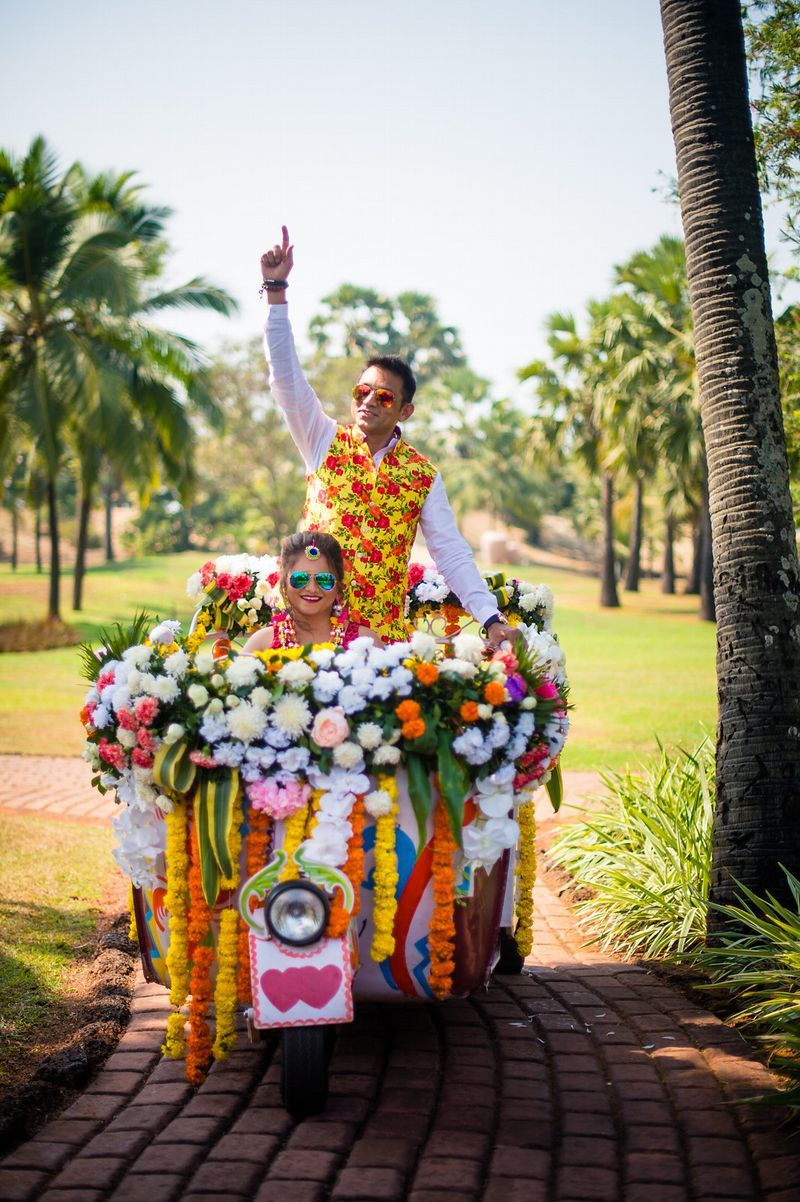 Picture via F5 Weddings★ 4.9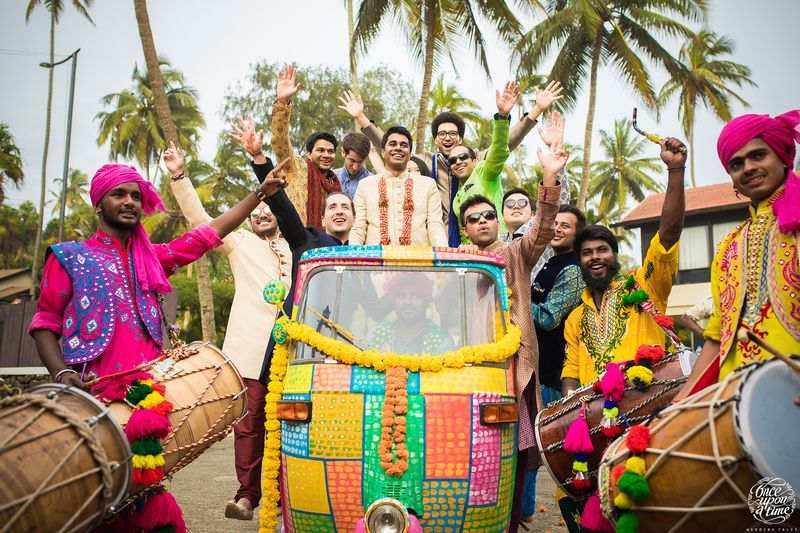 Photography via Once Upon a Time-Wedding Tales★ 4.8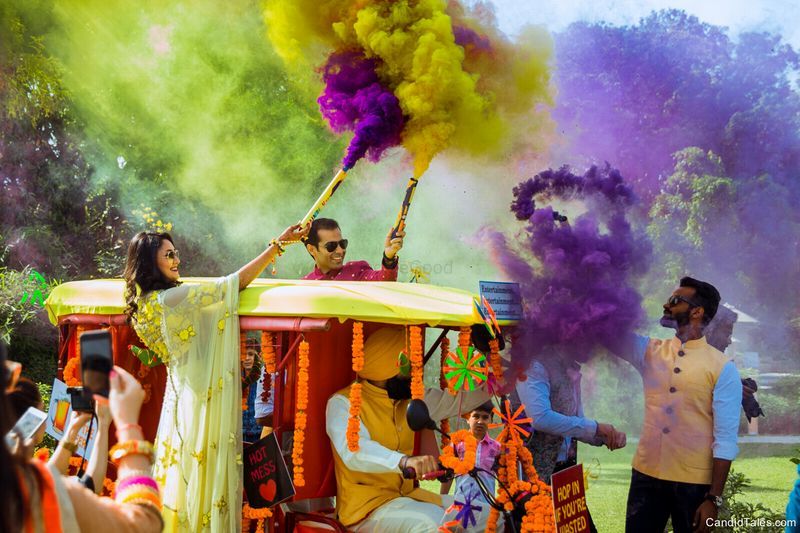 Picture via The Wedding Planning Company★ 5
Tuk-tuk or an auto-rickshaw can also be decorated for your grand entry. Hop onto it with your family and friends, or with your bride and show'em some desi swag. You can additionally use props like colorful smoke bombs or sparklers to give that glam touch. 
On An Elephant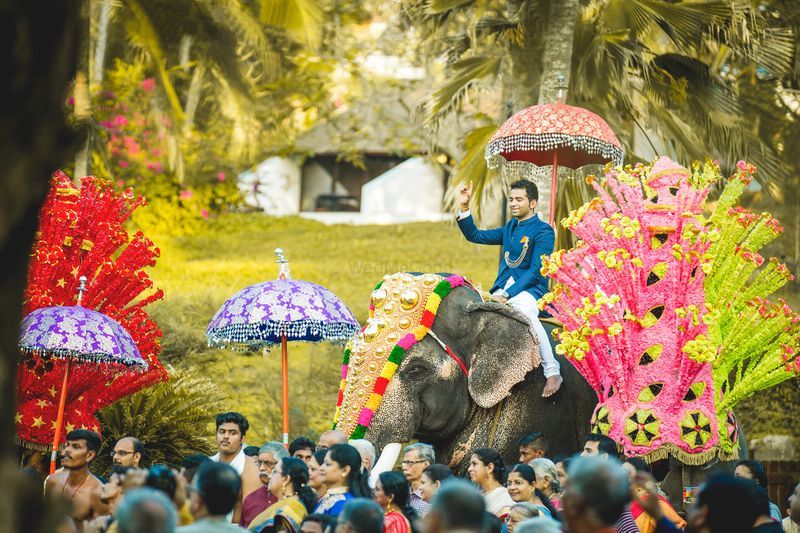 Photography by Jodi Clickers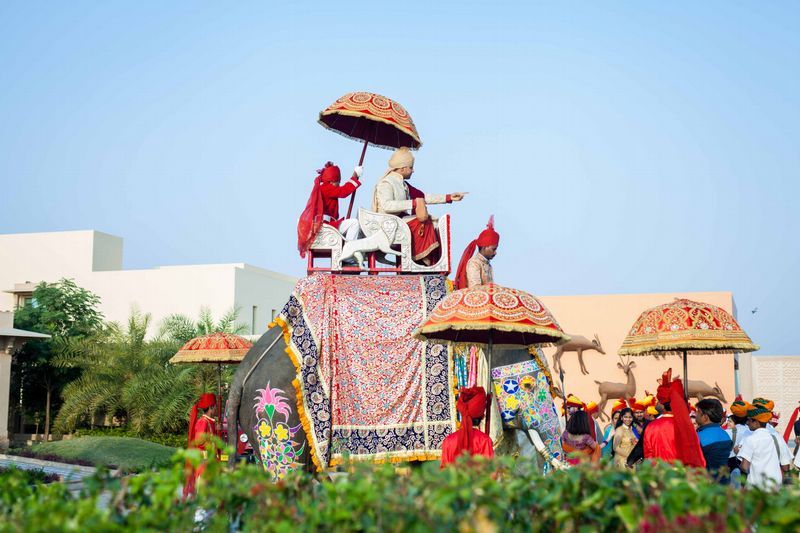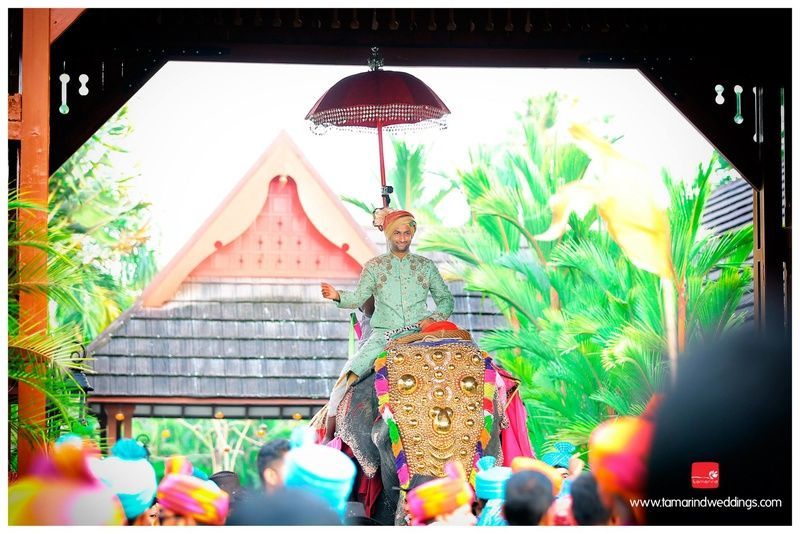 Pictures by Jodi Clickers ; Tamarind Weddings★ 4.8
We have been seeing more and more grooms replace the ghhodi (horse) with an elephant for their baraat. Tell us what could be more grand than entering on a majestic beast?
Inside A Zorb Ball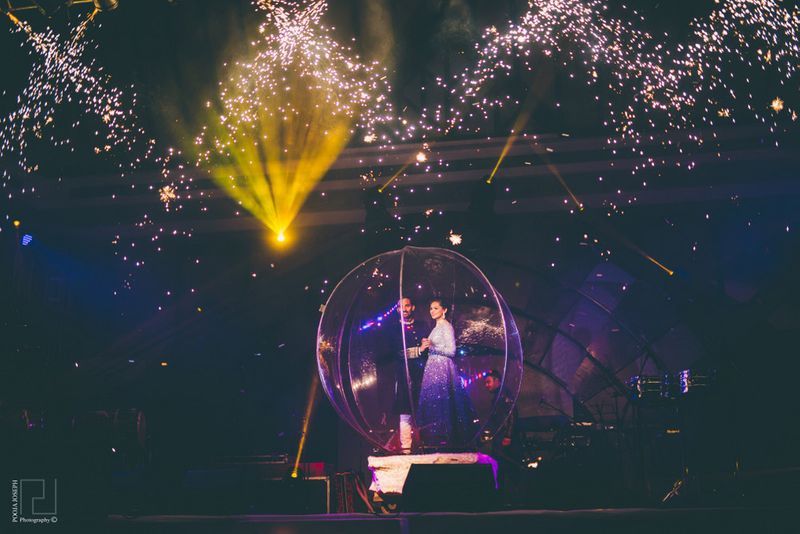 Photography by Pooja Joseph Photography★ 5
Oh, the amount of fun this would be! Hold your beloved's hand and enter while all your guests look on.
 Entering In A Chopper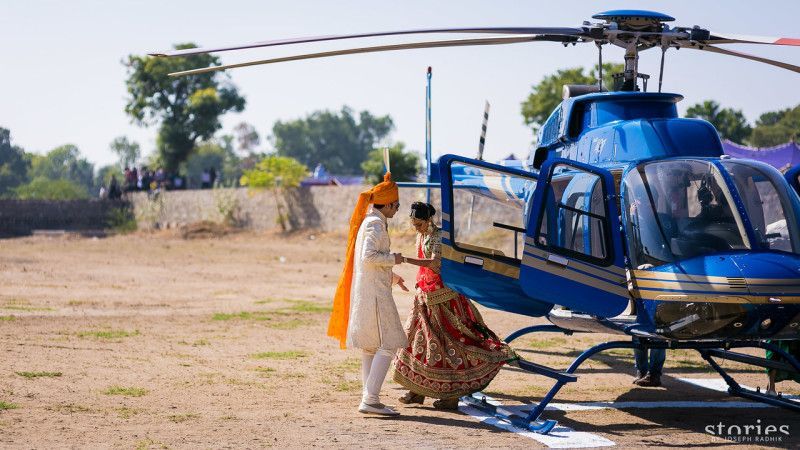 Is it just us or are you getting some Karan Johar-like feels too? It might be little too much, but hey! We get married just once. 
Zoom Your Way On A Scooty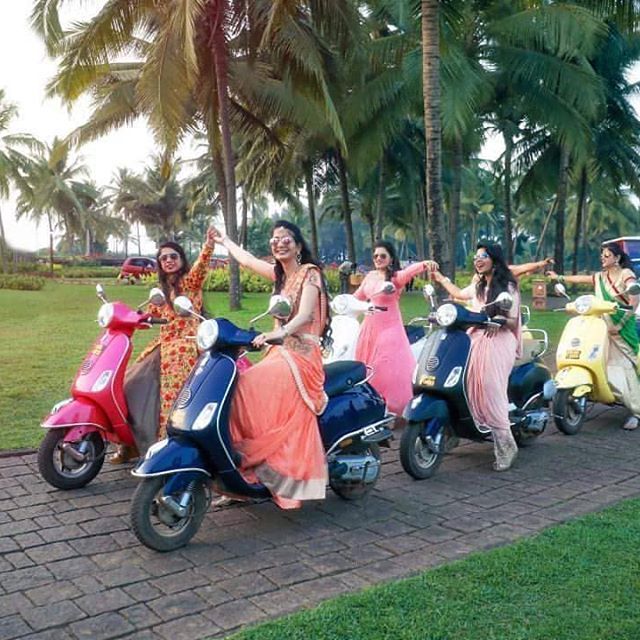 Picture via Dipak Studios★ 4.8
We've been riding bikes with our girls all our life. So why not do it at your wedding, too?
Bridal Entry To Live Chants & Mantras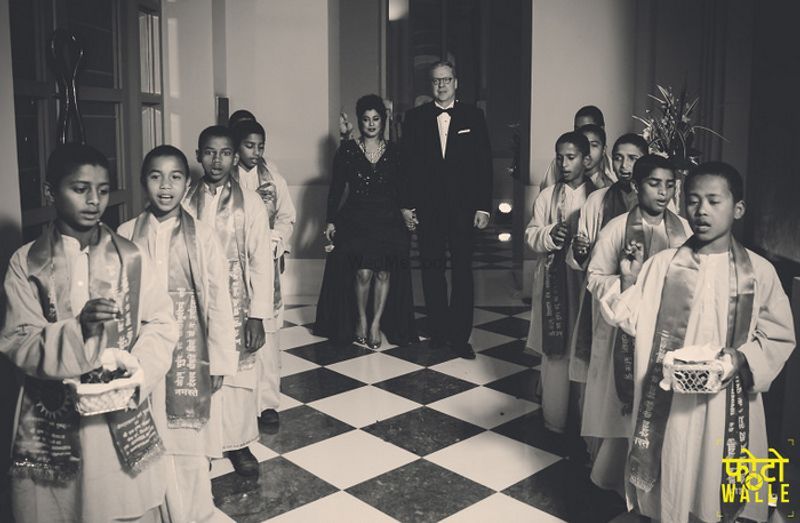 Photography by Fotowalle
We know 'Din Shagna Da' or any other song playing in the background gets everybody going, but why not enter to pandit's reciting chants, LIVE! We think that's one thing that will gather everybody's attention right at you!
Let Drummers Lead You & Your Gang Into The Venue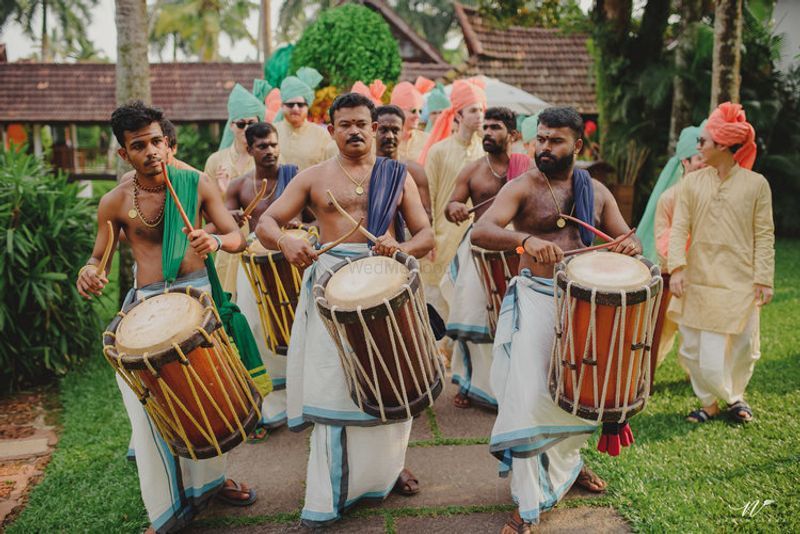 Photography by Naman Verma Photography
Live music, especially the beats of a dhol or a drum gets us all grooving and wanting to shake a leg or two. Why not enter with all your friends to the beat of the drums? After all, who doesn't love a happy, dancing entry?
For the bride, you can get all your girlfriends together and take to the dhol yourself! Now wouldn't that be interesting!!
Roar Your Way On A Thar
Whoever said girls can't drive hasn't seen them drive a Thar! Brides, you no longer have to act all coy. Make a grand entry, roaring on a jeep, and be the center of all attraction. 
Escorted By Folk Dancers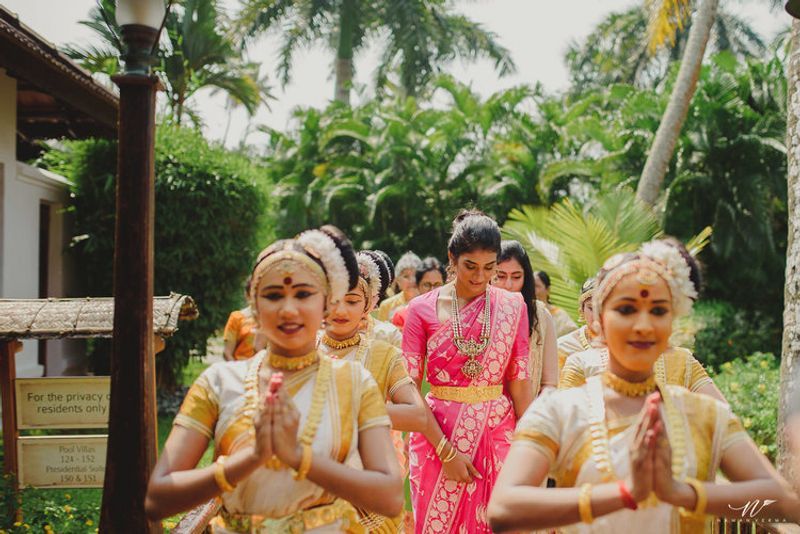 Photography by Naman Verma Photography
Dancers, with their interesting costumes and those peppy beats will instantly bring all attention to you. And while you're at it, you can do a few steps with your family too, what say?
The Dreamy Cinderella Carriage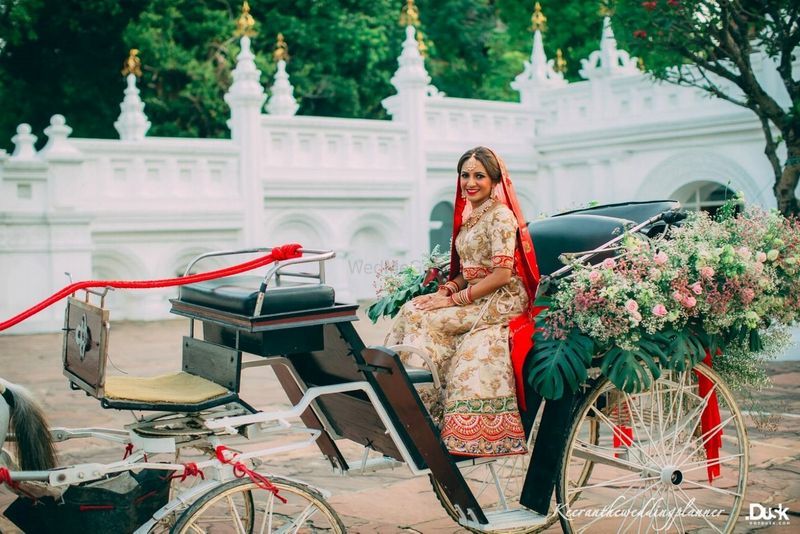 Who doesn't want to mix the east with the west? The Cinderella carriage is a great addition to your pictures! 
An Interesting Umbrella-Carriage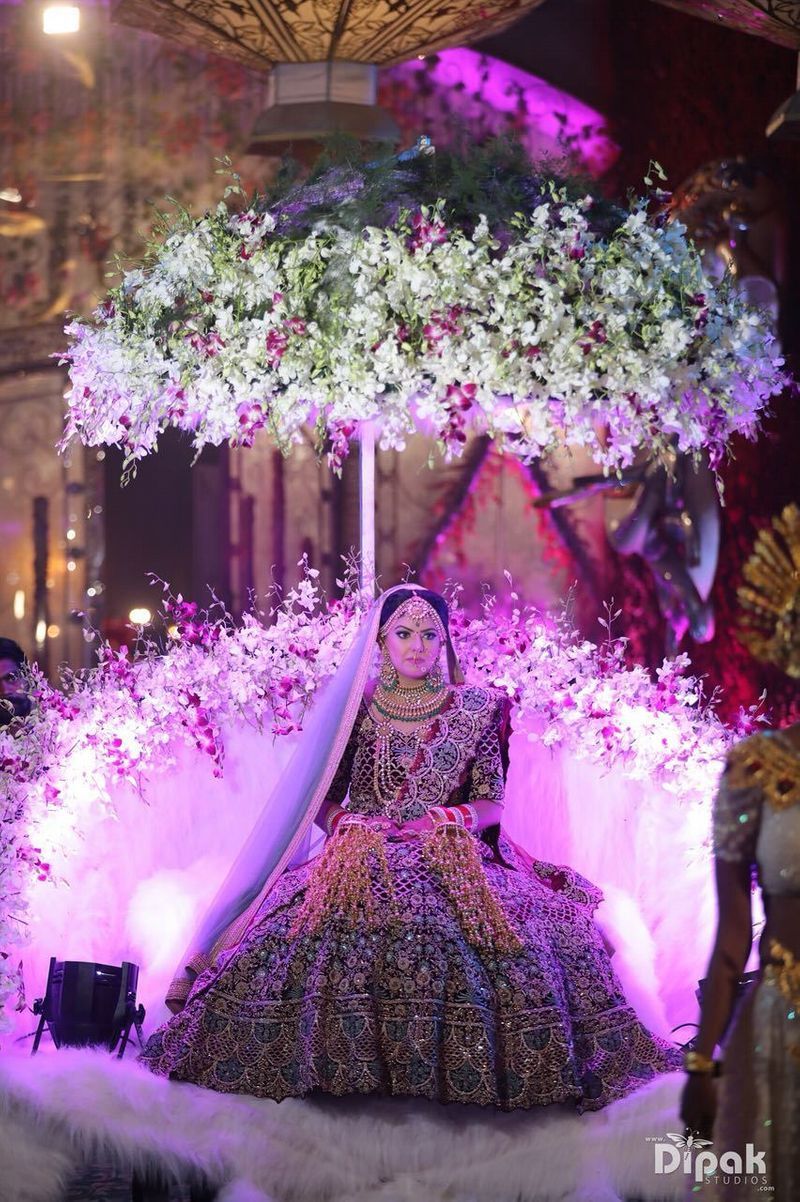 The fur additions and the sweetest floral umbrella makes this a great way to make an entry!
With Royal Fans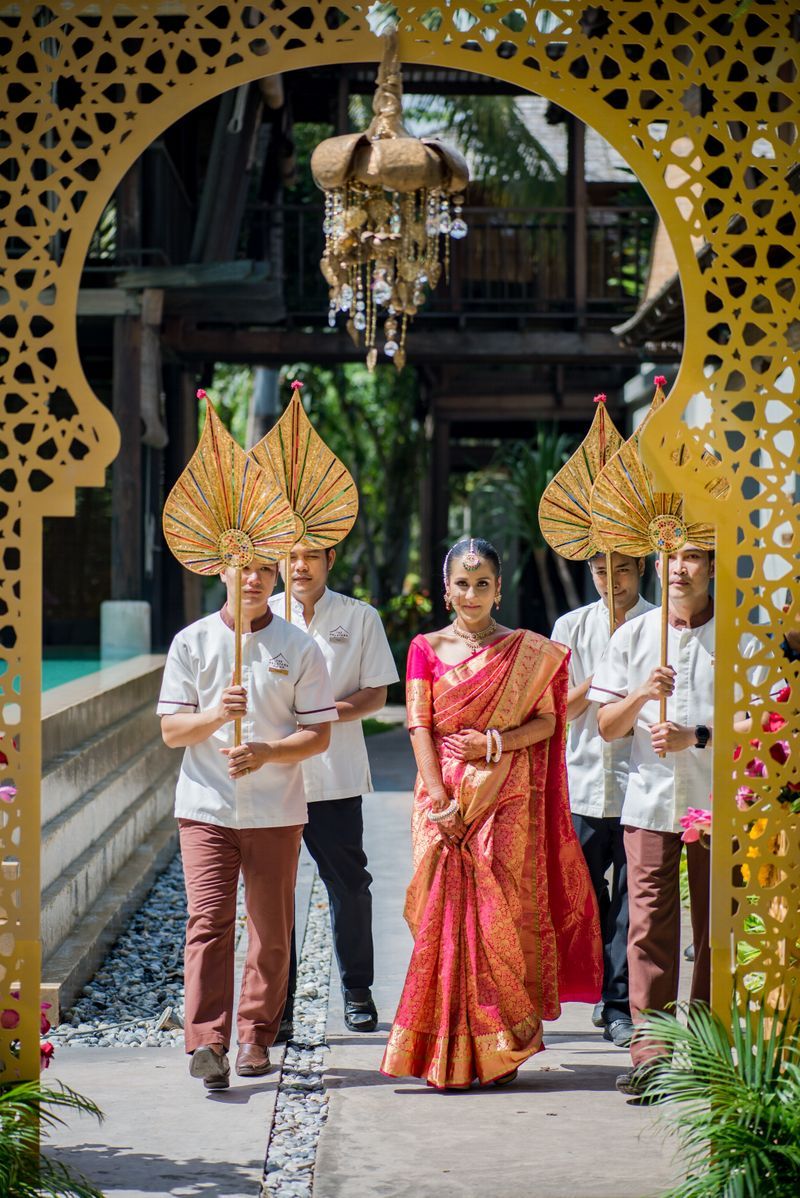 Taking in the local culture and making it work is an art - like this bride has done!
Balloon Welcome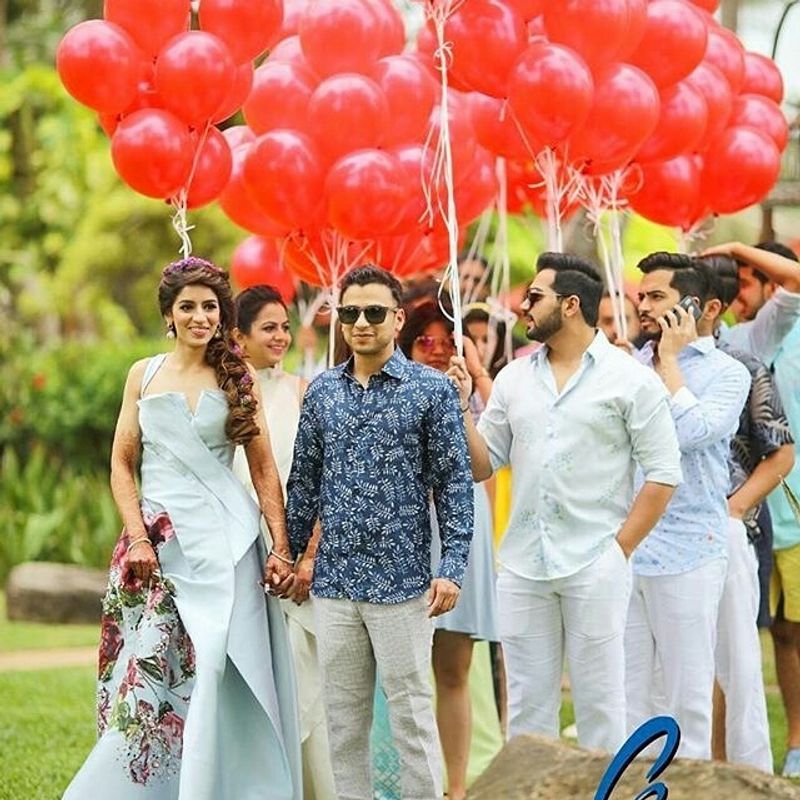 Balloons held by your favourite friends is the way to go if you want a light-hearted approach!
The Open Auto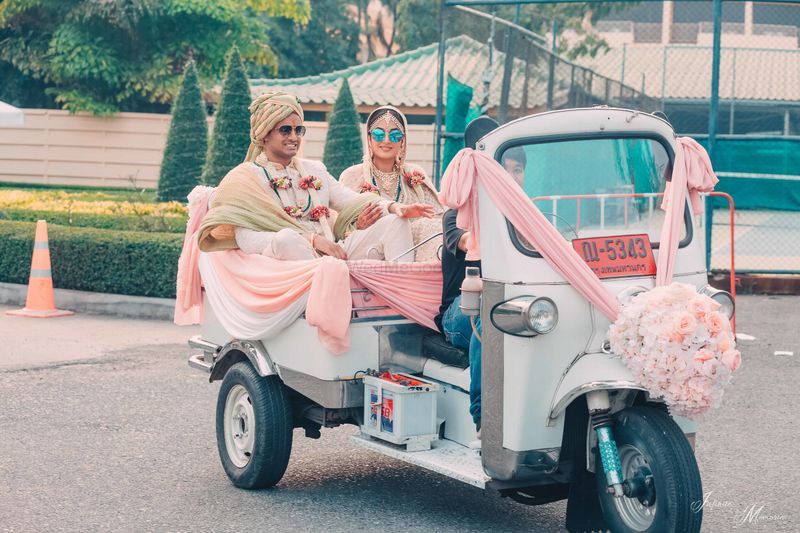 The cute white open auto makes for a great idea if you want something a tad hatke!
The Vintage Volkswagon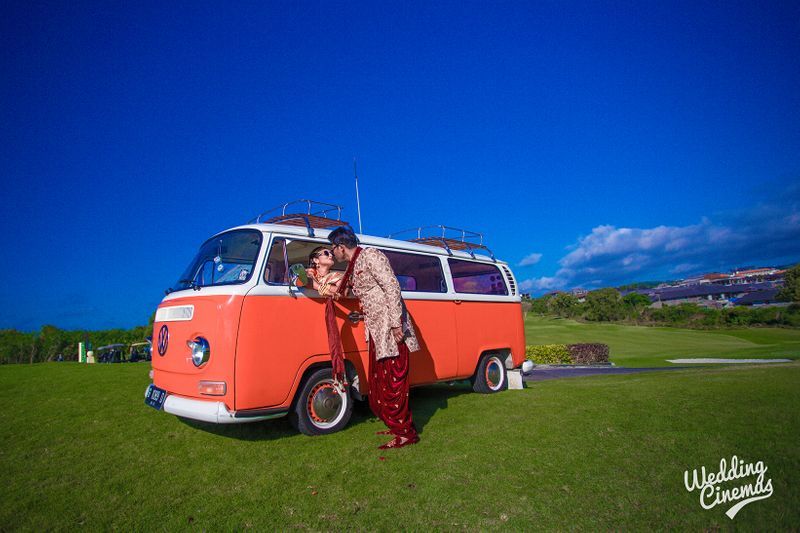 For those who love a bit of old-school drama!
The Colour Rockets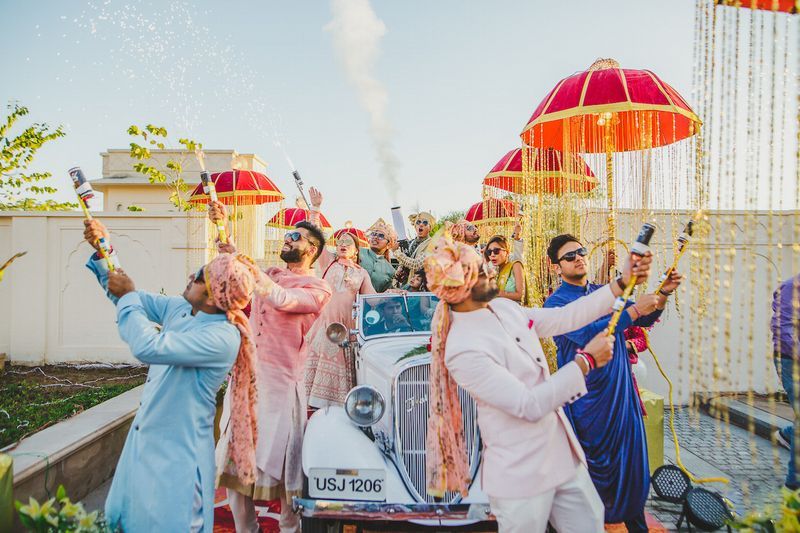 Photography by Naman Verma Photography
Easy and effortless - this one is great if you like to involve all your besties!
The Camel-Ride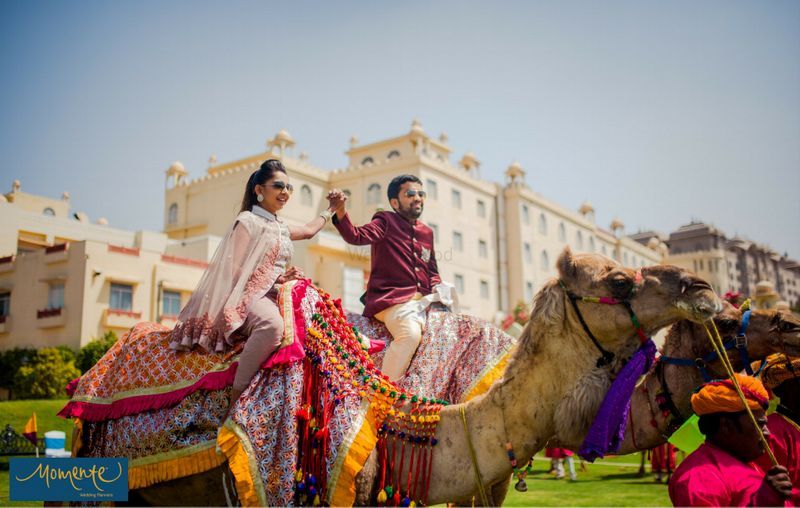 If you're in Rajasthan, why not?