#NewTrend: Mehendi With Lots of Empty Spaces!
BY The WMG Bride | 25 Apr, 2016 | 1681 views | 2 min read
You know, Monday is for philosophy, so here is one just for you. My favourite poet, Kahil Gibran famously says "Let there be spaces in your togetherness, and let the winds of the heavens dance between you" about two people in love and how spaces between their love will give them room to breathe and grow. Yeah, but to us today, it stands true of love and Mehendi. Before you laugh, here's our (far-fetched) analogy - let there be spaces in your Mehendi design so your hand can breathe. Right? Exactly! Because leaving gaps in your mehendi design seems to be the trend of the day. No longer is mehendi all about crowded design sensibilities and mindless doodling - it comes with breathing spaces guaranteed to make a unique design stand out. So how does one get there?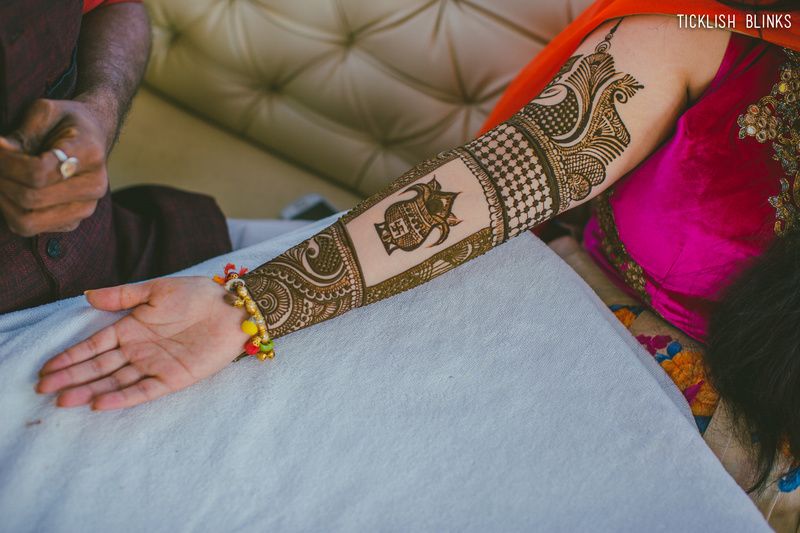 The trick is to make everything else around the design tight and crowded so that the one little unique idea comes through and stands alone in its glory. Little windows are used to create a nice cute modern design. Sometimes, it looks a little incomplete, but that's just the design. You could go modern by just leaving a square or a triangle bang in the middle of the palm. You could even find a paisley or a lotus or another intricate traditional design and make it the star by placing it in the empty space.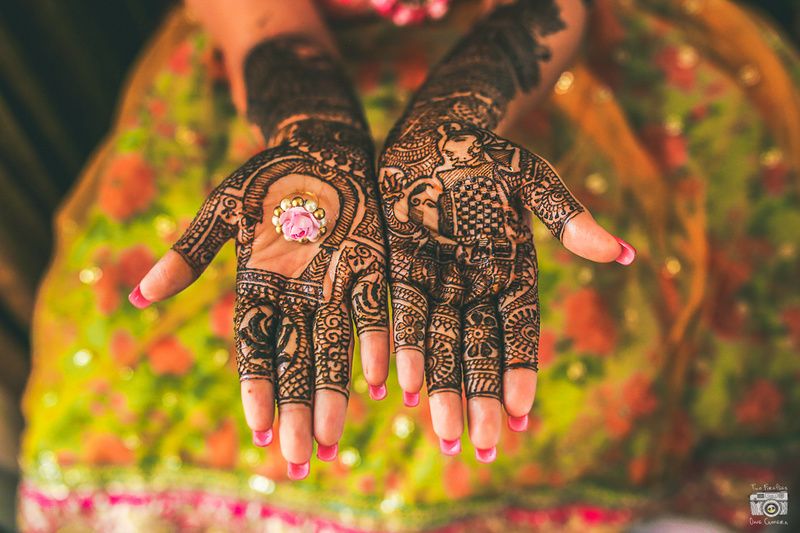 Picture Courtesy: Two Firefles One Camera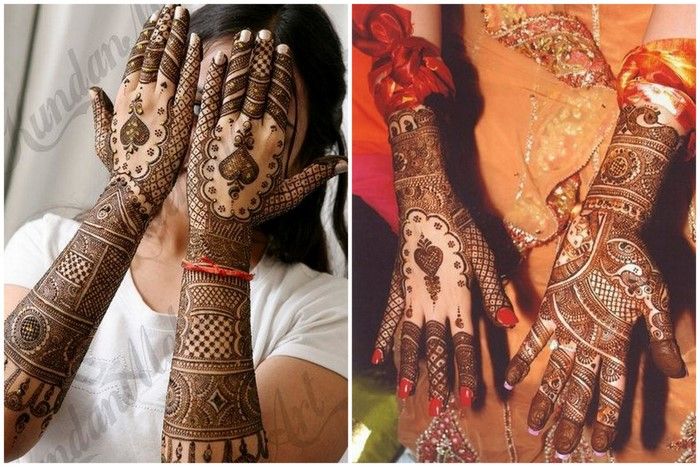 Picture Courtesy: Kundan Mehendi Artist★ 4.6 ; Raju Mehendi Artist Gurgaon★ 4.8
Would you try this new trend? Let us know. Looks like it's a whole lot of fun with oodles of modernity infused into a traditional design!