Non-Kanjeevaram Sarees That Can Be A Part Of Your Wedding Festivities
BY Meenu | 20 Apr, 2021 | 1285 views | 4 min read
We know most of us can do nothing more but plan our weddings right now, looking at the current surge in COVID cases. The situation is sad, bad and very very real, and we urge all of you to not step out of your little bubbles at home.
However, one thing we sure can help you with is planning your bridal looks! And this one is for South Indian brides. When you are planning your wedding looks, you need not plan only Kanjeevarams that you can wear for various festivities. Though your sangeet will have an Indo western, your mehendi something fun we have seen some splendid sarees that can rock your wedding festivities looks, which is not a Kanjeevaram. Scroll down to see what options we've picked out for you!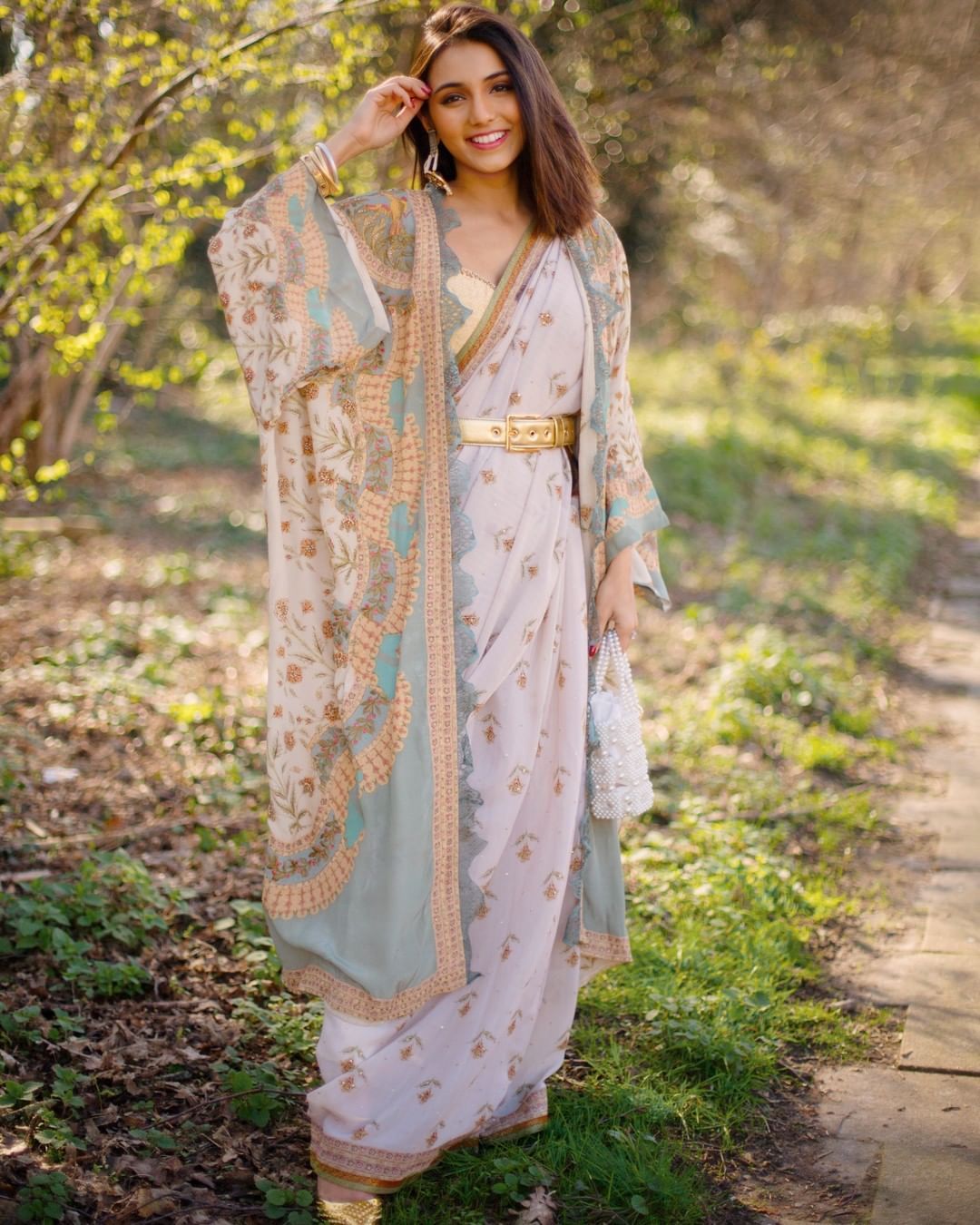 Image Via: Masoom Minawala; Outfit by Ri by Ritu Kumar
Thinking of a saree look for your mehendi? Then this one is perfect. It's trendy, edgy and yet so festive!!!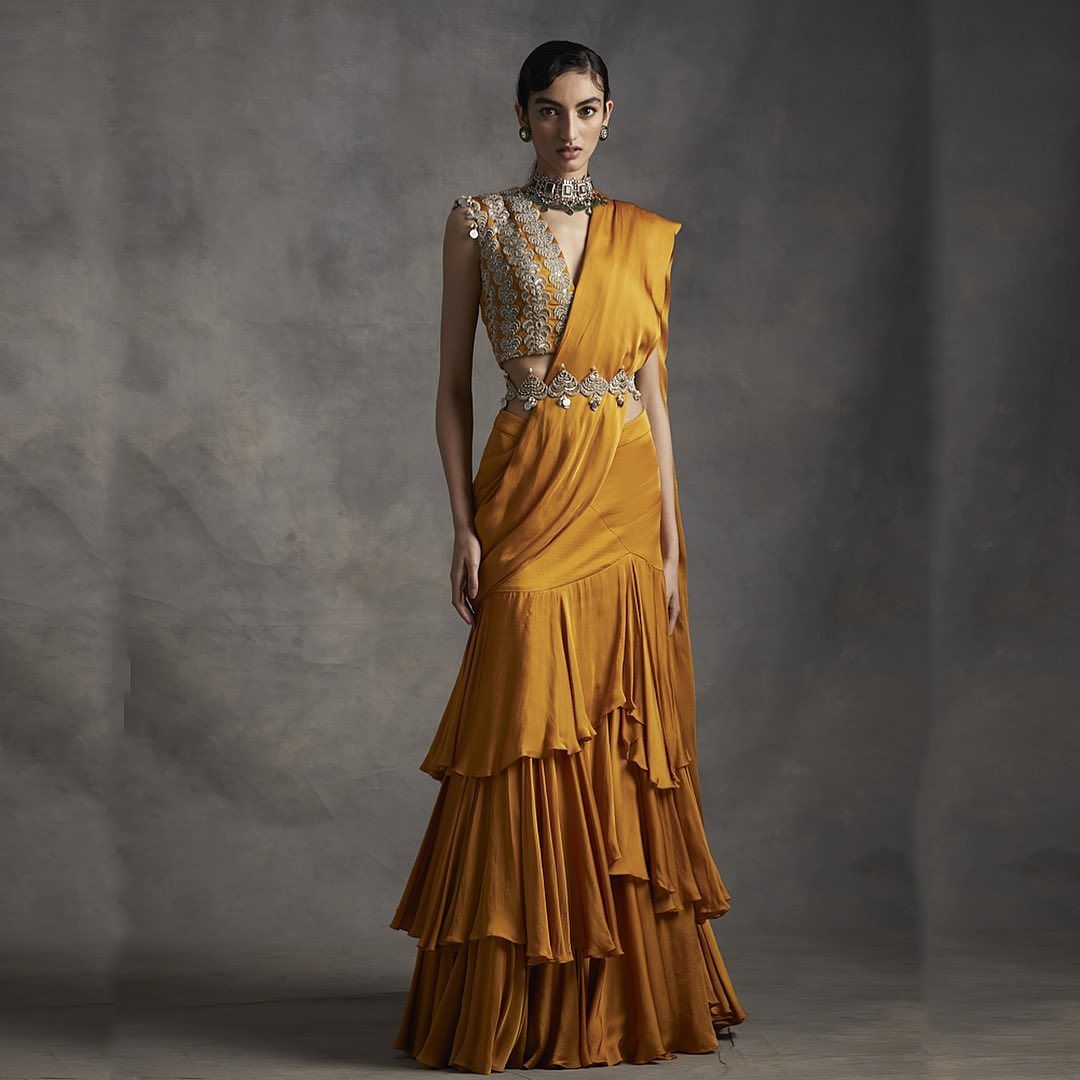 Image Via Bhumika Sharma Official★ 4.8
Also how about a sunny yellow ruffled saree for your haldi? When you look at these options you would be confused as to what to choose! These two are gorgeous!!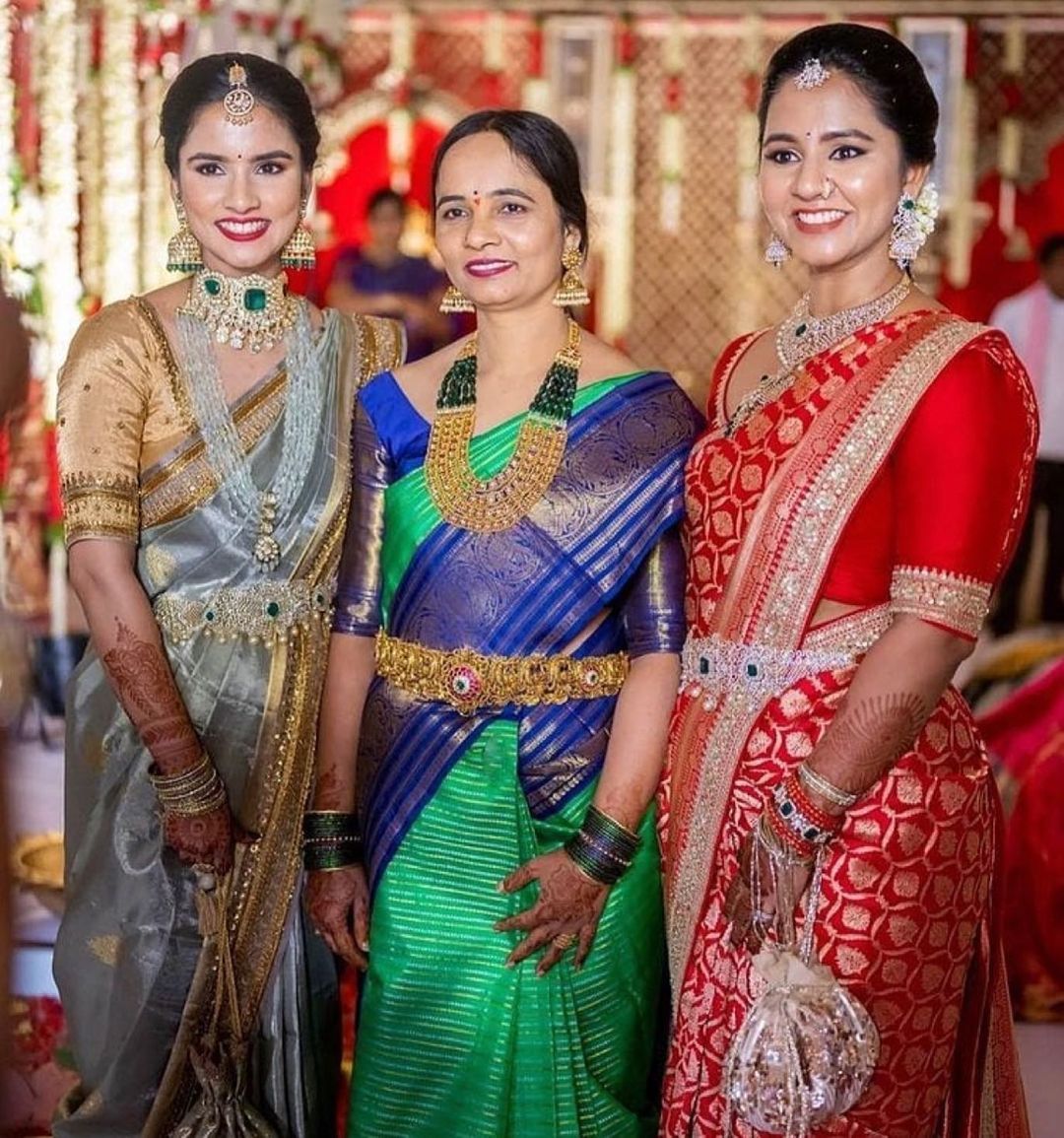 Image Via: Namrata Satwani
All silks are not Kanjeevarams. What do you say should be your pellikuthuru look? Would you opt for a shimmery embellished silk saree like this bride? This is such a unique color and the tissue just gleams through! We love this.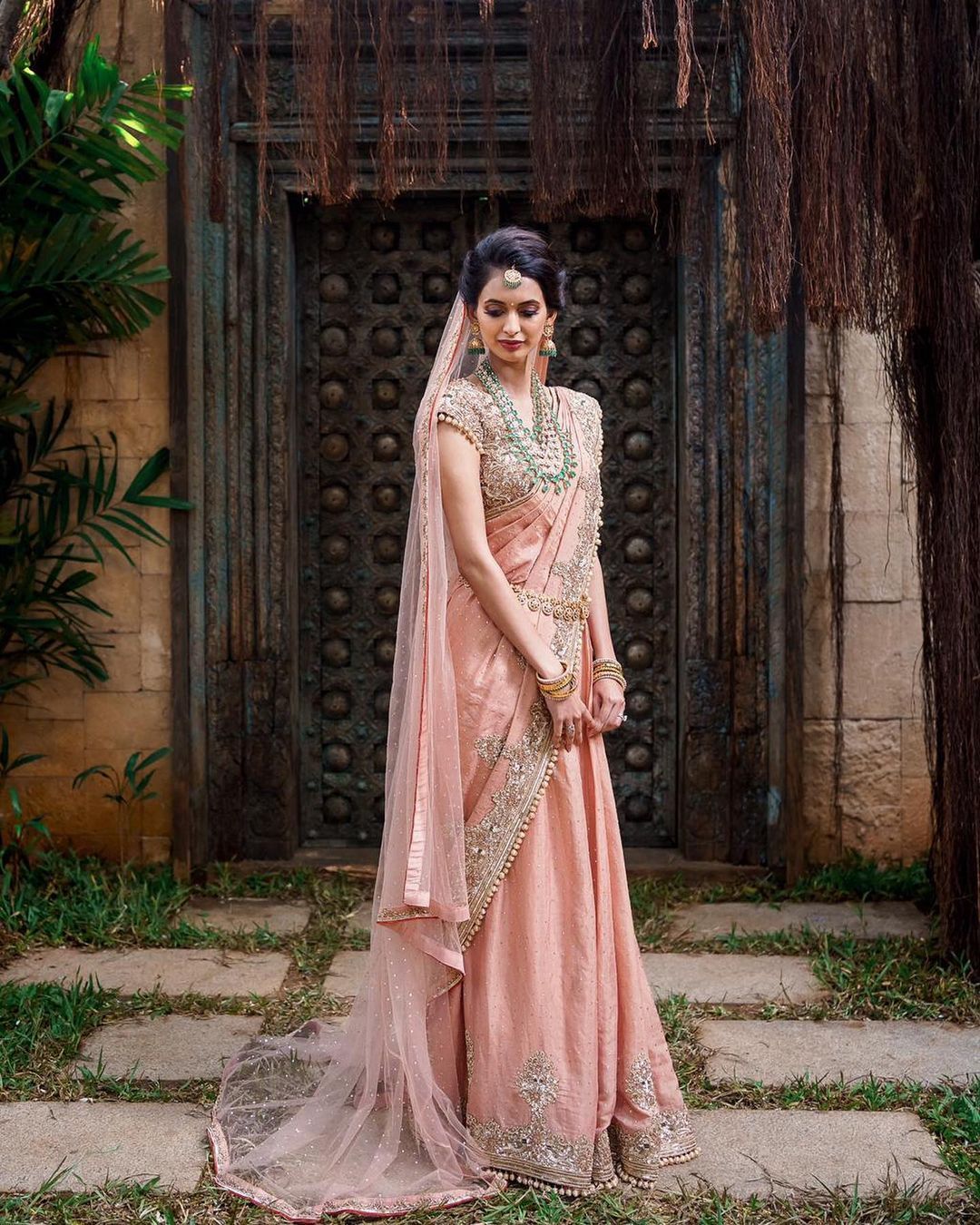 Image Via: Joseph Radhik
This is another pelli kuthuru look that we love. It is for all those brides who love to embrace the colors of today!!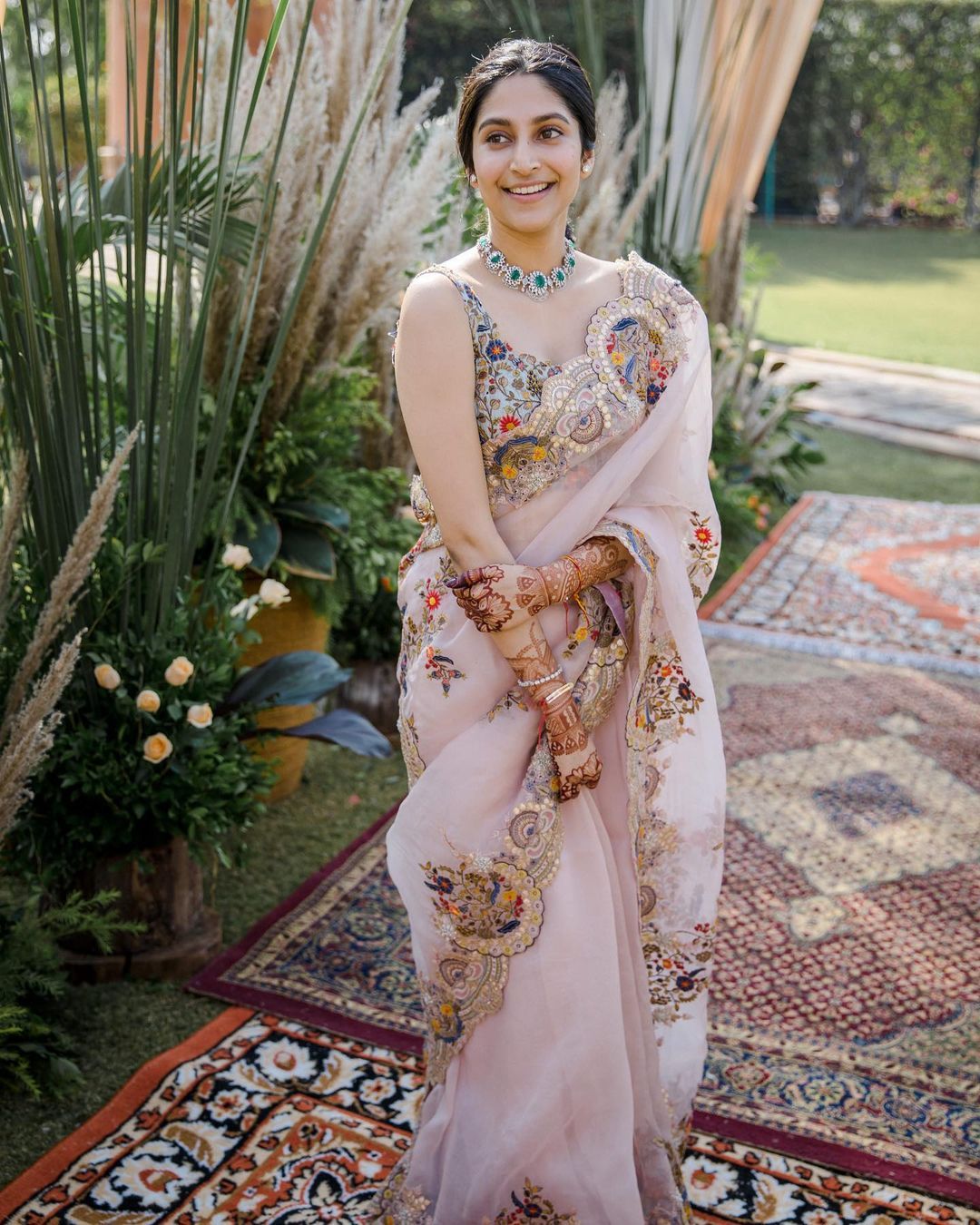 Image Via: Sam And Ekta
Do you remember this bride who wore this baby pink saree with colored detailing for her welcome brunch? We love the idea! In fact this is perfect for all the summer intimate weddings.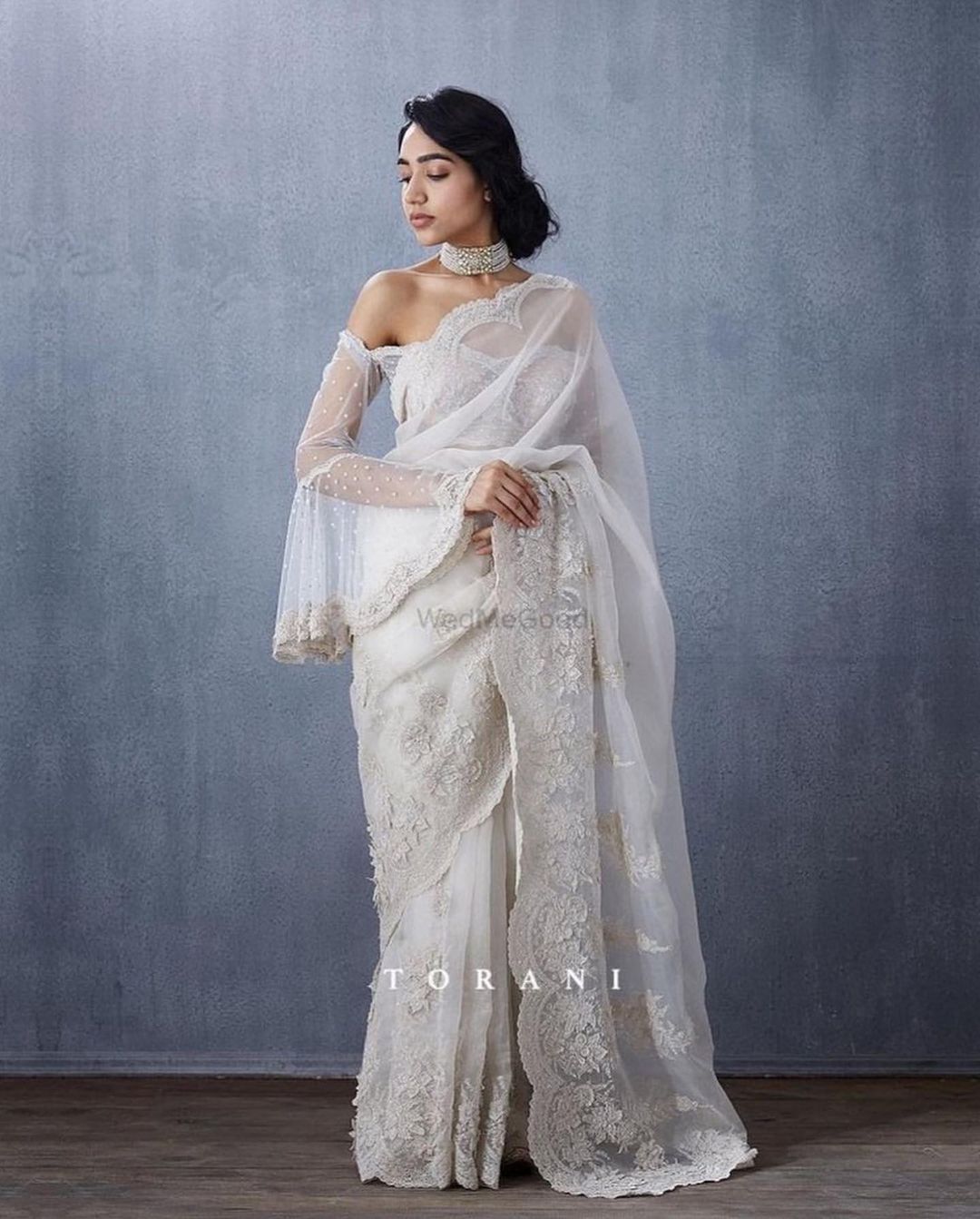 Image Via: Torani
What about this  white concoction for a sundowner?? Yes, yes and yes!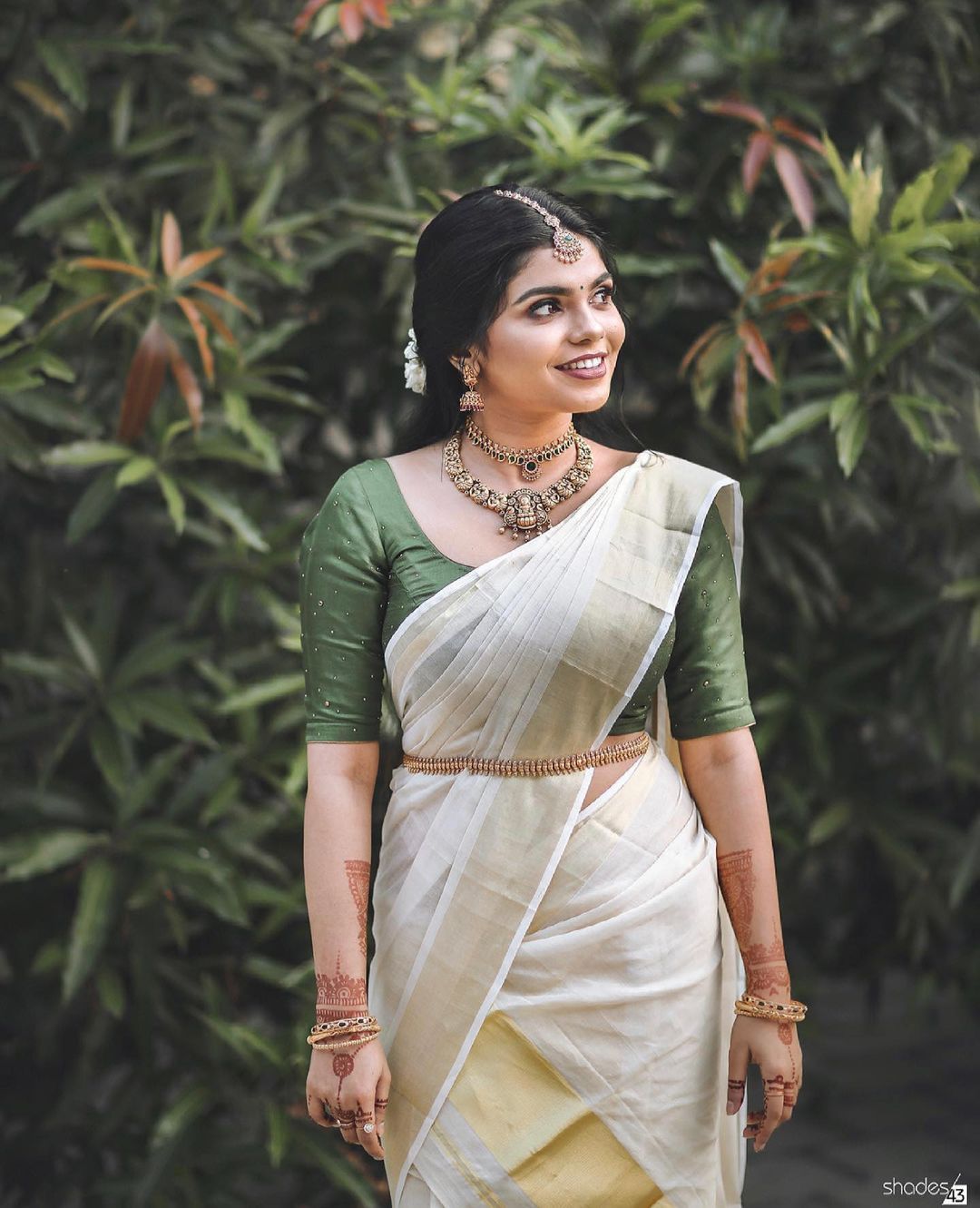 Image Via: Shades by 43★ 5
Are you a fan of ivory too? Well, aren't we all. Then make sure to include the ever classy set saree as part of your wedding wardrobe. You will not be let down. It works for any function, can be paired with almost any blouse and works perfectly will all kinds of jewelry. Something as versatile as this, is a must have.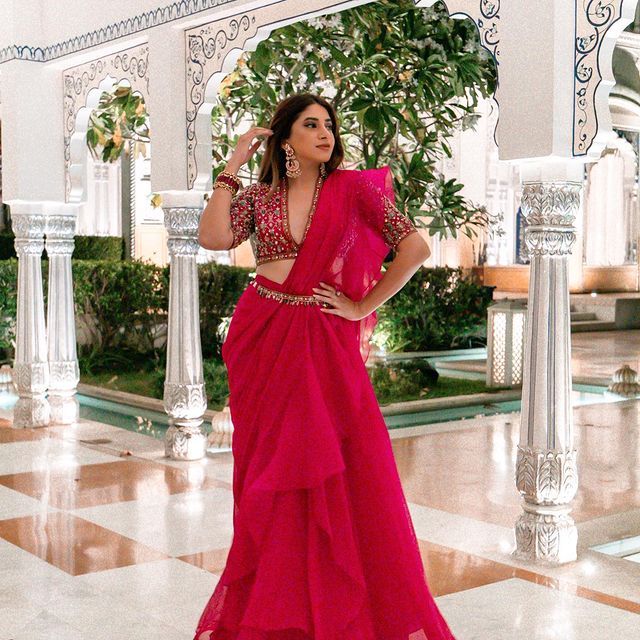 Image Via Aashna Shroff; Outfit by Ridhi Mehra★ 4.6
How can we even miss this one out? Ruffle sarees have been ruling the scene for a couple of years now, and this one is a keeper! It is gorgeous!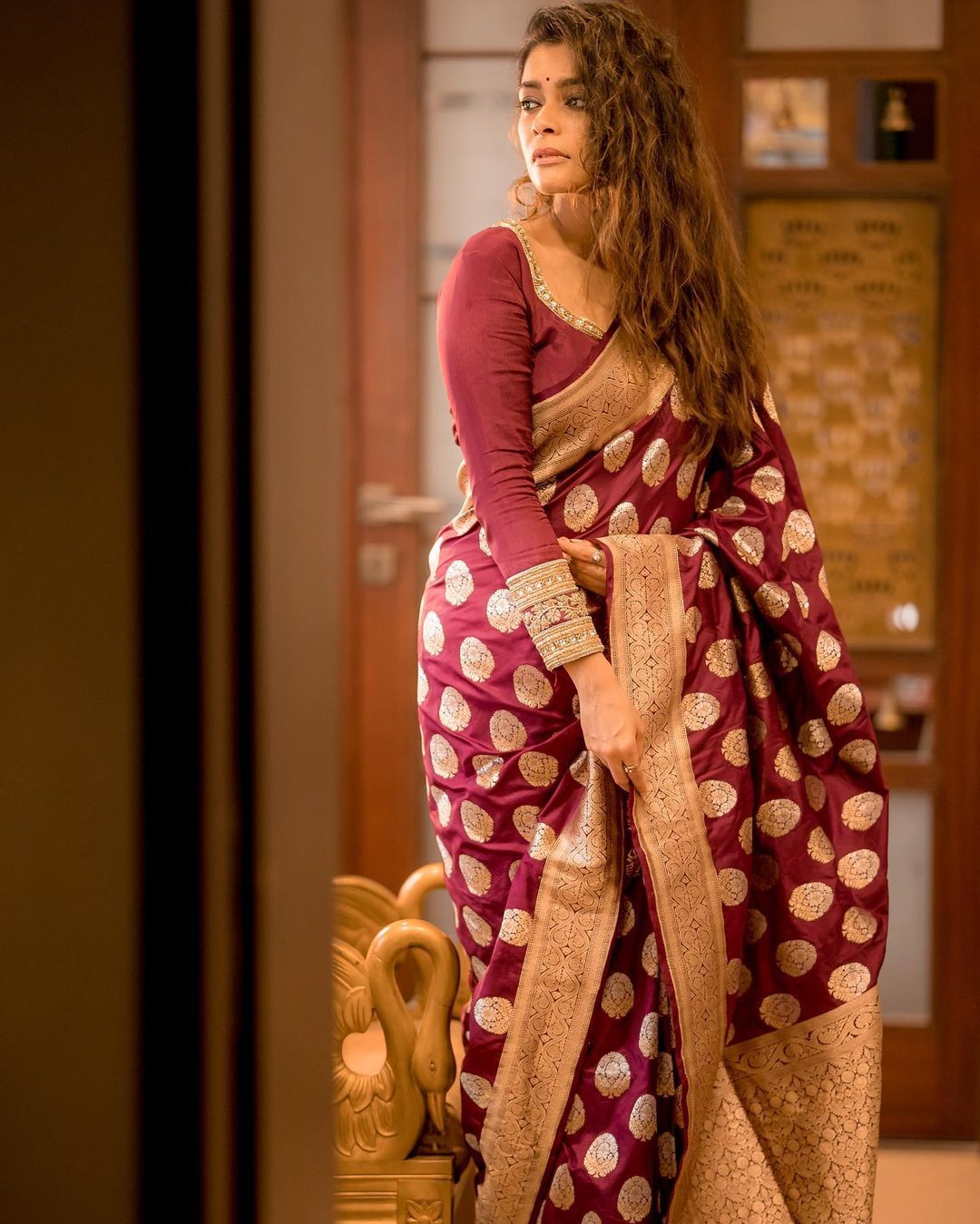 Image Via: Mayukhafabs
Now let us move on to some more heavy silk sarees, that are not Kanjeevarams, but can be equally beautiful. India is a land of different textiles. While people down South do not try out Banarasi much, they have surely warmed up to it in the recent past.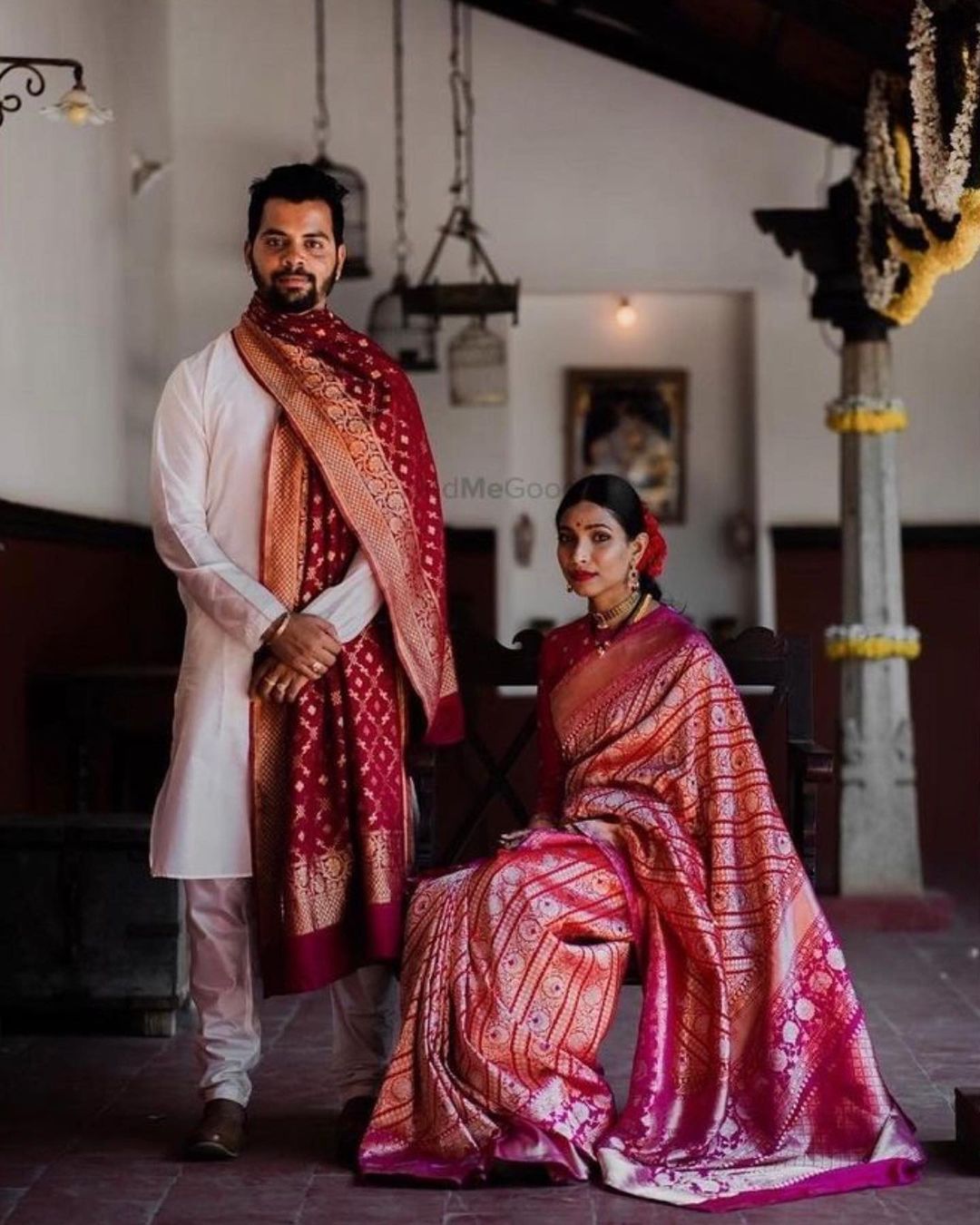 Image Via Dhanya Raghavan
We love these warm hues of these Banarasi sarees- be it the engagement or the Muhurtham a Banarasi is equally traditional and classy as a Kanjeevaram. The bride can also wear similar jewelry too!!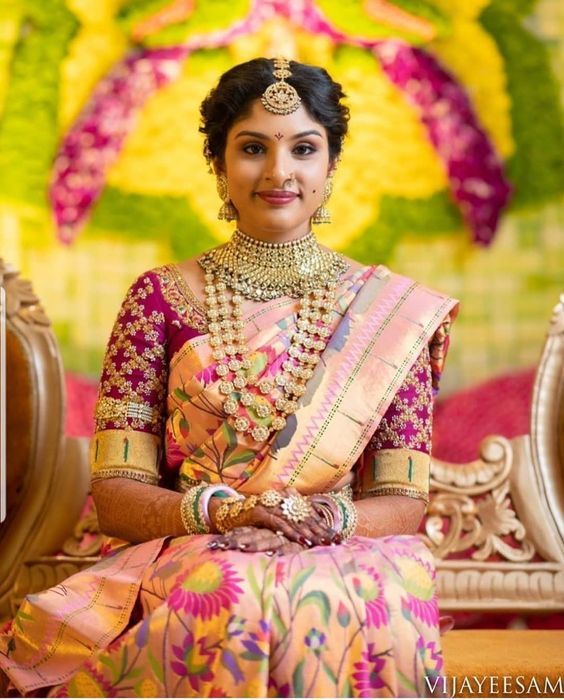 Image Via: Vijayeesam
The next heavy silk saree that has been literally "adopted" in South Indian – especially Telugu wedding sis the Paithani silk. We have told you already how Telugu brides are slaying their Muhurthams in Paithani weave. It is unique and a perfect choice for the Muhurtham if you are looking for something special. Take care to pre order this as a handwoven Paithani takes a couple of months minimum to be done.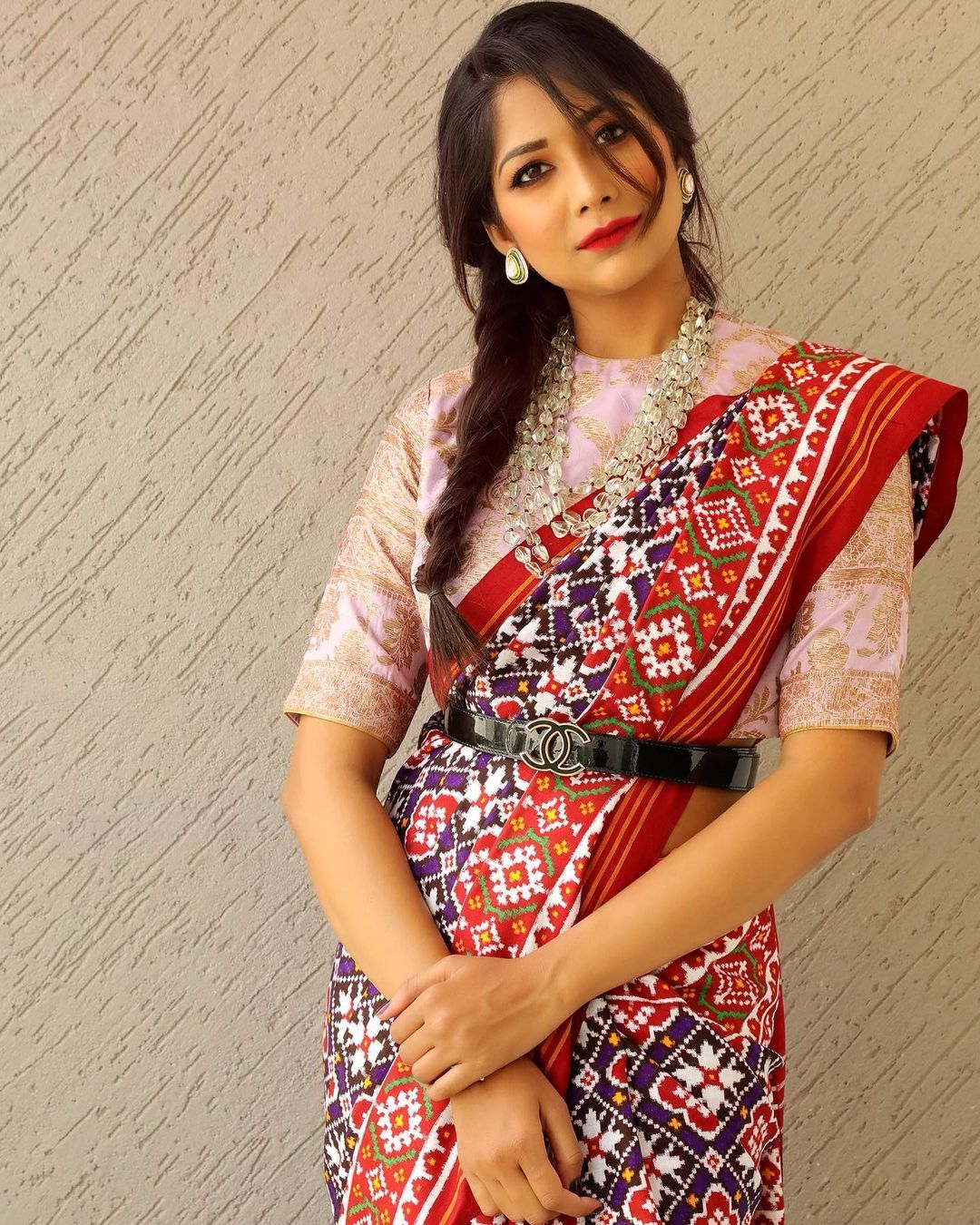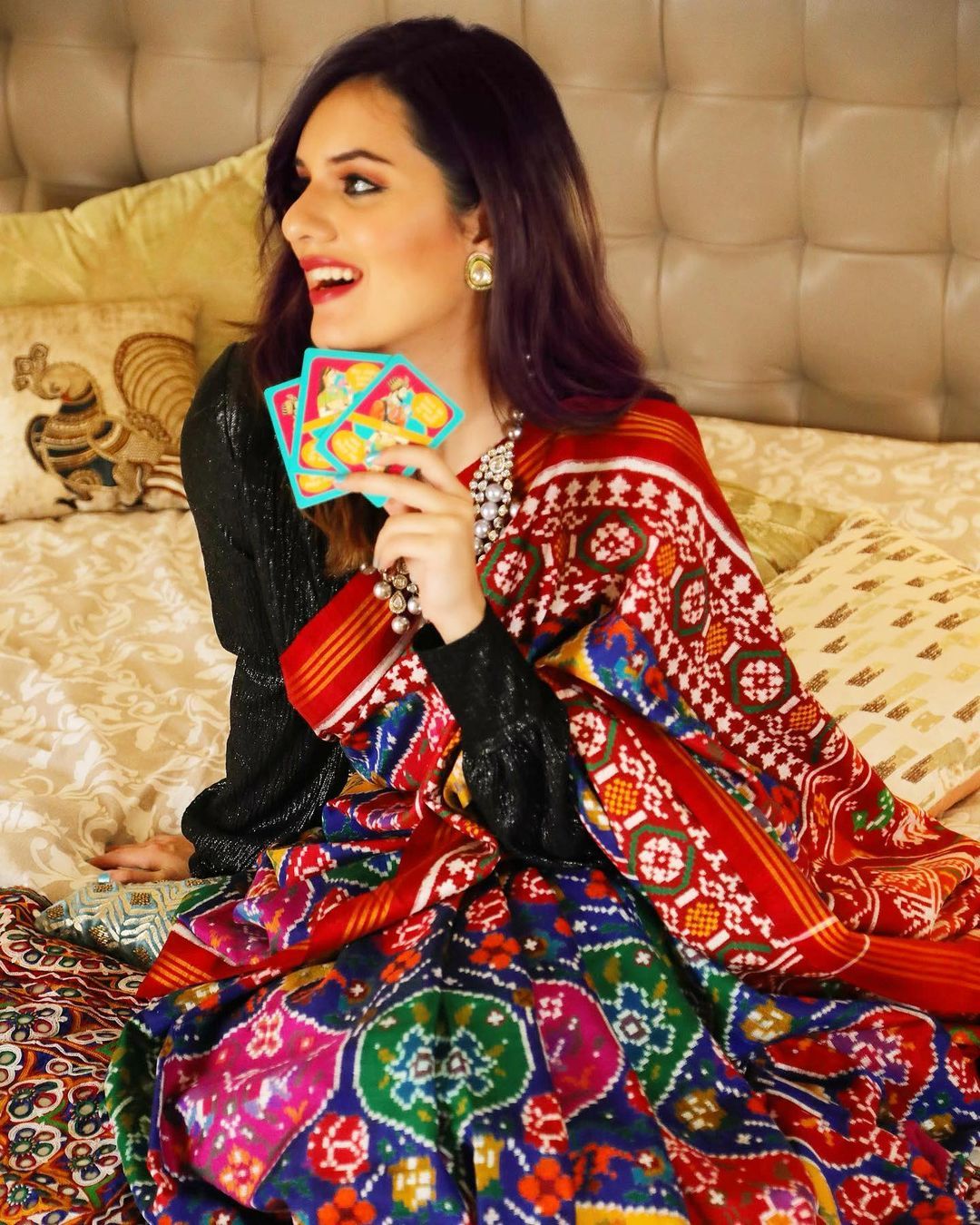 Images Via: Vermilion By Vinti
A patan patola saree in double ikat is actually something unique. Woven and protected by just a few groups of weavers, a patan patola saree would be something that would make a meaningful addition to your trousseau and also give a different dimension to your look. We love the way the patan patola has been styled to give a modern vibe!
So which of these Non-Kanjeevaram sarees would be a part of your wedding festivities? Or would you make sure you have enough functions to wear one of these for each?? Let us know!
Browse and shop more gorgeous bridal trousseau sarees from the WMG Bridal Gallery!