Nutritionists Reveal – Healthy Habits That Real Brides Must Follow As They Stay Safe At Home!
BY Apoorva | 28 May, 2021 | 1163 views | 5 min read
Your wedding postponement doesn't mean you say goodbye to your workouts and healthy eating habits. While we are staying safe at home, we are talking to nutritionists and doctors for the best healthy habits that you can follow from the safety of your home. These healthy habits are not only easy to follow but will also ensure you have a radiant bridal glow on your d-day! Bookmark these NOW.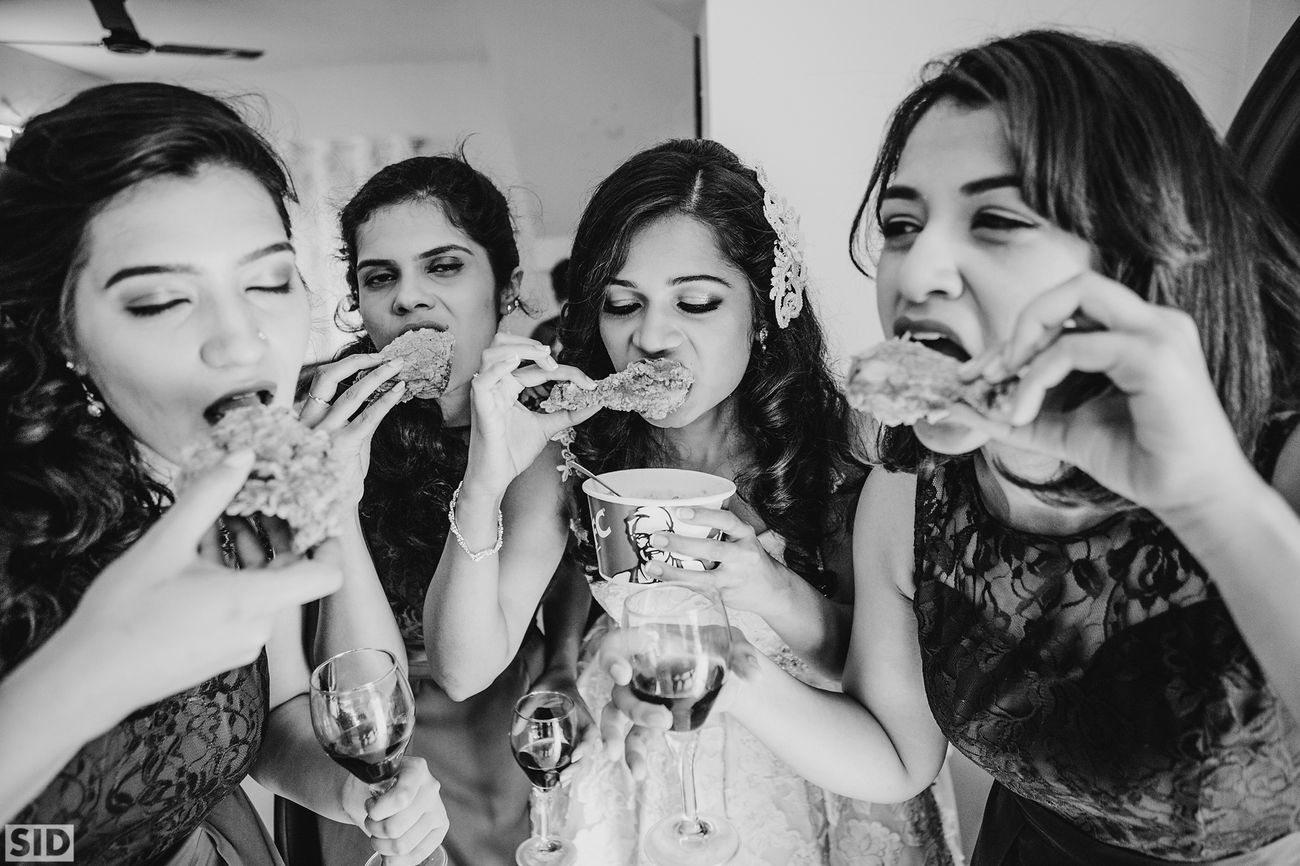 Image via House On The Clouds★ 5
Drinking coconut water early morning gives glowing skin and healthy hair. Drinking about 2-3 litres water per day for good hydration, metabolism and immunity. Eating colourful fruits and vegetables regularly would provide vitamins, minerals, an array of phytonutrients and fibre which aids in healthy hair, skin and nails, immunity and weight loss. Choose homemade food over processed food, and whole foods (whole grains, whole pulses, fruits and vegetables, whole nuts) over refined foods (white rice, sugar, Maida) to keep your weight in check. Eat more protien - focus of egg whites and have just one yolk a day. Add others items like chicken, fish, milk and its products, sprouts to manage your protein intake, as protein is what helps in developing healthy skin, hair and nails and boosts immunity to ward off infections. Choosing small frequent meals, balanced diet and healthy snacking would keep your weight under control.
In my opinion, most people look to others for health and nutrition advice. This is the best opportunity for a bride to work on herself and get more in tune with their body's needs by way of mindful eating. No one can know you better than yourself. So it is a great time to work on your relationship with healthy food and find out what works best for You. This will set you up not only until the wedding but after that as well. The best gift you can give yourself is healthier habits that stick around in the long term rather than falling for short term fads.
In terms of food, make sure you have enough protein sources throughout your day, preferably in each main meal. Protein sources not only keep your immunity up but also help you maintain muscle tone, good hair and skin. You'll also tend to indulge in unhealthy snacking way less that before these foods keep you healthy. Plant based protein foods like legumes are also high in fibre that feed your good gut bacteria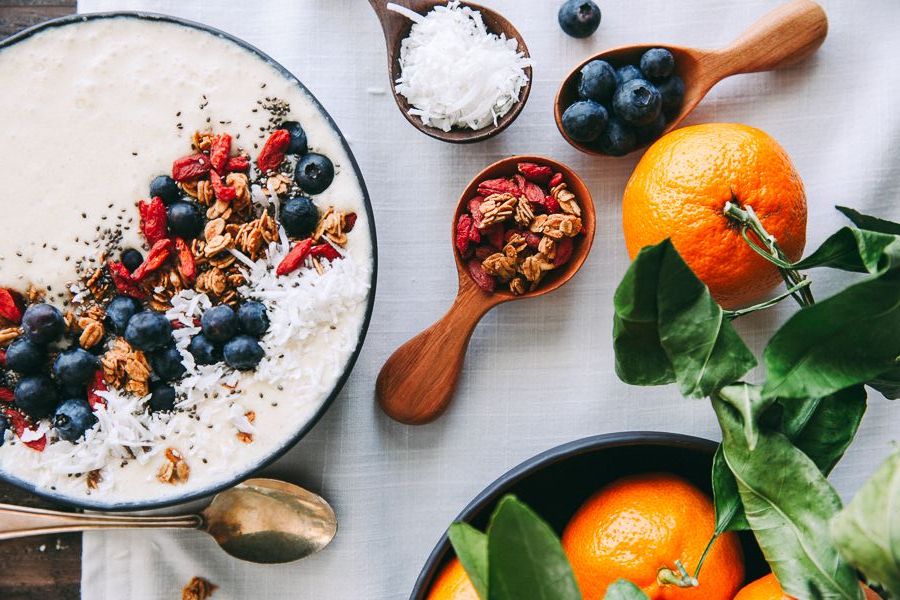 Drinking adequate water is one of the easiest and sure-shot ways to look, move, and feel your best. We all know that water is essential for every process in the human body. However, sometimes thirst can manifest as hunger. So, staying hydrated keeps your hunger cues more accurate.
Refined sugar is highly inflammatory. Worse yet, it suppresses the immune system. While it's unrealistic to avoid all added sugars for the rest of our lives – we can start off by minimizing consumption or treating sweets as an occasional indulgence rather than an everyday staple.
We don't get any leaner or healthier by constantly beating ourselves up mentally. Now more than ever, self-talk is incredibly important. So, how are you talking to yourself? Are you embracing each day with hope or bringing yourself down with guilt and shame? You ultimately dictate what energy you bring to each day!
The perfect recipe for a bridal glow isn't just a face mask or a juice but it is a blend of 5 building blocks for a healthy life.
Sustainable & good eating habits
Consistent movement and physical activity
8 hours of sound sleep
Stress less and be positive & happy
Hydrate yourself with atleast 2-2.5 litres of water
A few months prior to you making vows for a new life, try to make a vow for improving your lifestyle changes and you are ought to have the BEST Bridal glow which will stay with you for life. All-in-all eat clean, ditch the wrongs, hydrate well, sweat more, stress less and sleep well.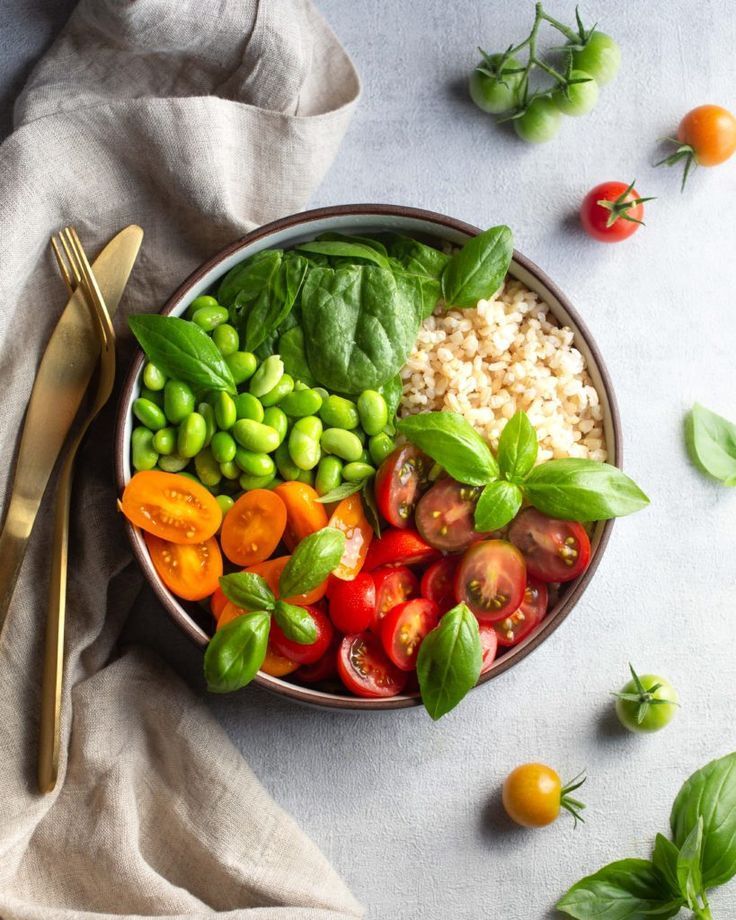 Do not follow any kind of shortcuts/FAD Diets; Remember this, your body needs the right amount and quality of fuel i.e. FOOD to function and help you run throughout the day and to ensure you look flawless on your D-day. Include a glass of vegetable juice aka miracle juice. It is good nutrition inside out; a potent glass of antioxidants for your good hair, luscious skin, vitality, body, mind and soul. Along with 3 main meals; eat smaller meals every 2 hourly. This does not only help keep up with your metabolism but fuels your body timely. Rather than indulging in unhealthy binging habits during lockdown stock up on few healthy fillers. Make sure to drink at least 3-4 litres of water. Water is so very crucial for your health and wellbeing. Even 5% dehydration affects your skin, hair, mind, memory, cognition, the way you think, affects your metabolism and your hunger too. Indulge in an hour of exercise - not only will exercise help you remain fit and help you get that great toned body for your D-day but it will also energize every single cell in your body and mind; ensuring good skin and great metabolism. Keep up with your supplementation course which is important for Immunity/good skin/good hair and overall wellbeing. Start Including supplements like B12, Vitamin C, Vitamin E, Biotin, Collagen/ Glutathione in your daily diet at least 6 months prior to your big day.
So are you ready to stay safe and rock that glowing skin this lockdown?
Feat image for representational purposes only