7 Offbeat Ideas For Your Wedding Video!
BY Twinkle | 09 Jul, 2019 | 6865 views | 3 min read
Your wedding day is the most special day of your life and what better way to capture this moment than to do it through the lens of a camera?! It's time to go beyond the usual wedding highlights and interviews from your parents; it's time you do something different. Given below are some ideas to incorporate in your wedding video to make it more hatke.
KBC – The Shaadi Edition
This is a fun segment to add in your wedding video which is basically all about how well you know each other. Keep a pile of light-hearted questions ready which you would like to quiz each other about. You can ask questions like what is her go – to gym song or what is his favorite color and so much more. We're sure the guests will enjoy watching this trivia in the video.
Teri Meri Prem Kahani
Another must have for your wedding video is the story of how you met your soulmate and the best way to relive the old times is to recreate it by having your friends and family star in it as you. Don't be afraid to have fun with this segment – add dance and music numbers if to spice up things.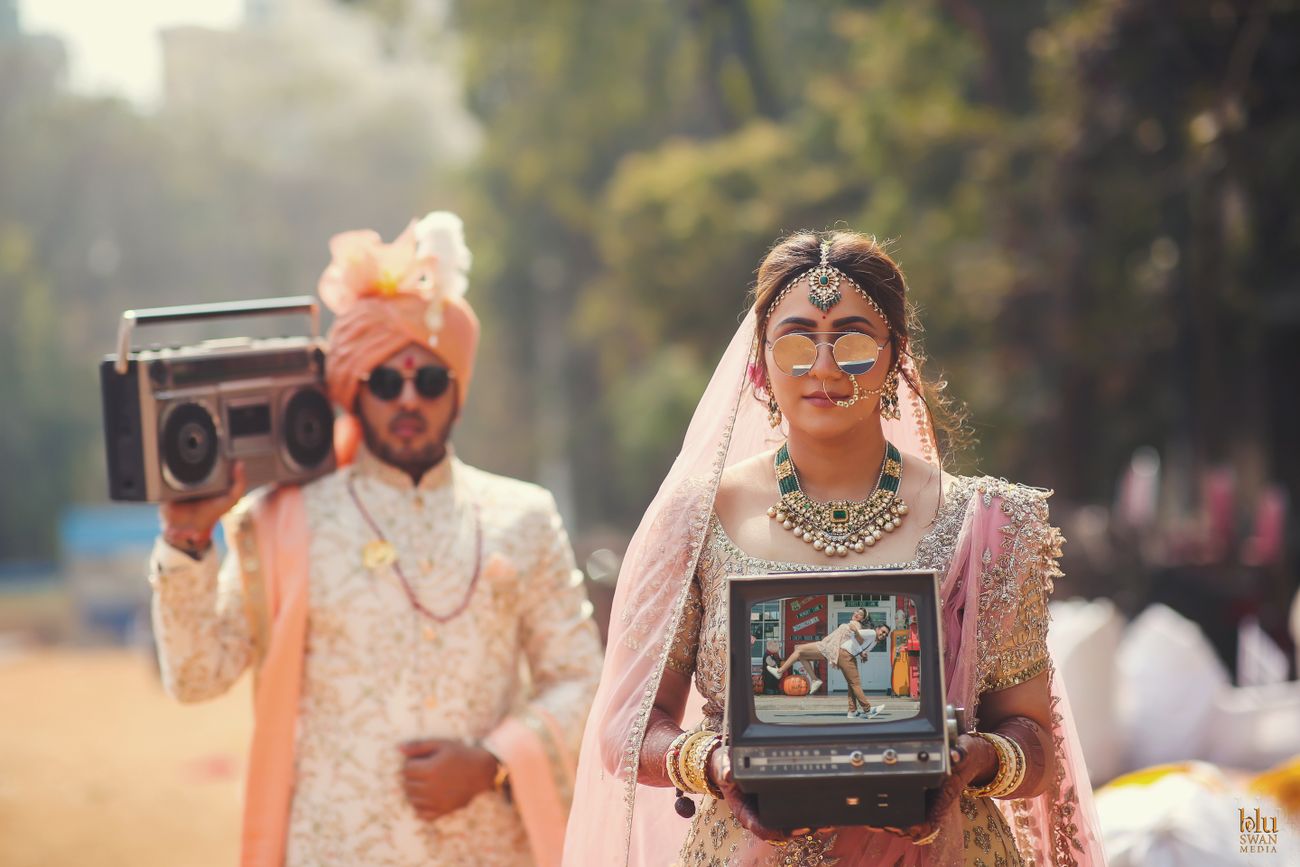 Image via Blu Swan Media★ 4.9
Taking a trip down the memory lane
You can also have a segment in your video taking a trip to all the places which are special to you as a couple and played a crucial role in your relationship – like the place you proposed to your significant other, or where you first said 'I love you.' Relive those special moments before your big day and let your guests know your love story too.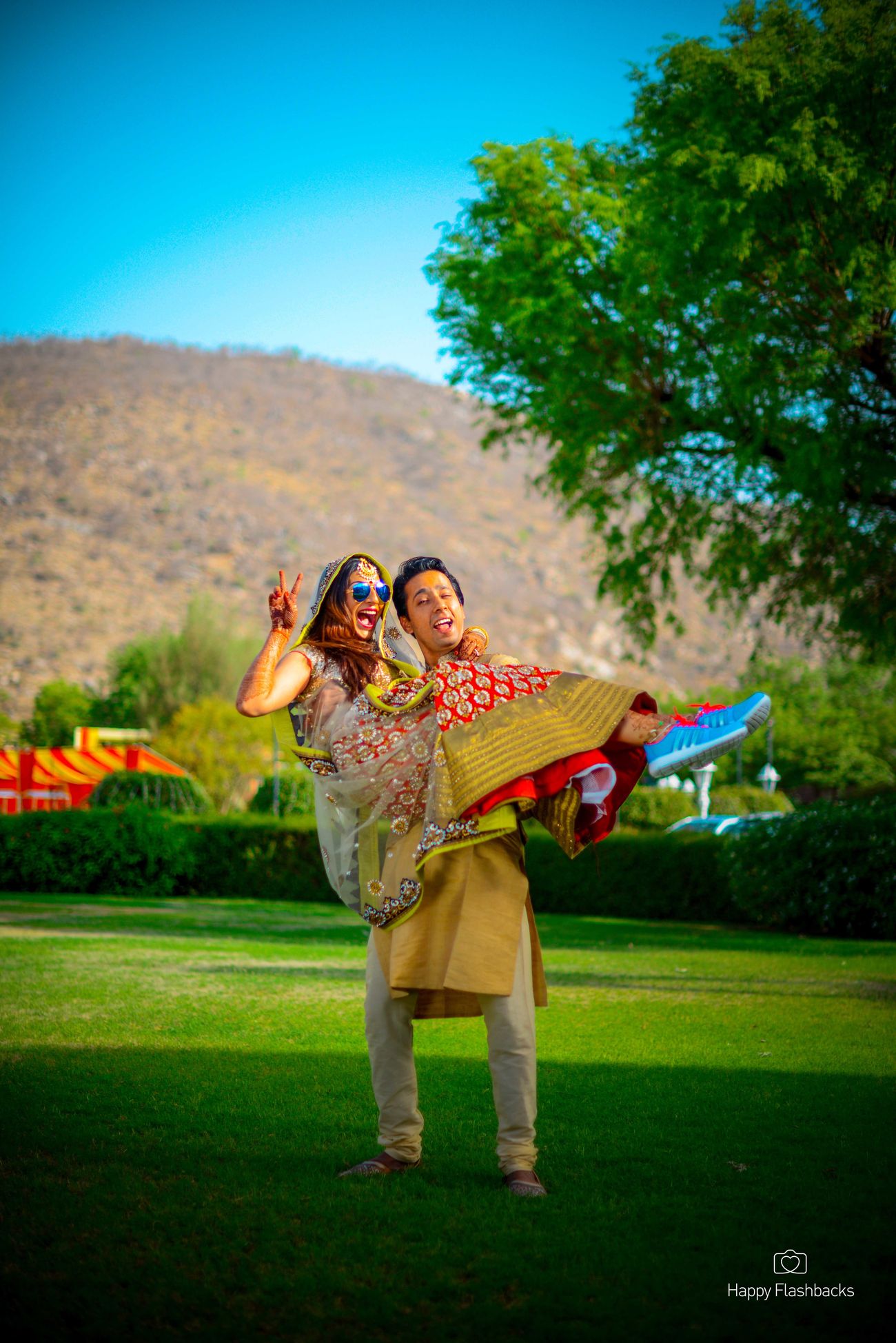 Image via Happy Flashbacks★ 5
Those good old days!
Take your guests down the memory lane. Let relatives from both the sides understand the couple better. Feature your childhood images and stories that formed you as the person you are today. The nostalgia is a great way to bid adieu to your single life and take the next step.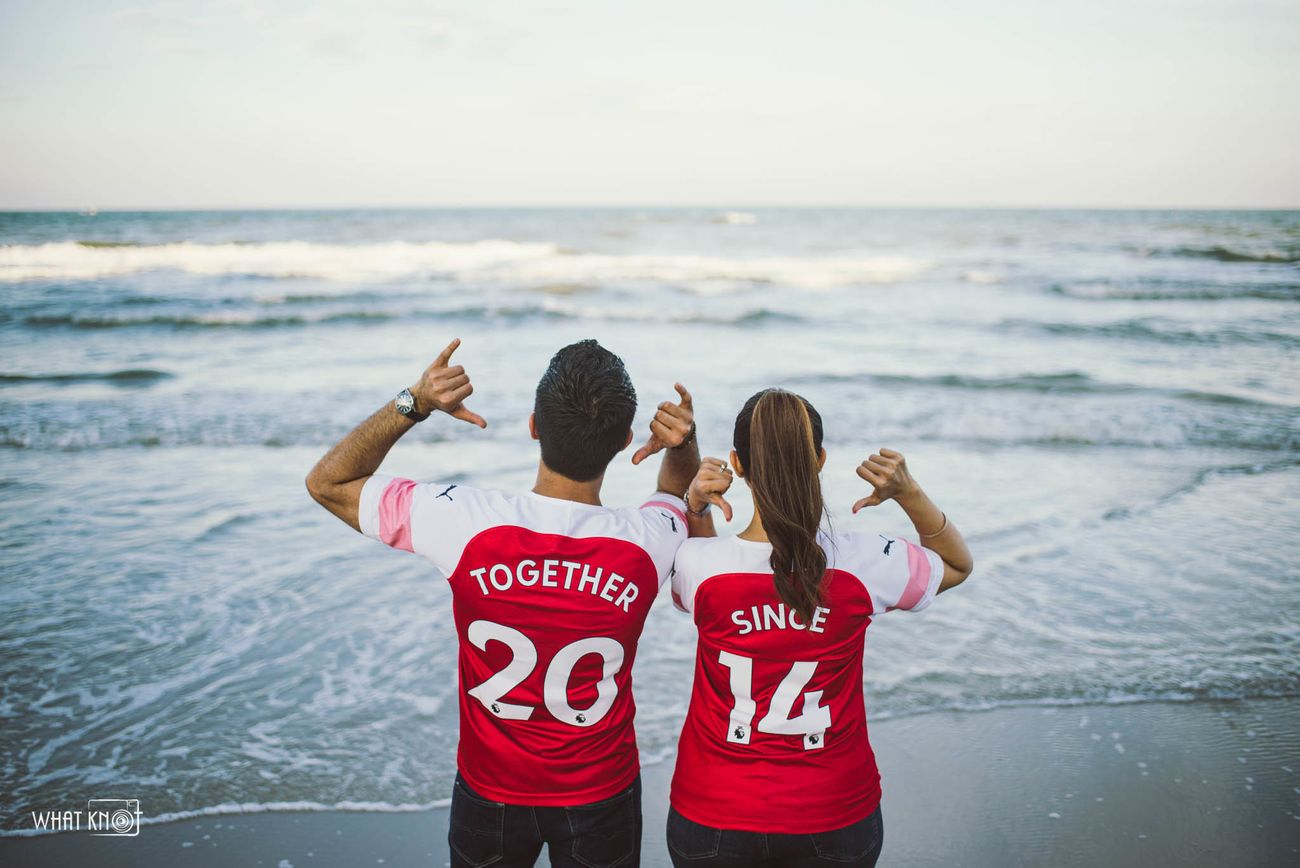 Image via WhatKnot Photography★ 4.5
"Kyunki pyaar dosti hai, Anjali!"
Another favorite of mine is recreating scenes from your favorite movies as a part of your wedding video. Since not many people do this, this is will be a unique feature of your video and something fun to film.

Image via Busy Bee Studio★ 5
Making of the Shaadi

A great way to remember your wedding is to include the chaos and hustle bustle that goes behind making the actual wedding possible. There will be so much to document and we can assure it will be a laughter riot to watch this video.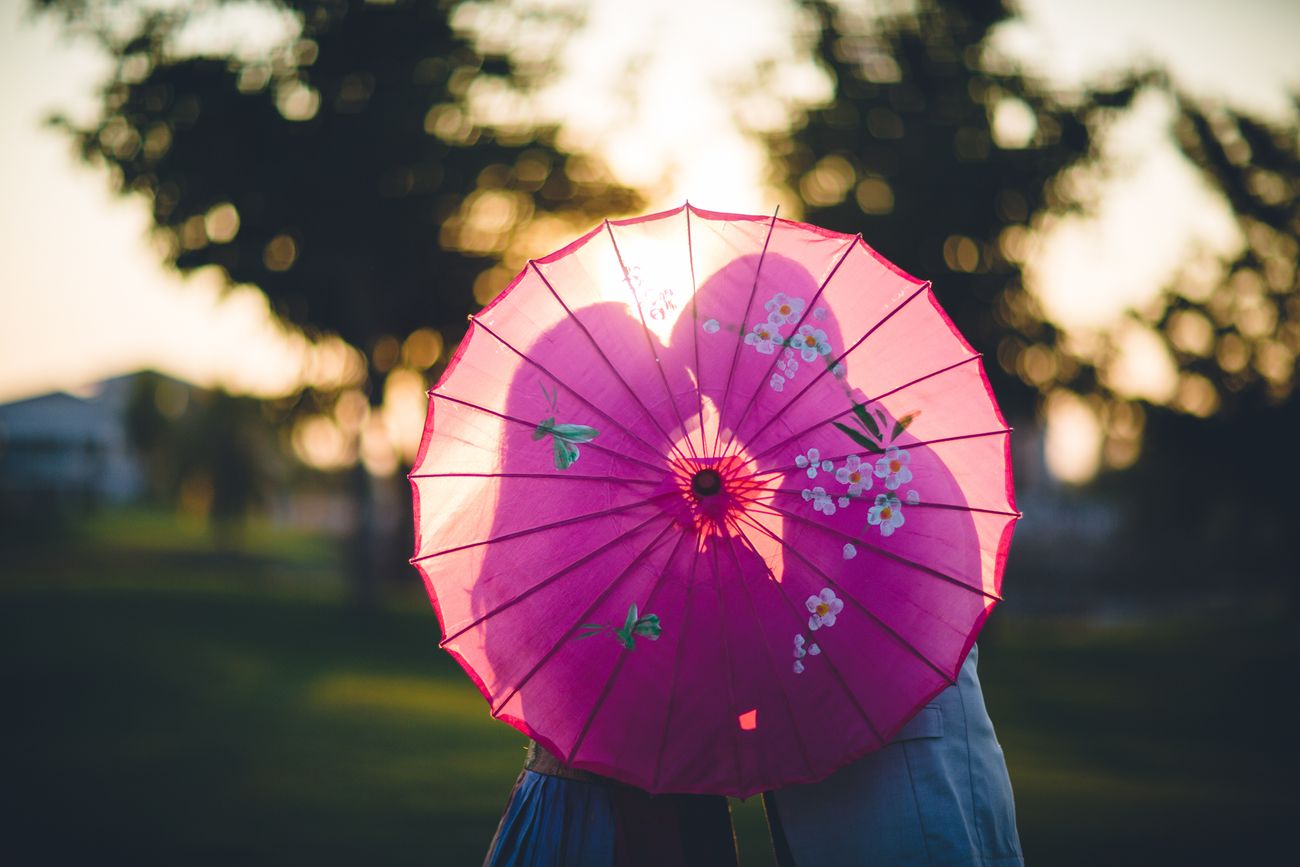 Image via LightBucket Productions★ 4.9
The Vow
This is a definite must-have for your wedding video. It is a modern take on the traditional vows that you will be taking eventually on your wedding day. From vowing to not use phones in the bedroom to cooking in turns, there are so many vows that you can record on the camera and have all your guests as witnesses.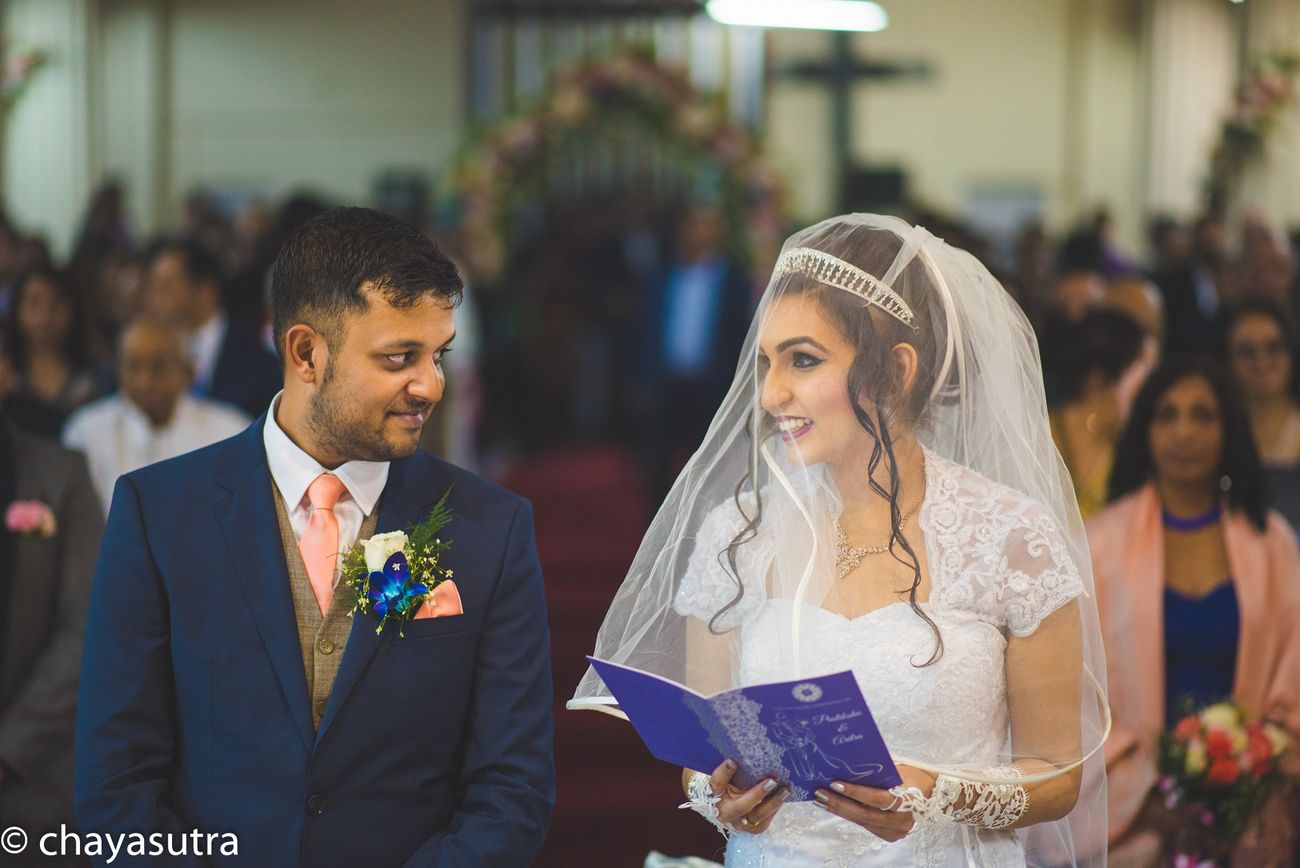 Image via Chayasutra★ 4.9
Badon Ka Ashirwaad

Good wishes from your family and friends is another great way to make your wedding video more memorable. So be sure that you include all those who are close to you and your beau to get their blessings.
Tell us in comments what theme are you picking for your wedding video!