Our Favourite Delhi Brides & The Gorgeous Jewellery They Wore!
BY Sakshi | 19 Jun, 2017 | 1052 views | 3 min read
Ready to drool? Yup, that's what you'll be doing by the end of this post as you start scrolling! Here's some of the most gorgeous, most breathtaking jewellery we've spotted on Delhi brides, who let's accept it, really know how to pull off a bridal look like no one else!
Real Bride Meher: Stunning diamond jewellery with a pop of green!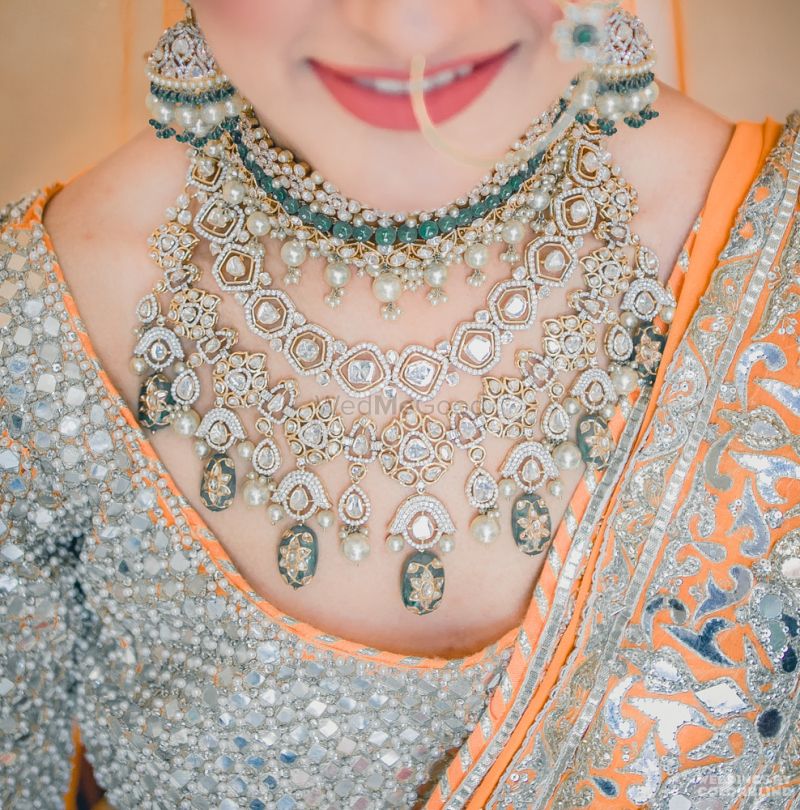 Image via Colorblind Production★ 5
We've been crushing on this necklace since we saw it! So so pretty with that shade of orange! Meher's jewellery is from Jagat Jewels .
Real Bride Sanam: Three exquisite statement necklaces!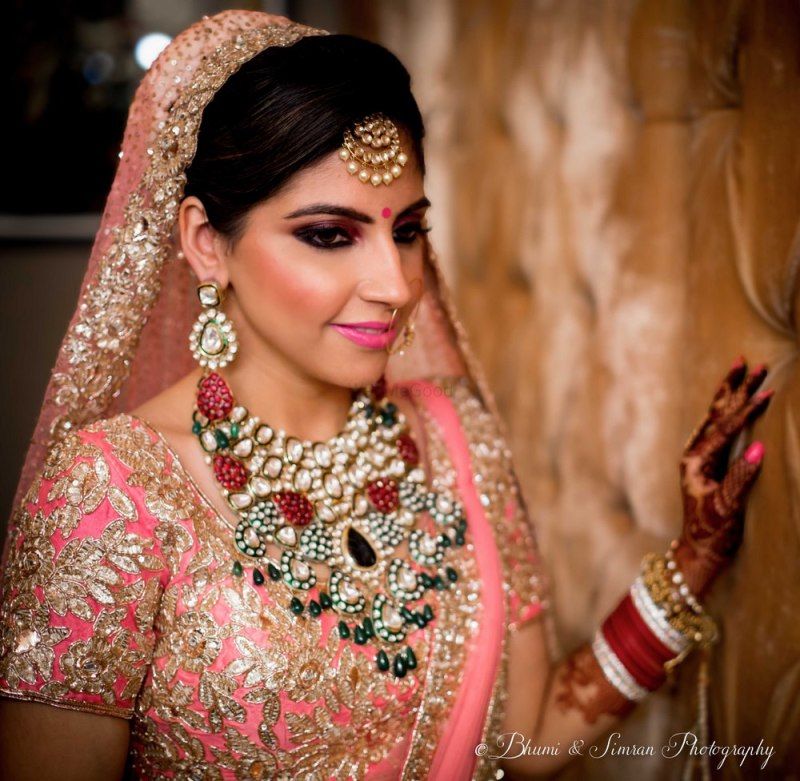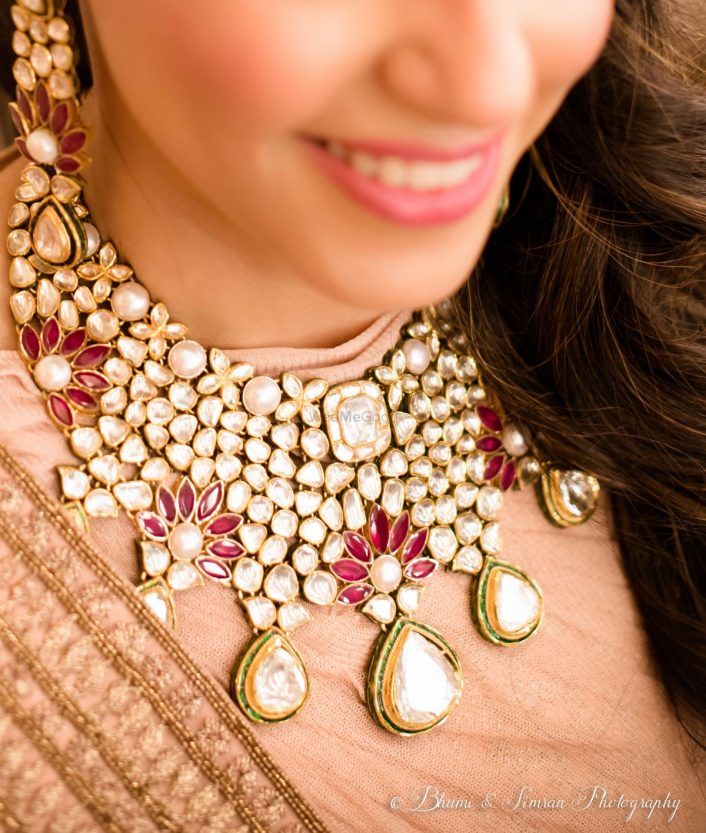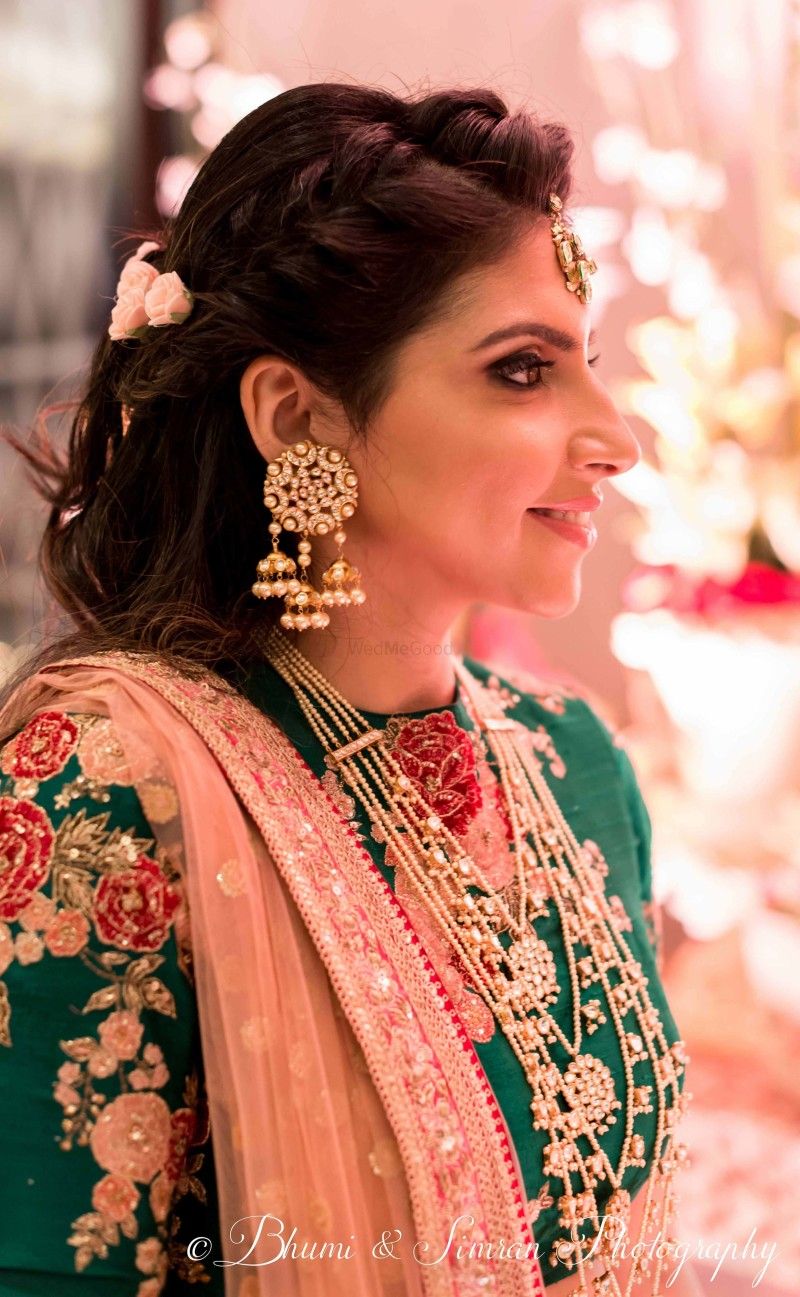 Image via Bhumi and Simran Photography★ 4.9
It's hard to pick a favourite when there's so much gorgeousness around! Sanam let the jewellery do the talking, with 3 statement necklaces! The bridal one and the satlada was from A S Motiwala Fine Jewellery★ 5 , while the cocktail necklace was from Shree Ram Hari Ram Jewellers. 
Real Bride Upasana: Gorgeous diamond and emerald bridal set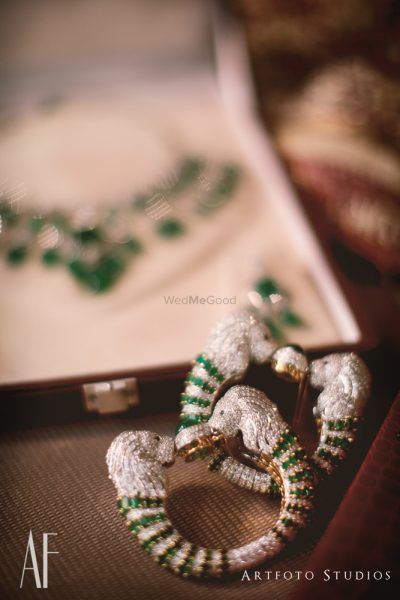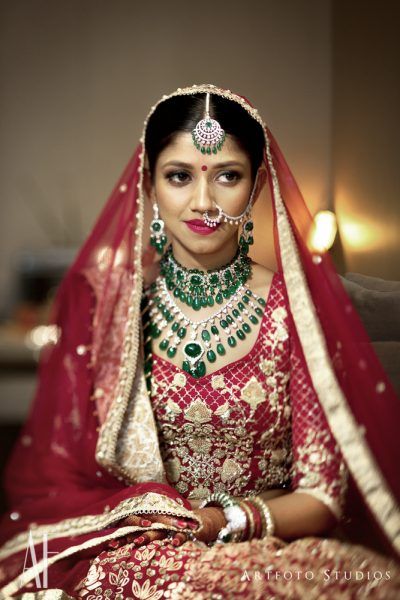 Image via Artfoto Studios★ 5
Isn't her jewellery simply stunning? Most of her it was from Shri Ram Hari Ram Jewels with a mix of Vintage pieces.
Real Bride Akansha: Polki jewellery with rubies and pearls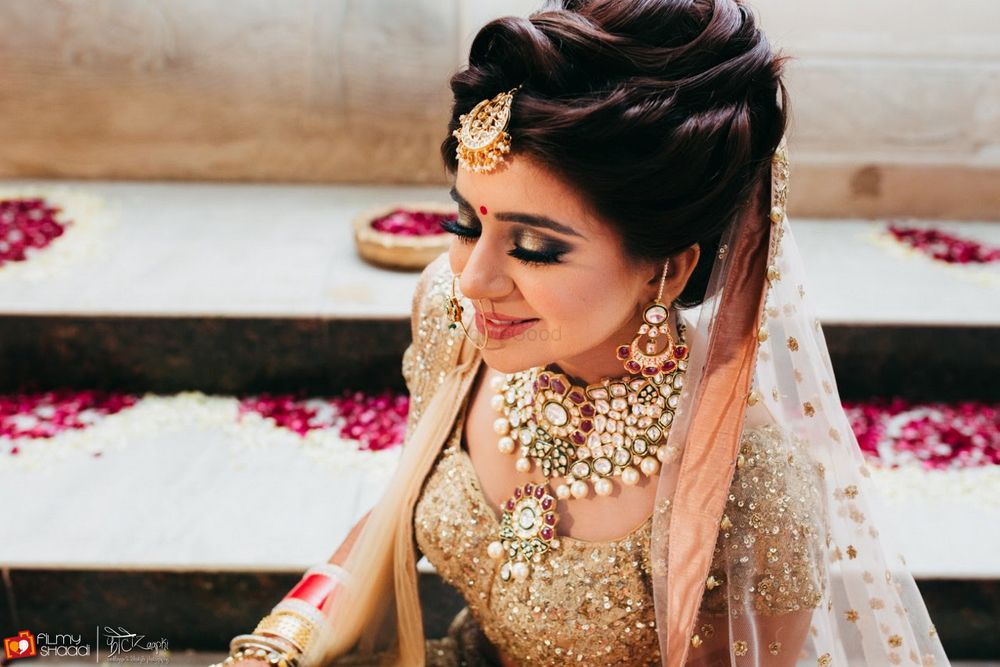 Image via Filmy Shaadi★ 4.7
This bride added the pop of colour to her all-gold bridal lehenga with her jewellery! Her gorgeous bridal set is from Hazoorilal Legacy ★ 4.5 .
Real Bride Urvashi: Wore her mum's jewellery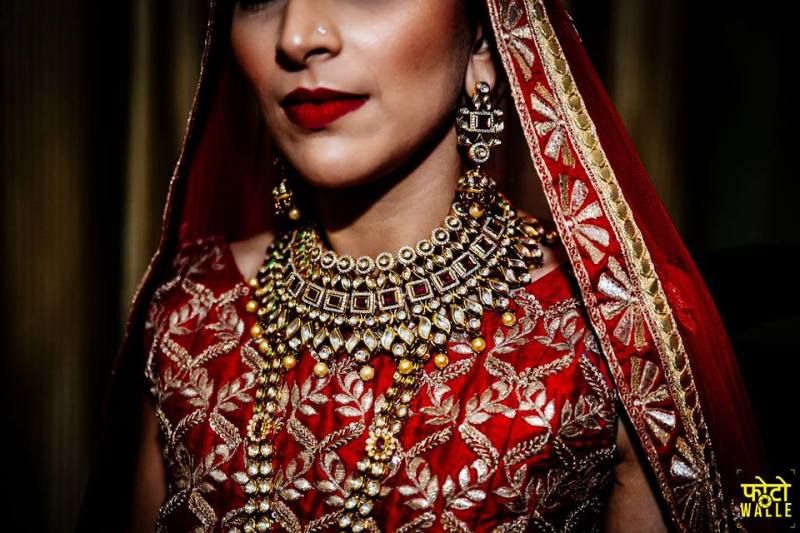 Image via Fotowalle - The Story Folks★ 4.9
Drop dead gorgeous right? Blogger Urvashi wore her mom's jewellery on her wedding, and it was purrrfectly pretty and matching!
Real Bride Kunali: Beautiful antique finish jewellery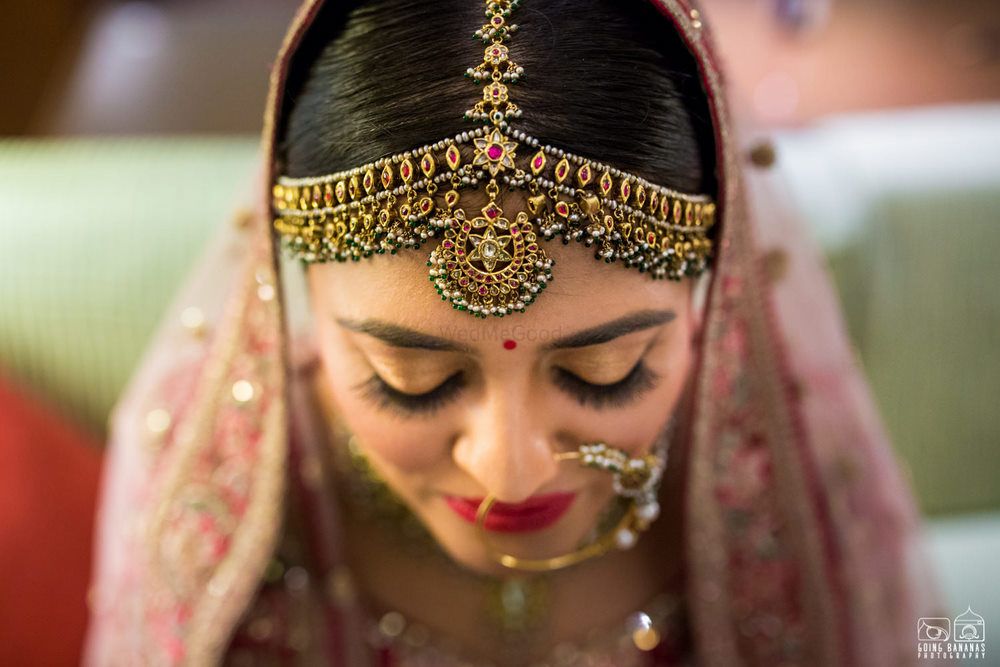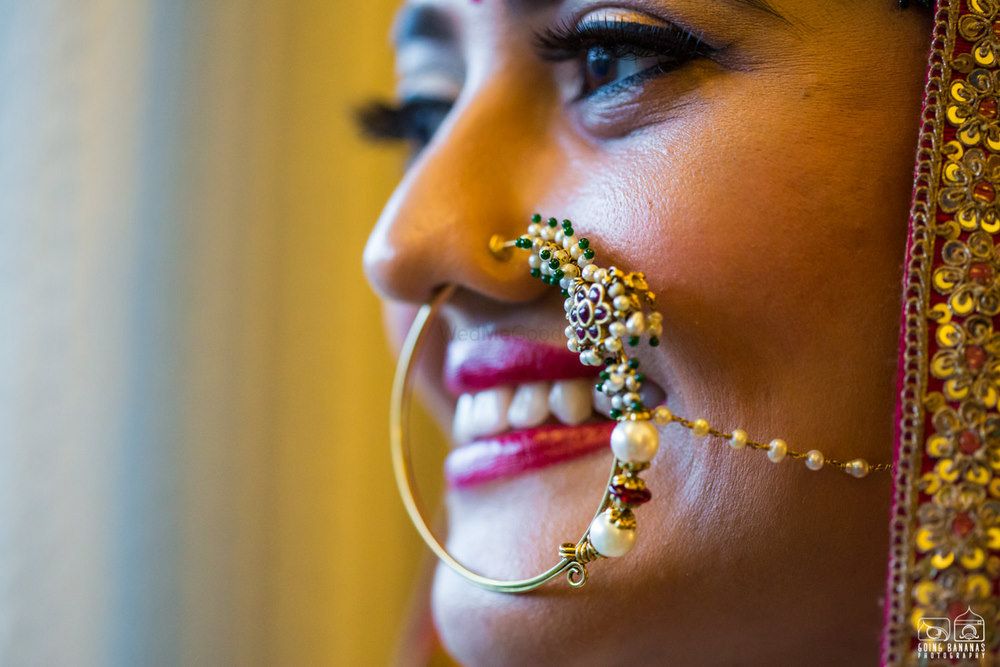 Image via Going Bananas Photography★ 5
So so classy and pretty! Kunali's jewellery was by Kishandas and Co★ 5 . 
Real Bride Henna: Layered polki necklace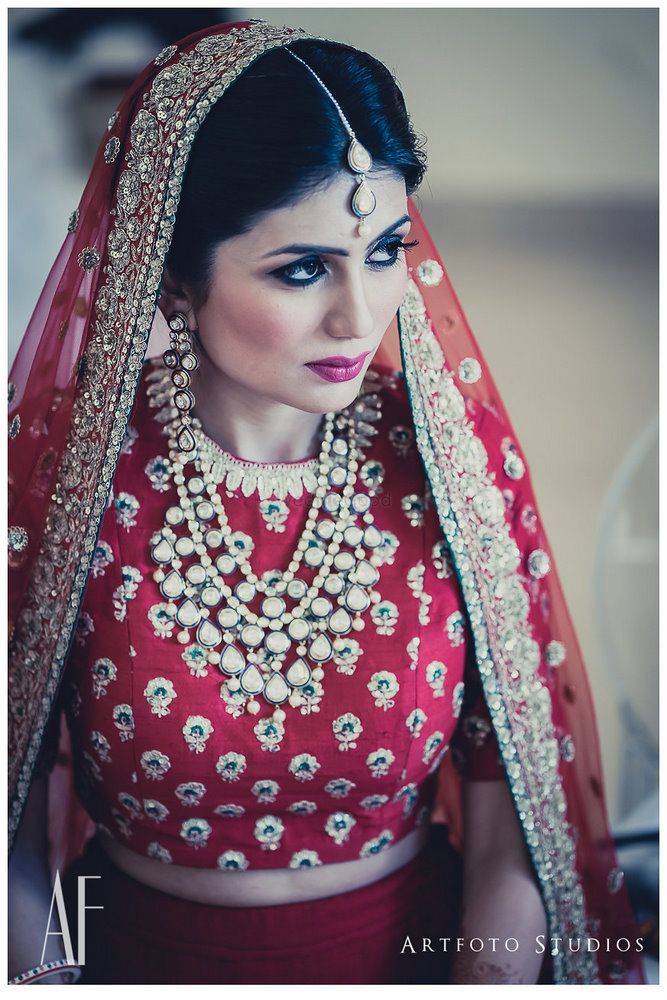 Image via Artfoto Studios
If you notice, Henna's jewellery is pretty simple and understated, but still so beautiful! Her jewellery was by Punjab Jewellers★ 5 .
Real Bride Samaira: Two unique statement necklaces!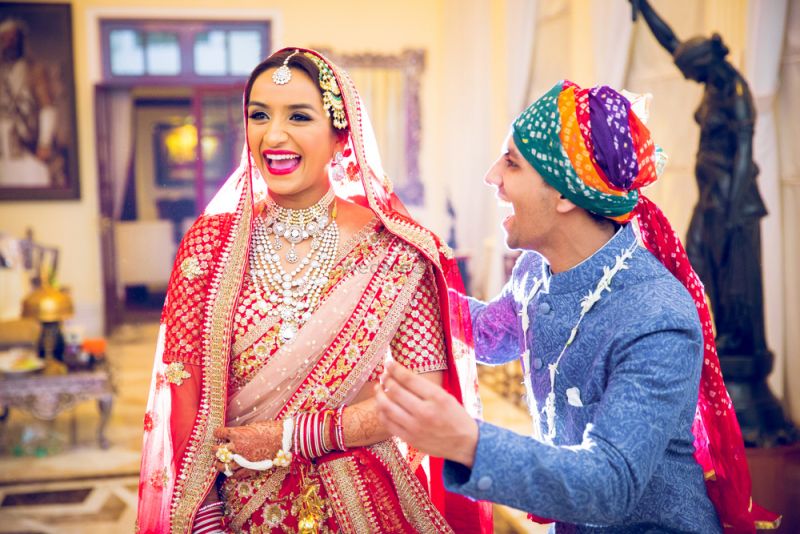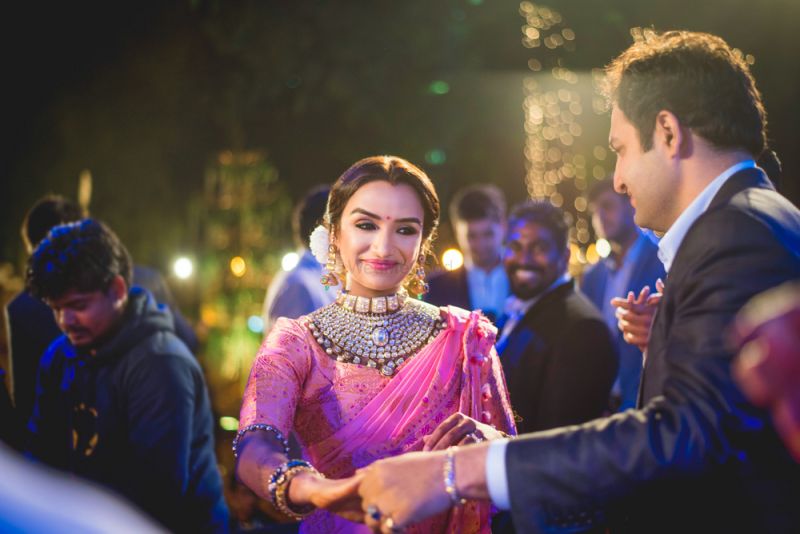 Image via Jodi Clickers
Yup, we loved all of Samaira's jewellery, and these two statement necklaces were simply stunning! Her jewellery was from Siroya Bhasin. 
Real Bride Dhanika: Minimal contrasting jewellery with green beads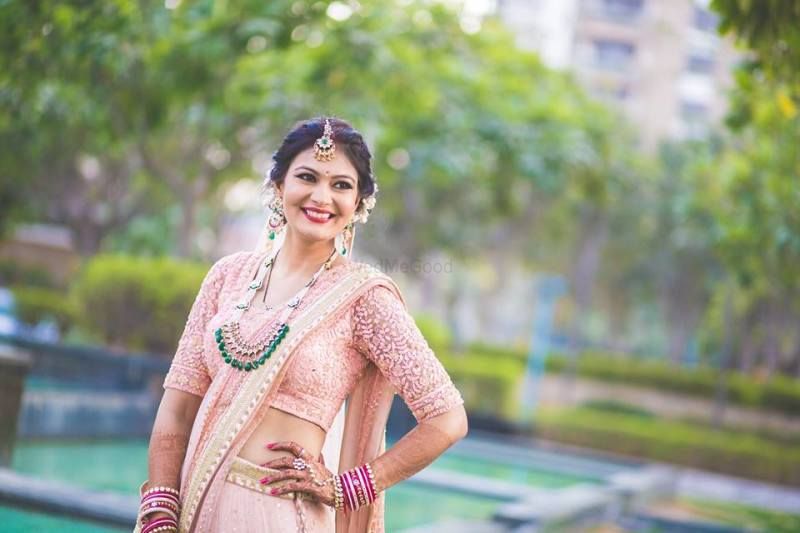 Image via Girl in Pink Photography★ 5
You usually don't see brides with such simple jewellery, but that pop of green adds so much and looks super simple yet elegant!
Real Bride Rhea: Kept the outfit plain with contrasting statement jewellery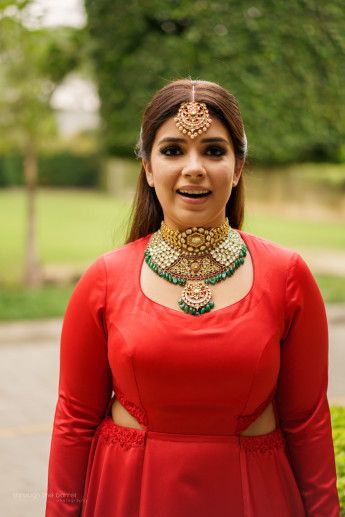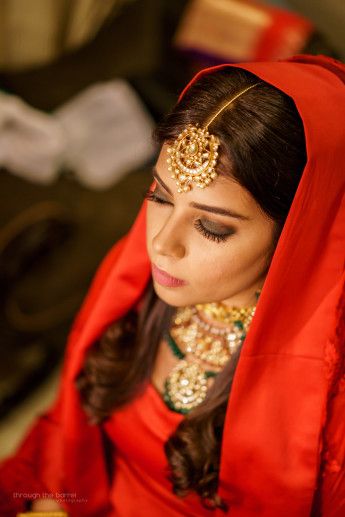 Image via Through the Barrel★ 4.6
Rhea was perhaps one of the most minimal brides we have featured! Her outfit was plain red, with the jewellery adding the colour. Her jewellery was customised by Apala by Sumit★ 4.5 . 
So, which one do you love?