Quick Ways To Budget Your Wedding Well- #WMGApproves
BY Soha | 10 Jul, 2019 | 5142 views | 3 min read
Do you want to know a secret?
You don't have to spend half your savings for that dream wedding! Yep, you read that right- from decor to flowers and even invitations, there're so many ways to make sure you get the best for the least amount. You just got to know how to use your money right.
Let us help?
Literally Nobody Said You Have To Shell Out A Big Amount For Your Invites!
From bank transactions to ordering food, everything has gone digital. Then why not take the same route for inviting people? Whatsapp invitations or digital invites are a huge rage right now- it's not only a fuss-free way to send and receive invites but is also light on the pocket! 
If you are too keen to send out physical invitations, why not design your own wedding card? After all, who wants to spend hours in designers' dens, going back and forth to get that perfect invitation!
While everybody knows that classic white or cream colored invites with black ink are the most cost-effective ones out there, make sure you choose your details right- colored paper, borders and inks are 'extras' that will instantly amp up costs, also, cotton paper is cheaper than jacquard or linen.
Is There Anything Such As Smart Decor? Hell Yes!
Want to save up to 50% or more on your decor costs? Chose locally available flowers and seasonal blooms. Why? Because shipping them from different places will only add to costs.
Who says only florals work as table glam? Incorporate elements that can be reused across different functions and even beyond like these exaggerated succulents or kaleere!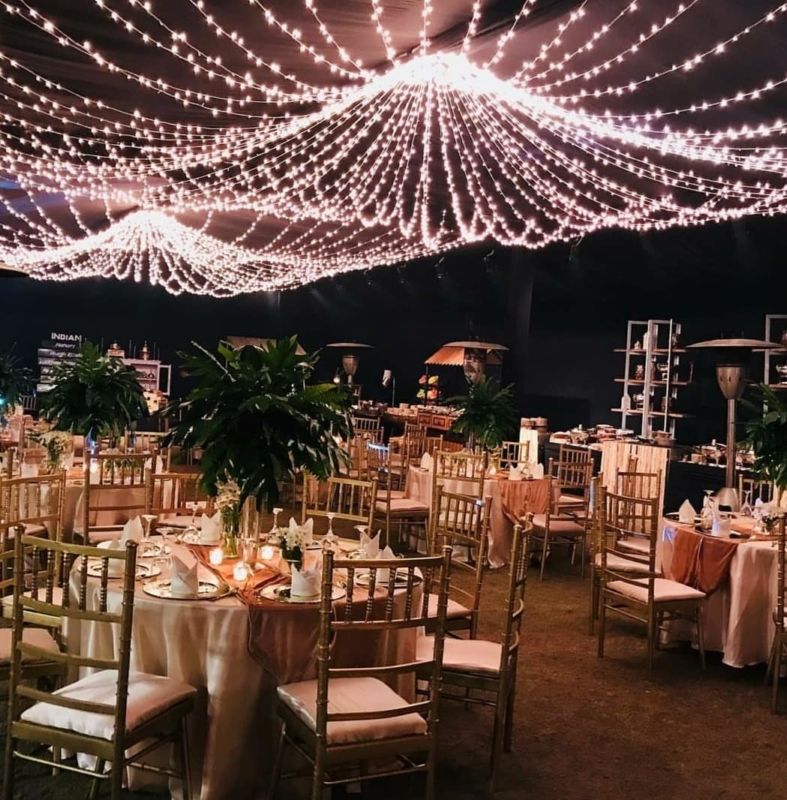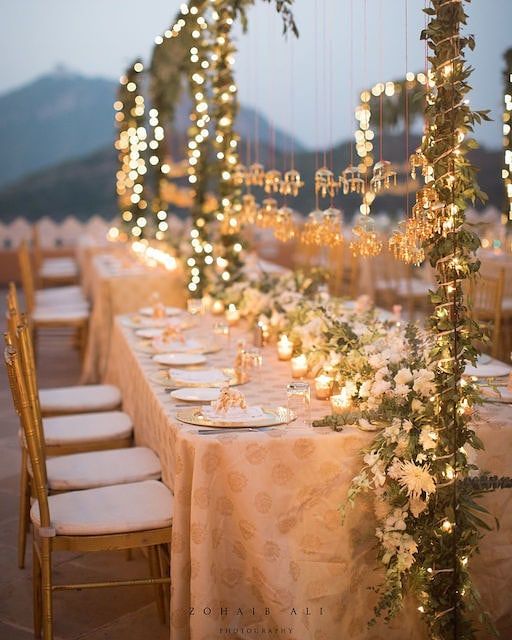 If you and your partner are outdoorsy, why not have a wedding at a naturally lush and green venue or maybe a golf club, with flower beds, botanical gardens? You won't have to decorate this 'natural decor' further, bringing in only the essentials like furniture and maybe tenting. 
Food Hacks? We've Some For The Wedding Too!
Of course, there's going to be food at your wedding. Why not double up desserts as decor? Twice the fun, half the cost!
 

 

View this post on Instagram

 
Ever heard of a decoy cake? Get a fancy looking cake only for those dreamy pictures and your guests can be served a much less expensive sheet cake sliced in the kitchen.
Well, hopefully now you know you don't have to spend a million bucks to make it all look worth a million! A little help, some smartness, and you're good to go!