Real Brides In Nosepins Worth Bookmarking
BY Meenu | 12 Nov, 2020 | 3222 views | 3 min read
Nose rings are often associated with Naths, specially in northern part of India. They are round, large rings, studded with pearls or other jewels and give an ethereal look to any bride wearing. We've see brides sport vintage naths as well as some minimalist ones. However, go towards the Southern part of India, and the meaning of nosepins changes completely. Brides down south wear delicate, small nosepins, that accentuate their face and look equally ethereal! 
So, here we have a few real brides in gorgeous little nosepins, that you can totally bookmark for inspo!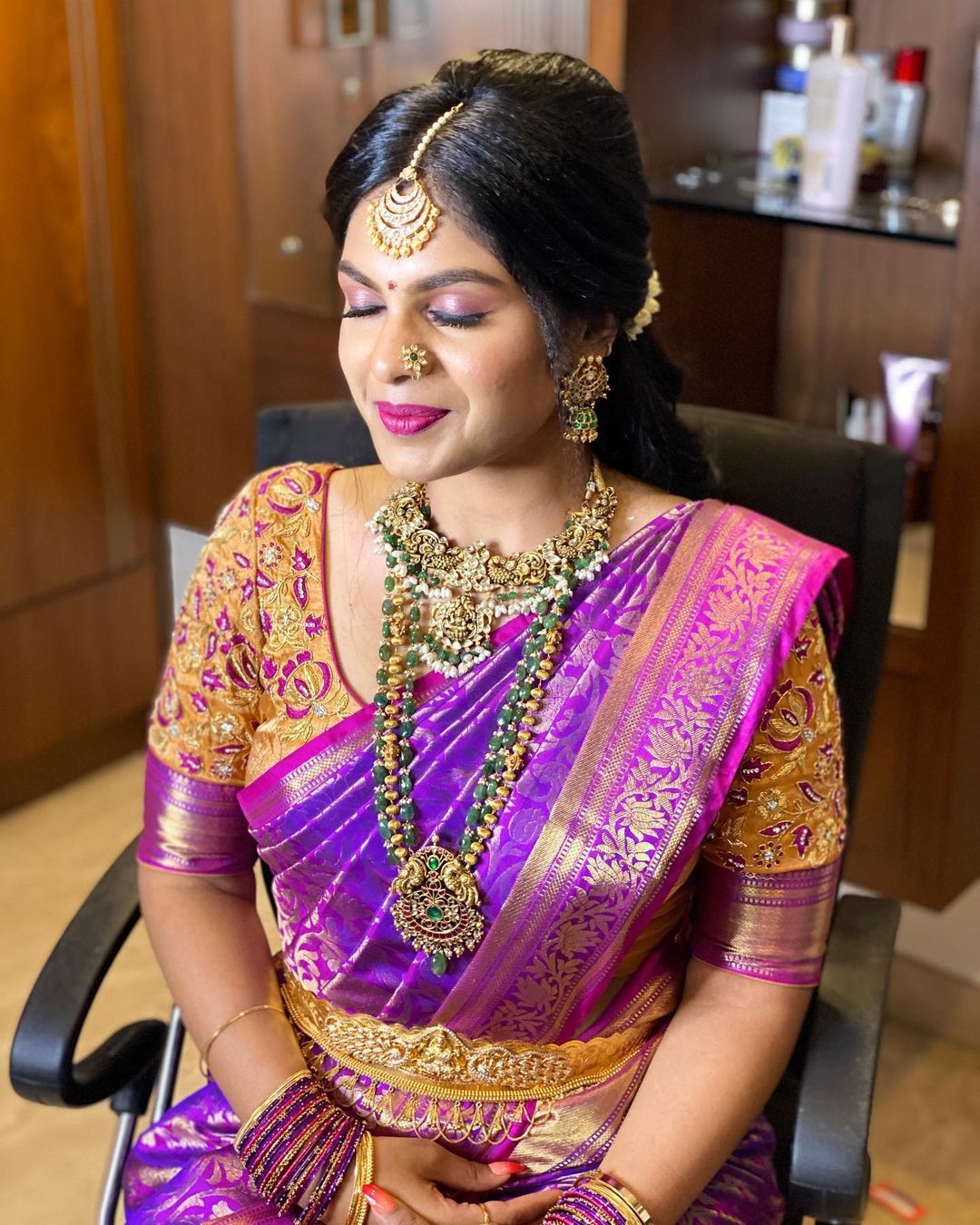 Image Via: Nagesh CR
The mookuthi or the nose pin is a mandate for many communities of Tamil and Telugu speaking people. They wear so many different styles of nose pins/nose studs, each more beautiful than the previous one!!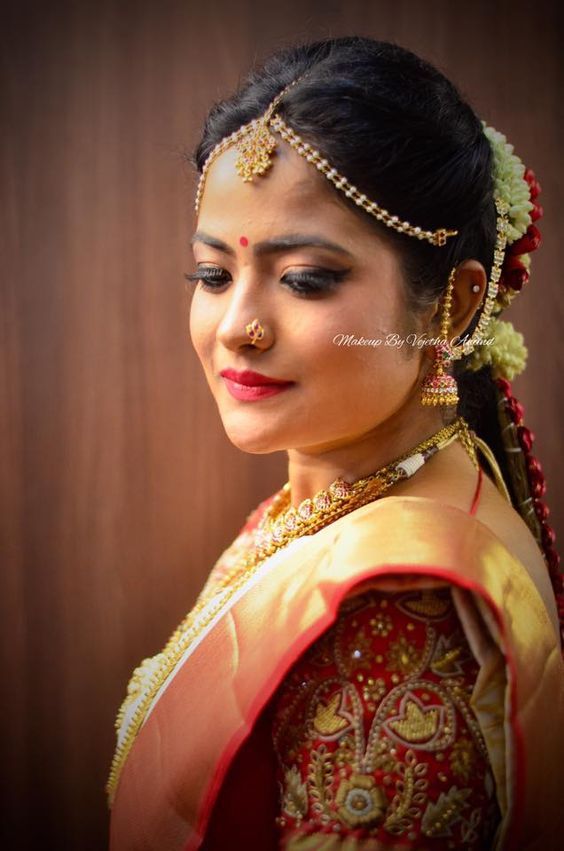 Image Via: Makeup By Vejetha
In Tamil culture more than nose rings, nose pins have always been in vogue. A diamond nose pins/nose studs is a cherished possession of all the brides who have their nose pierced. Some traditional pieces that are legit timeless include the Besari which is a nose stud with eight diamonds arranged in a particular fashion.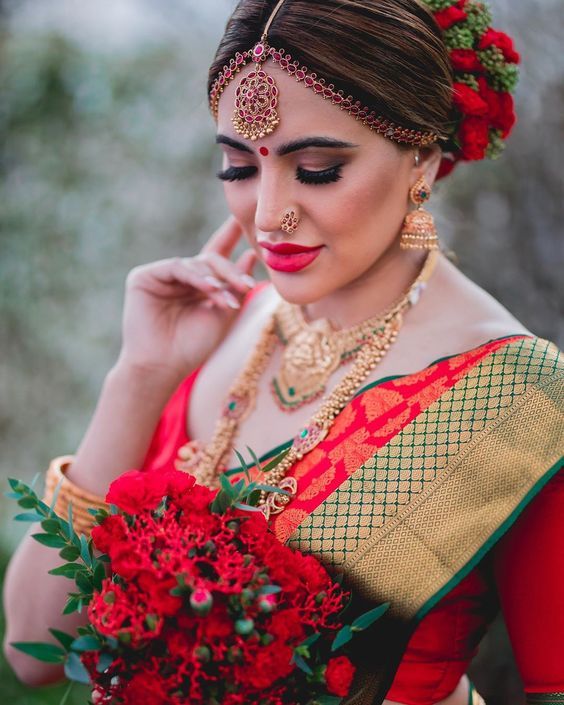 Image Via: Gowshi Skan
Not just in diamonds temple jewlery mookuthis or nosepins are a super hit too. This bride has a very traditional set of nose jewelry. The septum ring designed to have a drop of diamonds or any precious stone is called a "bullak" and is paired with a single stone mookuthi one one side and a studded nose ring on the other.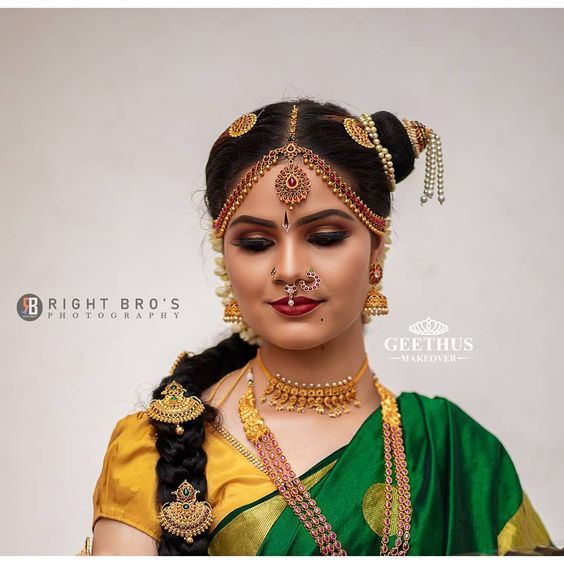 Image Via: Right Bro's Photography
Many brides choose this traditional nose jewelry!! We love!! You can also opt for a simpler septum ring that does not have the hanging precious stones.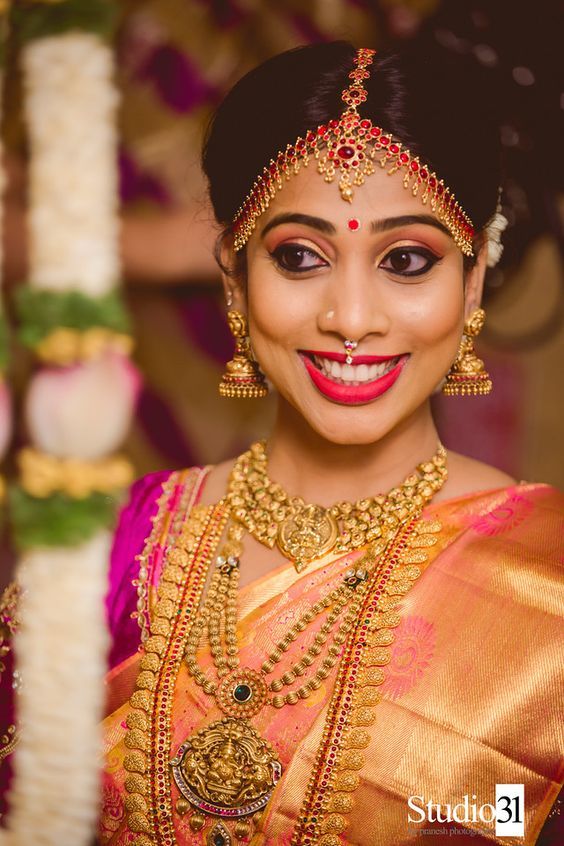 Image Via: Studio 31
You can also opt for the trending slightly larger mookuthis with stones or antique gold too!!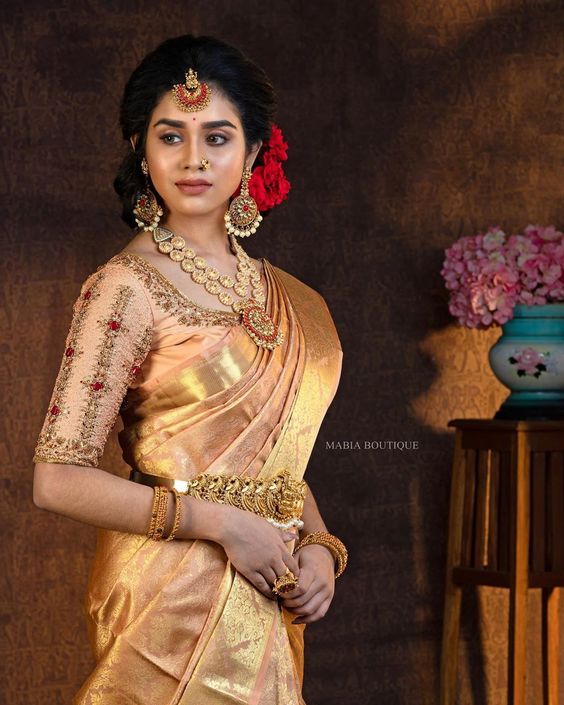 Image Via: Mabia Boutique
Telugu brides love their jewelry and we totally love that!! They are way more partial to the nose rings when compared to nose studs or nose pins. It is not those regular small rings that we see or the heavy nath style rings. These are somewhere in between and heavy and unique.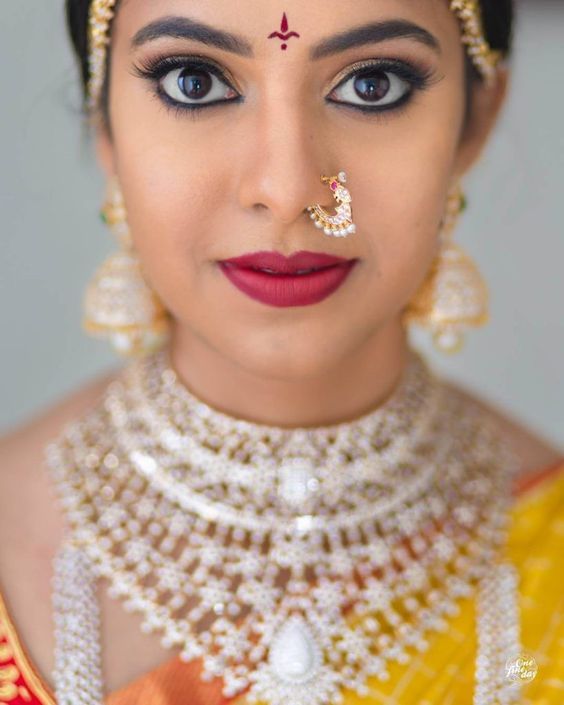 Image Via: One Fine Day
This bride has rocked the nose ring with the pearl chain!!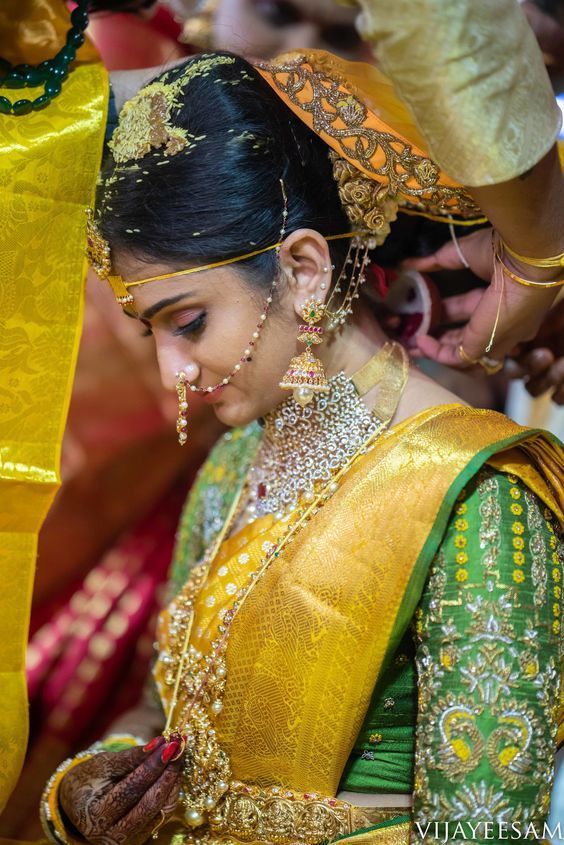 Image Via: Vijayeesam
If all you brides were wondering if these heavy naths will work with traditional sarees, the answer is right here!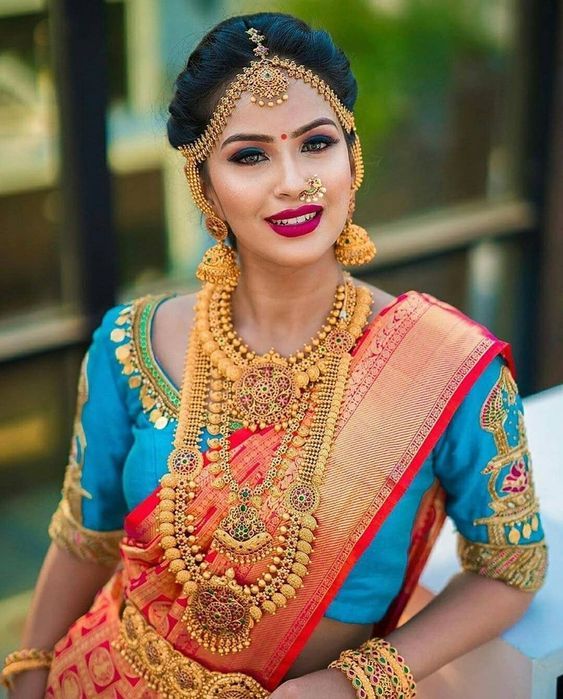 Image Via: Rahul Ravindran
You can always opt for a sleeker chain or even a thinner nose ring too.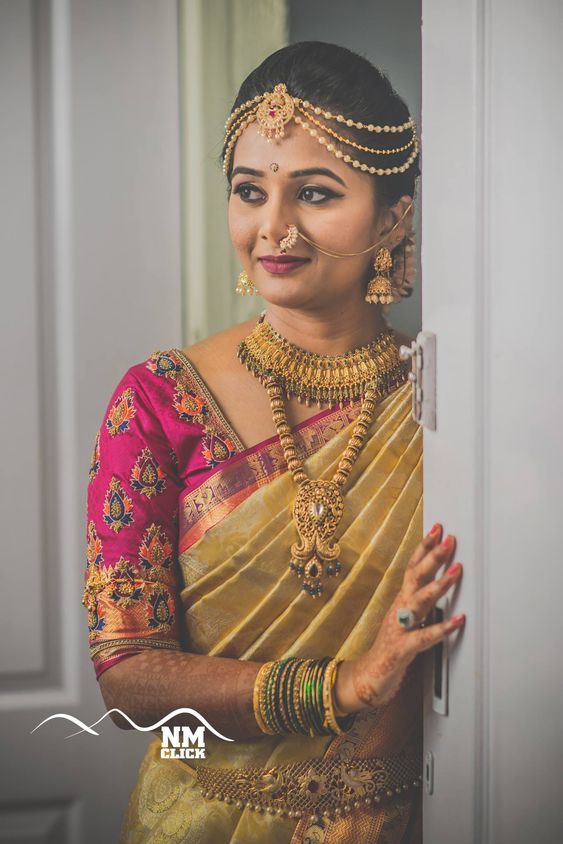 Image Via: NM Click
Also dear brides, if you are not very sure about how a nose ring/nose pin will look try out the press variety with the traditional saree and pulled back hair and then decide on piercing your nose. Else you can always choose the clip ons. Make sure you have some time before the wedding if you decide on getting your nose pierced too.