Real Brides Reveal: Should You Get Something New For Your Haldi, Or Wear Something Old?
BY Sakshi | 30 Nov, 2018 | 19039 views | 4 min read
Now this is something that might have probably crossed every other bride-to-be's mind: should you, or should you not get a new haldi outfit? After all, it is something that might highly get messed up during the ritual, and in most families is donated after it is over. So, is it worth getting a new outfit for the function or should you reuse one of your older ones? We asked some Real Brides to help us and you with their views!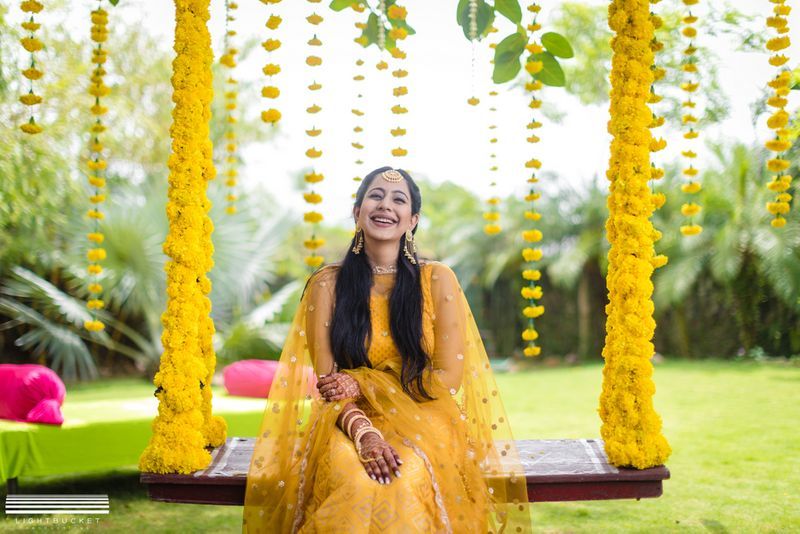 Image via Shraddha & Parvesh (Chennai)
Real Bride Akshita says:
Old is gold! For my Haldi, I wanted to wear something colorful but obviously didnt want to splurge on something which I'd be wearing for only an hour. More importantly something that will get oiled and stained - basically go waste! So here's what I did - Took my mom's old silk suit and got it altered to fit my size, bought a colorful leheriya dupatta to go with it and tada! Something fancy and colourful and cost me only a few hundreds!
Real Bride Akriti says: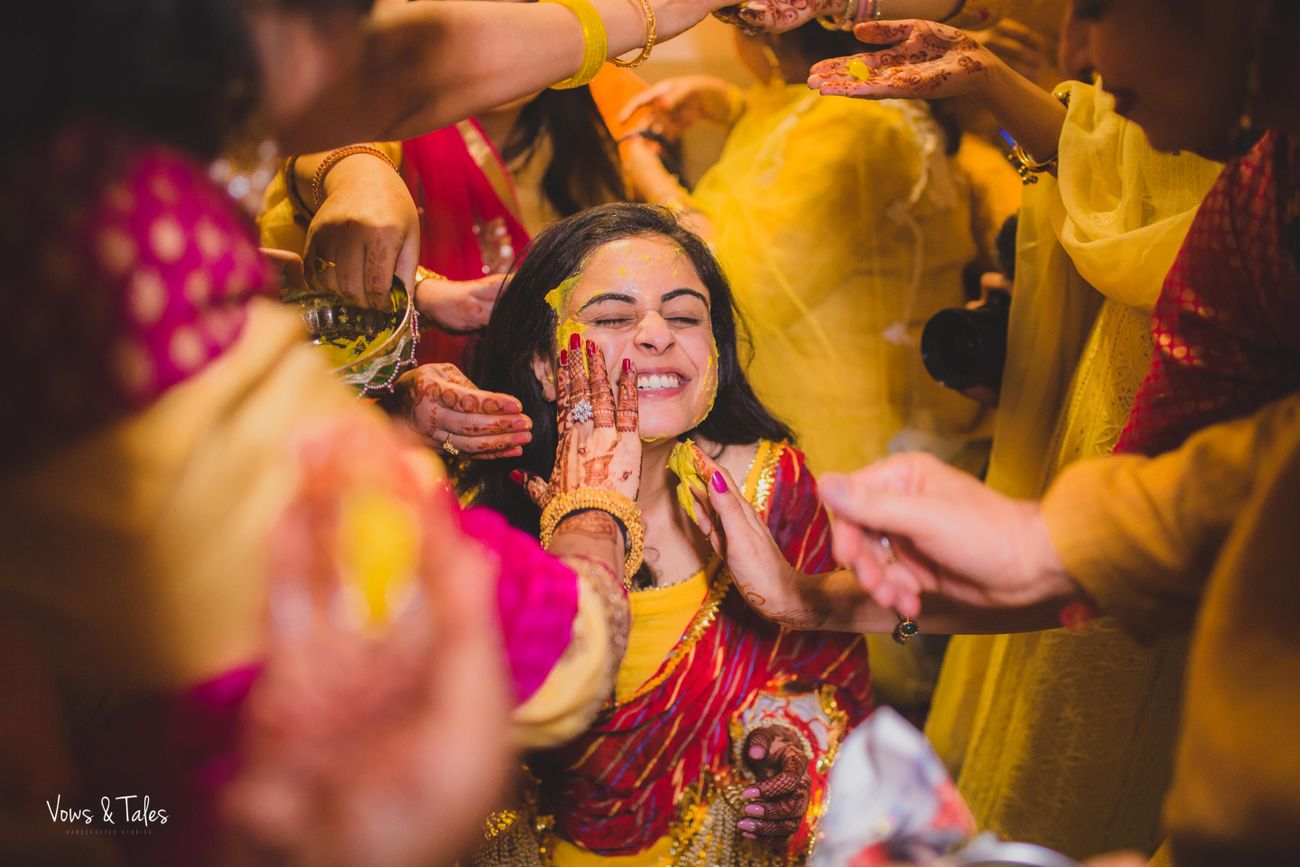 Image via Vows & Tales★ 5
It honestly really depends on you - it's YOUR day and it'll be terrible not to do what you want. But traditionally, your haldi clothes are given away, and you can't wear them again if you have friends and family who will lather you with batna, so take your pick! If you're going to give it away and know that your friends and family will be kind to you, you might wanna sit with your sister/whomever else potentially get your outfit in case you want something new. I found a sweet spot - my sisters and I got the same new outfits!  I had a dress code for all of my functions, and it was yellow for haldi, of course. We all (the other three of them are aged 9, 8, and 2 by the way) got plain yellow cheap patiala salwars with short kurtis, with contrasting dupattas (I got red), and so everyone was happy! They got their new outfits, and I didn't have to wear something old on my big day, and after my family didn't show any mercy to me - I didn't feel bad throwing the haldi-ridden clothes away ;)  
Real Bride Nirali says: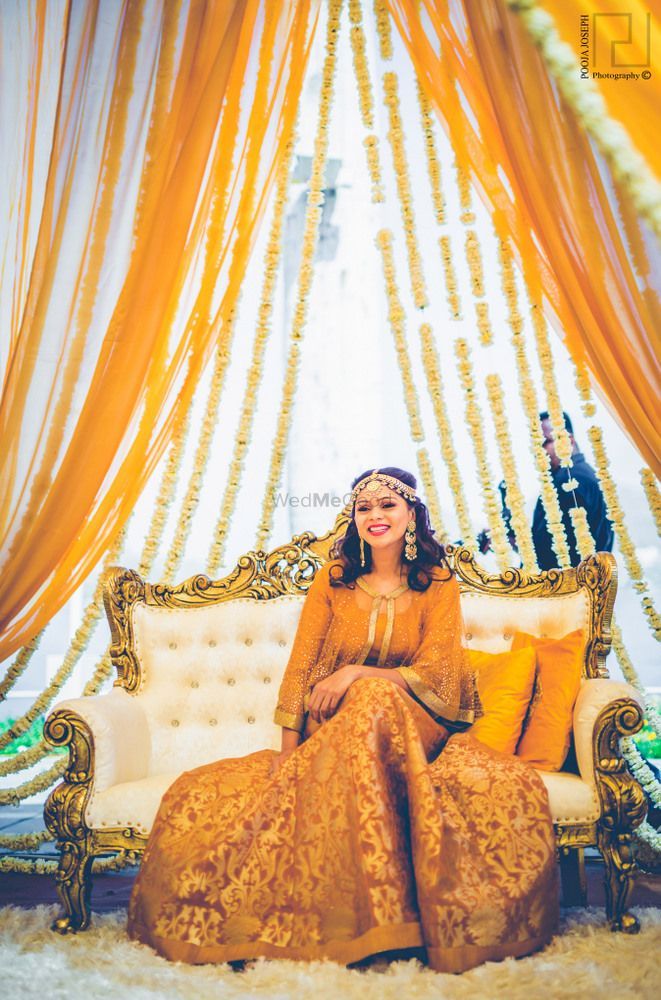 Image via Nirali and Ribhu (Udaipur)
In my opinion, brides should definitely prefer wearing a new outfit on their haldi! The reason being, that it happens once in your life time, so I feel they should wear something very bright and chic! In any case, how many wedding outfits are brides going to repeat? You need to look picture perfect! Look fresh and fabulous without worrying about the haldi spoiling your clothes!
Real Bride Masoom says:
Image via Miss Style Fiesta
Like every other wedding ritual, Haldi too, has an ancient, deep-rooted significance attached to it, and one that my family takes very seriously. It's custom to wear an old outfit for this ceremony and I chose my mum's gota-patti saree, draped Gujarati style, to have smothered in haldi and some unadulterated love. 
Real Bride Kavneet says: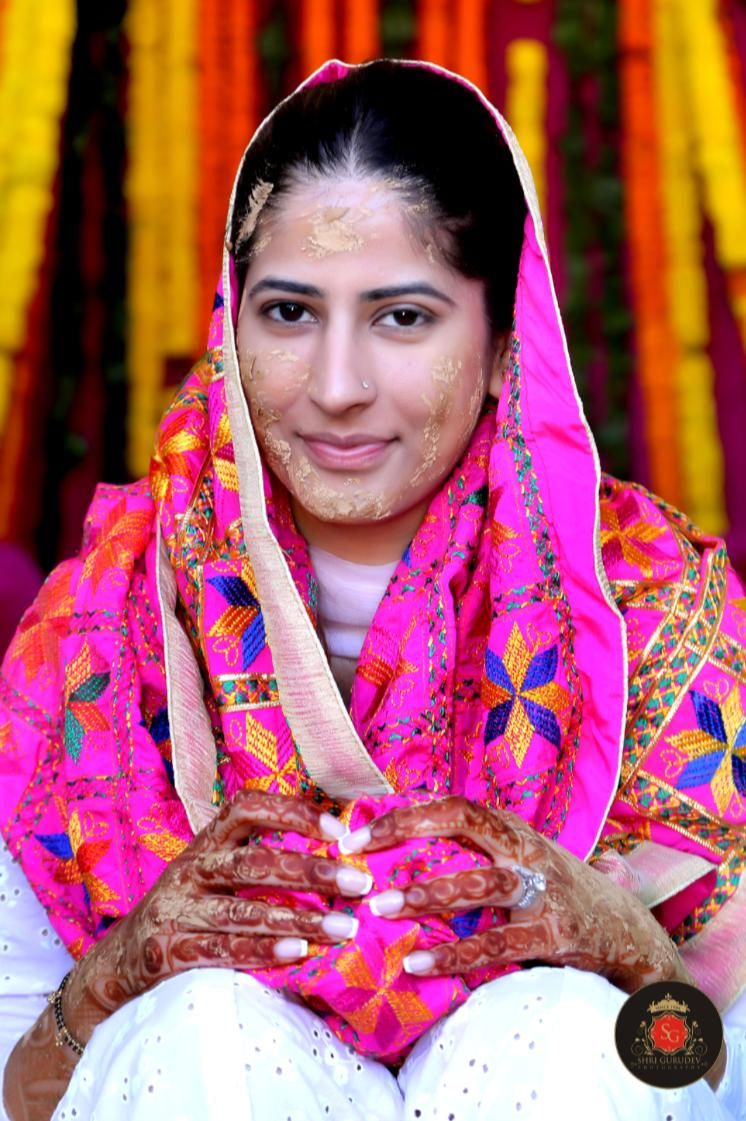 Image via Shri Gurudev Photographers
I feel the bride should wear something new for the haldi, yes I know that outfit cannot be used again but the pictures of Haldi ceremony are forever, then why not? In Sikhs, we visit the holy Golden Temple before the marriage and take a dip in the holy water. We have to wear a new outfit after the holy dip and then put that same outfit on the haldi day. But I am totally pro a new outfit for the haldi ceremony!
Real Bride Ambika says: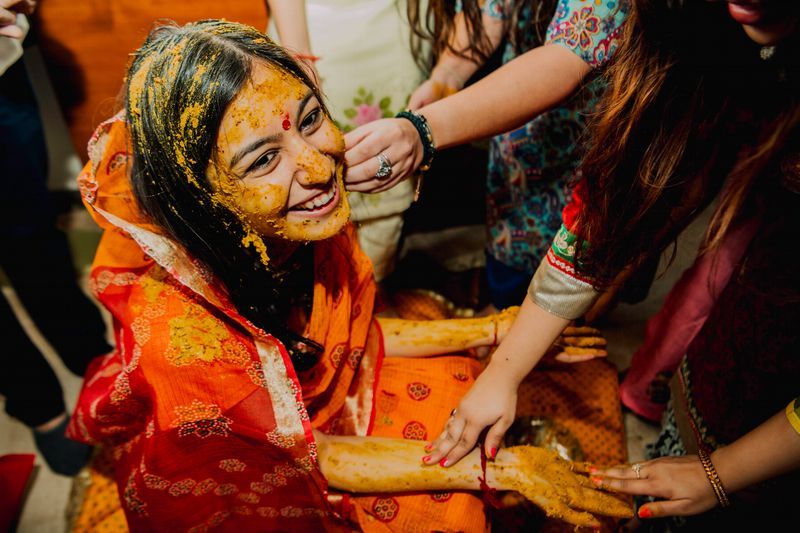 Image via Ambika and Athang (Jaipur)
I am quite traditional in my views. According to our customs the outfit worn on haldi by the bride is to be is given to someone in need. So I bought a new orange saree which had red flower motifs on it. After the function I donated it to our domestic help.
Real Bride Gauri says: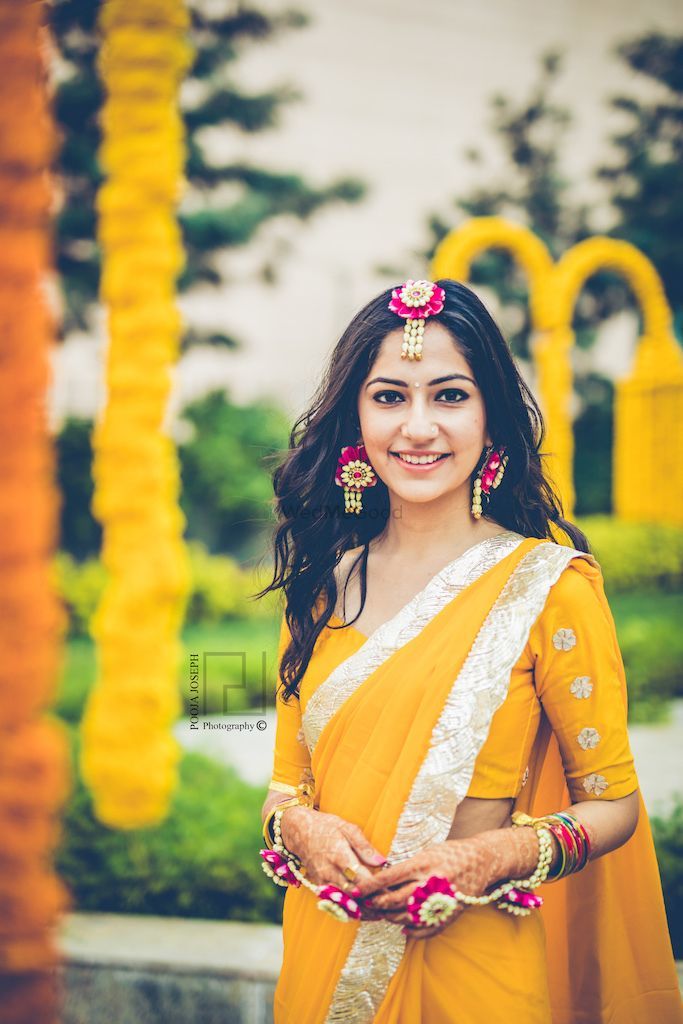 Image via Gauri & Anshuman (Delhi)
Each to their own, but I chose to wear something new! I wanted to wear a traditional yellow saree. So I designed it myself!
ALSO READ: 6 Amazing Haldi Looks We Spotted On Real Brides!