Real Brides Reveal: The Mehendi Hack That Made Their Colour Darker!
BY Apoorva | 01 Jul, 2022 | 446 views | 3 min read
The mehendi design is the protagonist of every bride's mehendi event. To add to that, the mehendi stain is what makes all the difference. While we all know the age-old 'darker the stain, deeper the love', we believe adhering to all the tips and tricks that are needed to make the stain darker. So we asked our real brides on what were the secret tips that have been passed on by mothers and grandmothers to ensure that the mehendi colour is deep as black. Here's what they told us!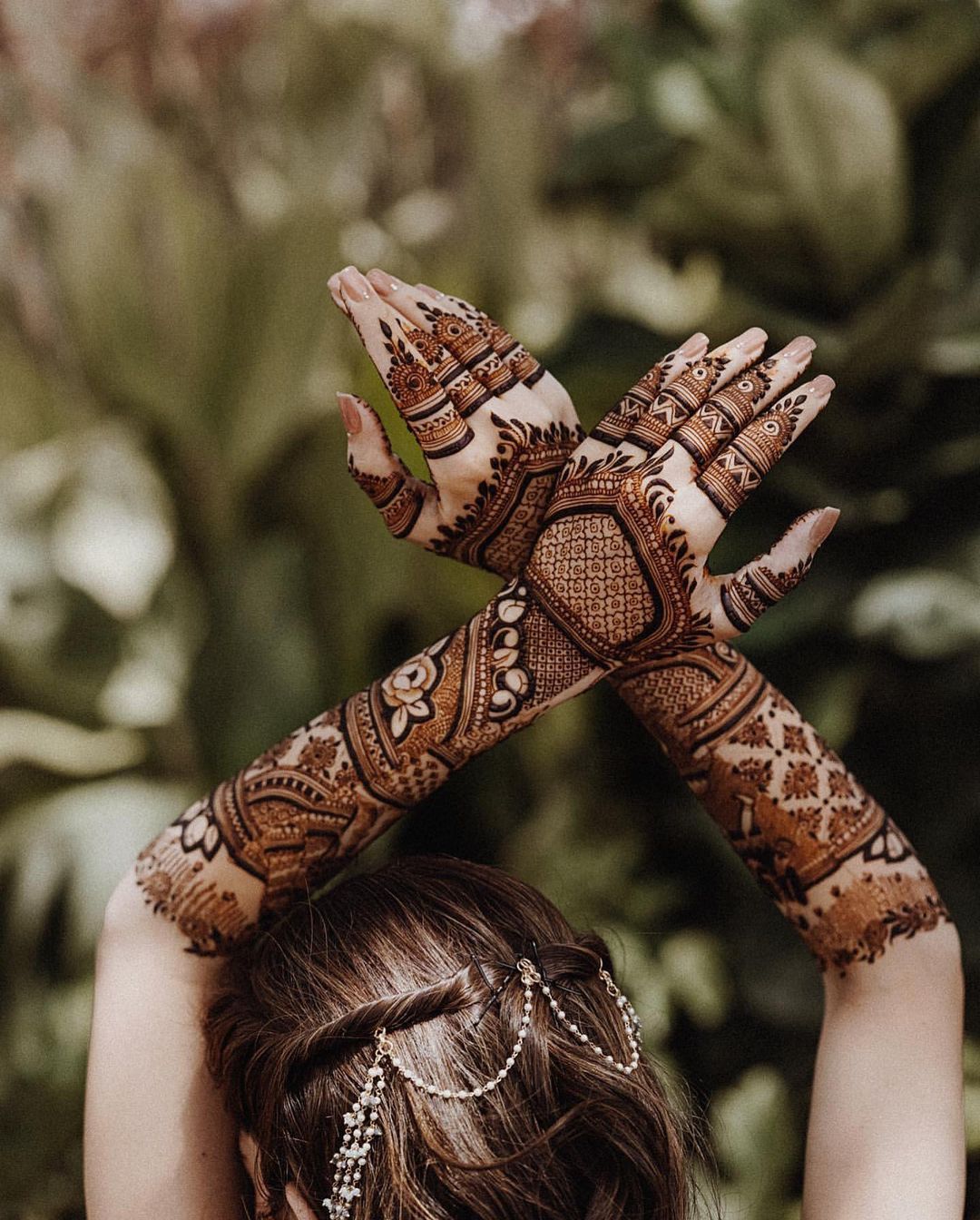 Image via @sal_bharech
Aria says
I did two things which I think made my mehendi colour darker. One was to apply Vicks all over the mehendi once I scrapped it off before sleeping. The second was to give it clove steam and smoke. So you bash 10-15 cloves and dry roast it on a tawa. Once they start smoking, you place your hands above it and let it seep in.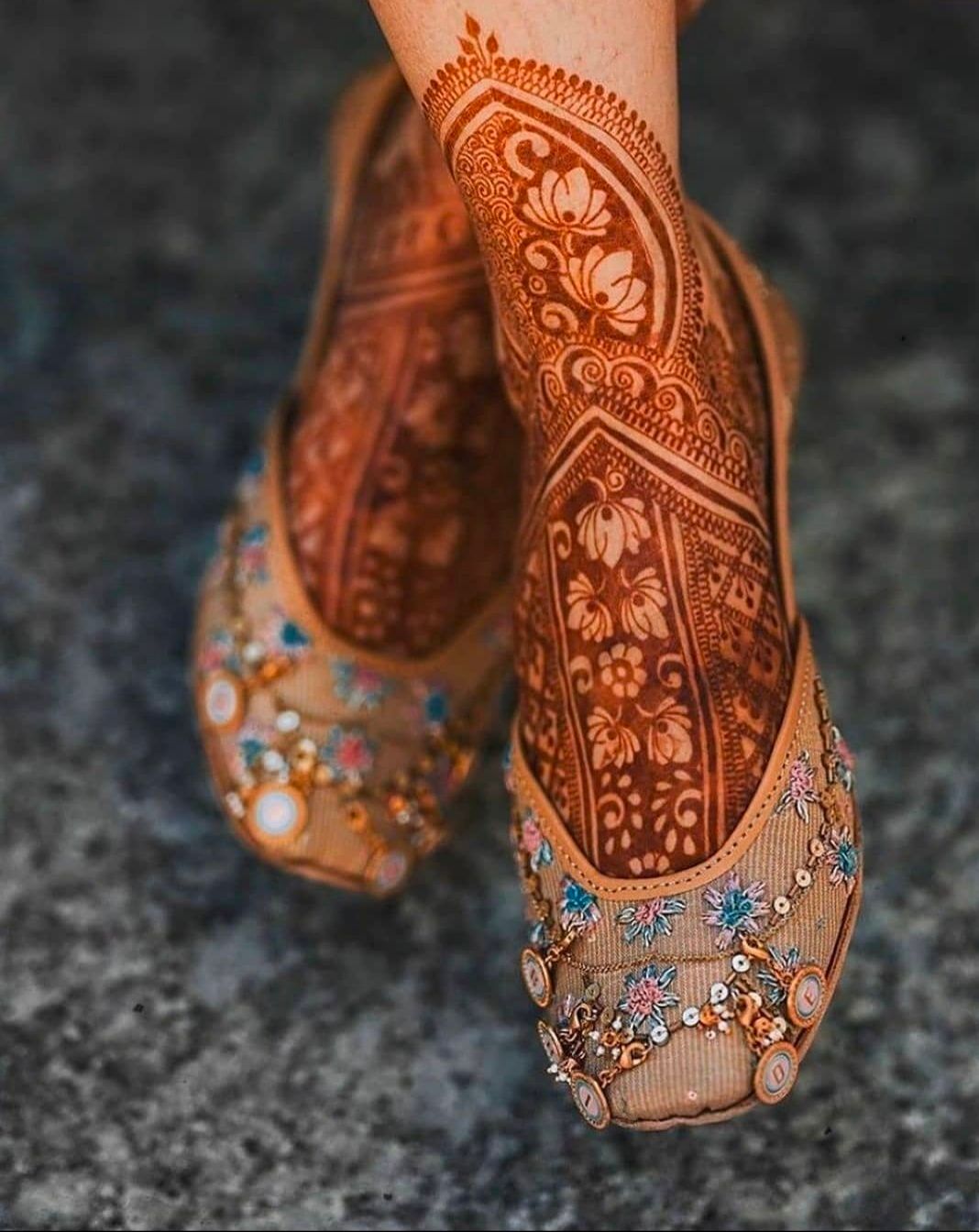 Image via Deepa Mehendi Artist★ 4.6
Prachi says
My mehendi artist put a tape over my mehendi that allowed it to not fall off which I think made my mehendi stain dark. Otherwise, the mehendi would always fall off a couple of hours after it got dry which was annoying. This tape helped!
Taanvi says
Use mustard oil to remove the dry mehendi. This helps with colour payout as per my mom. Also, I had my wedding in Himachal which was very cold so I was told to apply mehendi in the morning so that the stain is darker as it's difficult in the cold for the colour to latch on.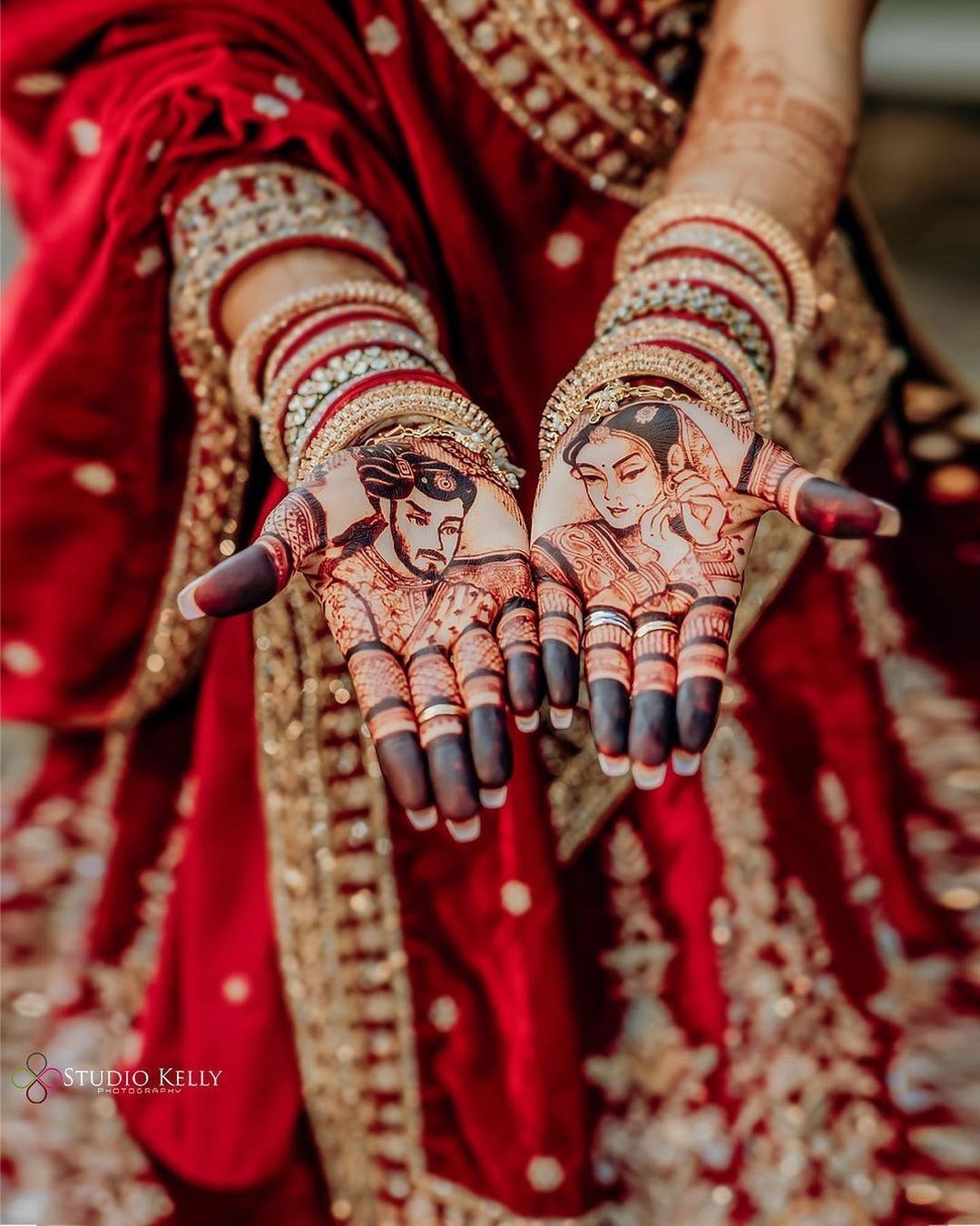 Image via Studio Kelly Photography★ 4.7 ; Mehendi by @harins_mehndi
Isha says
My sister is a mehendi artist and what she did for my mehendi to be dark was add eucalyptus oil to the mehendi also after I scrapped the mehendi, I applied a light coating on eucalyptus oil. The smell is strong but the colour was so dark that all my guests were asking.
Parineeti says
Few things that I did to ensure I get a dark mehendi colour was not applying any cream to my hands and legs before mehendi. I also did not wash my hands for 24 hours after henna application and applied the mehendi 2 days prior to my wedding. This really darkened my mehendi.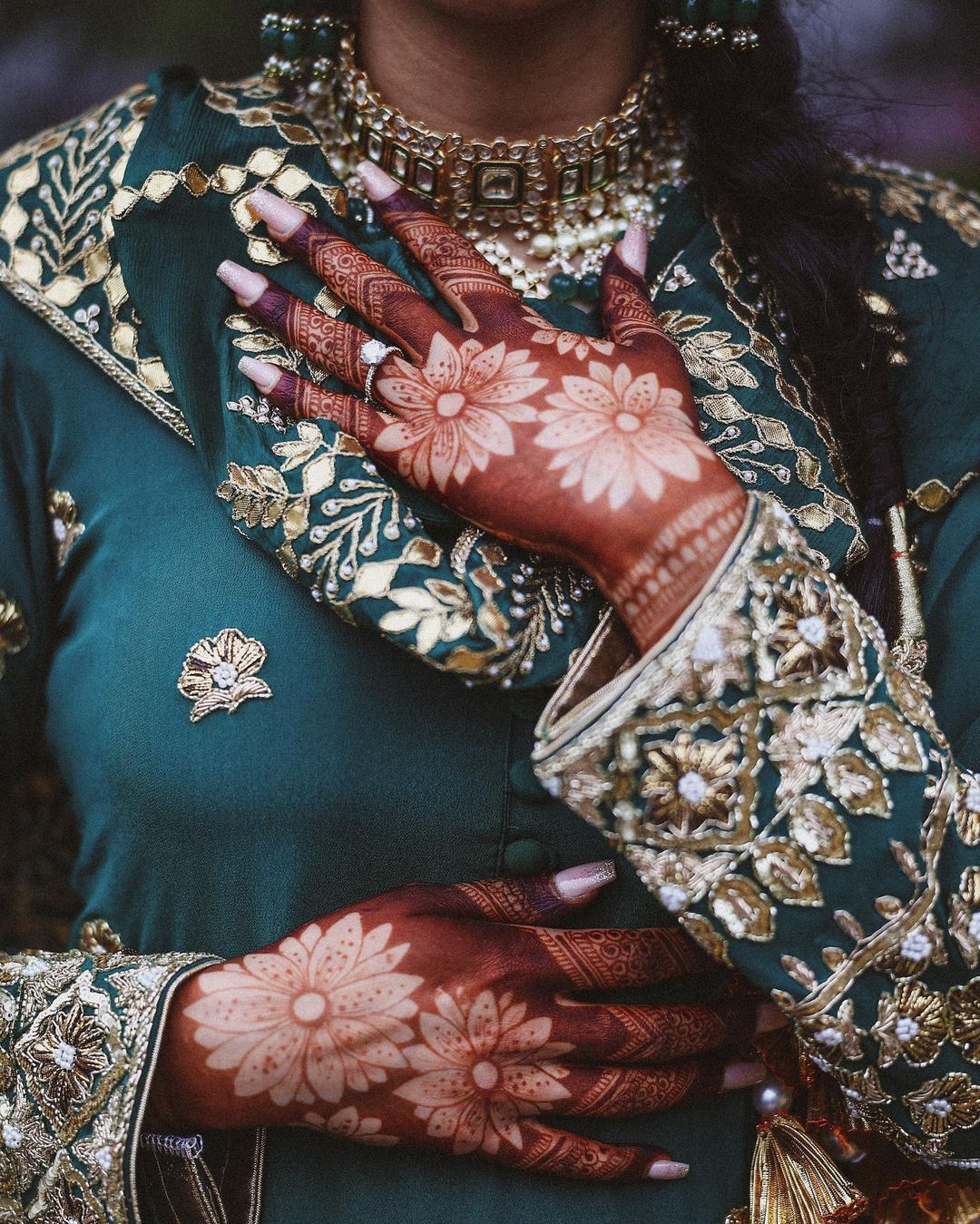 Image via Monita Bijoriya
Pakhuri says
Mahalabiya oil is one oil that you can apply after your mehendi comes off. It's not a very easily available oil so source it prior to your mehendi function. But it really helps to deepen the colour which looks very pretty!
Find just the right mehendi artist you're looking for in the WMG Vendor Gallery, and the design of your dreams, right here!