Real Brides Reveal: The One Small Boutique They Trust!
BY Apoorva | 22 May, 2017 | 1756 views | 4 min read
It's easy to get lost in the big wide world of Sabyas and Manish Malhotras right? I mean who doesn't love all their lehengas, if not the price tag. But we always have that one small store that we know will never disappoint in terms of taste and your wallet. So we asked our real brides to share that one store that they trust above the rest!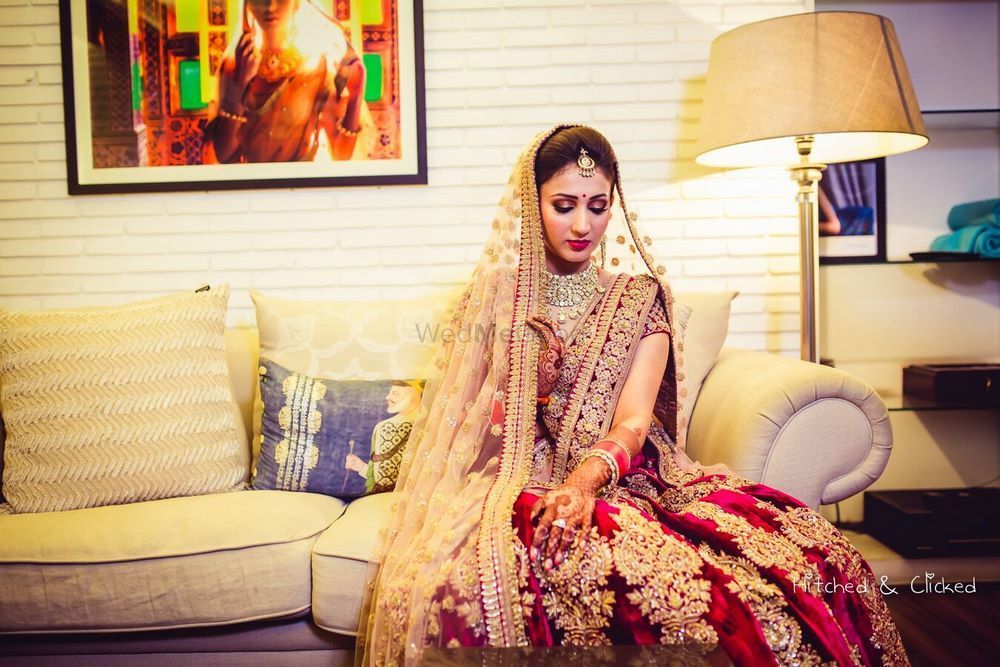 Image via Hitched and Clicked★ 4.8
Zainab says "I never knew this boutique existed right in the midst of my area for almost 10 years and found it 6 months (thankfully) before my wedding! And now I literally recommend them to all! Jiya by Veer Design is this small bridal boutique in Vakola (Mumbai) and it's stunning. I got 3 out of 4 of my bridal outfits from them. Not only do they have a great variety at amazing prices but they are willing to customize whatever you want, and I mean that 'what you want'. Totally trust worthy and amazing!"
Ananya says " Two of my favourite boutiques in Delhi are 'House of Ombre' in Shahpur Jat as well as Salt *& Spring in Shahpur Jat. They both have some pretty outfits on display but also do a great job for stitching etc as well. So whenever I need a blouse stitched or something custom made- this is where I head.
Devina says "Dheeru & Nitika is a fabulous boutique in Delhi. They customised all my trousseau for me and also they have very high quality fabrics and stitching involved. I definitely reccomend a visit to their Malviya Nagar showroom.
Shirley says "Kala Nidhi and Kala Mandir (Thane Mumbai) were my go-to places for my wedding. Their collection of sarees, lehengas and even gowns was amazing. Loved the way they were so enthusiastic about the whole shopping process. Would definitely recommend it for all brides to be!"
Maithili says "I actually have two! Saanchi, which is in Jaipur, but does amazing amazing bridal work. It was soo great to work with them during the making of all my bridal outfits. And second is a designer, Ruju Shah who owns her own label called Bala which does absolutely stunning work. These two are the only people I trusted with my bridal clothes and I recommend you do too!"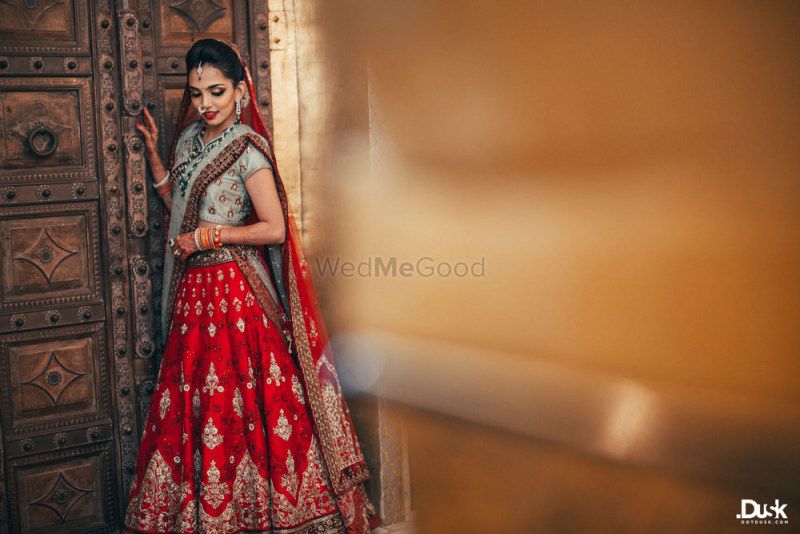 Image via DotDusk Studios★ 4.9
Vaidehi says "A lot of people told me to go to Jaipur to pick up jewellery as it's cheaper and the craftsmanship is so much better than Delhi. But what I found was this small workshop-cum-boutique which does the most amazing gotapatti work ever! I almost got my entire bridal trousseau from her and even my mehendi lehenga, its Hansa Khatwani in Jaipur. Extremely professional and lovely to work with and did not have any hassles in terms of timelines and dates, which is so rare in the bridal wear market. She also goes cute bags with gotapatti on it – can be given as favors. It's far but once you buy from her you are only going to order more!"
Kritika says "The Little Black Bow. They aren't small but they are fabulous! Their outfits have some magic in them – like they've been made in some fairyland. I loved the fact that they dint do those typical ball-puffy gowns and bright yellow mehendi outfits. They have a very vintage, classy and elegant air about all their outfits. I bought my mehendi lehenga from them and even a couple trousseau pieces which I still love (got them almost 2 years back). I got many more compliments for my mehendi outfit than my bridal lehenga. Absolute love is what I have for them!"
Vani says "When I went to Hyderabad for my jewellery shopping, little did I know I would find the boutique of my dreams! Shravan's Studio has a great collection of bridal wear for a bride who is looking for something traditional but with a modern twist. It's elegant and stunning to say at the least. They did 5 pieces for me and each of them was more beautiful than the other!"