Real Brides Reveal: Whether To Tie My Hair Or Let Them Loose!
BY Apoorva | 05 Sep, 2018 | 3534 views | 3 min read
The biggest question of it all – how should you style your hair on wedding day? After your lehenga, the single most important thing is your hair and makeup. So should you opt for a traditional tied up look or let them flow? We asked Real Brides on what their take was and this is what they had to say!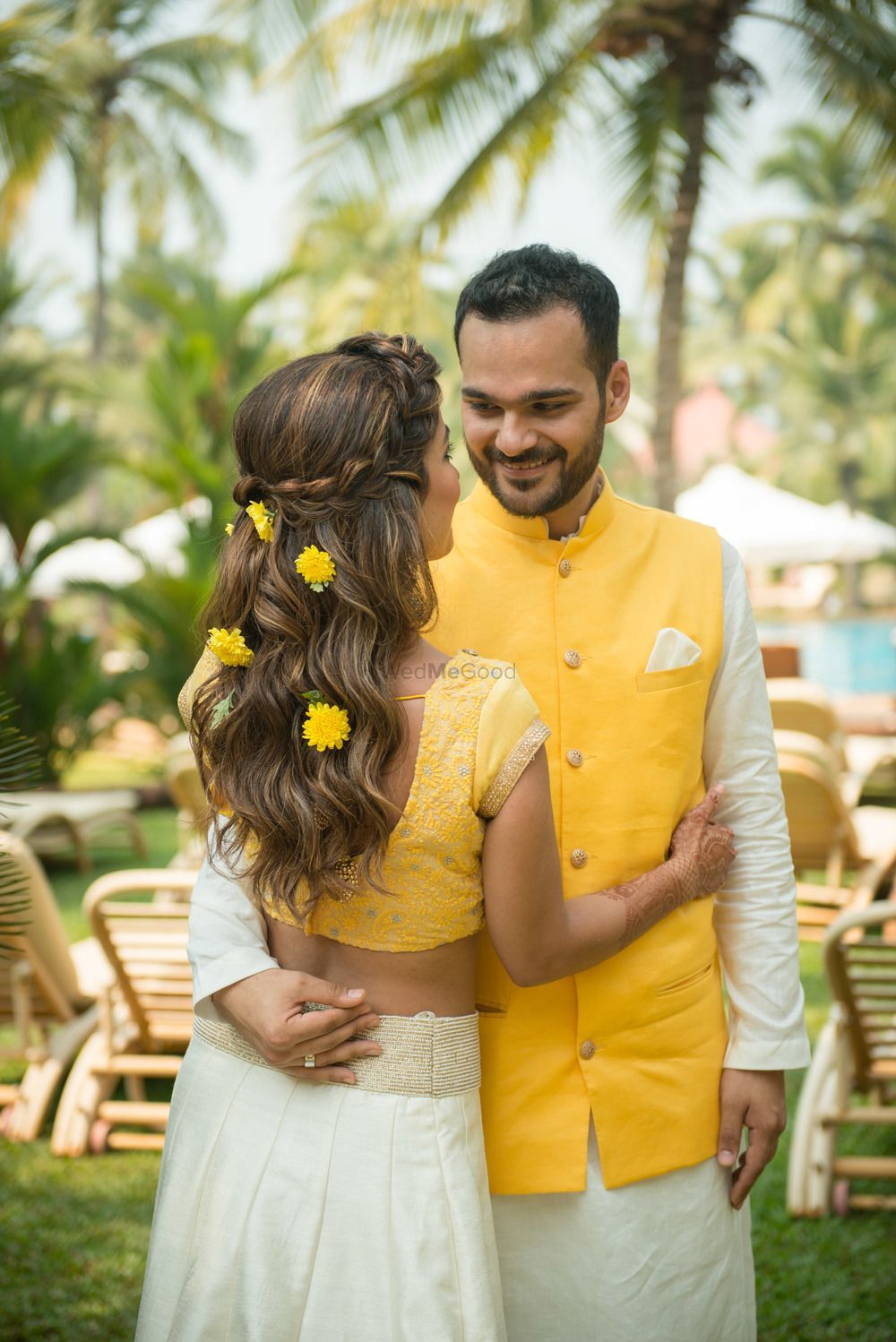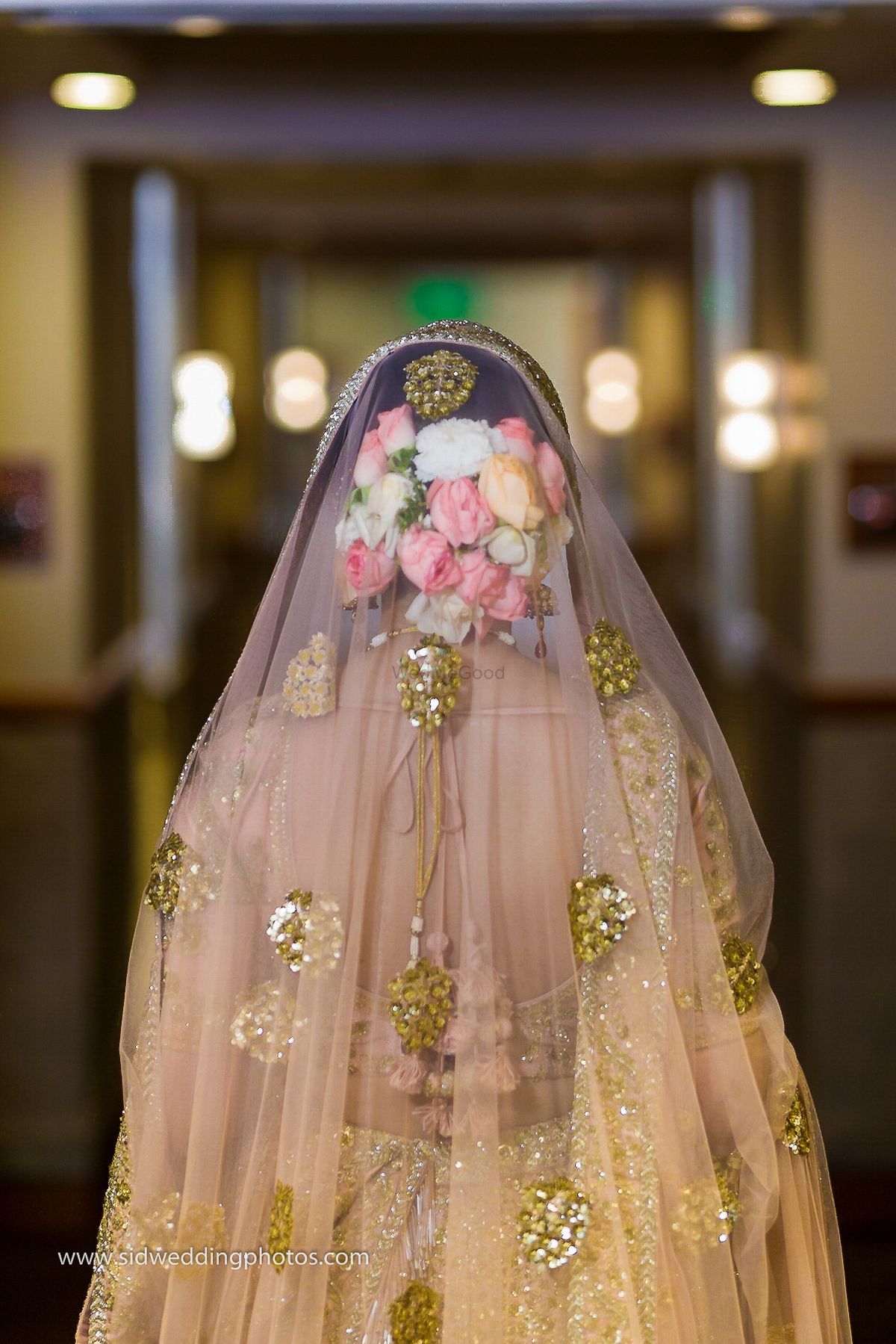 Image via Diksha & Kongposh Real Wedding and Sid Wedding Photos★ 5
Kanika says - Open hair for a fun vibe
"Loose loose loose! My MUA wanted me to do a traditional bun but I wanted it open so I went ahead with open hair which I think is so fun and chill!"
Divya says -Tied up on wedding and open for the rest
"I would recommend brides to tie up their hair on their wedding day and keep loose on other functions. Weddings have too many rituals happening at a time. If your hair is out of your face, it's easier to manage especially if you are wearing a super heavy outfit"
Kavita says - Plan your look based on outfit and jewellery
"Depends on your jewellery and look actually. If you are wearing a big mathapatti and no overhead dupatta, then open hair will look nice. While a traditional lehenga outfit, a bun will look better. So it all depends on what you want to look like."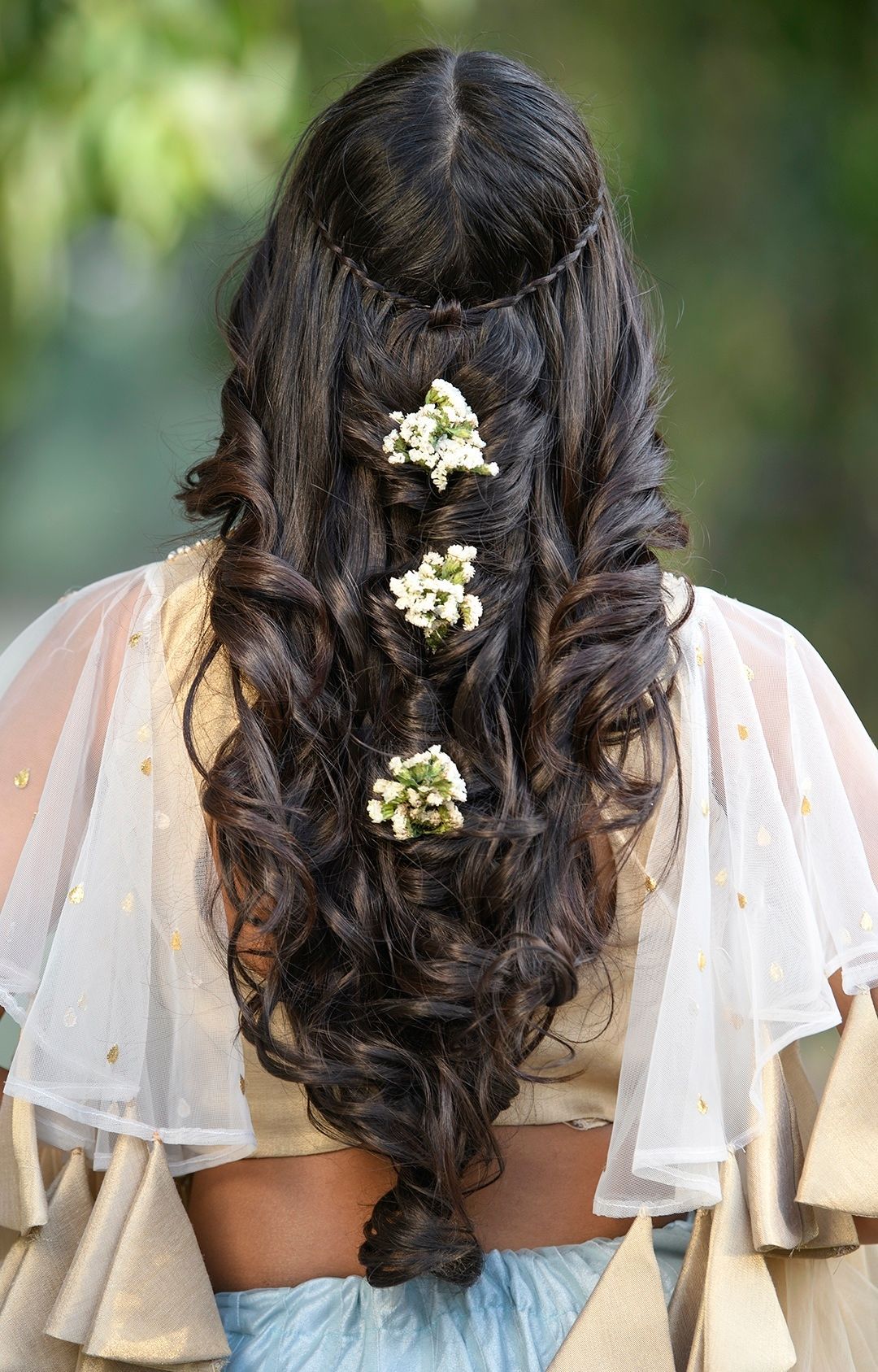 Image via The Unique Blend★ 4.8
Vasudha says -Braided hair FTW
"Tie them up! I did a traditional braid and I was so happy that I dint leave my hair loose because nothing could be seen in the pictures!! All I could see is dupatta and saree. So I am glad I dint do an elaborate hair open hair look"
Shanaya says - Plan your looks based on your functions
"I actually wanted to leave them open but I had my hair down for my sangeet and mehendi so I dint want a repeat. So I think brides should plan their looks beforehand so that they can avoid the mistake I made"
Latika says  - Open hair with different hairstyles
"Open or at least half open. A tied up look is so common unless you are doing a stylish ponytail or something. With open hair there are so many hairstyles to experiment with too as compared to tied up!"
Kaveri says - Accessorize your open hair well! 
"Open hair. Tied up hair, especially a bun takes away the grace of open hair. You can curl or style them the way you want and even accessorize with florals. I would definitely vote for open hair!"