#RealBridesReveal: How They Managed Social Distancing At Their Intimate Wedding!
BY Sakshi | 01 Mar, 2021 | 595 views | 3 min read
While a lot of us may have started living life before, truth is, Corona is still very much around and a reality. With the cases spiking off late again, the need of the hour is to start practicing strict social distancing again, especially at events like weddings where now over a hundred people can gather. And unfortunately, those at maximum risk at weddings happen to be the bride and groom and their families. So social distancing needs to be followed, and not just with the vendors, but even from the guests too, especially if they are travelling long distance to get to the wedding.
We asked some real brides to tell us what measures they implemented at their coronial weddings, and these are the responses we got!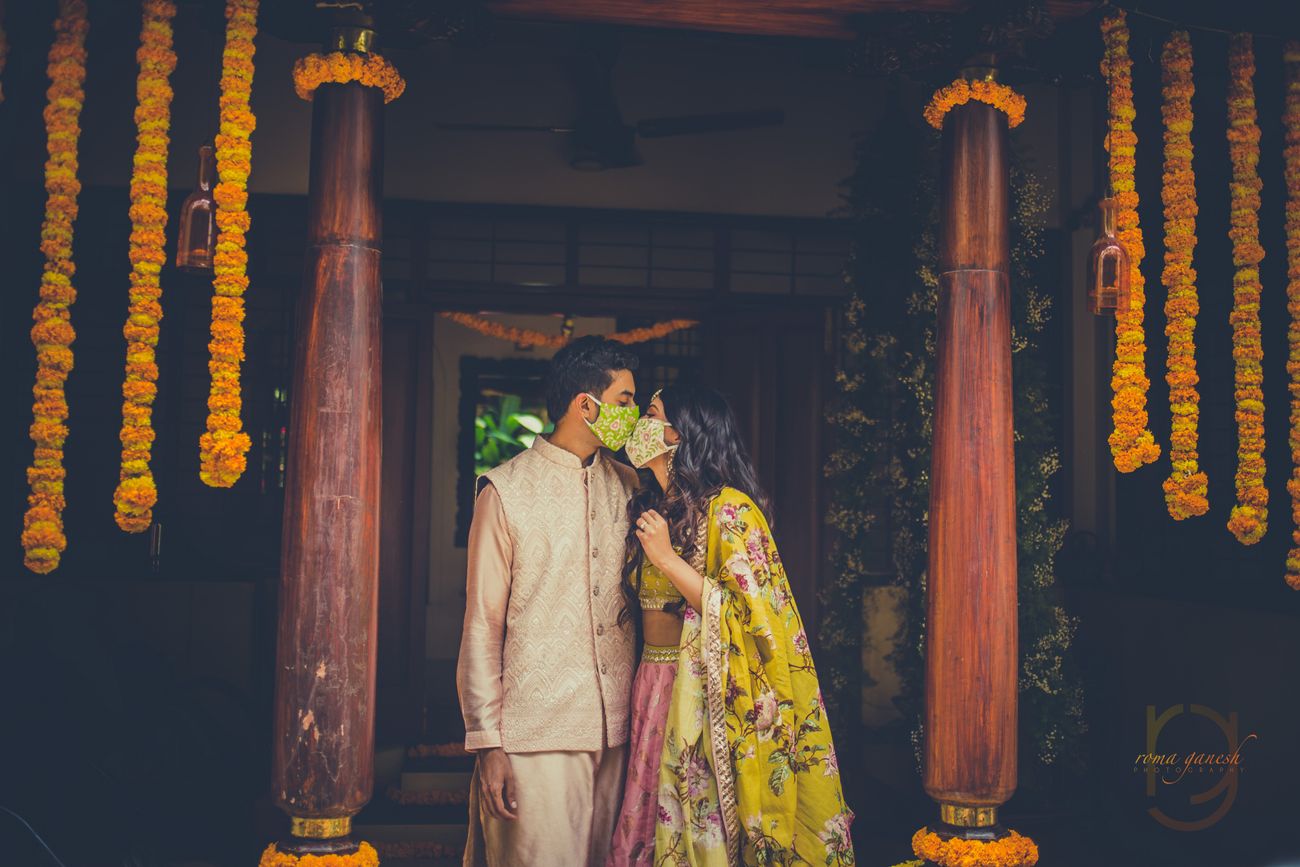 Image via Roma Ganesh Photography
Real Bride Prathna says:
"We had cute little sanitiser stations all over the place- with cute signboards and the kind of sanitiser you have to pump with your foot- which are easier to use. They made the decor cuter and also encouraged everyone to keep sanitising their hands time and again."
Real Bride Gia says:
"We had a staycation wedding just outside Delhi, so we made some adorable welcome hampers for all the guests to place in their rooms with personalised handy sanitiser bottles and masks and whatnot. We even had the same bottles in baskets placed all around the wedding venue in baskets."
Real Bride Sharon says:
"We kept all functions outdoors, and created little bubbles with the seating arrangements- kept decor settings a few metres apart for people to sit so that there's automatically some distance between families."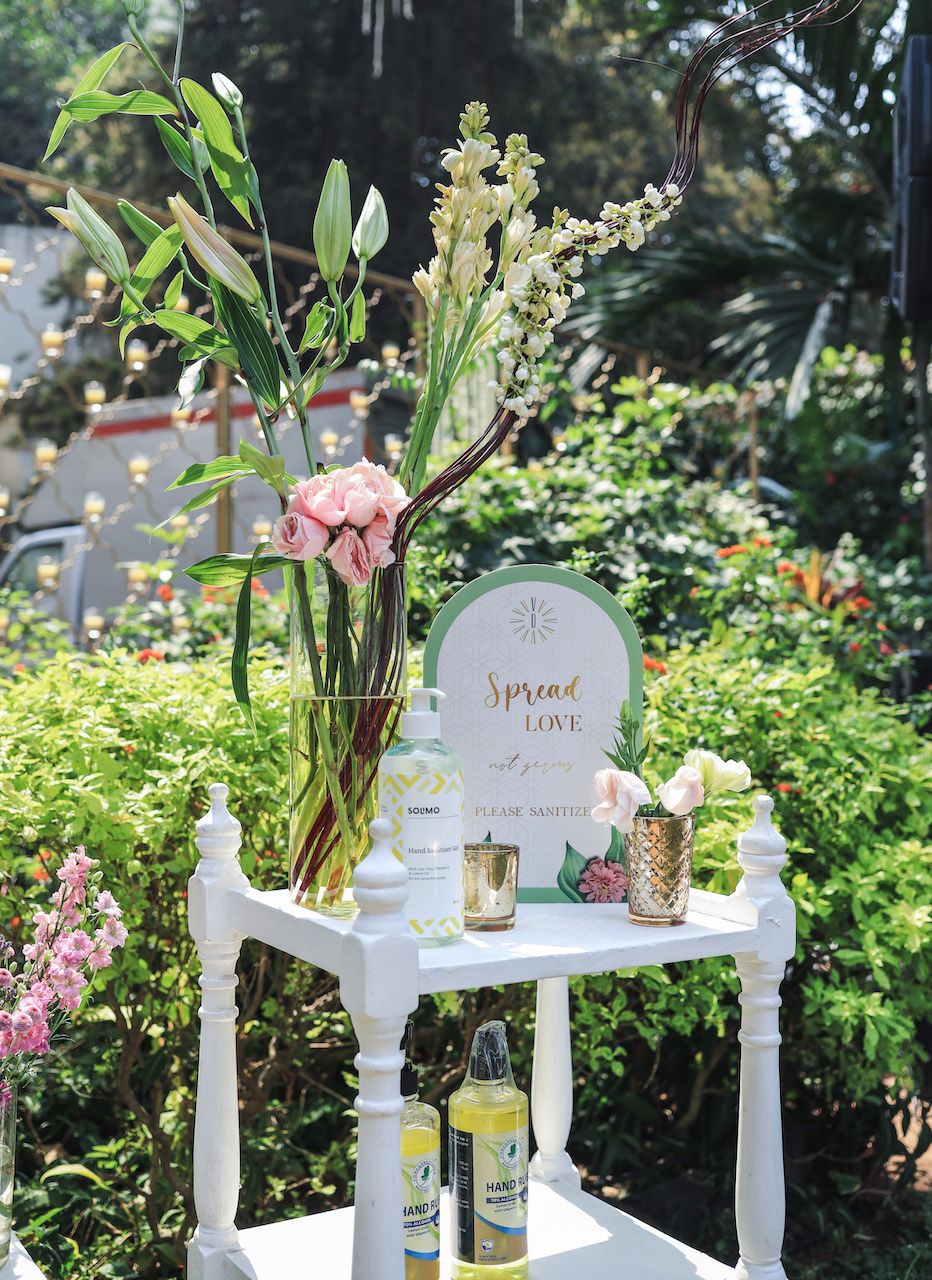 Image via Aash Studio ★ 5
Real Bride Purvi says:
"We got customised masks made for all out guests, with the wedding hashtag embroidered on it, which not only looked cute, but made the photos look amazing too, and the guests didn't really mind wearing them,"
Real Bride Divya says:
"We made sure there was no one else on the jaimala stage during the ceremony- everyone was seated as opposed to standing during the nuptials, otherwise things can get a little too crowded and crazy! We even spoke to the Panditji and kept all the rituals to minimum and basic so everyone doesn't have to gather at one place for very long."
Real Bride Kavita says:
"Since food is one of the main draws at any wedding- we made sure we didn't have buffet style arrangements. Plus, every guests' glass was marked and tagged with their name in the cutest manner, so no one would end up drunk drinking from someone else's glass,"
ALSO READ: Here's How You Can Encourage Social Distancing At Your Intimate Wedding!