Regal Threads is Manish Malhotra's Love for Benarasi Fabrics. Like It?
BY The WMG Bride | 20 Feb, 2016 | 5362 views | 2 min read
Manish Malhotra & Banarasi? Now those are two words we didn't think we would say in the same sentence. While we love Manish's slip-as-they-are georgettes and chiffons and beautiful Kashmiri embroideries and mirror-work lehengas, currently he is on the Benarasi bandwagon. And boy, does he do it right! For those brides looking for a little oomph with a bit of tradition rolled into it - Manish's regal threads collection is everything you have dreamt of.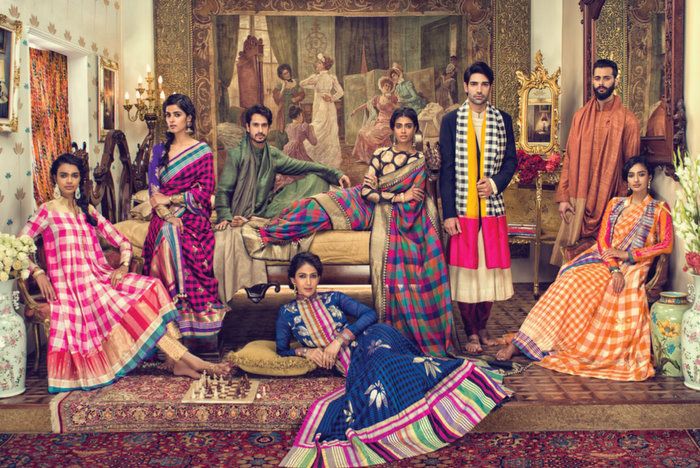 The collection is an ode to  'Make in India' and is the first collection of 2016 from Manish Malhotra that saw the use of Indian heritage weaves. Of course, Benarasi is the trend du jour and everyone from Ekaya to Raw Mango and Payal Khandwala and Ritu Kumar is selling to with their own design sensibility in place. And as we saw, Manish added his own bit in interesting ways to the fabric and the style. First, there is the use of handcrafted fabric – including Benarasi silk, fine cottons, decadent brocades and Bandhini. Then this fabric is beautifully embraced by elegant saris in bold checks, voluminous lehengas and feminine blouses with mirror-work, high-waisted skirts and flowy kalidars. And oh, he really goes bright this time - bright pinks, lime greens, lots of checks, oranges and deep blues. Here are our favourite looks from this collection: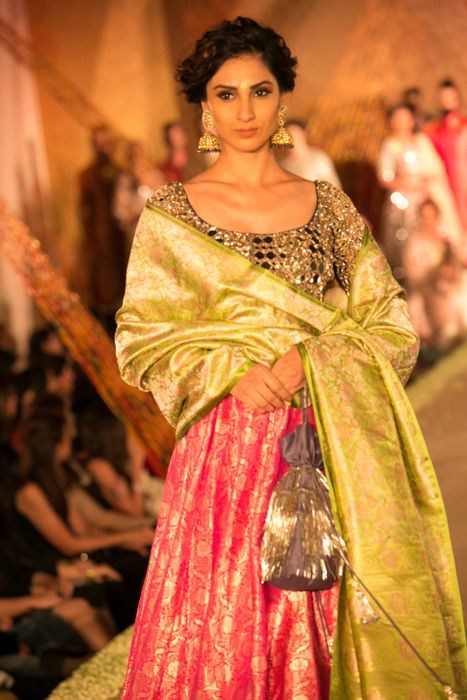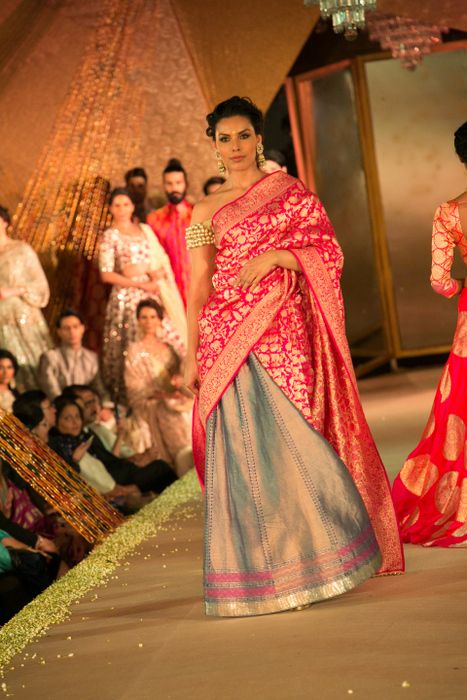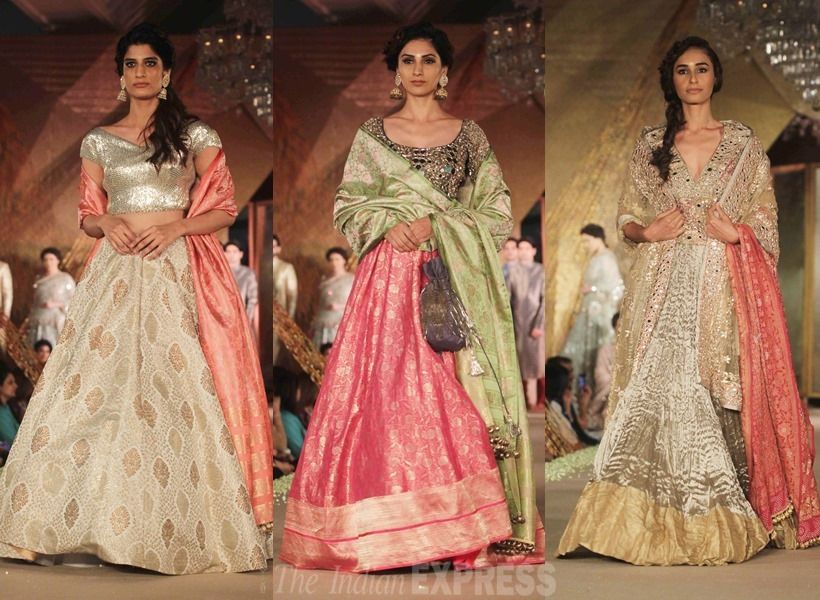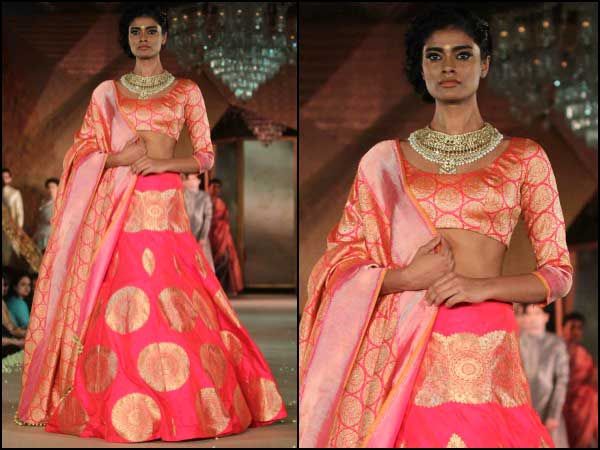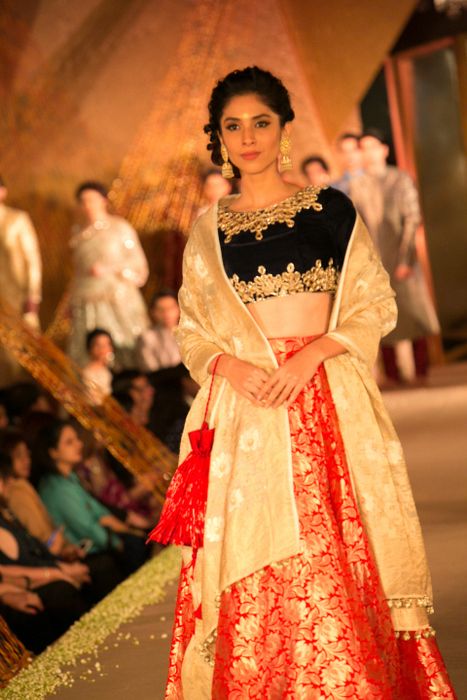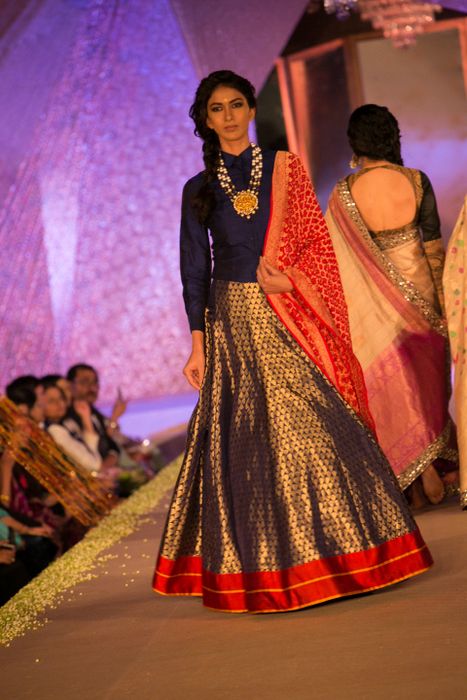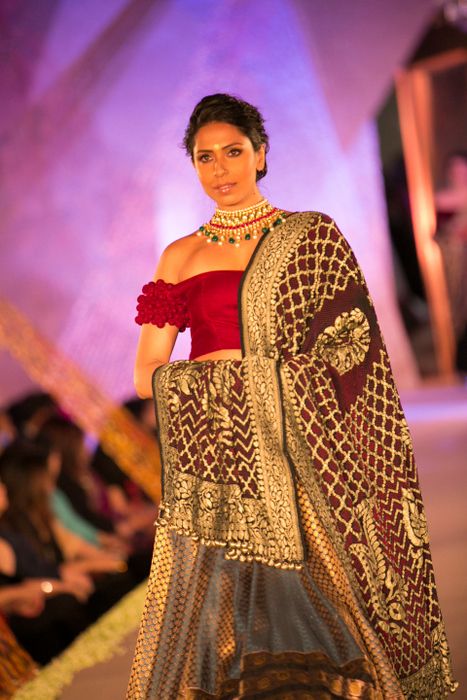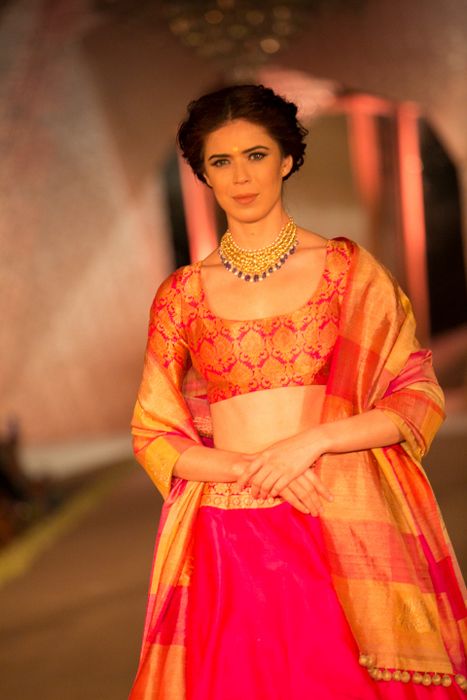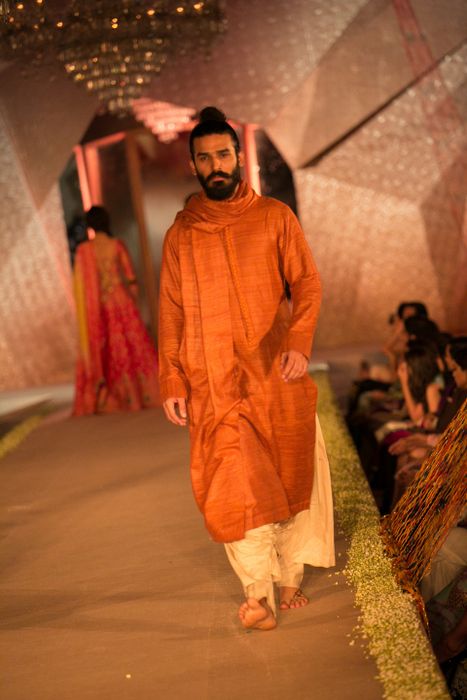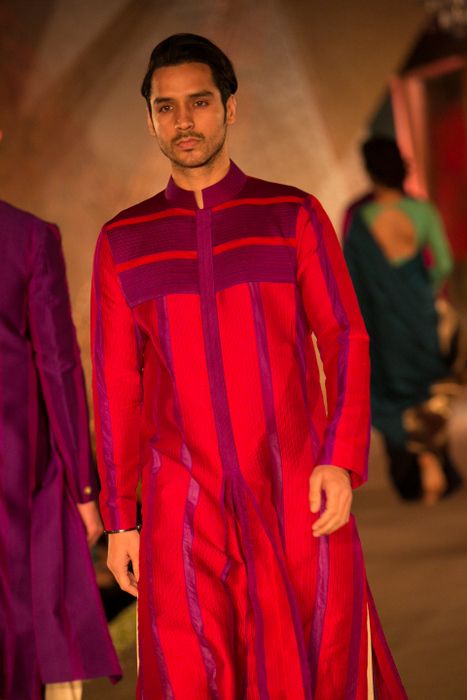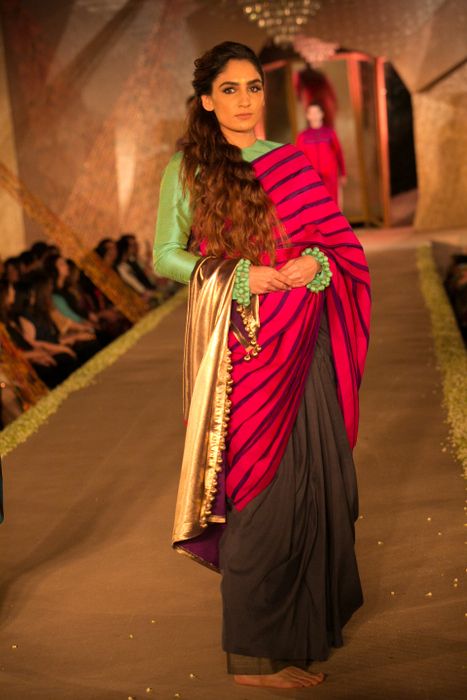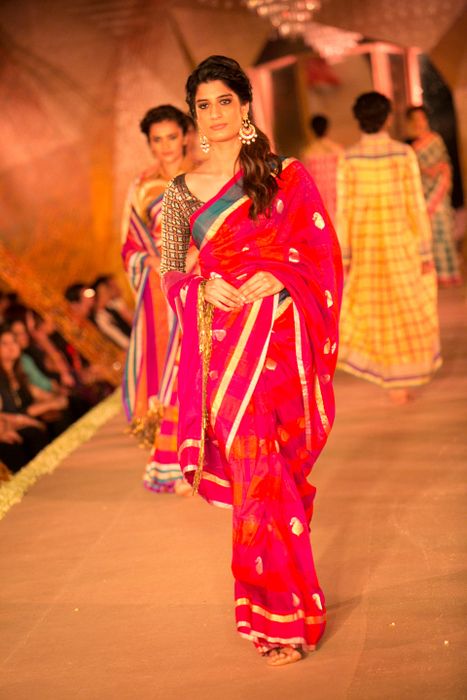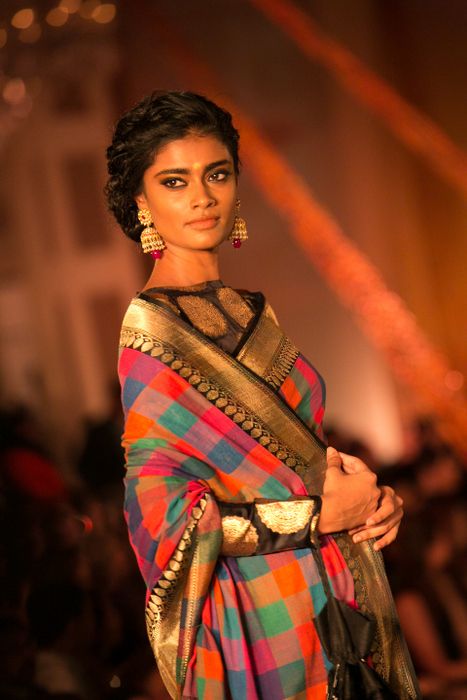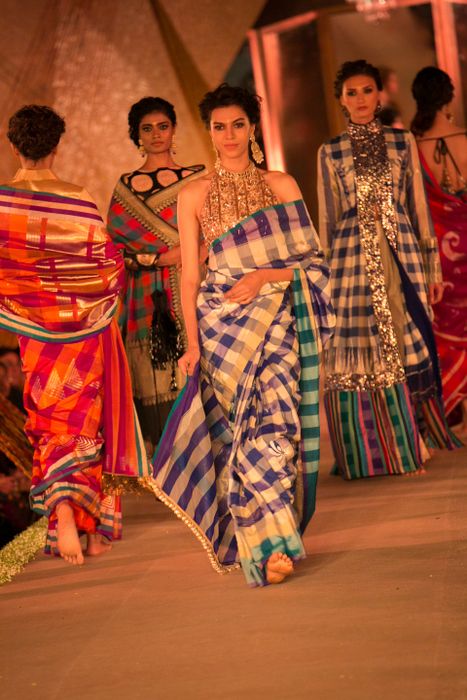 Let us know which outfit of Manish you like. We'd love to know!  
THE REGAL THREADS will be available in Mumbai and New Delhi at Manish Malhotra flagship stores:
Mumbai: Shivraj Heights, Corner of 14th Road & Linking Road, Next To Raj Kumar Jewellers, Khar West, Mumbai 400052
New Delhi: H 5/1 Kalkadas Marg, Mehrauli, New Delhi
 Follow @ManishMalhotra05 for updates on Insta!