Skin 101: How To Get Naturally Glowing Skin
BY Twinkle | 16 Jul, 2020 | 2936 views | 5 min read
The last three months have been a whirlwind for any bride-to-be. But if there's one thing that has slowly become the norm for every bride - it is natural skin care. So, if you're looking for tips on how to get and maintain a natural glow on your skin, this article is just for you! You can take care of your skin at home and make use of the following remedies to ensure that your skin shines like a diamond. ;)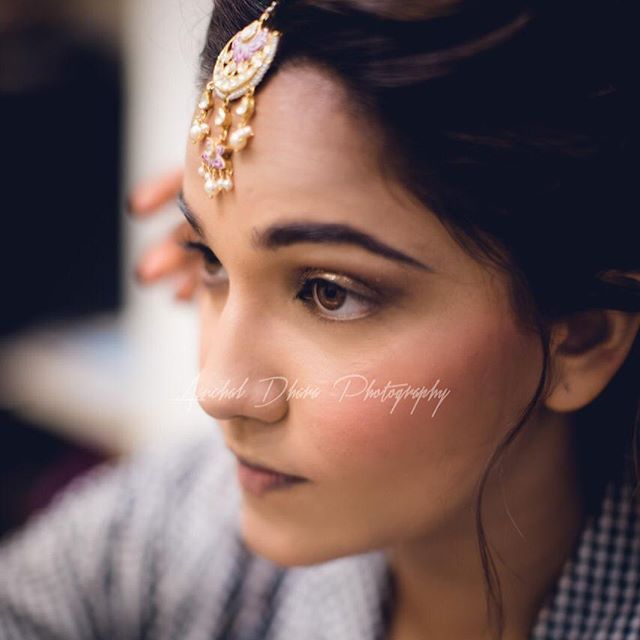 Makeup by @SaherAhmedGandhi
One Day Remedies
We've curated 5 one-day home remedies that can be made from ingredients in your kitchen. Yes, it cannot be easier than this. All you have to do is apply and kiss your skin woes a goodbye. Let's get straight to the remedies.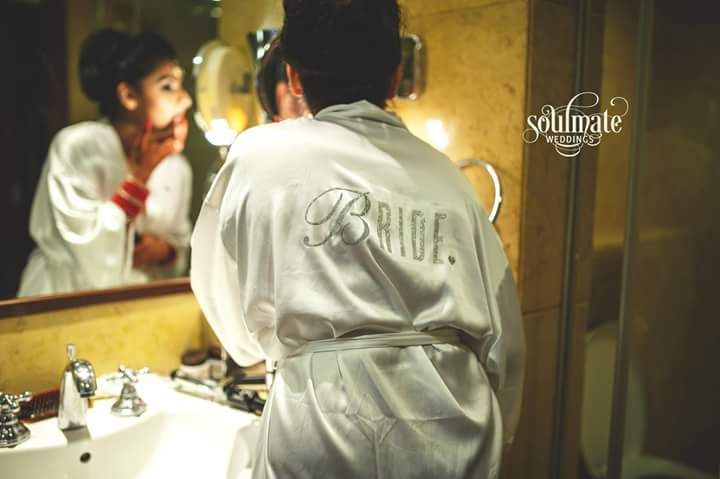 Image via @SoulmateWeddings
Milk + Honey
Milk is indeed a staple ingredient available at every house. Did you know the magical benefits it brings along for your skin? Milk has a melanin-controlling hormone and honey comes with antibacterial agents, which help you get glowing skin in one day. It lightens your pimple marks and also stops newer pimples from popping up on your big day.
How to use?
Mix 1 tbsp of honey and 1 tbsp of milk and gently massage on your face. After 15 minutes, wash your face and notice the difference for yourself! 
Gram Flour (Besan) + Rose Water
This is an age-old trick which works perfectly even now! Besan removes the tanning of your face and works as a natural exfoliator. Besan helps you get rid of the dead skin cells and rose water soothes your skin while giving it a natural dose of hydration. 
How to use?
Mix 2 tbsp of besan with 1 tbsp of rose water to make a thick paste and apply it in circular motion. Leave it for 15 minutes until it dries, rub your skin in circular motion again to remove the mixture or simply wash it off. 
Fruit Pack
Natural ingredients help you get naturally glowing skin! Take any fruit available at your home and make this natural fruit paste for a one-day remedy to get your shine on! 
How to use?
Make a paste of fruits available at home and add 2 tbsp of cream or malai. Add a few drops of lemon and apply it on your face. Let it rest on your skin for about 20 minutes before washing and you will see a noticeable difference.
Haldi + Yoghurt + Lemon
Haldi is a powerful antioxidant, which helps to brighten up your skin and rejuvenates it. It is the perfect remedy for glowing skin in a day's time for girls with oily skin type. 
How to use?
Mix one teaspoon of turmeric and yoghurt along with 2 teaspoons of lemon juice. Apply it on your face and massage it gently. Wash it after 10 minutes to see the difference.
Sandalwood + Cucumber + Rose Water 
Remember how every salon puts a cucumber on your eyes during a facial? Yes, it's not just for fun but it really helps. Cucumber keeps your skin hydrated and it has the same pH levels as our body, thereby it boosts skin brightening. The sandalwood powder will help lighten the dark spots and rose water will rejuvenate your skin. If you have sensitive and oily skin, this pack is perfect for you! 
How to use?
Grate a cucumber, add 1 tbsp of sandalwood powder and rose water. Apply this mixture on your face and keep it for about 30 minutes before rinsing. 
One Week Remedies
Just like Rome wasn't built in a day, it is difficult to get absolutely flawless skin in a day! We've also curated some home-remedies that need about a week's time to show its magic on your skin.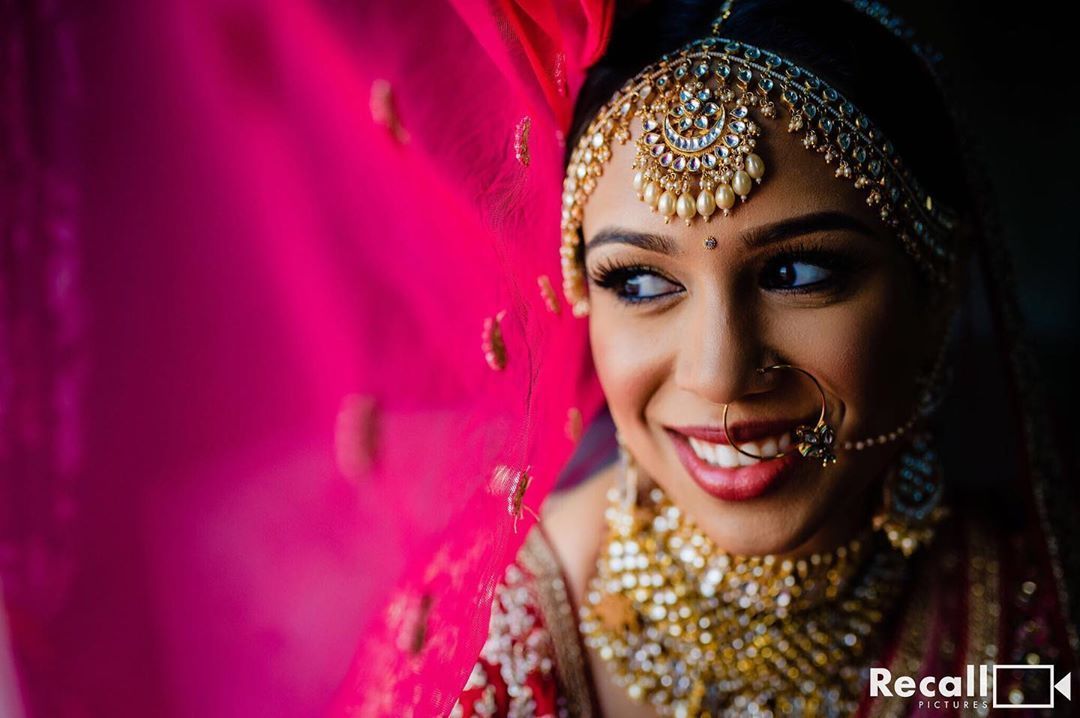 Image via @RecallPictures
Papaya Peel
Papaya is a popular natural ingredient used in K-beauty products. It helps you reduce dark spots as well as rejuvenates dead skin cells, due to the goodness of alpha-hydroxy acids in it. 
How to use?
Take some slices of papaya and mash them. Apply it on your face and allow it to stay for 20 minutes. Do it consistently for a week's time to notice a change. 
Oatmeal Mask
Oatmeal is an excellent exfoliator and helps your skin rejuvenate as well as glow with repeated uses. Your skin will not only feel fresh but you will also notice it brightening up! 
How to use?
Add some cold milk to a handful of oatmeal. Mix it well and apply the paste on your face. Scrub your face for about 5-1 minutes and then wash it off. 
Orange + Rose Water
Orange peel contains antioxidants and gives you a brighter skin in no time! With its anti-bacterial and anti-microbial properties, it works wonders on oily and acne-prone skin.
How to use? 
Take dried orange peels, grind them into fine powder and mixed with milk or rosewater. Apply it on your skin and let it rest for about 5 minutes before you wash it away.
Apple + Honey
Apples contain the goodness of malic acid that helps to lighten your skin as well as boosts collagen. This fruit is rich in alpha hydroxy acids that help you to achieve a radiant skin. Plus, we all know the benefits of honey already, don't we? It's indeed a power packed combo that will surely give you glowing skin within a week. 
How to use?
Mash an apple and add 1 tbsp honey. Leave it on your skin for 5 minutes and rinse it off. 
Glycerine mask
Glycerine offers a wide range of beauty benefits and can be used to against  every skin issue. A mixture of sugar and alcohol, it is considered to be one of the most effective ingredients to treat dry and dehydrated skin and give you a glowing skin instead.
How to use?
Mix equal amounts of glycerine and petroleum jelly and apply it to your skin or the affected areas. Wipe off with a damp cloth after 20-30 minutes.
For more skincare and wedding related inspiration, download the WedMeGood app.