Skincare Expert Reveals - A Budget Bride's Plan To Glowing Skin!
BY Apoorva | 24 Sep, 2019 | 4525 views | 5 min read
Glowing skin is the top priority for any bride to be. To have flawless and super-plump skin is something that every bride is trying to achieve through her diet as well as lifestyle. But it's not easy or affordable. Every week there is a new moisturizer or serum or skin treatment that costs a bomb. So what do you do when you are on a budget? We asked Dr.Harshna Bijlani, Medical Head of The AgeLess Clinic & Celebrity Skin Expert on a budget friendly and simple plan for glowing skin and here's what she suggests!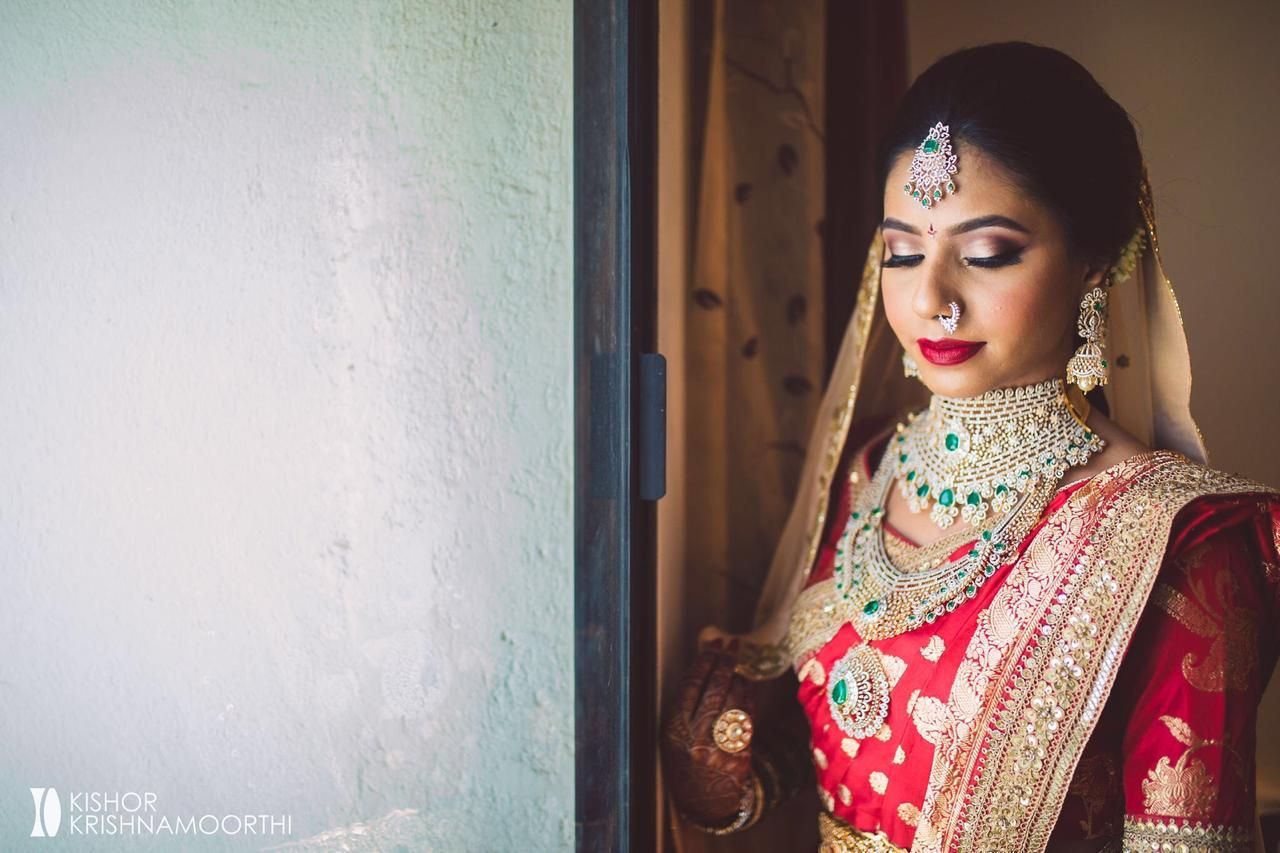 Image via Make-up by Afsha Rangila★ 5
4-6 months before the wedding is the time to change your lifestyle and give it a healthier body and skin loving tweak. How you lead your life has a huge impact on your skin, so start eating well, exercising, de-stressing (by now you know how stressful wedding planning can be) and overall taking better care of yourself
Watch That Weight
To get in shape for your wedding day, one should start to watch their weight at least six months prior. Maintain a proper diet; eat in moderation, no fad diets. Exercise regularly.
Have A Healthy Lifestyle
What you eat reflects on your face & body. For a clear skin acne free skin start avoiding dairy based products and sweets. Eat green vegetables and fruits for glowing skin (but remember to not overcook the vegetable eat them as raw as possible). Get your share of the beauty sleep now. Try to get at least 8 hrs of sleep and don't forget to drink lots and lots of water. Get a regular blood test.
Get Professional Help
Visit a trusted skincare clinic and ask them to make a customize treatment and home-care plan
Here are some budget friendly treatments that you can opt for and what they do for your skin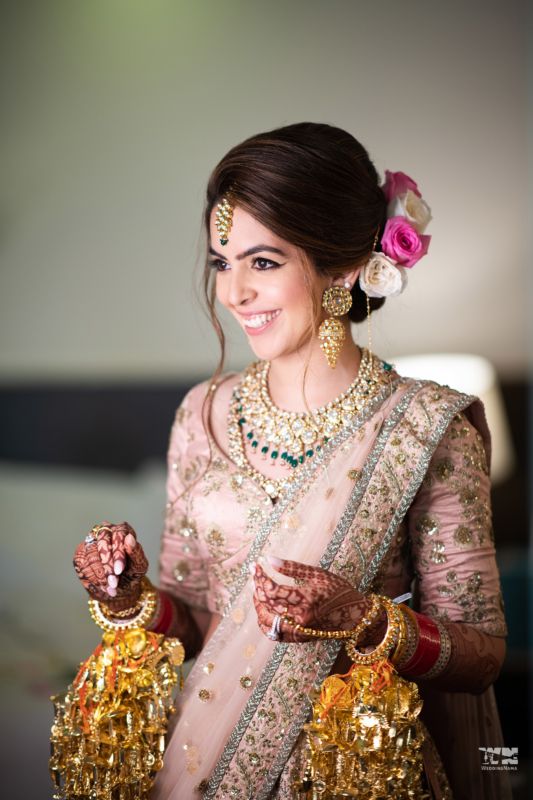 Image via Sana and Sidhant's Real Wedding
For A Glowing And Healthy Skin
Go for the AgeLess Vitamin Booster™ Drip Bar that costs Rs.2500 per session. We believe in a taking a holistic approach to skincare, you need to take care of the inside of your body to feel and look great on the outside. Your skin needs vitamins and nutrients just as much as your body does. We deliver all the nutrient your body needs at a cellular level for better absorption. With our vitamin rich all-your-body-needs concoctions say hello to a healthier radiant you, inside out with a lovely glow.
For Pigmentation
Pigmentation is one of the biggest concerns that we as Indians face, due to our positioning in the tropics, we tend to pigment more that we tend to wrinkle. To reduce pigmentation like sun spots, tanning, etc., you can use a combination of treatments like peels, lasers, medi-facials and so on. The most popular bridal treatment for pigmentation currently is PicoSure® for pigmentation, open pores, skin texture, skin tightening and even-toned brighter skin! It's priced around Rs.14, 000 for full face which is perfect if you are looking at an all in one treatment instead of multiple ones. It is considered the ultimate laser for unmatched results not only for pigmentation but also for open pores, dramatically improved skin texture and skin tightening.
For Acne
With the big day getting closer, don't pick on acne, they can spread and it will be difficult to get rid of the scars so close to the wedding day. Maintain a good clean diet (avoid dairy and sugar), regular clean-ups, a good skin care regime with salicylic acid based cleansers go a long way to help keep your skin acne free. If acne does develop, use a cream containing Benzoyl peroxide. If you're still breaking out, discuss getting on an oral prescription with your doctor and opt for Clearskin Laser that helps destroy acne causing bacteria and reduce the reoccurrence of acne which is priced at Rs.3,500 onwards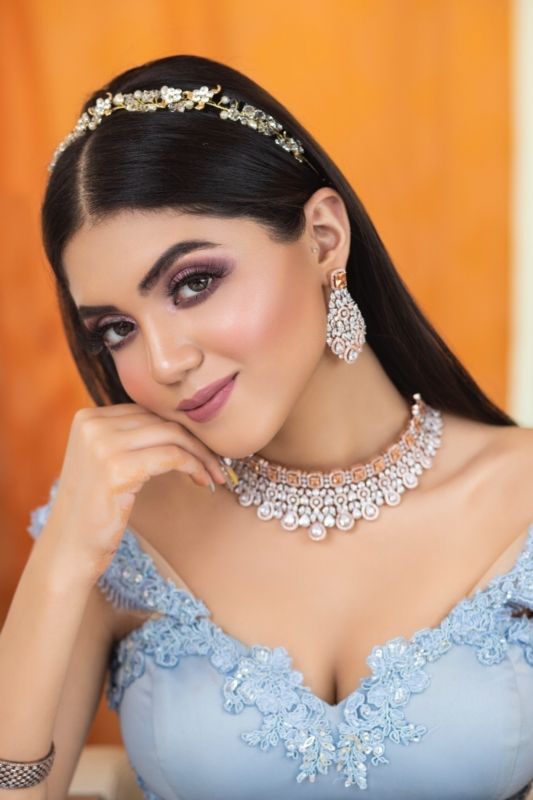 Image via Rashi Sehgal Official★ 4.8
For Acne Scars
If you have acne scars, you may want to start treating it 6-12 months prior depending on whether they're acne scars (pits) or marks lefts behind post acne. The popular treatments for acne marks and scars are Ageless Stem Cell Face treatment (advanced version of PRP), Venus Viva (RF technology for skin resurfacing). Venus Viva is priced at Rs.6,727 onwards depending on the skin damage.
Medi-Facials And Clean-Ups
Even if you already have clear skin, wedding is the one time where you need a little booster. The Ageless Super Star Anti-Ox Facial which uses a special Mesojet to deliver super anti-oxidants like idebenone (4 times stronger than vitamin C) and other amazing ingredients into your skin for the ultimate bridal glow. You can follow this up by creating a customised package of skin loving facials/clean-ups that you can do every month for the months leading up to your big day. (Facial prices would depend on the service opted for, our clean-ups and facials start from Rs.2250 onwards)
These are some of the thing you should consider while planning your bridal skincare routine on a budget!