Some Interesting Favor Ideas For The Intimate Weddings
BY Meenu | 24 Nov, 2020 | 1839 views | 3 min read
Though we are seeing the govt scaling up the number of people who can attend a wedding, that number seems to be fluctuating. And we're seeing more and more couples opting for small gatherings, with their closest of friends and family over big fat Indian weddings anyway. So, what about favours for an intimate wedding? Favours are the best way to thank the guests attending your wedding, and your loved ones for their constant supoort throughtout the wedding planning and the wedding itself!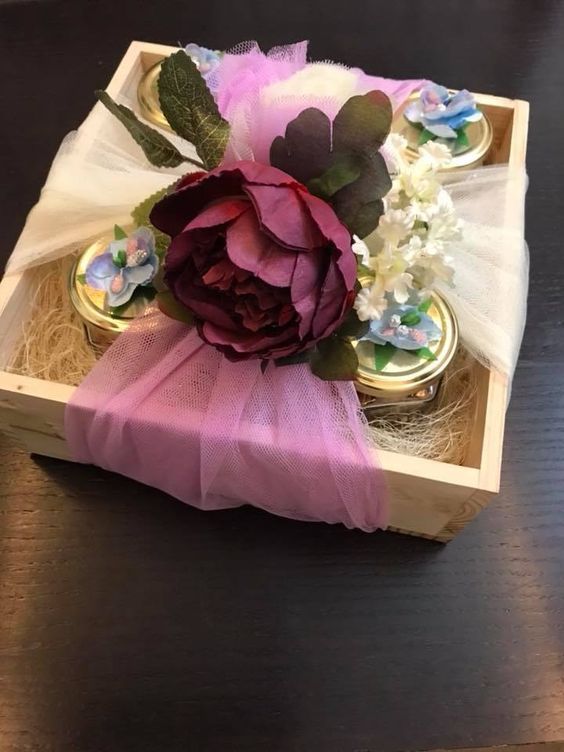 Image Via: Bespoke Storiez
When you are thinking of a wedding favor to give your guests try to include an element of you in it.
Here are some wedding favors that sure would put a smile on our faces.
Masks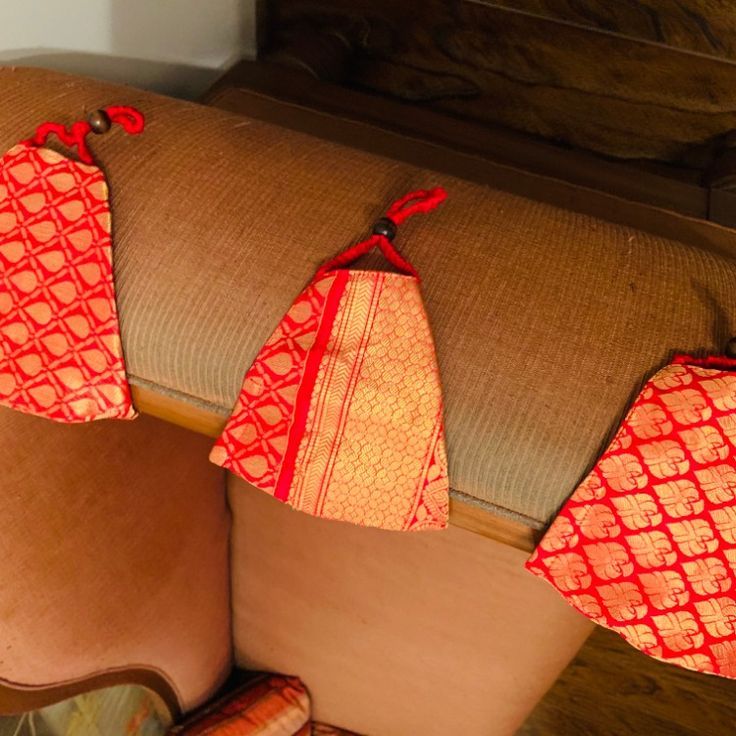 Image Via: Pinterest
It is the mask mandate year. So how about some special masks done in silk? Or some embroidered ones? If you have a theme for your wedding this is all the more ideal. Add some bottles of sanitizers and the addons. Personalize it for more glam. This is a legit mandate this wedding season you guys. You can add this to your other favors!!
Sun Glass Case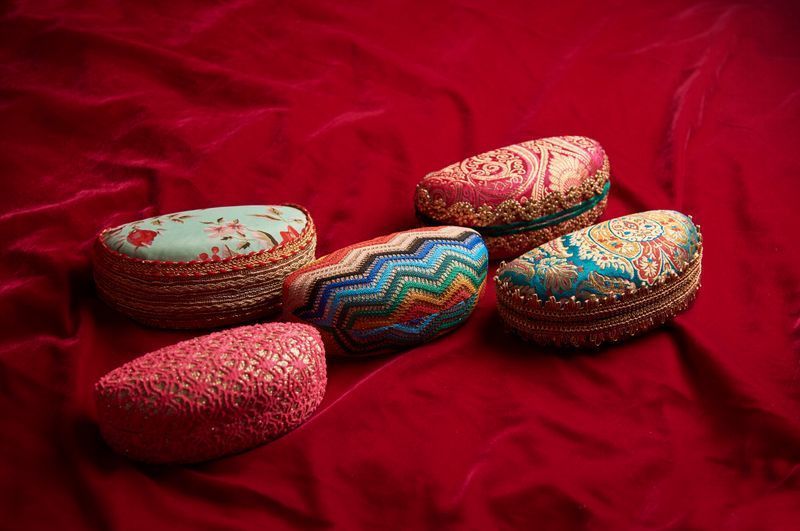 Image Via: Pataree
When you have a stayacation wedding such wedding favors are so cul!! You are giving your guests proper vacay vibes too!! These ethnic sunglass cases from Pataree are perfect for both guys and girls!!
Potlis and Clutches/ Luggage Tags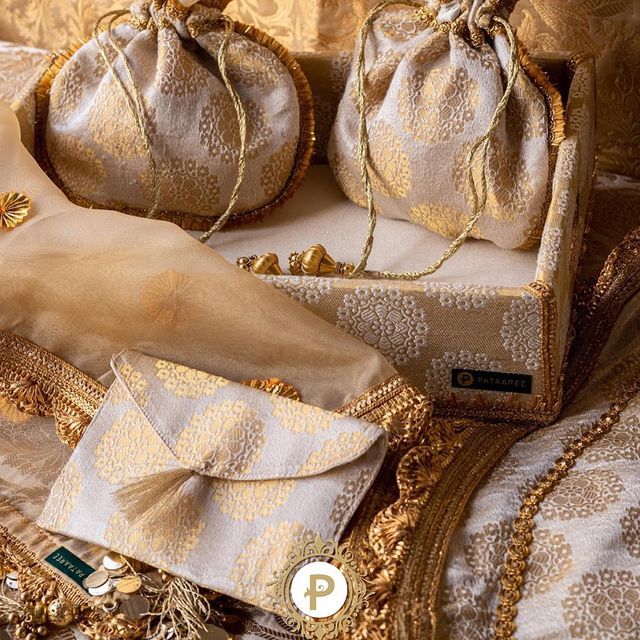 Image Via: Pataree
A favor that never disappoints. When in doubt just pick these up!! You have so many options to choose from. You can choose these potlis for the women and opt for luggage tags for the guys. You can also think of some interesting wallets if you have very less guests.
Gotta Patti Rings and Bracelets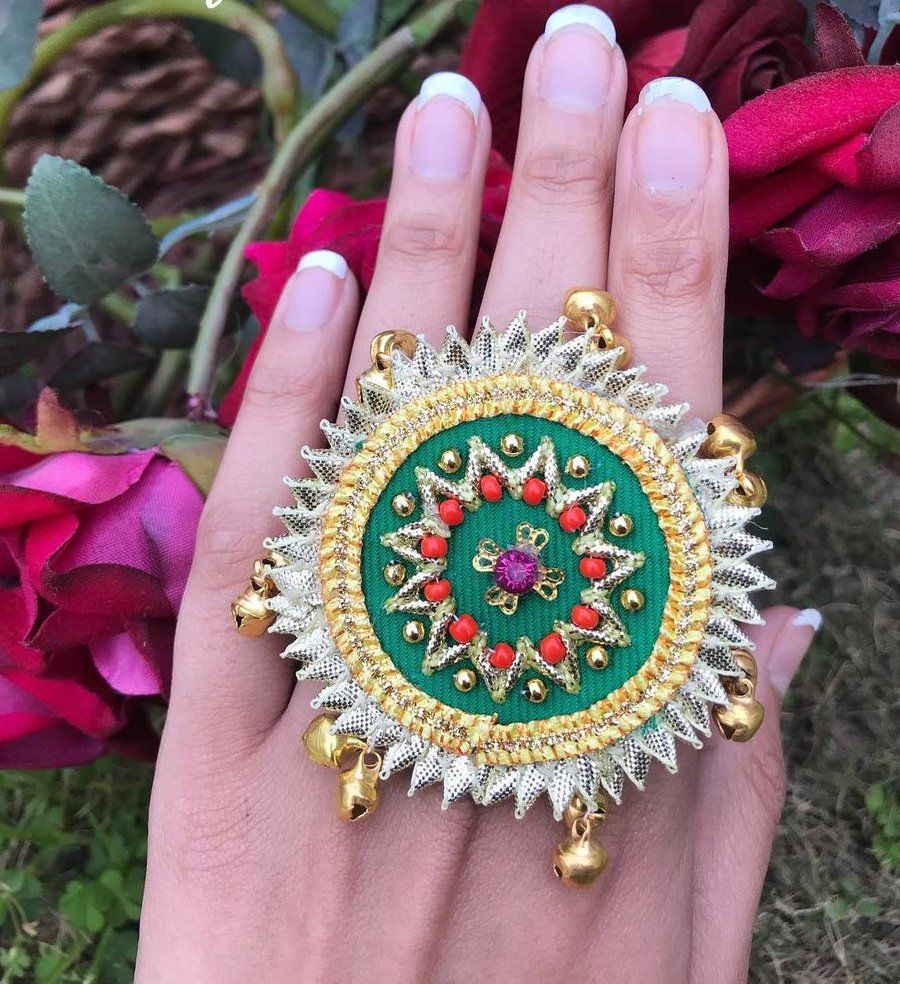 Image Via: Box Of Traditions
Another perfect mehendi favor these rings and bracelets complement the mehendi and makes for some fancy pictures too!! You can add in a parandha too if you like!!
Exotic Tea Or Coffee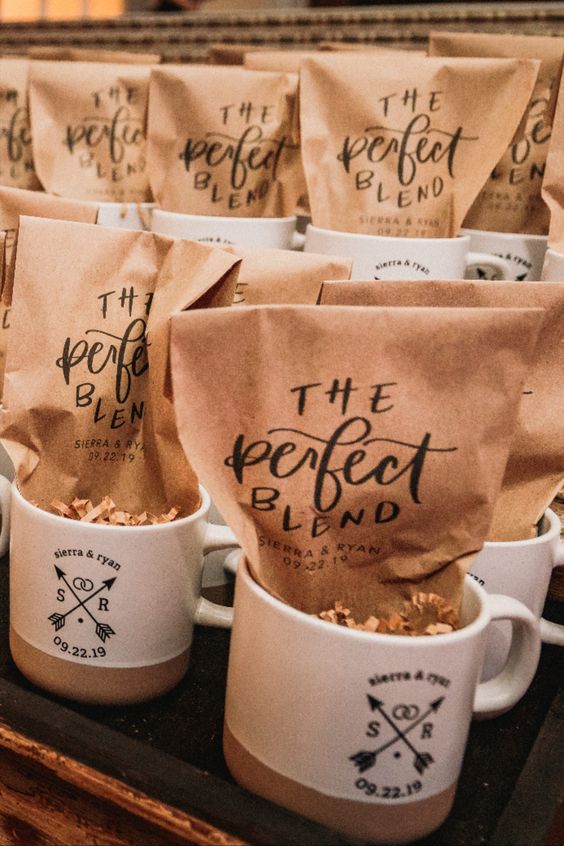 Image Via: Chado Tea
Nothing like a hot cup of coffee or some heart warming tea. Choose an exotic blend and gift it to your guests.
Macarons Or Handmade Chocolates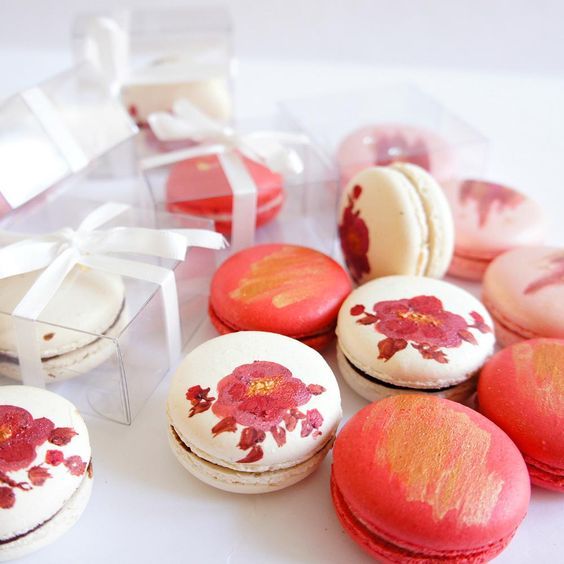 Image Via: Pinterest
We love these sweet treats and we cannot lie!! Hand painted macarons and handmade chocolates have our heart. With the social distancing and craziness going around something sweet would bring a smile to your guests.
A Shawl/ Wrap for women and Bow Ties/ Pocket Squares For Men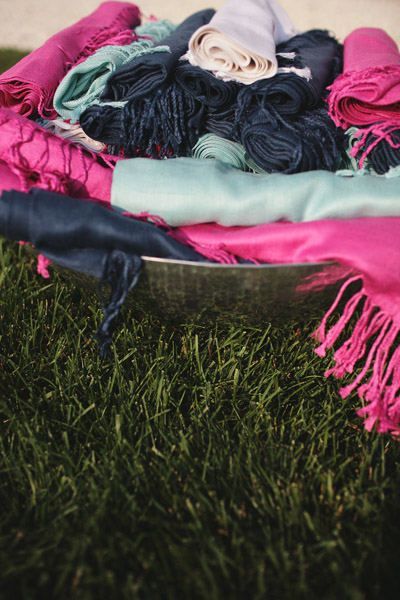 Image Via: Lisa Rigby Photography
When you have limited guests isn't it nice to make the feel special? How about some silk wraps or shawls for the ladies and matching pocket squares or bow ties for the men? We love!!
 Parasols and Hand Fans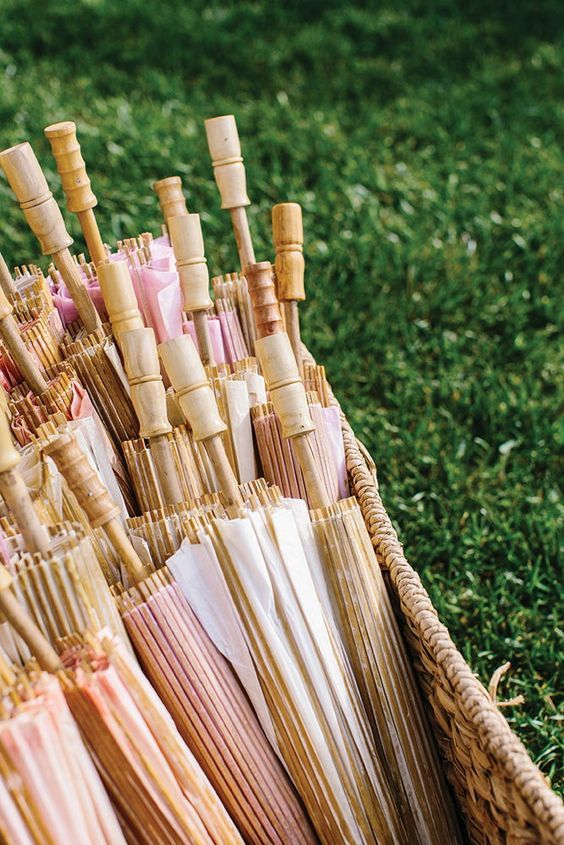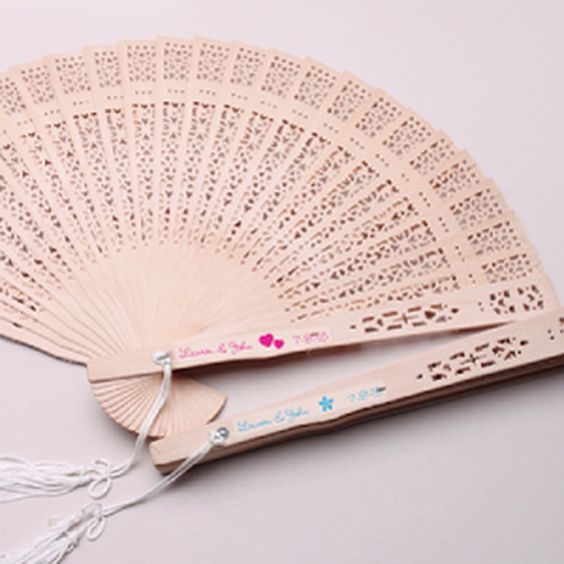 Image Via: Favors and Flowers
Another great thought if you are having your wedding in one of those dreamy resorts where the sun is just right. Make it old school with some parasols and hand fans. If you have a theme that matches your favors oh wow!!
Ittar, Small Vials Of Fancy Perfume
Image Via: The Perfume Bar
This is a perfect giveaway. You can choose it to be a mehendi favor or give it at the wedding. You can also have DIY Perfumes as an activity for your intimate mehendi! The guests can make their own perfume, and carry it home in monogrammed vials.
To check out more favor ideas that would work perfect when you are sending out your wedding invite, you should see this.
Are you a wedding guest wondering what would be the best gift for the newly married couple? Fret not we have you covered right here.