Stage Backdrops & Mandap Alternatives For An Intimate Wedding
BY Sakshi | 24 Jul, 2020 | 26101 views | 2 min read
If you're having an intimate wedding, then you might not want a full blown mandap or stage to do the honours- you'd want something light, simple yet elegant to say your 'I Do's' with simplicity, but fancy enough to make the photos look elegant and wedding-like. So we have some stage decoration ideas for weddings here for you to consider, some which can be easily setup, some which can be DIYed- like simple stage decoration at home, and some which can even work for an apartment or a backyard!
Simple Mandap Setups
Here are some simple mandap setups which you really can't DIY, but they look good and pretty enough for an intimate wedding.
This adorable mandap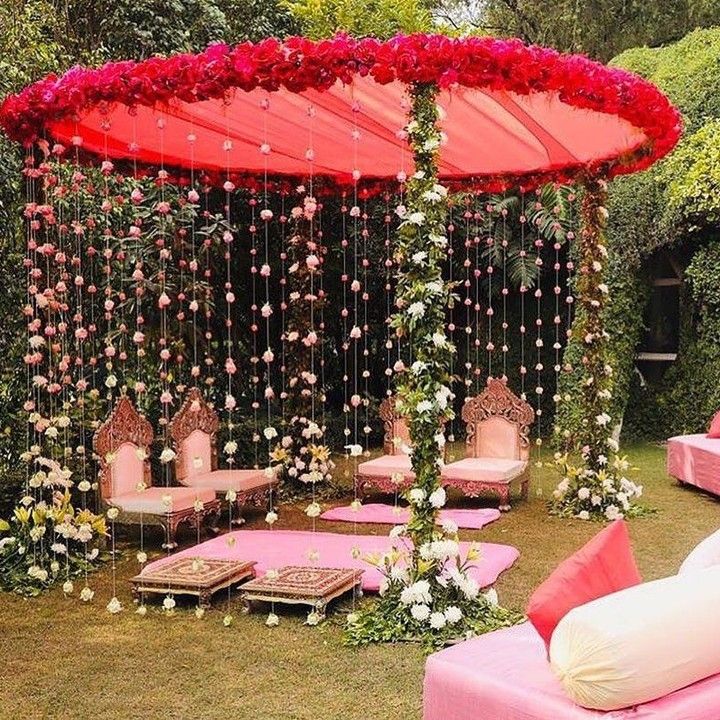 Image via Tinselle★ 4.7
If you're having a backyard wedding and wouldn't mind splurging for a mandap, then this is a setting that we absolutely love!
Rustic and modern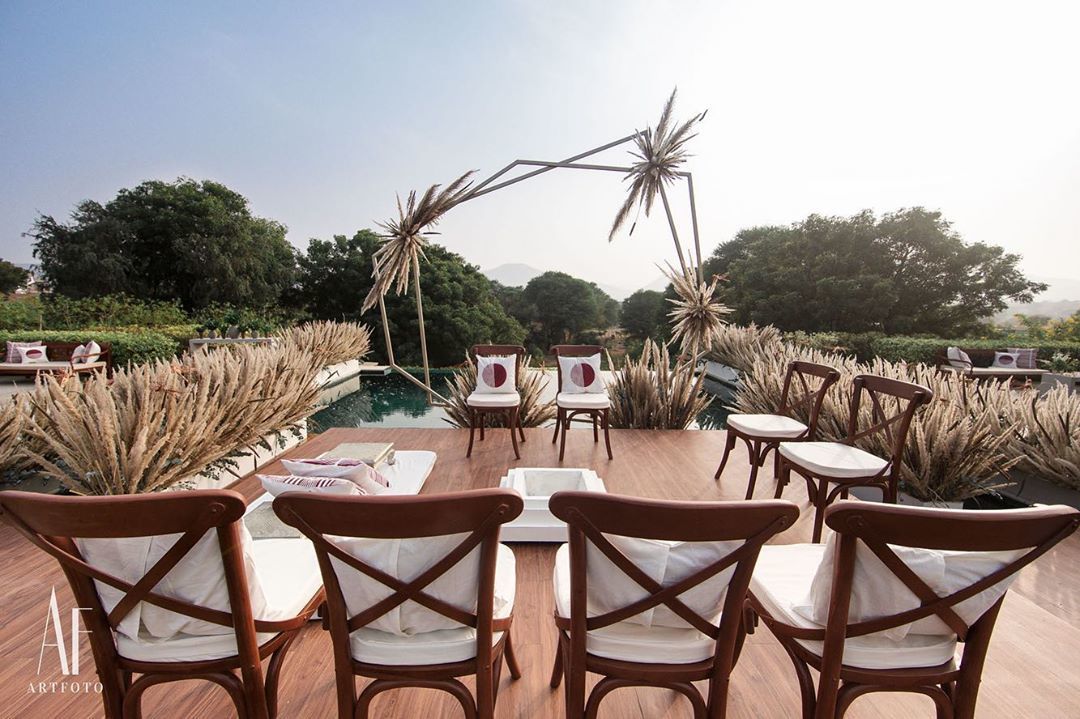 Image via Artfoto Studios★ 5
So minimal and modern! Love how no-fuss it is.
Something traditional for a backyard wedding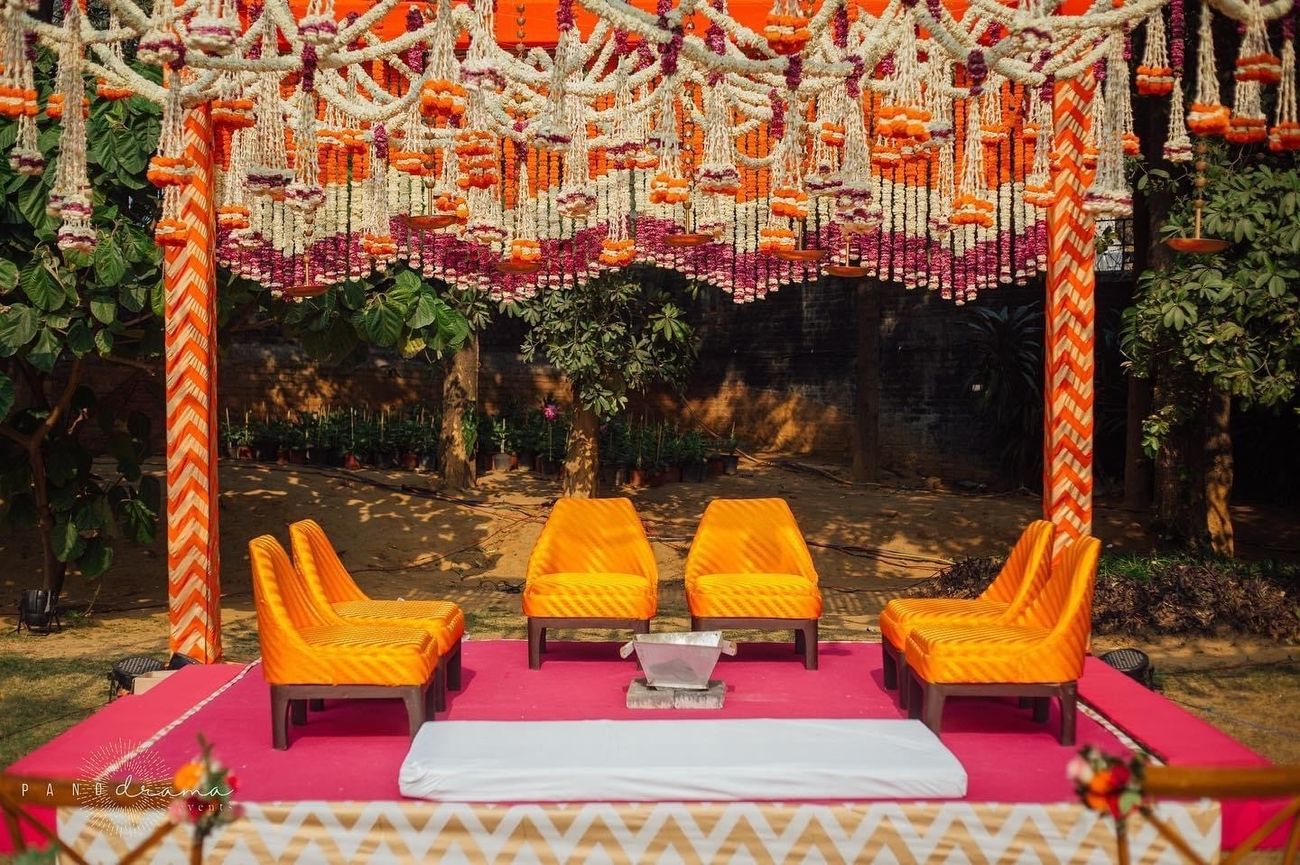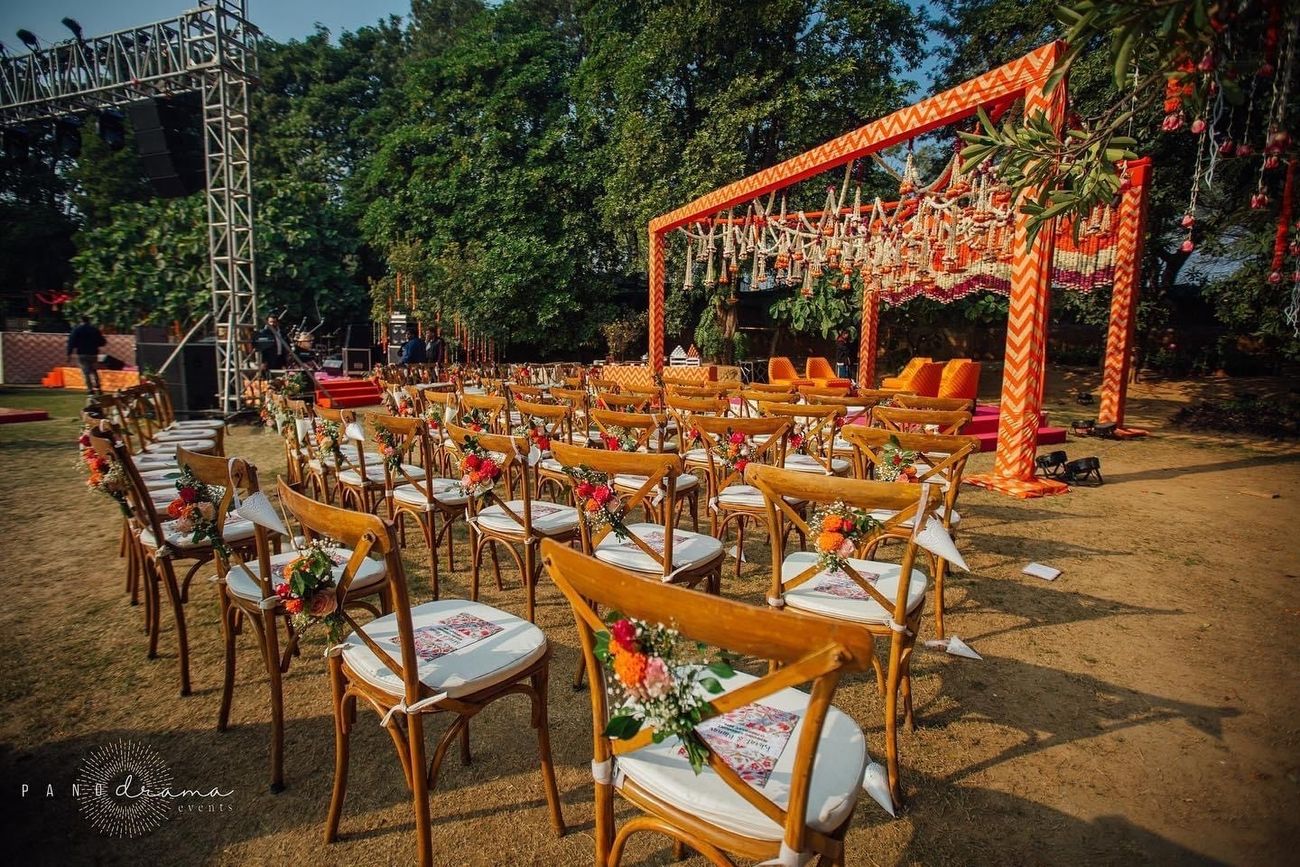 Image via The Design Atelier★ 4.8
If you want to go a little more grand, then this mandap with the matching chairs is pretty perfect.
Or something with a small stage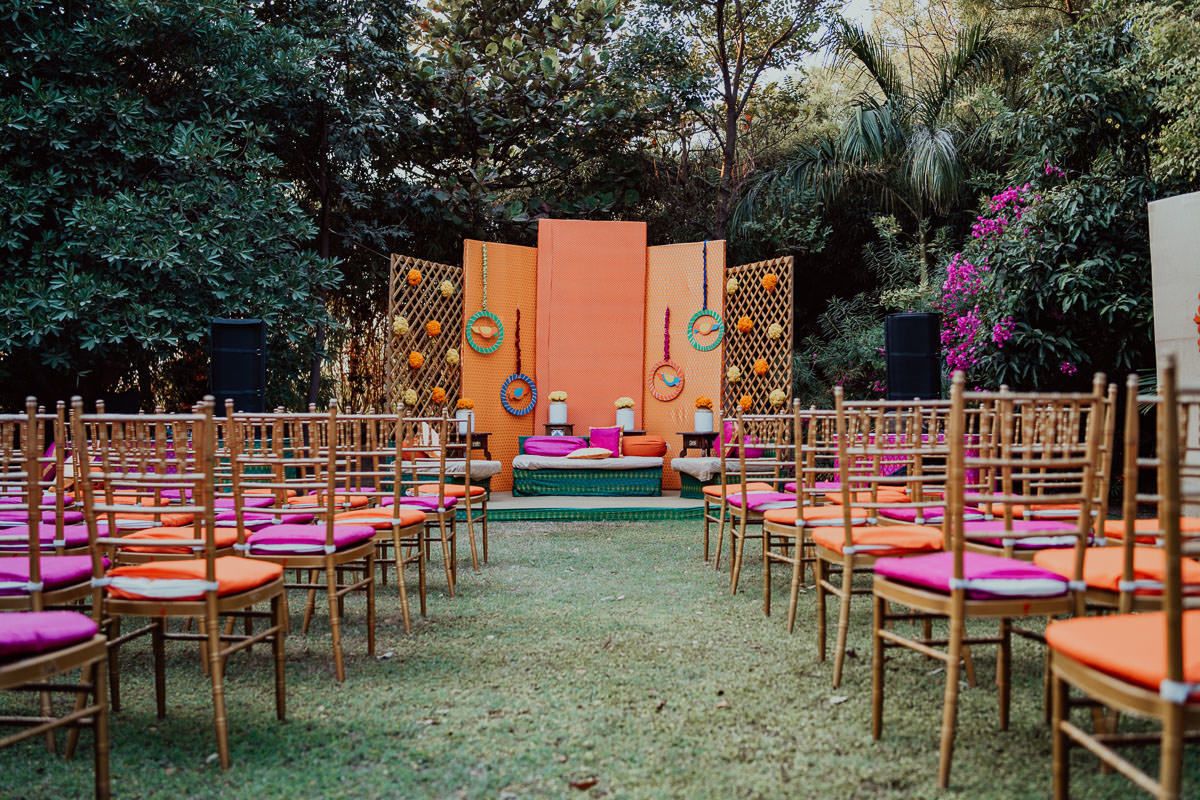 Image via Papertales Studio★ 4.8
How adorable is this colour theme and the decor?
DIY Setup Ideas
If you're looking for something a little simpler, simple mandap or stage decoration ideas which can be DIYed with some inspiration in your apartment or a small balcony, then here are some nice ideas that we loved.
This simple setup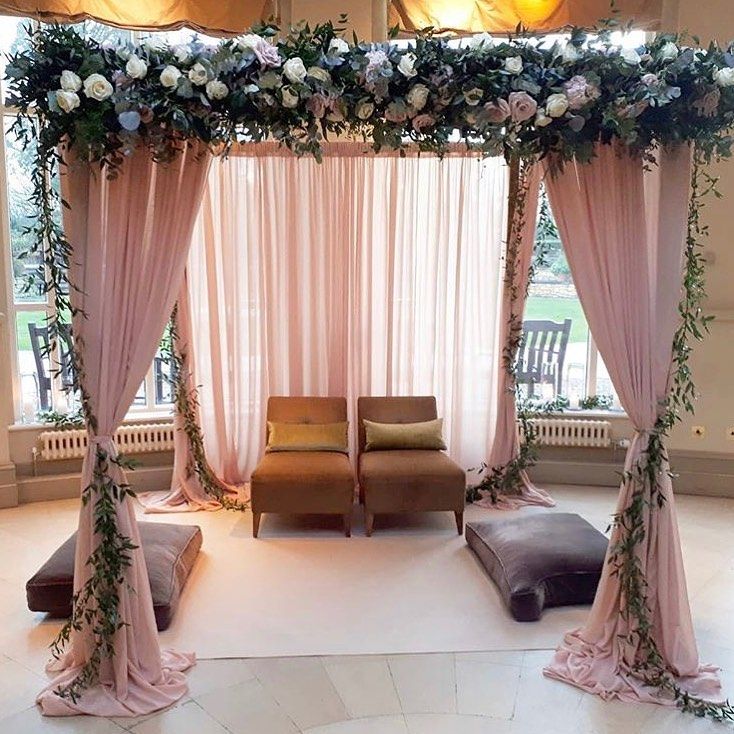 Image via the_happy_mandap_people
How cute is this indoor mandap with the simple drapes? Love the minimalistic look and the modern feel.
Sheer curtains with fairy lights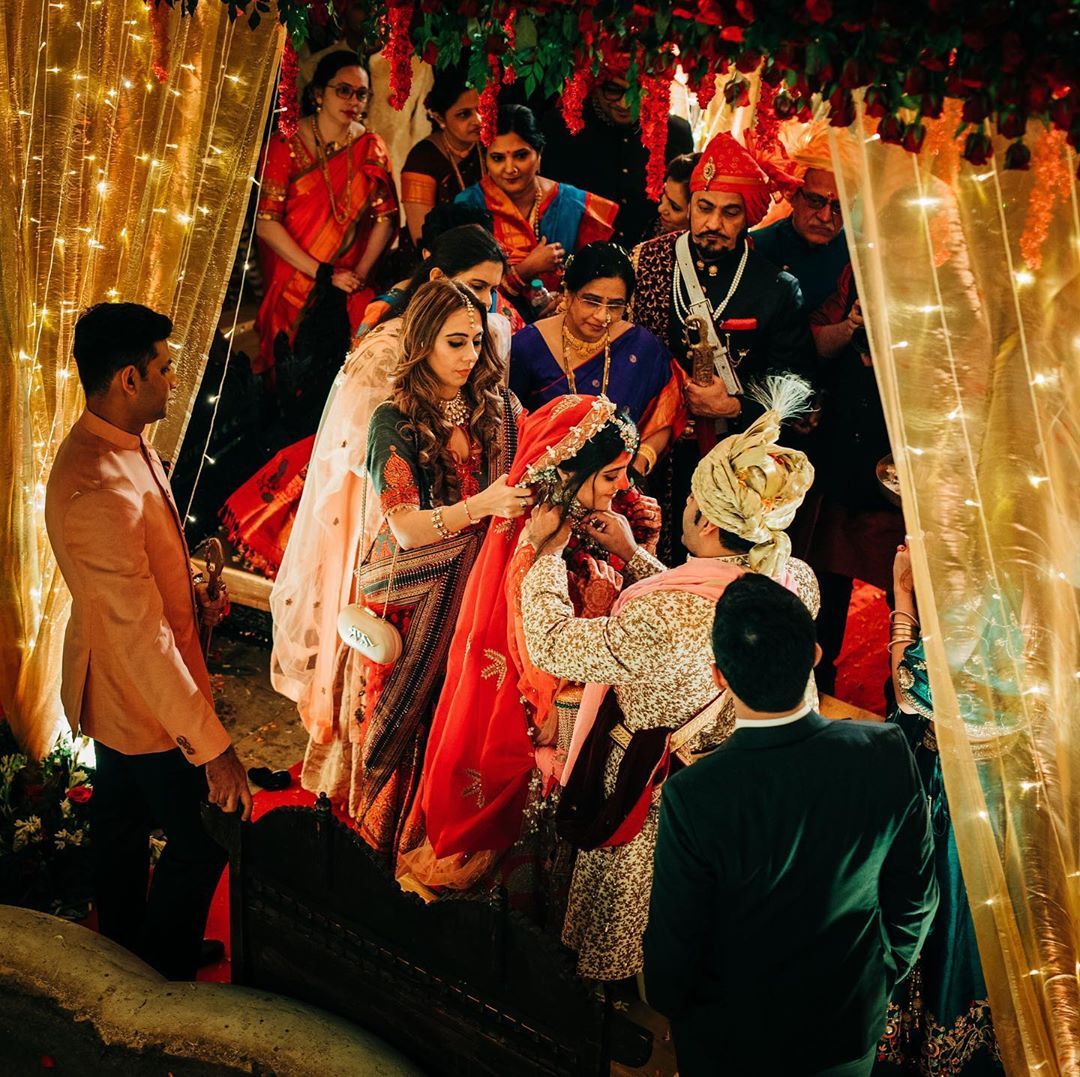 Image via Gautam Khullar Photography★ 4.8
A simple idea which stands out and makes any background look cozy and happy!
A nice big painting or rug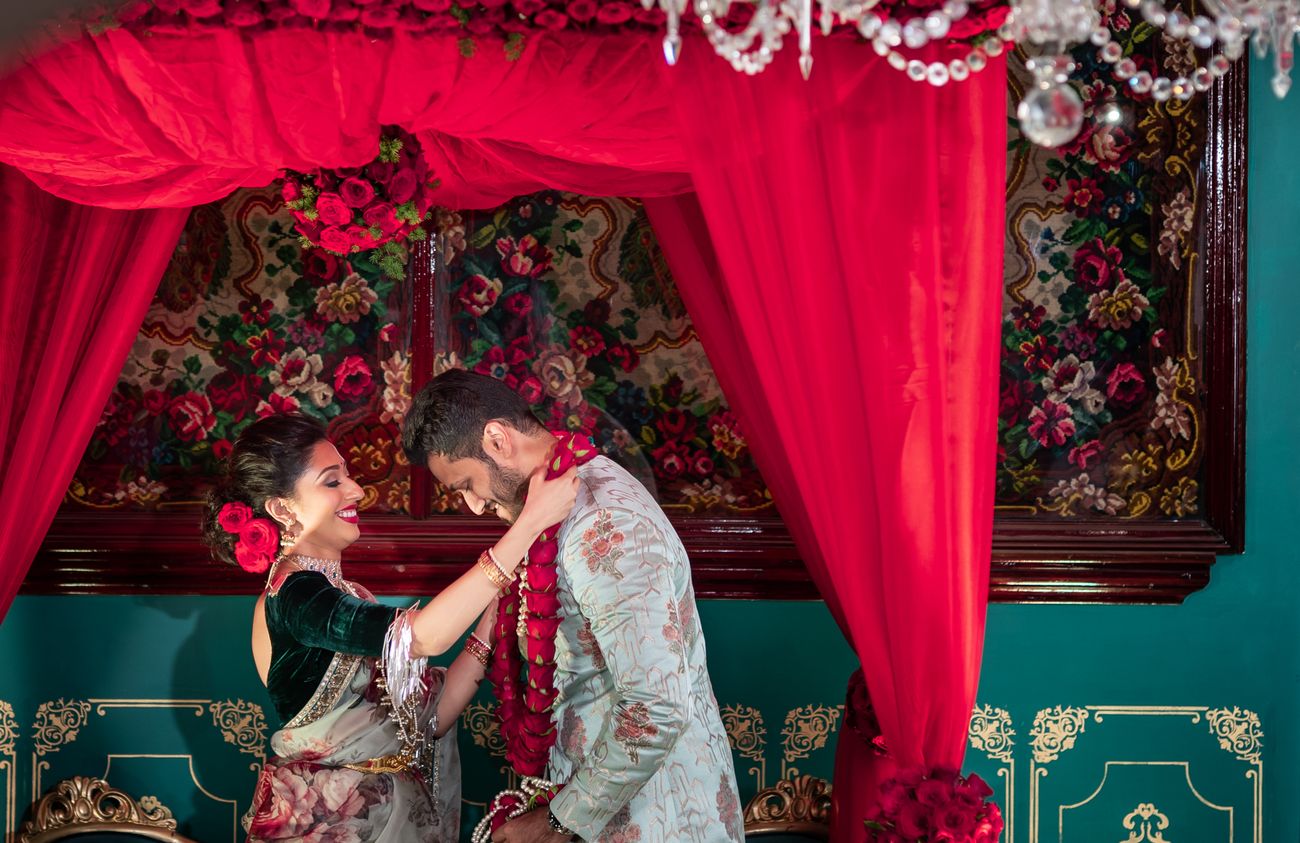 Image via Cinnamon Pictures★ 5
Use drapes like this couple to make it stand out even more.
Floral strings which look cute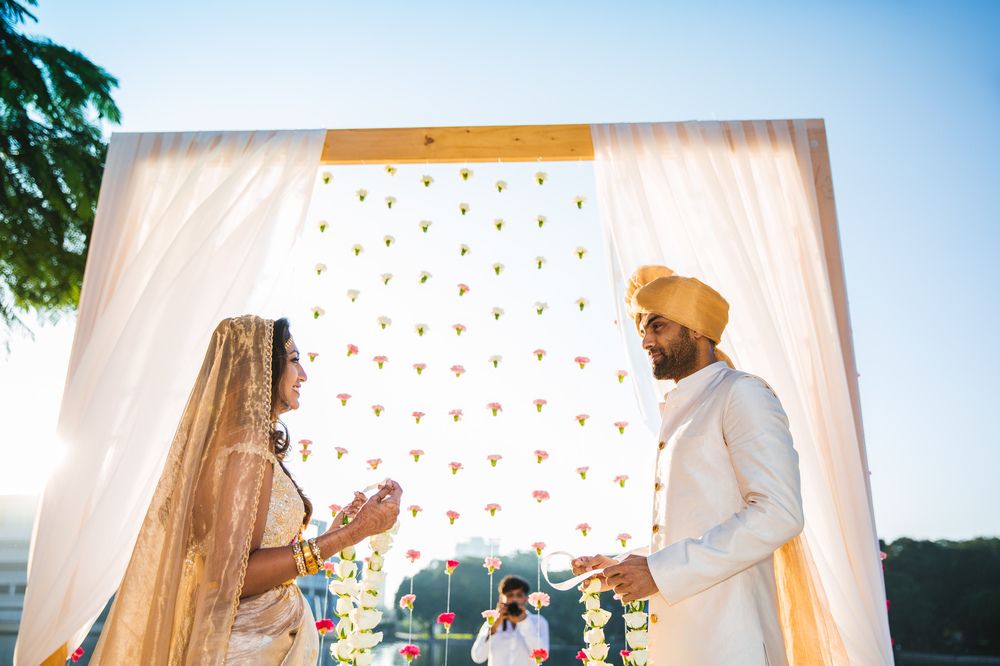 Image via Archana & Prithwish
Always a good idea- whether they're paper flowers or the real deal, looks good either way.
Creepers and Fairy Lights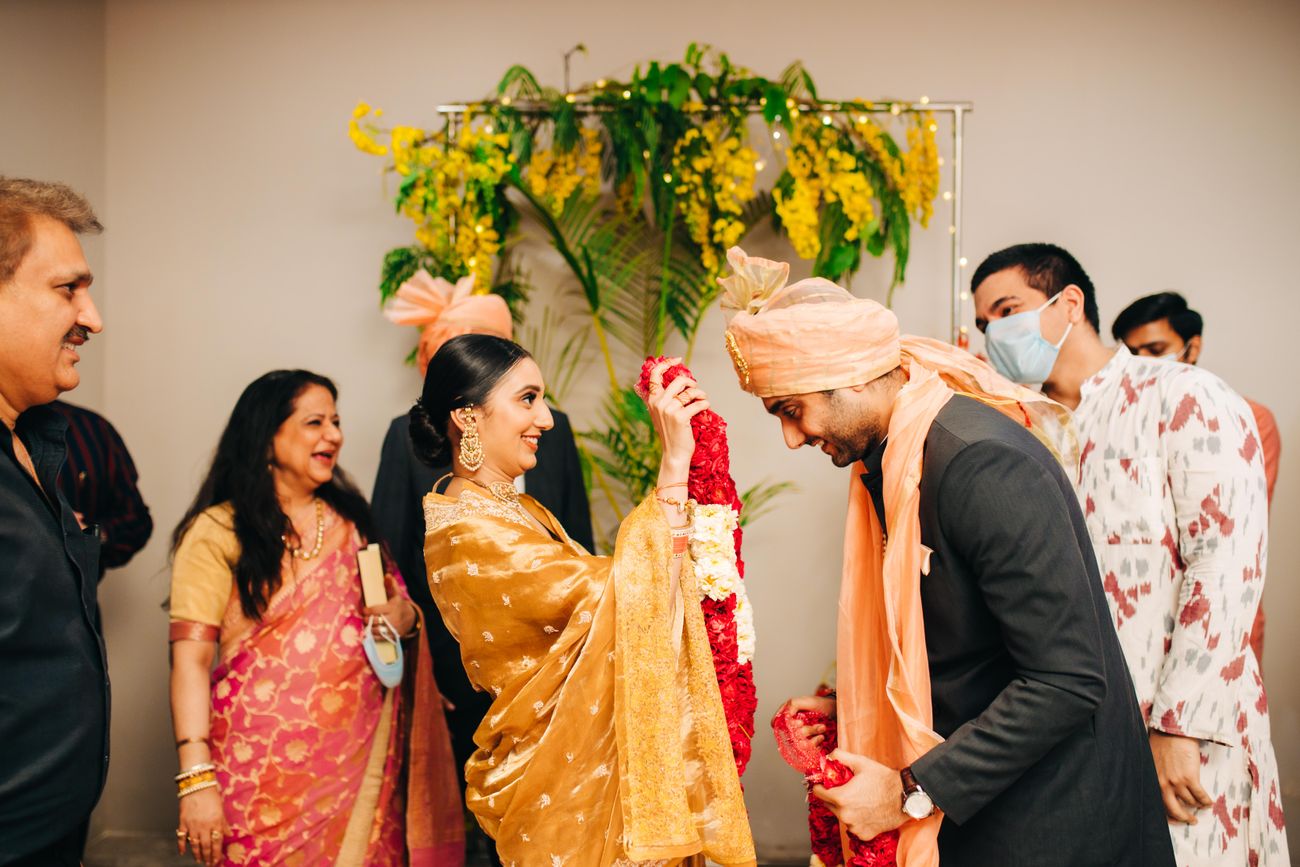 Image via Megha and Tushar
So simple, but makes the background pop nevertheless.
Drapes and Curtains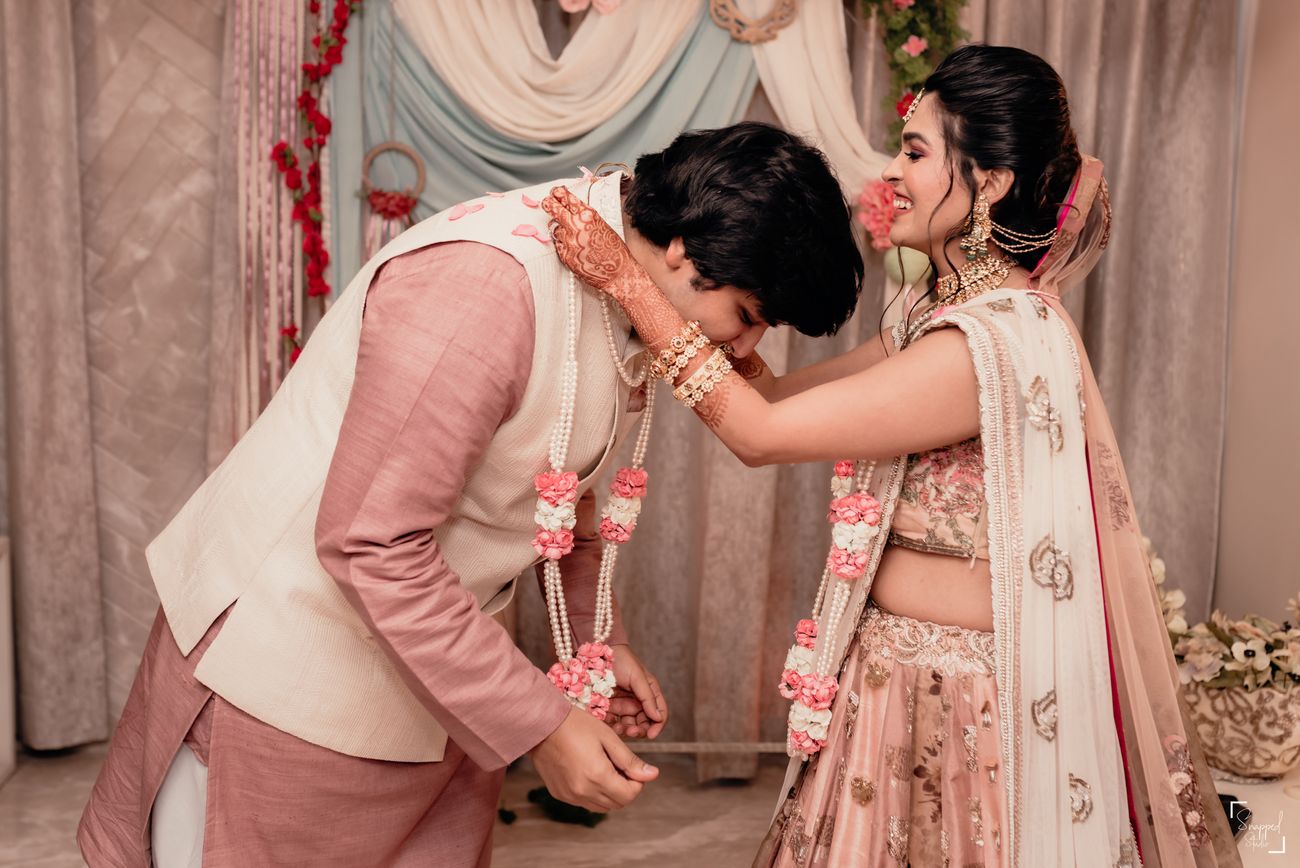 Image via Akshay and Shreya's Wedding
Just a little DIY arrangement with bits and pieces and mostly drapes.
Cute little hanging elements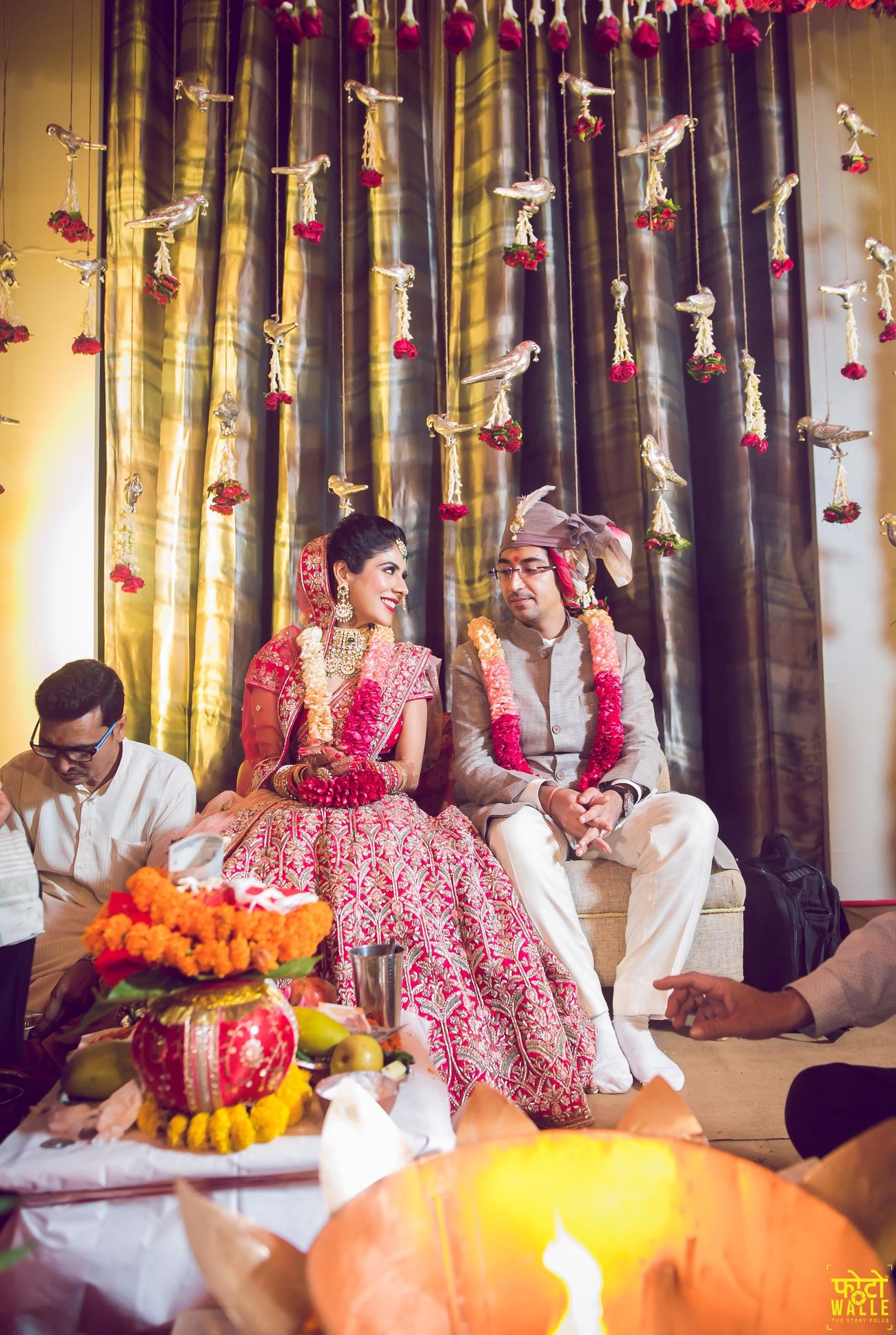 Image via Shruti & Vividh
Paper cranes work very well too.
ALSO READ: