Stop Everything...!!! We Found The Coolest Ways To Deck Up Wedding Chairs!
BY The WMG Bride | 26 Jan, 2016 | 6538 views | 4 min read
Gone are the days of Nilkamal and foldable metallic chairs - weddings these days come with fancy-schmancy floral additions and quirky decor. To soothe our crazy Monday, we thought we'll cheer ourselves up with a few pretty chair decorations and ideas that will make any wedding a fancy one in minutes. Go, take a look!
Woven Fabric Chairs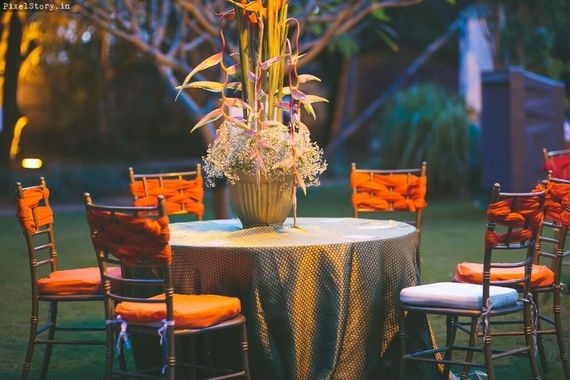 Weaving only the top part of the chair is easy and fun, so it seems!
---
2. The Side-Sash Tie-up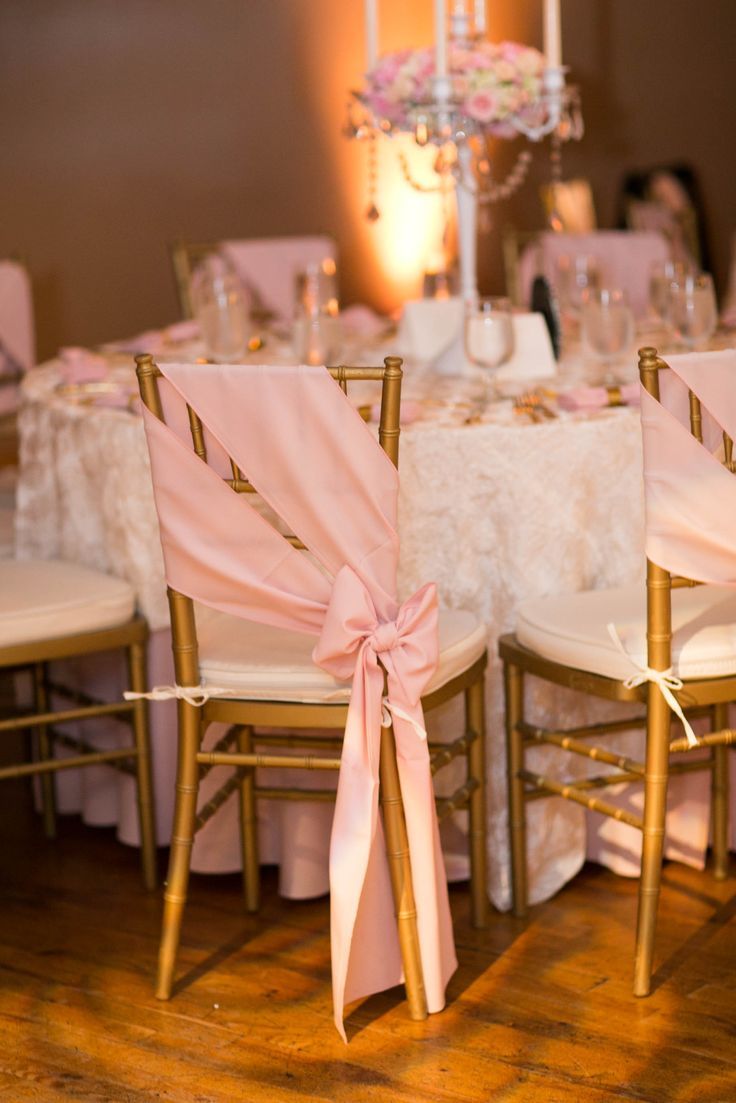 Picture Courtesy: adelightfulday.com
Like a beauty queen, this one needs to tie in with the pretty bow in tow!
---
3. Corsage Chairs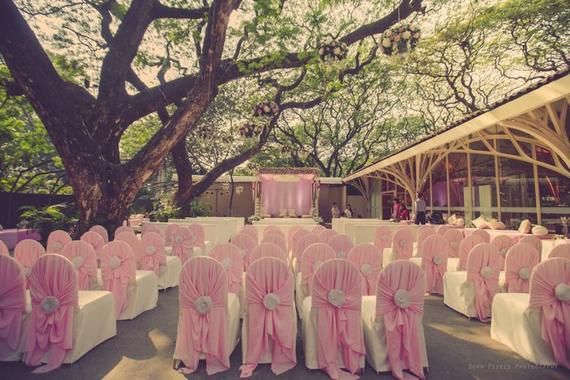 A corsage can make a big difference instead of just regular flowers!
---
4. Photograph Hangings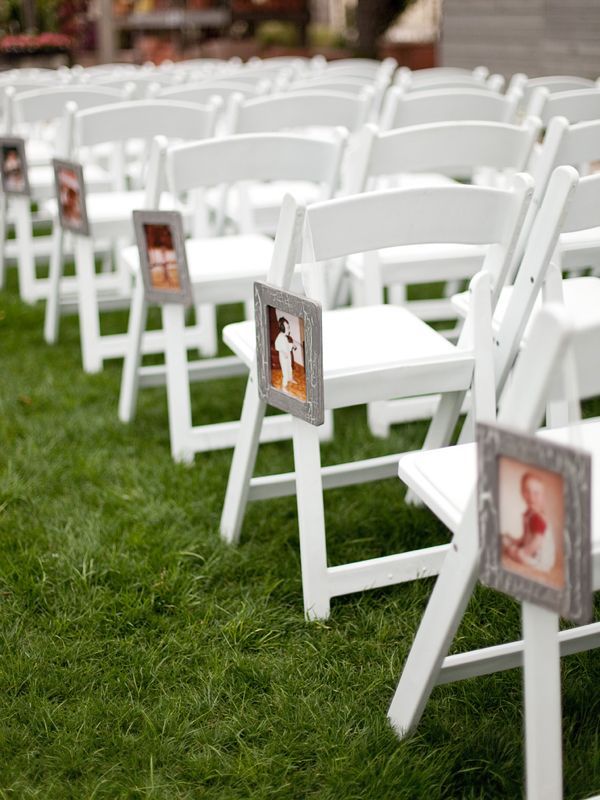 Picture Courtesy: Bridal Guide Magazine 
Memories on a chair - sounds interesting. But make sure that the frames are small and the pictures, fun!
---
5. Burlap Knots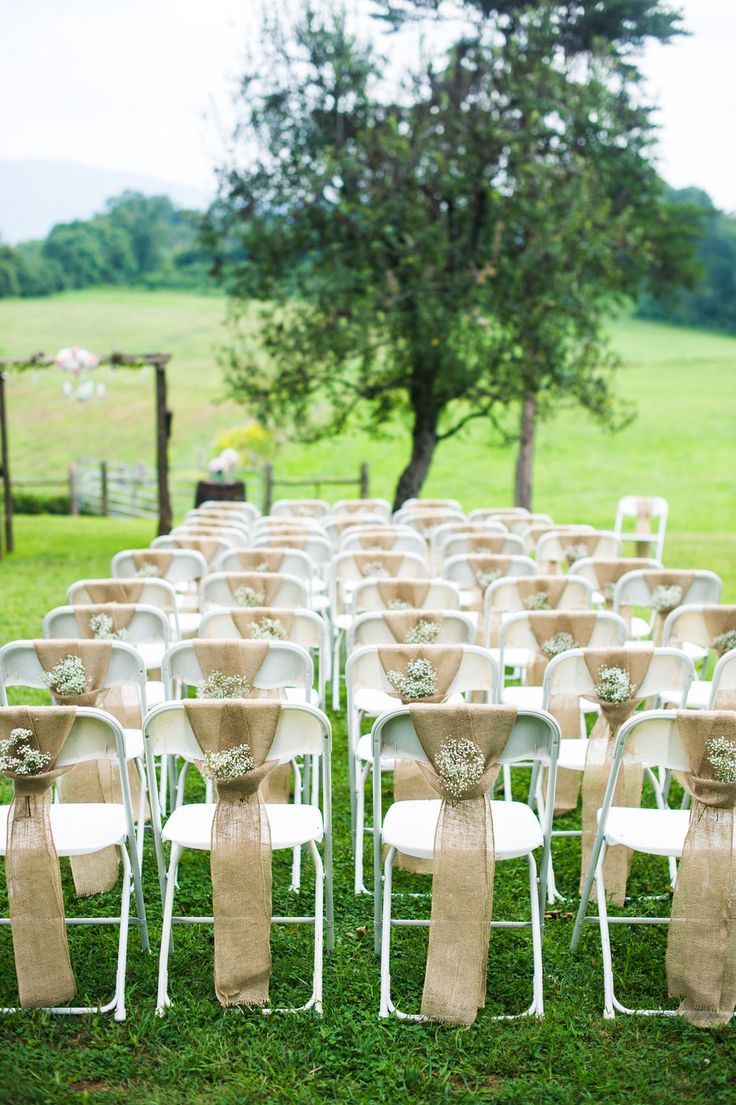 Picture Courtesy: Chelsa Yoder Photography.pass_.us
Perfect for a green wedding, these burlap straps with delicate baby breaths just make us smile!
---
6. Gajras on Chairs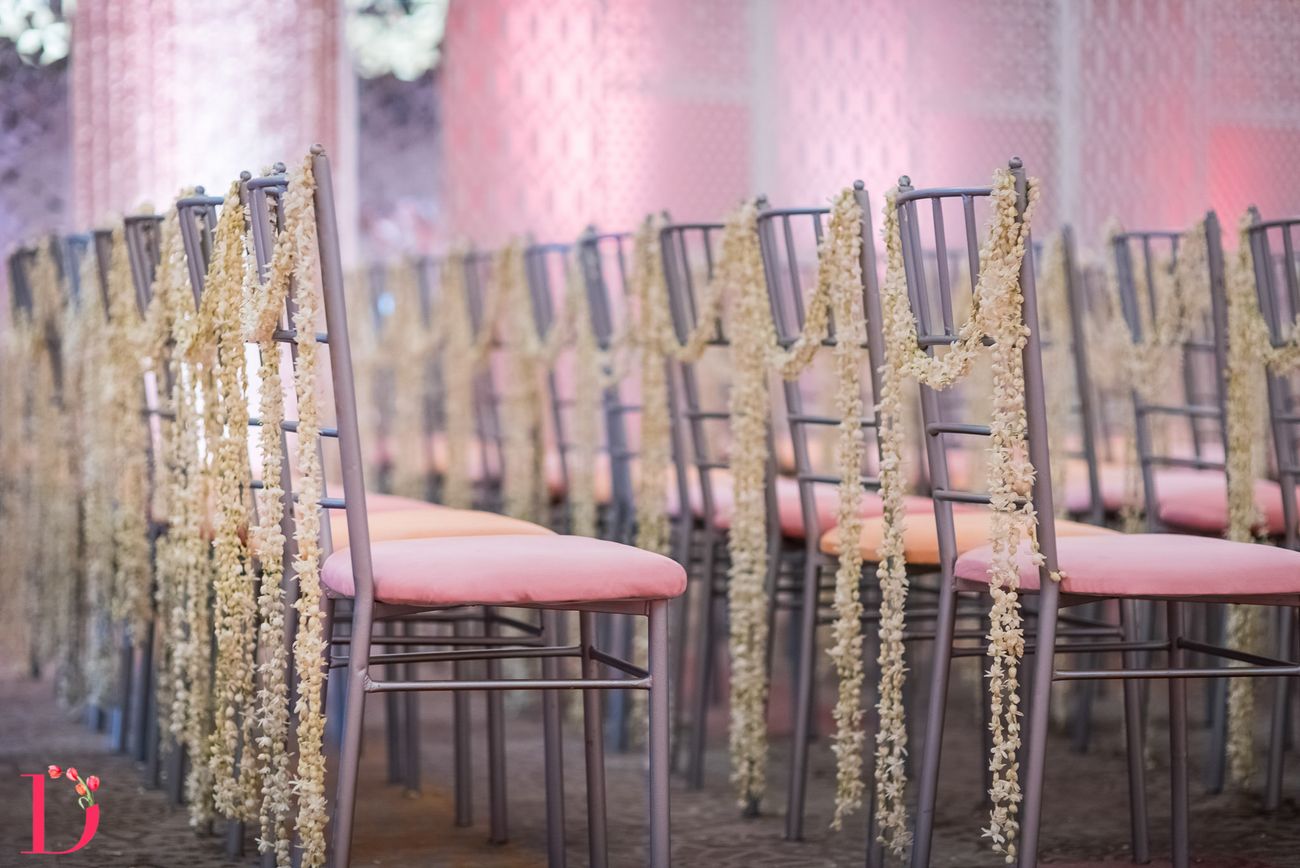 Picture Courtesy: Devika Narain
We did mention these beautiful chairs a while ago, but really gajra? Who would have thunk?
---
7. Knotted Woven Backs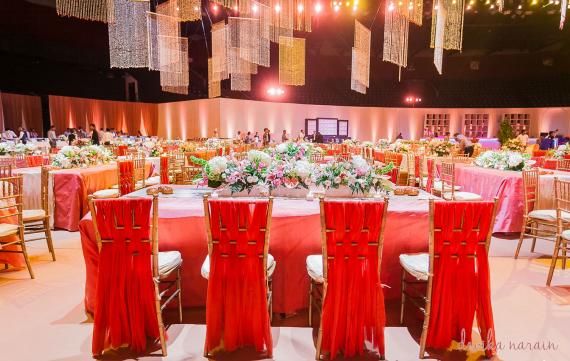 Picture Courtesy: Devika Narain
Not just the top part, the entire chair can be woven beautifully!
---
8. Coloured Cushions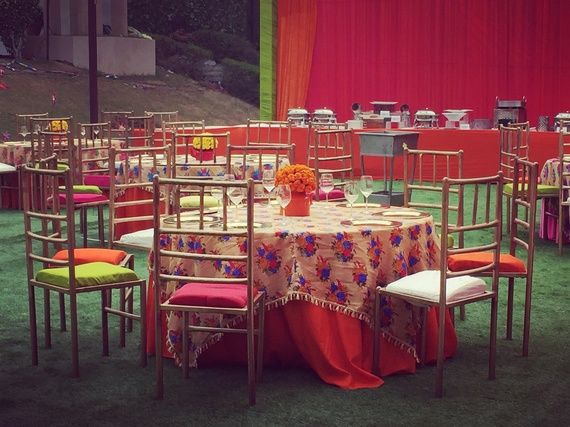 Picture Courtesy: Elusive Dreams by Pooja Gupta
The most simplistic thing you can do is to make the cushions colourful.
---
9. Rhinestone Band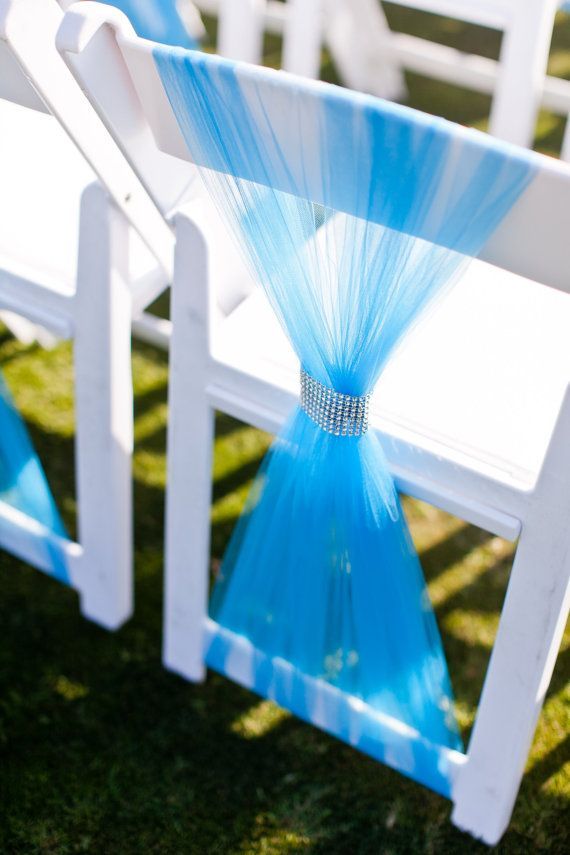 Picture Courtesy: Etsy/ Wedding Jewel
Shiny and sweet - rhinestone bands can make any wedding chair uber glam in minutes!
---
10. Paper Cut-outs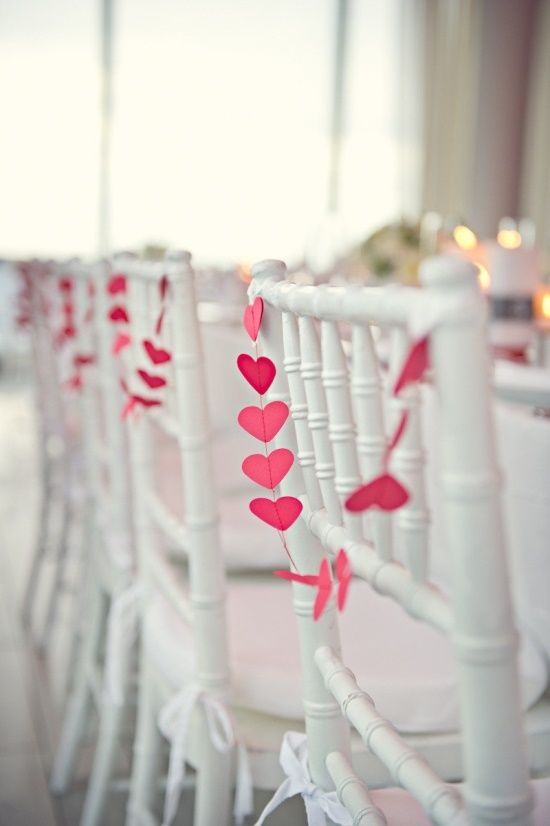 Picture Courtesy: Etsy / The Path Less Travelled
Heart-shaped cut-outs and really, any kind of cut-outs - this one is so quirky!
---
11. Floral Garlands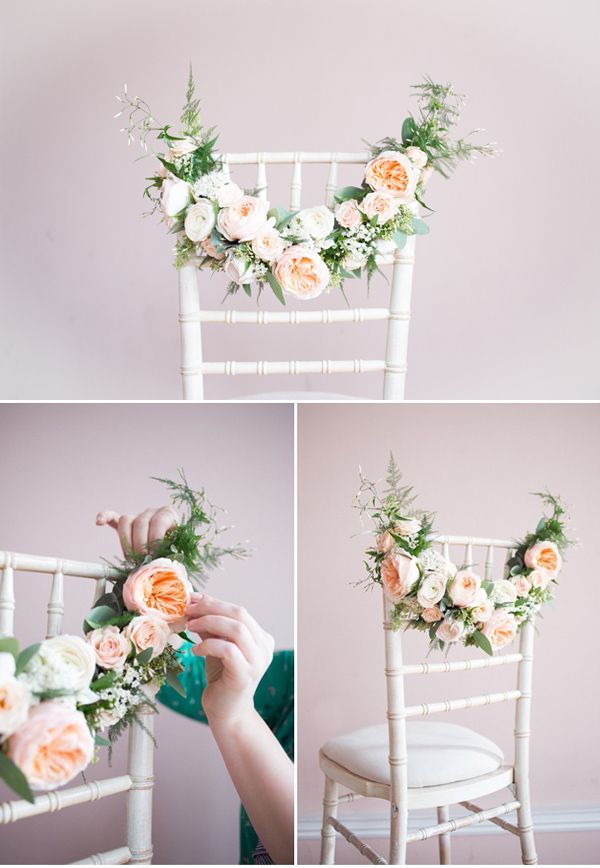 Picture Courtesy: Pinterest 
A small floral garland is good fun!
---
12. Different Kinds of Chairs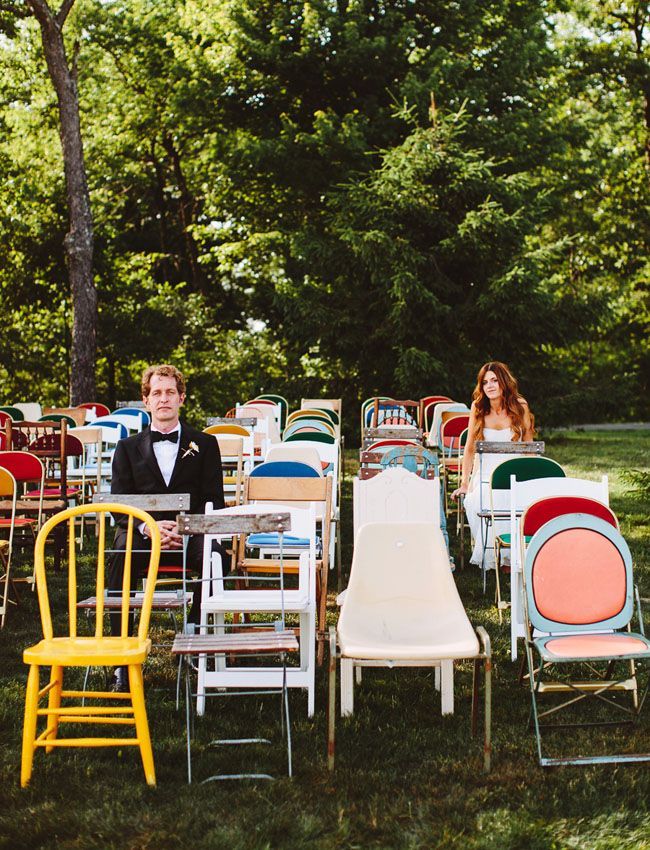 Picture Courtesy: Green Wedding Shoes
Choose different kinds of chairs to add character - if you can!
---
13. Tassels and Tie-ups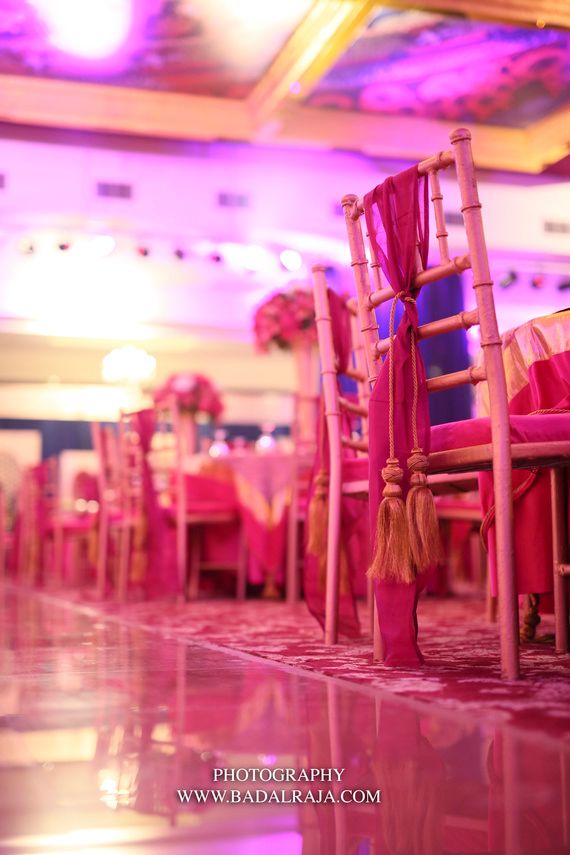 Very Arabic influences, these tassels really are miracle-workers!
---
14. Ruffled Bottoms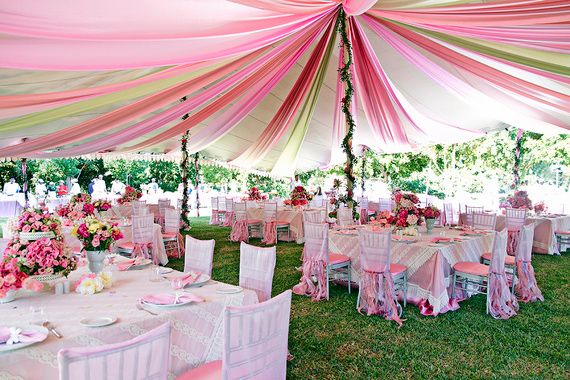 Colourful pastel ruffled bottoms are a real treat!
---
15. Colour-blocked Chairs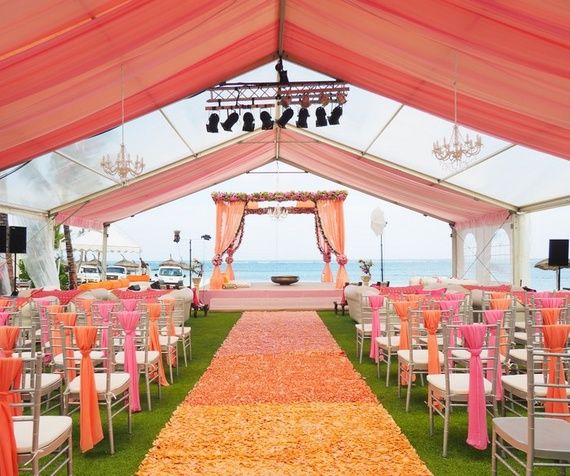 Picture Courtesy: Devika Narain
When it looks boring, you just colour-block the fabric on the chairs!
---
16. Side Ferns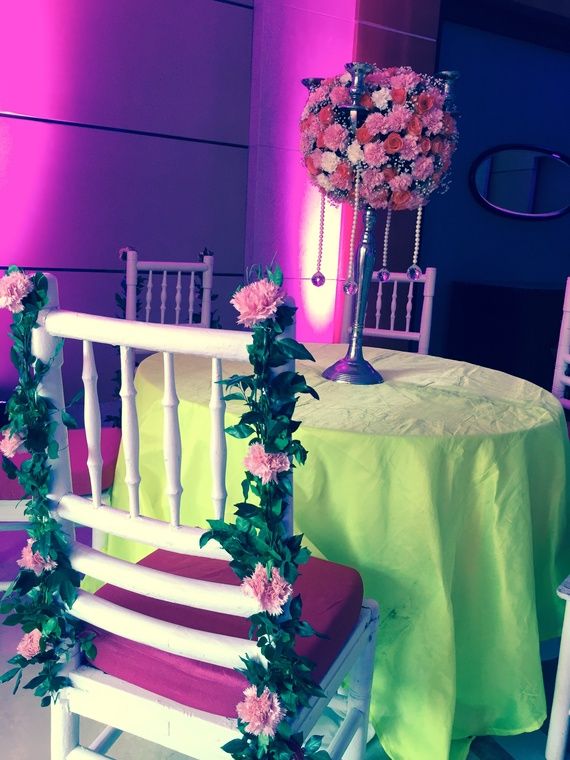 Luxury Weddings by Abhishek★ 4.5
Side ferns are interesting - so rustic, yet so chic!
---
17. Indian Flowers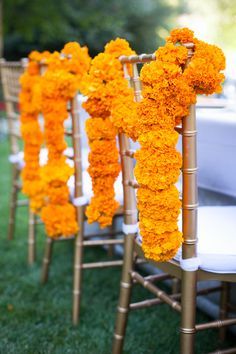 Picture Courtesy: StyleMePretty
Marigolds are beautiful things to hang on chairs - so pretty! Choose smaller ones so as to not make it look like it's too much!
---
18. Flower Bouquet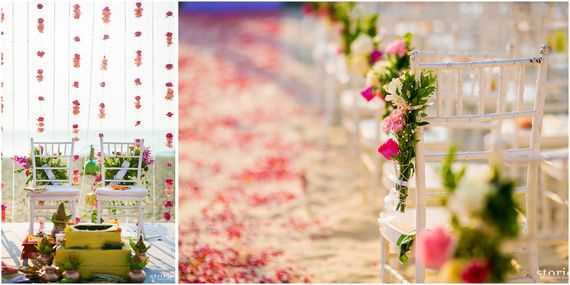 Picture Courtesy: Mpire Weddings
A fresh bouquet of flowers will solve any problem!
---
19. Bangles as Chair Decorations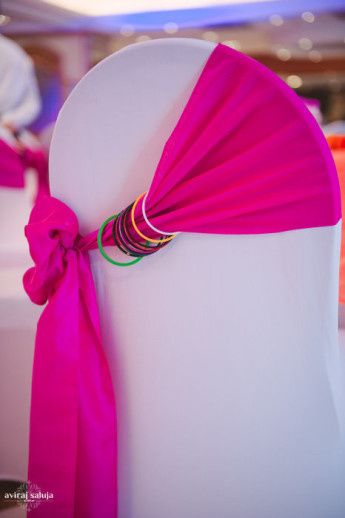 Picture Courtesy: Aviraj Saluja Photography
Best way to use bangles - mehendi decor symbolism!
---
20. Pretty Hangings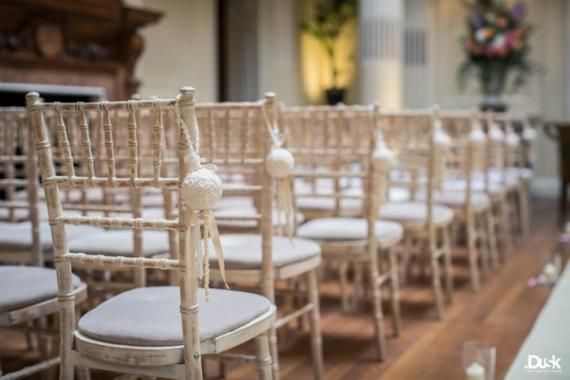 Little things, fun knick-knacks - just add a string and make 'em dangle!
---
21. Paper Flowers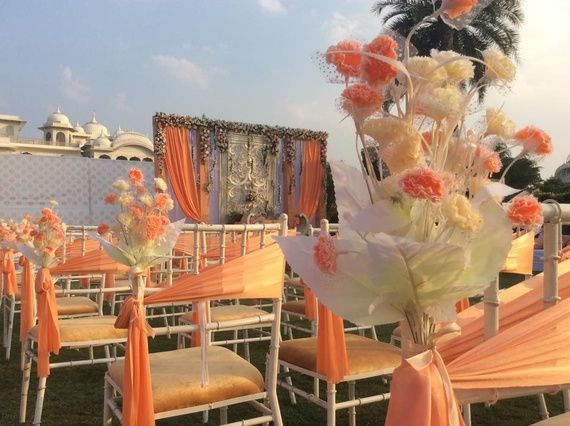 Don't underestimate the power of paper flowers - they stay up for a longer time and look fresh as ever!
---
22. Lace Tie-Up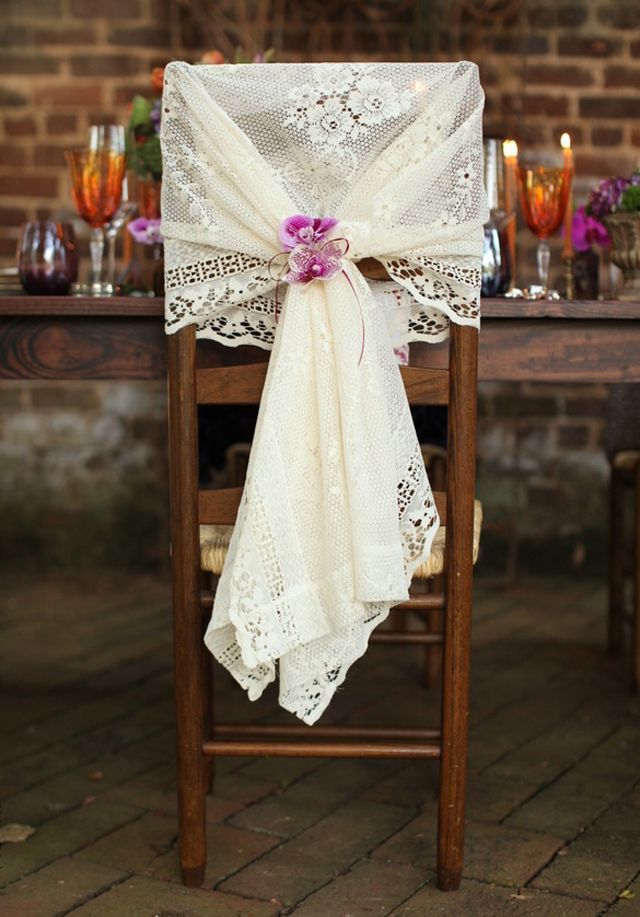 Picture Courtesy: Want That Wedding 
A lace cloth and a cute orchid - sounds like a good plan!
---
23. Flower Frames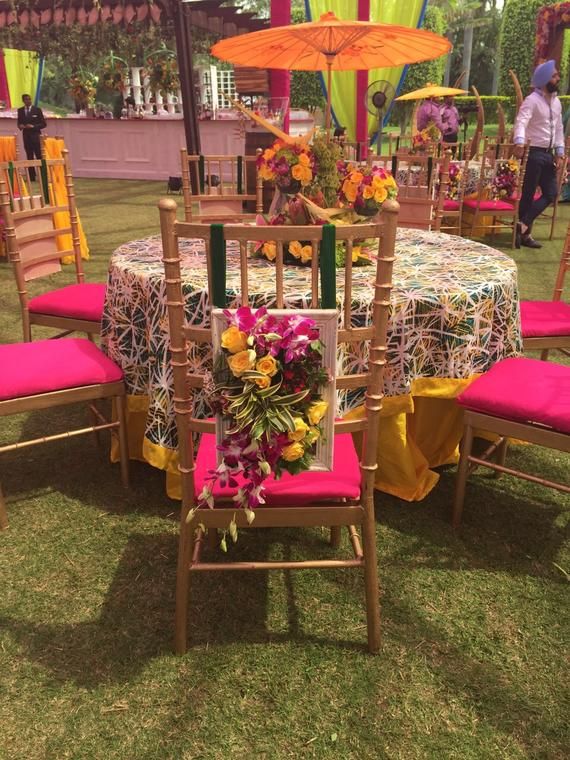 A frame along with a bouquet of flowers gives it a 3-D effect of sorts!
---
24. Ribbon Love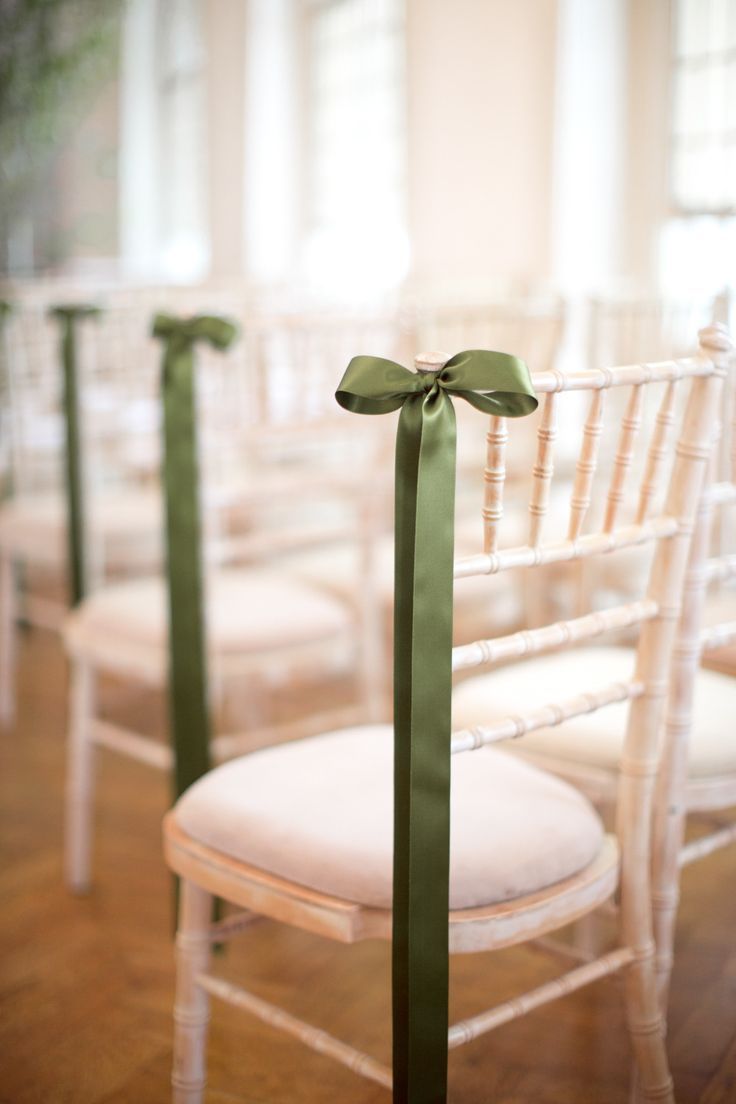 Picture Courtesy: Elegant Wedding Invites
Wanna go super simplistic? Then a small neat bow will do that for you.
---
25. Ribbons Galore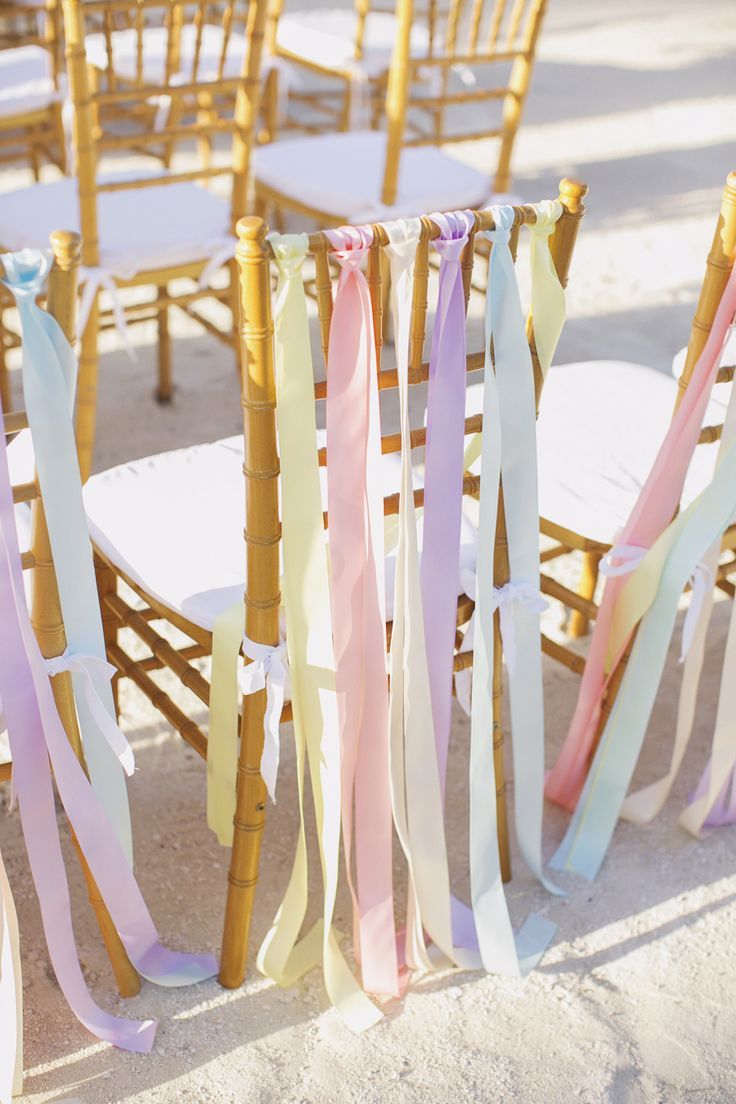 Picture Courtesy: Style Me Pretty
If you think you want to go colourful - then, multiple ribbons are it! Go pastel to make them look more delicate and effortless!
---
26. Mason Jars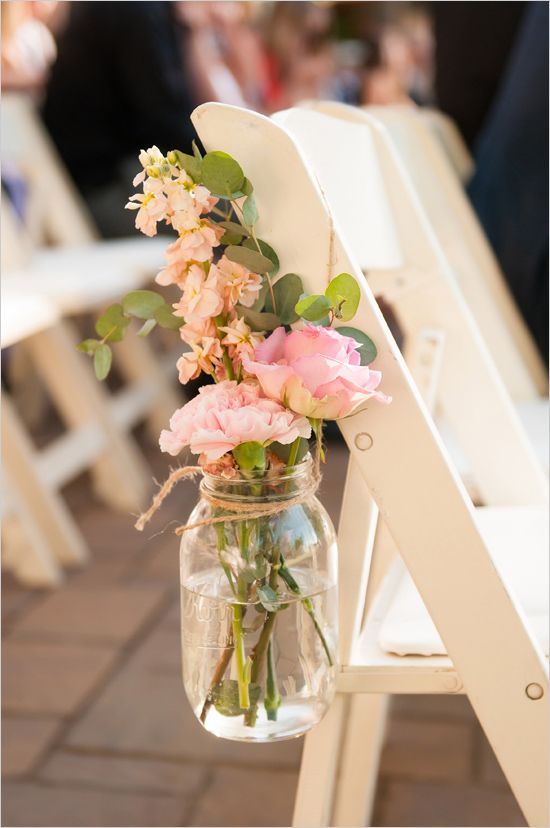 Picture Courtesy: The Wedding Chicks
We love how mason jars can be used beautifully to create a romantic vibe!
---
27. DIY Beads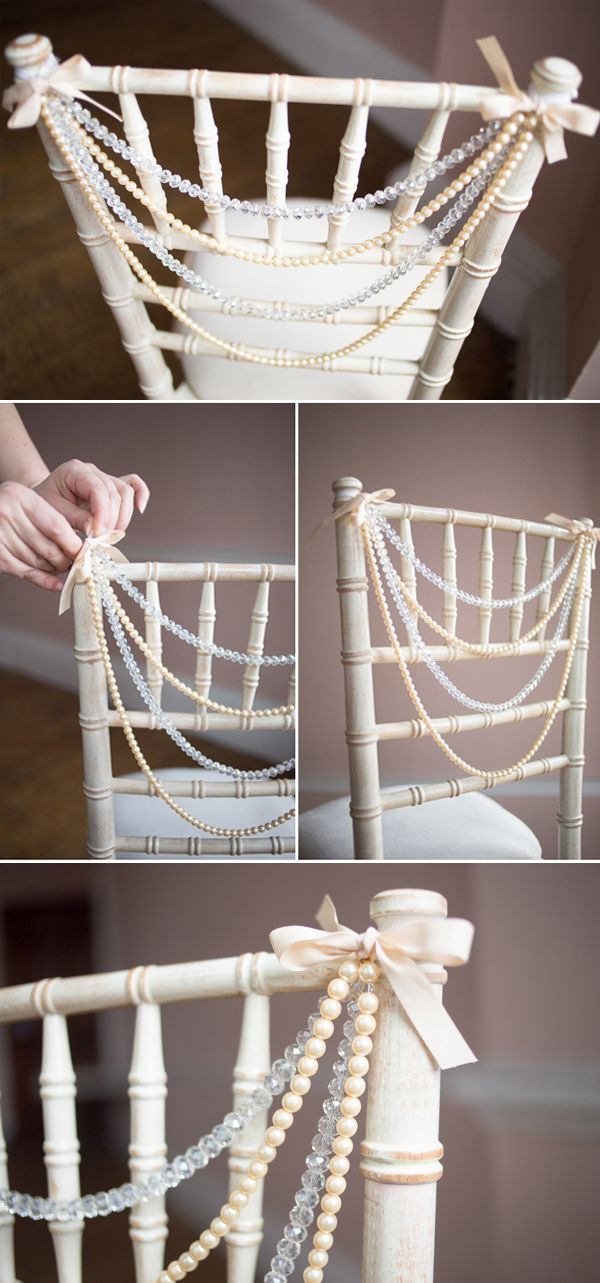 Picture Courtesy: Tulle & Chantilly
Beads and trinkets - best way to keep it glam, if you ask us!
---
28. Peacock Feathers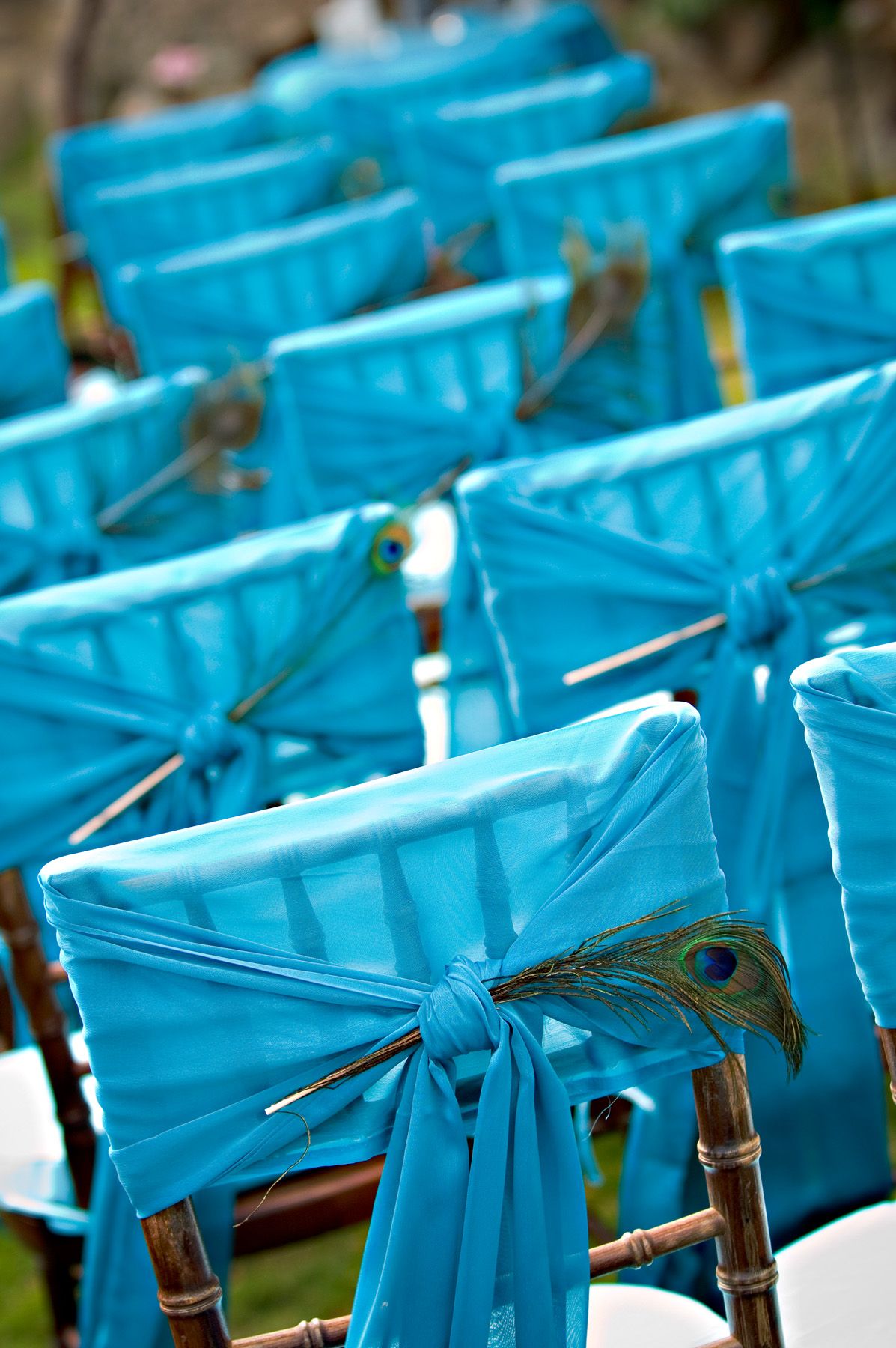 Picture Courtesy: Pinterest
Indian-inspired looks will always get you brownie points!
---
29. Chair Covers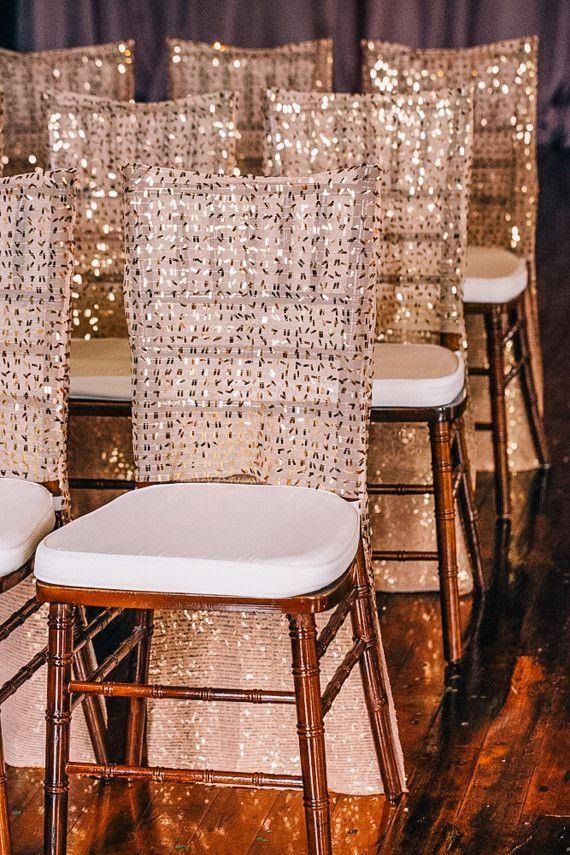 Picture Courtesy: The Wedbook.com 
Go for the entire chair instead of just a bit of it - match those covers to your theme!
---
30. Floral Knots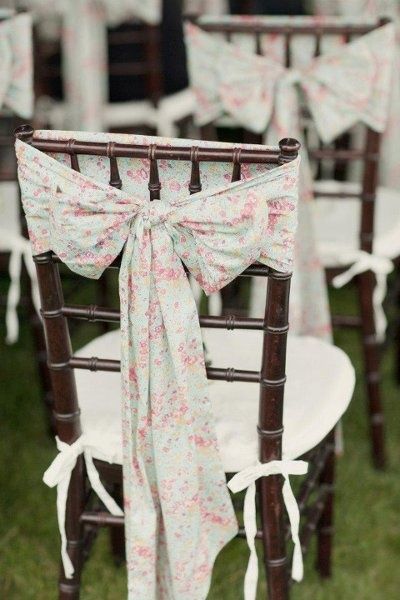 Picture Courtesy: The Wedding Wire 
A pretty floral printed tie-up can give the chair a vintage Parisian look!