Stunning Singapore Wedding With A Bride & Groom In Matching Outfits!
BY Latha Sunadh | 09 Aug, 2018 | 1471 views | 3 min read
 A sailor-themed Mehendi? Bring it on! We just love unusual themes at weddings and that's one reason why we're loving this wedding. Apart from the fun navy-theme Mehendi, we are also loving the peach outfits the bride and groom co-ordinated with each other at the Anand Karaj - in fact, all the wedding functions had them totally matching up in terms of colours. The venues, W Hotel Sentosa Hotel, Singapore and Raffles Hotel, Jakarta more than made-up for the minimalist decor while photographer  Tuhina Chopra Photoworks★ 4.9  knew how to make each shot worthwhile with stunning ideas and fun poses!
Meet Naina & Rohan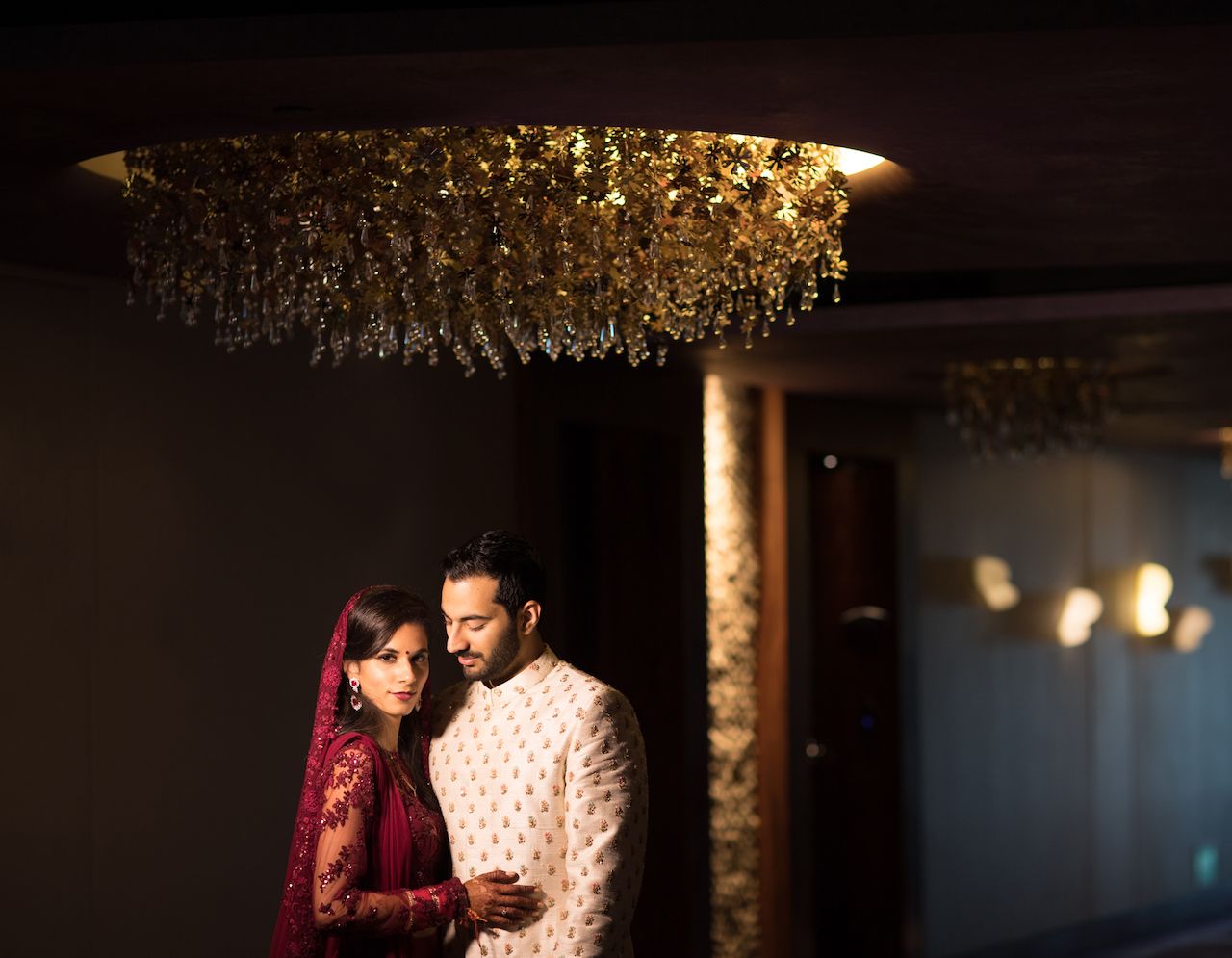 "Our grandfathers were good friends, then our fathers then us - and that's how it all unfolded for us. We met and bumped into each other at a Valentine's Day singles night at a bar once a long time ago (and it's funny we met there!) and then we each went our way after a cursory hello. A few years later, we met again at someone else's wedding and then, we started texting each other" says Naina. 
Our beautiful video is here:
The Mehendi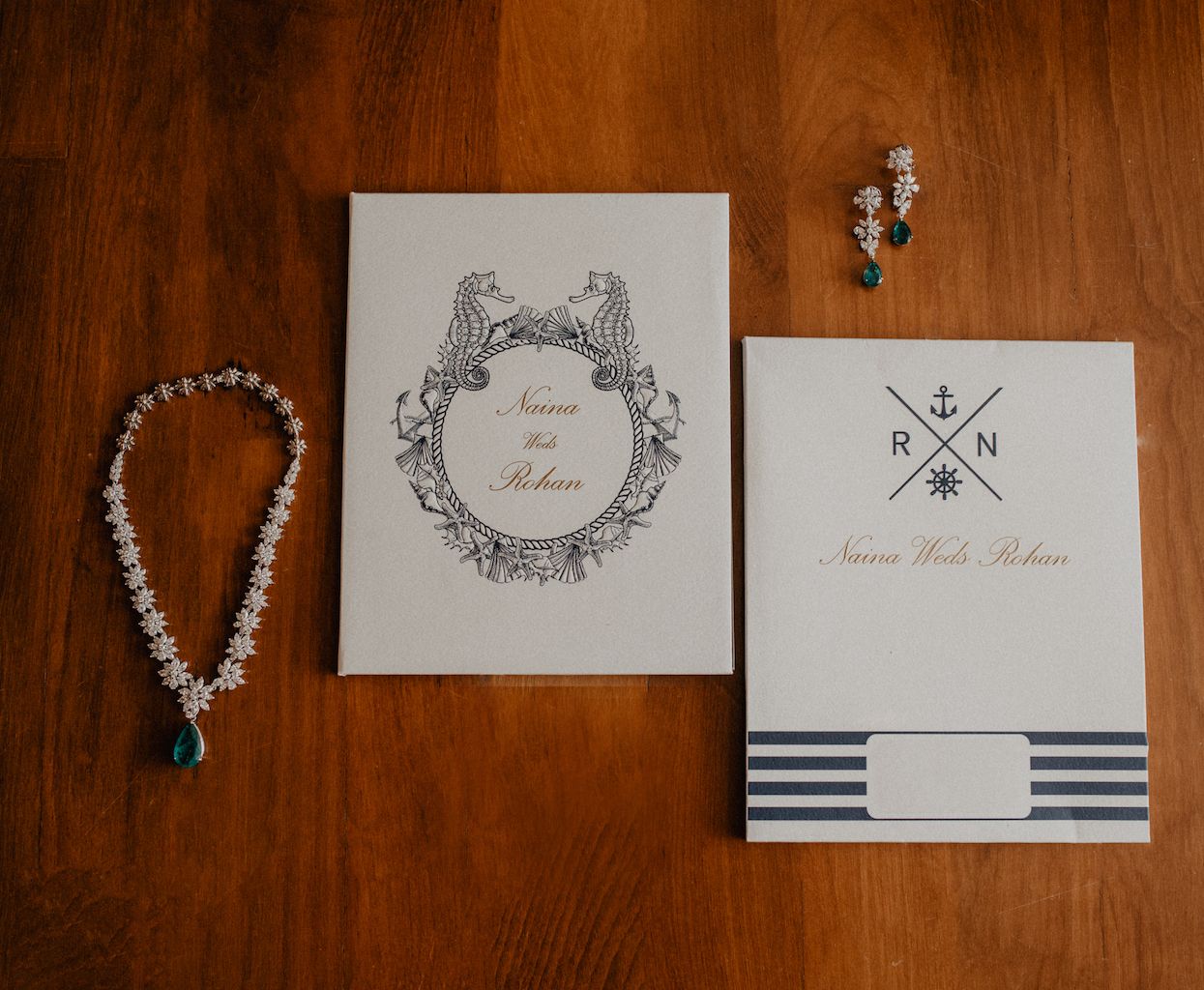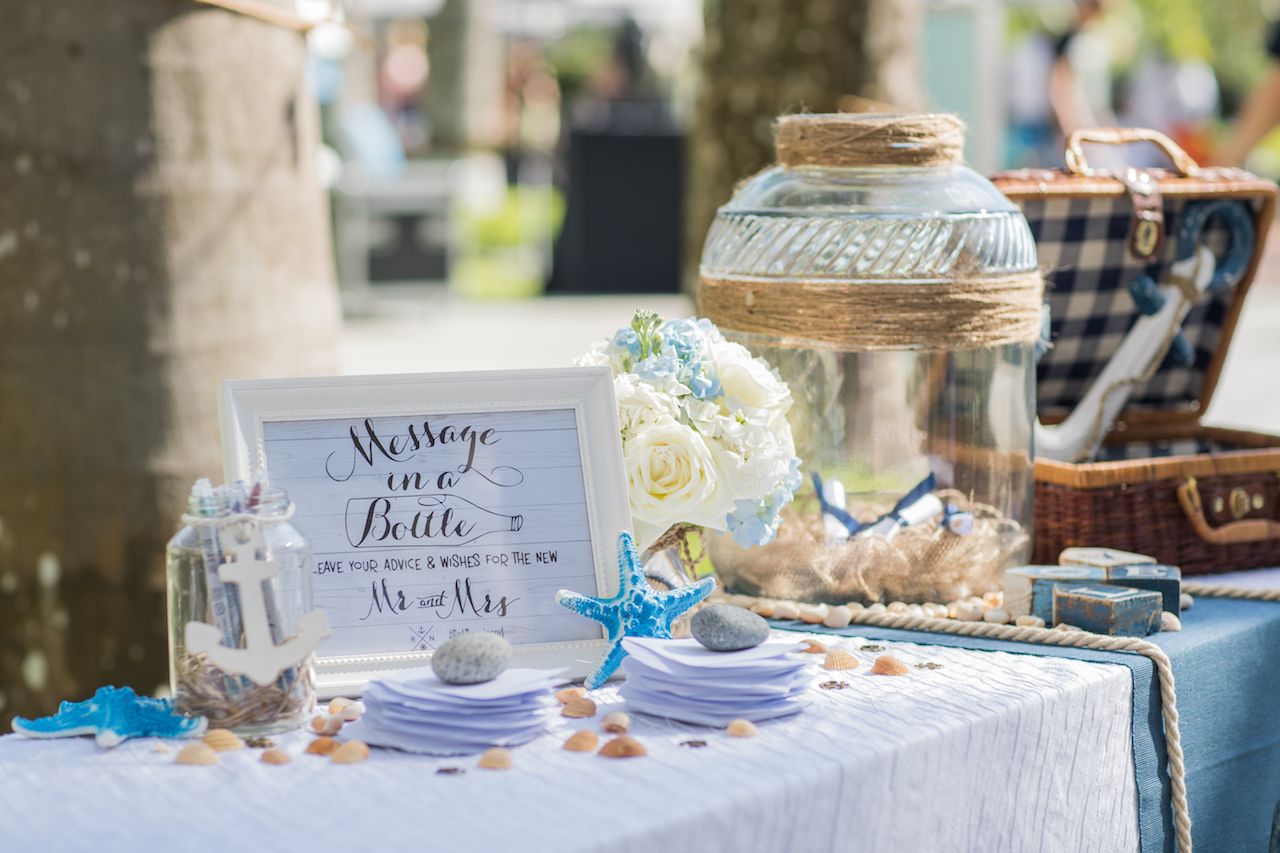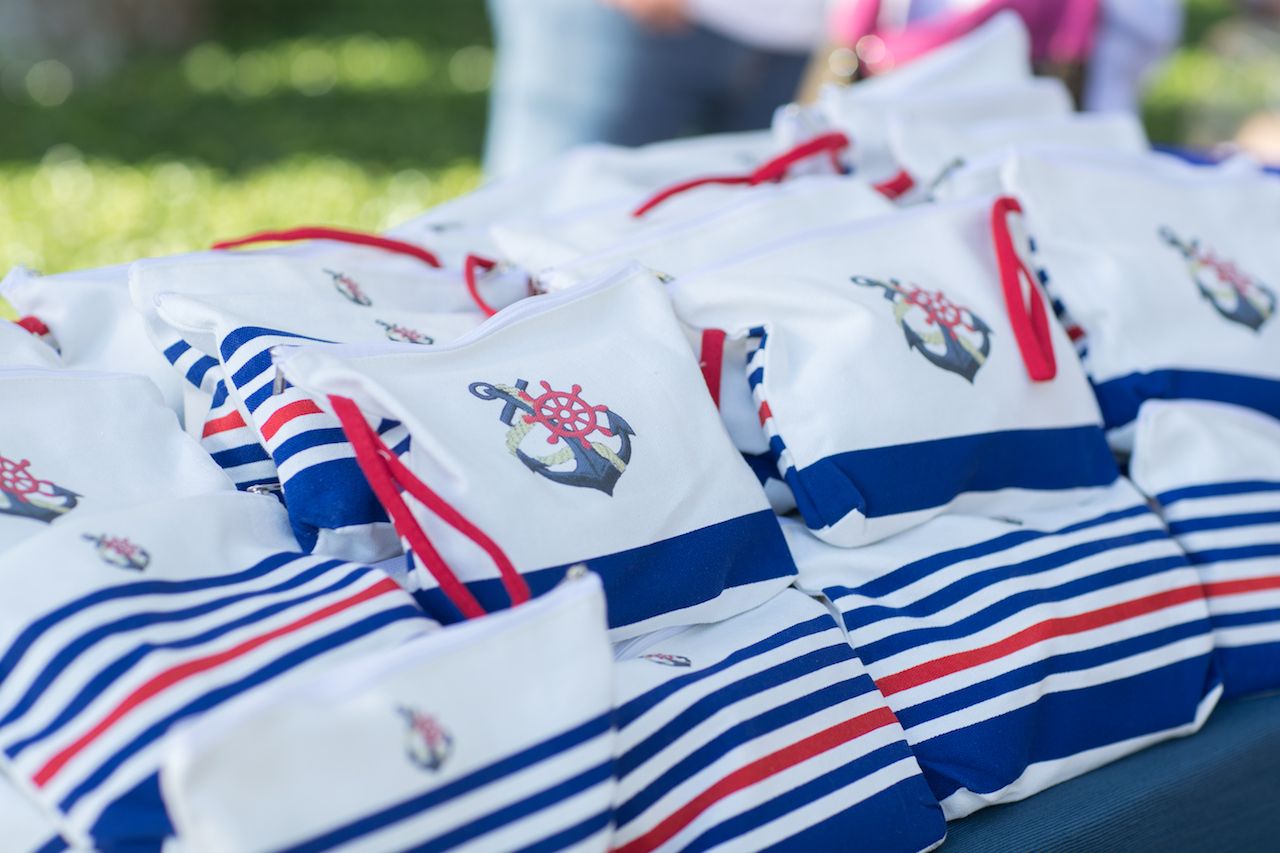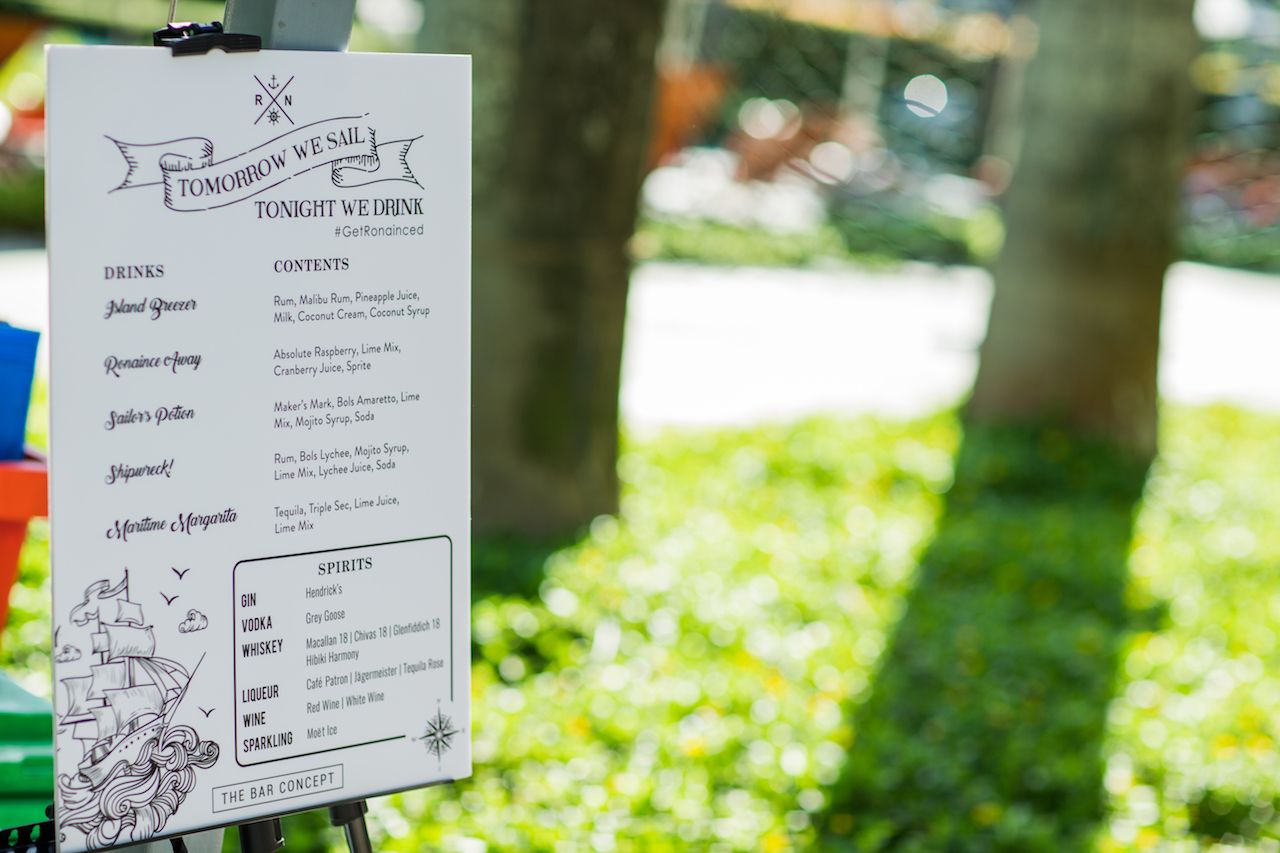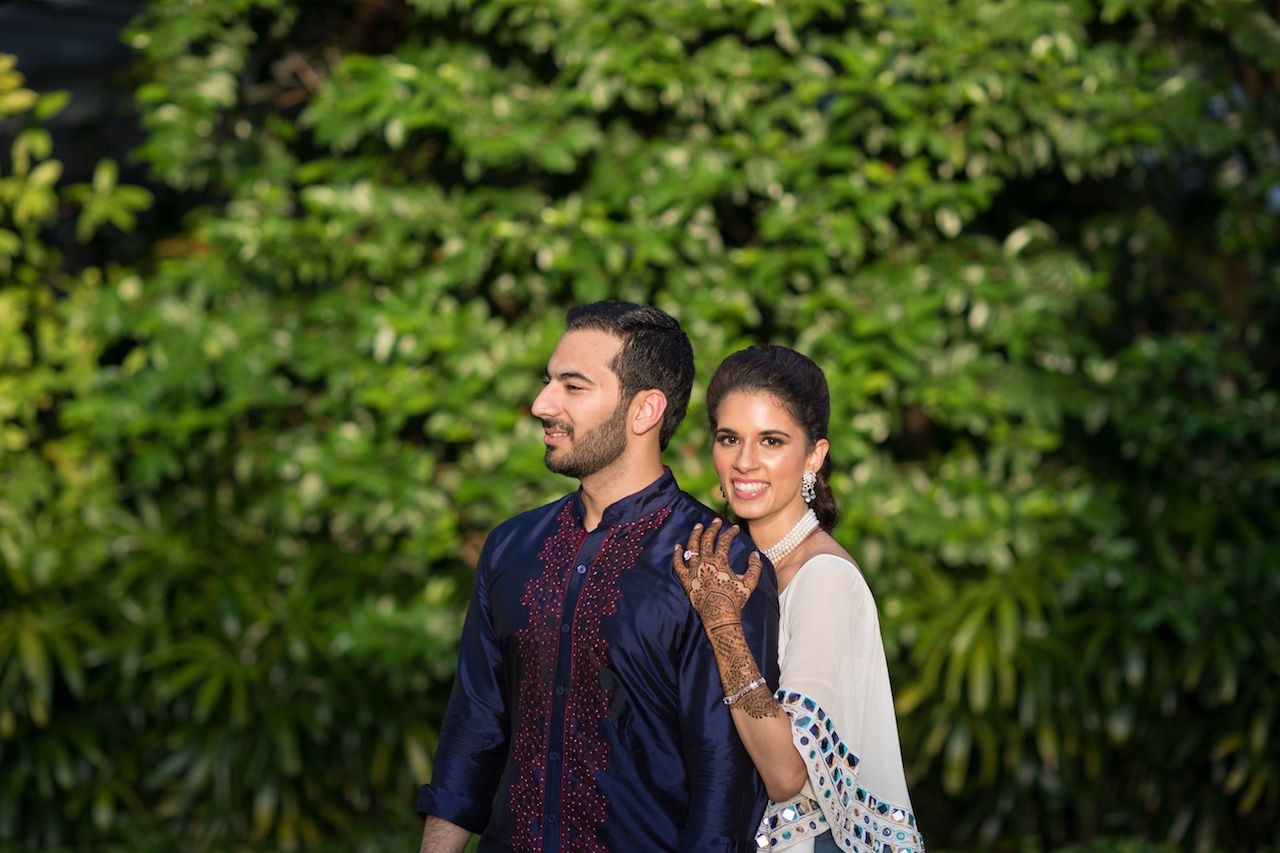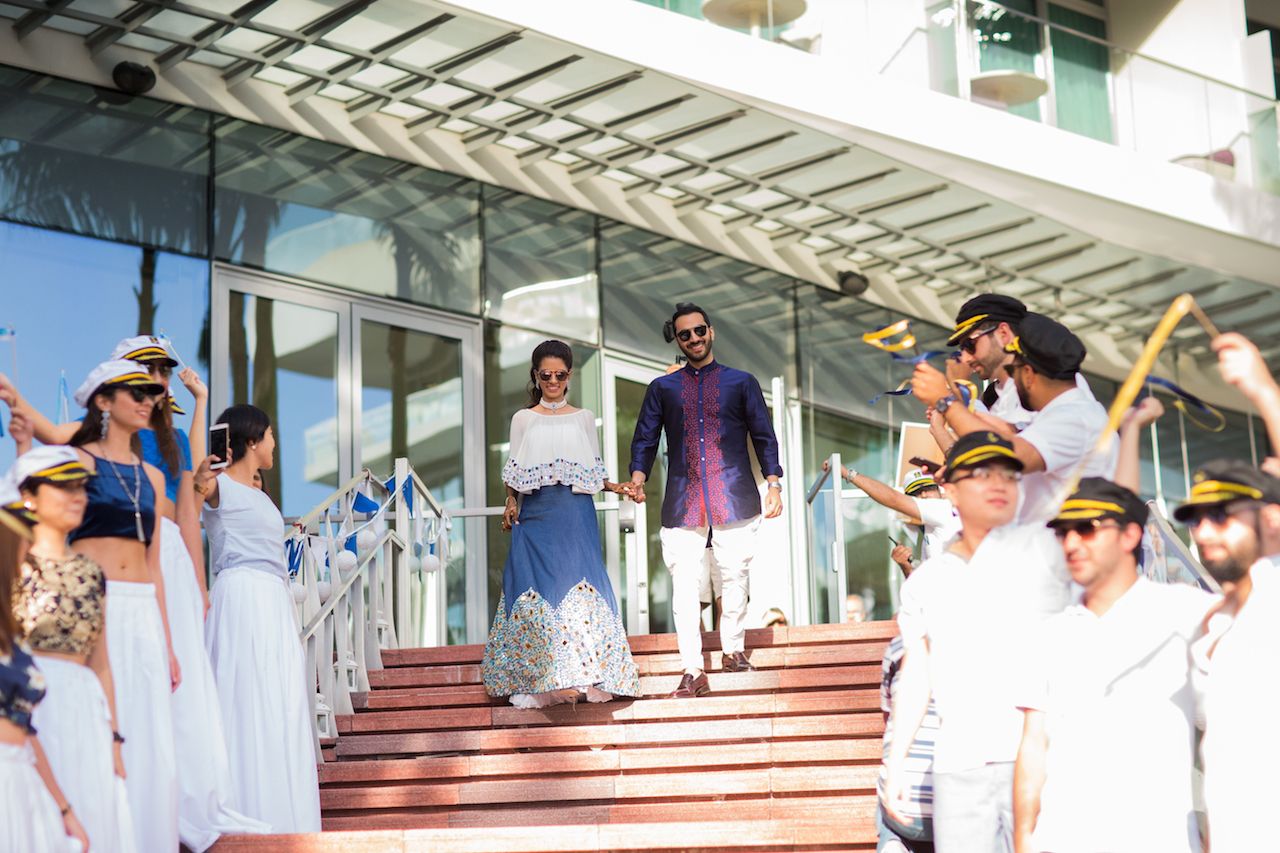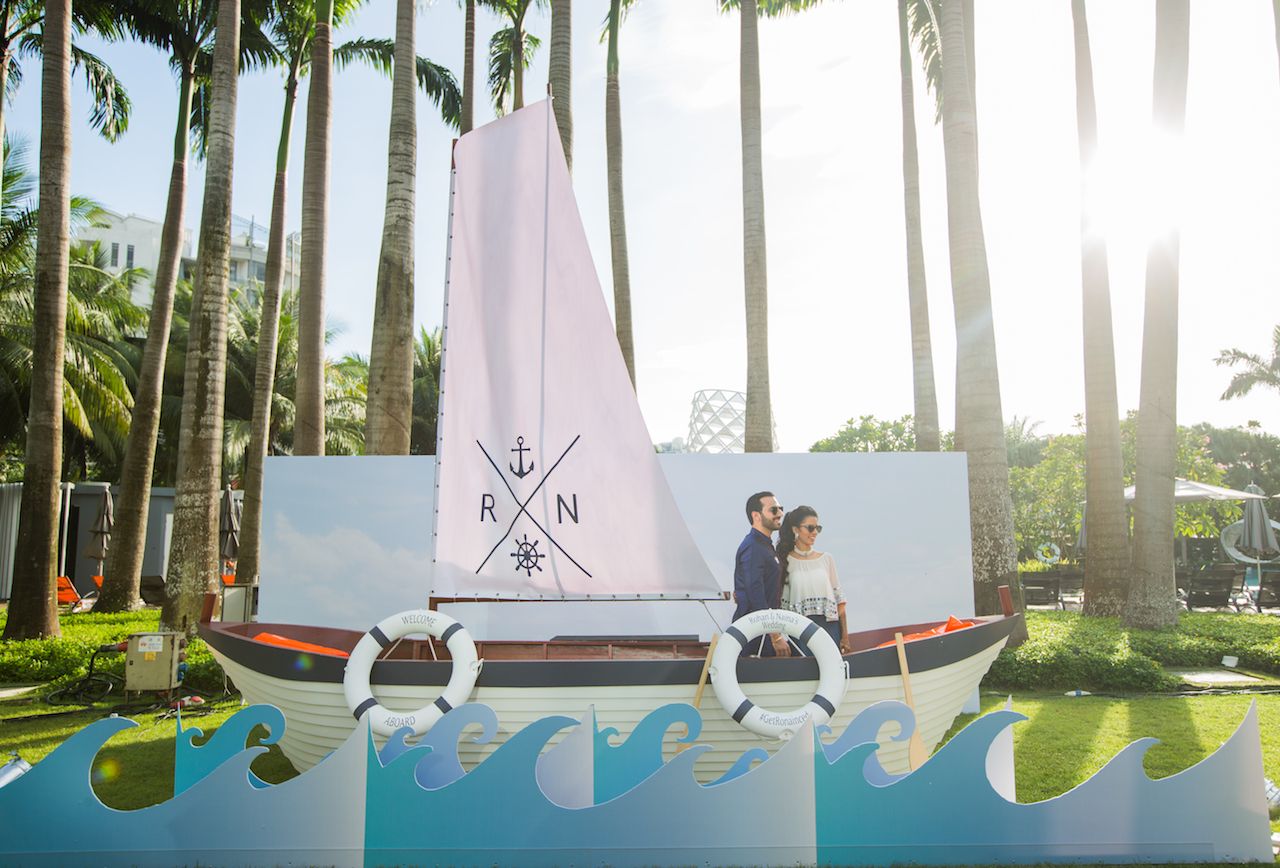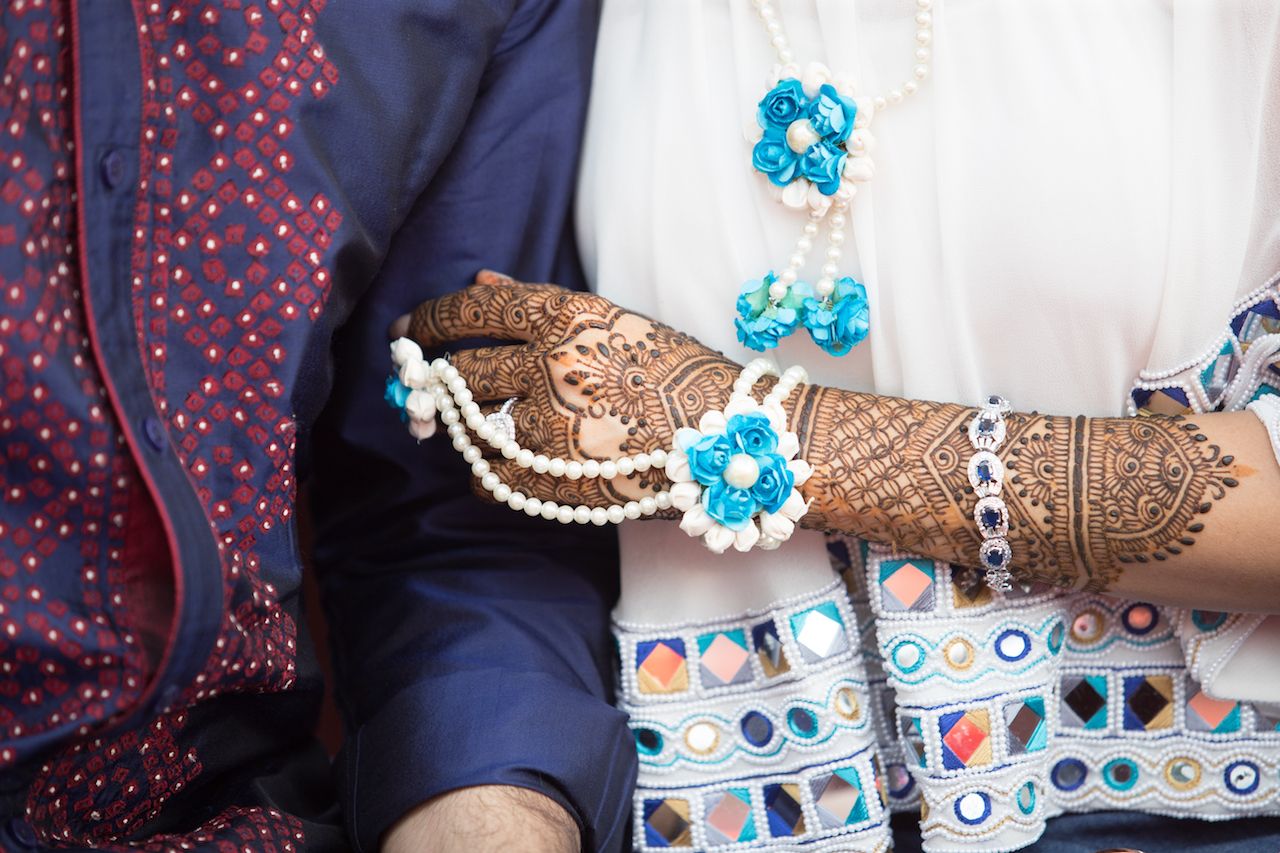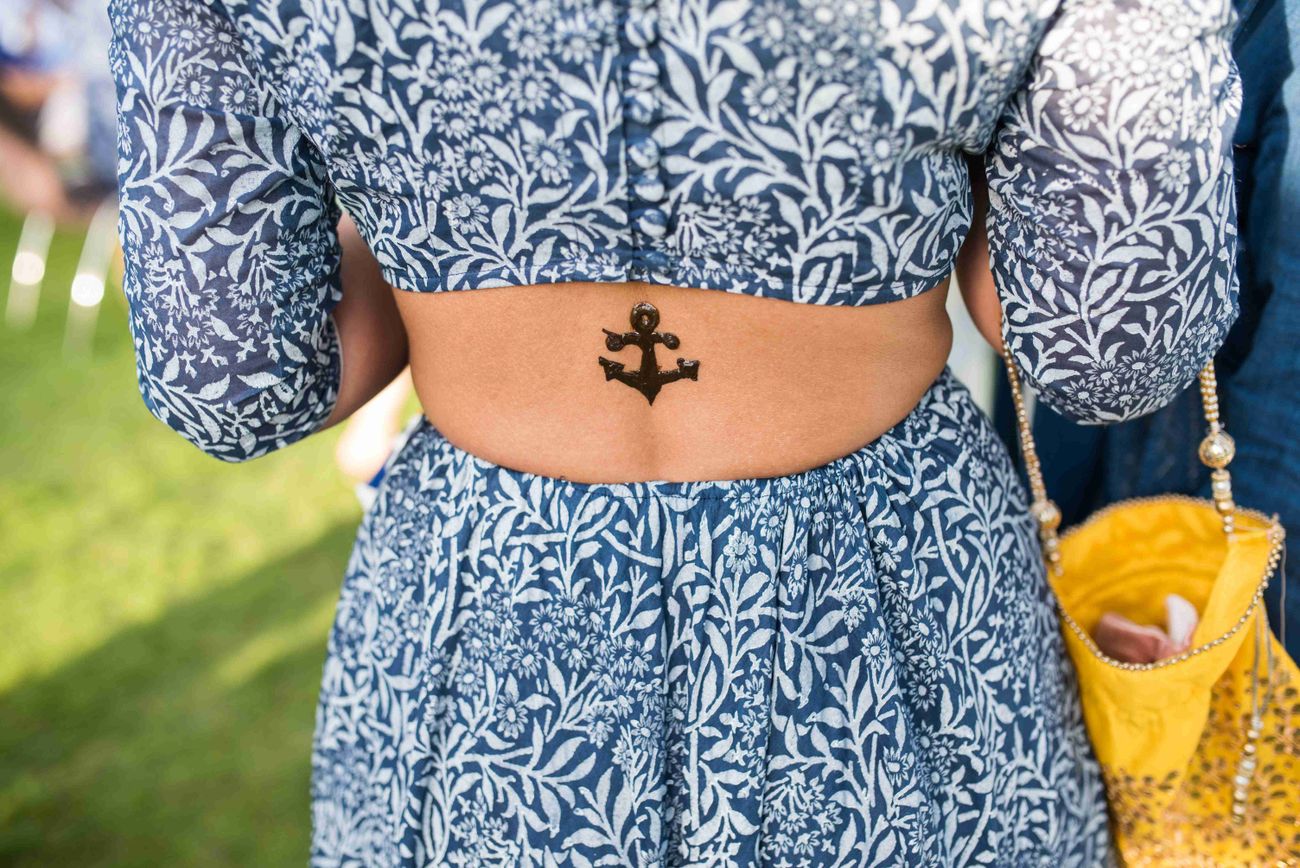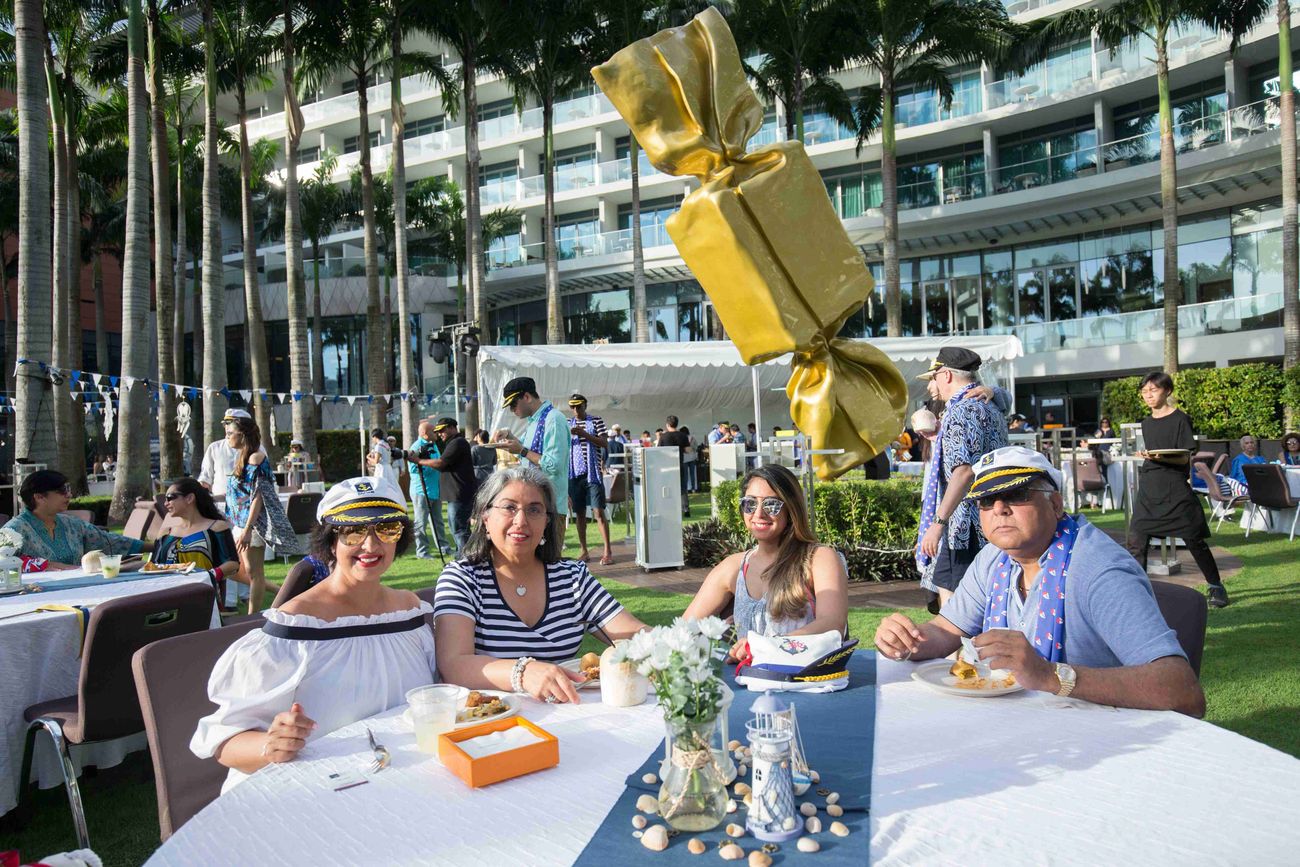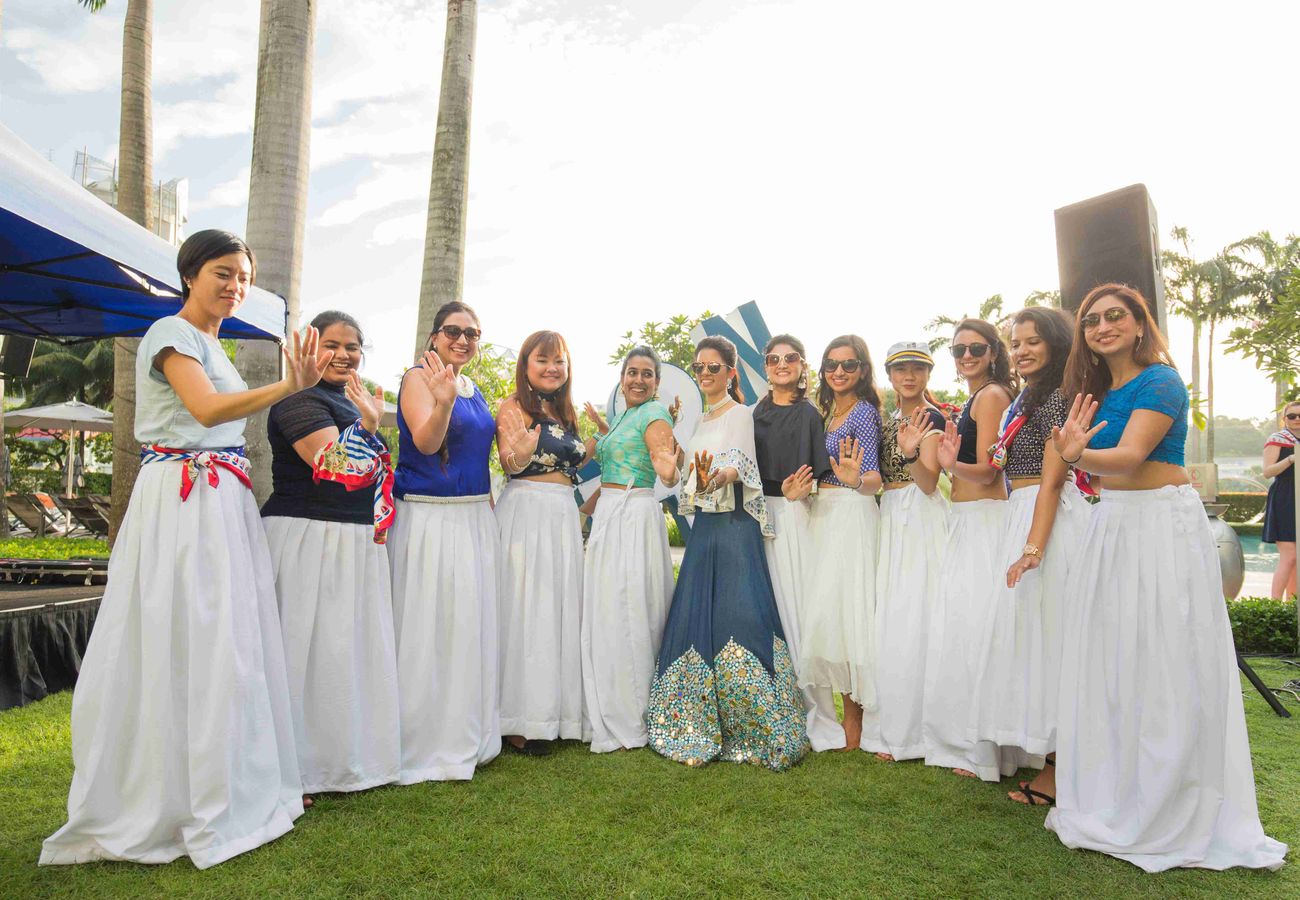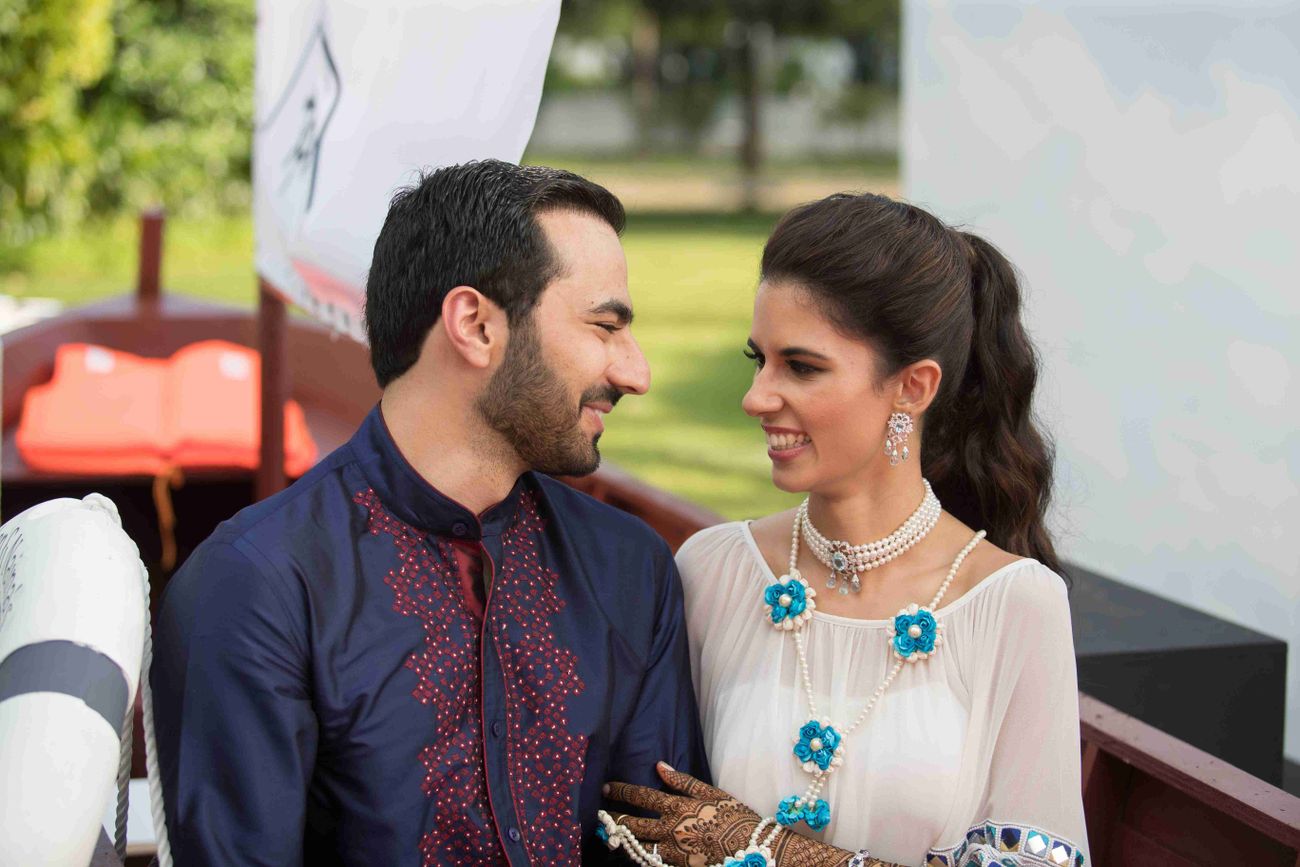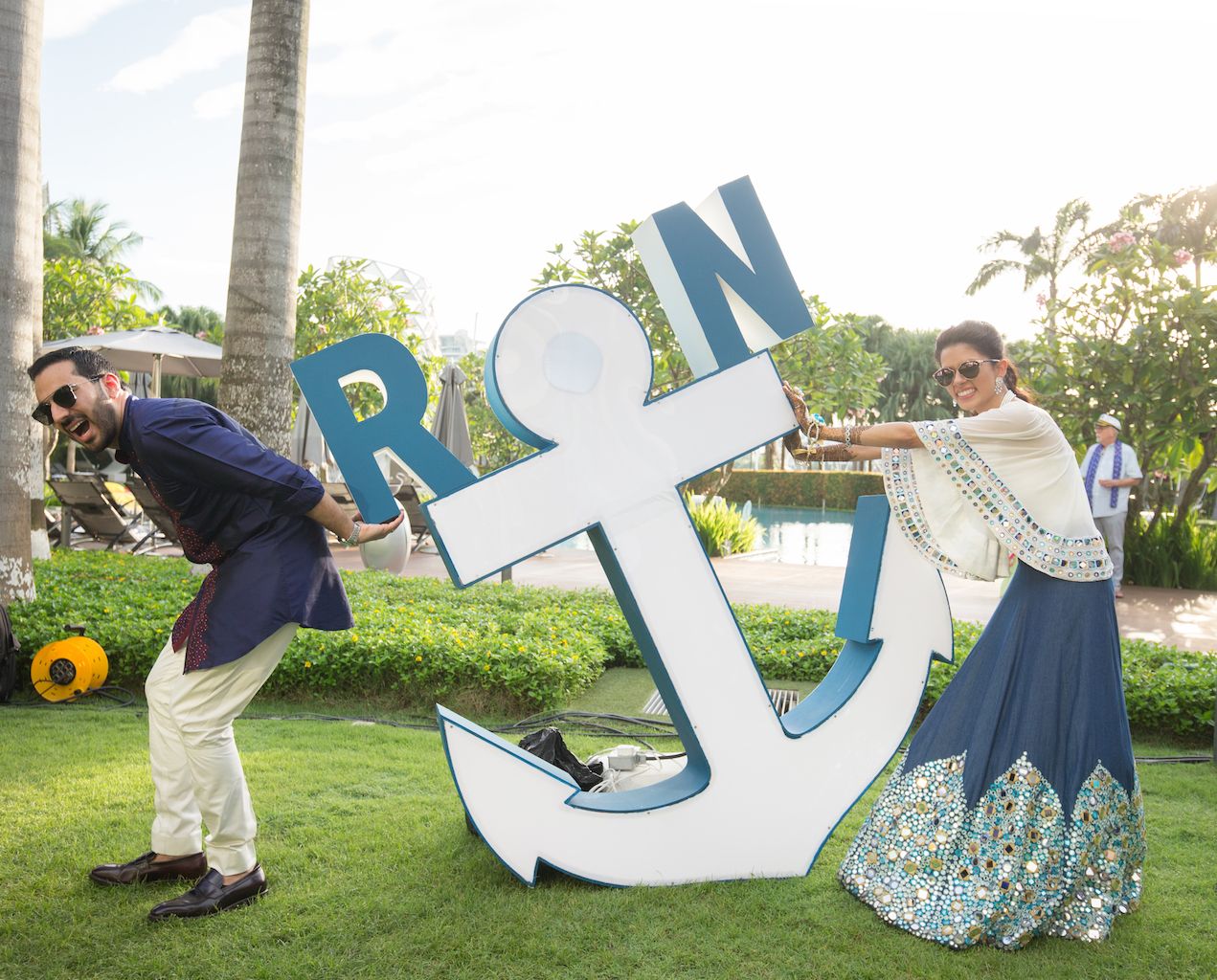 The Sangeet & Engagement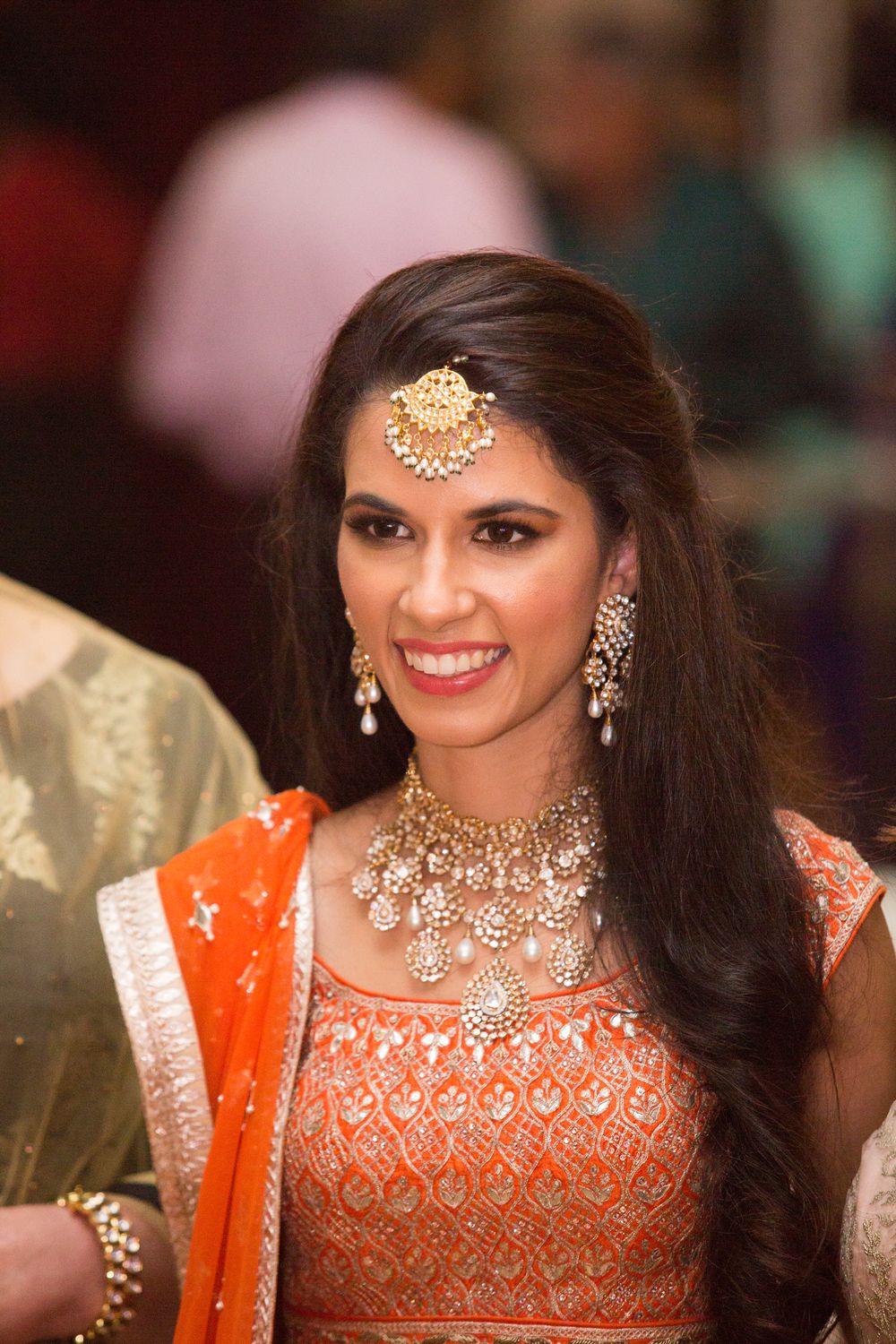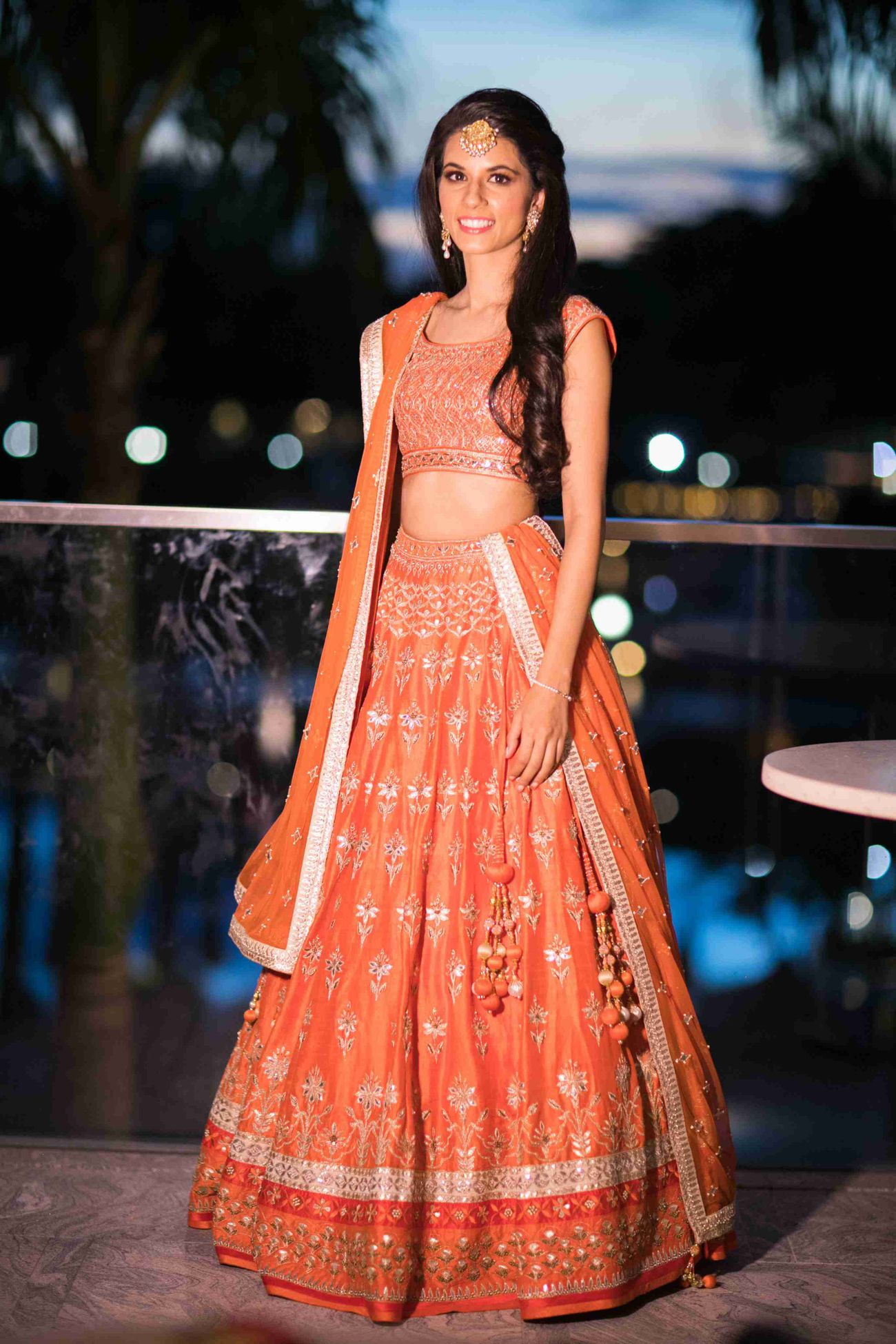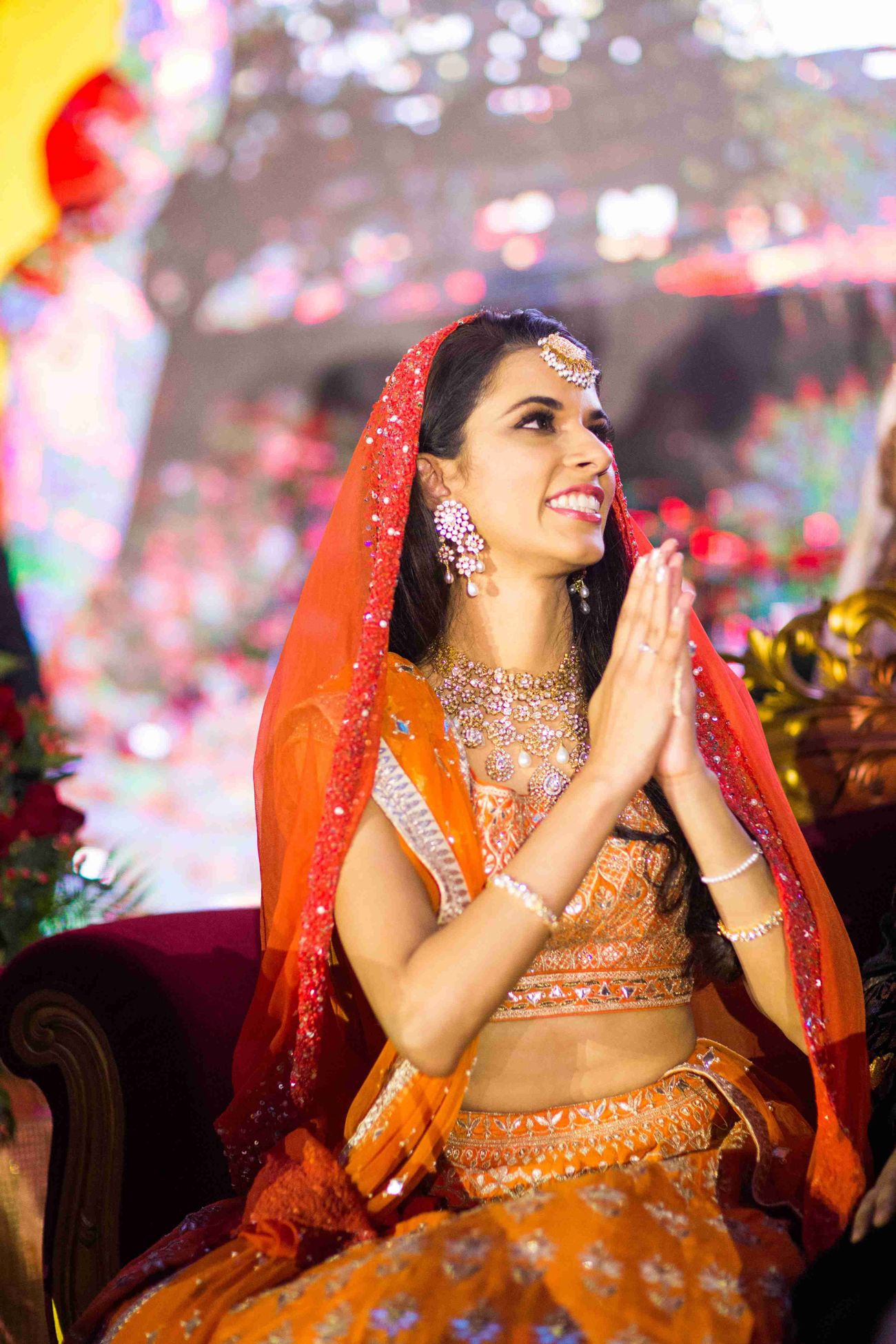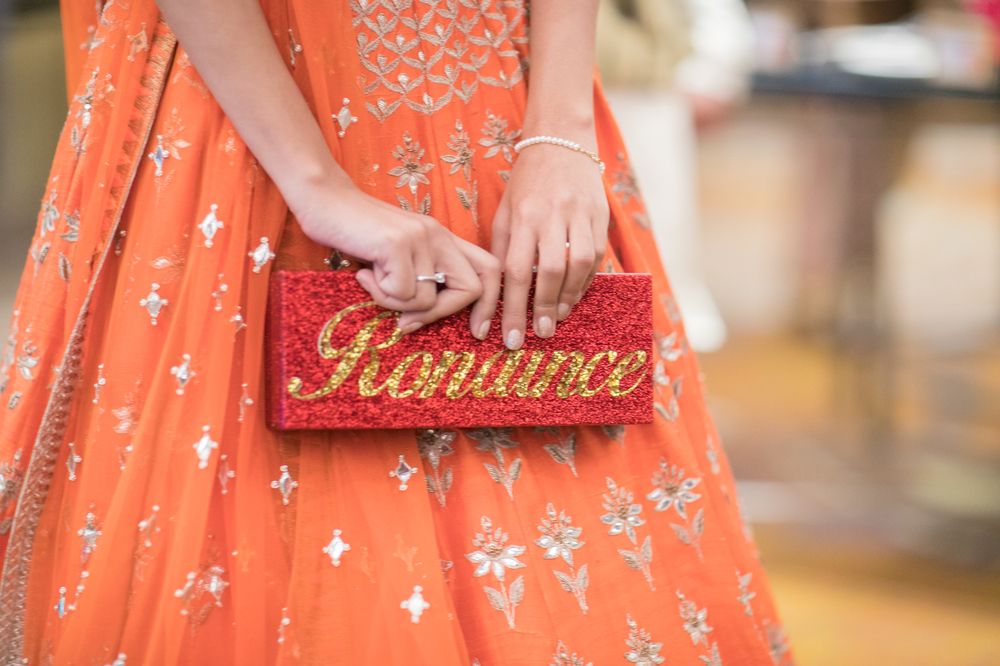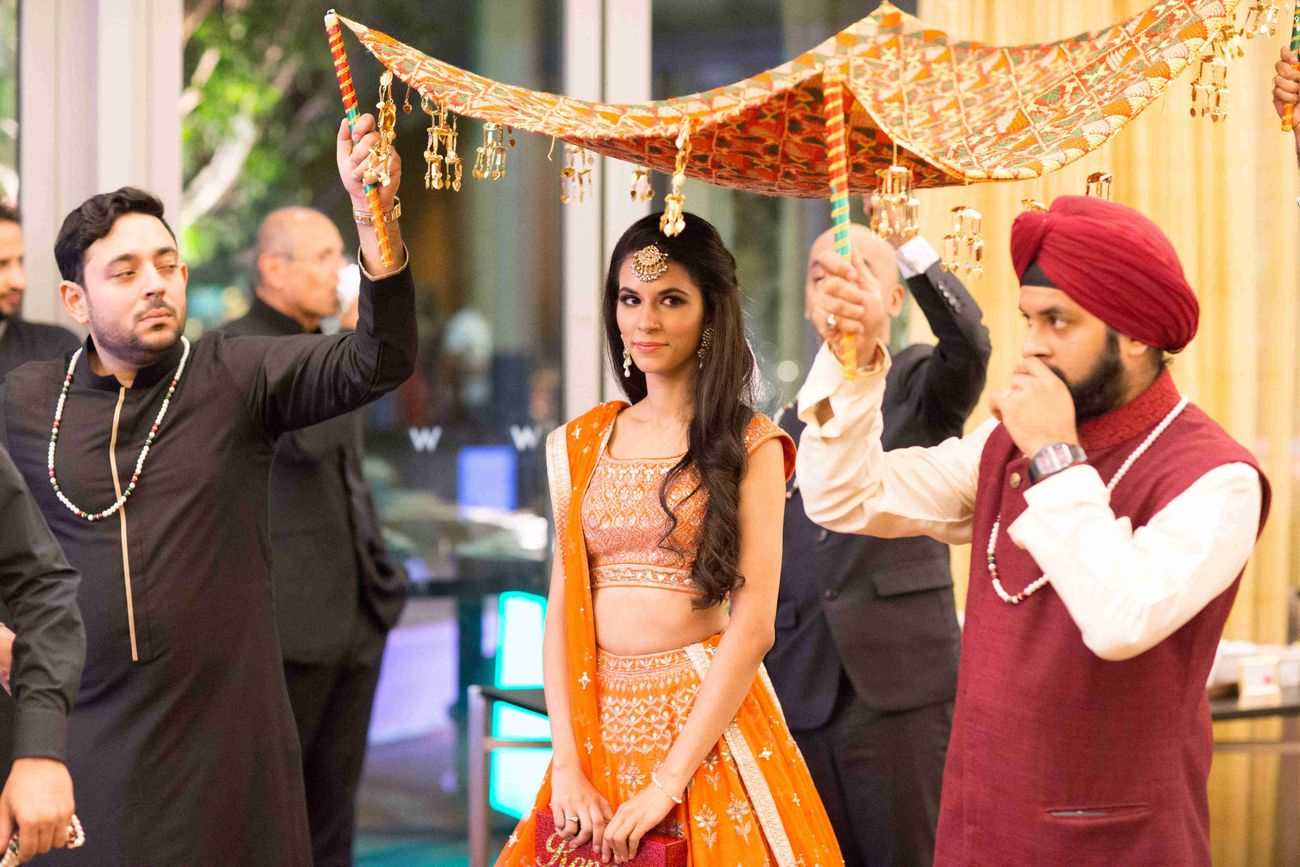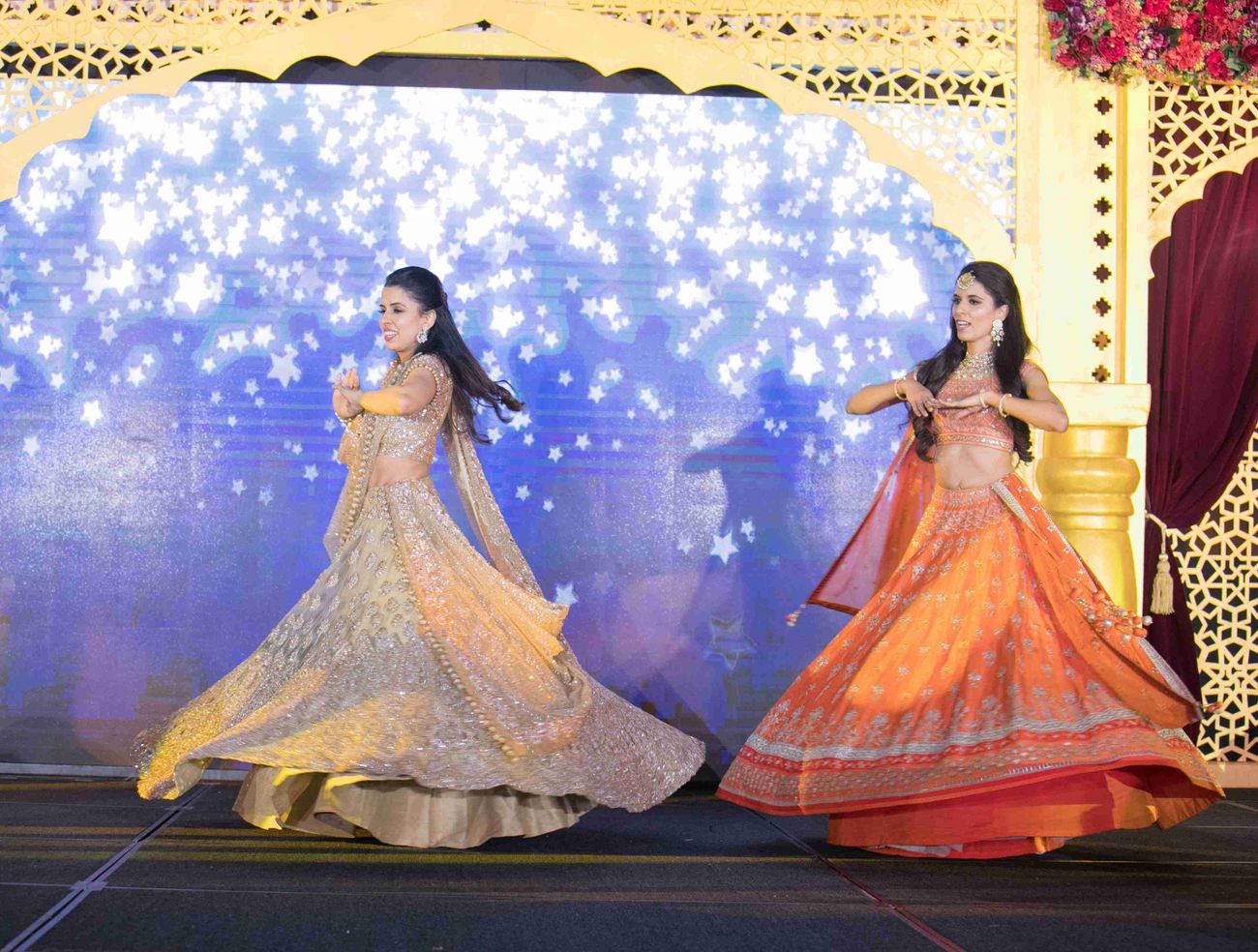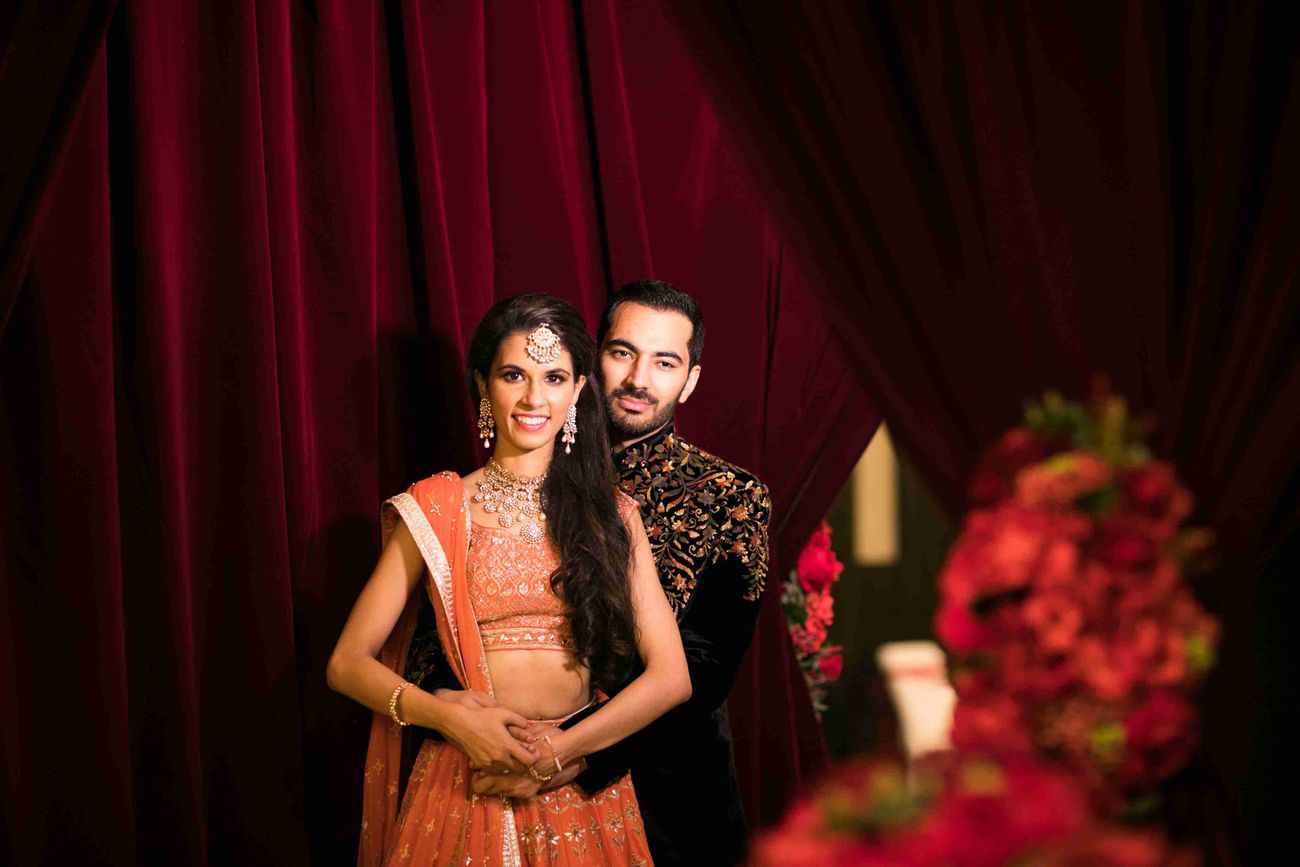 The Wedding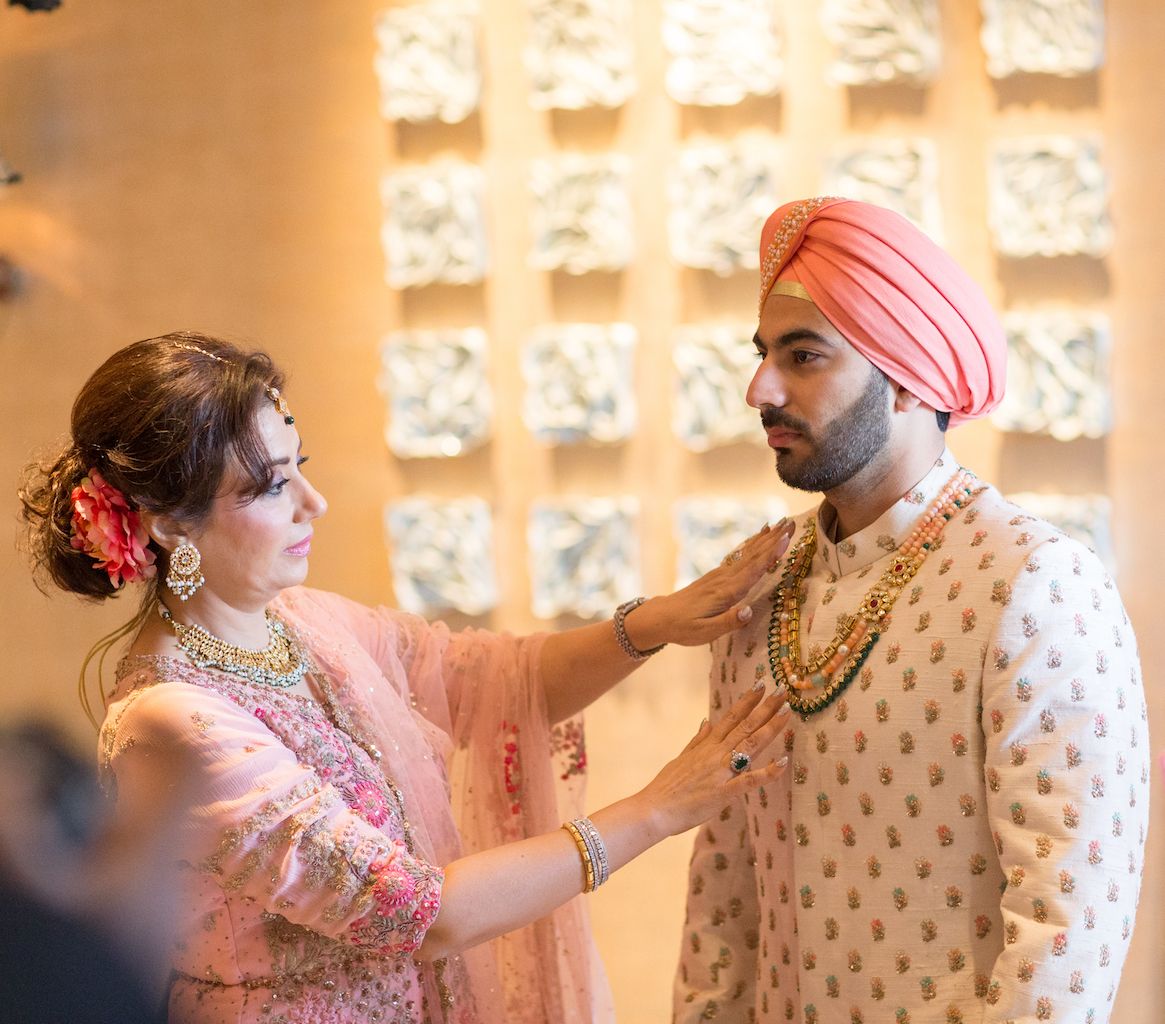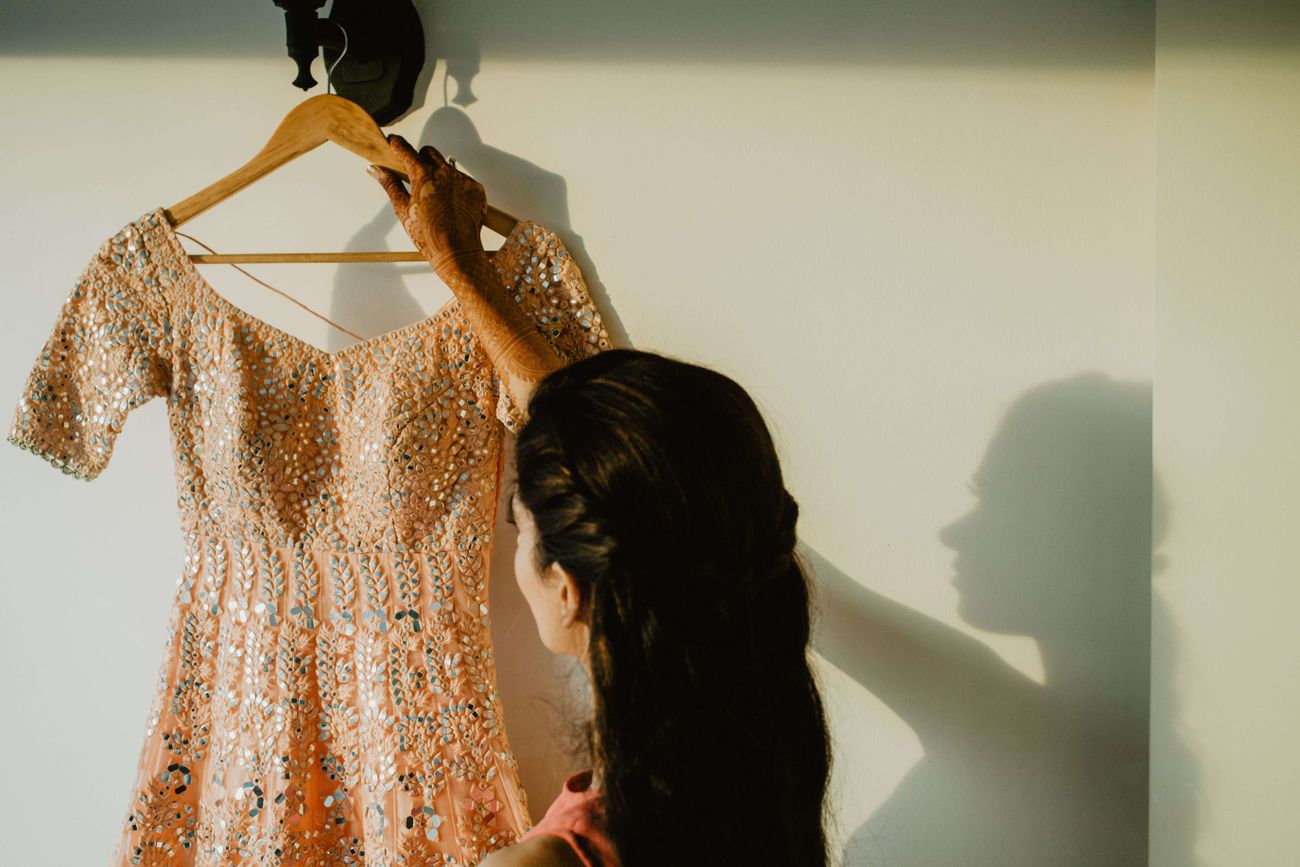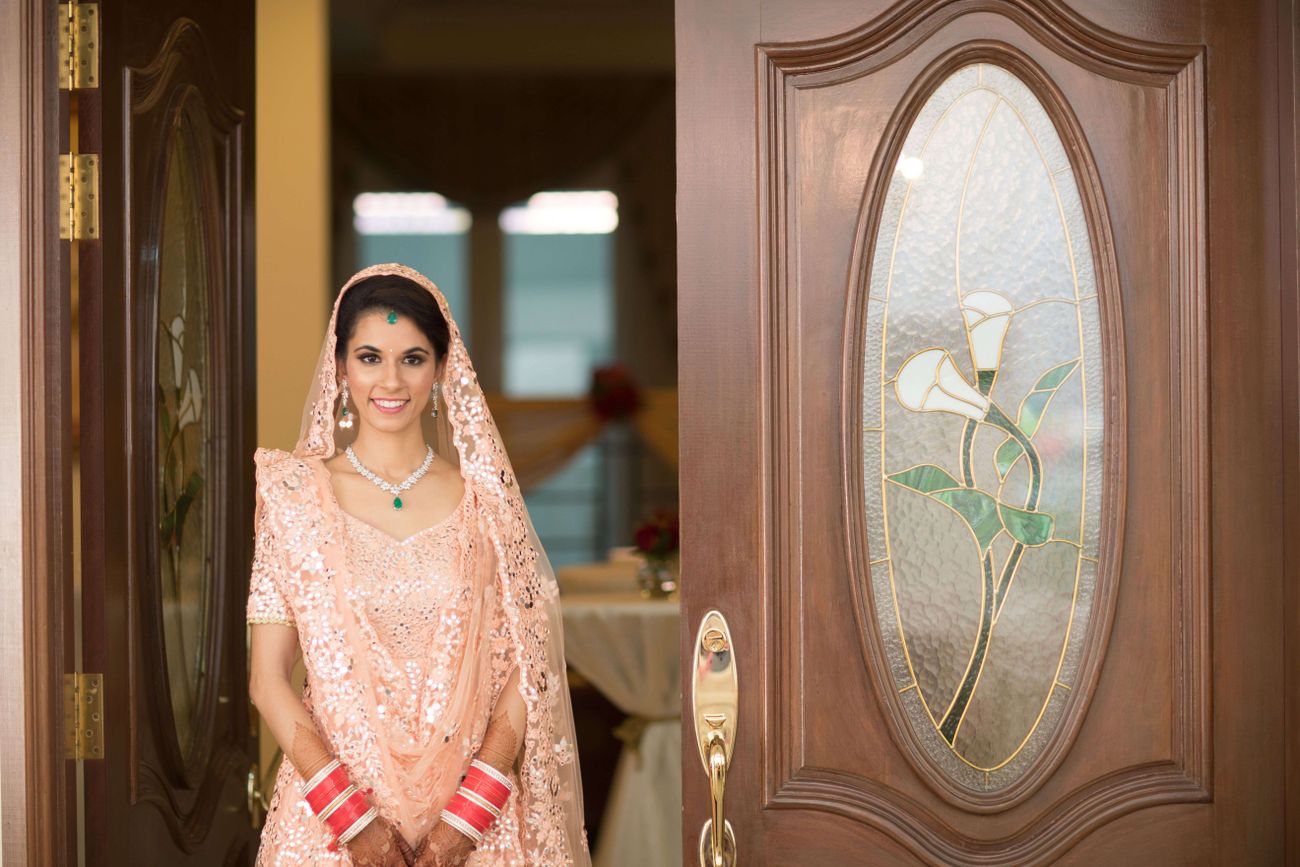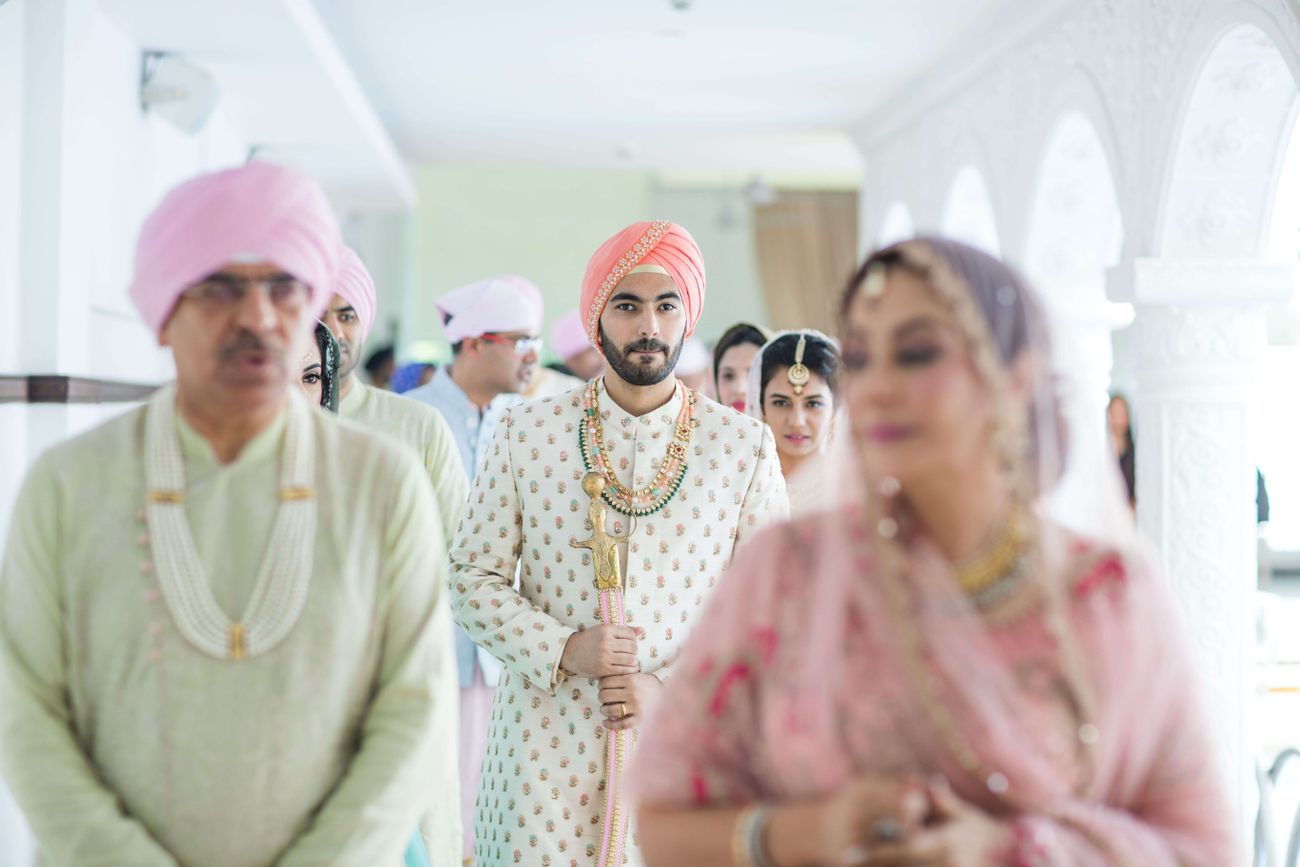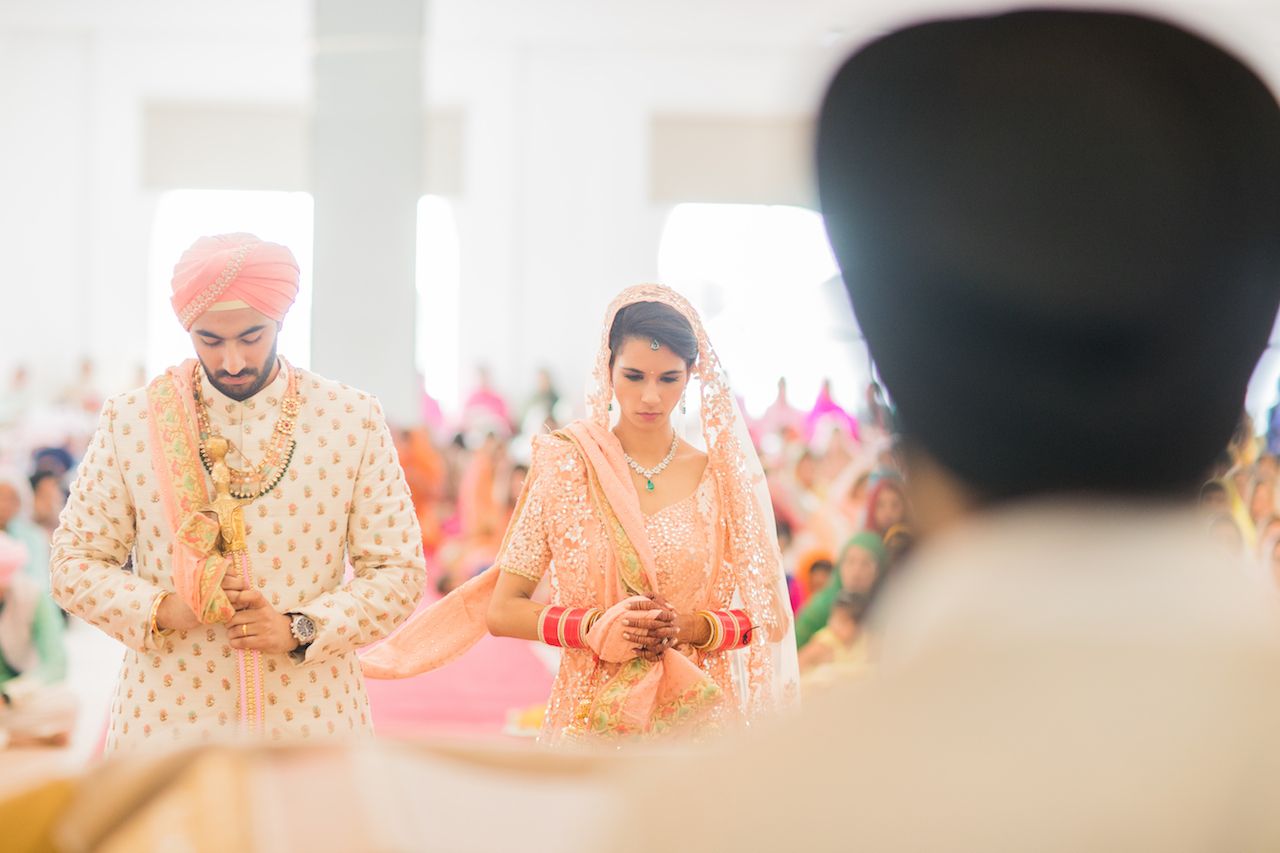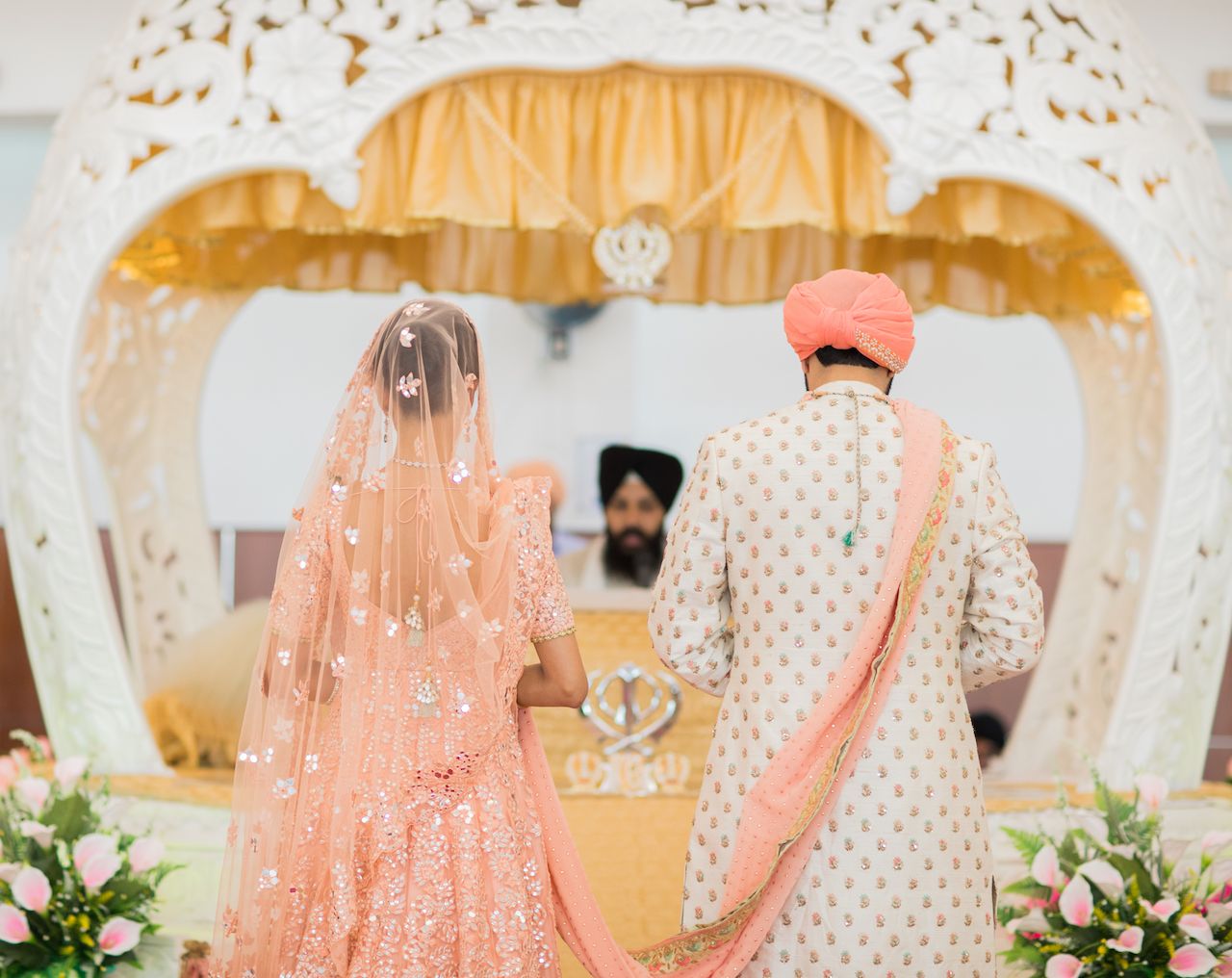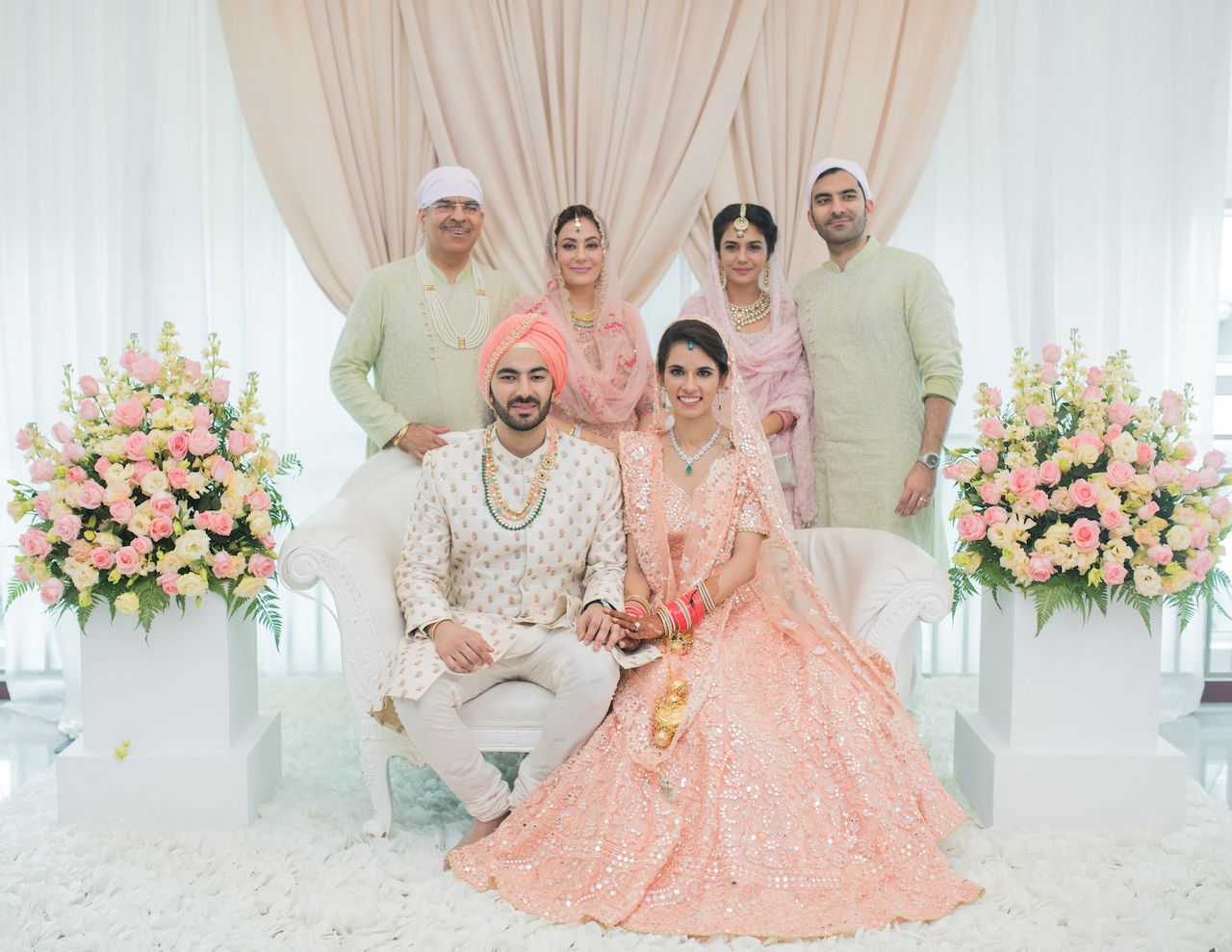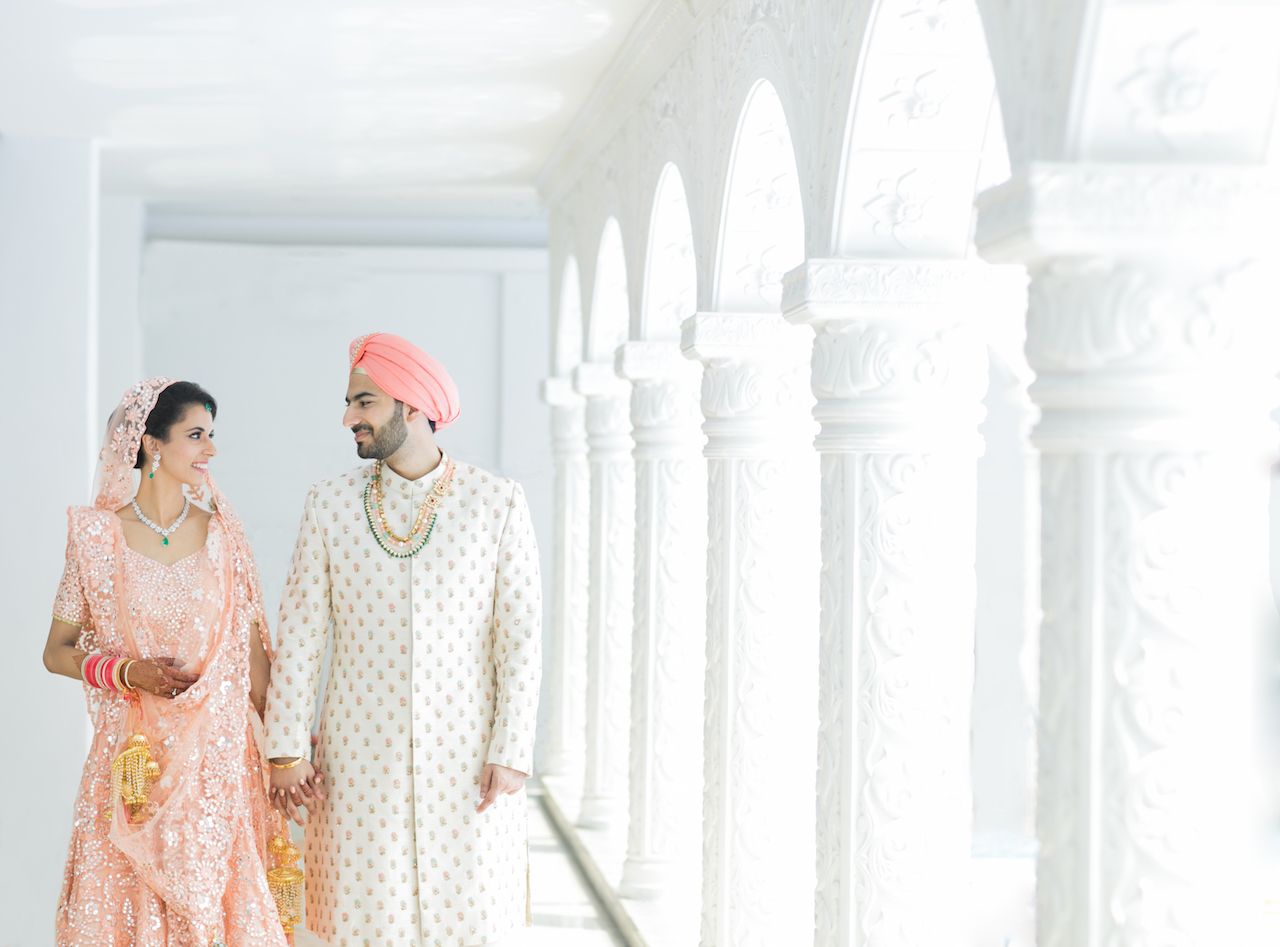 The Reception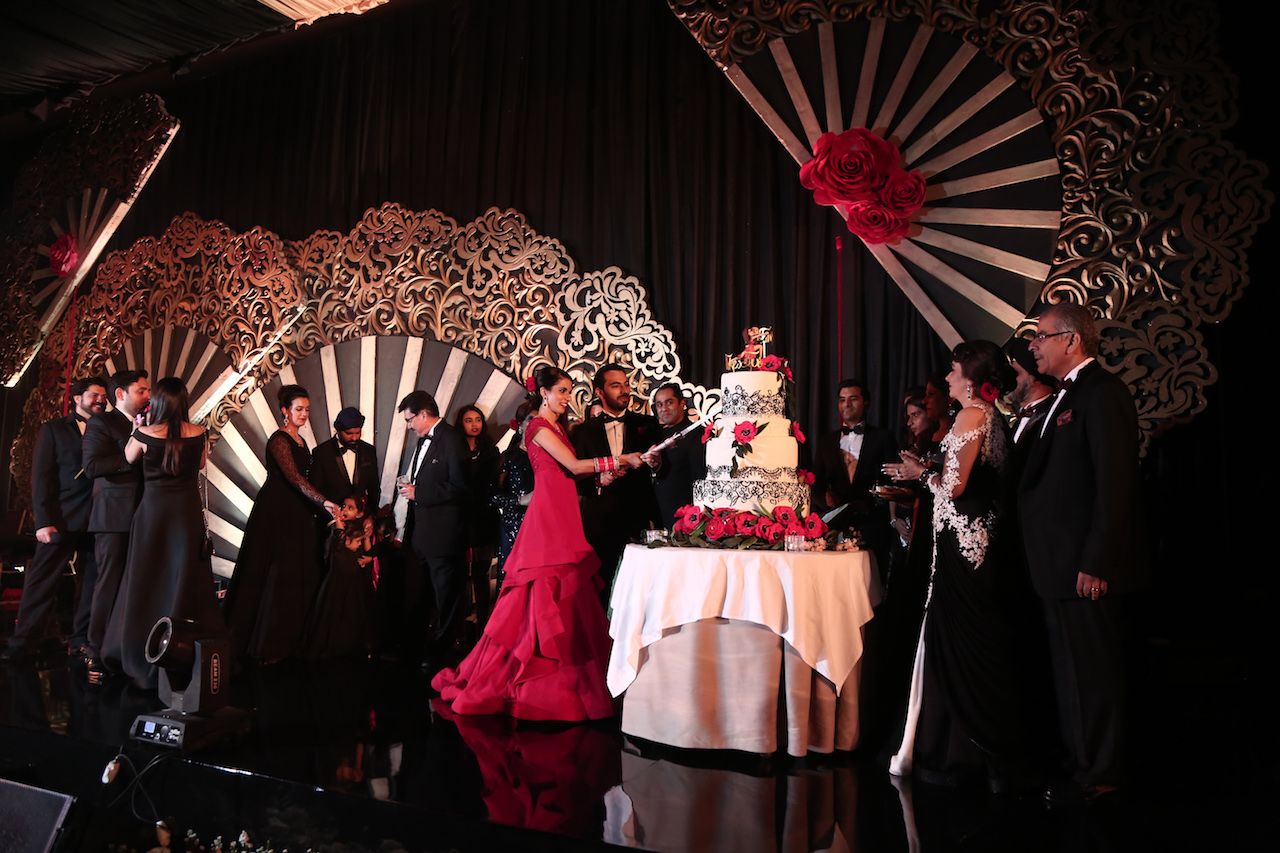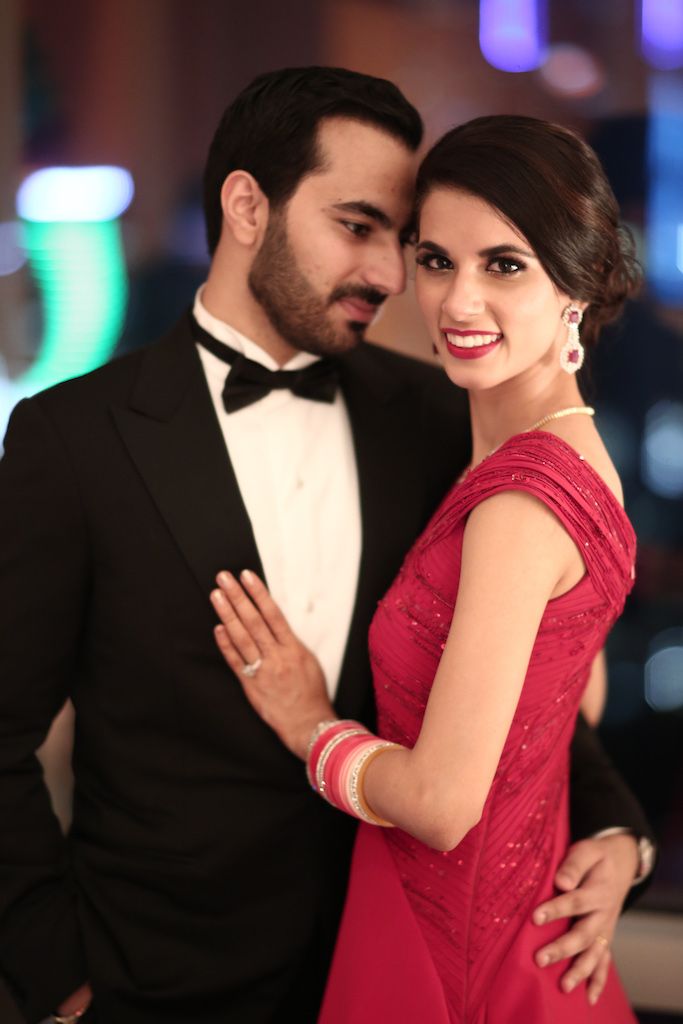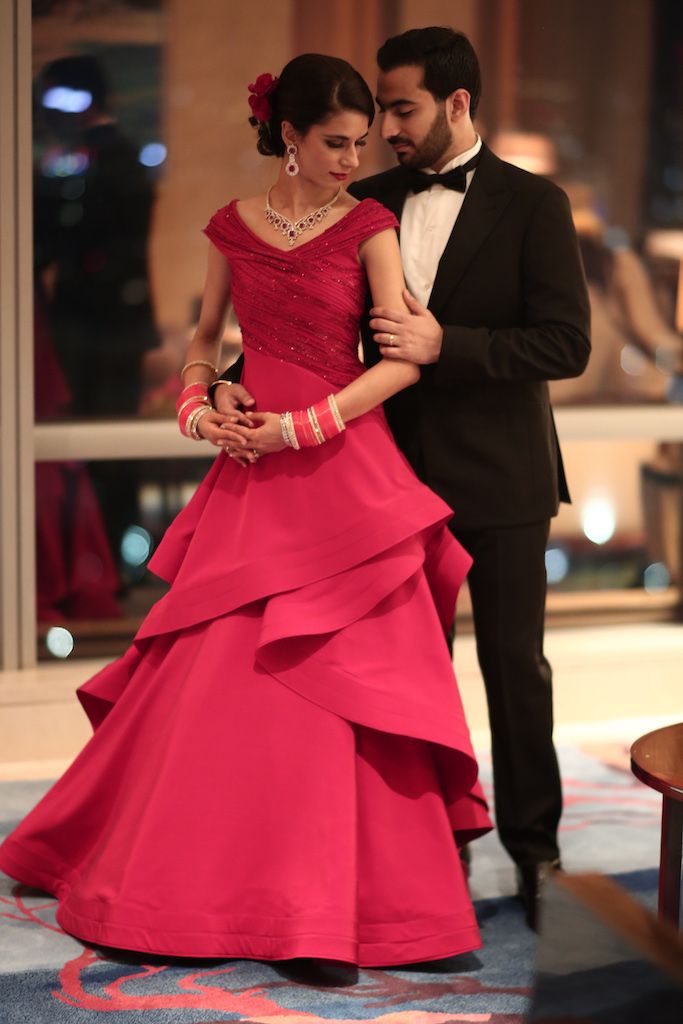 From The Bride:
There are a lot of things that were really special at this wedding. Since we were both from similar families and our parents and grandparents have been friends all along, this was a wedding that brought three generations of friendship and made it into one big family. When I got married, my doli actually left from home which made it all the more emotional - that was a moment I'll cherish. We got married near the ocean, where yachts are docked. Everything was nautical-themed and that really worked for us. We were thrilled to have Harpeet Bachhar from The Wedding Story personally there at the wedding to film the whole thing. Also, as far as our outfits were concerned, we made sure we were colour-co-ordinated for all functions as much as possible. We also designed our invitations from scratch, each invite represented a different emblem from the nautical family. All my vendors are really great friends to me - from Tuhina to Harpreet to Bianca, I have nothing but great things to say about them.
Vendors: Venue: W Hotel Sentosa Hotel, Singapore; Reception at Raffles Hotel, Jakarta Makeup: Bianca Louzado Creative Make-up and Hair Design★ 4.9 Photographer: Tuhina Chopra Photoworks★ 4.9  Decor: Kawan Creative, Singapore Wedding Planners: Innaz Communique Bridal Outfits: Sangeet by Anita Dongre★ 4.9 ; Mehendi by Aruni; Wedding by Tamanna Punjabi Kapoor★ 4.6 ; Doli by Ridhi Mehra★ 4.6 ; Dinner outfit by Rahul Gandhi Rohit Khanna; Reception by Gaurav Gupta★ 4.9 Invitations: Designed by bride & groom Groom Wear: Sangeet by Rohit Bal★ 5 ; Mehendi by raghavendra rathore★ 4.9 ; Wedding outfit by Sabyasachi Mukherjee★ 4.9 ; Dinner & Reception outfit by Ermenegildo Zegna