Swing Décor That Would Add More Charm To Your Intimate Wedding
BY Meenu | 02 Nov, 2020 | 2546 views | 3 min read
Swings have a special place in Indian weddings. They form an essential part of mehendi ceremonies, oonjals and even haldi! In wedding down south, there are a few cultures that celebrate unions via the ceremonial swing! So, swings are an imperative part of weddings and there are some gorgeous decor that we've seen on swings. And swings are becoming a great decor addition to intimate weddings as well! So, we also chose some of the best inspiration for a swing decor and compiled them all here for you to have a look!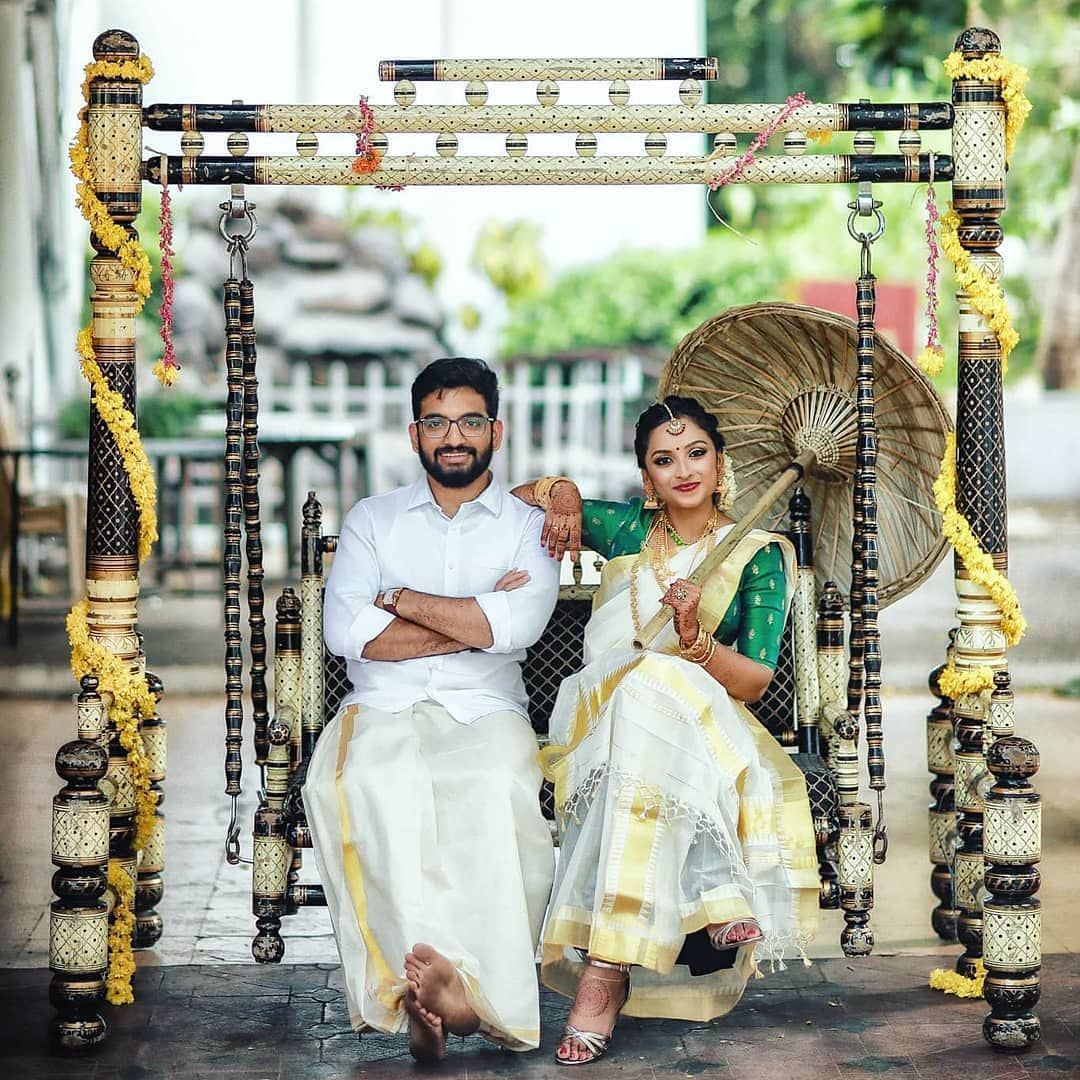 Image Via: Kalyanaramens Weddings
This one is a classic oonjal setup or the swing ceremony décor. You can just have it as a part of your intimate wedding décor you guys!! Make it a part of your photo booth for more WOW!!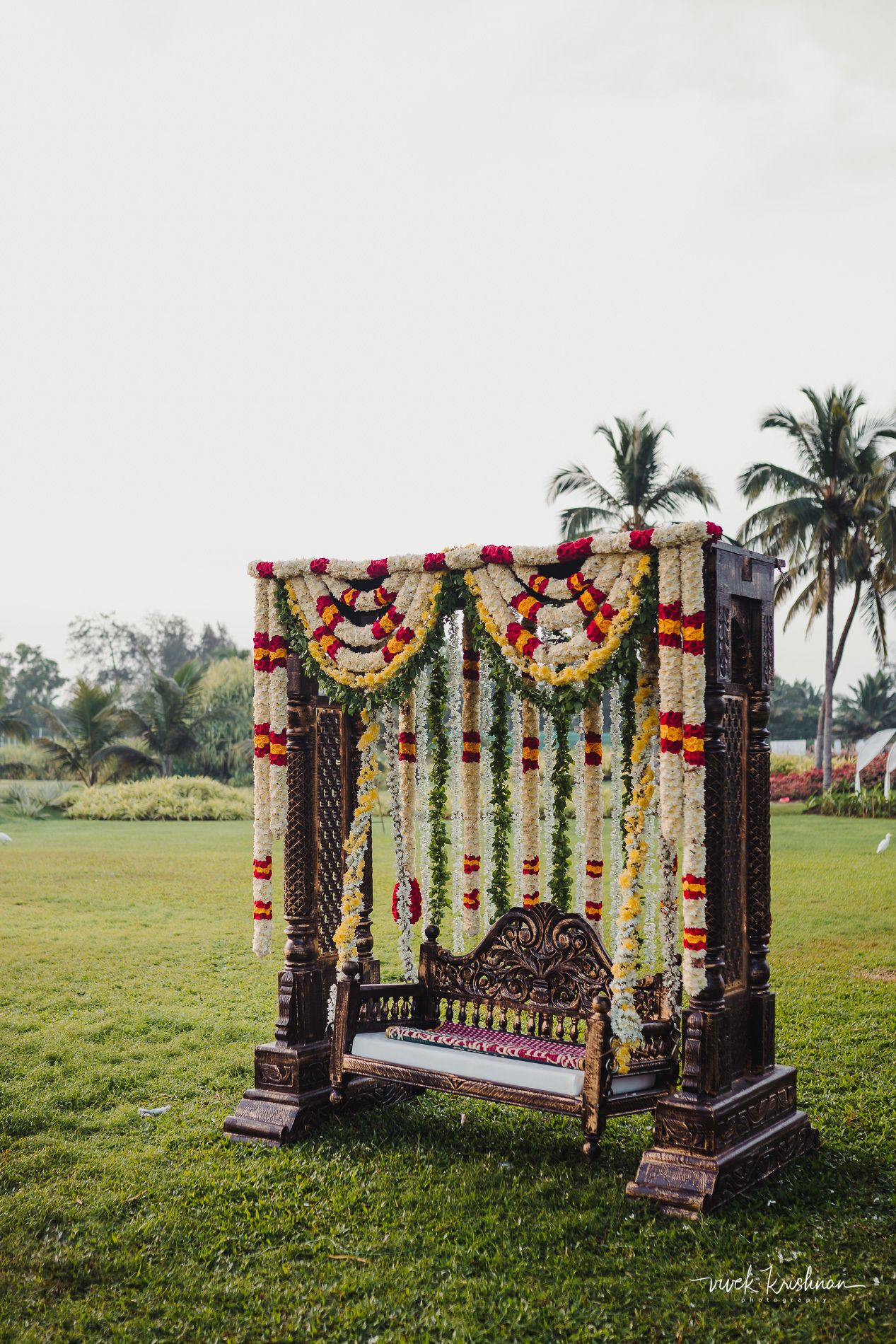 Image Via: Vivek Krishnan Photography
If you have space constraints and yet you have an oonjal ceremony use one of these swings that look so comfortable at the same time does not need any installations. You can put it up anywhere and do the oonjal ceremony. In terms of décor use rich tone flowers instead of regular flowers like jasmine to add some drama.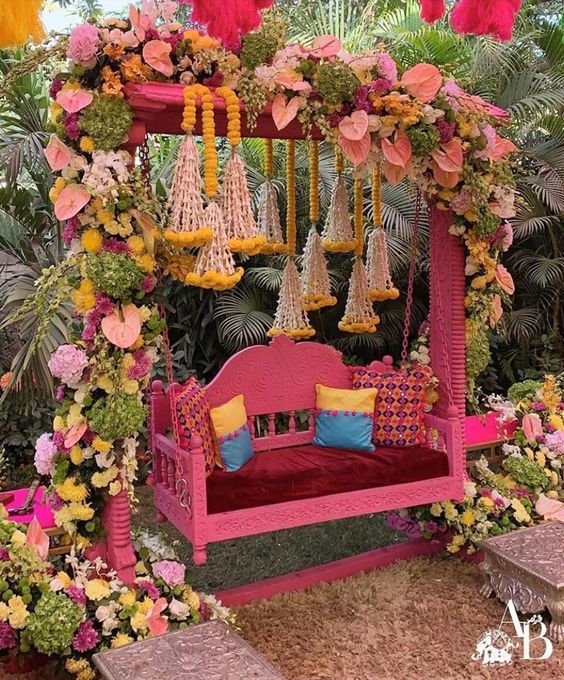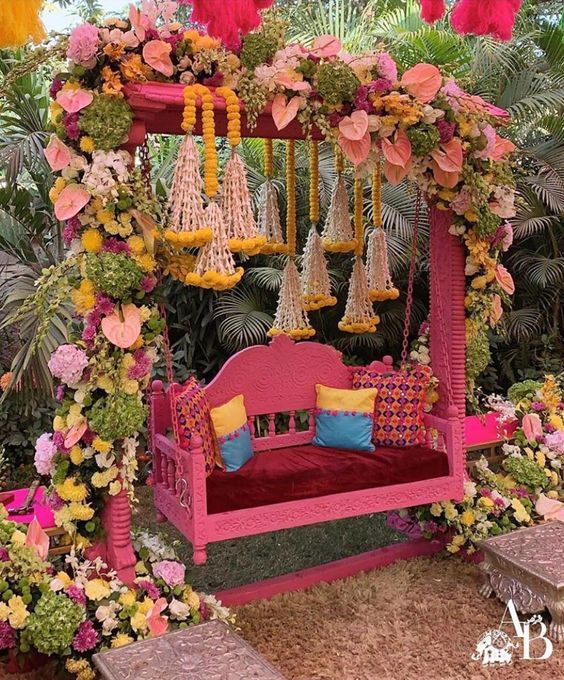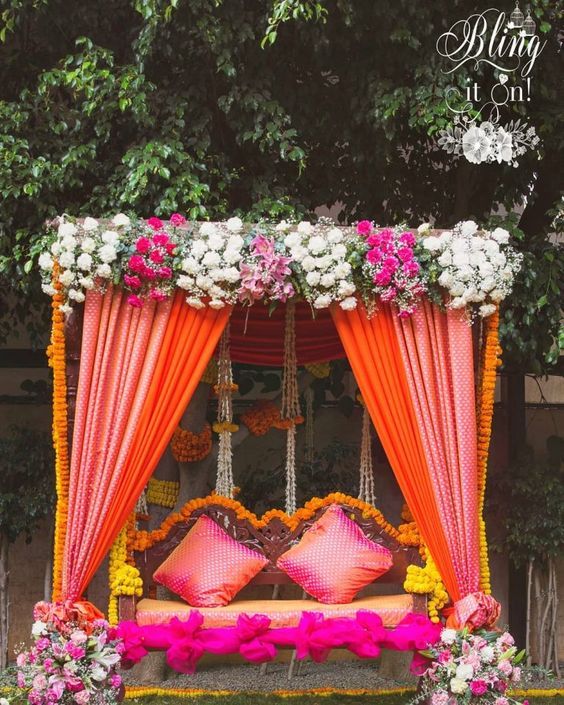 Image Via: Bling It On
If you are in the mood for some fun swing décor then check one out!! Isn't this beautiful? In fact this swing can also be perfect for your intimate mehendi function.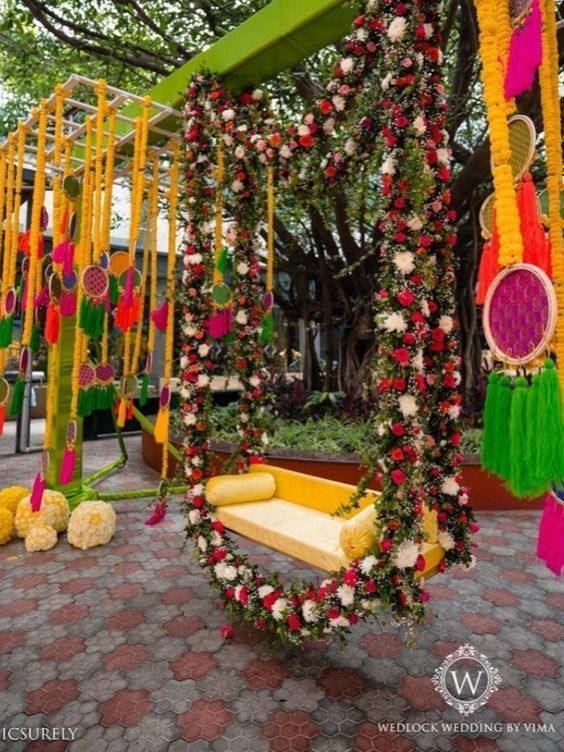 Image Via: Wedlock Weddings By Vima
What is not to love about this cutesy swing? The colors, the cushions everything about it is perfect for weddings at the same time it surely is not OTT!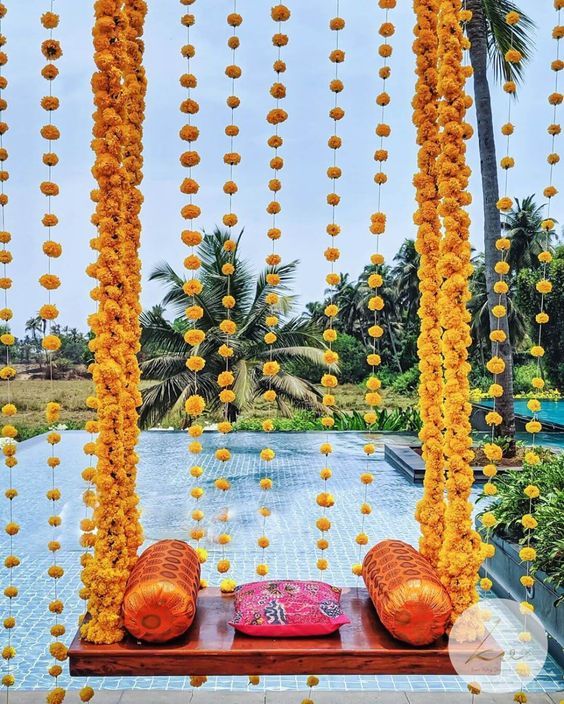 Image Via: KV Photography
If you already have a small swing at home, then this is an easy way to make it look elegant. Some velvet covering and strings of flowers in the sides. You can plan the flowers based on your wedding colors to make it look even more fab!!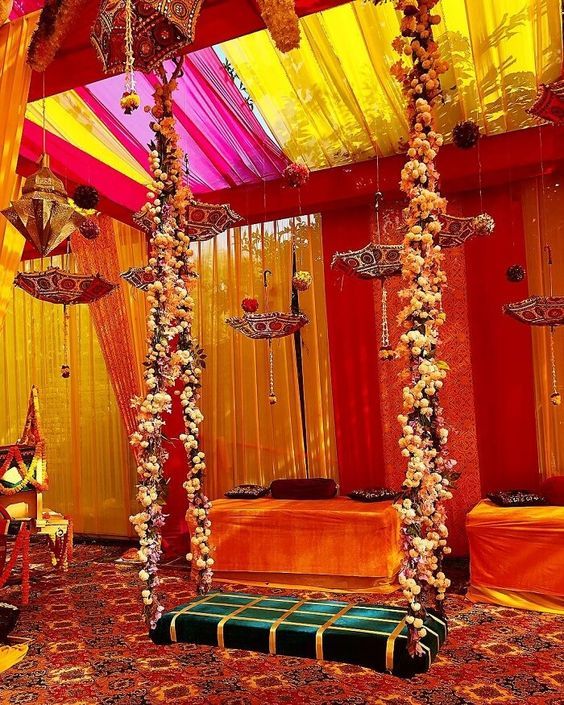 Image Via: Pinterest
Are you getting married in a farm house or in your back yard and need a rustic set up then don't you think this simple décor is perfect? The slight touch of flowers adds to the beauty and yes you need to plan a photo sesh around it, In fact even if you do not have an oonjal ceremony the swing for pics is A must!!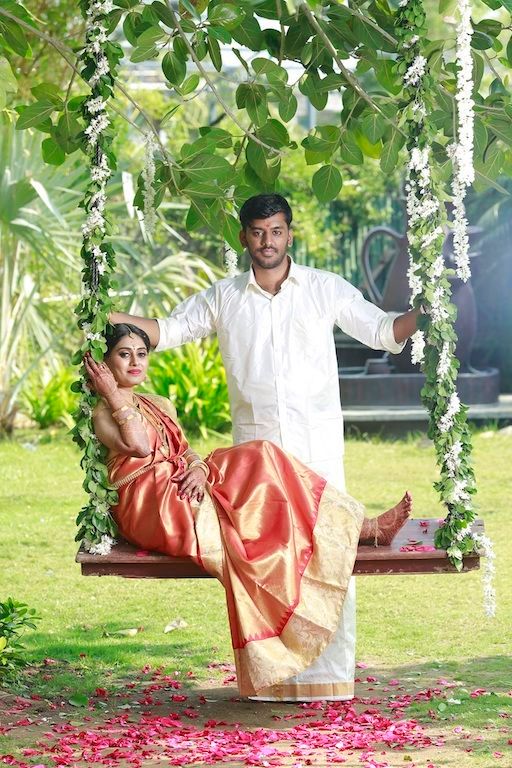 Image Via: AA Photography
So what about those who just love flowers? Then you guys take cue from this absolutely gorgeous swing!!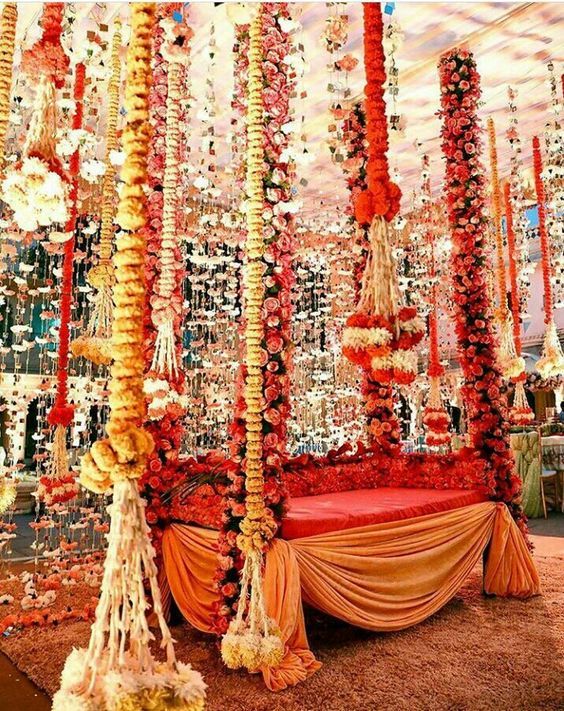 Image Via: Pinterest
Let us know which is the swing décor you guys have decided for your wedding!! You also need to check this out for more ways to use the swing!! 
For more trends on wedding swings, you would love to read this.