Team WMG Picks Out 7 Stunning Engagement Rings From Pinterest
BY Soha | 19 Dec, 2018 | 17638 views | 3 min read
Writing this article legit took us a week! Why? Because going through all those stunning rings literally kept us hooked, and finding our top picks has been the most difficult task we have done in weeks! But all good things take time, and here we are finally!
Boys, if you are planning to pop the question soon, here are our top picks that are gonna make her screen a 'Yes'! And girls, behold your hearts! Because what you see next is definitely going to make you drool!
Setting the bar reaallyy high, here are 7 stunning engagement rings we came across on Pinterest! 
This Halo Morganite Ring That's So Feminine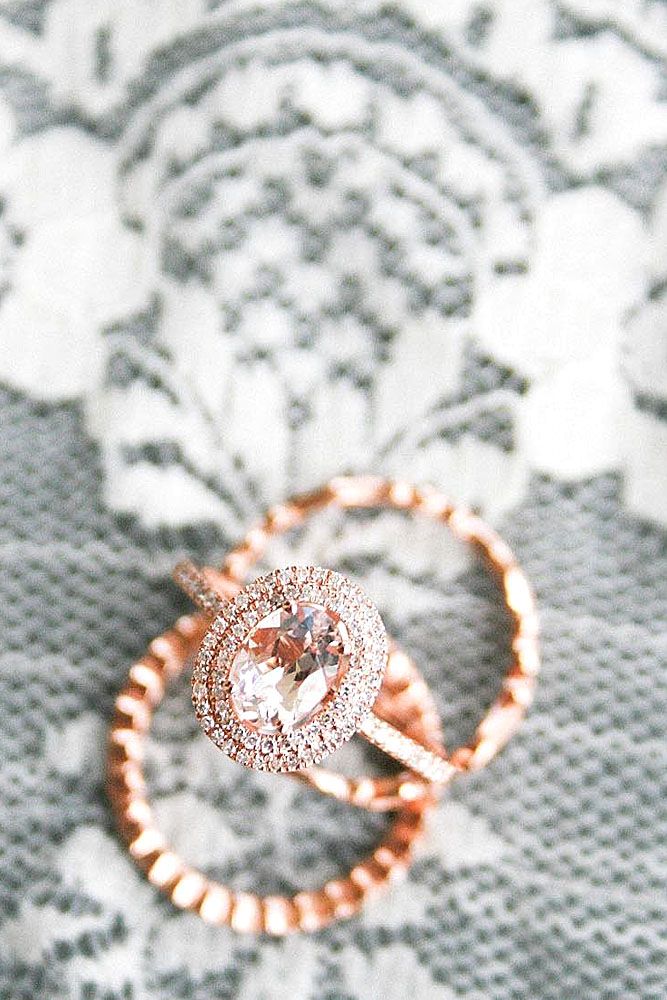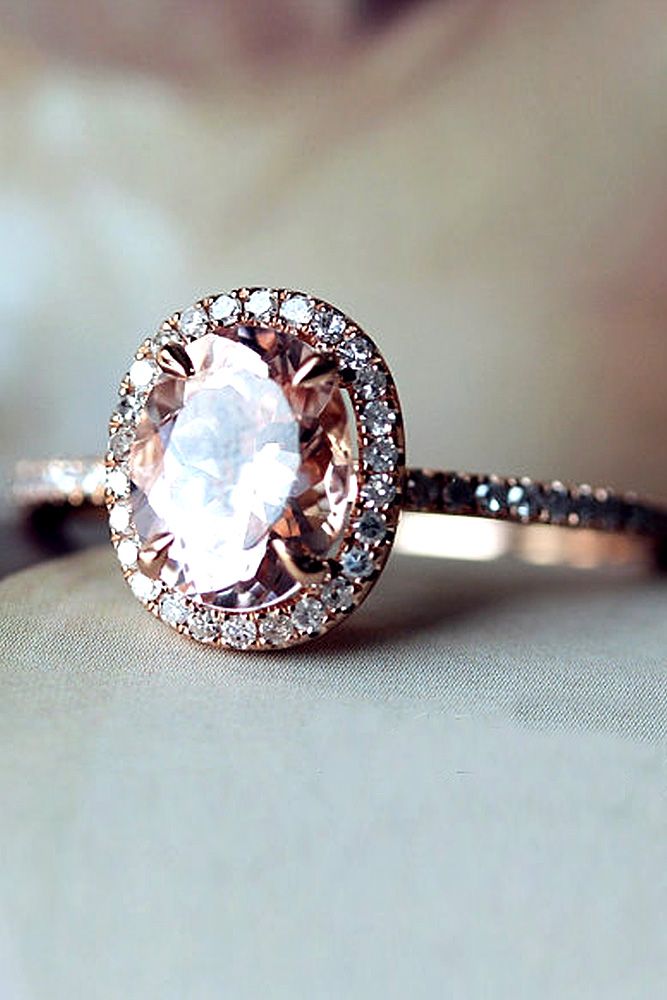 A Morganite stone can be a good choice if you're not looking for a diamond ring for the Miss. It's pretty and feminine colors- from baby pink to violet-pink, make it more beautiful! We especially love how the stone looks with a halo! Are we in love? Yes, absolutely yes!
A Black Diamond Ring That's So Unique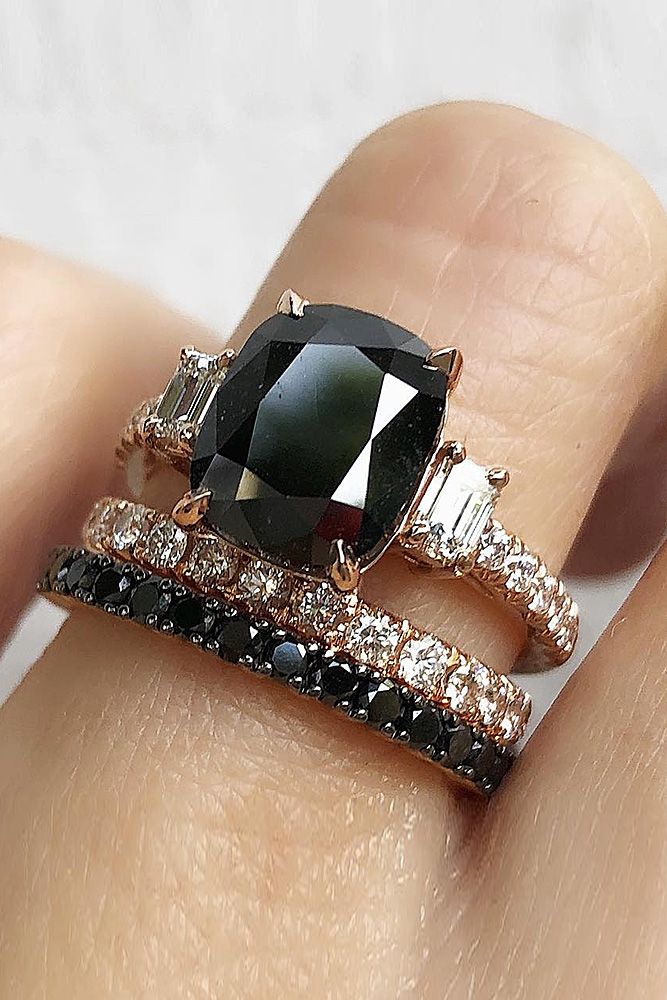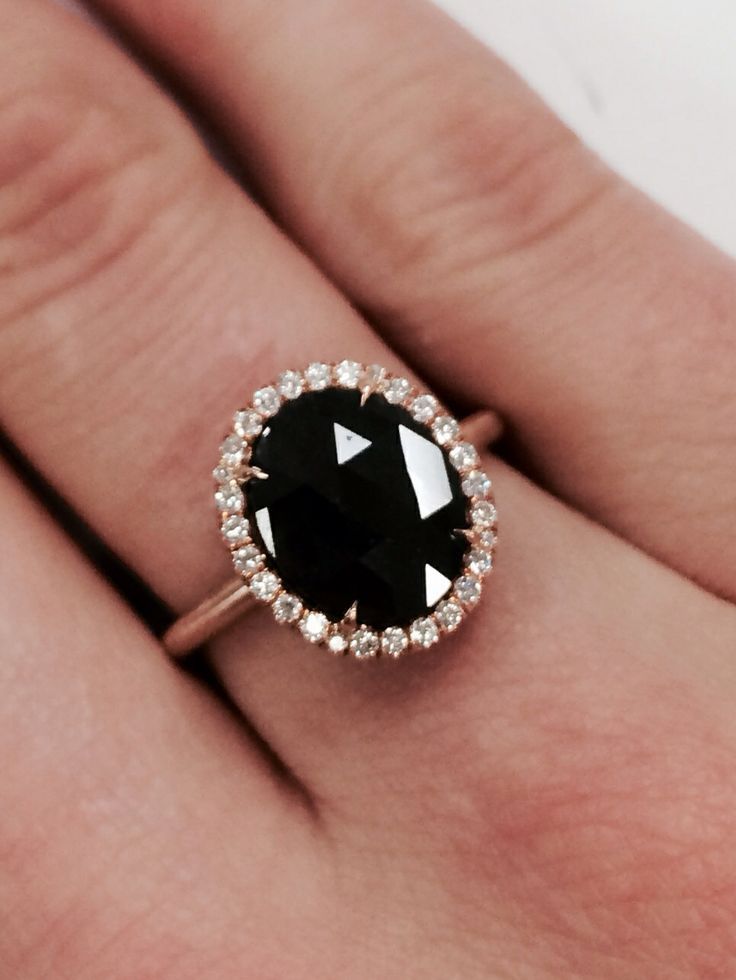 Have you ever seen anybody with a black diamond? Me neither! Black diamond or Carbonado is unique- exactly how you are! We are loving this brilliant cut with a halo that makes the stones twinkle even more brilliantly! 
Stackable Rings - The Most Sought After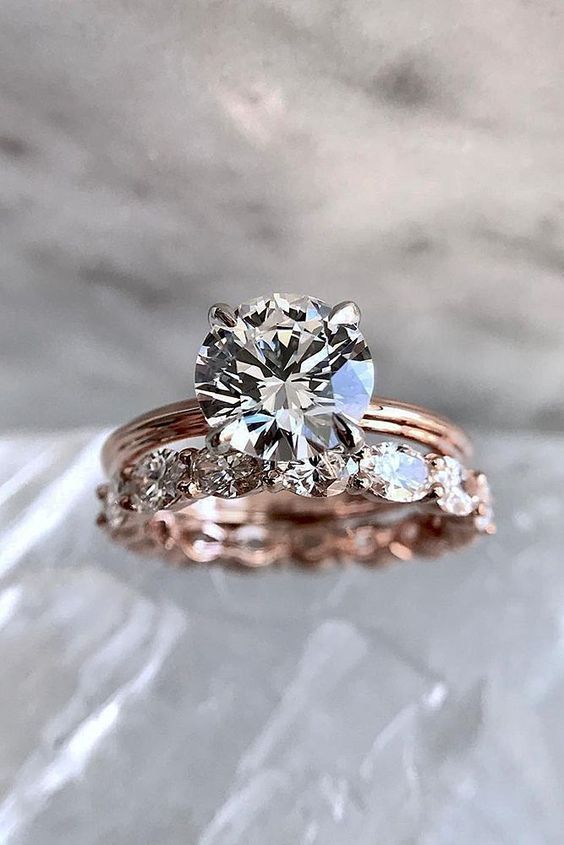 Stackable rings are a HIT with brides-to-be and rightly so! After all, what's better than a diamond ring? Two diamond rings!! Stackable engagement rings involve wearing two or more rings stacked together for more drama and style! And the best part? There're no rules- you can wear two-three-or however many rings you may like! 
This One If She's A Fan Of Colors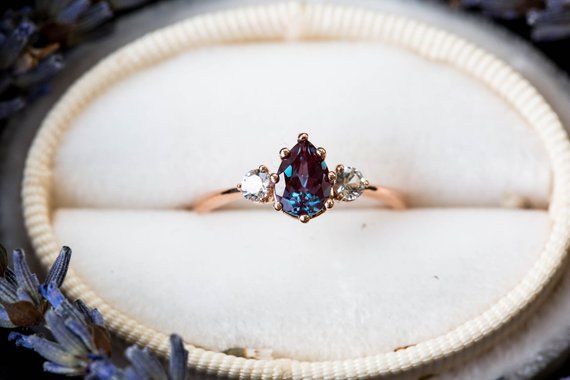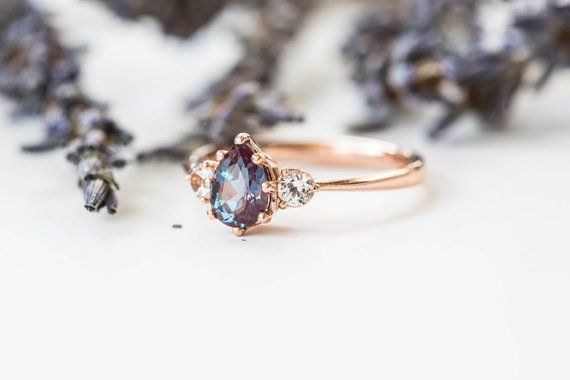 We have got our eyes on this three stone engagement ring - a pear shaped Chatham alexandrite with white sapphires on both sides in diamond cuts. The stone on this dainty handmade ring changes color - from a rich purple to teal, with hints of blue and red in different lighting.  What more can a girl ask for!
This One For The Woman With Fine Taste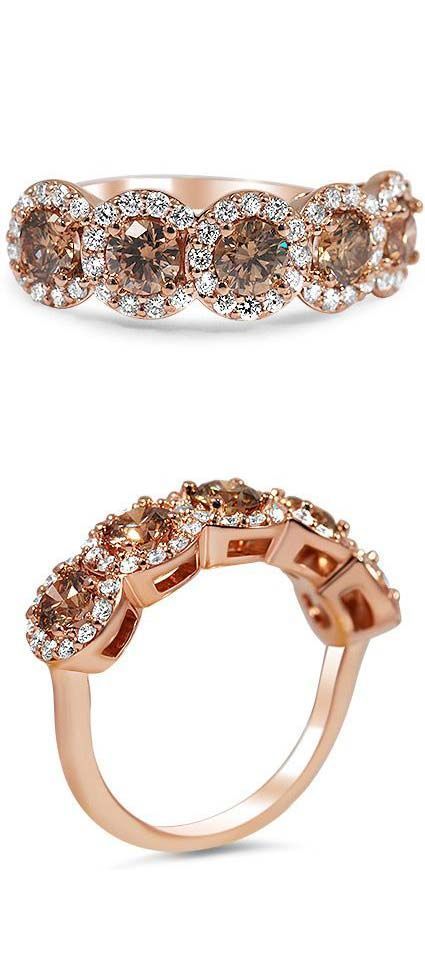 If you want to surprise the Miss with something truly classy, pick Champagne diamonds. We found this stunning five halo champagne diamond ring on Pinterest that we haven't been able to stop thinking about! Isn't it simply..... breathtaking! These five shimmering diamonds are encircled by a halo of brilliant white diamonds, all placed in a romantic gold setting! So antique and timeless, we say!
How About A Heart For Your Heart?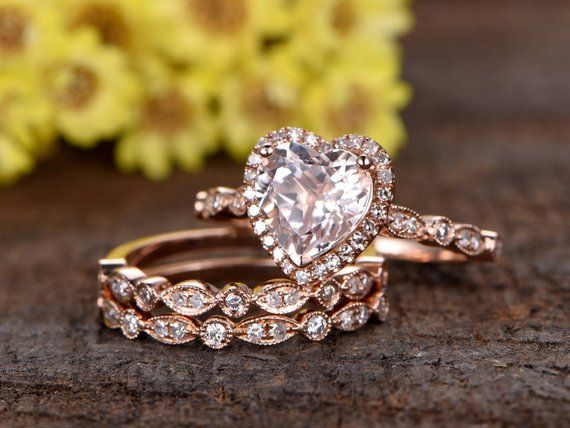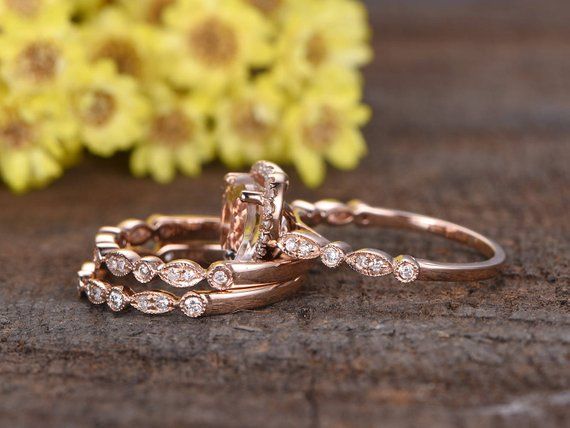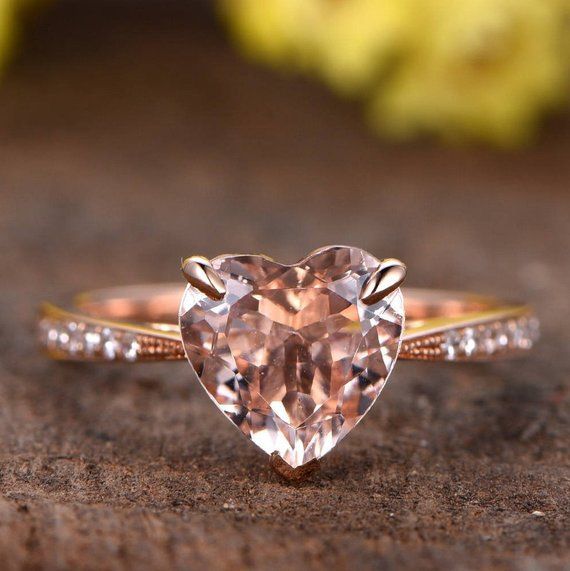 These heart shaped rings are definitely going to win your lady love's heart. I mean, just look at them! Stacked, or solo- when choosing a heart-shaped ring, we suggest you opt for white gold or rose gold! Trust us, you're going to want to thank us later!
How About A Gem Stone, Inspired By The Duchess?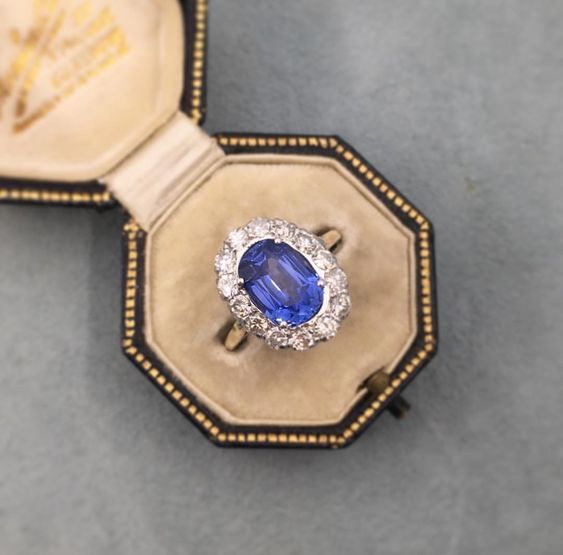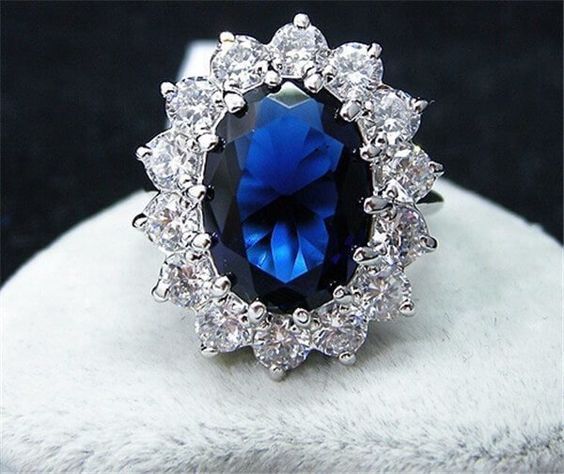 Inspired by the Duchess of Cambridge, gem stone engagement rings have been worn by both, Princess Diana and Kate Middleton. Well, one look at these beauties, and you'd want to own them too! Surrounded by crystal stones and diamonds, these beauties are the true definition of grace and elegance and get infinite ❤️s from our side!
We know we don't have a favorite 'cuz they are all so pretty, but do you?