Temple Mandap Designs For Your Wedding
BY Meenu | 03 Feb, 2021 | 2153 views | 3 min read
Decor is one of those things that is not only an important aspect of wedding planning, but one of the key things that brings the whole wedding together. The décor and ambience can create such an impact at any wedding. Decor is what sets the theme and mood for the entire wedding!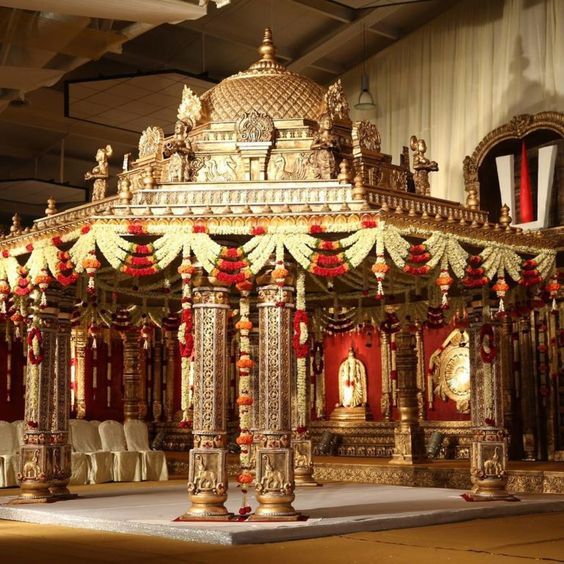 Image Via: Pinterest
We think of wedding mandaps by the beach, or even in a lawn. But, a grand mandap idea which would be perfect if you are having a traditional wedding ceremony would be a temple style mandap. This is one kind of décor that can be made subtle or grand, based on how you want your wedding to be.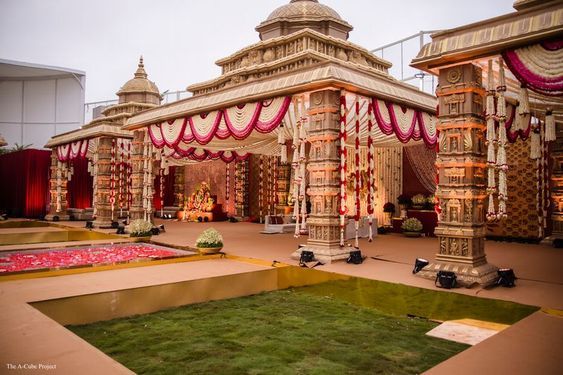 Image Via: Real Wedding Dheeraj Rohini
Look at this absolutely magnificent set that was erected for a wedding. This temple mandap was created exclusively to look a temple from rural Tamil Nadu. If you are looking for a grand temple mandap for your wedding then you should check this out.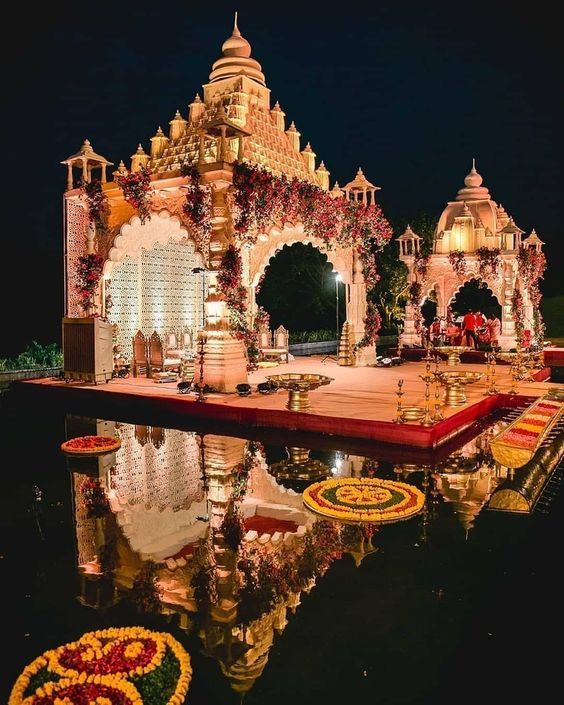 Image Via: Pinterest
Are you thinking if a temple style mandap would fit into a water body where you would like to say your vows, then this temple style mandap will ease out all your worries. Isn't this ethereal??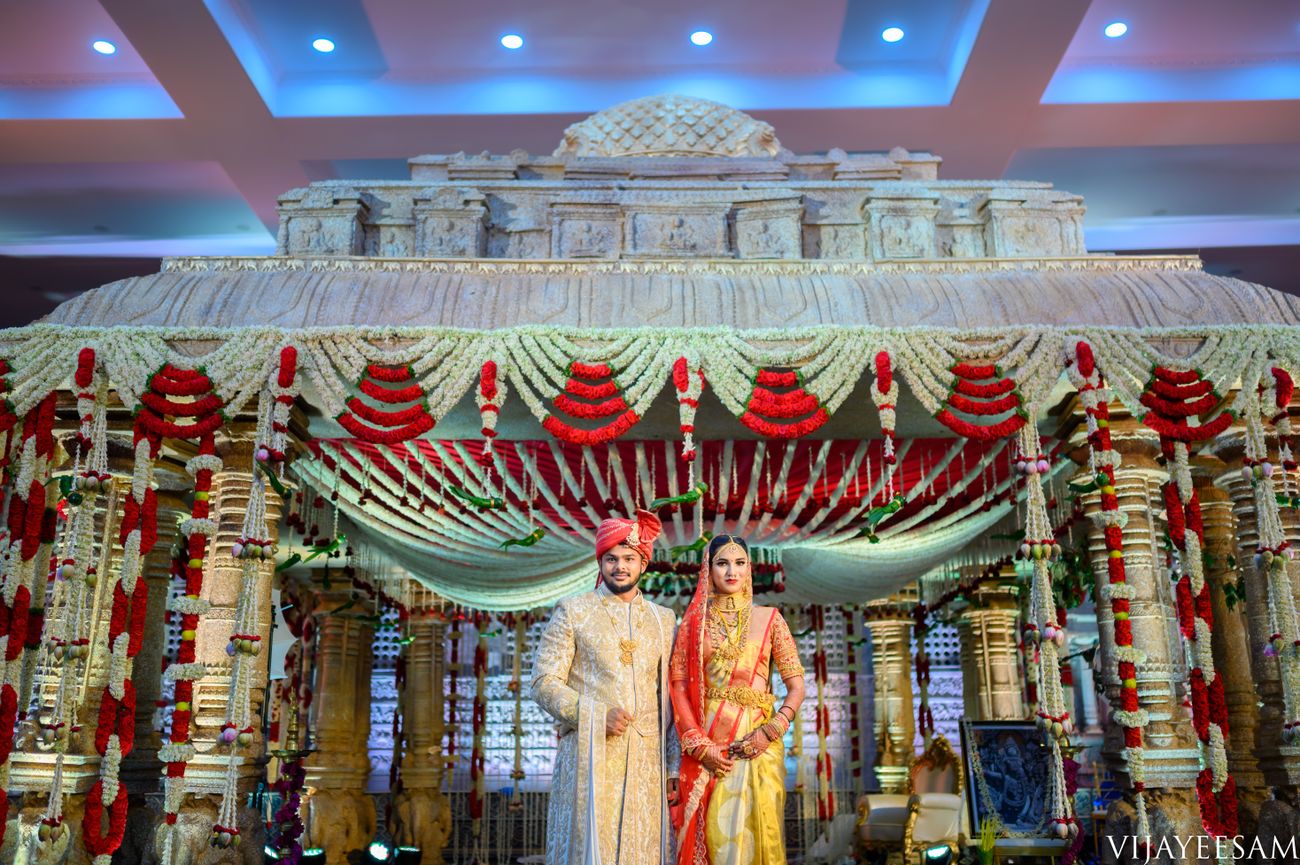 Image Via: Real Wedding Meghana Likith
If you are getting married in an indoor venue, a mandap is equally important. Apart from the wedding ceremony itself, you will need to hold your family and friends for post wedding pics in the same backdrop. Look at this absolutely regal temple style mandap that was created indoors. Look at the intricate work done for panels. If this does not signify a heritage wedding, we dunno what would!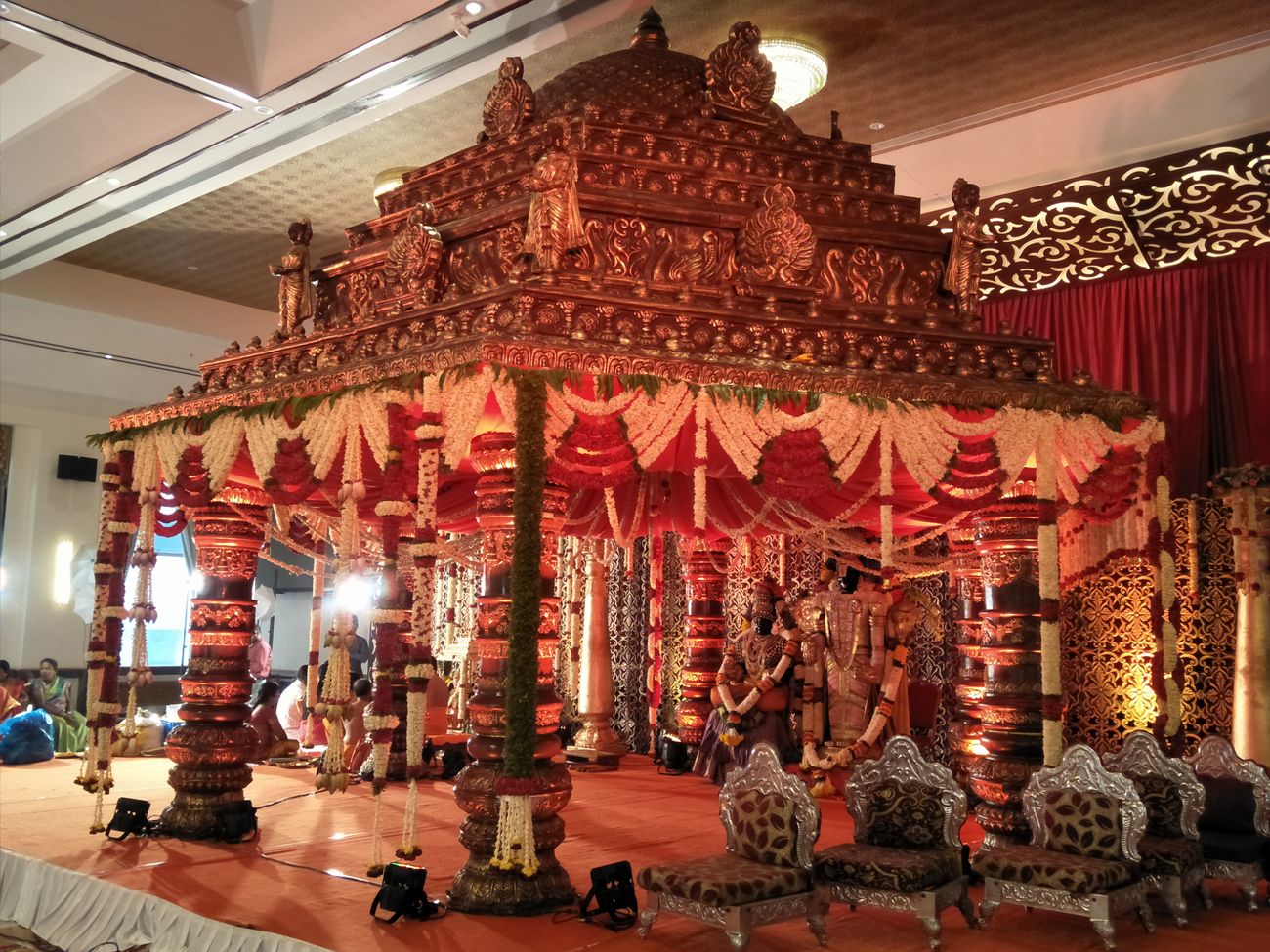 Image Via: MIG Events & Productions
This is another temple style mandap created for an indoor venue. You can see here how intimate this looks and how beautiful. Though it is not large, it looks mind blowing with all the artwork done to perfection. The gold color of the temple mandap reminds us of the temples like Tirupathi.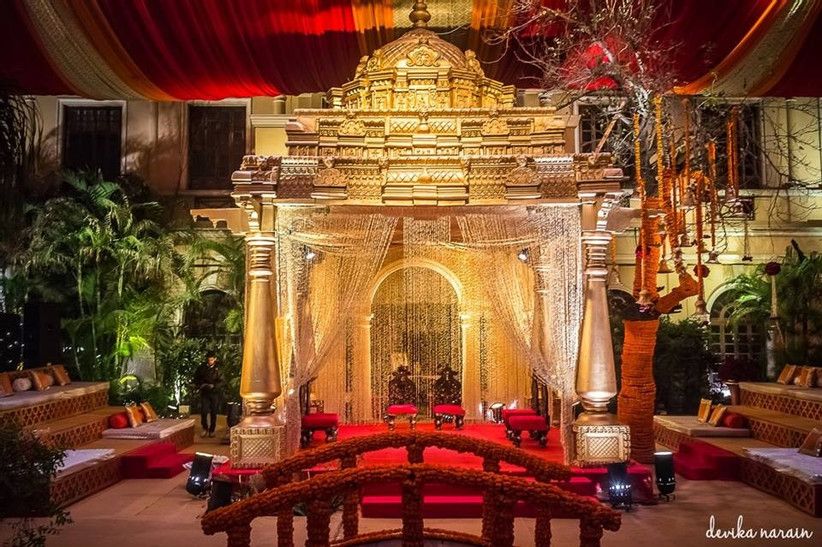 Image Via: Devika Narain And Company
Look at this master piece of a temple mandap by Devika Narain. Pin this right away you guys!!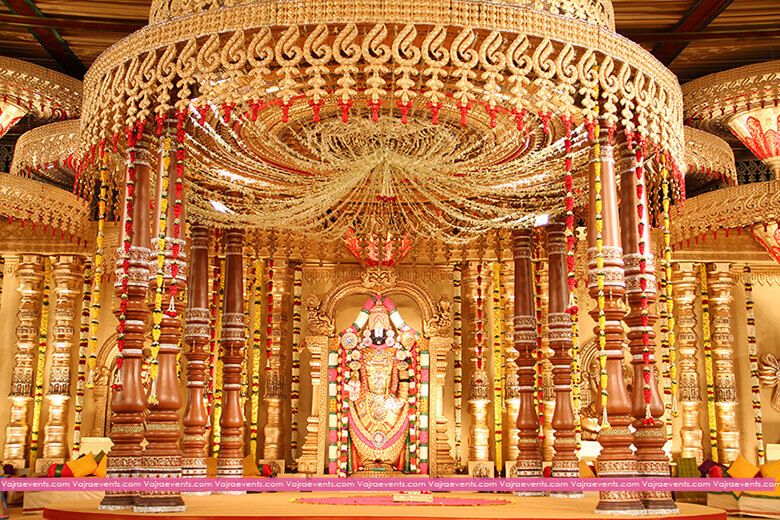 Image Via: Vajra Events
If you are looking for a temple style mandap inspo, but slightly different than the gopuram style, then this would be a great choice for you.
Some thoughts before you decide on a temple style mandap would be to check with your family, if you have a family temple or deity on which/whom you can base the temple mandap on. It is so much more precious if you were to get married in a replica of your family temple. Don't you think so???