The Best Bridesmaid Boxes We Found Online!
BY Sakshi | 16 Jul, 2018 | 16746 views | 4 min read
Bridesmaids are like the unsung heroes of every wedding- they do so much for not just you but your wedding as well! And we love when a bride takes out some time and effort to make her girls feel special, and the cutest way to do that these days is with curated bridesmaid boxes with goodies for the girls- the more the merrier! Here are some brides who got it right, with a breakdown of what all they added to their hampers!
This blogger bride's curated box for her bridesmaids that was all sorts of #BridalGoals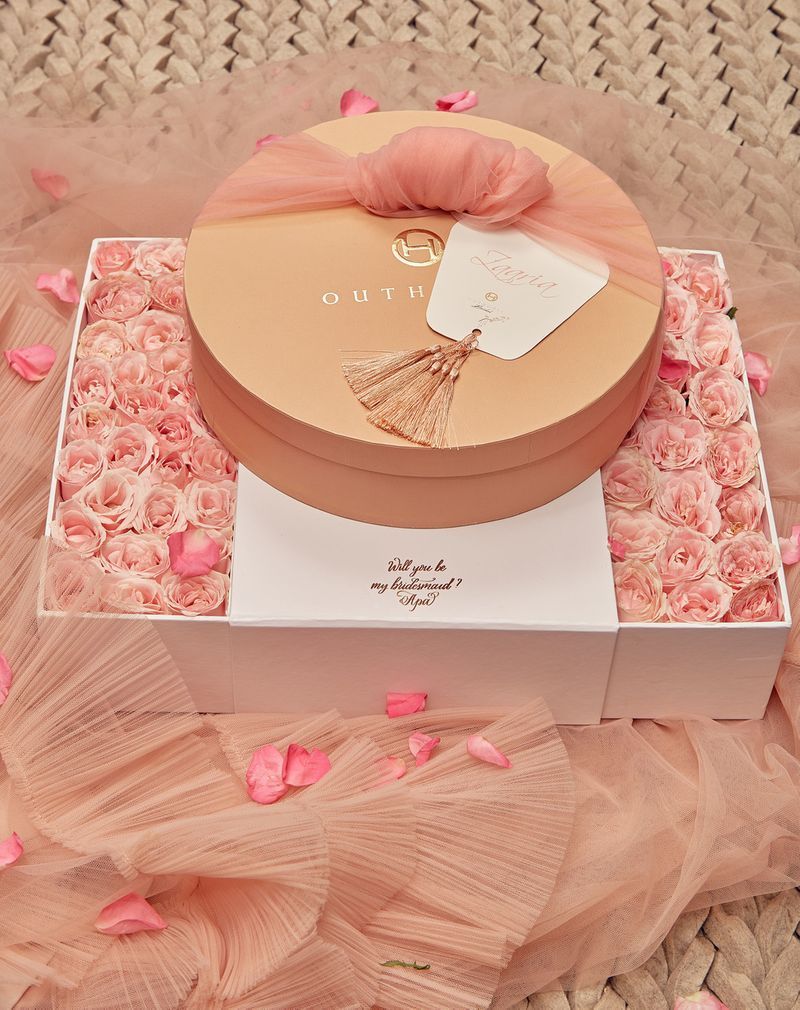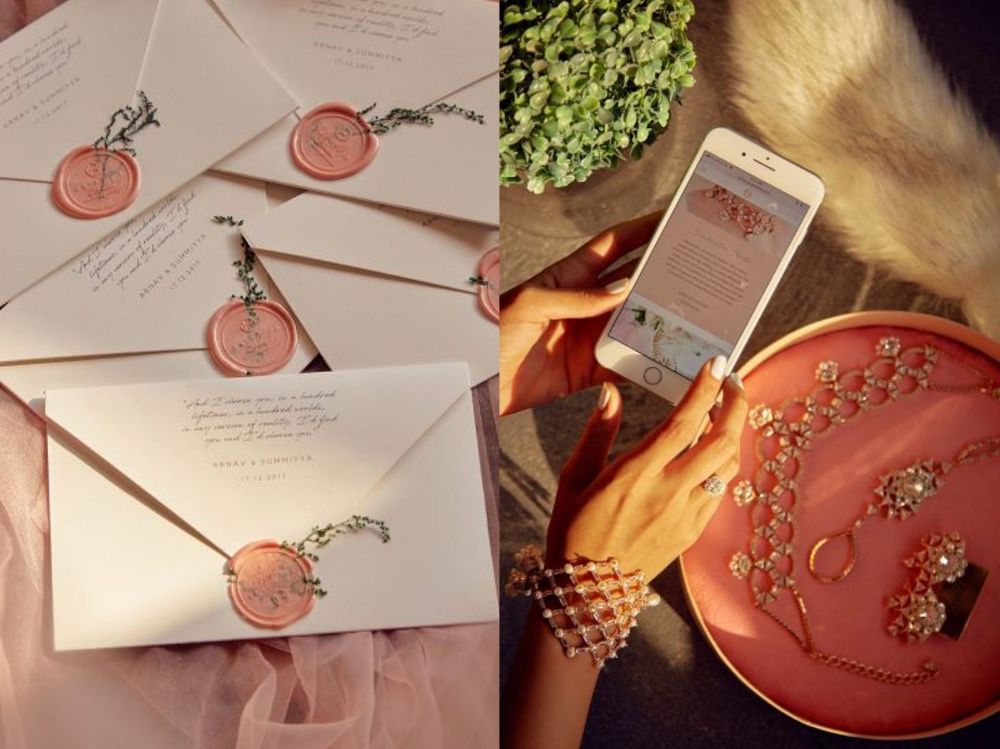 Image via Summaiyya's Wedding
When a blogger gets married, you know she'll do it in style, and that what House of Misu's Summaiyya did! She gave her bridesmaids these stunning boxes, which were specially curated for them. Each box had jewellery from Outhouse- each different from the other and a floral hamper from Fiorella. And we love the wax sealed cards for the girls too! 
Or this one who gave out cool gifts in a quirky bag!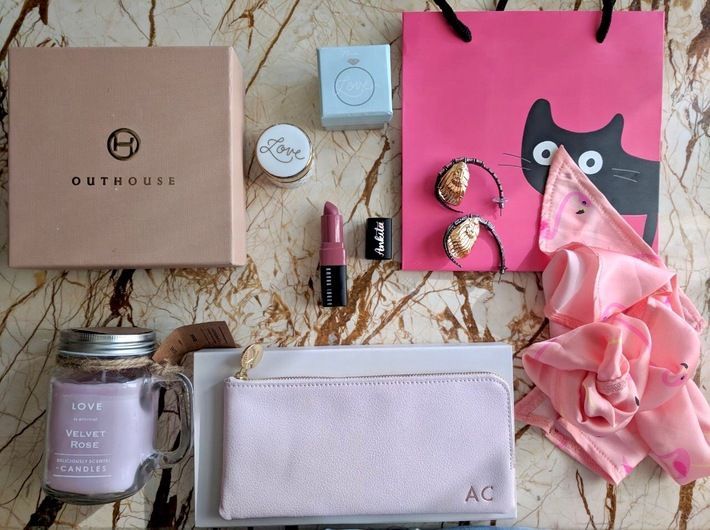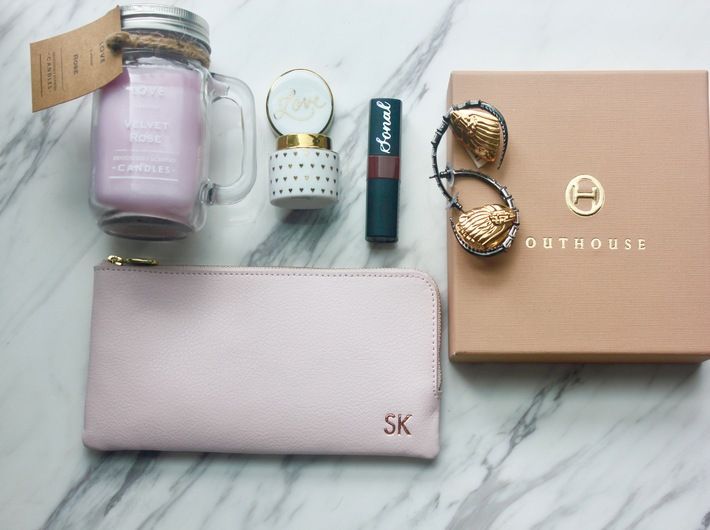 Image via Shreya Kalra's Bachelorette
Blogger brides sure know how to do it right! Shreya Kalra from For The Love For Fashion and Other Things gave away these amazing gifts in that cute kitty goodie bag! Each box had lipsticks from Bobbi Brown's Crush range in shades picked for each of the girls- customised with their names on it! It also had a flamingo print scarf from ASOS, a ring holder in glass and ceramic that says LOVE from Shopbop, a Velvet Rose scented candle, a monogrammed glasses holder in a pale pink with each of the girls' initials from Kikki.K and a piece of jewellery from Outhouse.
This bride who DIYed bridesmaid boxes for her girls to propose to them!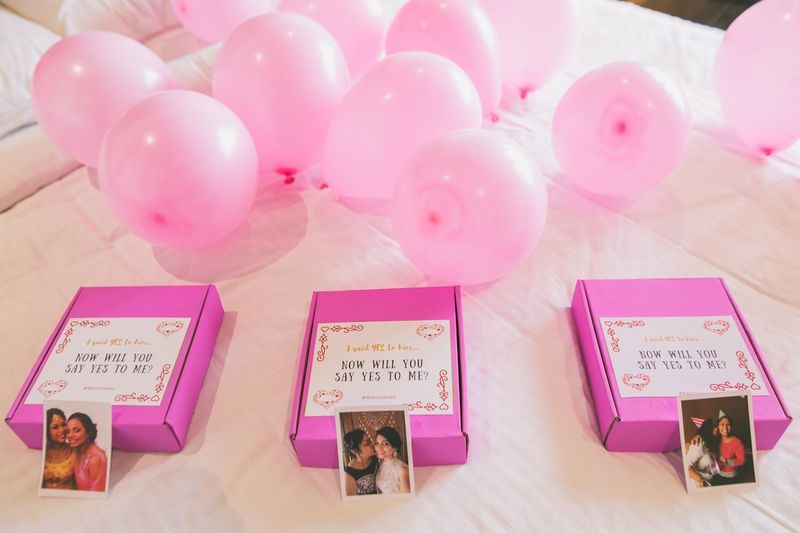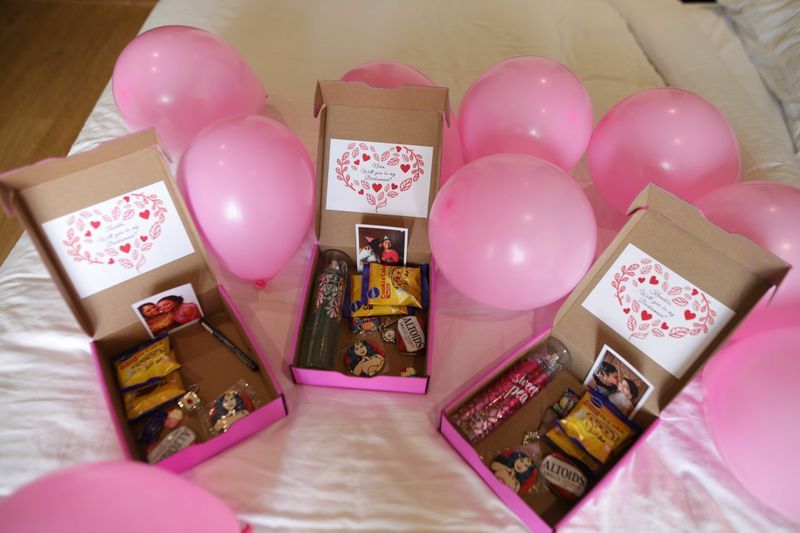 Image via Riddhi's Bachelorette Party
This bride also did it right- along with a surprise proposal for her girls! Each bridesmaid box had a Wonder Woman Badge, a body mist from Bath & Body Works, a couple of cookie cakes, mints and a bag charm. One of the girls was allergic to mists so Riddhi got her an eyeliner instead.
This bride's cute bridesmaid hampers that was DIYed too!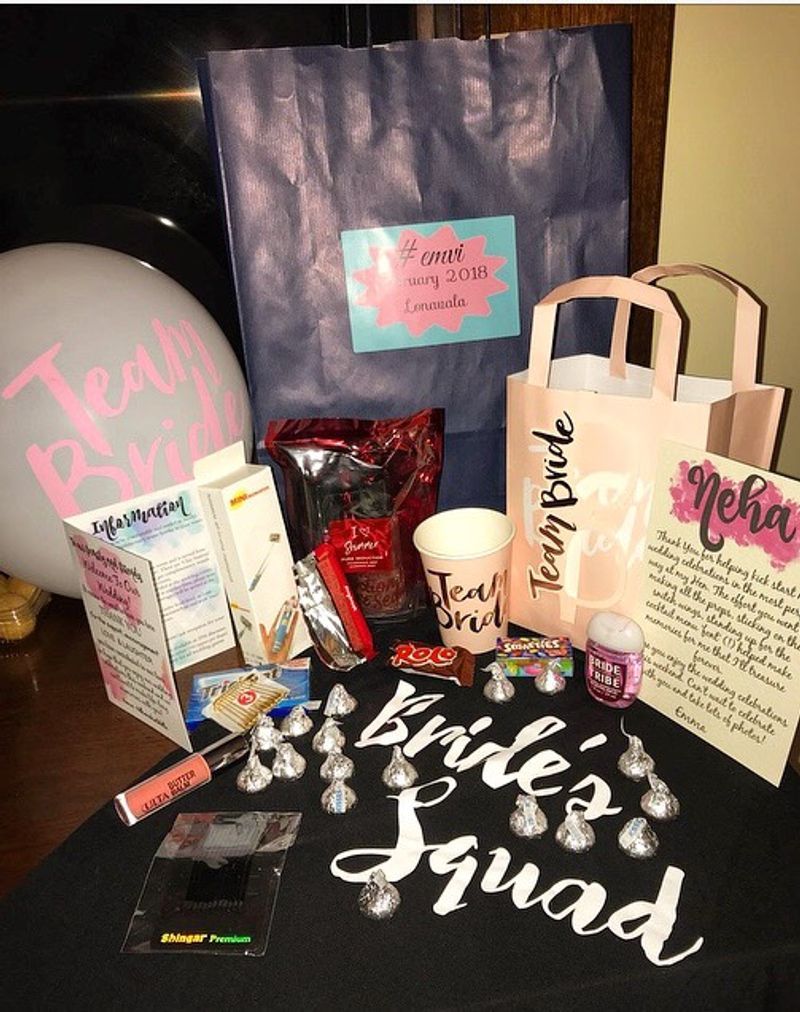 Image via Emma's Bachelorette Hamper
Real Bride Emma's bridesmaid hamper was quite loaded! Each one had a Victoria's Secret fragrance set, a 'Brides Squad' T-shirt, Brides Squad glasses and sunglasses, a cup with Hershey's Kisses, lots of chocolates, a 'Brides Squad' mini hand sanitiser, a lipstick, a 'Bride Squad' balloon, and came with personalised notes too! 
This creative bride who gave away so many unique favours!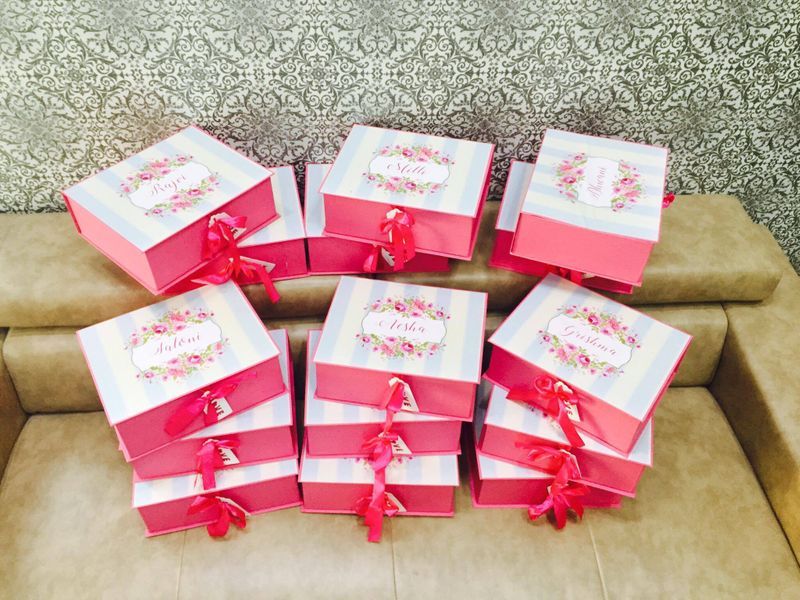 Image via Nirali's Wedding Favours
So Real Bride Nirali got these hampers made for all the bridesmaids and the Maid of Honour at the wedding. The curated box by Wrapper Snapper had Moroccan bath robes, nail polish and nail polish holder, an emergency sewing kit, sleeping mask, neck piece, note pad and a head band. 
This selfie kit bridesmaid trunk which has the cutest things!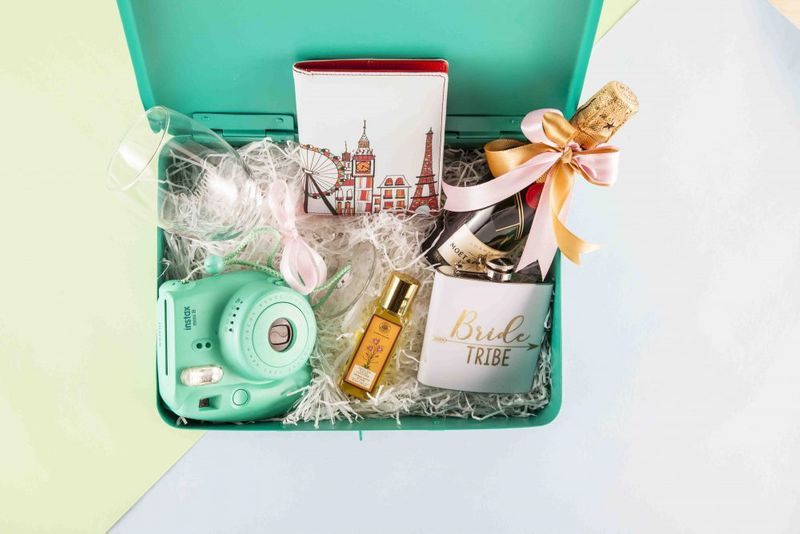 Image via Wedding Lounge by Urvi Sethi
An amazingly cute "Selfie kit" of sorts with some cool diaries, a Fuji Instax, a passport cover and a tiny hip flask. Don't miss thegoodies from Forest Essentials and that bottle of champagne with the personalised glass! And how cute is that teal trunk?
Twin brides who gave out super cute hampers to their bridesmaids!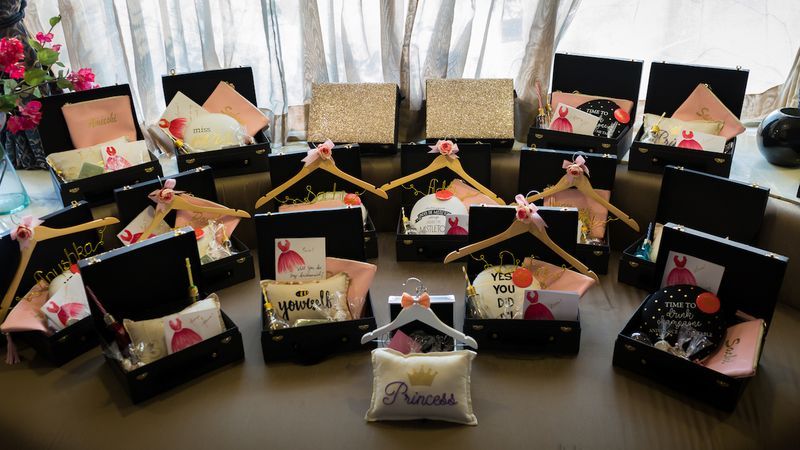 Image via Twins Bridesmaid Shoot
Now doesn't that look super duper cute? Each box had a personalised hanger, a small cushion, a personalised pouch a badge and a quote! Plus, don't miss that cute card! The goodies were from Live Love Surprise.
This one that's super cute too!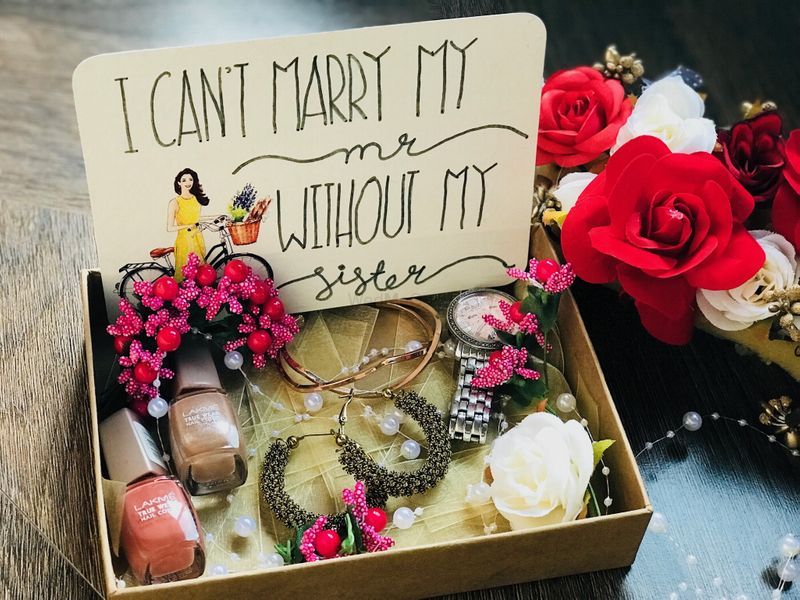 Image via Ewig
How cute is this one? It had nail paints, some jewellery, a hair pin, a watch and a whole lotta love!
This bride who gave away these cute makeup pouches loaded with goodies!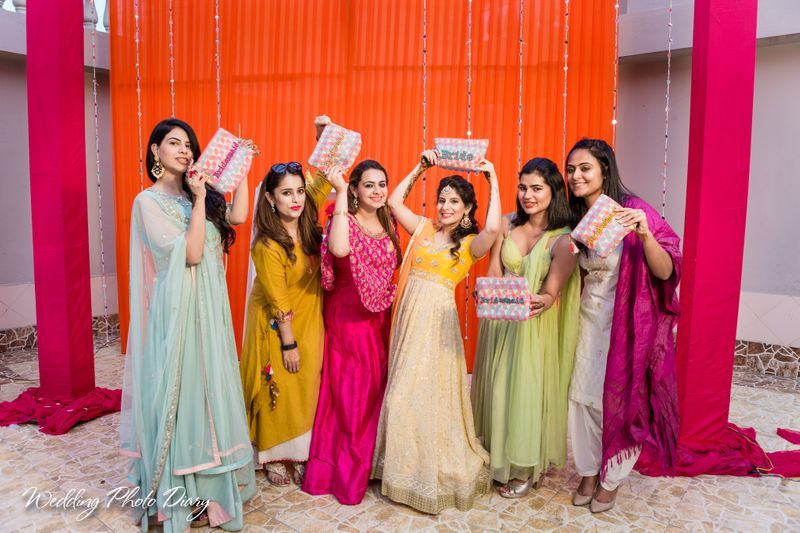 Image via Astha's Wedding Favours
Real Bride Astha gave makeup bags from Desi drama queen  to her girlfriends with a bunch of things in it- wedding hashtag badges, a nail paint, handmade soap bar, a bag of various  kinds of teas, a small pocket mirror, a pair of jhumkas and a small personalised note for each of them. 
This one that's gonna make any bridesmaid happy!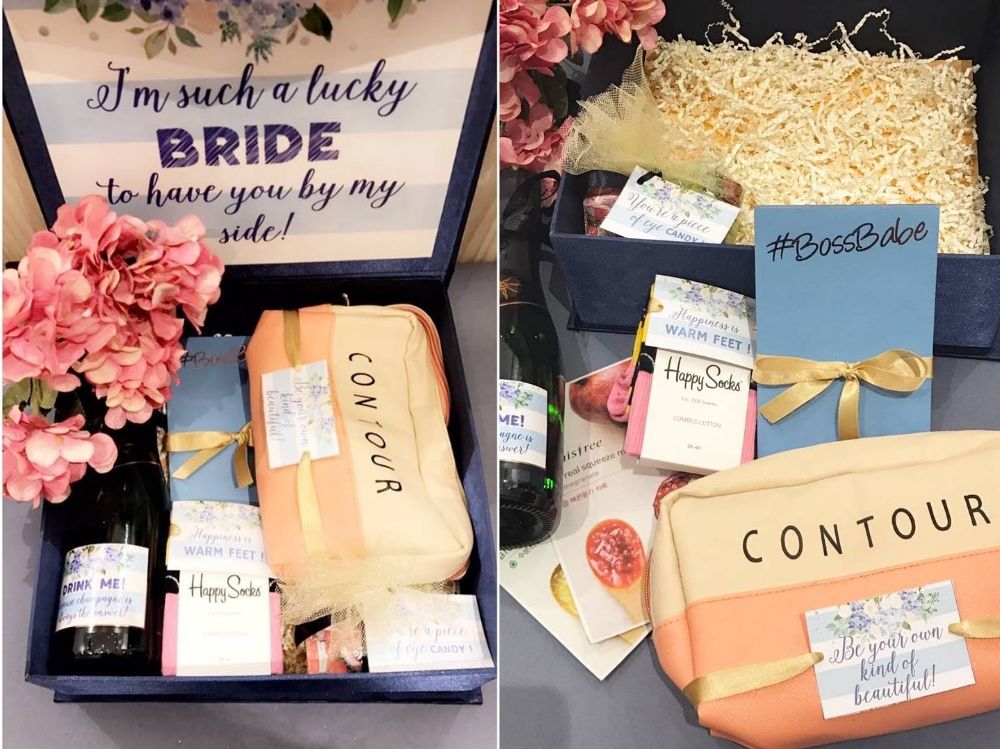 Image via wedding_lounge
This specially curated box had a Makeup pouch by @papeljam, a bottle of wine, Spa products by @bliscent and note pads by @socialnomaddesigns and a pair of cute socks!
If you're looking for something more unconventional then you a can gift a party makeup service to your bridesmaids for a perfect look on your wedding.
ALSO READ: Cute Stuff to Gift your Bridesmaids on your Bachelorette! *Pretty and Personalised!